Hello, DIYers!
Who doesn't love candy?! With Halloween coming up, you might want to make something a little special for a classroom, a costume party, or make something with some left over candy. There's so many different things that you can use with colorful candy or delicious chocolates. Make creative gifts, party décor, or something to wear or enjoy at home! Give them a try and try not to eat too much candy!
Happy crafting!
Monogram With Sprinkles
Sugary sprinkles are amazing to craft with! Why not start with this one?!
Found Farm Table to Soul
Candy Bracelet
These are wonderful to give out at parties, as Halloween treats, and more!
Found Wonderful DIY
Yummy Statement Candy Sign
How colorful and fun are these?! Plus they are so easy to make! Spell out whatever you like!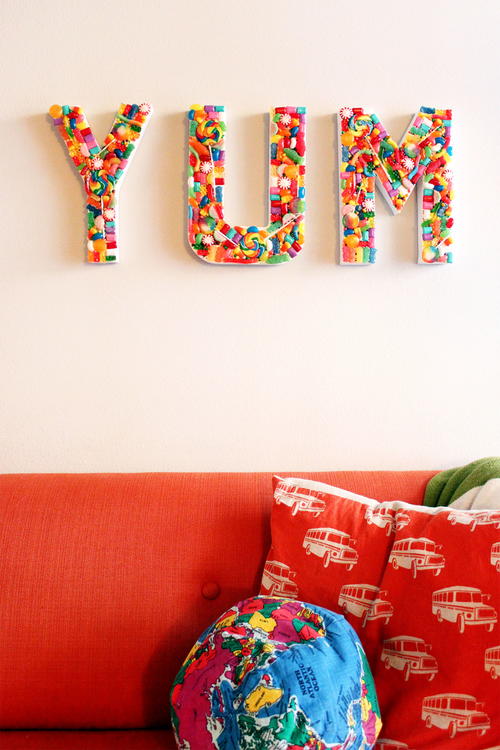 Found All Free Holiday Crafts
Candy Corn Wreath
Not a fan of candy corn? Make this!
Found Mommy Evolution
Conversation Hearts Tray
Line a tray with these colorful and lovely conversation hearts!
Found Queens Vein
Candy Flowers
Need to give thanks to someone? Why not do it with this thoughtful and creative candy flower craft?!
Found Wonderful DIY
Candy Covered Pumpkin
Doesn't this look amazing?!
Found Art Can't Hurt
Candy Sprinkles Keychain
Take advantage of the many colors that sugary sweet have to offer and make these super cute keychains!
Found Resin Crafts Blog
Colorful Candy Garland
One of the best parts about candy is that it is so colorful and lovely! Use that to your decorative advantage!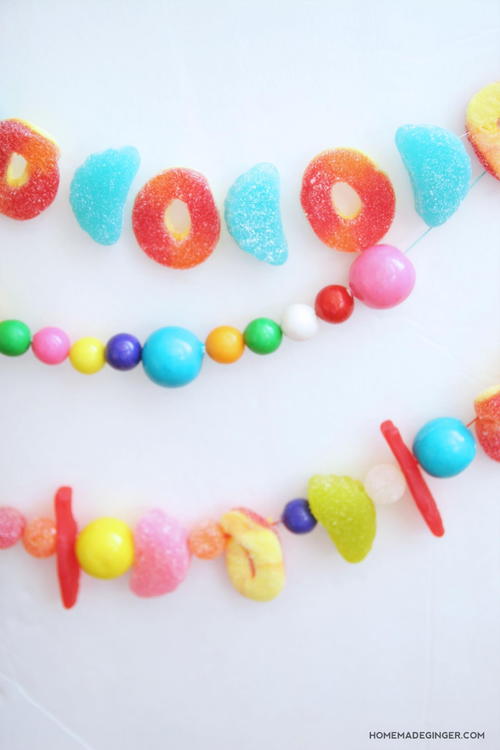 Found All Free Holiday Crafts
Barbie Dress
This is fantastic as a gift for a little girl!
Found Wonderful DIY
Sprinkles and Resin Bangle Bracelets
Colorful sprinkles are the perfect accessories!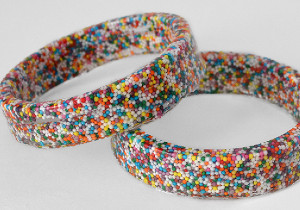 Found All Free Jewelry Crafts
Maddeningly Sweet Framed Candy
This is wonderful décor for anyone with a sweet tooth!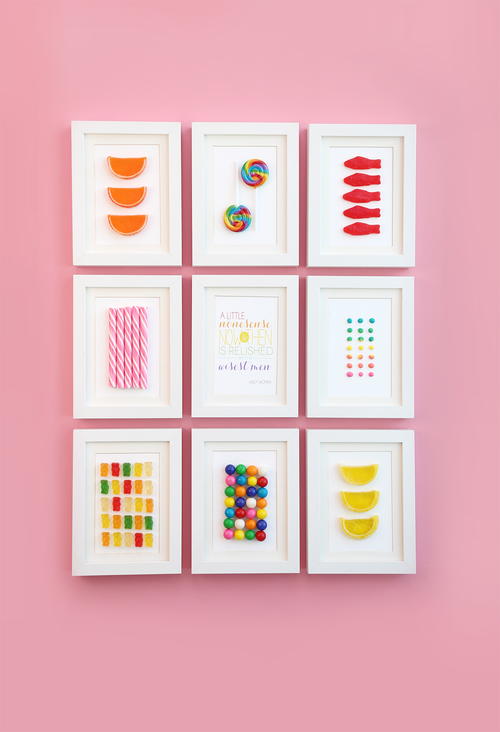 Candy Train
Use candy to make this cute train!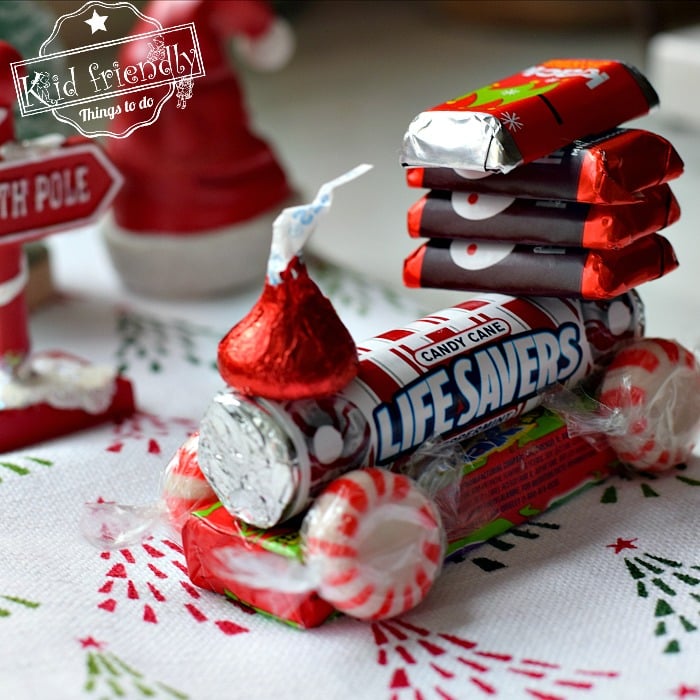 Found Kid Friendly Things to Do
Candy Tree
This is a great teacher gift or something to put out at any type of party or gathering!
Found Lookie What I Did
Candy Topiary
This is a lovely way to decorate for a party! Colorful and edible? Yes, please!
Found Wonderful DIY
Stained Glass Suncatchers with Dum-Dums
These lovely stained glass suncatchers are made with lollipops! Use the flavors you don't like or lollipops that are stale!
Found Mission to Save
Rock Candy Ring
These are cute and edible! Perfect!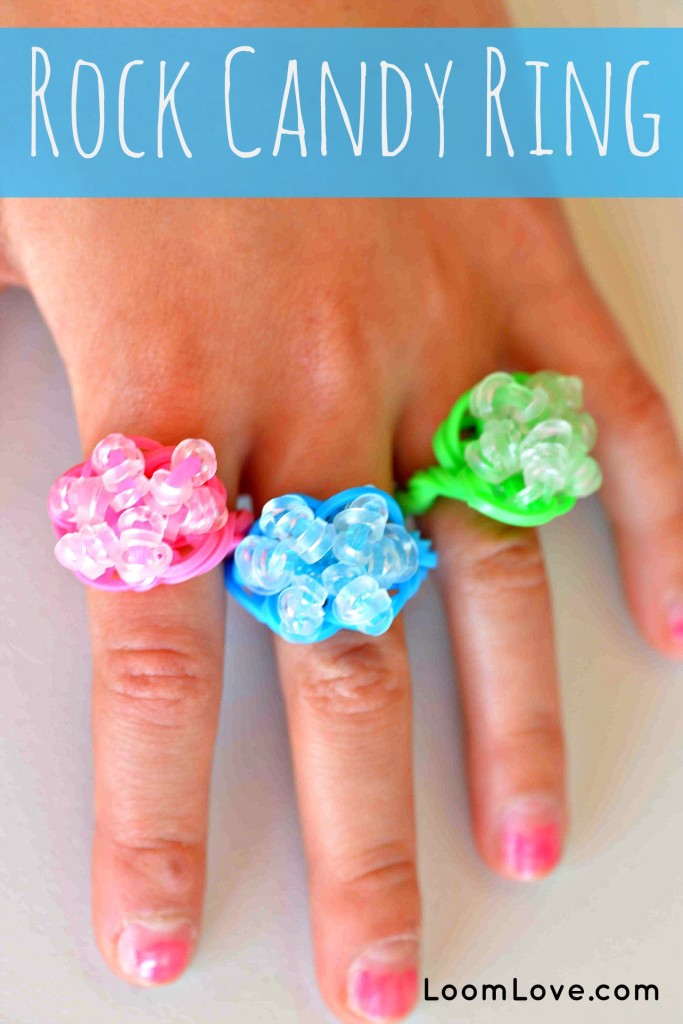 Found Loom Love
Candy Airplane
These are a wonderful and cute craft that can be given out anytime, not just Valentine's Day!
Found Make the Best of Everything
Easy Candy Corn Tealight Holders
These are so cute! Plus they are crazy easy to make!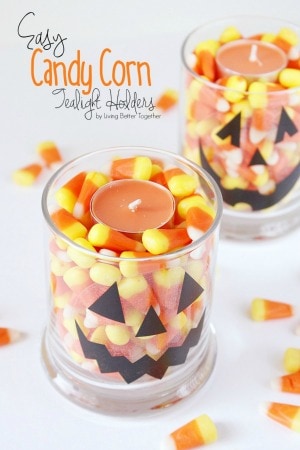 Found Sugar and Soul
Edible Candy Bracelets
This is a fun party event! Set up different colored candy in bowls and let people make their own!
Found She Knows
Paper Flower Sucker Bouquet
These are perfect to give out to a classroom!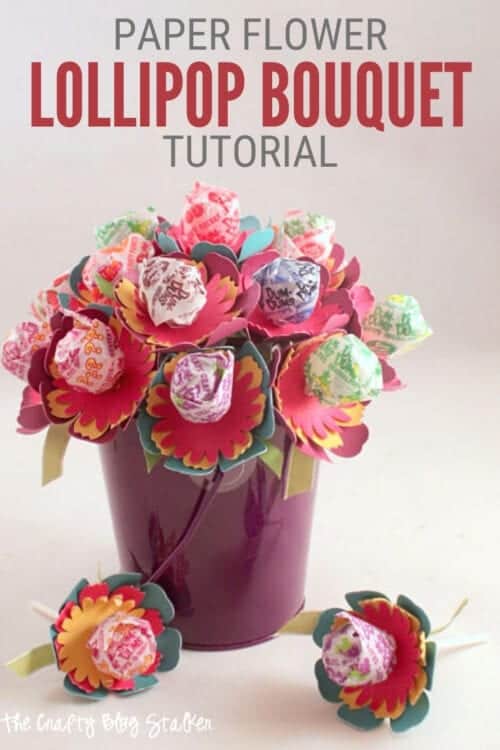 Found The Crafty Blog Stalker
Resin Candy Bowl
Put your candy in a candy-made candy dish! CANDY!
Found Craft Klatch
Bubble Gum Machine Candy Jar
This candy jar looks just like a bubble gum machine! Give it away for Valentine's Day or just for fun!
Found Eat Move Make
Gummy Bear Picture Frame
This is a fun craft that you can do with your littles and frame some of your favorite memories! Maybe even ones of you guys crafting together!
Found Mini Monets and Mommies
Candy Wreath
This makes for a fantastic gift or prize!
Found Wonderful DIY
Sprinkle Jar Jewelry
Fill cute glass charms with colorful candy and put it on a chain!
Found Sprinkle Some Fun
Sugar Glass
How beautiful is this?! It's made of sugary goodness!
Found Teach Pre-School
Butterfly Candy Craft
Add colorful candy to make the wings for this adorable butterfly!

Found Busy in Brooklyn
Candy Necklaces
This is a fun and tasty motor skills activity for little ones!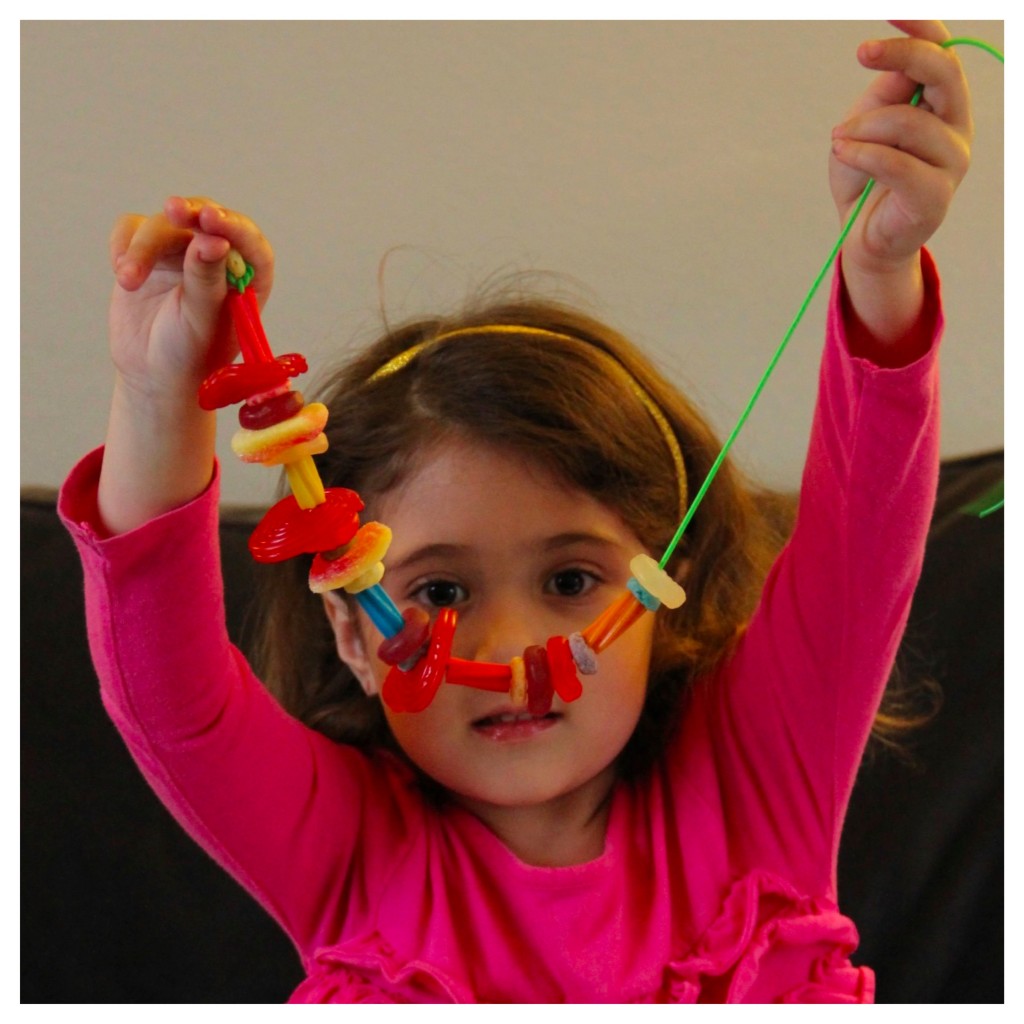 Found Globe Trotting Mommy
Candy Corn Treat Bucket
Dress up your little one's treat bucket that they are carrying around this Halloween!
Found I Dig Pinterest
Candy Jewelry
Make your own earrings and necklaces with quality materials!
Found Instructables
Glossy Skittles Paint
Who would have thought you could make paint out of candy?!
Found Mama Papa Bubba
You May Also Enjoy…
33 Upcycle Crafts to Make with Grandma's Old Things