Hello, DIYers!
If you have little one's at home, you probably already know about Bluey! This is a wonderful kid's cartoon that comes out of Australia and stars Bluey, a young blue heeler pup, along with her younger sister, loving mom, and playful dad. This family has taken Disney+ by storm in the U.S. and even has parents excited to watch! Here are some fun crafts that your family can do together in celebration of your appreciation for the show!
Happy crafting!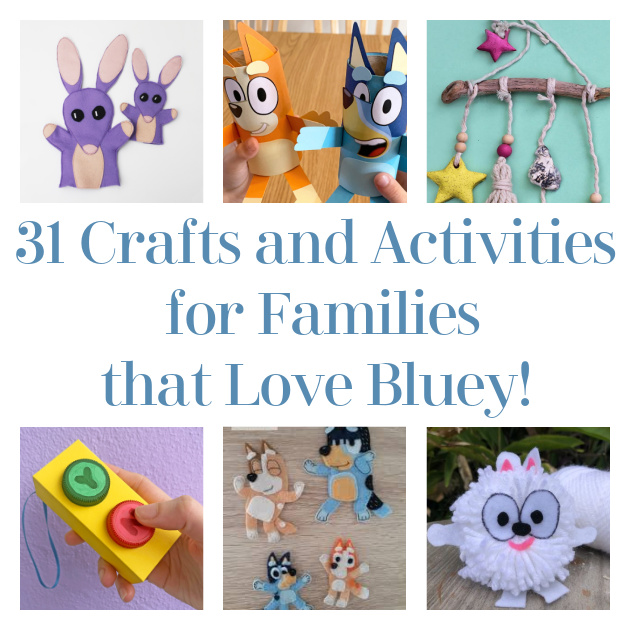 Bluey and Bingo Balloon Craft
Have your little one take care of their balloon like they are the parent for the day!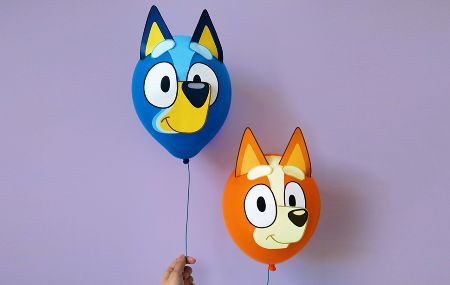 Found Bluey TV
Painted Bluey Pumpkin
This is a fun way to paint a pumpkin for your porch…based off of your favorite cartoon, of course!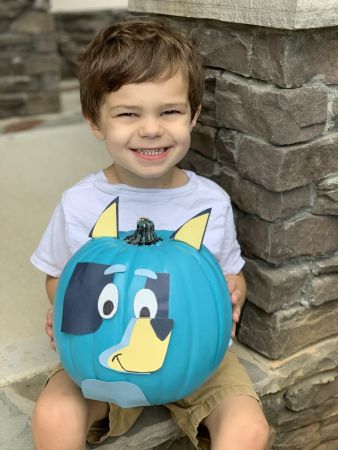 Found Savvy Mama Lifestyle
Sticky Lizard Jell-O
This is a fun snack that celebrates one of the most relatable episodes for any parent trying to get out of the door with multiple children!
Found Bluey TV
Bluey Piggy Bank
Cute!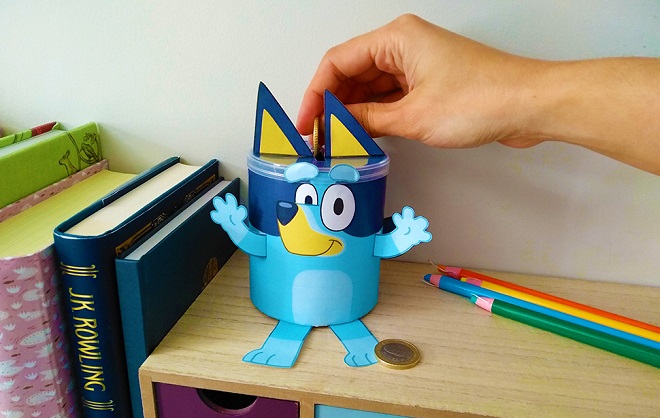 Found Hills District Mums
Nature Mobile
Bingo and Bluey have a super cool room! If your little one wants theirs decorated like theirs, why not start with this mobile?!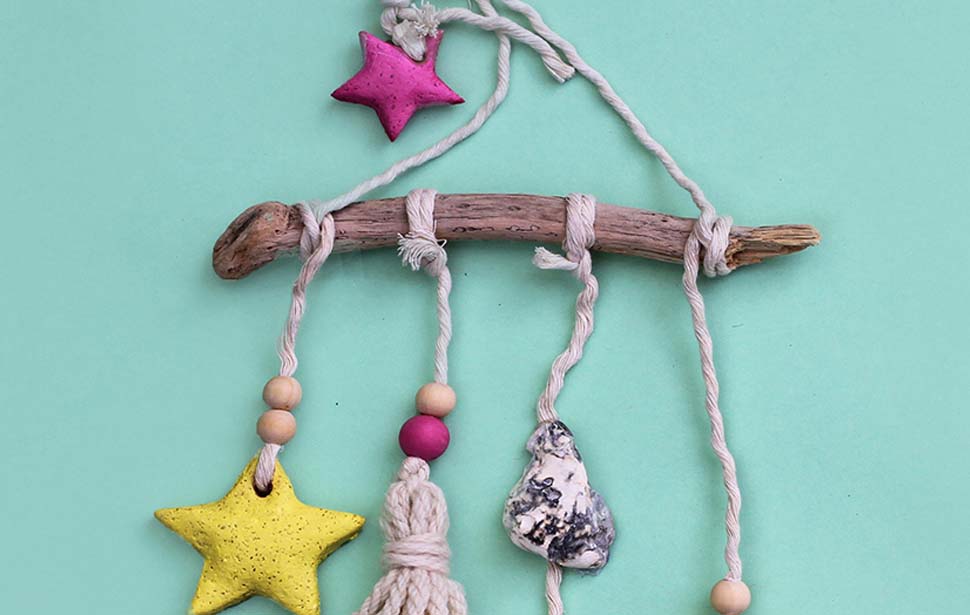 Found Bluey TV
Bluey Perler Beads Pattern
Just follow the pattern and you'll be able to make your own Bluey!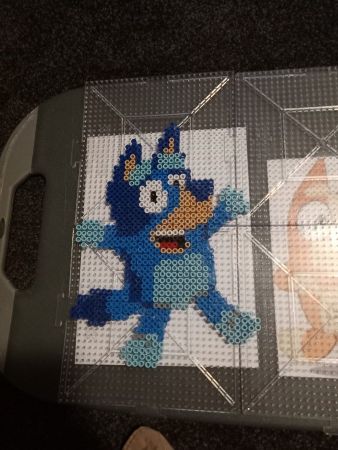 Found Shanice Connor
How to Draw Bingo
Bingo is cute and cheeky! Here's how you can draw her!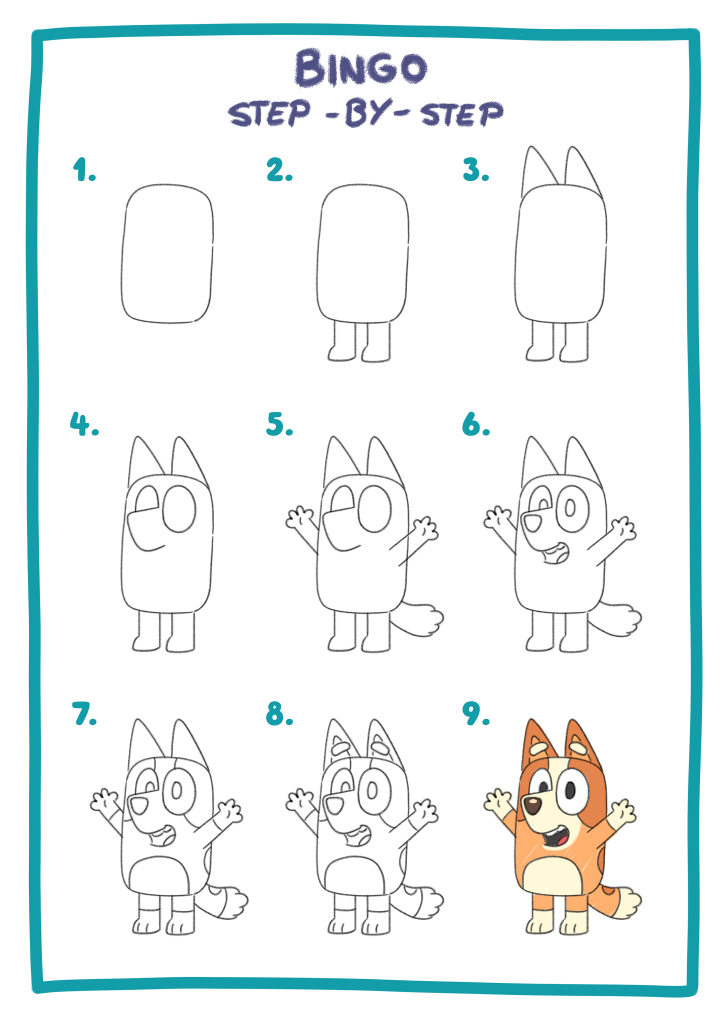 Found Bluey TV
Felt Bluey Characters
DANCE MODE!
Found Facebook
Yes No Button
This is a great way to talk about feelings when you don't feel like talking!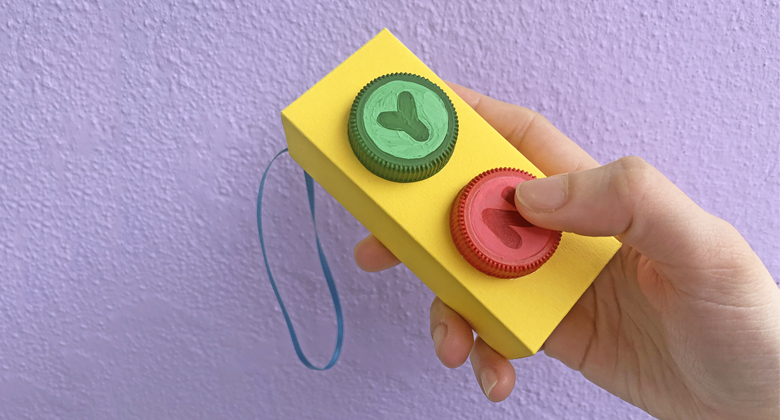 Found Bluey TV
Paper Tube Bluey Craft
Bluey and Bingo are here to play!
Found ABC
Pom Pom Bluey Craft
Pom Pom is a feisty character in the show! Will she create mischief in your house too?!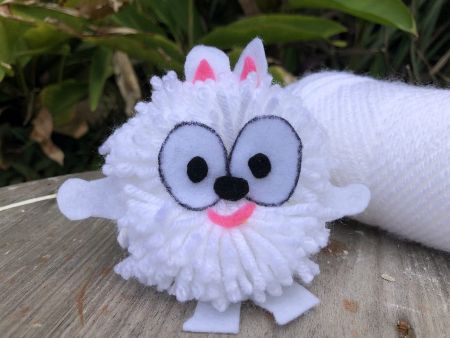 Found Bluey TV
Easy Bluey & Bingo No-Bake Cake
Bluey themed birthday? No problem!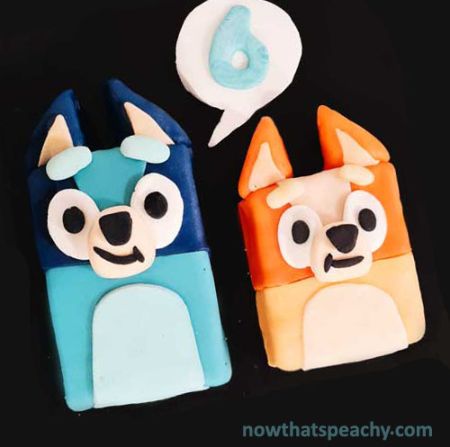 Found Now That's Peachy
Printable Bluey Masks
Play pretend with your favorite characters!
Found Bluey TV
Bingo and Bluey Christmas Tree Decorations
Check these out! Plus there's loads more inspiration for Bluey crafts and decor on this thread!
Found Reddit
How To Make Bluey's Stained Glass Window
Add a Bluey touch to your little one's room!
Found Bluey TV
Bluey Sailboats
How fun!
Found YouTube
How To Make A Floppy Puppet
Make your own Floppy puppet to play with!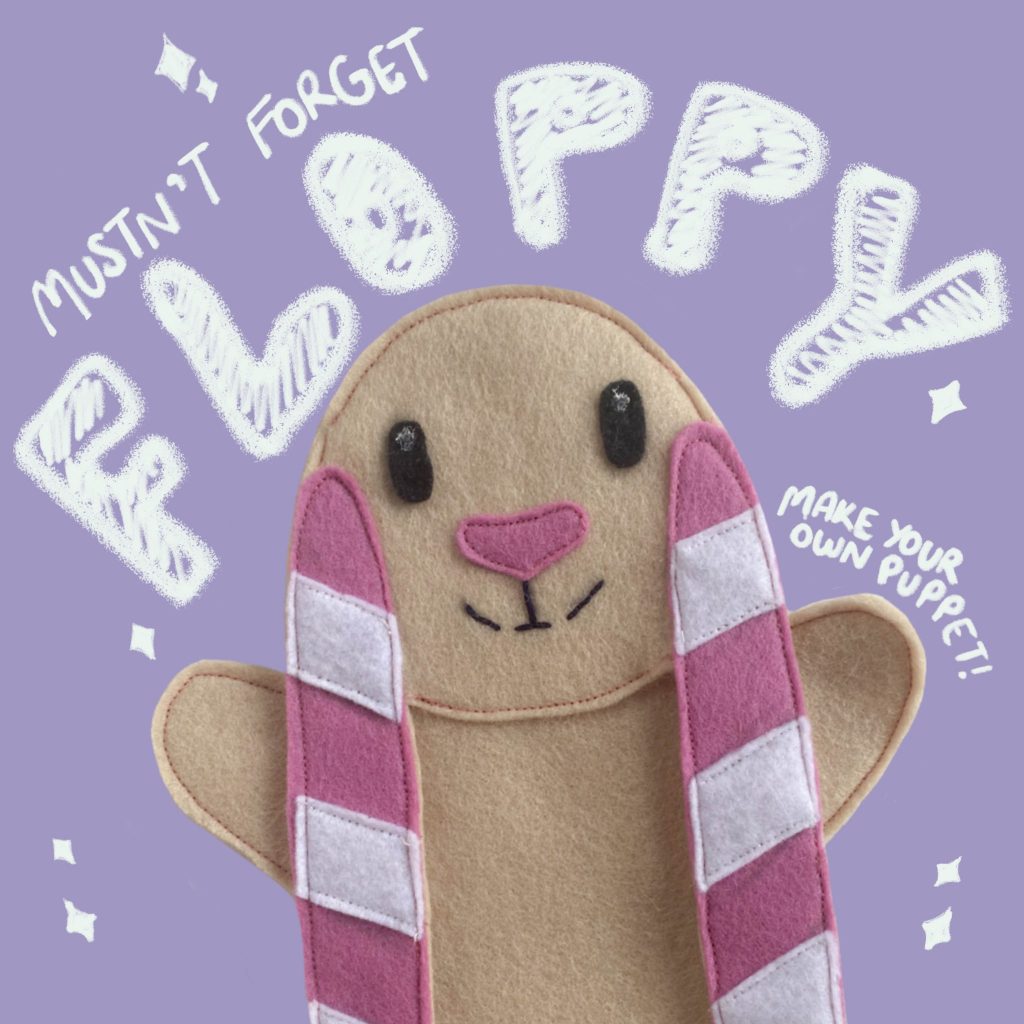 Found Bluey TV
Easy Bluey Craft with Toilet Paper Rolls
Paper roll crafts are so much fun!
Found Soccer Mom Blog
Bingo and Bluey Pen Pots
Adorable!
Found Bluey TV
Bluey Biscuits
Here's another great bluey snack!
Found Be A Fun Mom
DIY Bob Bilby Puppet
Play along with the characters after making your own Bob Bilby puppet!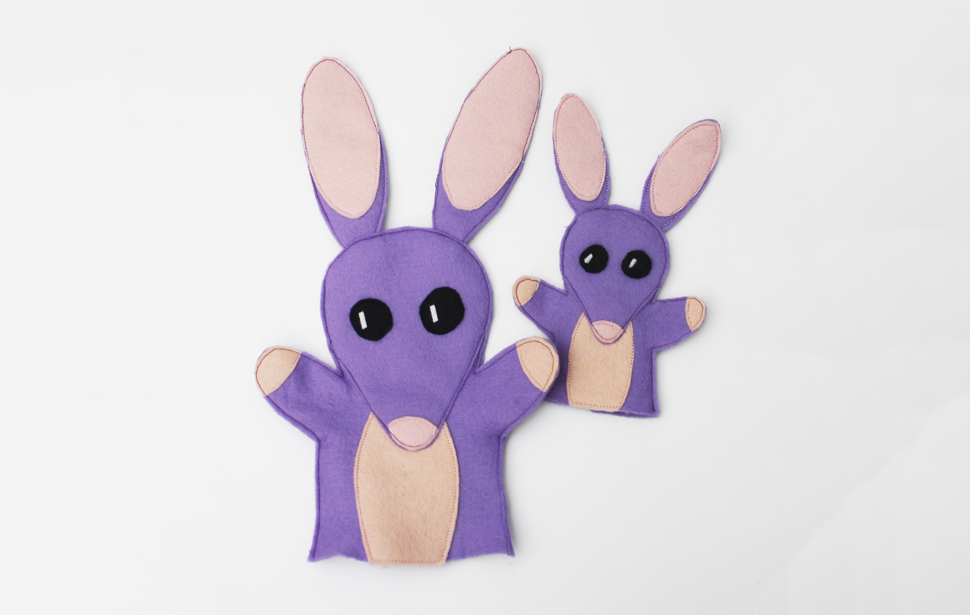 Found Bluey Tv
Turtleboy Hide and Seek
This is a fun activity that features the adorable Turtle boy!
Found ABC
Bluey and Bingo Accent Pillows
These are so cute! Plus they can be made in under an hour!

Found Bluey TV
Bluey Paper Bag Puppet
Fun!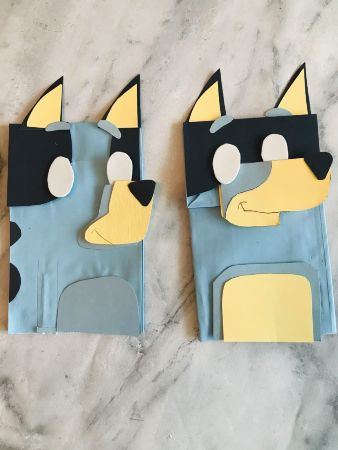 Found Savvy Mama Lifestyle
How to Draw Bluey
You can draw your own Bluey in only 9 steps!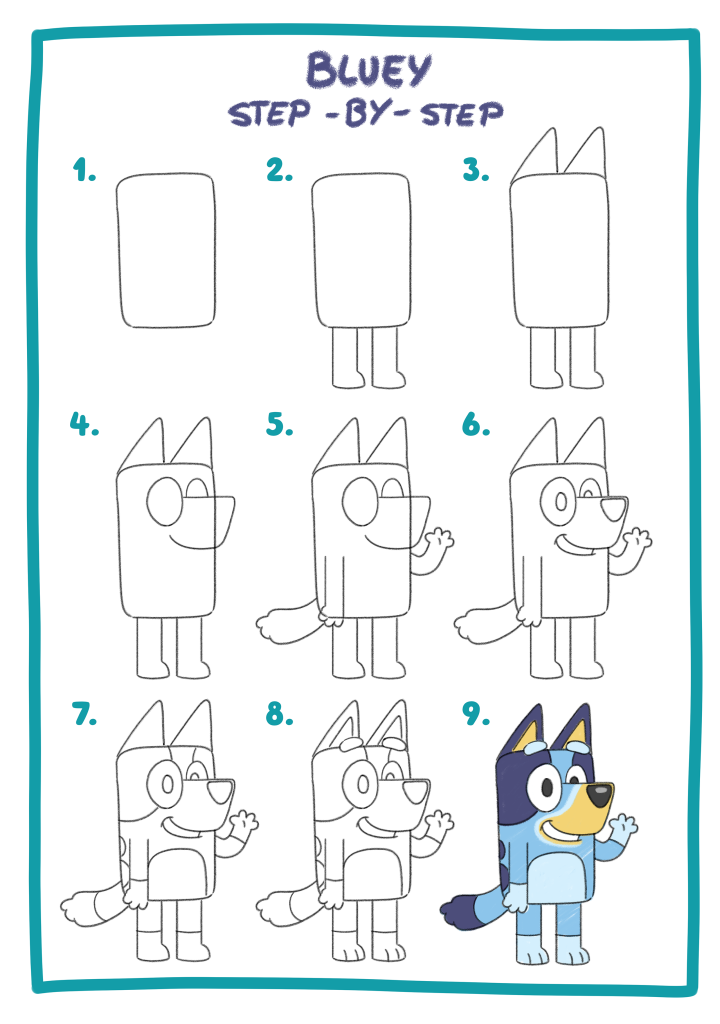 Found Bluey TV
Yes No Button Cookies
A delicious snack for a Bluey marathon!
Found YouTube
Bluey and Bingo Party Hats
So cute!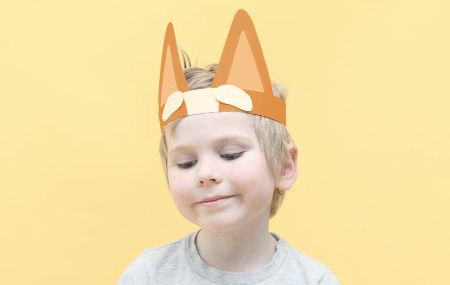 Found Bluey TV
Bluey Memory Game
Here's a fun memory game you can play with your little ones! Just print out and play!
Found ABC Net
Bluey Flextangle
How cool is this?!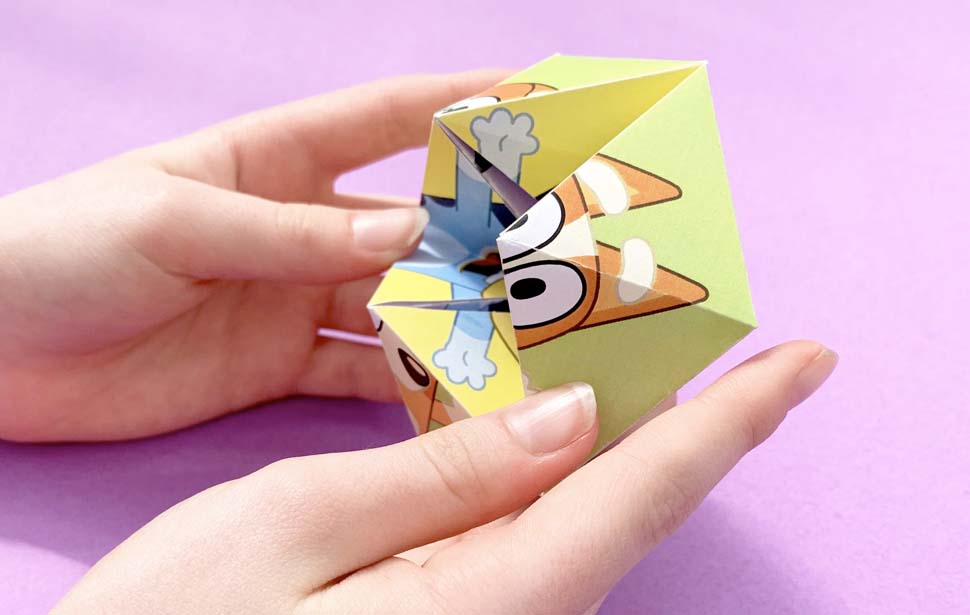 Found Bluey TV
Dad Robot Art
Check out this cute art that celebrates "Dad Robot"!
Found Googly
w Muffin Heeler
Muffin is a cute character with a big attitude! Here's how you can draw her!
Found Bluey TV
You May Also Enjoy…
31 Crazy Fun Slumber Party Ideas for Girls!
40 Fun and Educational Animal Crafts and Facts For Kids
39 Phenomenal Science Experiments for Kids
30 DIY Alien Crafts Everyone Can Enjoy!
35 Amazing and Creative LEGO DIY Ideas
33 Fantastic Robot Crafts for Kids
37 Awesome Summer Science Experiments for Kids