Hello, DIYers!
How many times have we uttered the words, "I don't want to live on this planet anymore" over the last few years? While there is no DIY to get you off of the planet, at least one that we have access to, you can at least take a break by creating your own alien crafts and projects! Come together with the family for a fun afternoon, sci-fi movie night, or create a geeky gift for a friend! We've got alien costumes, gifts, snacks, and crafts on this list so that any alien-lover can participate and enjoy!
Happy crafting!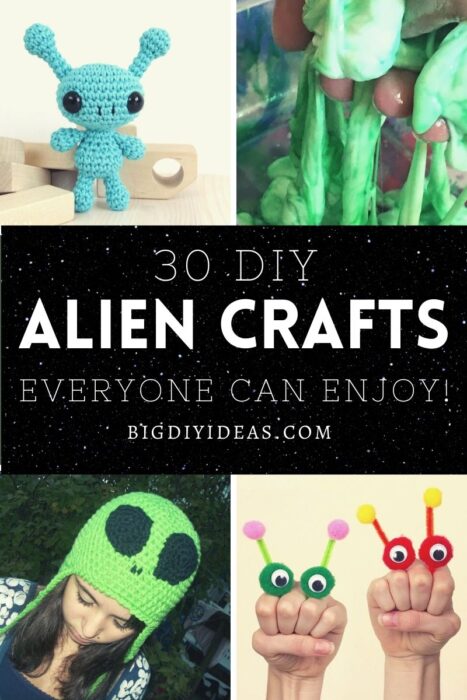 Alien Headband
Size this up for kids or adults!
Found Jessthetics
Alien Space Ship
How cute is this?! It will be fun to create and initiate hours of play!
Found Craft Project Ideas
Alien Coasters
Need some sweet, spacey décor? Make these coasters!
Found YouTube
Paper Roll Alien Craft
Paper roll crafts are so fun! This time, make an alien!
Found YouTube
90s Alien Backpack
This is so ridiculously 90s and I LOVE it!
Found YouTube
Alien Slime
Kids love playing with slime! And alien fits in perfectly with the slime theme!
Found Mini Monets and Mommies
Crochet Alien
Not aliens are scary! This guy is cute and cuddly!
Found Engsidrun
Alien Popcorn Balls
Popcorn balls are perfect for a movie night!
Found Totally The Bomb
Alien Masks
Take me to your leader!
Found A Happy Mum
Rubber Band Face Hugger DIY
Rubber band ball? Basic! Rubber band face hugger? Perfection!
Found Instructables
UFO Costume
This is an awesome UFO costume that can be made for kids or adults!
Found Oh Happy Day
Cupcake Aliens
This is the perfect snack for an alien themed party!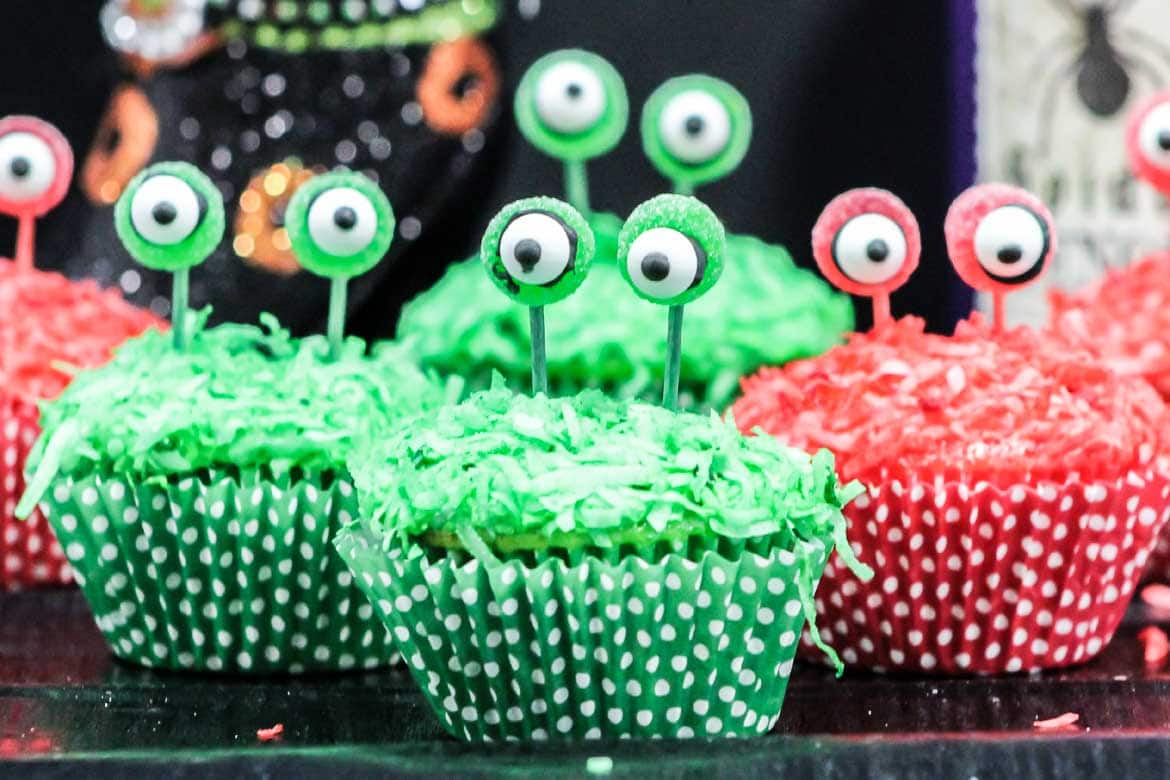 Found The Parent Spot
UFO Puppets
Put on an intergalactic puppet show with these adorable paper UFOs on popsicle sticks!
Found The Inspiration Edit
Crochet Alien Face Hugger
Do you have a fan of the Alien series at home? Why not make them this fabulous, crochet Alien face hugger!? The pattern is free!
Found Instructables
Gourd Alien Ornaments
Paint and decorate gourds into these adorable alien ornaments!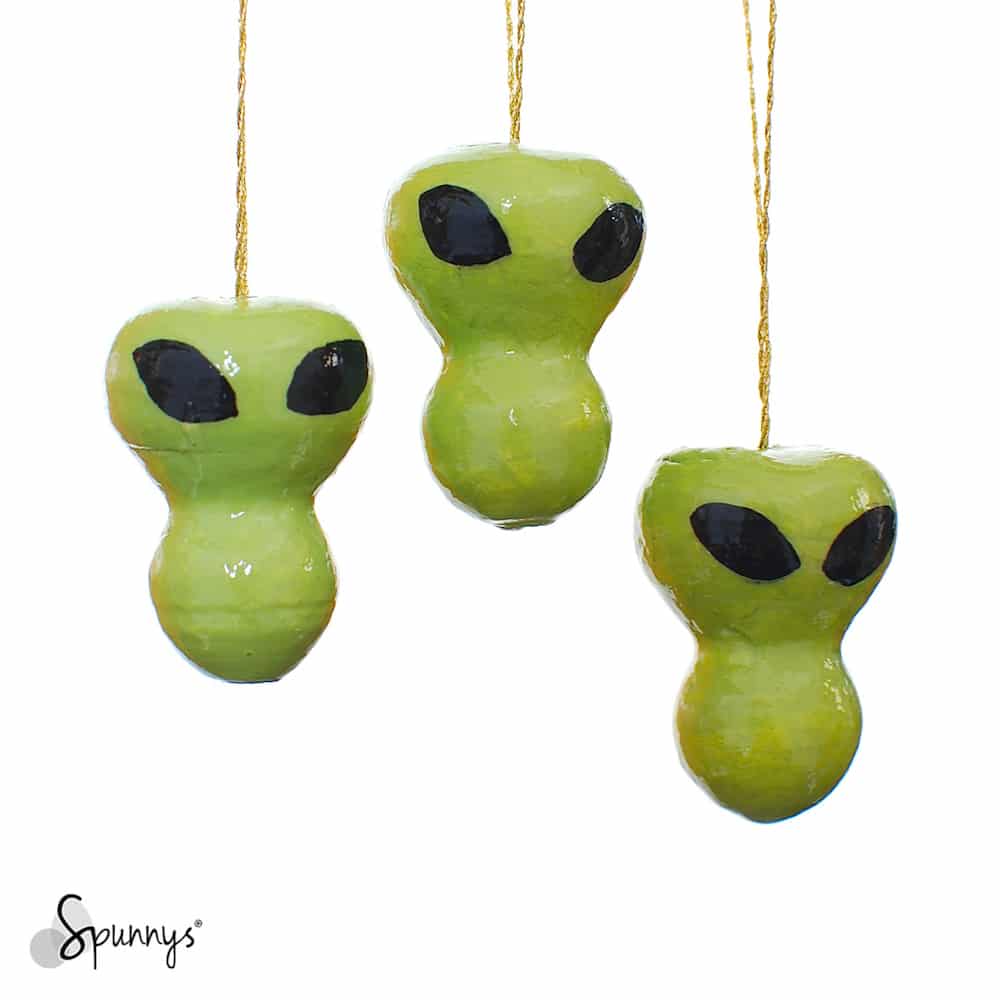 Found Spunny
Space Invader Hama Beads
Take this pattern to make this adorable Space Invader themed craft!
Found Red Ted Art
A for Alien
Get your little one excited about learning their alphabet by creating this adorable "A for Alien" card!
Found Red Ted Art
Crochet Alien and UFO
Here is another wonderful crochet project that allows you to create aliens zipping around in UFOs!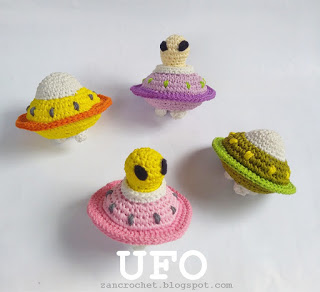 Found Crochet Kingdom
Toy Story Alien Party Favor Bags
These are perfect for a space or Toy Story themed birthday party! Or maybe you just want to use them for Nerf gun target practice?!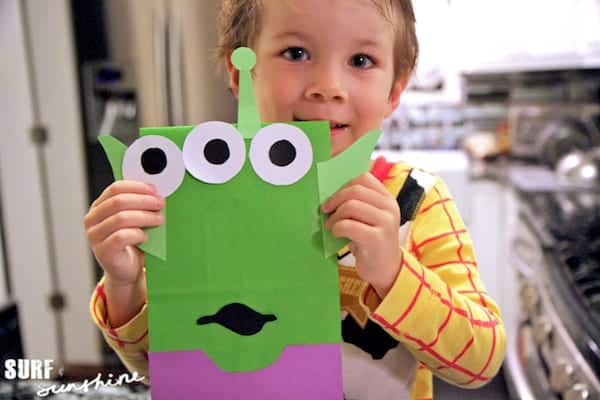 Found Surf And Sunshine
Wooly Bug Aliens
Not all aliens are green! Get creative!
Found Thimble And Twig
Alien Friendship Bracelet
Do you remember friendship bracelets? Bring them back with this fabulous pattern!
Found Bracelet Book
Abduction Lamp
If you're an alien-lover who needs a night light, why not choose this one?!
Found Instructables
Alien Snack
Who says you can't play with your food? Try making these adorable and healthy alien snacks!
Found Weelicious
Alien Finger Puppets
How cute are these?! They're easy to make and the opportunities are endless!
Found Baker Ross
Green Alien Hat
How cute is this?! You can make your own with this fantastic DIY!
Found Instructables
Alien Rocks
Paint and dress up flat rocks for an afternoon of spacey fun!
Found Moms and Munchkins
Kids UFO Aliens
This is easy enough to do with toddlers but fun and creative enough that older kids can enjoy it as well!
Found Pacific Play Tents
Alien Pillows
How cute are these large, snuggly alien pillows? You can make your own in any color that you'd like!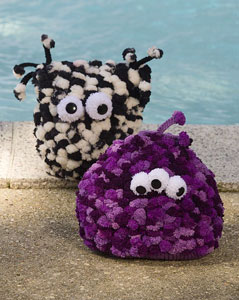 Found Purple Kitty Yarns
Drinkable Alien Slime
Is your stomach up for a challenge? Make this drinkable slime punch for your next sci-fi movie night!
Found Delishably
Alien Coin Purse
This coin purse is perfect for any alien-loving kid or adult!
Found Curious
You May Also Enjoy…