Hello, DIYers!
In a (mostly) post-pandemic world, everyone is getting excited to re-unite! This is especially true for kids and their friends! With summer coming up, they are sure to want to make the best of it! So we've come up with a list of 33 awesome slumber party ideas to keep your kids and their guests busy for maximum fun! Check it out!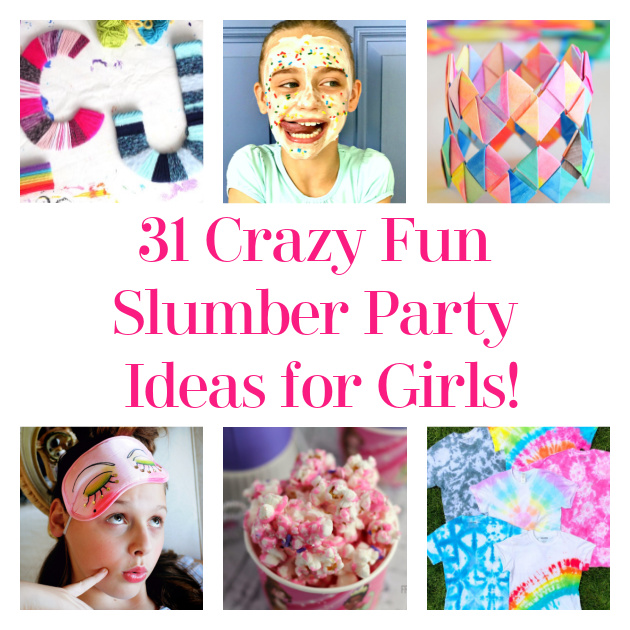 Decorate Your Own Pillow Case
Instead of worrying about excessive laundry, have the girls decorate their very own pillowcases that they can take home!
...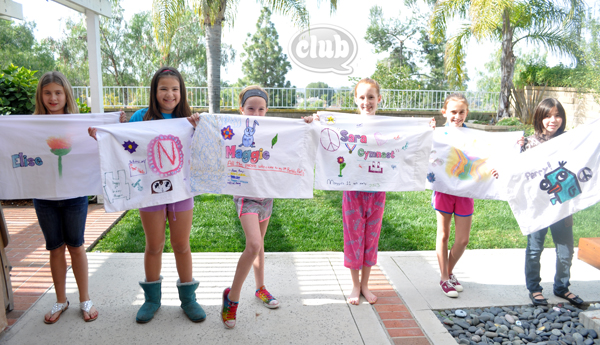 Found Chica Circle
Kool-Aid Lip Gloss
Make all sorts of different color and flavor combinations with this super fun project!
Found A Sweet Potato Pie
Spin the (Nail Polish) Bottle!
You set up a basket full of bright or neon nail polish and the guests will sit in a circle. Each of them pick a nail polish out of the basket and spins it. If the cap lands on you, you have to paint your nail that color. It's a fun game and you can make it last longer by painting your toes too!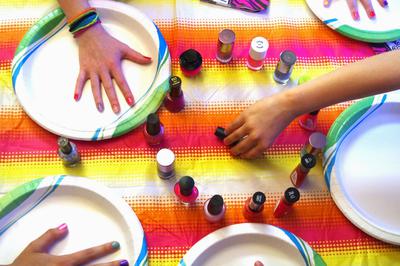 Found Fun Stuff To Do
Yarn Wrapped Letters
Have the girl's cut out their initials on cardboard and wrap them with yarn for a fun project!
Found Happy Hooligans
Make Black Light Bubbles
Turn up the tunes and turn down the lights! Enjoy a night of fun dancing and playing with these glowing bubbles! Add some glowstick jewelry for maximum fun!
Found Paging Super Mom
Sparkling Popcorn Balls
It's sweet, it's salty, it's pink! Perfect!
Found The Foodie Frugal Mama
Glamping Party
Set up tents to enjoy a fun, glamping party!
Found Brisbane Kids
Learn To Braid Hair in Fishtail Braid
Learn how to do a different type of braid together! Why not get a train going?!
Found YouTube
Folded Paper Bracelet
This is a cute and fun project that the girls can do while talking and laughing together. Enjoy!
Found Picklebums
Make Edible Facial Masks
This is a cute way to have a seriously delicious spa night!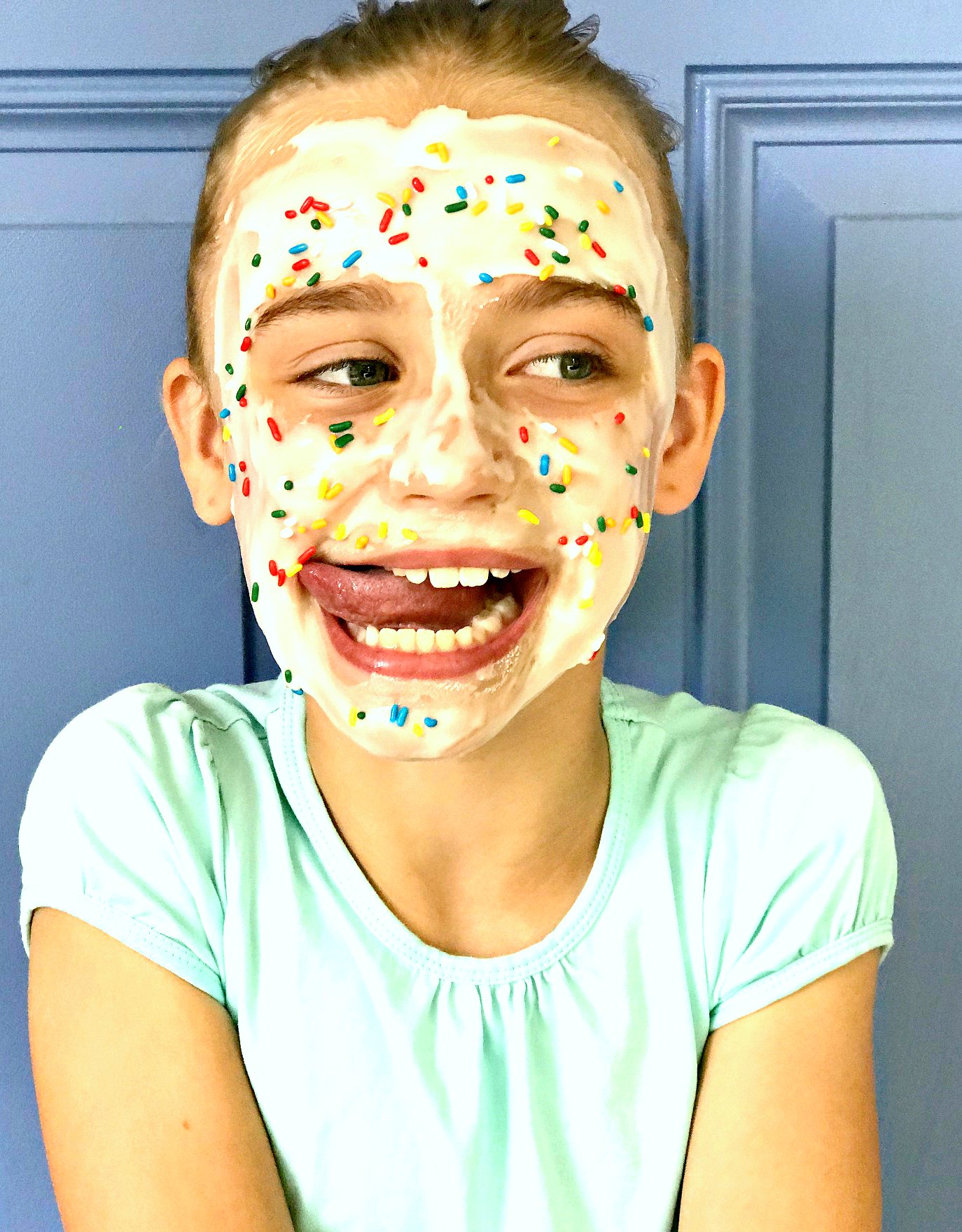 Found My Life and Kids
Set Up A Selfie-Station
Do you have some influences in the making? Why not set up a creative selfie station for them?!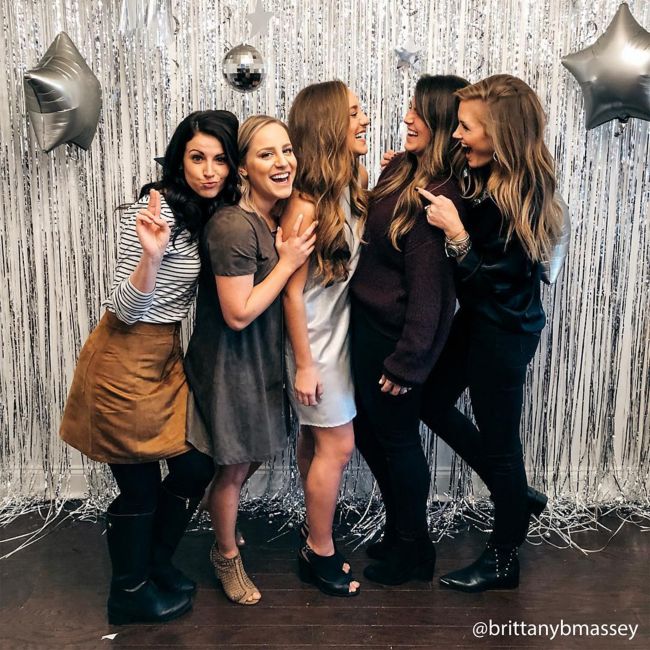 Found Party City
Make Your Own Custom Nail Polish Color
Show the world how unique you are with your very own custom nail polish color!
Found A Beautiful Mess
Finger Knit Bunnies
How cute are these little bunnies? They're fun to make and the girls can take them home to show their parents!

Found Red Ted Art
Balloon Popping Each Hour
How late can everyone stay up?! If you fall asleep early, you're in for a wake up call!
Found Musely
Tie-Dye Shirts
Have the girls get together to Tie-Dye T-Shirts!
Found The Neon Tea Party
Decorate Your Own Cupcake Party
Set up a cupcake decorating station and let the girls go to town!
Found Bubble and Sweet
Homemade Postcards
If you're having a slumber party with a friend from far away, or a friend who lives out of state didn't get to come, why not make this adorable homemade postcards to send in the future!?
Found SkipToMyLou
Decorate Your Own Sleeping Masks
Have the girls decorate their very own sleeping masks for the night… not like they'll use them!
Found Go Make Me
Fluffy Bubblegum Slime
The girls can have fun making and playing with this bubblegum slime!
Found Art Bar
Washer Necklaces
The girls can gave a great time customizing their own washer necklaces!
Found Art Bar
Easy Fairy Wands
Enjoy crafting some whimsical magic with these fairy wands!
Found Kids Activity Blog
Make Crayon Lipstick
This is a super fun DIY that will also help de-clutter old, broken crayons!
Found Kids Activity Blog
Cootie Catcher
Remember these?! It's time to start bringing them back! And a girl's sleepover party seems like the perfect place!
Found Instructables
DIY Bookmarks
Do you have a group of great girls who love reading more than make up? Have them make their own bookmarks!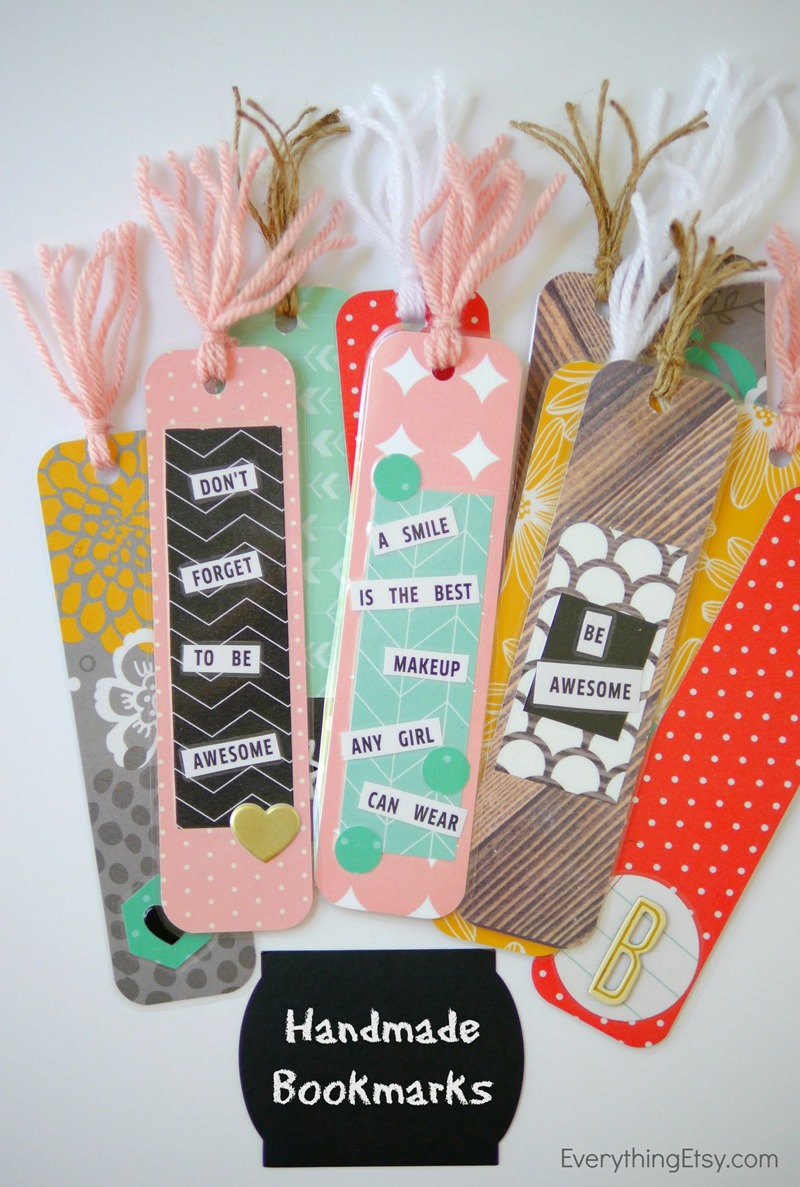 Found Tater Tots and Jello
Spa In A Jar
Set your teens up for a fabulous spa night!
Found The Gunny Sack
DIY Paint Night Party
Let the girls get creative with a paint night party!
Found Step By Step Painting
Origami Butterflies
Practice the art of origami by making these sweet butterflies and other origami creations!
Found YouTube
Dream Catcher
Have the girls decorate their very own dream catcher!
Found The Suburban Mom
Ice Cream In a Bag
This is part science experiment, part delicious treat! What could be better?!
Found The Kids' Kitchen
Make Friendship Bracelets
The girls can hang out together while making each other these classic friendship bracelets!

Found Honestly WTF
Pancake Bar
Set up a delicious pancake bar for breakfast or brunch!
Found Pinterest
You May Also Enjoy…
33 Fantastic Robot Crafts For Kids
39 Amazing and Fun Easter Crafts for Kids
33 Amazing Spring Activities for Kids
39 Phenomenal Science Experiments for Kids
35 Fantastic Kids Crafts for a Cold Winter Day
30 Nature Crafts for Kids for All Seasons