Hello, DIYers!
Now that the excitement of the holidays are over, we have to somehow fill the rest of winter! Can you think of any better way than crafting with kids?! We've put together a list of wonderful winter inspired crafts that you can do with the little ones in your life! Some of these crafts can be done indoors and some are best to do outside. You can get up close and personal with the cold winter weather by playing with ice or keep it cozy by doing paper and felt crafts. Feel free to get as creative as you want!
As always, happy crafting!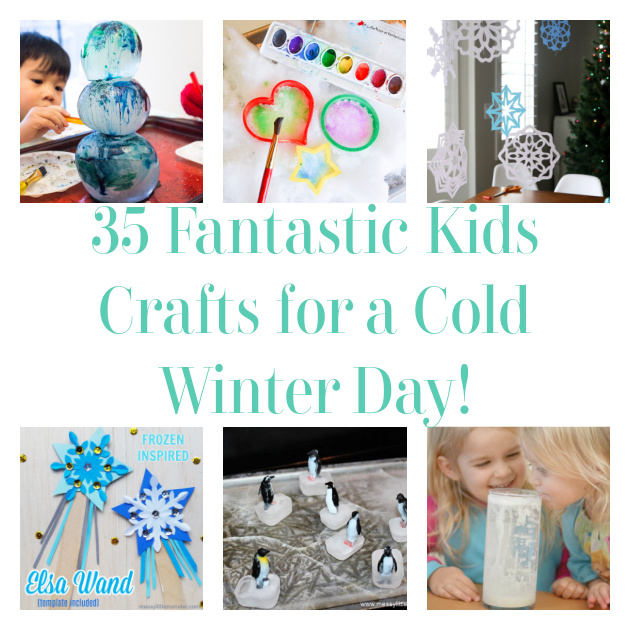 ...
Magic Snow Wand
This wand is inspired by Elsa's character in Frozen! If your little's are a fan of the movie or even just magic and snow, you can recreate this wand with this fabulous DIY!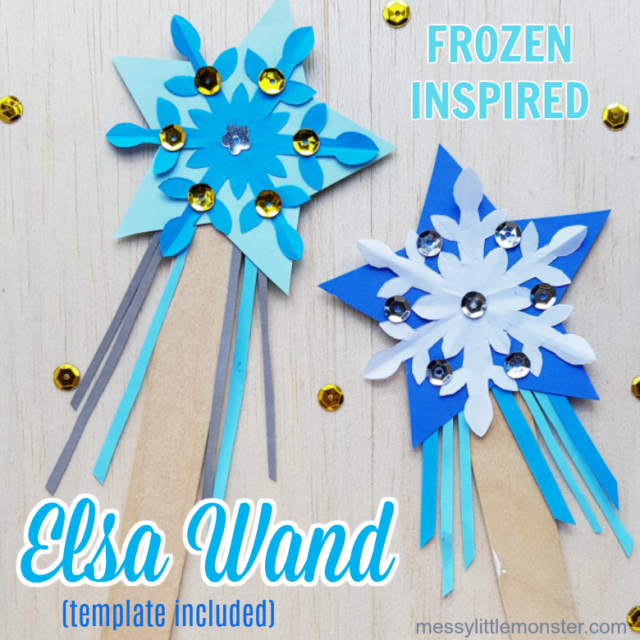 Found Messy Little Monster
Fake Snow DIY
All the fun of playing in snow without the cold, red hands! This is great for anyone living in an area where there is no snow!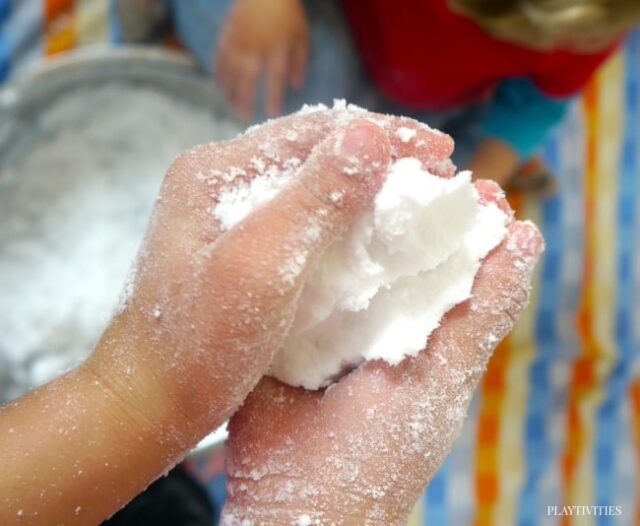 Found Playtivities
Colorful Icicles
Use the great outdoors to conduct this amazing and colorful icicle activity!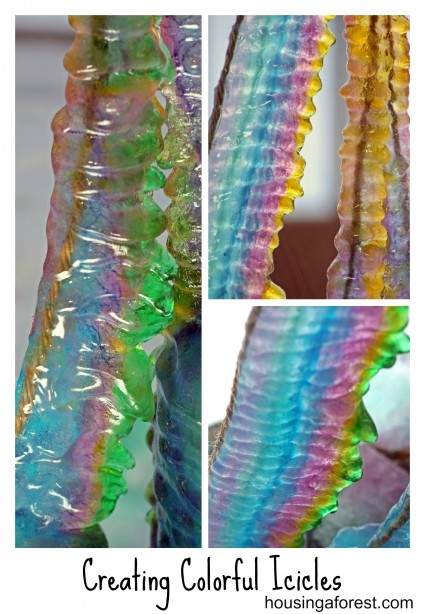 Found Housing a Forest
Cute Pinecone Crafts
On a nice day, gather up some pinecones and then you can make any of these super cute and wonderful pinecone crafts!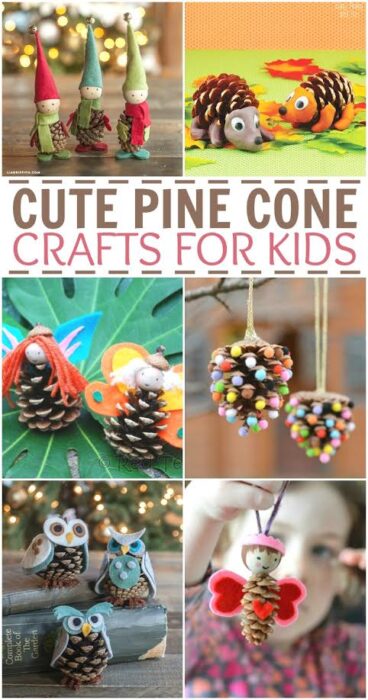 Found Two Kids and a Coupon
Marshmallow Igloo Craft
This marshmallow igloo craft is a super cute evening project that is best paired with a cup of hot cocoa!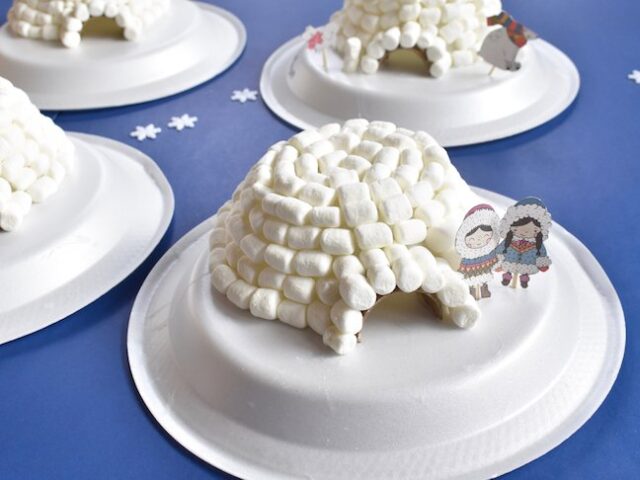 Found Momtastic
Spray Paint the Snow
Have a fresh bed of snow outside?! Brighten up the world with this awesomely fun and non-toxic spray paint activity!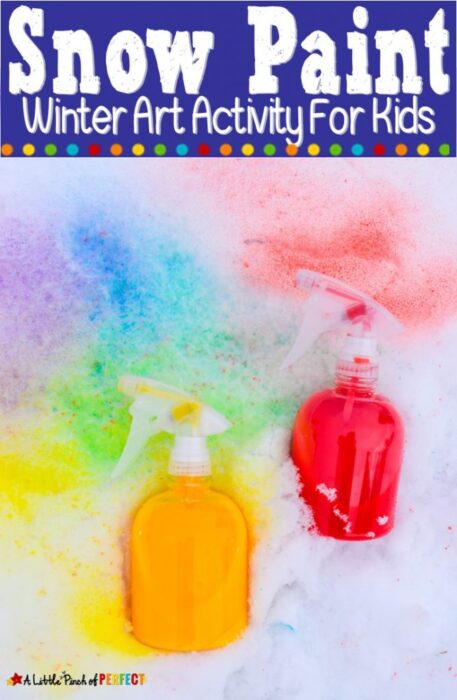 Found A Little Pinch of Perfect
DIY Penguin Puzzle
This is a 2 part project that is fun to make and can be played with over and over again!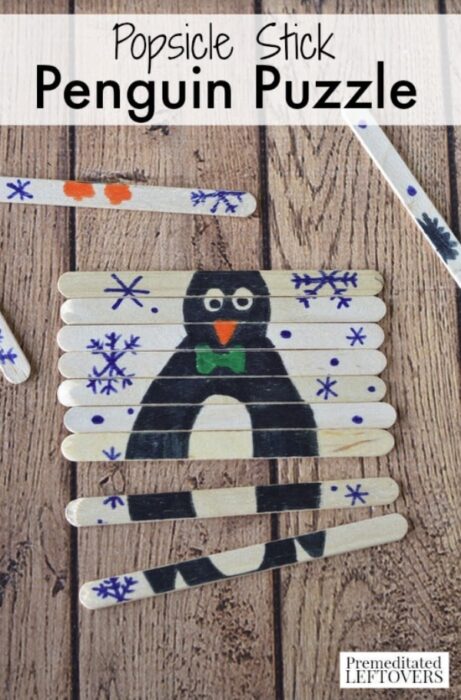 Found Premeditated Left Overs
A Winter Scene
You can re-create this lovely Aspen scene using these materials or even use fluffy balls or little marshmallows for the snowflakes!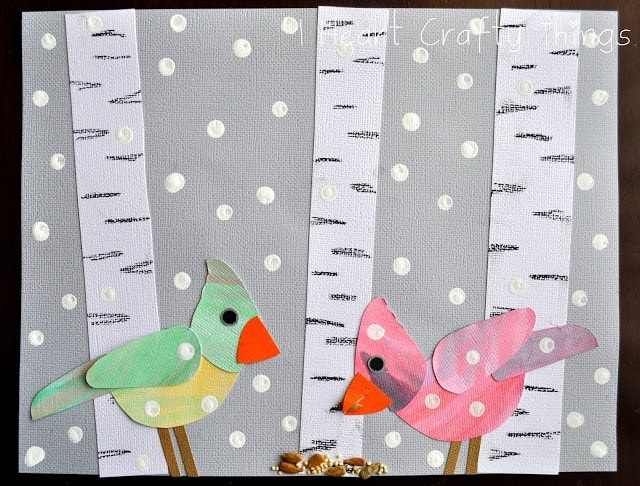 Found I Heart Crafty Things
No-Sew Sock Penguin
If you love a good no-sew project, why not try making this cute plush penguin?!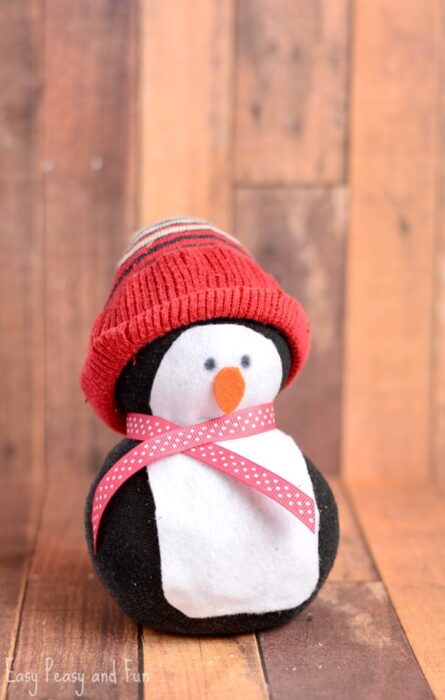 Found Easy Peasy and Fun
Frozen Outdoor Suncatcher
How beautiful are these?! Fill them with anything that you want and hang them from an outdoor tree!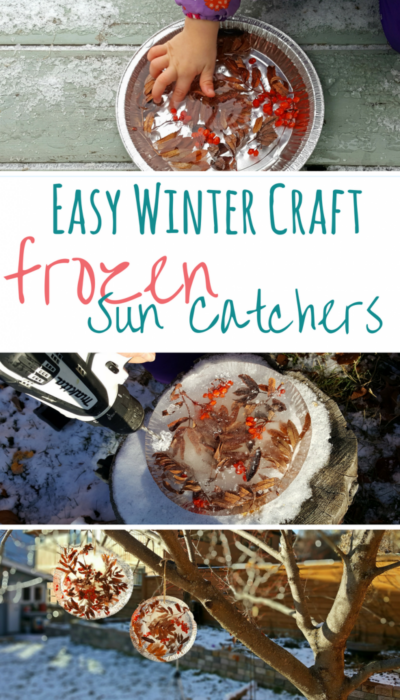 Found Take Them Outside
Easy Winter Lantern
Take a break from all the snowmen and snow flakes and make this super cute paper winter lantern!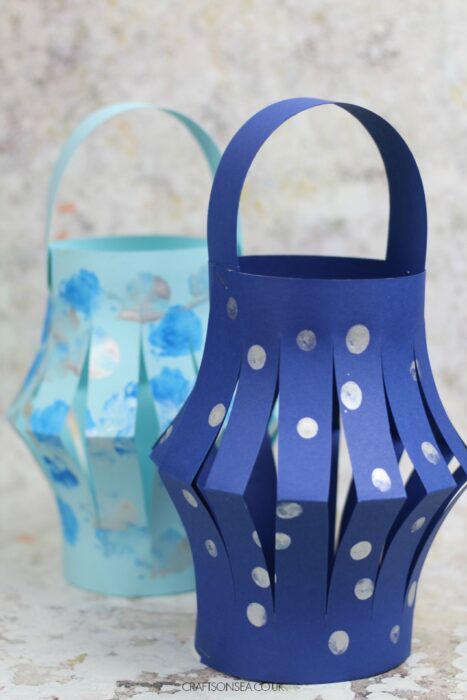 Found Crafts On Sea
Colorful Snowflakes
Why have a white winter when you can have a magical rainbow winter? Seems like a no-brainer to me!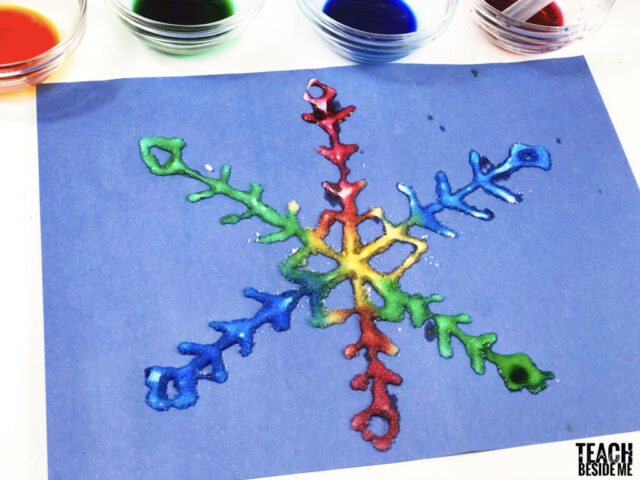 Found Teach Beside Me
Felt Mittens
This is a fun and cozy afternoon craft to do with your littles!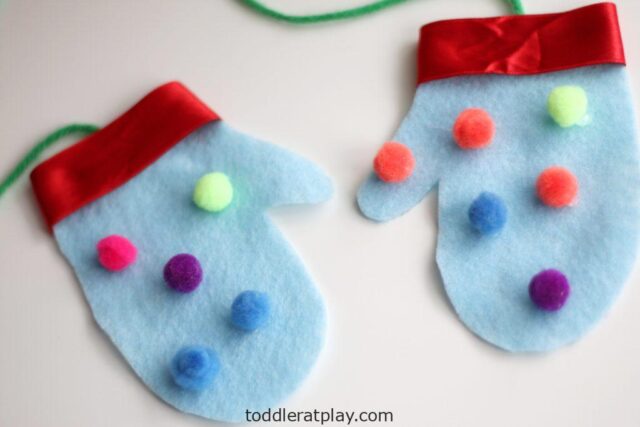 Found Toddler At Play
Icy Cold Snow Paint
Who doesn't love making a little bit of a mess?! This is a super cute and fun way to play in the snow, even if there is none on the ground!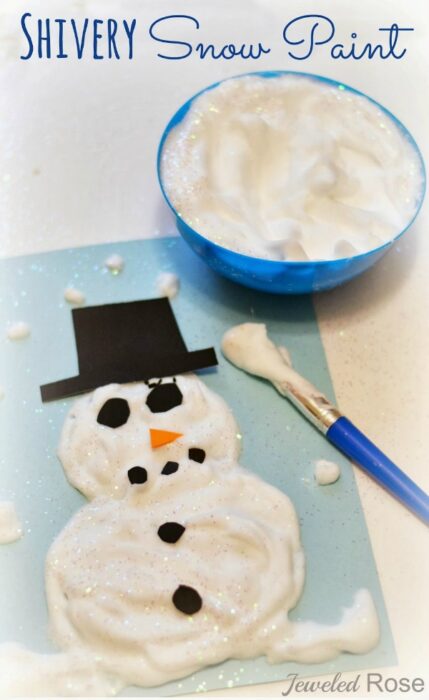 Found Growing a Jeweled Rose
Name Snowman
Help little one's learn to spell their name by building these adorable snowmen!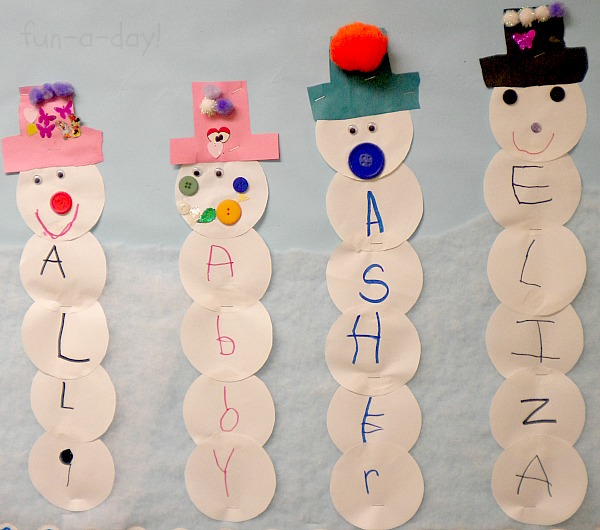 Found Fun-A-Day
DIY Crystal Snowflakes
Create your own winter wonderland in doors by making these fabulous DIY crystal snowflakes with your kids!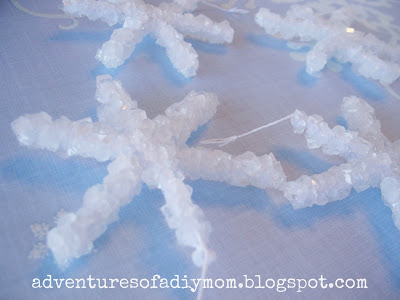 Found Adventures of a DIY Mom
Owl Collage Art
This snowy owl is a fun collage project made by torn paper. How fun!?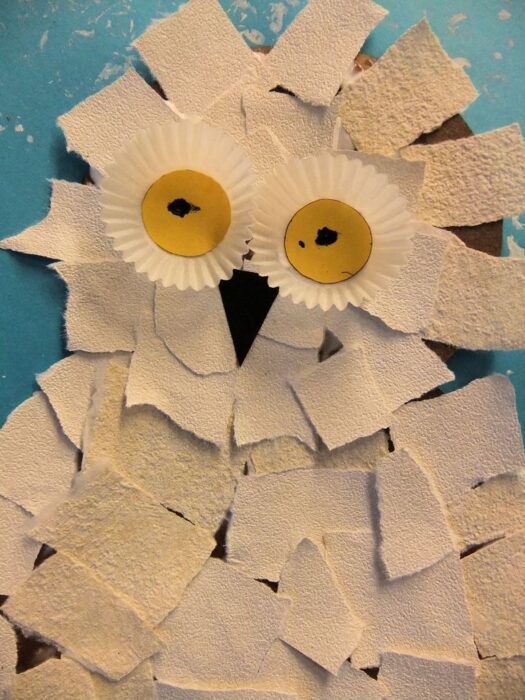 Found Hannah's Art Club
Easy DIY Snow Globe
Fun to make and fun to watch! You and your littles can sit down to create these beautiful snowy globes to enjoy all winter long!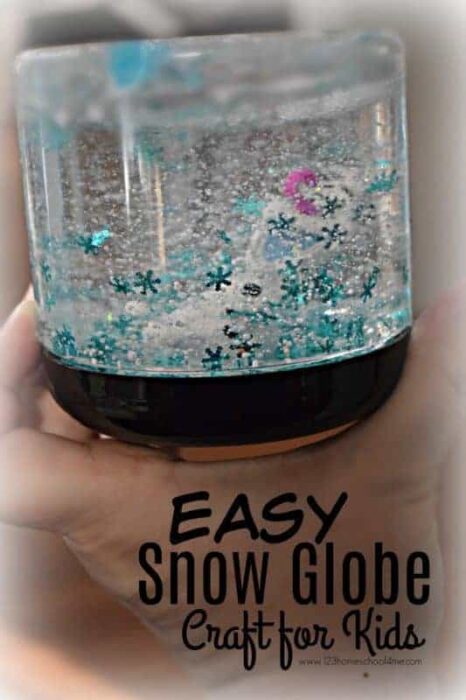 Found 123HomeSchool4Me
Snow Cream Treat
Create something tasty with this delicious and easy snow cream treat made with the most recent snow storm!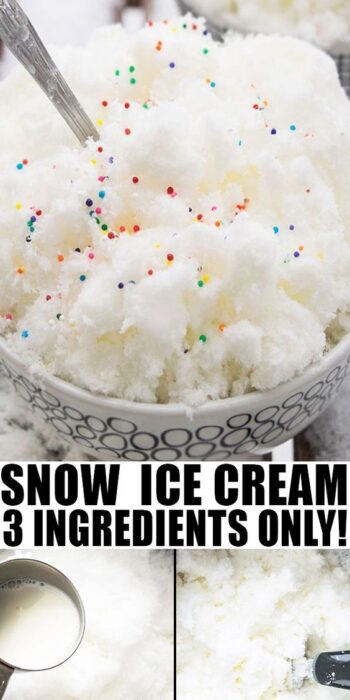 Found Cake Whiz
Paper Snowflakes
This classic craft is hours of fun at any age! Gather the entire family together to create these wonderful and unique snowflakes!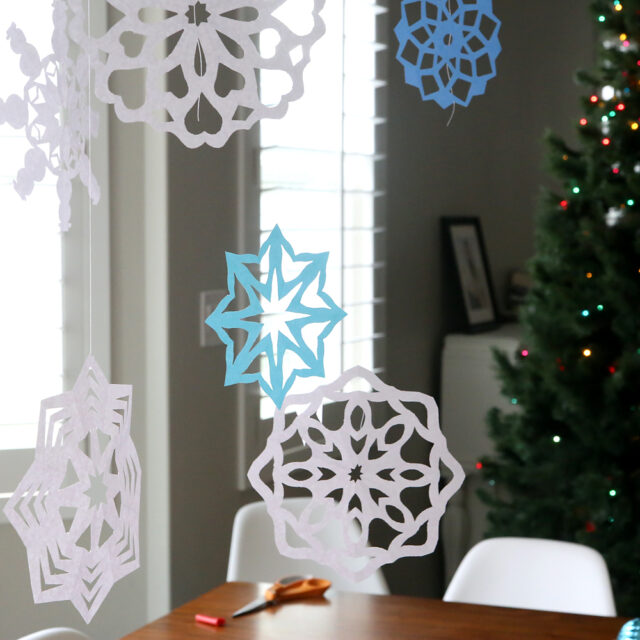 Found It's Always Autumn
Melted Snowman Craft
Uh-oh! This guy must have stayed inside a little too long! Kids will love to make this cheeky melted snowman craft!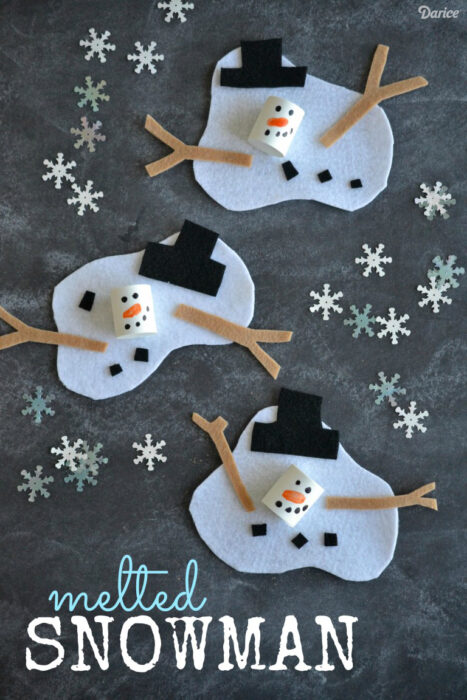 Found Darice Blog
Narwhal Art
We all know that kids love unicorns… so naturally they will love the narwhal! The real horned creature of the sea! Spend an afternoon learning about and crafting these wonderful and interesting arctic creatures!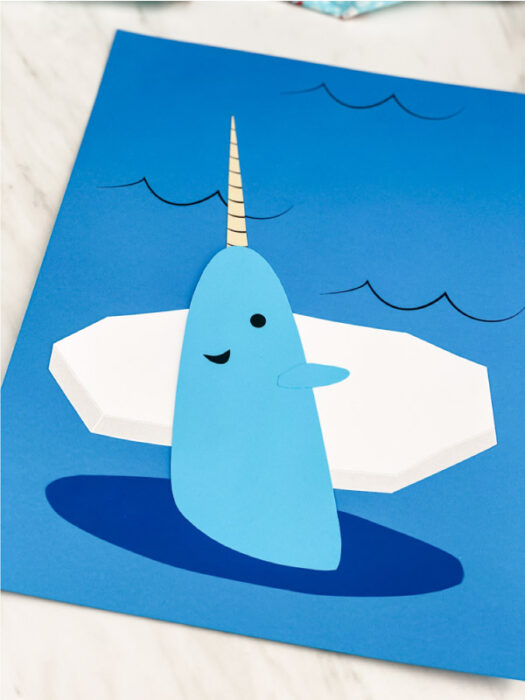 Found Simple Everyday Mom
Ice Skating Penguins
How cute is this fun winter activity! You can use penguins or any characters that fit into ice cube trays, really!
Found Messy Little Monster
Cheerio Bird Feeders
Decorate leafless trees with these lovely cheerio ornament bird feeders to see which feathered friends might stop by!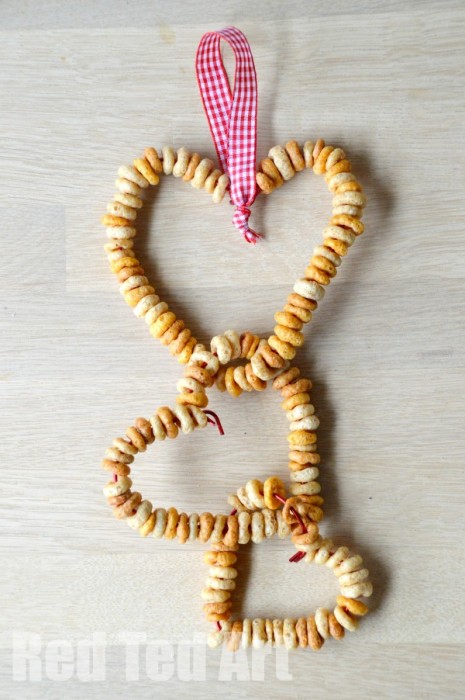 Found Red Ted Art
Painting and Icy Snowman
Crafting with kids doesn't have to be expensive! Use mother nature for the majority of your materials!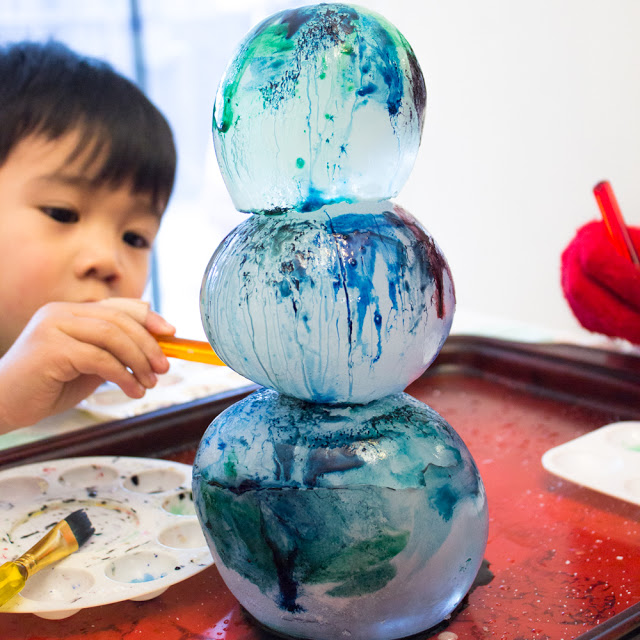 Found Pink Stripey Socks
Snow Storm in a Jar
Bring the snow storm inside with this fantastic craft and science project!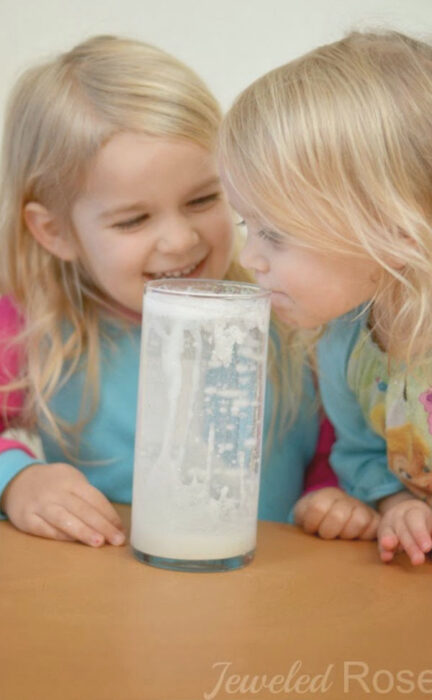 Found Growing a Jeweled Rose
Icicle Drip Painting
Drip paintings are so fun for people of all ages! Even your toddler can get excited by this fun and beautiful icicle drip painting art project!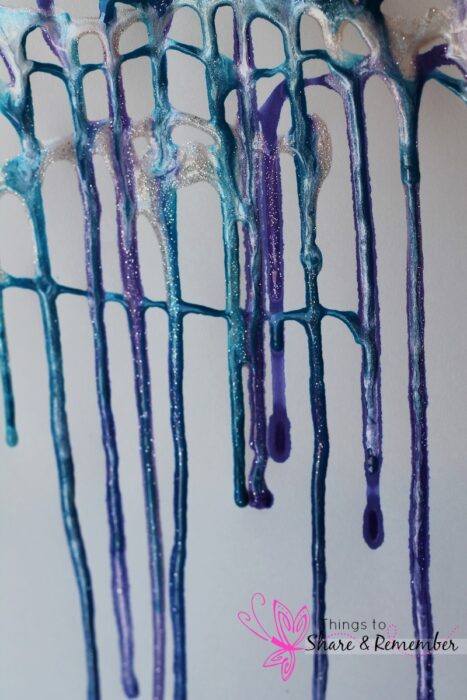 Found Things To Share and Remember
Shaped Snow Puzzle
This is a fun winter twist on traditional wooden puzzles for babies and toddlers! Just press the shapes into a tray of snow and let them find the matching shape! You can even add food coloring to add a pop of color!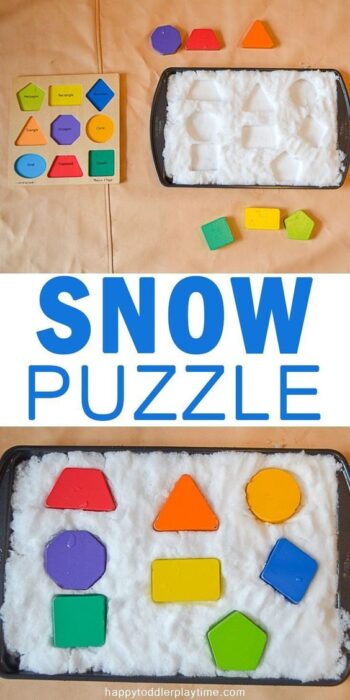 Found Happy Toddler Playtime
Puzzle Piece Snowflakes
Have a puzzle that is missing some pieces? Don't throw it away, you can craft with it!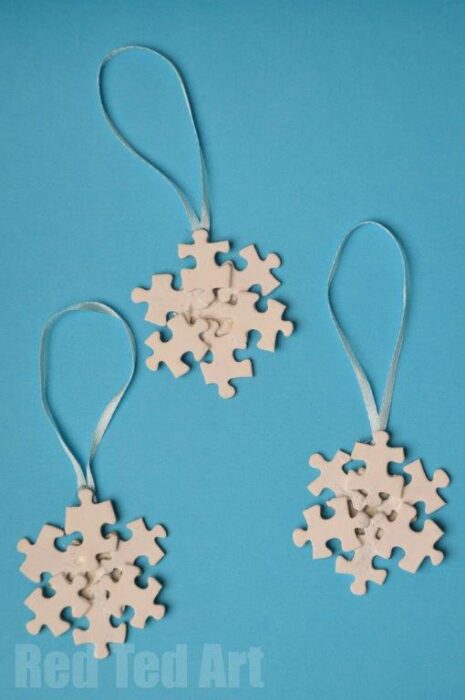 Found Red Ted Art
Yarn Wrapped Snowman
This snowman can afford to stay warm and cuddly inside of this yarn wrap!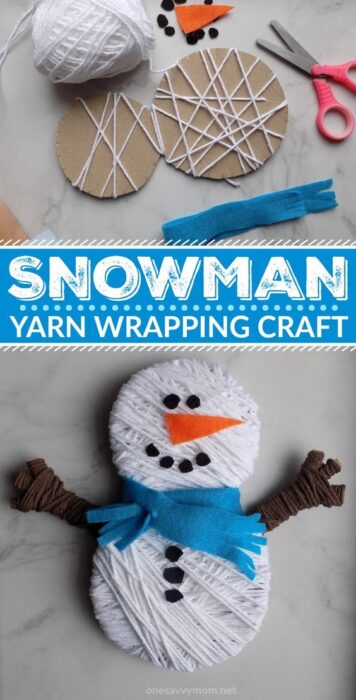 Found One Savvy Mom
Polar Bear Handprint Craft
It might be winter to us, but it's just another day to this adorable polar bear! Why not give this fun and interactive craft a try!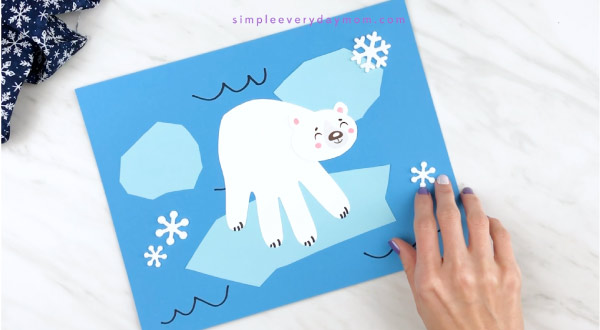 Found Simple Everyday Mom
Ice Smash Sensory Activity
If you don't have a *slightly* destructive child, this one may not make a lot of sense. But TRUST me, kids who like to smash things will have hours of fun with this activity!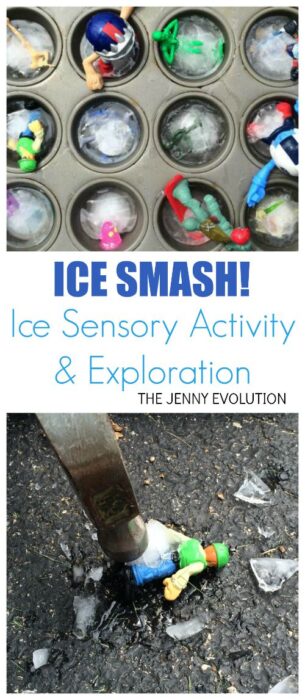 Found Mommy Evolution
Shapes in the Snow
Use cookie cutters to make shapes in the snow and then paint them with bright colors! How fun!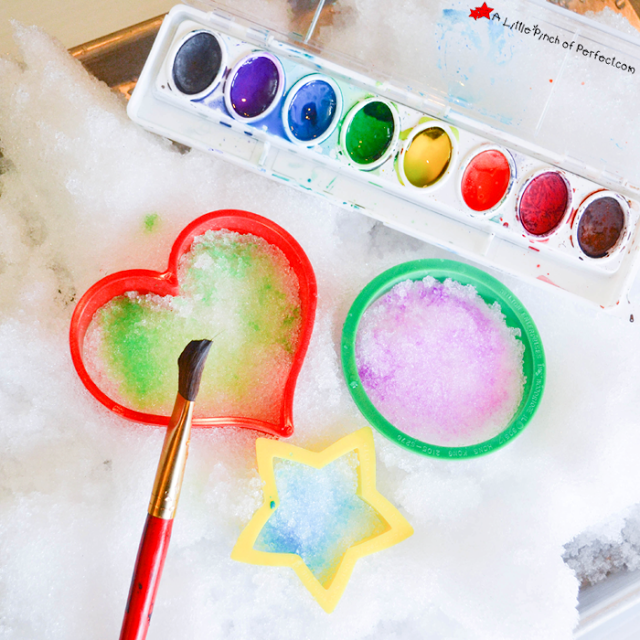 Found A Little Pinch of Perfect
Polar Bear Puppets
This is as fun to play with as it is to make!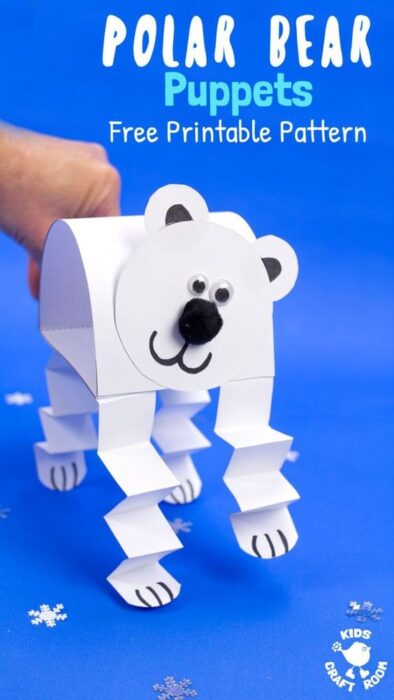 Found Kids Craft Room
Crystal Suncatcher
On a cold boring day, the best thing to do is science!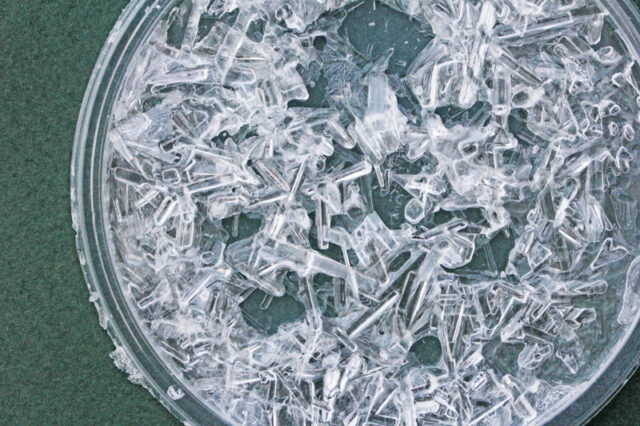 Found BabbleDabbleDo