Hello, DIYers!
Working with fabric opens up a whole world of new craft projects that you can do! The good news is that you don't even have to have a sewing machine to join in on the fun! We've put together a list of 33 sensational no-sew craft projects that you can make for yourself, give as a gift, or even start making as a side-gig!
One of my favorite things about these crafts is that there are SO MANY different fabrics out there to choose from. The options are limitless! You certainly can't say that about something that you pick up at a retail store!
Happy crafting, everyone!
No-Sew Mermaid Blanket
If you have a mermaid lover in your life, this could be the perfect gift! This DIY makes it easy!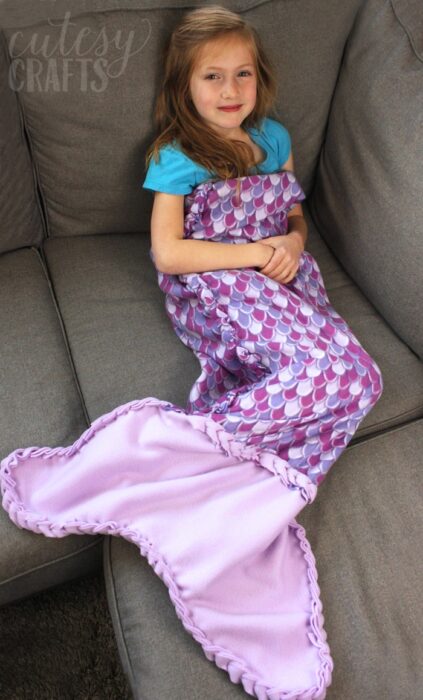 Found Cutesy Crafts
No-Sew Facemask
It's important to wash your face masks regularly in 2020! This, unfortunately means they wear out pretty quickly. With this no-sew tutorial, you can create new masks in as little as 5 minutes on a budget!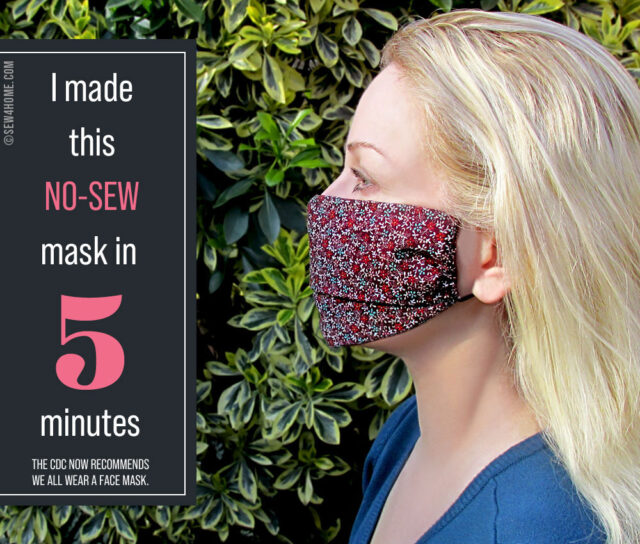 Found Sew4Home
No-Sew Floor Poufs
Floor poufs have been gaining popularity in the last few years. With this DIY, you can make your own in the fabric of your choosing!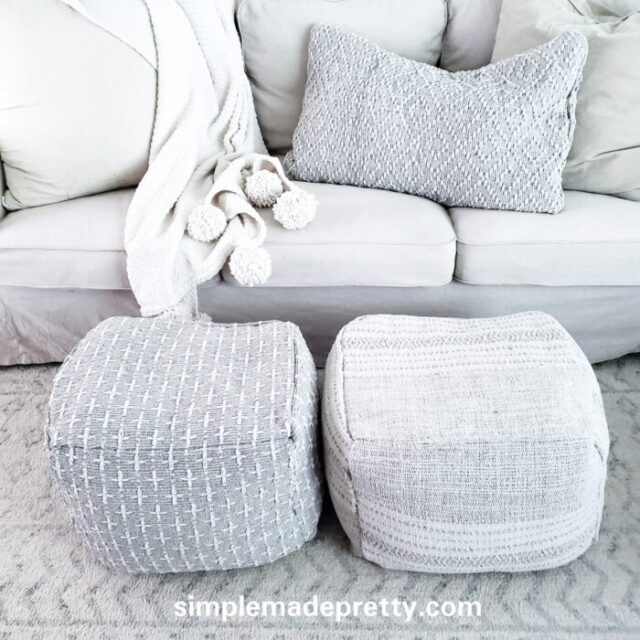 Found Simple Made Pretty
No-Sew Felt Flowers
Not all flowers last forever, but these great no-sew flowers will!

Found Mommy Moment
No-Sew Dog Toys
This is a nice and easy project that your beloved dog will have hours of fun with! You can choose your own fabric or upcycle an old T-shirt or pair of jeans for extra durability!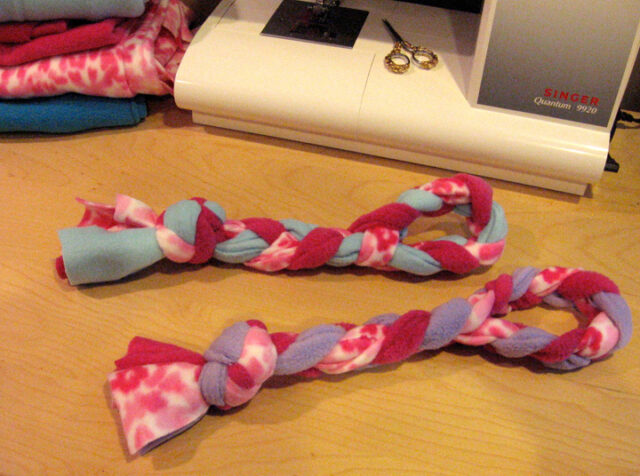 Found Imagine Our Life
No-Sew Sock Pets
Looking for a fun and easy DIY to do with kids? Not only are they fun to make, they're fun to play with!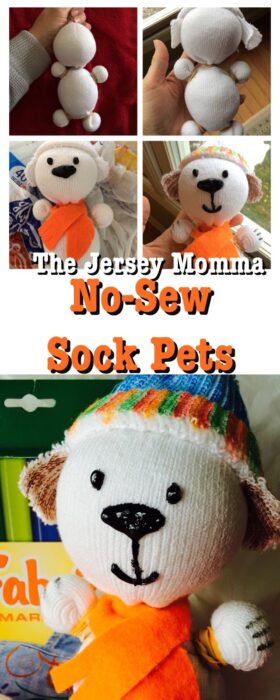 Found The Jersey Mama
No-Sew Outdoor Pillow Covers
This is a fantastic DIY that shows you how to make outdoor pillow covers with dish towels!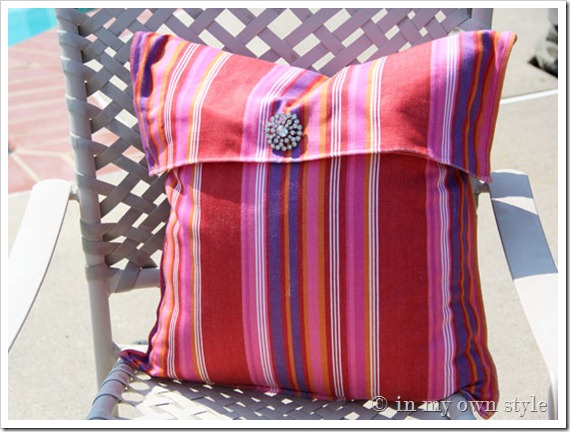 Found In My Own Style
No-Sew Plastic Bag Dispenser
Re-using plastic bags is a great way to reuse products but storing them neatly can be a challenge. So why not try this great no-sew project?!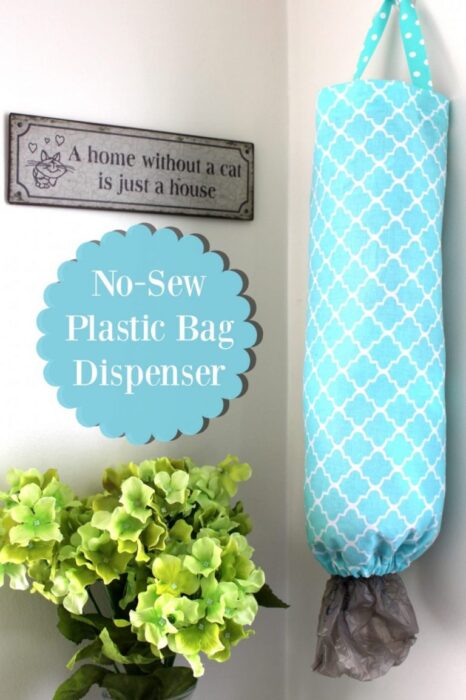 Found Scrappy Geek
No-Sew Braided Edge Scarf
We couldn't possibly make this list without including at least one of the no-sew scarves that you can make for yourself or for a perfect, cozy gift!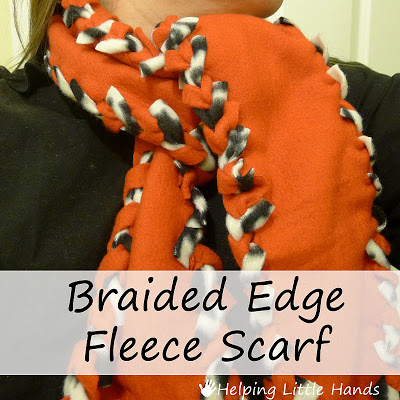 Found Pieces By Polly
No-Sew Pet Bandana Collars
These bandana collars are perfect for your four legged friend without the hassle of sewing!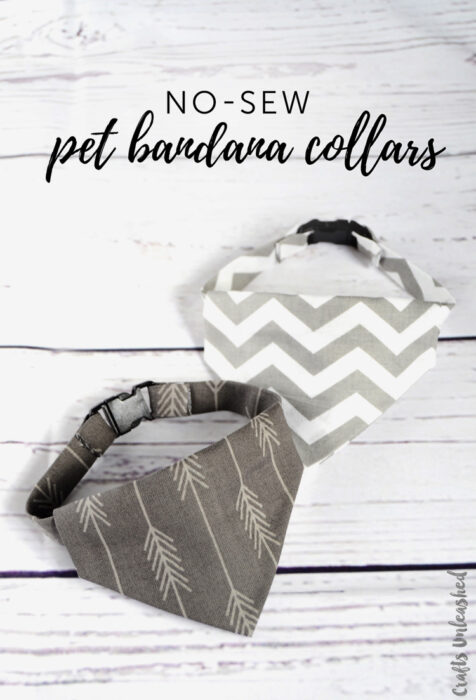 Found Crafts Unleashed
No-Sew Fleece Poncho
This is an AWESOME DIY that gives you step by step instructions on how you can make a fleece poncho without the need for sewing!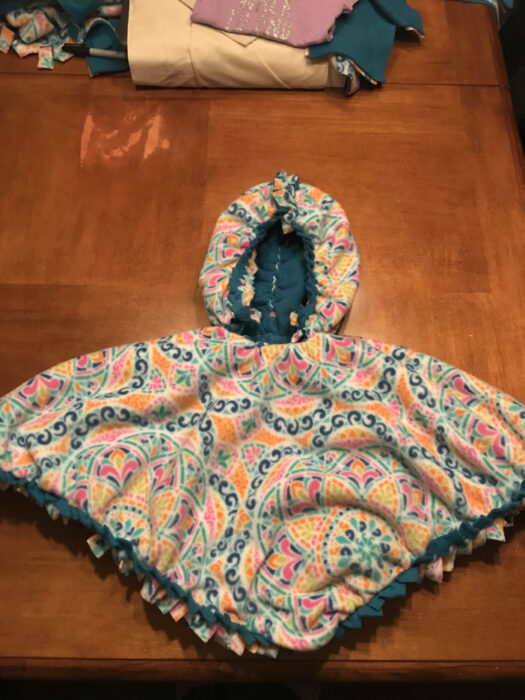 Found Mommies Messes and Mayhem
No-Sew Homemade Luggage Tags
If you or someone you know is a traveler, why not practice making these adorable and customizable luggage tags?!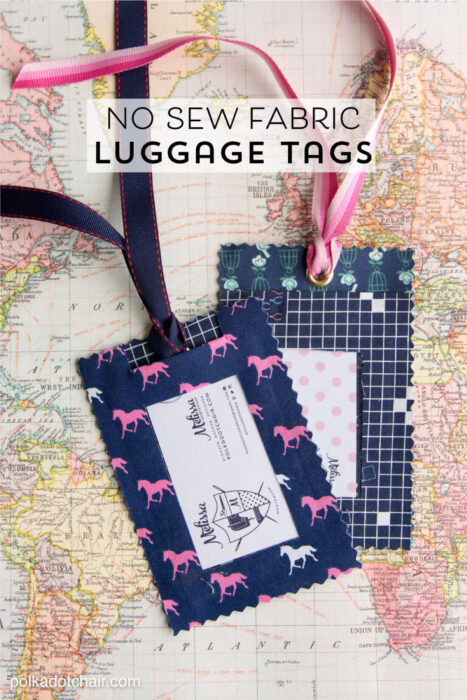 Found Thirty Handmade Days
No-Sew Upcycled Pillows
This is a 3 in 1 DIY that shows you different ways to upcycle fabrics in your home into these amazing and beautiful pillows!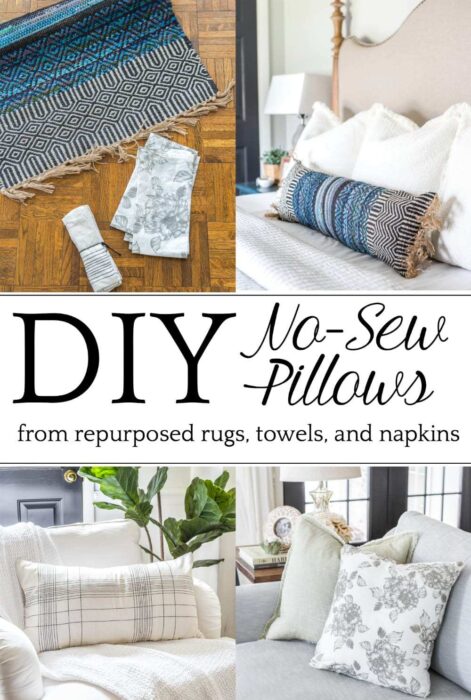 Found Blesser House
No-Sew Party Banner
Whether for a particular occasion or just some whimsical décor, this no-sew party planner is adorable!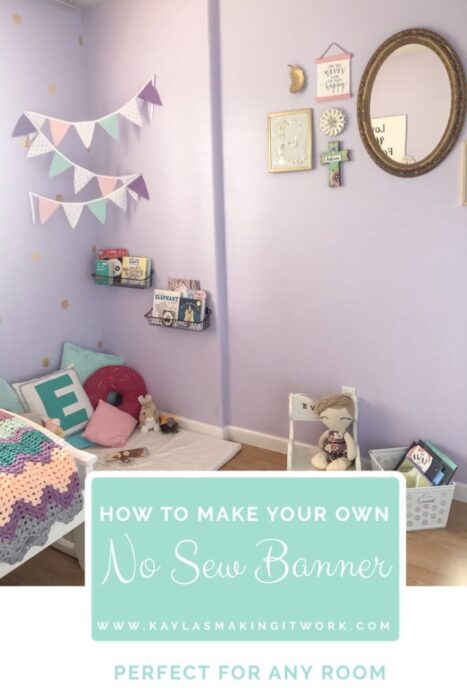 Found Kayla's Making it Work
No-Sew Pouch
How cute are these?! This no-sew pouch can be used for just about anything! gift bags for a party, a children's pouch for trinkets, a change purse, the list goes on…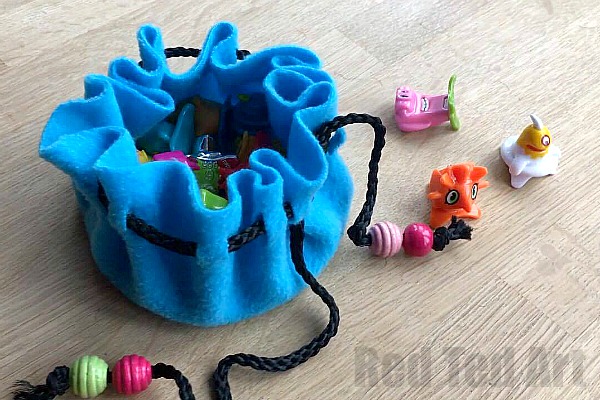 Found Red Ted Art
No-Sew Fleece Lion Pillow
This fleece lion pillow will make for the perfect snuggle buddy for your littles this winter!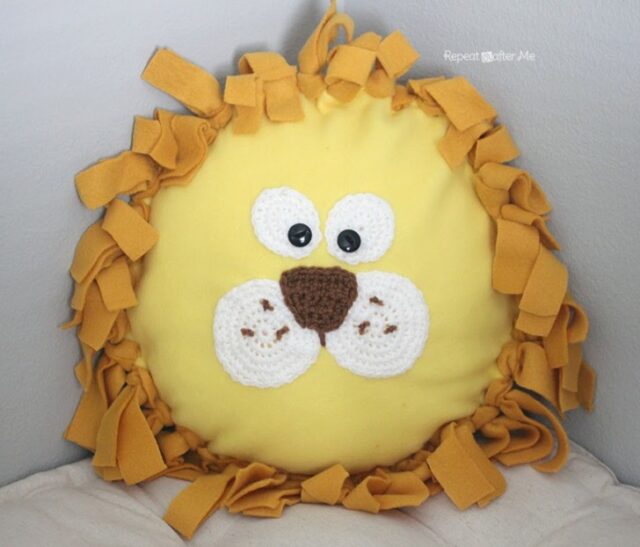 Found Repeat Crafter Me
No-Sew Fleece Blanket
No-Sew projects don't get any more classic than the DIY fleece blanket!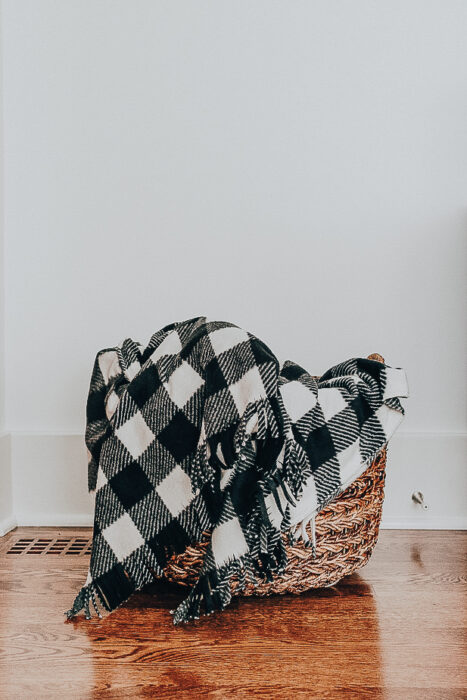 Found Decor Hint
No-Sew Tote Bag
You can upcycle a cute T-Shirt into a no-sew tote bag for every day use! Why not give it a shot?!

Found Scattered Thoughts of a Crafty Mom
No-Sew Fleece Hats
Keep cozy this winter by making these great and simple no-sew fleece hats for the entire family!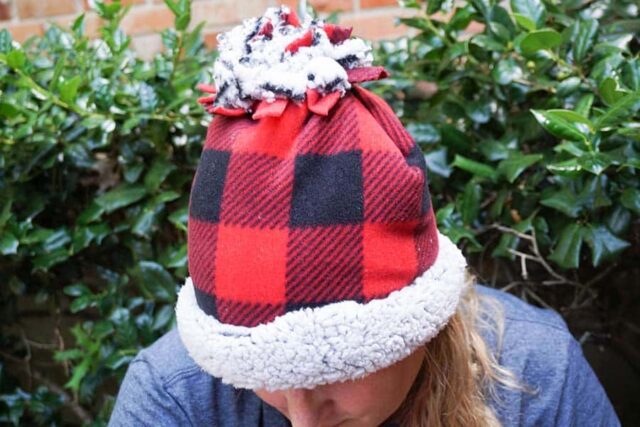 Found Happiest Camper
No-Sew Fabric Bookmarks
These make a beautiful addition to your bookmark collection and you can even give them out as gifts!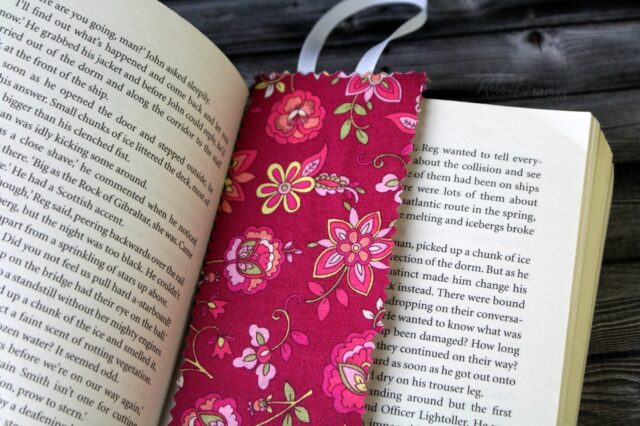 From Rebooted Mom
No-Sew Flower Pens
Give your writing utensils some extra flair with this super cute no-sew flower pen tutorial! this is so simple, you can do it with kids!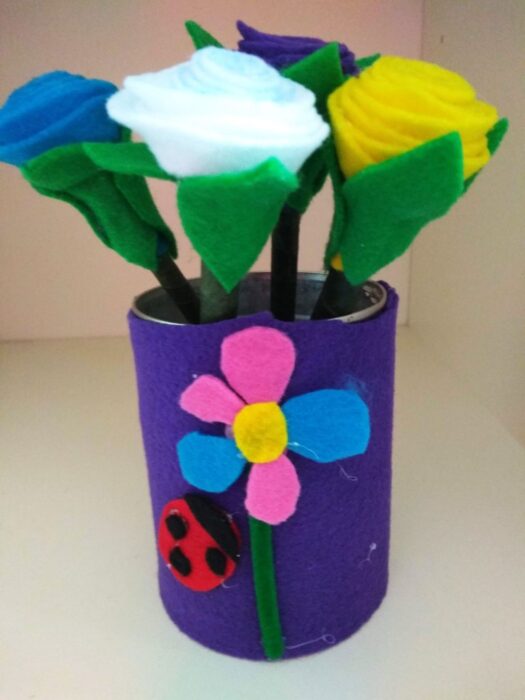 Found My Silly Squirts
Braided Headband
Customize the color that works best for your wardrobe and add a creative touch to your daily look!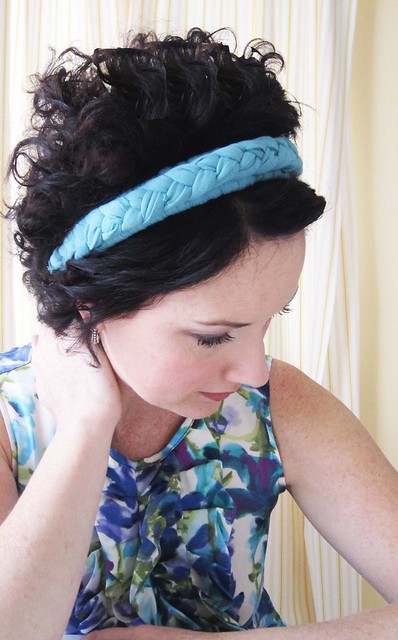 Found Alisa Burke
No-Sew Tooth Fairy Pouch
This is an adorable way to package up a little's tooth in preparation for a visit for the tooth fairy!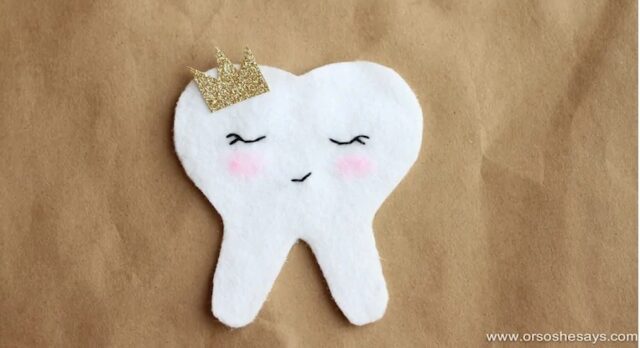 Found Or So She Says
No-Sew Reusable Paper Towels
Not only does this DIY add a brilliant pop of color into your kitchen, it's also eco-friendly!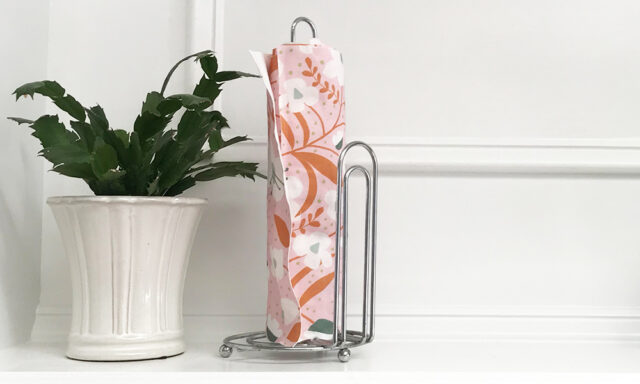 Found Spoon Flower
No-Sew Reusable Snack Bag
If you tend to get the urge to snack on the go, try making these cute no-sew reusable snack bags! You'll be able to save money on zip lock bags, plus it's great for the environment!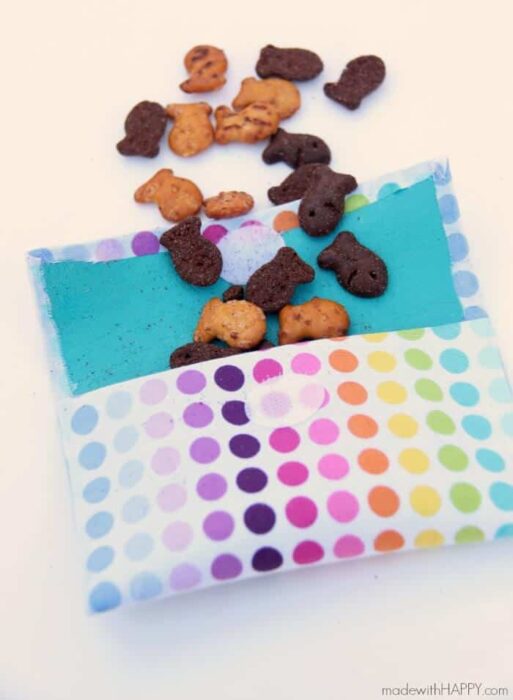 Found Made With Happy
No-Sew Fabric Wall Pocket
The options are limitless when it comes to customizing patterns for this lovely and useful fabric wall pocket!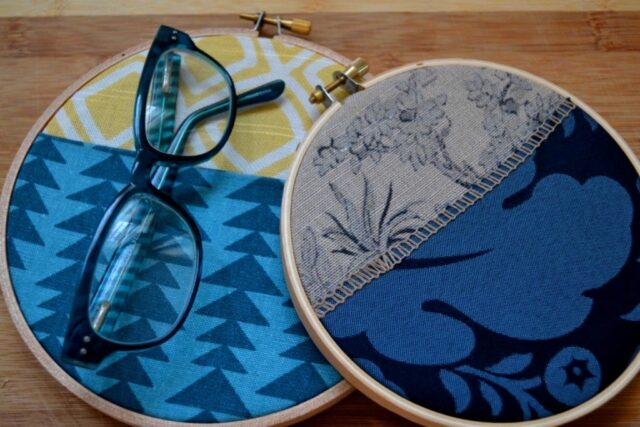 Found Instructables
No-Sew Lighted Fabric Garland
Add a whimsical touch to your home by using this lighted fabric garland!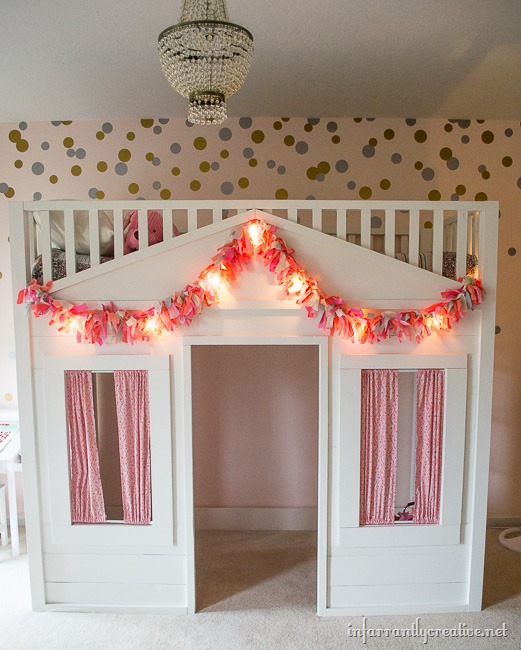 Found Infarrantly Creative
No-Sew Fairy Dolls
Let creativity go wild when creating these magical no-sew characters!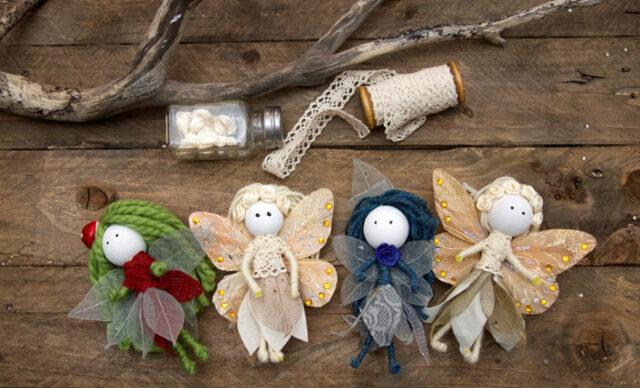 Found TheWhoot
Easy No-Sew Rice Microwavable Heating Pad
For sore muscles or even just to throw under the covers to help warm you up, heating pads are great! This DIY makes it easy to make your own with items you have lying around the house. PLUS there is, of course, no sewing involved!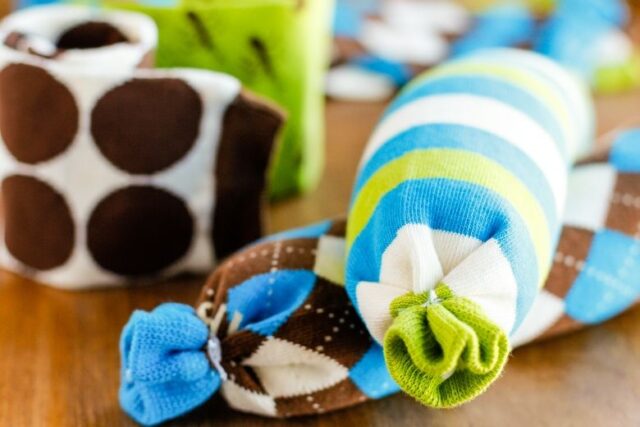 Found Unsophisticook
No-Sew DIY Hair Bows
These are so cute and simple to make!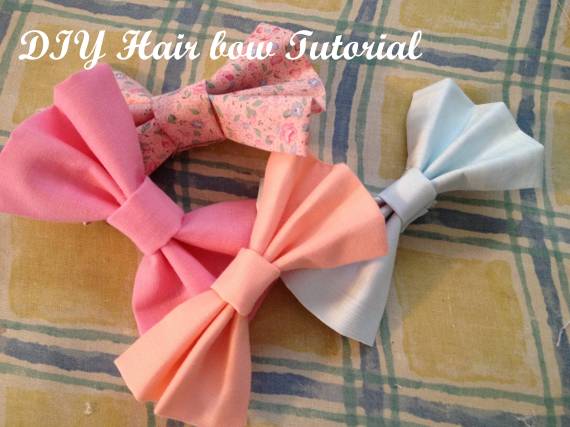 Found CraftDGirl
No-Sew Framed Pin Cushion
Function and beauty come together to make this adorable no-sew framed pin cushion!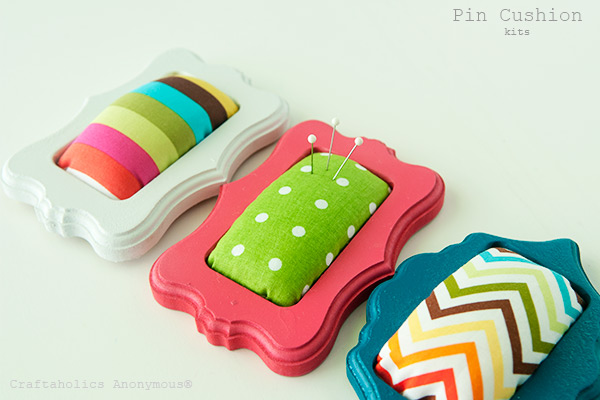 Found Craftaholics Anonymous
No-Sew Phone Charging Pouch
Let's face it, short phone chargers are a pain! The wires are often not long enough to reach us and simply get tangled with one another. This no-sew phone charging pouch is a great way to keep your phone safe while charging!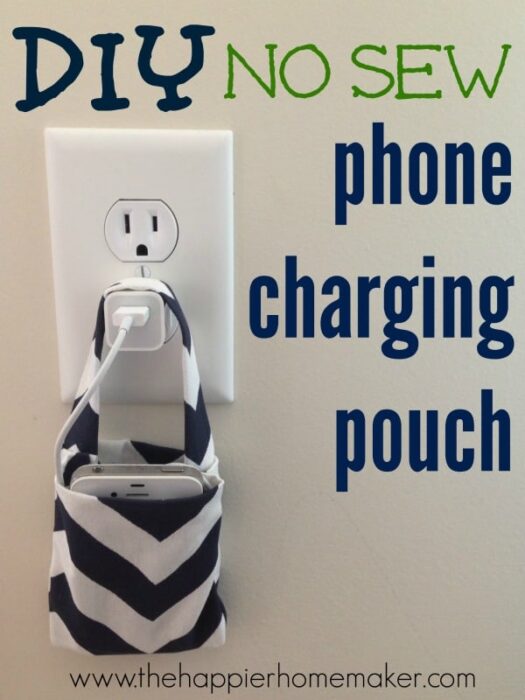 Found The Happier Homemaker
No-Sew DIY Scrunchie
Losing and re-buying scrunchies can get expensive. You cam make your own with this cute and simple DIY!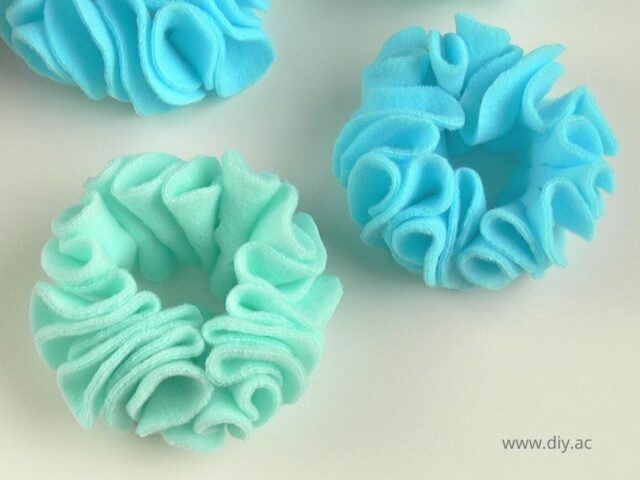 Found DIY.ac