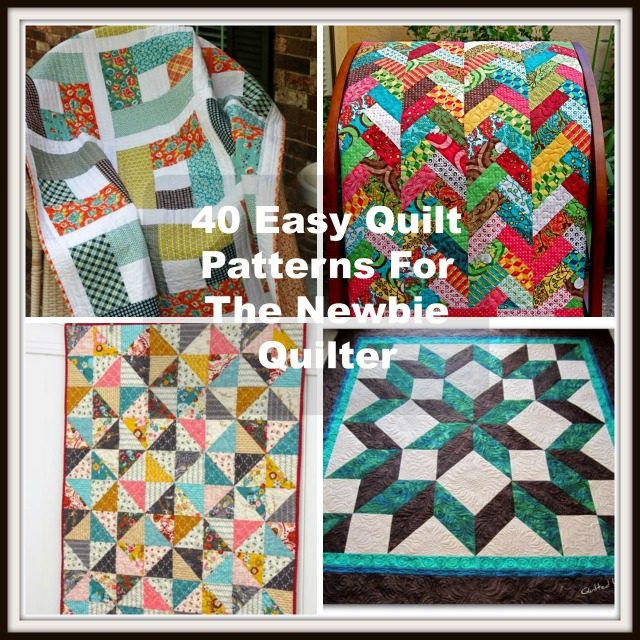 Are you new to quilting or curious about this type of crafting project? Quilting is a needlecraft and a way to make beautiful, soft bed linens. You will especially enjoy quilting if you are good with details and have a passion for matching patterns and colors together. One of the best things about quilting is that while there are many "classic" quilting patterns – no quilt is every like any other because of the individual quilter who makes it. You are always going to make color and pattern choices that are unique and unlike anyone else, this is just one of the things that makes homemade quilts so special. Quilting used to be something that every woman did, to help keep her family warm in the cooler months. Today with mass manufactured goods we have no worries of making everything we need. That's why when someone you care about takes the time to pick out a quilting pattern, fabrics and then to sew a quilt just for them, it is so special. This is a craft that can be done by beginners and you'll be thrilled to know there are literally dozens of beginning quilter craft projects out there for you to try. If making a full size quilt at first seems intimidating – start with a baby quilt or lap quilt so you are making something a bit smaller. One of the classic sayings about sewing is "a stitch in time saves nine." This is very true. To be a great quilter you need to have a bit of patience, while we've found you some quilts that can be done in a weekend or an afternoon, more quilting projects take much longer. But we know you'll be thrilled with the beautiful results!
Easy Quilt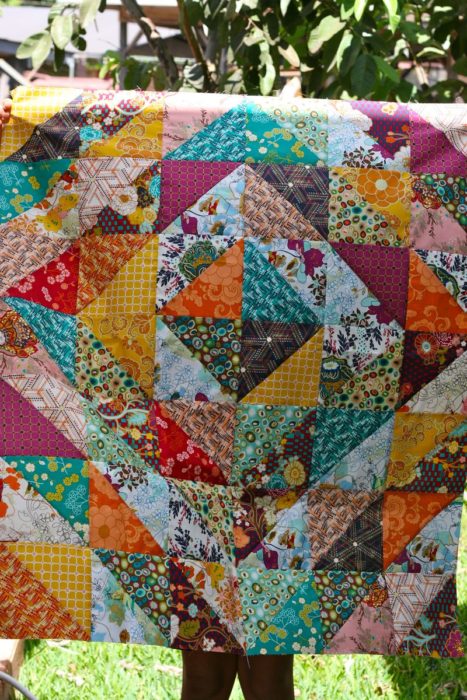 Make this classic, easy quilt. From simple triangles in beautiful, vibrant colors.
...
A Taste of Marmalade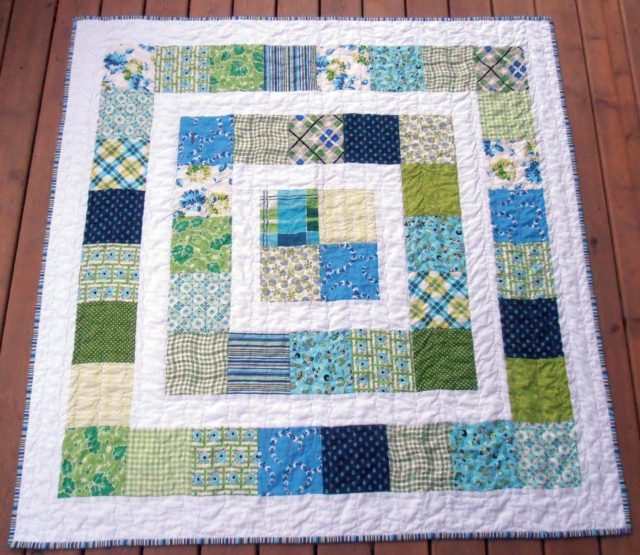 Here is a sweet baby quilt, perfect for any beginning quilter to try. Made from classic squares and with plenty of color in it.
Located at AQuiltersTable
Fast Four Patch Quilt Tutorial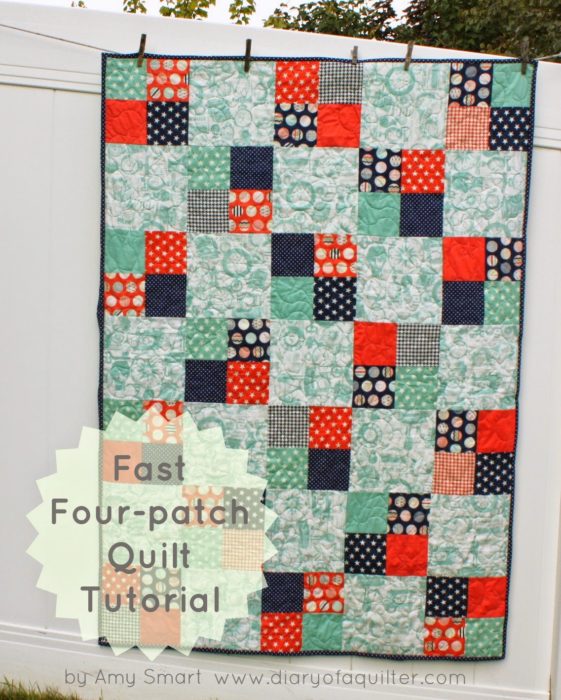 Create a classic and lovely quilt. This project is perfect for a beginner to try.
From DiaryOfAQuilter.com
Sweethearts Baby Quilt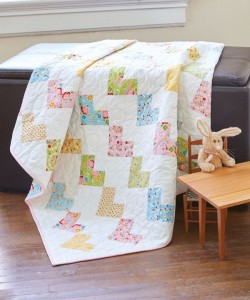 Now isn't every baby sweet? So why not make a quilt that is just as sweet as they are? This one is ideal for beginners.
Military Nine Patch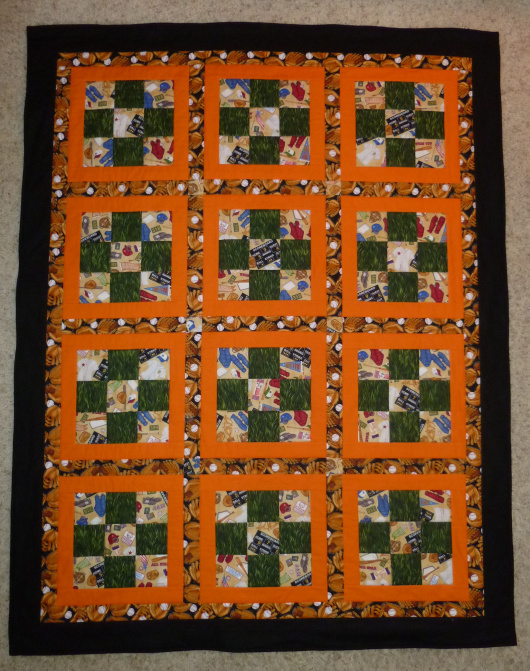 This is a pretty quilt, perfect to do with your favorite fabrics. If you are a beginner you'll enjoy making this quilt.
By CarterQuilter.Wordpress.com
Broken Dishes Quilt Pattern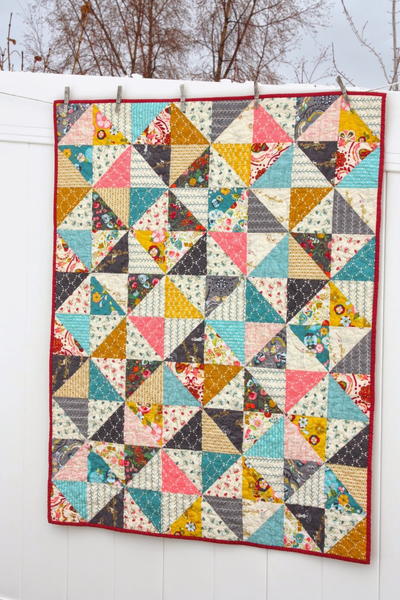 Make a stunning, vivid and colorful quilt. An ideal project for any beginner quilter.
Located at FaveQuilts.com
How to Make a Baby Quilt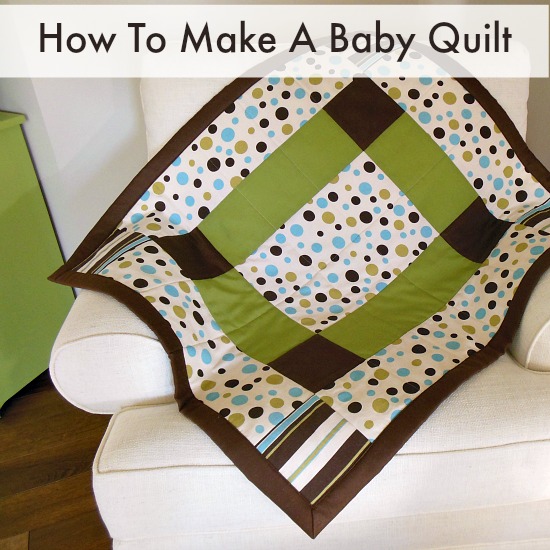 A baby quilt is a terrific project for a beginner. It is smaller than a full size quilt but you can try many different quilting styles too.
From So-Sew-Easy.com
Quick and Easy Doubly Striped Half Square Triangle Block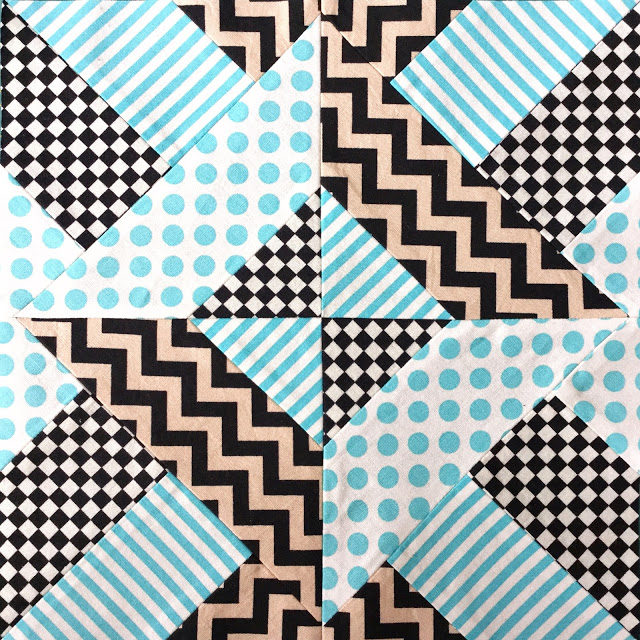 Want to try a unique looking quilt? Give this beginner quilt a try for a beautiful result.
Charm Box Quilt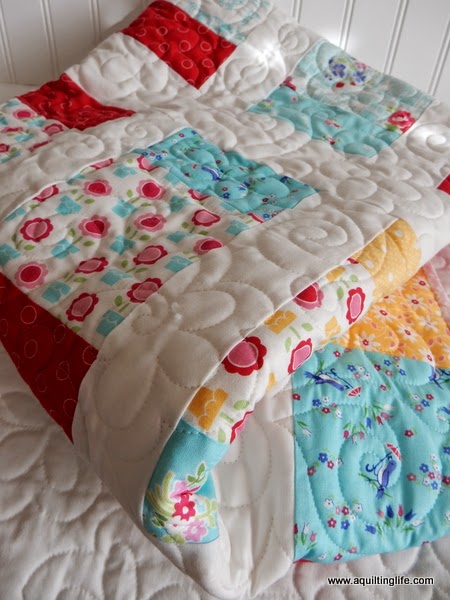 With bright "pops" of color, the Charm Box quilt is simply charming! Try making this fun quilt!
Easy as Pie Stash Quilt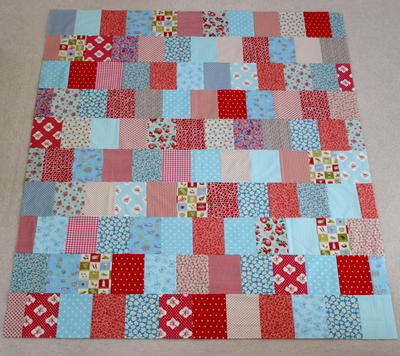 This quilt is perfect to make from scraps you have or fat quarters. If you are a beginning quilter, you'll feel confident about doing this one!
Half Square Blocks Quilt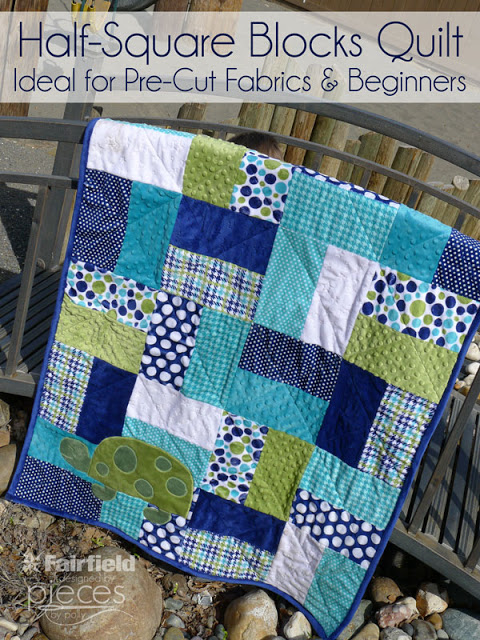 Make a classic quilt in an afternoon's time. This is a beginner quilt that is terrific to start with.
Located at PiecesByPolly.com
Softie Chevron Minkee Baby Quilt

With classic and modern Chevron stripes, this baby quilt is a great project for a beginning quilter. It makes a great baby shower gift too!
Susie's Garden Lap Quilt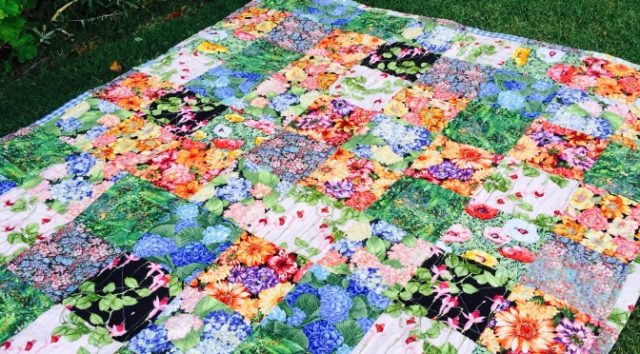 Want to bring the lush beauty of your flowering garden indoors to enjoy in every season? Try this cozy lap quilt, a good project for any beginner to try.
From Susies-Scraps.com
Magic Jelly Roll Quilt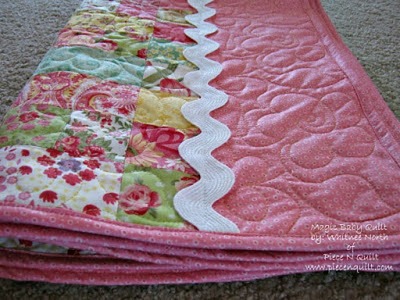 Looking for a sweet baby quilt pattern, ideal for a beginning quilter? Give this one a try, you'll certainly receive a lot of compliments!
Radio Way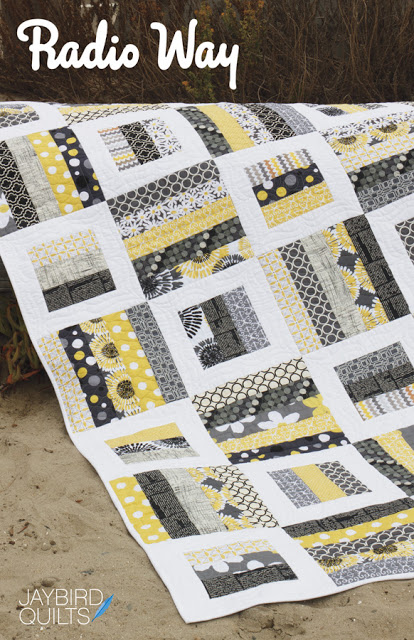 This is a fun project for any beginning quilter to try. Its perfect to do with soft pastels or bold colors.
Shuffle Quilt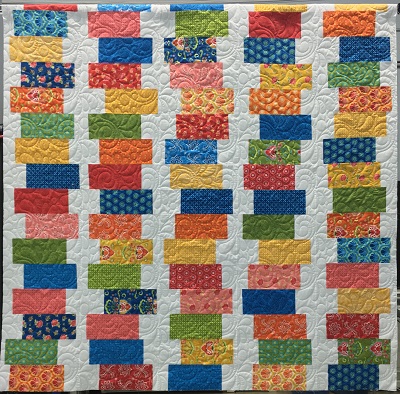 If you like block quilts with a modern style then you'll want to look at this free pattern. Its a great one for any beginning quilter to do.
From Apqs.com
Giant Indie Star Quilt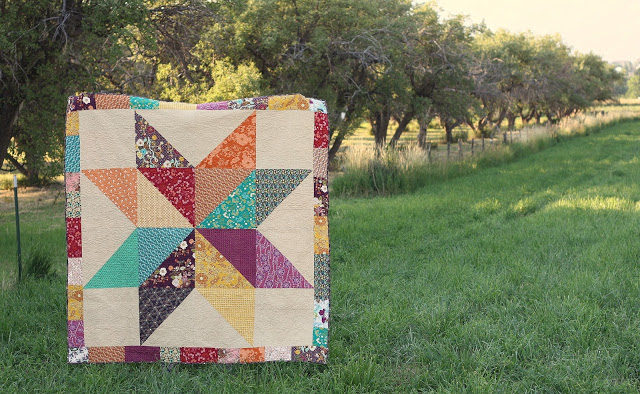 These Indie Star quilts are sure to receive a lot of compliments. Try a giant one, to learn this classic quilt shape.
Easy Baby Quilt Pattern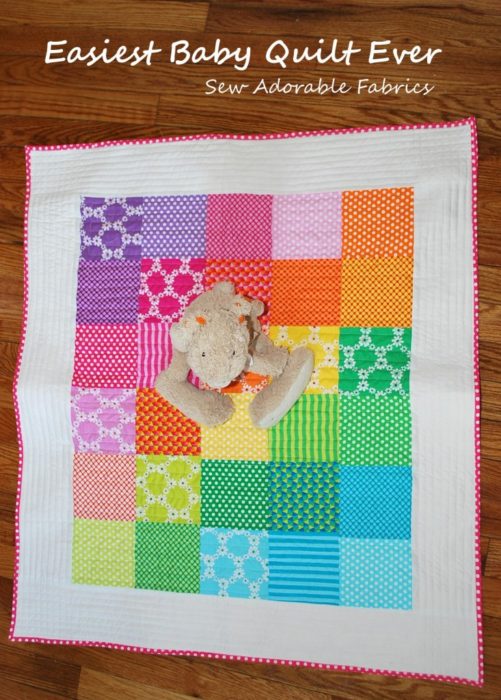 Looking for a simple quilting project? Give this baby quilt pattern a try, its a terrific one you can do in an afternoon or a weekend.
Pleated Strips Beginner Quilt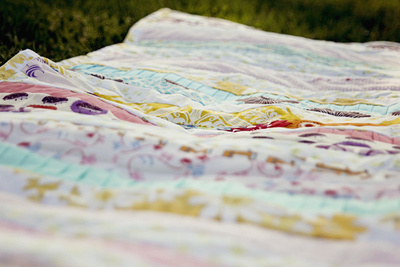 Try a classic quilt pattern that's ideal for any beginning quilter. A strips quilt lets you show off lots of lovely fabric colors and patterns too.
From FaveQuilts.com
Hourglass Quilt with Scrappy Binding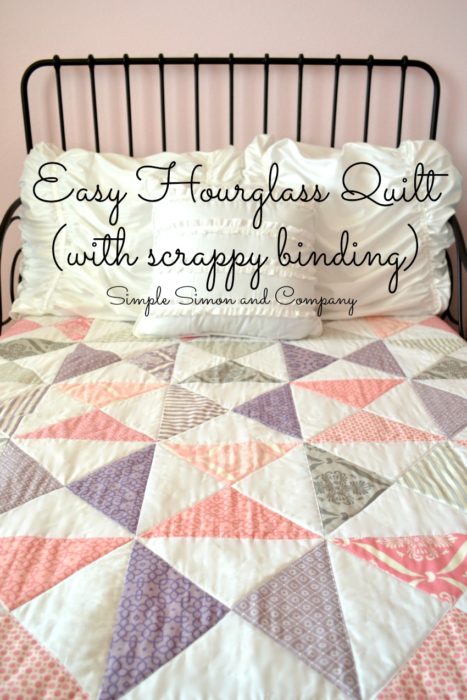 This is a beautiful and classic quilt style. Make this for family or friends.
From SimpleSimonAndCo.com
Tea Towel Quilt Block Tutorial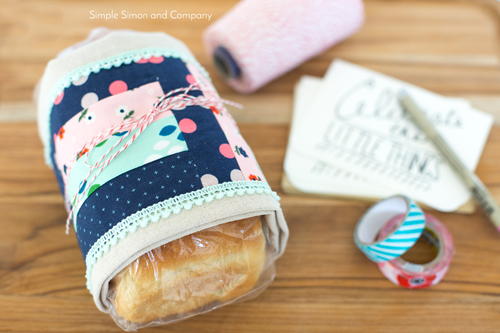 Make tea time even more special, or create a thoughtful housewarming gift for a friend or new neighbor. This project is ideal for a beginning crafter.
Pretty in Pink Quilt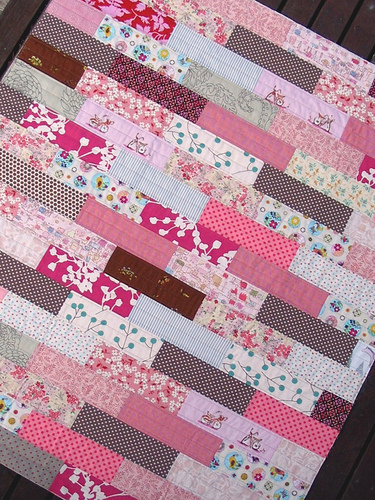 What could be sweeter than a pink quilt for your teen girl? With simple shapes, this quilt is great for beginners to make.
A Pink Classic Quilt Tutorial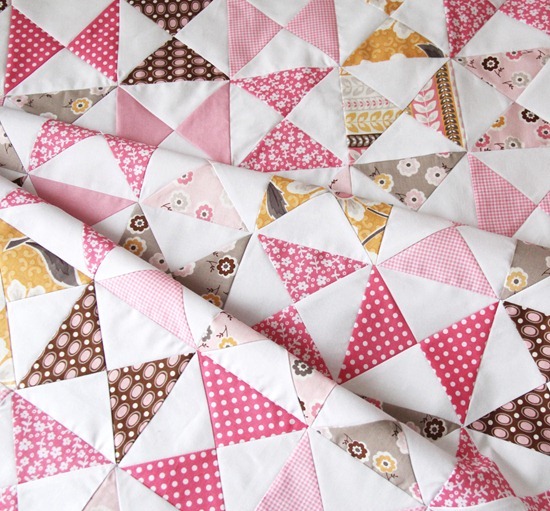 This is a great baby quilt project, perfect for a baby girl and especially if you want to make a pink themed quilt! If you are new to quilting, give this project a try!
From CluckCluckSew.com
36 Patch Block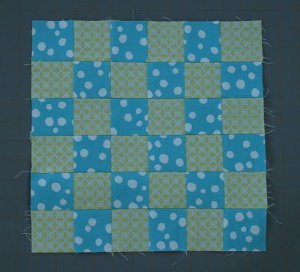 Make one of the most popular beginner quilting craft projects, a block quilt. This is perfect to do with 2 fabric colors or 2 fabric patterns for a beautiful look.
From FaveQuilts.com
Square Dancing Lap Quilt Pattern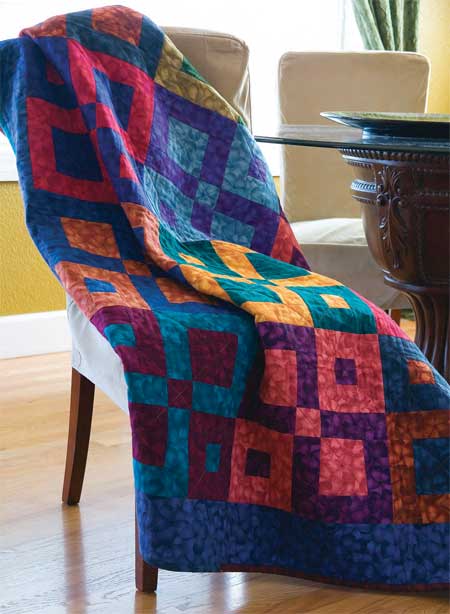 Make a comfy quilt to cozy up to. Its the perfect short term project for a beginner, making a lap quilt is shorter than the bigger, classic quilt for a full size bed.
Chevron Quilt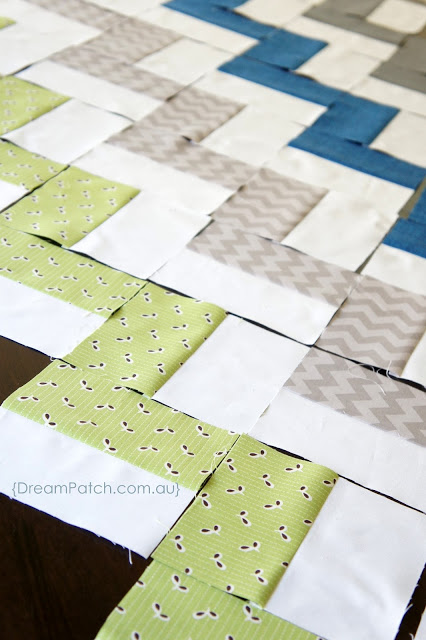 This is a classic quilt with modern colors for a refreshing touch. Create a beautiful quilt to compliment any family members' room.
From DreamPatch.com
Single Irish Chain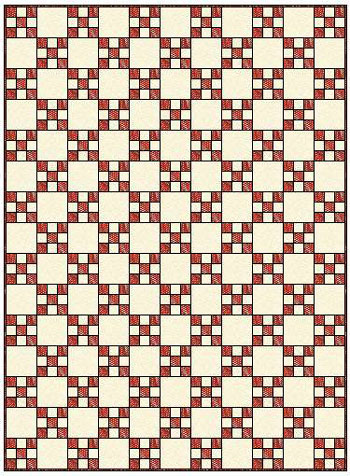 This is a classic quilt pattern. A perfect quilt for a beginner to try. At this site you'll also find a double and triple Irish Chain pattern too!
Located at Generations-Quilt-Patterns.com
Pinwheel Quilt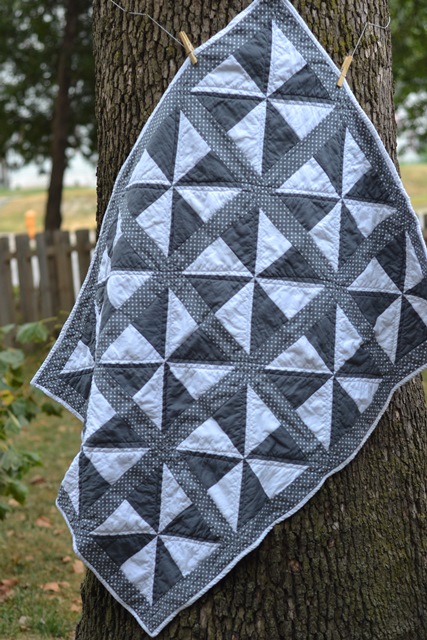 A favorite beginner quilt pattern, the Pinwheel. This is a fun quilt to make for kids and teens too!
Rows of Bricks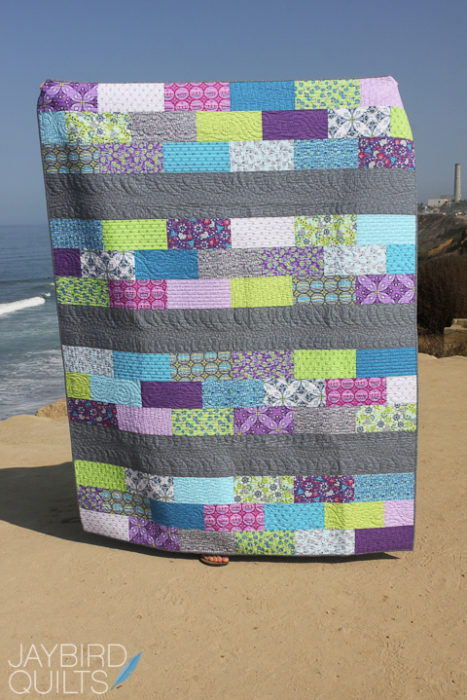 At JayBirdQuilts.com – from Skip The Borders
Four Patch Charm Quilt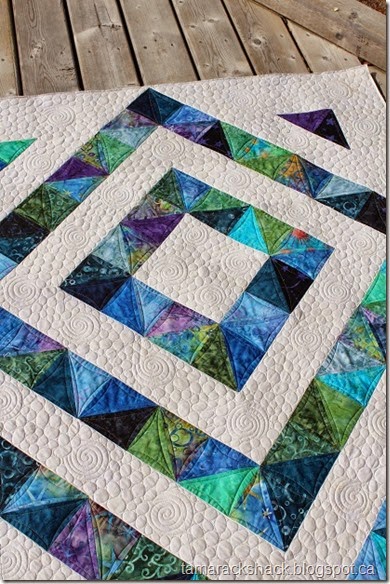 This is a pretty quilt with fun "pops" of bright color. Its a perfect quilt project for beginners too.
From TamarackShack.Blogspot.com
Quilt for a Child's Room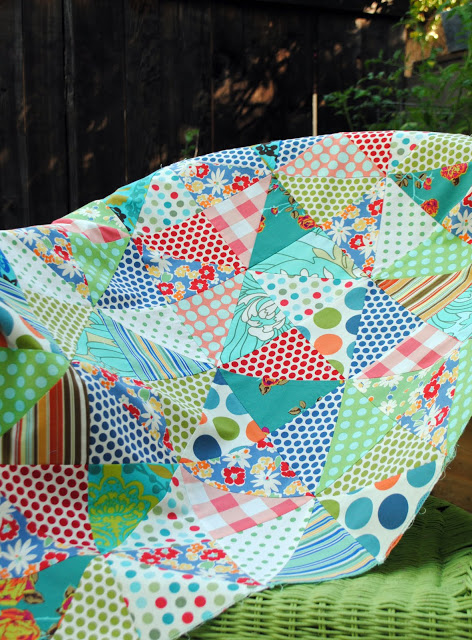 A quilt for a child is a wonderful craft to do. What could be more special than a homemade quilt, made just for them?
Circle of Wedges Quilt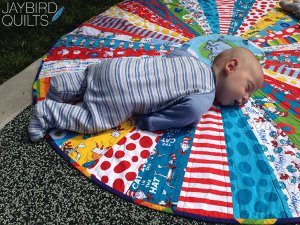 Make a quilt for a baby or toddler to nap or play on. This one is perfect to make in either bright or soft pastel colors for a lovely result.
From Jay Bird Quilts
Crazy Nine Patch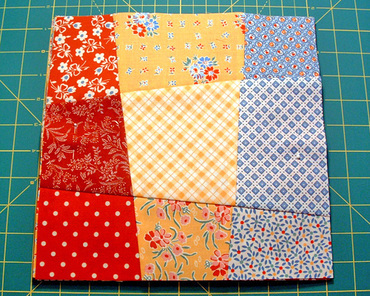 This is a classic quilt style, with 9 patches. A simple quilt that is ideal for a beginning quilter to do.
Pedal to the Metal in Black and White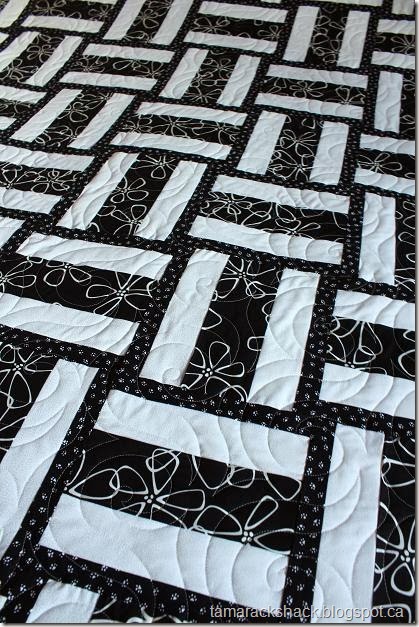 Try making this beginner's quilt using black and white, with fun patterns too. Its a great quilt project to do.
From TamaraShack
Disappearing 9 Patch Quilt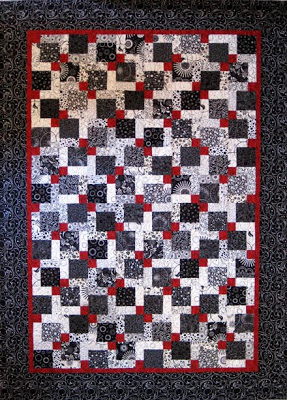 This is a version of the classic 9 patch quilt. If you enjoy quilting you'll want to try this one.
Located at ValentineQuiltworks.Blogspot.com
Two Four Six Quilt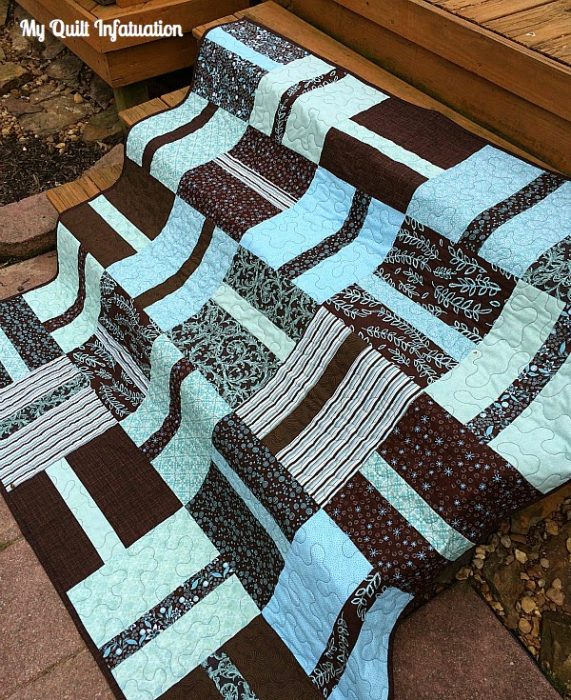 If you are a beginning quilter crafter, take a look at this project. It is a great one to do in a weekend for great results.
From MyQuiltInfatuation.Blogspot.com
Happy Blocks by Adrienne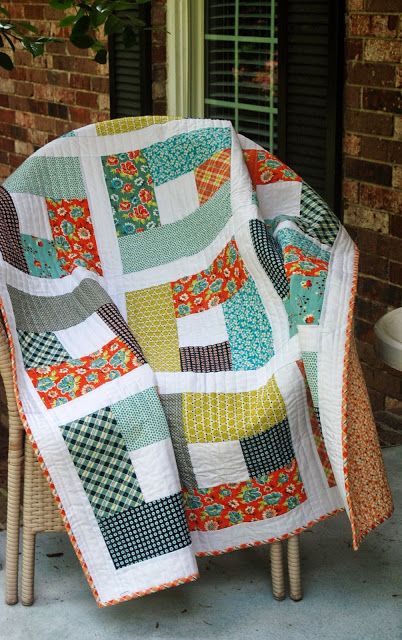 This project – Happy Blocks by Adrienne – is great for beginners. Full of color and a fun project for beginning quilters.
Whimsical Quilt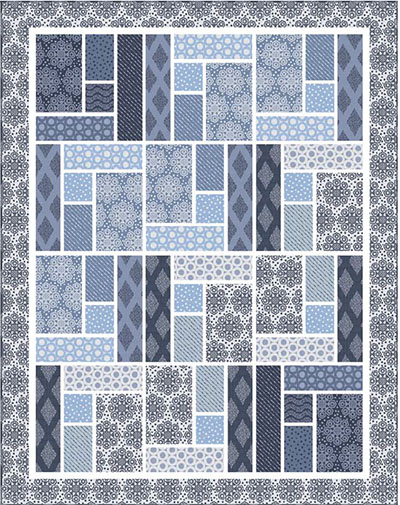 This free beginner's quilt pattern is so pretty and would make a lovey gift. Just imagine giving it to family or friends.
From FabShopHop.com
French Braid Quilt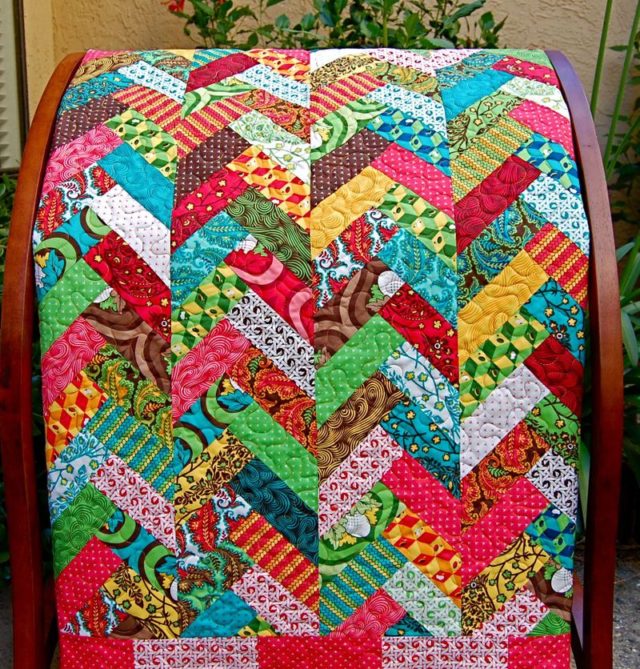 If you're a beginner and want a simple quilt pattern that will deliver beautiful results then try this French Braid quilt. Perfect with vivid colors and patterns.
Located at MichellesWeBlog.Typepad
Carpenter's Star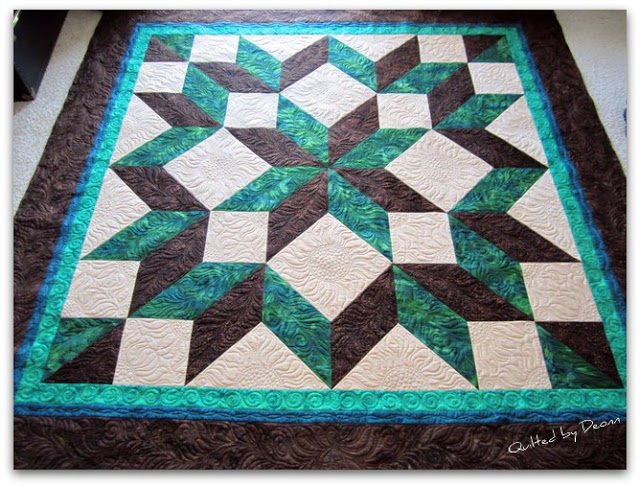 Now this is a very classic quilt pattern and a perfect one for a beginner to do. We recommend you try this one, after you've made a couple of simple quilts and are ready for a bigger challenge as a quilter!
From Quiltscapesqs.com