Why do we make crafts and put together DIY projects? Well, for the love of course, but in some cases for money. Not the love of money, that's bad, but because getting paid to do what you love is considered a very successful life. So, with that in mind, I present 44 craft ideas that range from "dang simple" to "kinda hard," especially if you can't sew. There is something for every crafter; and I believe every one of these ideas can sell at any craft show or even on Etsy. In fact, a few are already proven sellers on Etsy.com (and we linked to those that are) and many of those have sold out so there is room for you to make more of anything. If you have had success at a craft show, please share. This site isn't just about me sharing ideas with readers, but you sharing ideas with me and also my readers.
Let me know if any of these most excellent craft ideas are something you have sold before or if you think you might try to sell online or at a craft bizarre, expo or whatever your hometown calls your craft sale. Can you believe it? 44 craft ideas and not a single mason jar to be found?
Lost Sock Board for the Laundry Room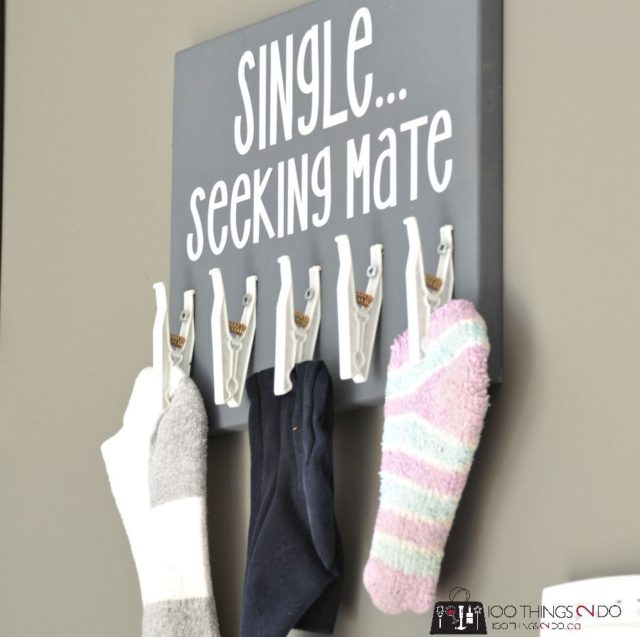 Oh, how clever. This is a good idea for a craft project that will definitely sell on a craft show. Who doesn't have a box of socks with a no matching sock to be found. Now you can see them easily to match the lost sock. And, it will likely give you a chuckle every now and then. Found on 1,000 Things To Do. (This site does have time-out issues, speaking of…)
Time Out Stool Tutorial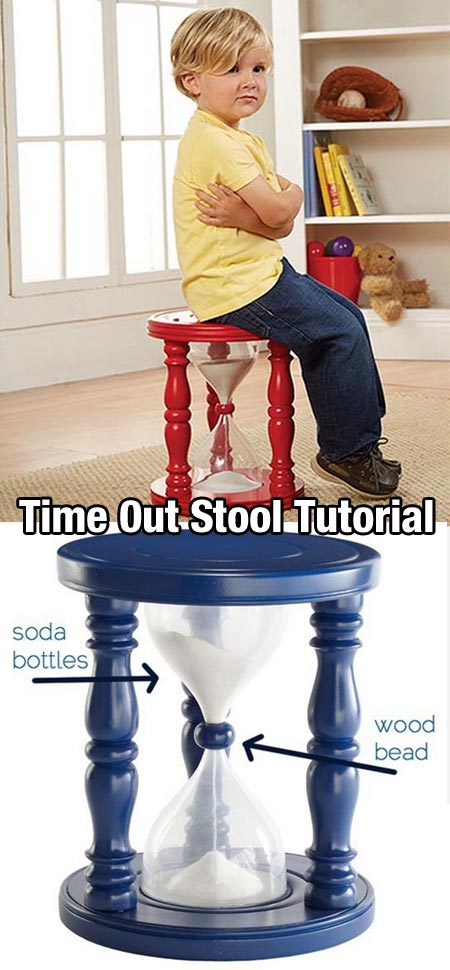 This lovely and playful idea for putting a child in time out seems like a winner to me and a great conversational piece that would be an easy craft project sell and make. Found on Christiney's Crafts.
Dollar store plate charger and chalkboard paint- what a GREAT idea to sell at craft fairs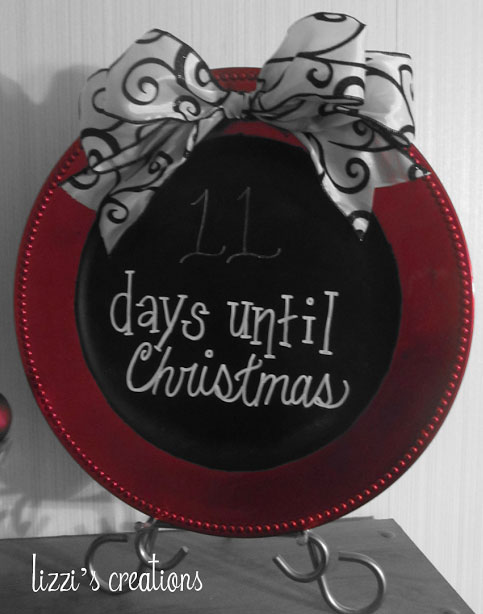 Found on lizziscreations.blogspot.com
Handmade Franciscan Earthenware Cake Stand in Turquoise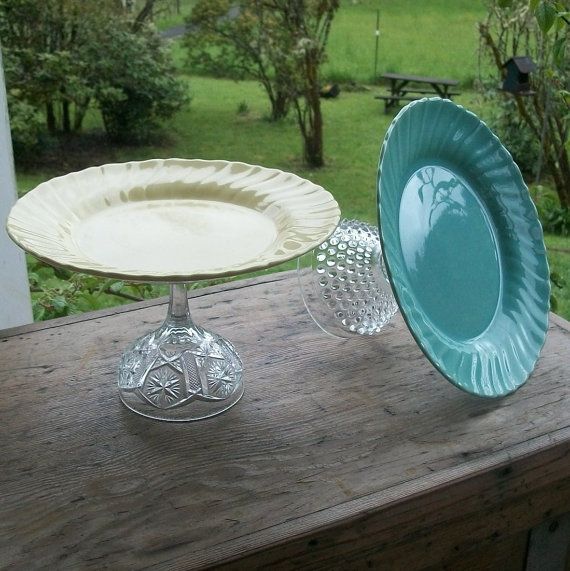 Item has been removed from Etsy.com. Here is a copy.
Lollipop Stand for Sale

Found on meetthedubiens.com
Have a Rock Concert in your Garden
Find some rocks, get some paint and maybe some googly eyes and you have a fun and cheap DIY craft to sell at your next craft show.
Homemade Dog Treats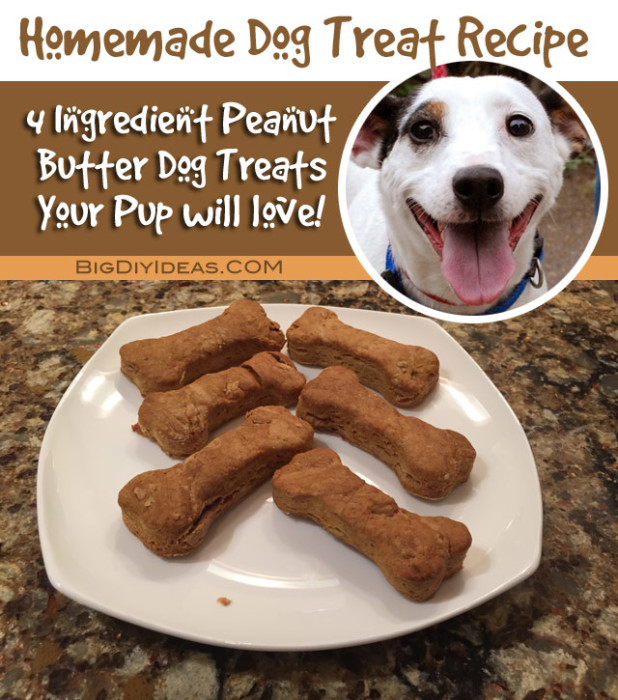 Found here: Homemade Dog Treats
Washi Tape Clocks
Tansforming an ordinary clock with some pieces of washi tape makes this on the the easier crafts to make and sell. Choose from many creative and eclectic washi tape patterns.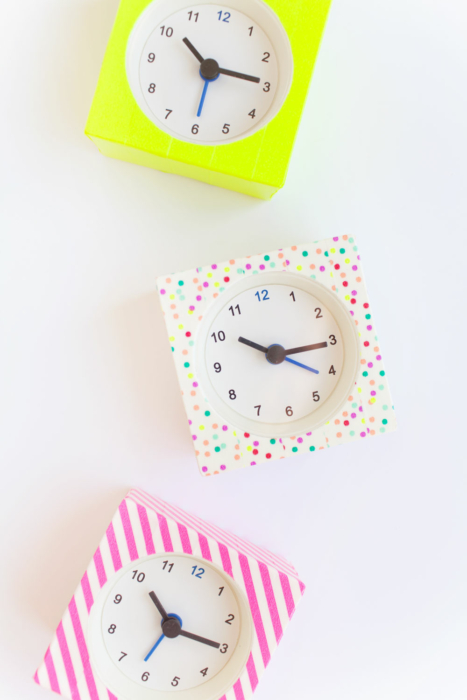 Nail Cross Pendant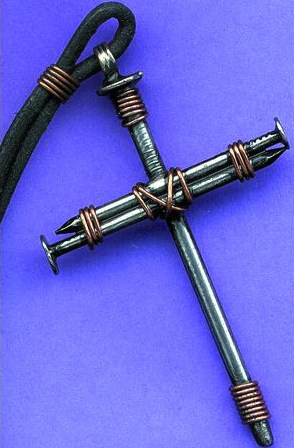 Found on mollydodd.wordpress.com
Dishwasher Magnet, Clean or Dirty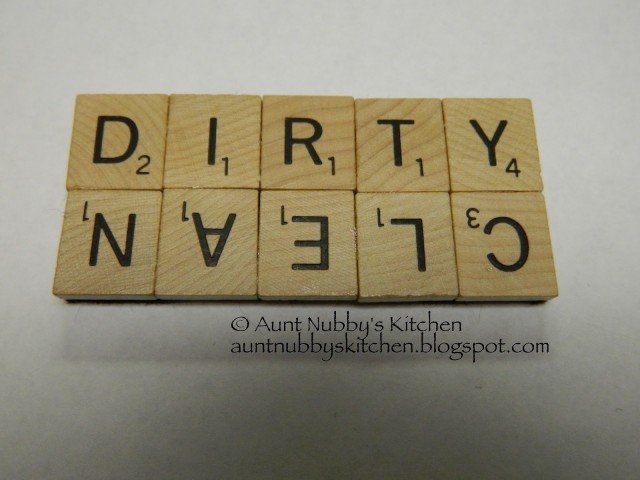 Found on auntnubbyskitchen.blogspot.com
Handmade Display Shelf Makes Hot Wheels Even Hotter!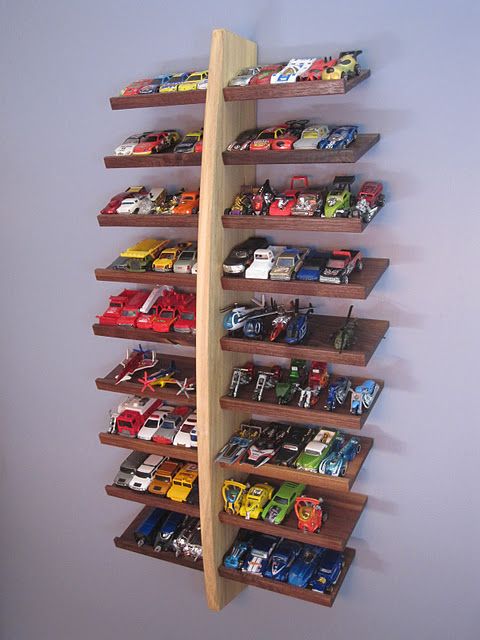 Found onLumberJocks.com
Cute collar & tie for your dog
A great craft project that will sell very well to all those dog owners who love their canines.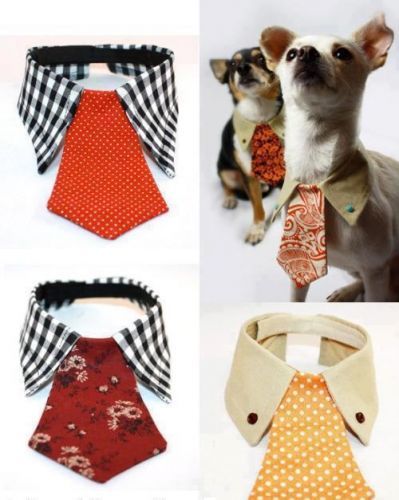 Football Onsie
hobby lobby brown onesie + felt = Football Fun
For the baby whose Dad loves football. Know any Dads like that? I thought so.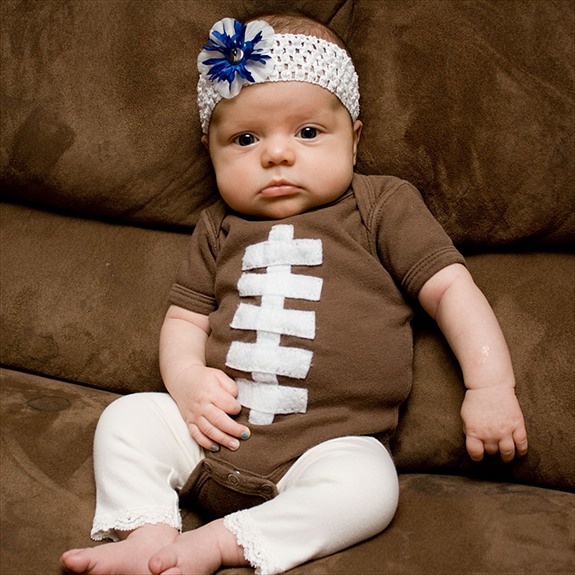 Found on tiffkeetch.blogspot.com
Glass Gem Marble Letter Magnets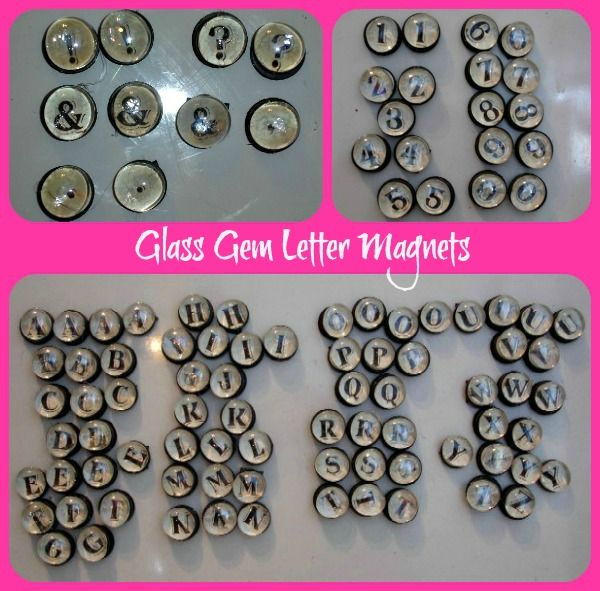 Found on twobigtwolittle.com
Seatbelt Pillows
Make these super cute, super easy Seatbelt Pillows before your summer road trip. No more neck strained car seat sleeping!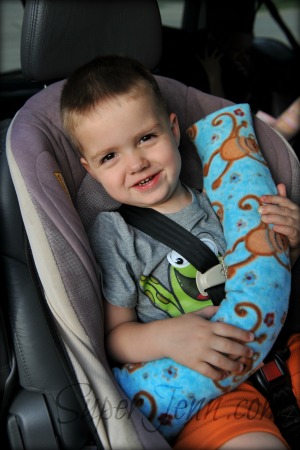 Found on superjenn.com Original post is now here.
Child's Art Apron from Dishtowel!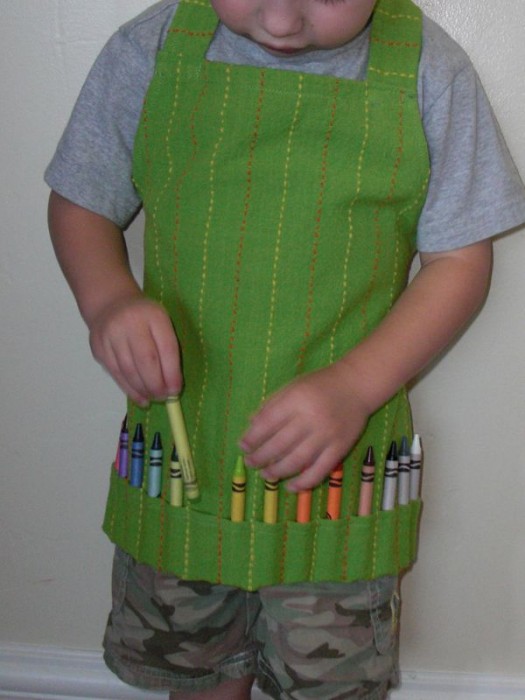 Found on dollarstorecrafts.com
Wine Cork Keychains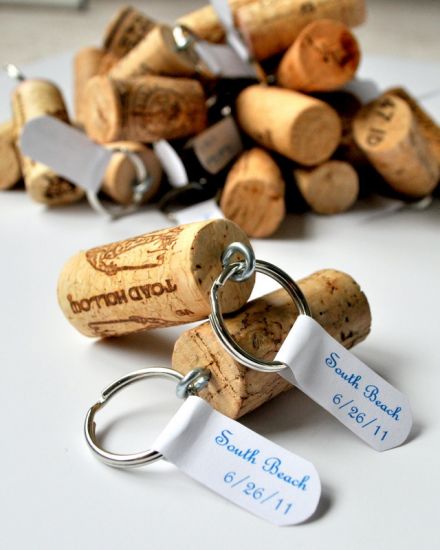 Found on addicted2decorating.com
Snowman Poop Gift for Christmas
Heard you've been naughty so here's the scoop – all you get for Christmas is Snowman Poop.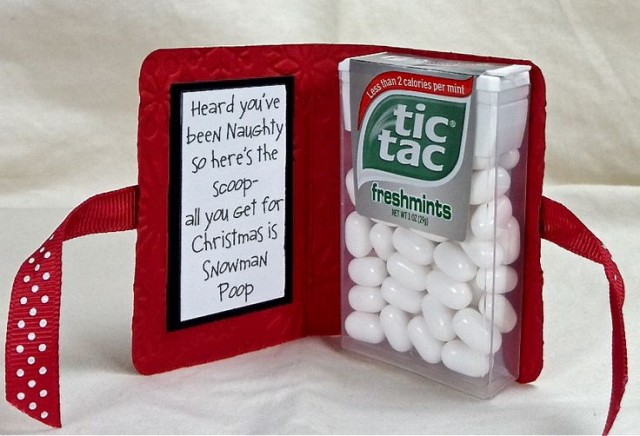 Found on enchantedladybugcreations.blogspot.com
Painted Rocks for Garden Organization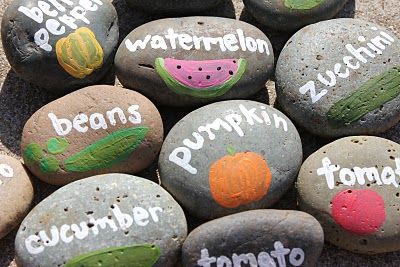 Found on lubirdbaby.com
Recycled Box Notepads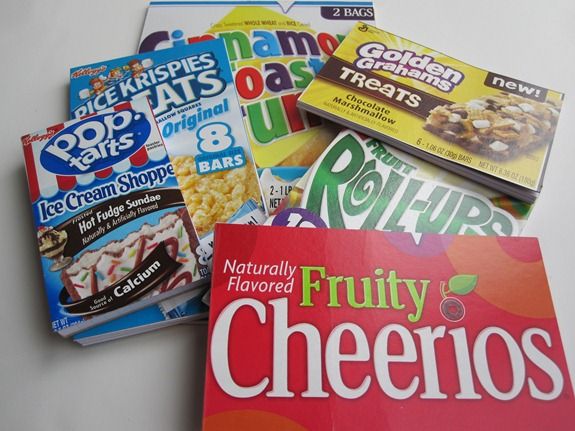 Found on infarrantlycreative.net
No-Sew Market Tote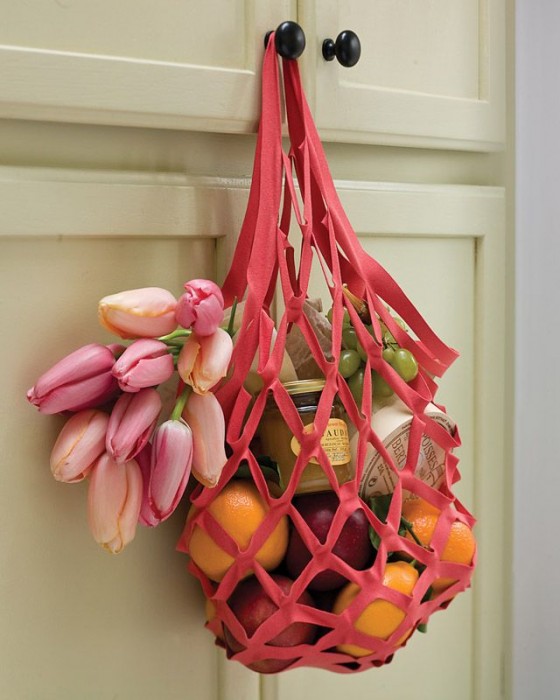 Found on marthastewart.com
Jewelry Pail Organizer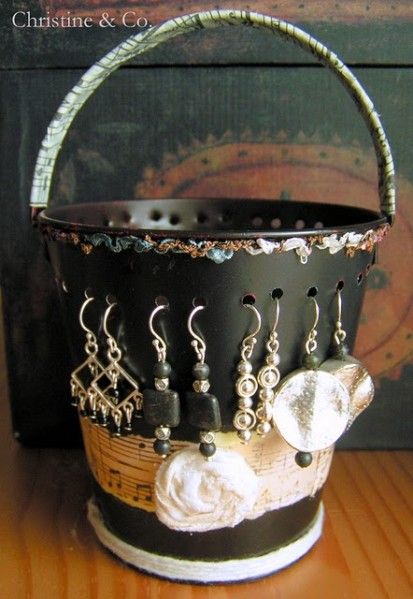 Found on dollarstorecrafts.com
4 ingredient doggie treats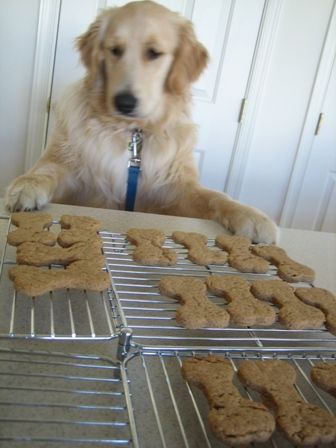 Found on browneyedbaker.com
genius!!! hot pan handle holder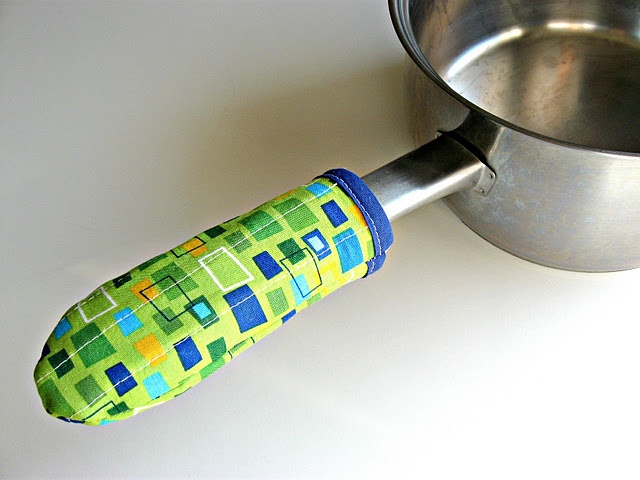 Found on untrendylife.com
How to transfer a photo onto a slab of wood… for a unique diy photo display

This is sourced from The Art of Doing Stuff. Great job, Karen!
Video Tutorial – DIY Wooden Picture
Turn Inexpensive Frames Into Chalkboard Signs
Paint the frames, and then paint the glass with chalkboard paint.
Wine Glasses make Great Candle Lamps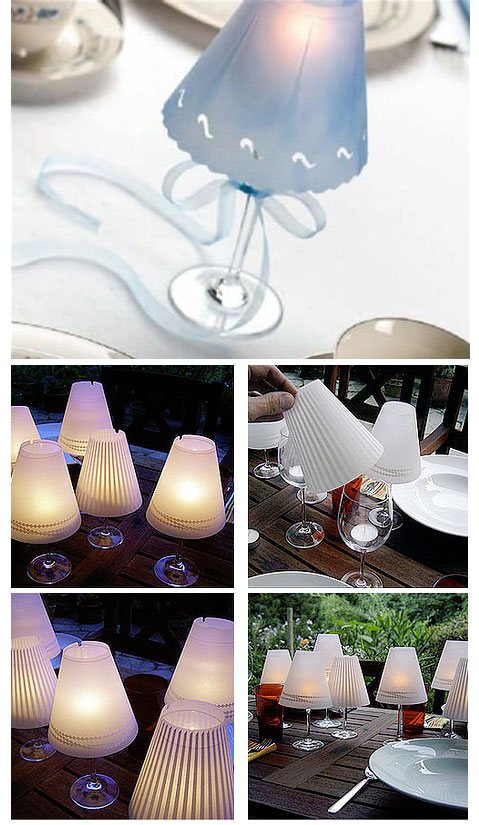 You can do this easy DIY craft using wine glasses by following the directions here. These make great crafts to sell for weddings and romantic evenings.
Upcycling Old Knife Holder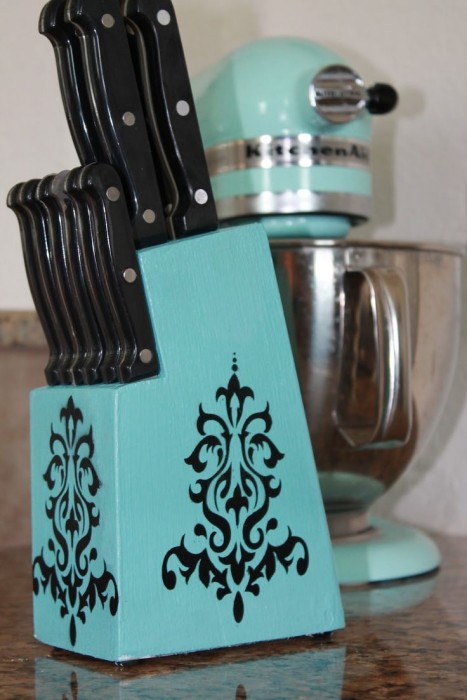 Sand, Paint, and Decorate: You see knife blocks ALL THE TIME at goodwill.
Found on austinstaynplay.blogspot.com
Roadway Crochet Throw for a Children's Toy
Crafts for children are usually easy to sell. Moms and Grandmothers love to buy for their children.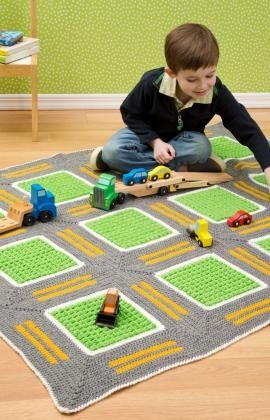 Found on ravelry.com
Blue Snowflake Cupcake Christmas Ornaments
Christmas ornaments that are unique make great sale items at craft shows.

Found on etsy.com
DIY Cookie Basket Made From A Paper Plate
Easy way to package bake goods at craft sales.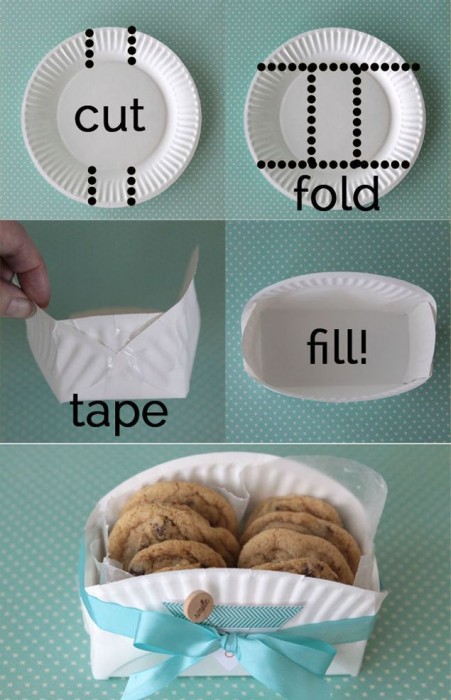 Found on onegoodthingbyjillee.com
Growth Charts… Maybe measure him on his birthday every year?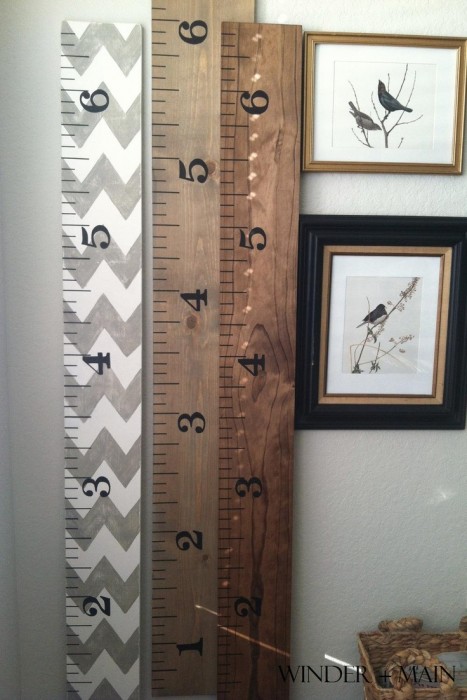 Found on etsy.com
Chalkboard wine bottles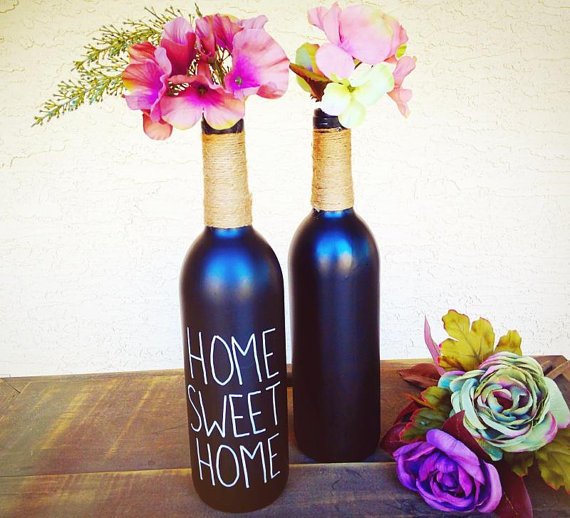 Found on Etsy
Jelly Bean Bracelets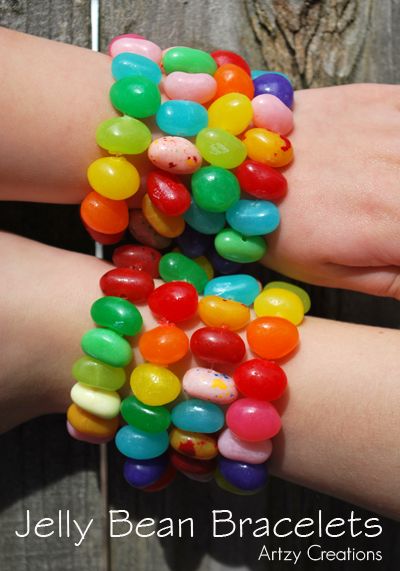 Found on artzycreations.com

DIY How to Transfer an Image to a Rock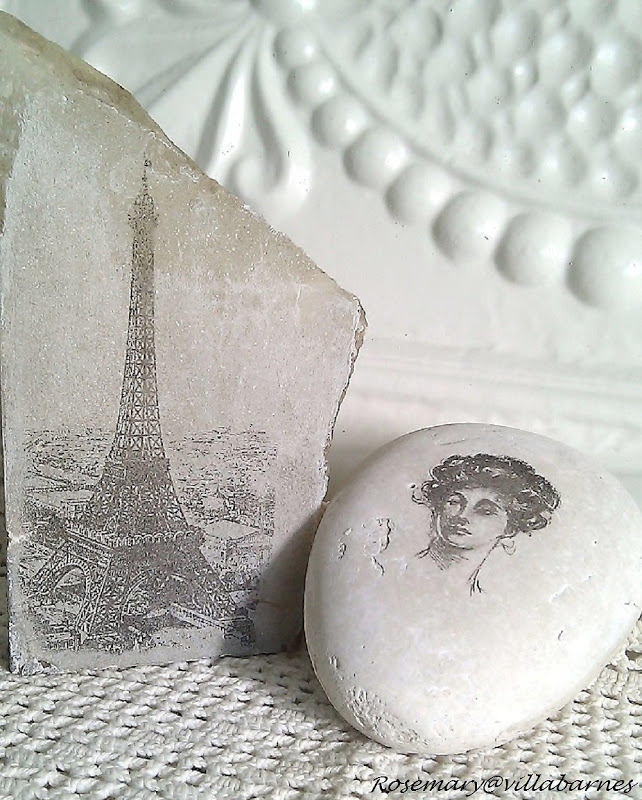 Found on VillaBarnes.com
Coat Rack. This would be so easy to make and sell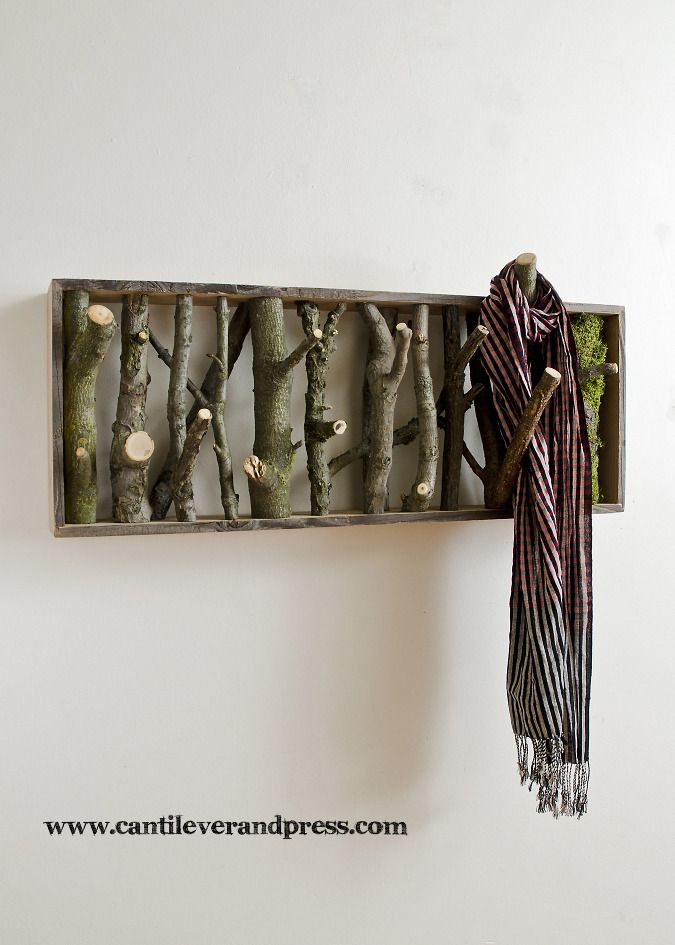 Found on cargocollective.com
Washi Tape Wooden Bracelets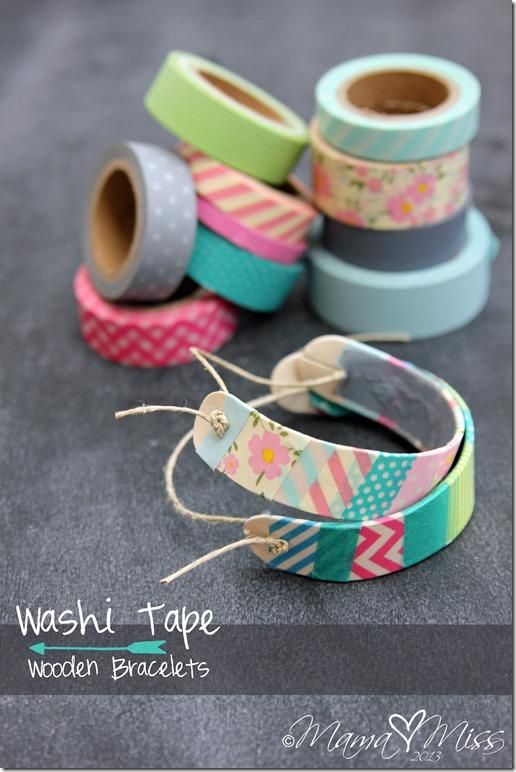 Found on mamamiss.com
Candles in Tea Cups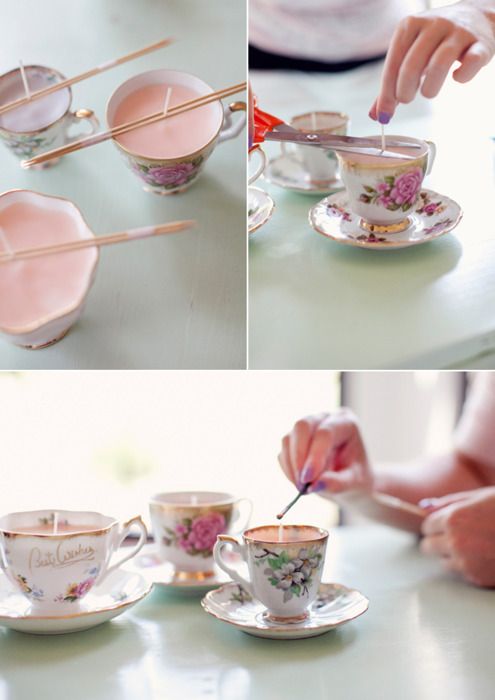 Found on heygorg.com
Do It Yourself: Etched Glass Water Bottle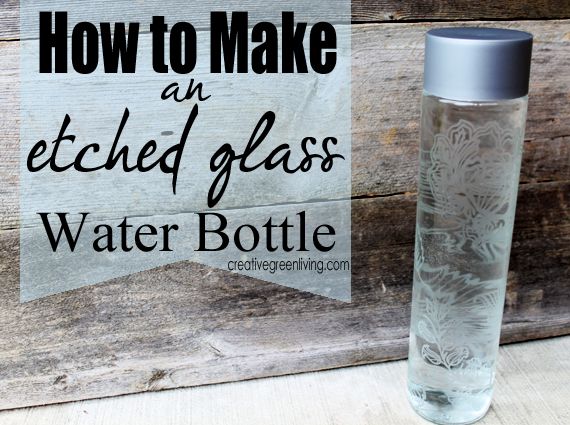 Found on creativegreenliving.com
Pallet Sign Hand Painted Chevron Pattern Chevron Sign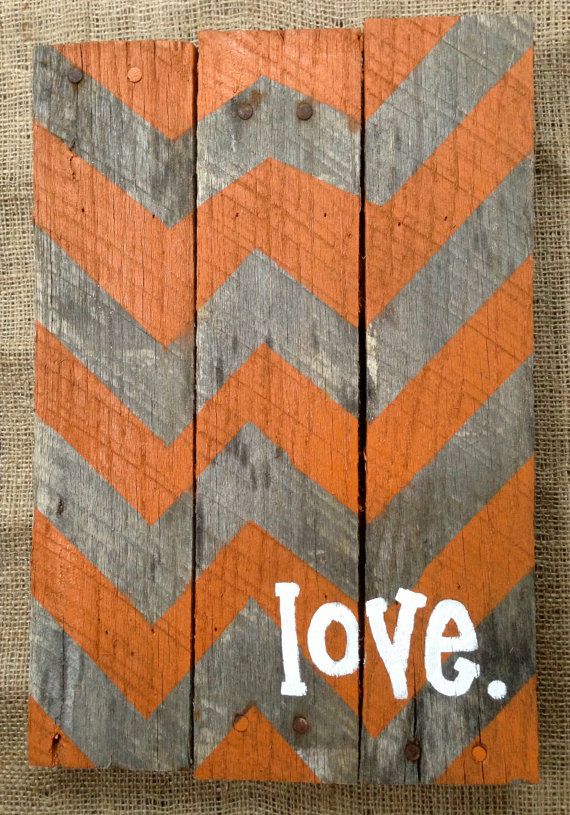 Found on etsy.com
Denim Side Pouch or Pocket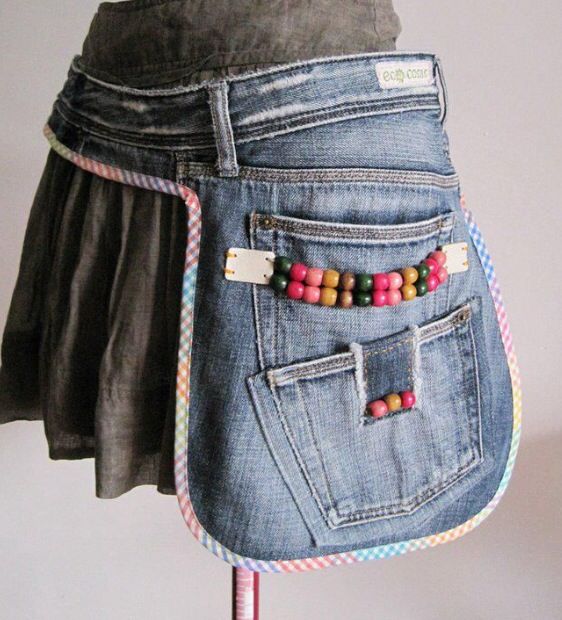 Pinned by Nastja Rozman
Glass Refrigerator Magnets
Refrigerator magnets are an inexpensive item that you can sell in bulk online at at craft shows. Glass magnets look nice, are easy to make and sell at craft sales.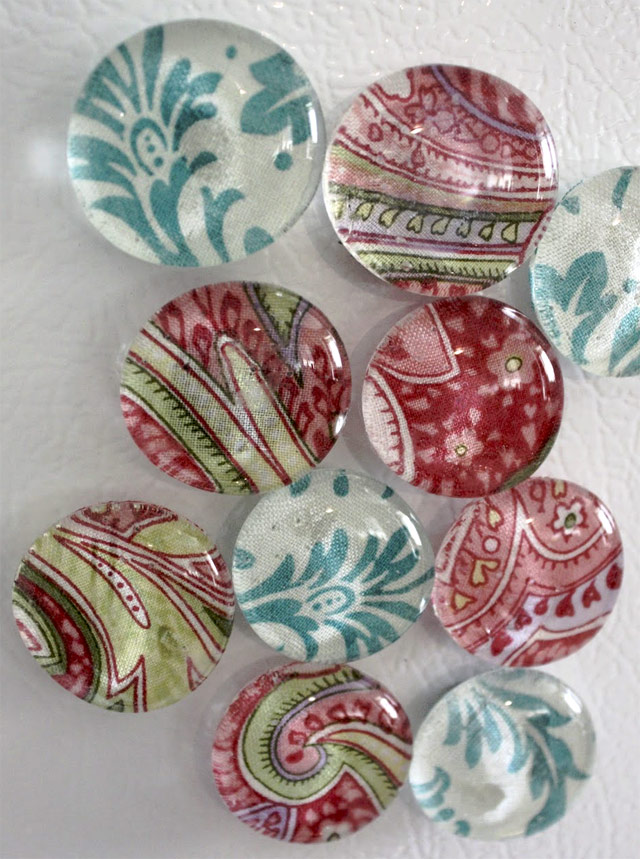 Found on marthataylorphillips.blogspot.com
Seashells On A Craft Wood Letter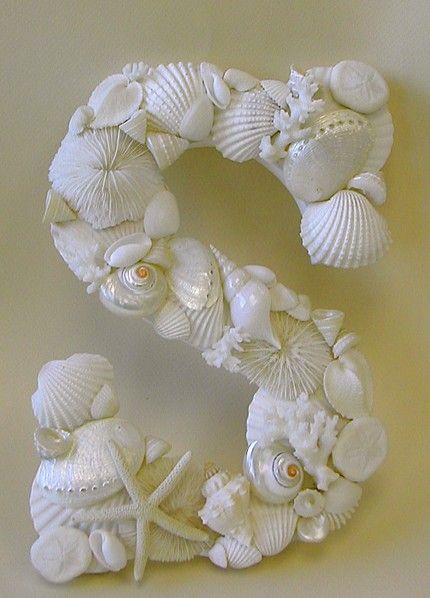 I can't find the site that made this, but this looks to be the earliest source I could find for credit (July, 2011). If you know who did this, let me know and I'll update this listing. Great idea for a beach home.
DIY Crafty Coffee Cozy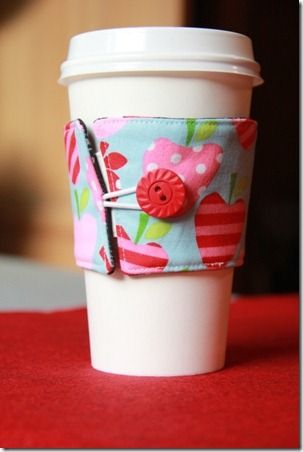 Found on craftystaci.com
DIY seed bombs
Found on Project Wedding
Do you have any craft ideas that sold really well for you?