Hello, DIYers!
While, yes, we can all agree that none of us love a LEGO in the foot, we CAN agree that we all love LEGOs, right?! Boys, girls, kids, and adults alike can all take pleasure in the endless opportunities that come with these small building blocks! They can be messy, but they are also the perfect way to bond together as you work on a project together as a family. The best part is that once you're finished, you can take it all apart and create something entirely new again tomorrow!
This list helps you decorate, accessories, organize, and offers you places to play with your LEGOs! Use old LEGOs for functional upcycling projects or to complete the perfect outfit! No matter what you choose to do, we are confident that you and your family will have a blast creating together!
Happy building!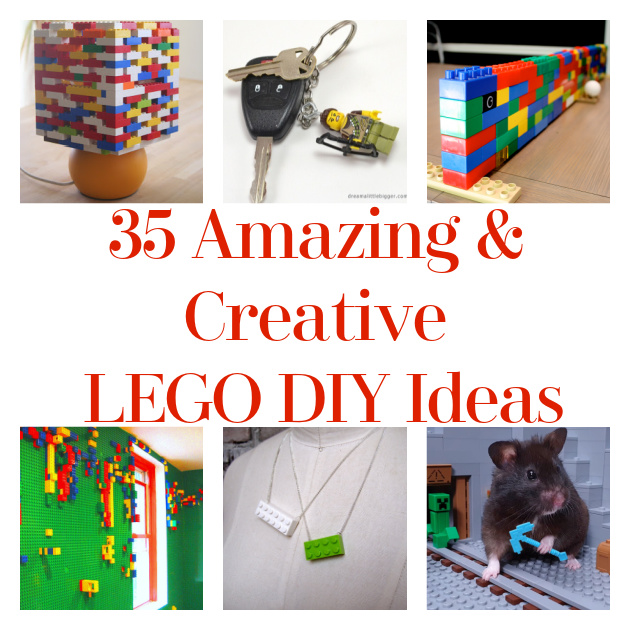 LEGO Flash Drive
Dress up a flash drive with LEGOs!
Found Instructables
LEGO Candy Dispenser
Need a snack break while building? Why not make this handy candy dispenser?!
Found FrugalFun4Boys
LEGO Storage
This is a great hack to help you store your LEGOs and play!
Found Kids Activity Blog
LEGO Spaceships
Zoom into space with these awesome spaceships! Hours of fun to be had!
Found Kids Activity Blog
LEGO Earrings
Show off your love for LEGOs with these super cute earrings! They're easy to make and fun to wear!
Found ReuseFGrowEnjoy
LEGO Desk Organizer
Organize colored pencils, crayons, markers, and more!
Found Kids Activity Blog
LEGO Stamp Art
This is such an easy and simple idea, but it looks so cool!
Found Filthy Wizardry
LEGO Figure Push Pins
Spray paint them or keep them as is! Whichever you'd like!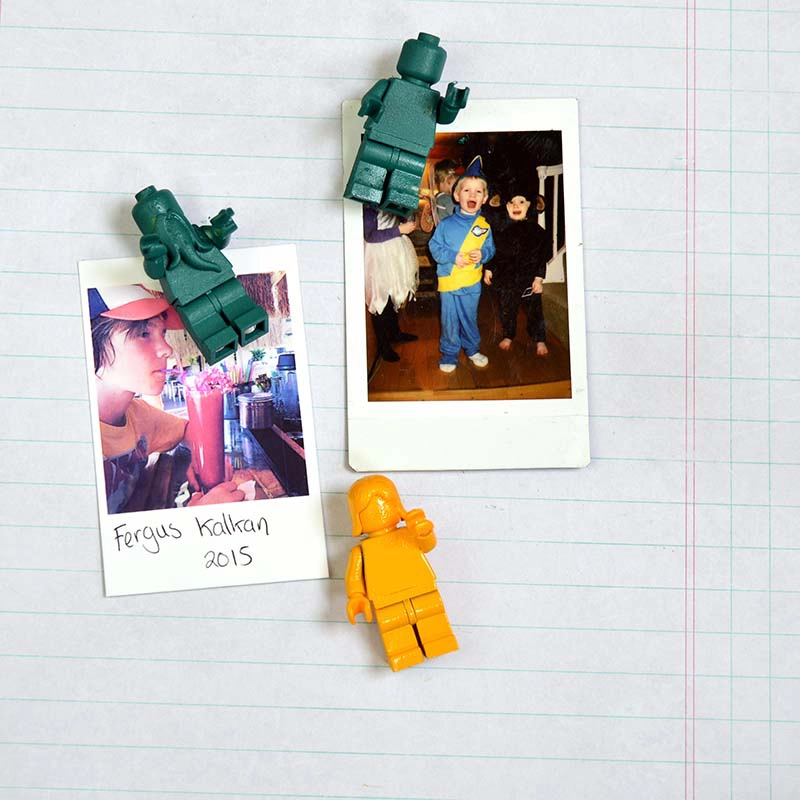 Found Pillarbox Blue
LEGO Key Station
Keep track of your keys with this awesome LEGO key station!
Found YouTube
LEGO Rings
How fun are these?! Boys and girls can both enjoy making these super cute and fully customizable LEGO rings! Make them for re-usable fun or to give as a creative gift!
Found Chezbeeperbebe
LEGO Pocket Case
Enjoy your LEGO fun on the go!
Found Kids Activity Blog
LEGO Notebook Cover
Cover all of your notebooks with fun! This is a simple DIY with video instructions!

Found YouTube
LEGO Belt Buckle
Add something a little extra to your little one's wardrobe with this awesome and easy to make DIY LEGO belt buckle!
Found Delia Creates
LEGO Figure Keychains
Do you have a LEGO figurine in particular that speaks to your soul? Take it with you everywhere!
Found Dream A Little Bigger
LEGO Wall
The LEGO Wall is the dream! You can get instructions to make your own here!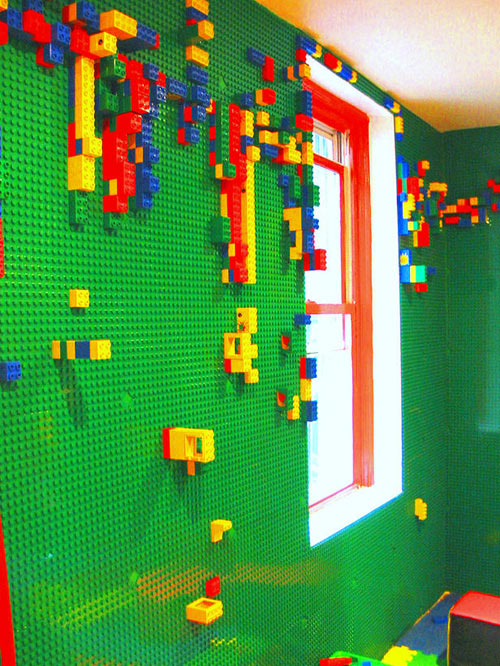 Found Design Milk
LEGO Counters
This is a SERIOUS undertaking! But it certainly makes a statement!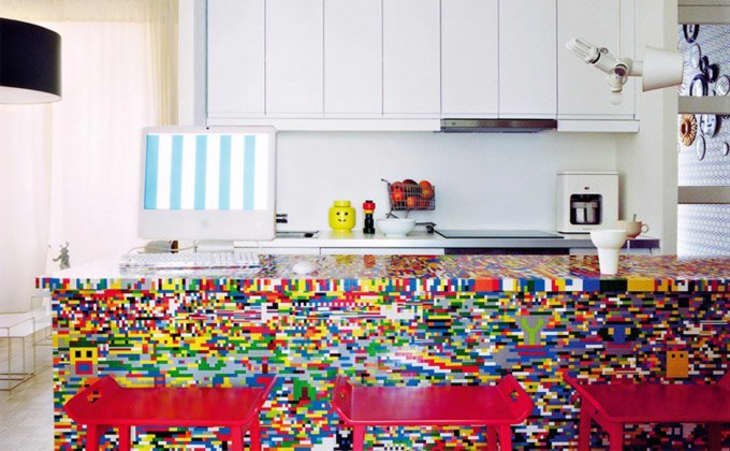 Found The Kitchn
LEGO Friendship Bracelets
Friends who build together stay together!
Found Kids Activity Blog
Pet Playhouse
If you have watched LEGO videos on YouTube, you've PROBABLY seen how people make fun mazes, houses, and more for their tiny pets! Why not give it a try! It's fun for you and great exercise for your rodent!
Found YouTube
LEGO Clock
This is perfect clock for a LEGO themed bedroom or play room!
Found Artsy Fartsy Mama
LEGO Tissue Box
How cute is this?! Perfect for the play room or a LEGO themed bedroom!
Found Dream A Little Bigger
LEGO Picture Friends
Use LEGOs to make a picture frame! This is a fantastic gift!
Found Laly Mom
LEGO Figure Storage
This is a cute way to decorate and store with your favorite LEGO characters. Plus there is extra incentive to put them away!
Found Clean and Scentsible
LEGO Tape Dispenser
This is another great item to add to your workspace! Make sure you pair it with the pencil organizer!
Found Instructables
LEGO White Board
You can make this super cute LEGO white board yourself by using multi-colored blocks to line a cheap, basic white board! Fasten magnets to the back of a couple of blocks to hold any loose paper!
Found Pinterest
LEGO Lamp
This is a great Ikea hack! Give it a try!
Found Impatiently Crafty
Duplo LEGO Ping Pong Net
Use the larger, Duplo brand, to make barrier to turn your regular dining room table into a ping pong table. BRILLIANT!
Found Mod Frugal
LEGO Necklace
This goes perfectly with either of the LEGO earring DIYs!
Found Instructables
LEGO Toothbrush Holder
Need a basic container for around the house? LEGOs can probably handle it!
Found Pinterest
LEGO Head Storage Jars
These are SO CUTE! They would be perfect to make and stash with LEGOs for a LEGO-themed birthday party! Just use old baby food jars and paint!
Found Pinterest
LEGO Spice Rack
Okay… this one is isn't made with LEGOs. But it's still neat!
Found Instructables
LEGO Table
LEGO tables can be played with for hours and offer so many opportunities for creativity! Plus they are so simple to make!
Found Creative Healthy Family
LEGO Stud Earrings
Here is another awesome LEGO Earring idea!
Found Coupons Are Great
LEGO Letters Learning Templates
Help your little one learn their letters by printing out these free templates and decorating with LEGOs!
Found Katherine Roseman
LEGO Soap
Want something fun for the kids bathroom? Why not try this LEGO soap?!
Found Kids Activity Blog
LEGO Lamp Shade
This is another twist on the LEGO lamp! Instead of the base, this one uses the LEGOs as the shade!
Found kiflieslevendula
You May Also Enjoy…
30 Creative Upcycle Ideas for Old Keys
31 Phenomenal Concrete DIY Projects
33 Fantastic Robot Crafts for Kids
30 Dreamy DIY Night Lights for Kid's Bedrooms