Deprecated
: The PSR-0 `Requests_...` class names in the Requests library are deprecated. Switch to the PSR-4 `WpOrg\Requests\...` class names at your earliest convenience. in
/var/www/wp-includes/class-requests.php
on line
24
Hello, DIYers!
Most people have at least a small collection of keys taking up space in a bucket or the bottom of the junk drawer. But what do they even go to?! If it is time to give up on storing them, there are a lot of really great DIY projects that you can do to upcycle the keys instead of just tossing them in the trash! You might create something useful around the house, decorate for a holiday, or create a fun afternoon project for the family! Either way, you can't go wrong!
Happy crafting!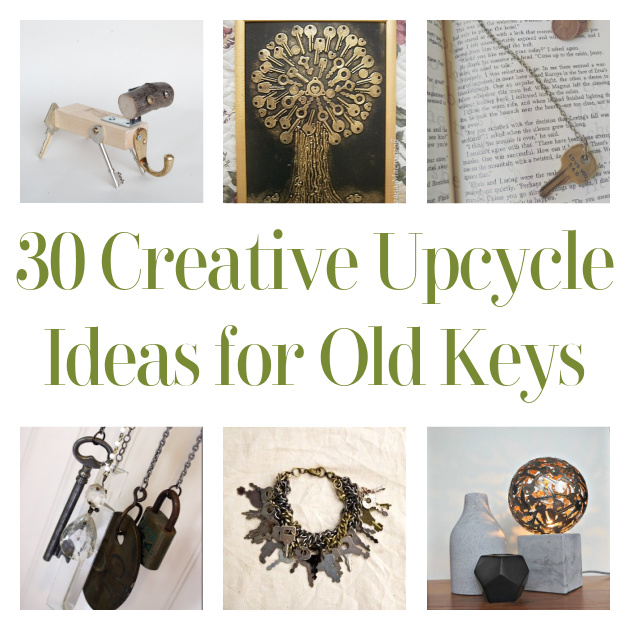 ...
Create Key Creatures
The creativity is endless in creating these fantastic key creatures with your family!
Found Vicky Meyers Creations
Key Buttons
You can use buttons to dress up keys on your clothes for a charming and interesting statement piece!
Found Pinterest
Key Rack
You can bend old keys into making your own key rack or hook for small items!
Found The Idea King
Antique Key Windchime
Use a set of old, antique keys to make this beautiful and easy windchime!
Found Domestically Blissful
Multimedia Tree Art
This is a super fun project that uses different sizes and shapes of keys to make a tree! Give it a try! e
Found StranaMasterov
Sculpting Old Keys
There's so much that you can do with sculpting old, metal materials! Keys make for an interesting and charming art piece, no matter what you choose to sculpt. And you can even add a lighting feature!
Found Upcycle That
Valentines Day Art
This is a great gift for Valentines Day! Use keys to represent where you were living when you met your partner and living together now!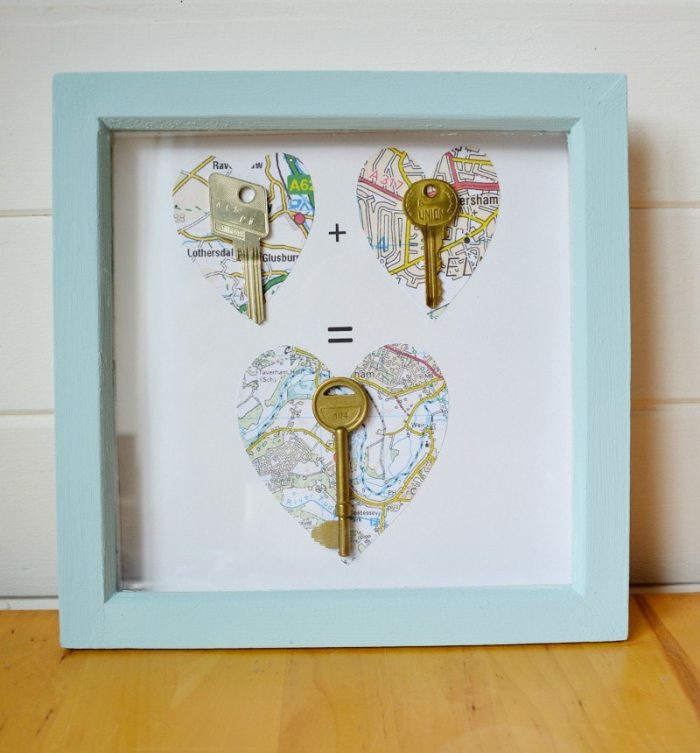 Found Vicky Myers Creations
Garden Markers
You can even dress up old keys to use as garden markers! What other crafts will you do in your garden?!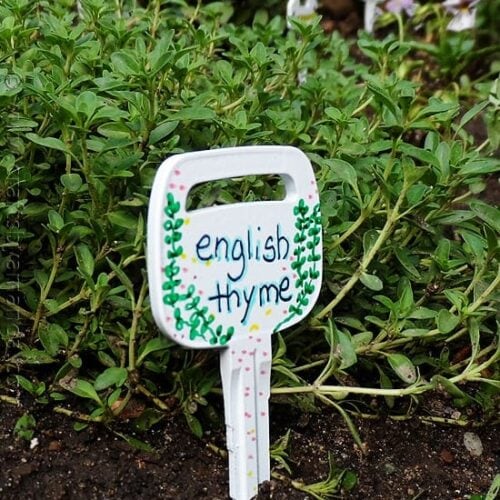 Found Crafts By Amanda
Decorative Vase
Use an old, lovely bottle, a key, and a custom label to make a unique vase!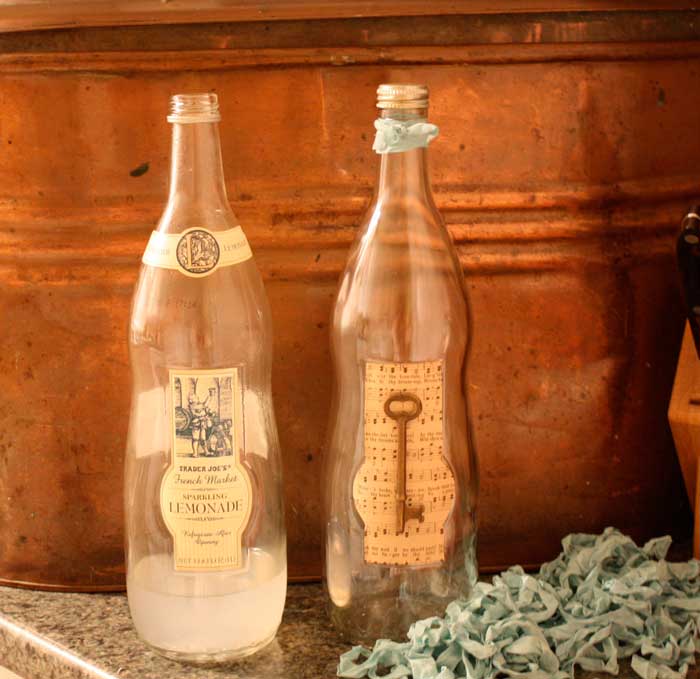 Found Rustic Crafts
Bookmark
Small keys on a chain can also make an incredibly charming bookmark DIY project!
Found Homely Smart
Skeleton Key Drawer Pulls
Long skeleton keys make for fantastic drawer pulls!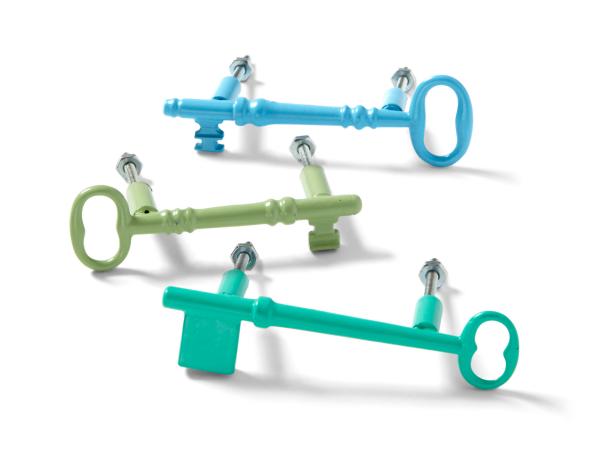 Found HGTV
Painted Key Windchime
Give your little one's an afternoon of fun by painting keys and hanging them to make a fabulous windchime!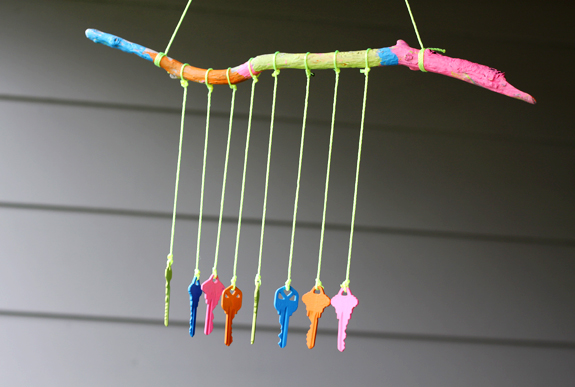 Found Inner Child Fun
Stamped Message
What fits more perfectly as a keychain than a key ring?! But you can add a special message by stamping the metal!
Found YouTube
Santa's Key
This is such an adorable idea for a fun Christmas decoration! why not make one this holiday season?!
Found Eyeballs By Day Crafts By Night
Skeleton Key Art
You can re-create this beautiful art piece if you have skeleton keys laying around!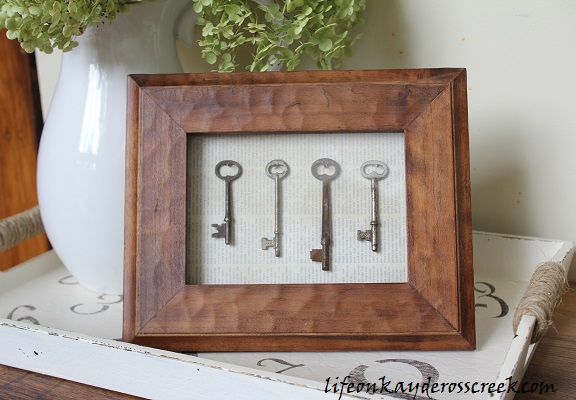 Found Life on Kaydeross Creek
Key Coaster
It's easy to turn most anything into a coaster… so why not keys?!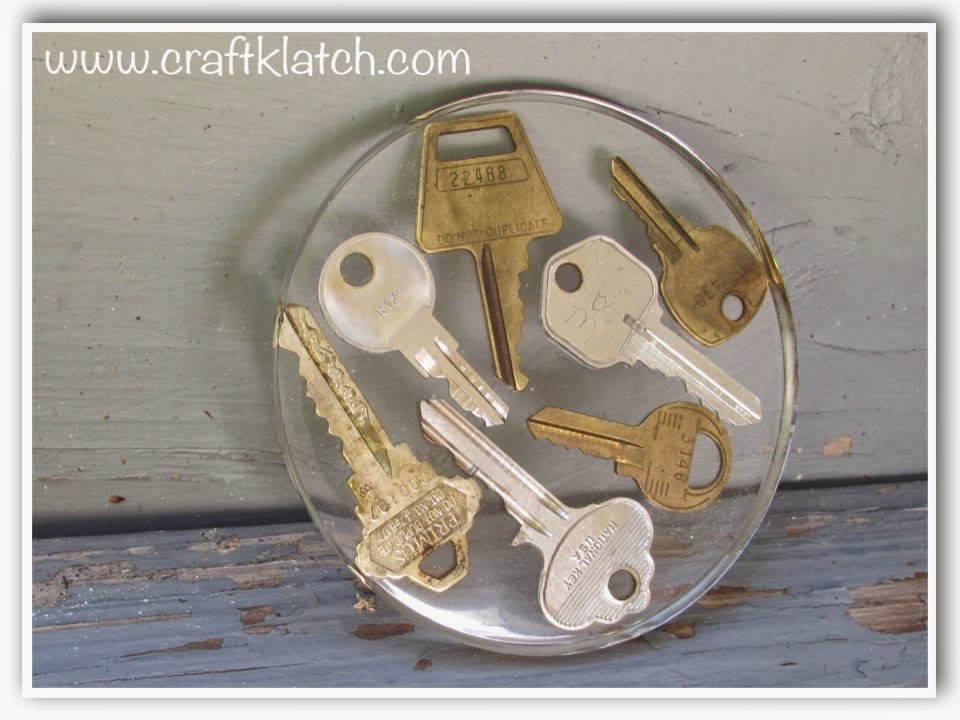 Found Craft Klatch
Folding Knife Key
Whether you want your folding knife to blend in, or just want to make sure you have one handy on your key ring, this DIY is awesome!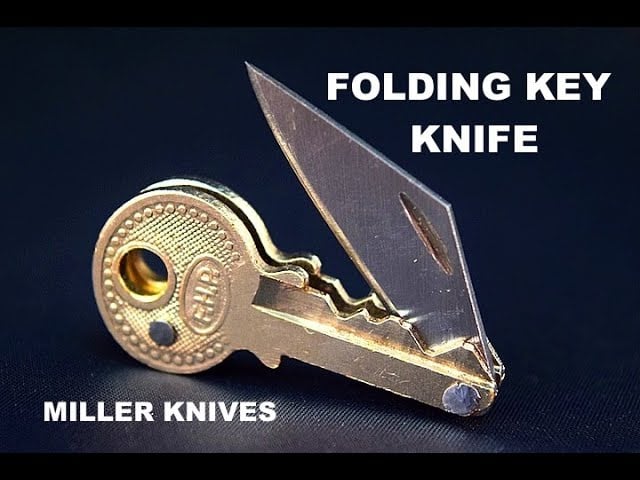 Found The Awesomer
Key Clock
Clocks are a fun and easy project to DIY! You can even use your recycled keys as a fun feature!
Found Cozy DIY
Decorating Pumpkins
Use keys when decorating your pumpkins this fall! Doesn't it look great?!
Found Midwest Living
Diary Key Bracelet
Diary keys are small and dainty enough to make this charm bracelet comfortable and fun to rear! Just secure the keys onto a metal chain and you're all set to go! This is a great craft for anyone who likes to make their own jewelry!
Found Pinterest
Charm Necklaces
You can give your old keys new life by charming them up and using them as a necklace! This is a great craft for teens!
Found Colorful Threads
Bottle Opener
Use an old key to make a charming bottle opener!
Found Youtube
Memory Christmas Ornament
If you have the keys to an old address, you can print out the address and create a fun Christmas ornament to remember it with your family!
Found In My Own Style
Mason Jar Vase
Dress up a mason jar to look lovely as a vase. Perfect for the Summer picnic table!
Found Making Home Base
Snowflakes
Recycled keys also make for fantastic snowflakes!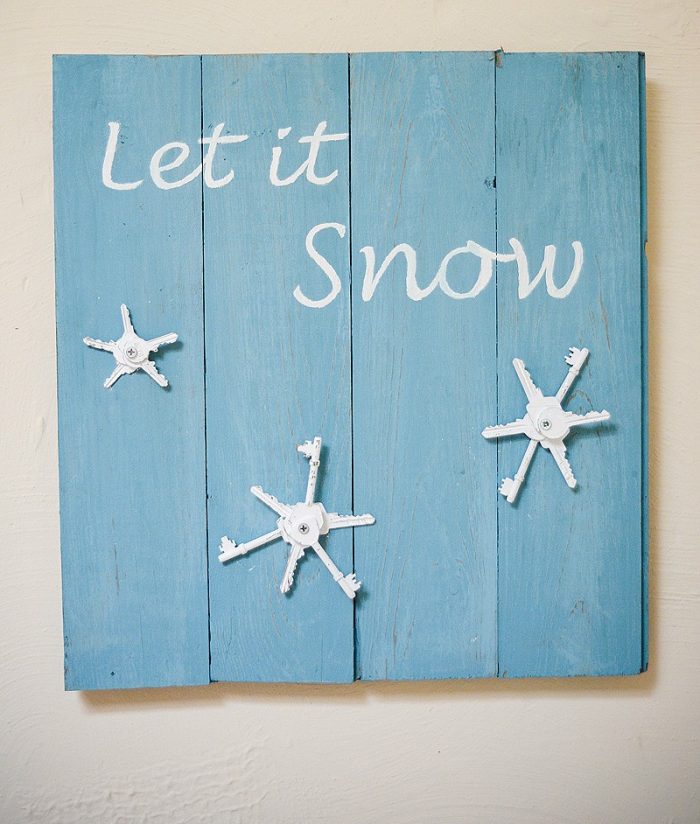 Found Vicky Myers Creations
Junk Windchime
There's nothing that says that junk can't be glamourous! Use old keys, small locks, and other miscellaneous objects to create an interesting windchime!
Found Rebecca Sower
Zipper Pull
Broken Zipper? Not a problem! Replace the pull tab with a small key!
Found YouTube
Velvet Ribbon Bookmark
If you'd like to make a more romantic DIY bookmark, why not try this one? A fancy skeleton key and velvet ribbon in a dark color make it the perfect gift for a booklover!
Found Homely Smart
Key Bracelets
It's simple to make a bracelet with a key charm! Why not give it a try?!
Found Pinterest
Butterfly Key
Your little one's will have a blast creating this awesome butterfly art using keys to create the wings!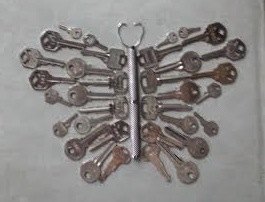 Found Home Talk