Hello, DIYers!
One of the most popular New Years Resolutions this year is to read more books! Whether this is your new goal or you are already an avid reader, you can accessories this hobby with any of these seriously cute and fun DIY bookmarks! Any of these would make for a thoughtful gift or afternoon crafting project. So cozy up with a fantastic DIY project and follow it up with your favorite new book! It's all about self care in 2021!
Happy reading and happy crafting!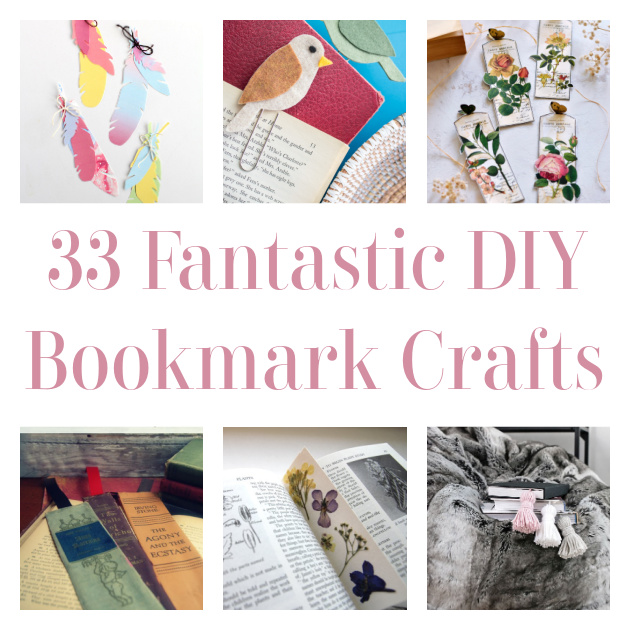 ...
Book List Bookmark
Did you make a goal to read more books this year? Keep track with this fabulous and cute book list bookmark!
Found Teal Notes
Pottery Barn Tassel Bookmarks
This is no ordinary tassel bookmark, it makes a lovely addition to your literary accessories!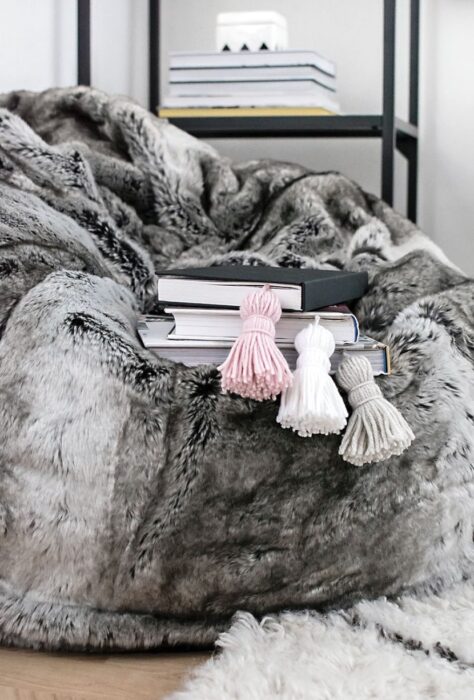 Found Pottery Barn
Creative Leather Bookmark
There are so many ways to customize and dress up a leather bookmark, give it a try!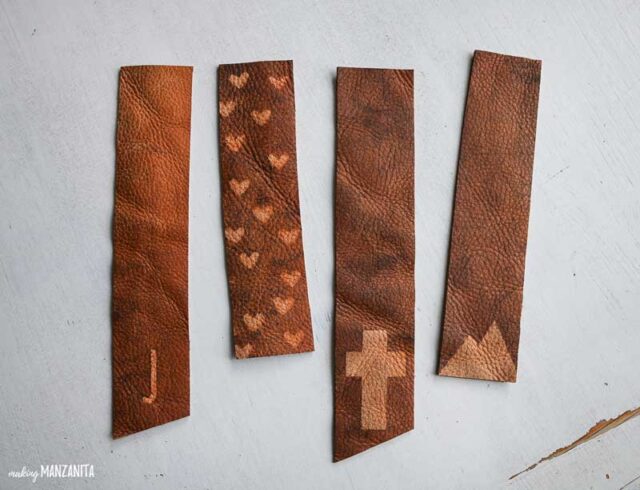 Found Making Manzanita
Pressed Flower Bookmark
If you love flowers, consider upcycling a special bouquet in a bookmark that you can love forever!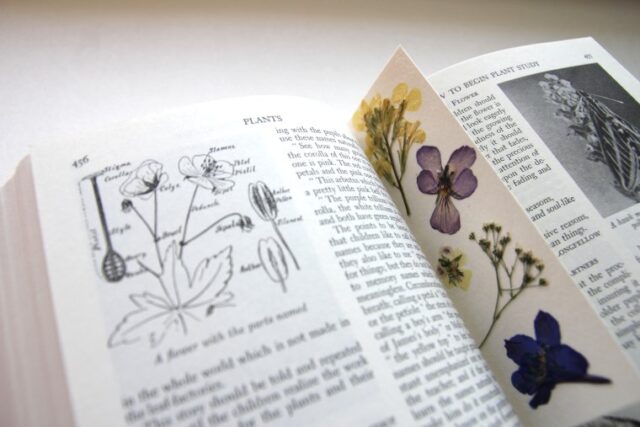 Found Aberle Home
Harry Potter House Bookmarks
We all know that Harry Potter is one of the true classics! Which house will the sorting hat put you in?!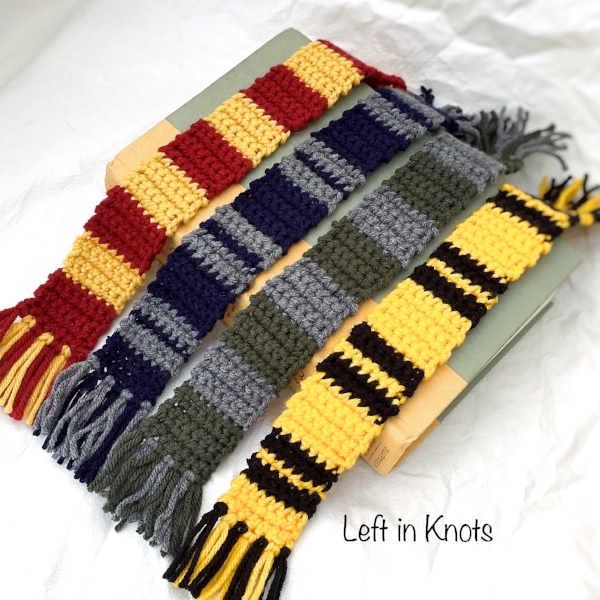 Found Left in Knots
Vintage Book Spine
You can upcycle a vintage book and bring it with you on all of your future conquests!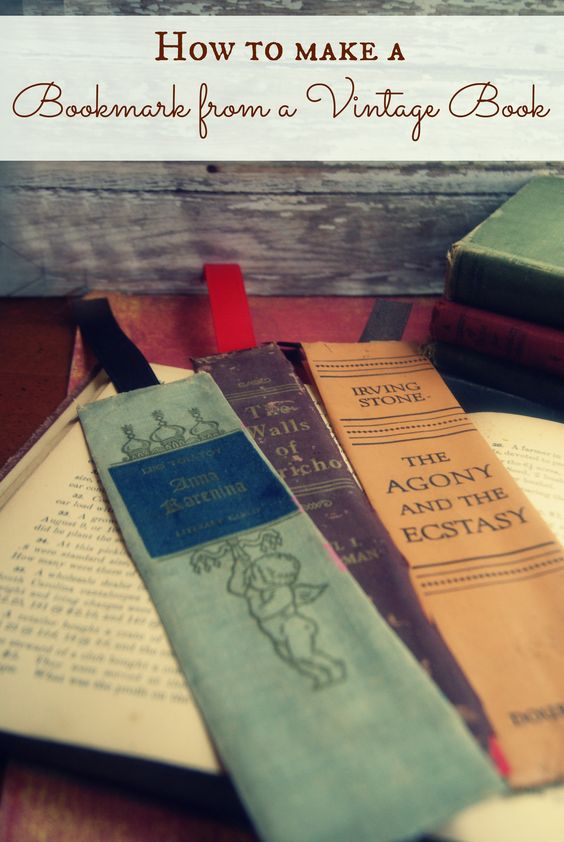 Confetti Shaker Bookmark
Adorable, interactive, and fun! Why not give it a try?!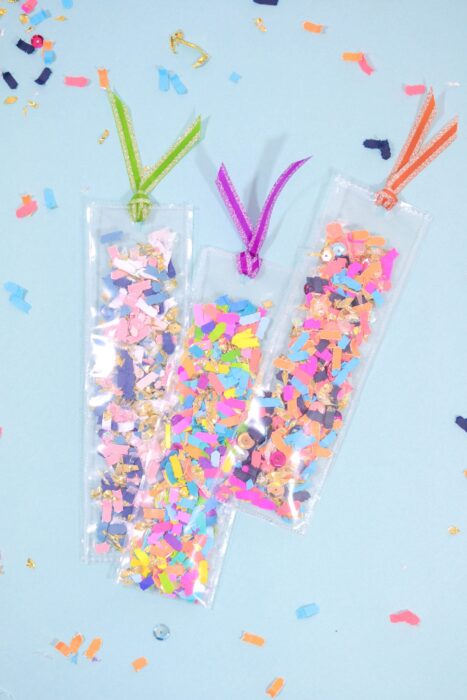 Found The Confetti Bar
Felt Bird Bookmark
Read something longer than a tweet and let this little bird keep you company!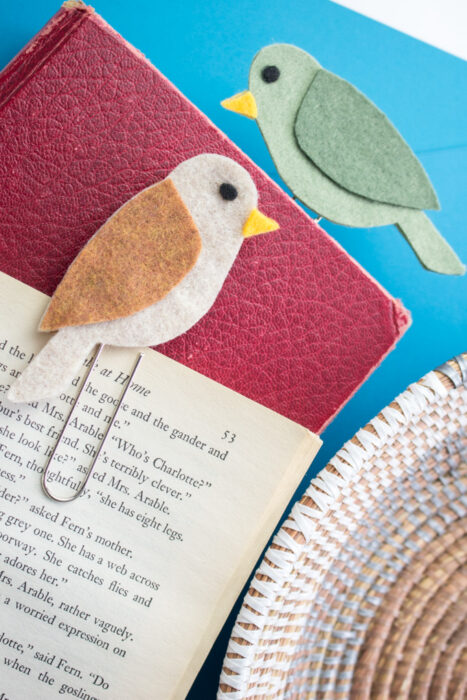 Found Sustain My Craft Habit
3D Butterfly Bookmark
Who could not love a sweet butterfly sitting atop of their book?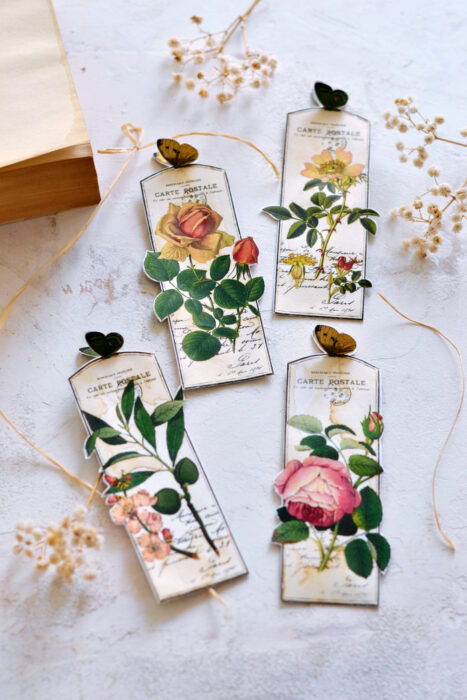 Found The Graphics Fairy
Yarn Cupcake Bookmark
How adorable is this fabulous DIY cupcake bookmark?! Why not give it a try?!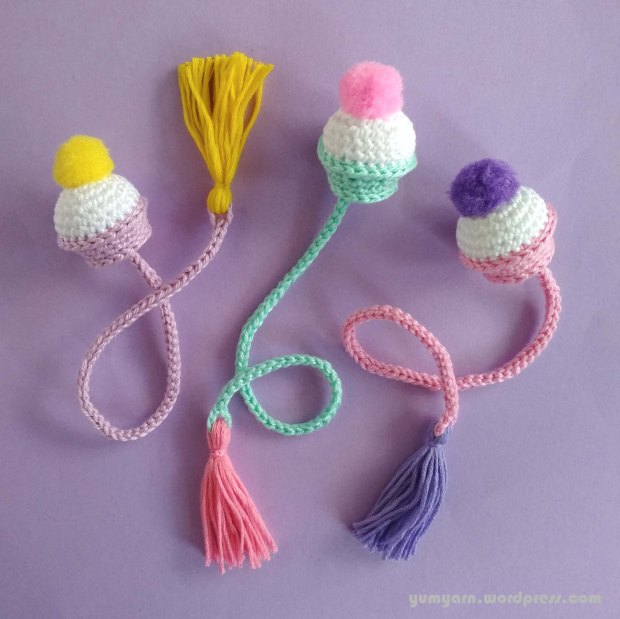 Found Yum Yarn
Feather Bookmark
These lovely feather bookmarks are unique and adorable! Make one for yourself and your friends!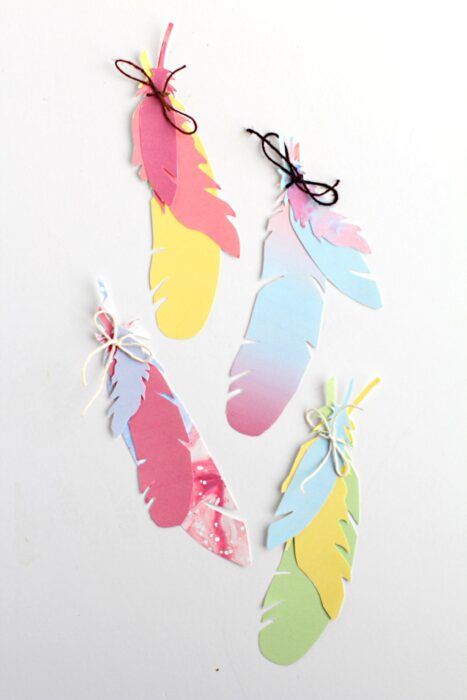 Found Teal Notes
Plastic Canvas Bookmark
This is a cute and fun project you can do alone or with a friend!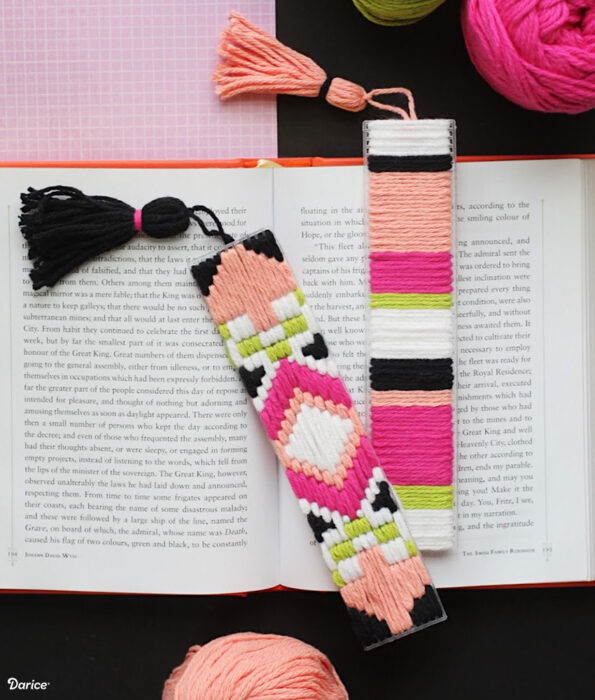 Found Darice
Elastic Bookmark
Elastic bookmarks are great for reliably keeping your page without dropping out!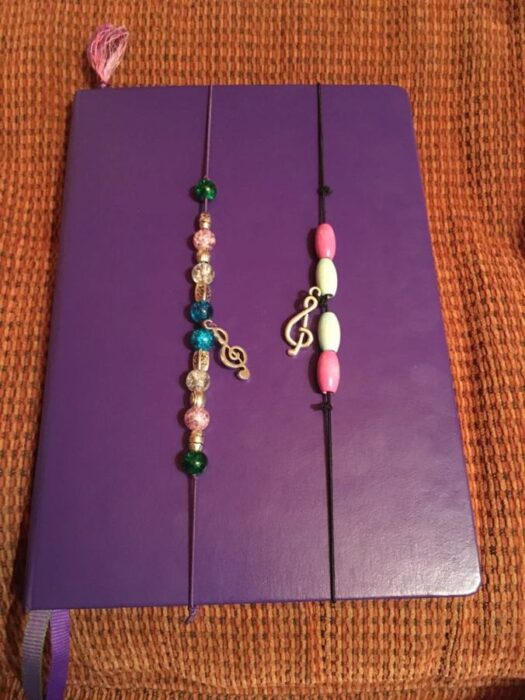 Found At Home With Ash
Just One More Page Leather Bookmark
Keep it classy and honest with this lovely and simple leather bookmark.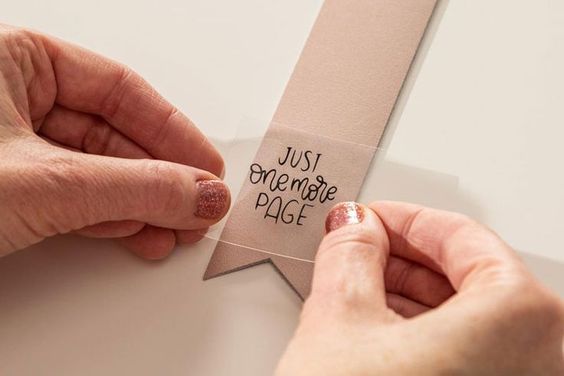 Found Circut Blog
Woodland Origami Bookmarks
Make the entire collection or settle in on your favorite!
Found It's Always Autumn
Cup of Tea Bookmark
Enjoy a cup of tea with the latest mystery thriller!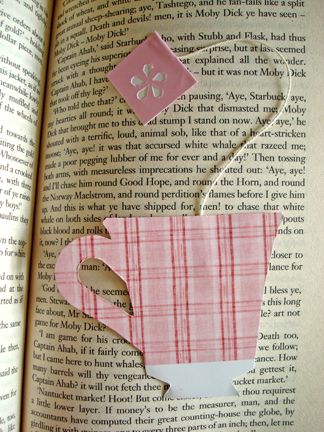 Found Genuine Mud Pie
Watercolor Galaxy Bookmark
Get artsy with a wonderful and simple galaxy painting!

Found By Dawn Nicole
Mystical Unicorn Tassel Bookmark
Honor the magic of books with this mystical and lovely unicorn tassel bookmark!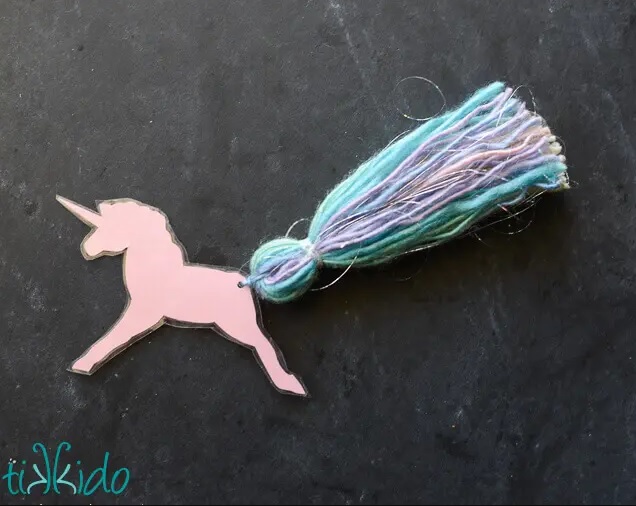 Found Tikkido
Beaded Bookmark Hook
These bookmarks are sturdy and charming!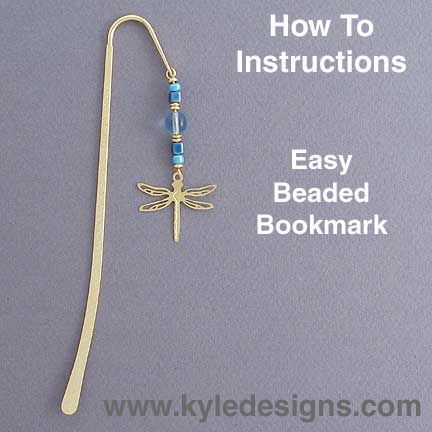 Found Kyle Designs
Crochet Daisy Bookmark
How adorable is this lovely crochet daisy?! Even a beginner can do it!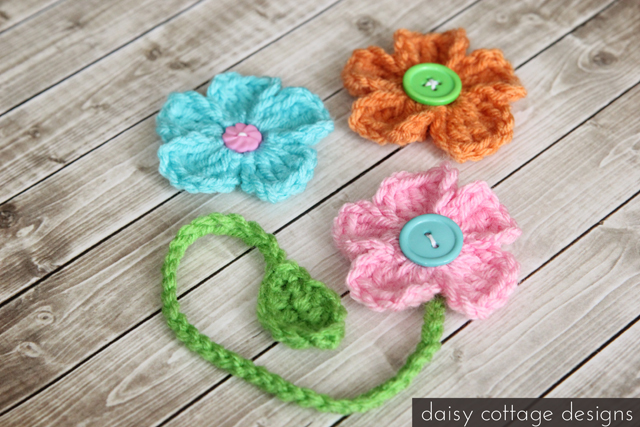 Found Daisy Cottage Designs
Braided Chevron Bookmark
Add a fun pop of color to your reading with this lovely braided chevron bookmark!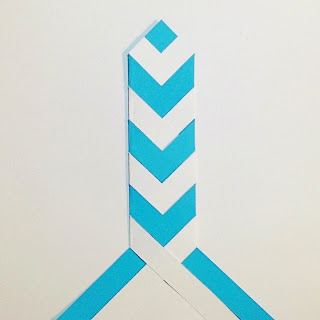 Found My Thoughts Exactly
Bookworm Buddy
This little bookworm buddy is the perfect literary companion for your little one!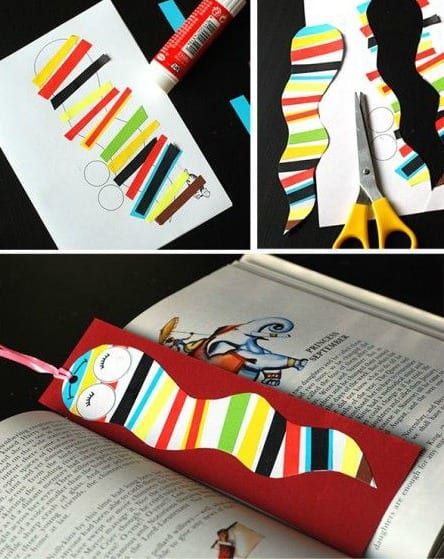 Found Blog Lovin
Ribbon Bookmark with Charm
Add a little extra charm to your bookshelf!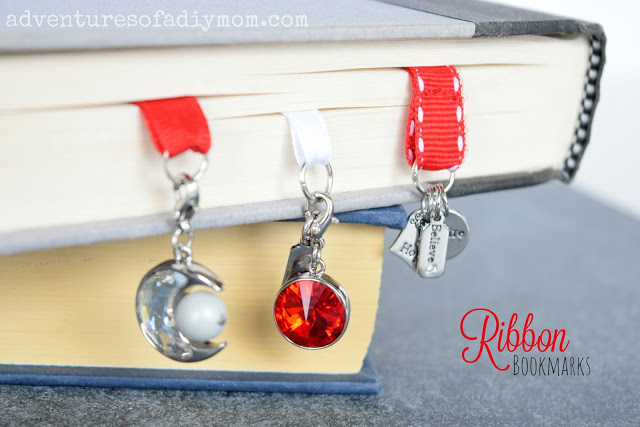 Found Adventures of a DIY Mom
Mickey and Minnie Bookmark
Your favorite Disney characters can come along with you to any magic kingdom you journey to in your stories!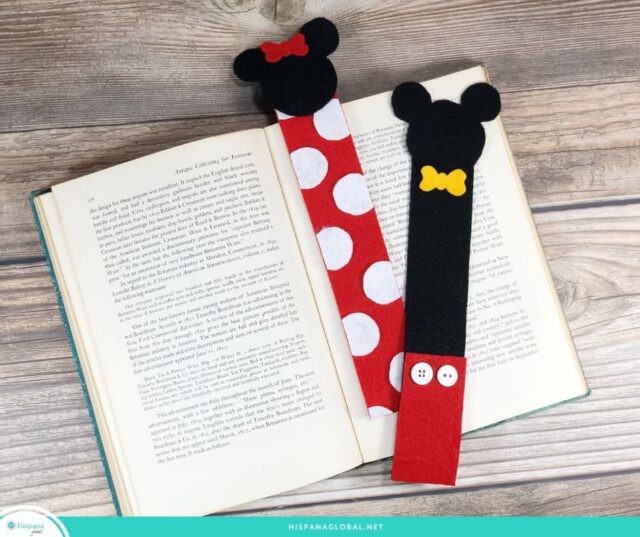 Found Hispana Global
Spoon Bookmark
This is a creative and curious bookmark that you can make with an old spoon!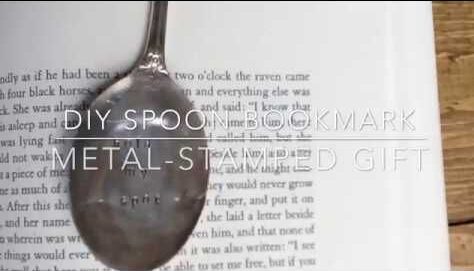 Found CuriouserCreations8
Kids Monster Bookmarks
If you have a little one who loves silly monster stories, this is the perfect bookmark for them!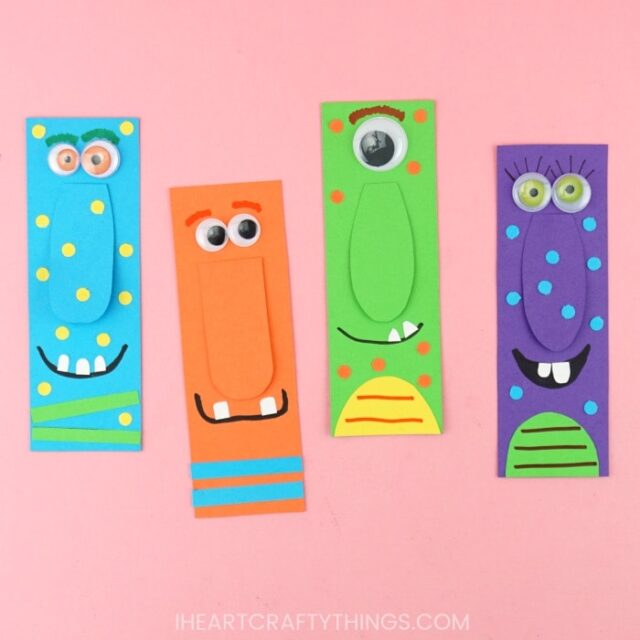 Found I Heart Crafty Things
Stamped Bookmarks
This is a simple but beautiful stamped bookmark with a big tassel to make things simple!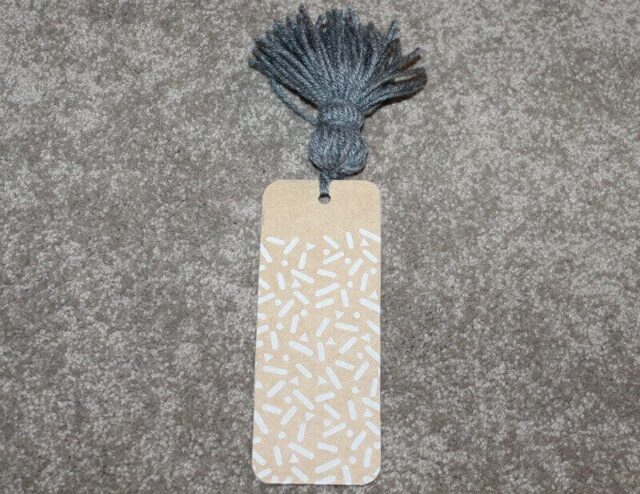 Found Love Your Real Life
Ribbon Tassel Bookmarks
This is a cute and simple bookmark craft you can make in a pinch!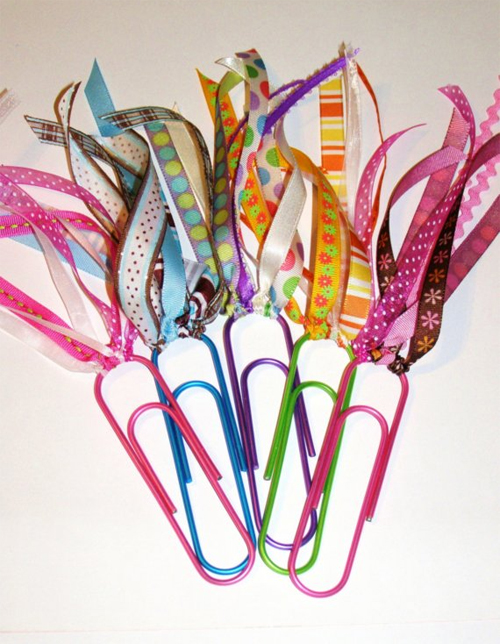 Found Good Life Eats
Peek-A-Boo Flower Bookmark
How adorable is this perfect peek-a-boo flower bookmark?!
Found Albion Gould
Pom Pom Bookmarks
These are cute, simple, and they look great on your bookshelf!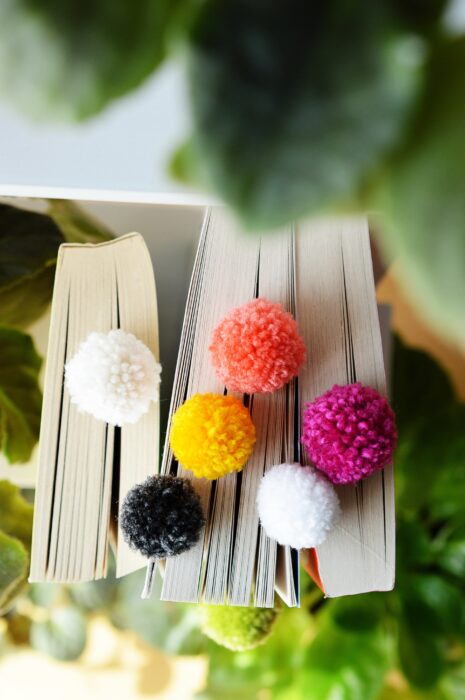 Found Cut Out and Keep
Cat Bookmark Craft
What goes together better than cats and books? And you can customize your cute kitten with this bookmark craft!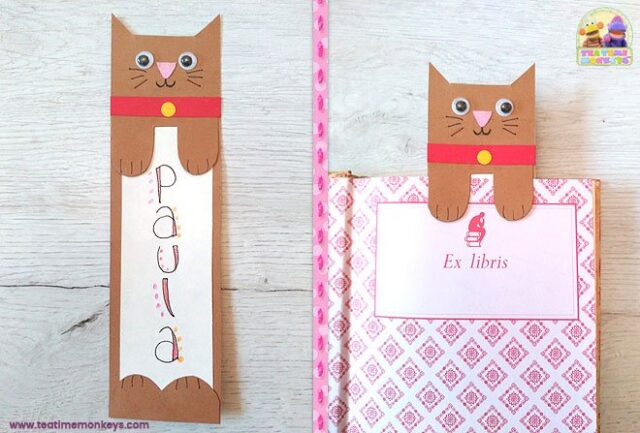 Found Tea Time Monkeys
Duct Tape Bookmark
Duct tape is good for anything, right? Even making cute bookmarks! Pick your style! The opportunities are endless!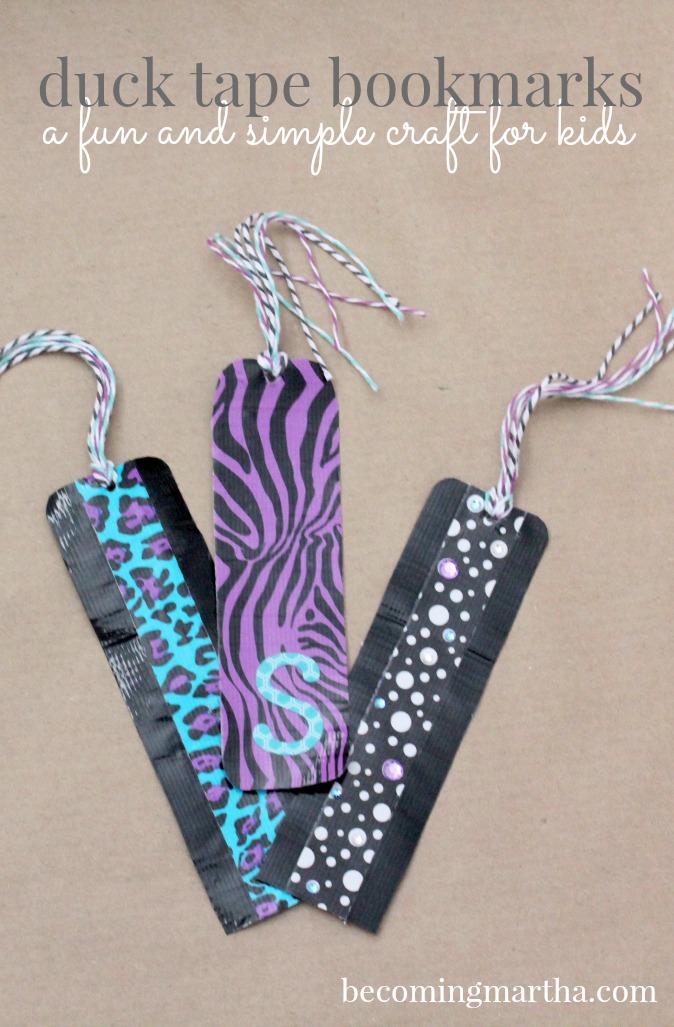 Found The Simply Crafted Life
Handprint Flower Bookmark
This is a great bookmark craft that you can do with the kids!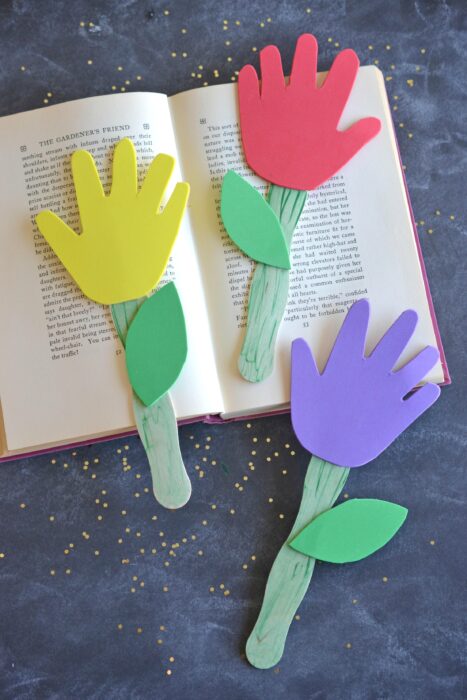 Found Darice
You May Also Be Interested In…
40 Brilliant DIY Book Art Ideas
44 Cool DIY Bookends That Are Easy to Make
DIY Bookshelf Made from a Spice Rack