Hey! Are you a DIY-er and a book lover too?!? We have the perfect project for you: book art! It might surprise you – but it's possible to make things out of books.
Before you recoil in complete shock, at the thought of destroying some of your favorite books to do DIY's projects with, realize just how eco-friendly it is, to take some of your old books and make things from them. Yes, you can always recycle an old book – but if you adore books, then quite likely you would especially appreciate home decor or other fun items that you've created made from old books.
We've found you 40 simply brilliant book art project ideas. These make fun teacher Thank You gifts, or a lovely gift for your local librarian or an author you know. If you have a friend or family member who loves books or words, such as doing crossword puzzles – then a DIY project created from a dictionary would be special to make for them.
Some of these projects are ideal for beginners and others will appeal more to someone who is more experienced with DIY projects. But we are confident you will get great results.
...
So, let's get started. Happy DIY-ing!
How to Print Photo Art on Book Pages
Here's a unique DIY. Make fun photo art.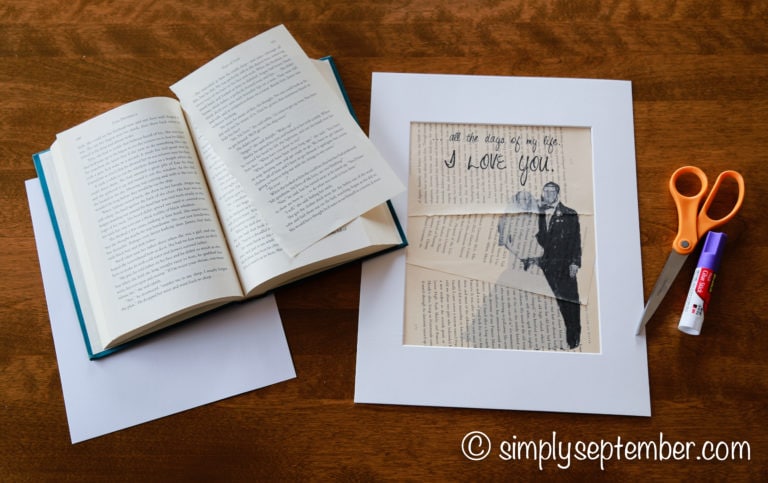 From SimplySeptember
Book Art Paper Birds
So pretty! Charming book art with a bird theme.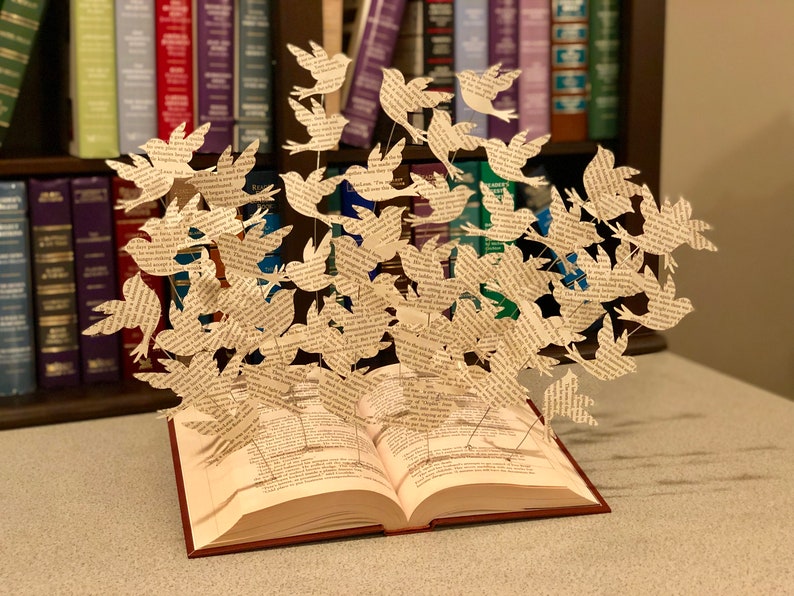 From Etsy.com by ButterflyBooksCo
HOW TO MAKE A DAHLIA BOOK PAGE WREATH
Simply stunning. Here is a DIY you've got to try.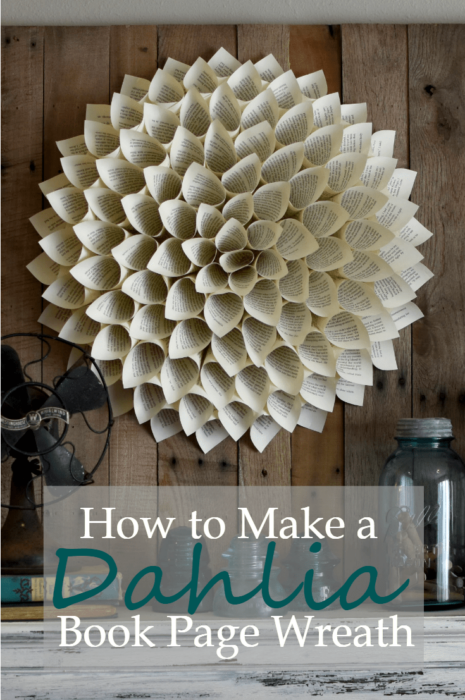 From AWonderfulThought
Folded book art – Initials with & heart wedding gift
So charming! The perfect gift for someone you love.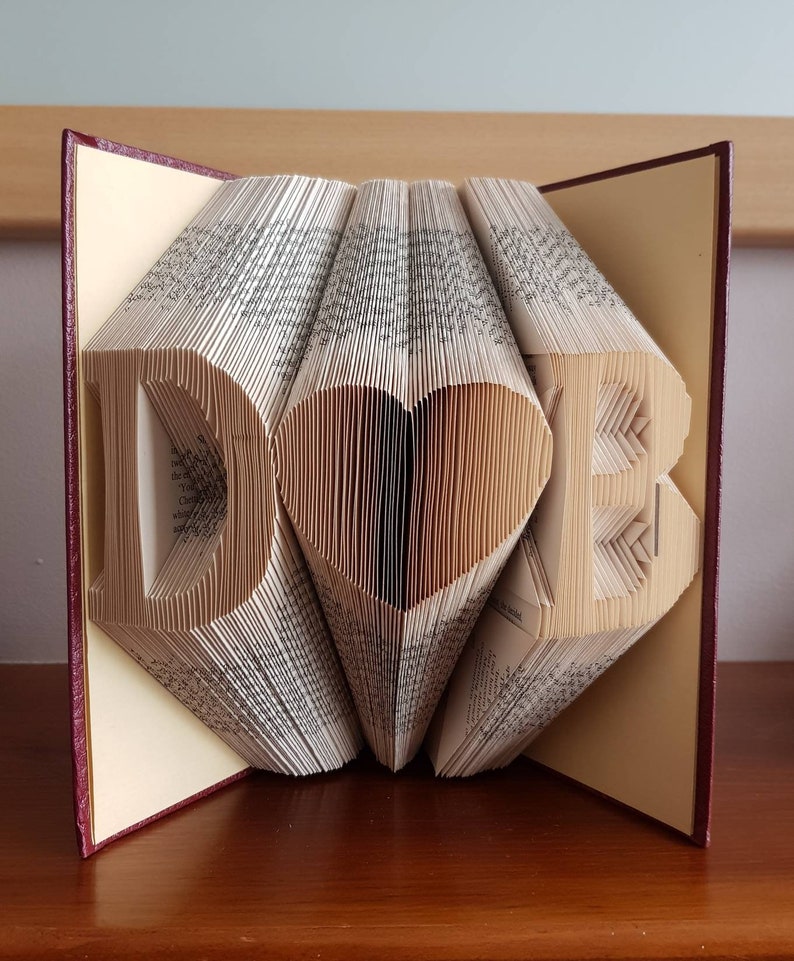 From Esty.com by LandKCreative
How to Book Fold – Simple Tutorial
We know you won't want to miss this one. Learn how to do book folding.
From DoodleAndStitch
Book Wreath
Such a lovely flower. The perfect book art wreath.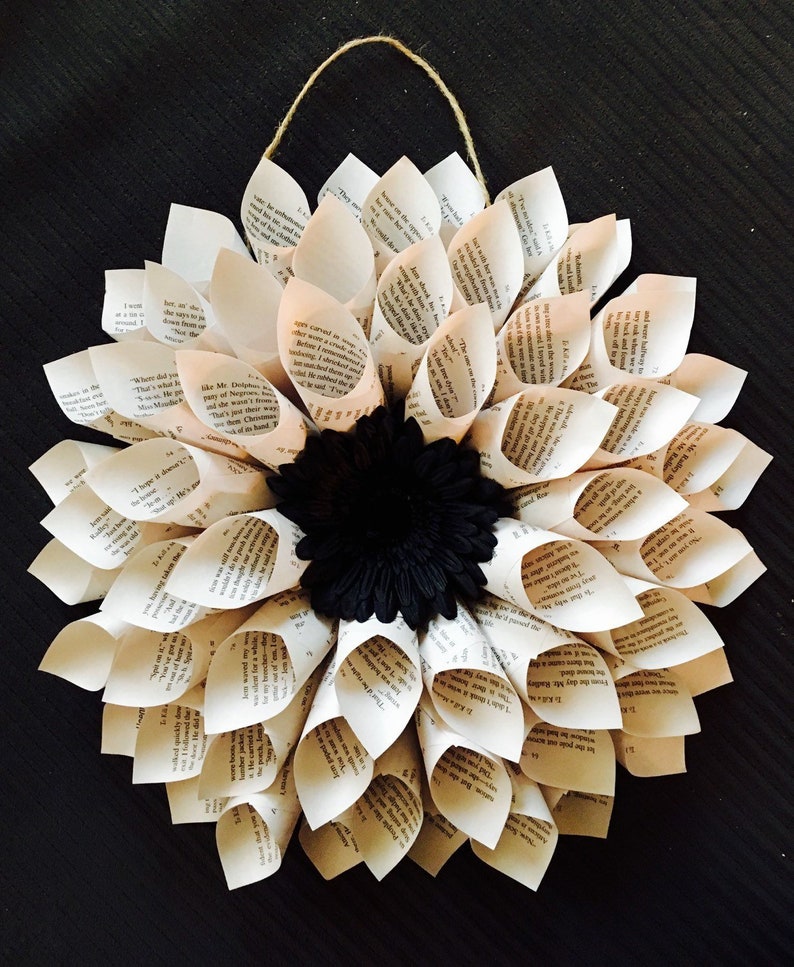 Folded book art custom name or date
What a lovely gift. Ideal for room decor.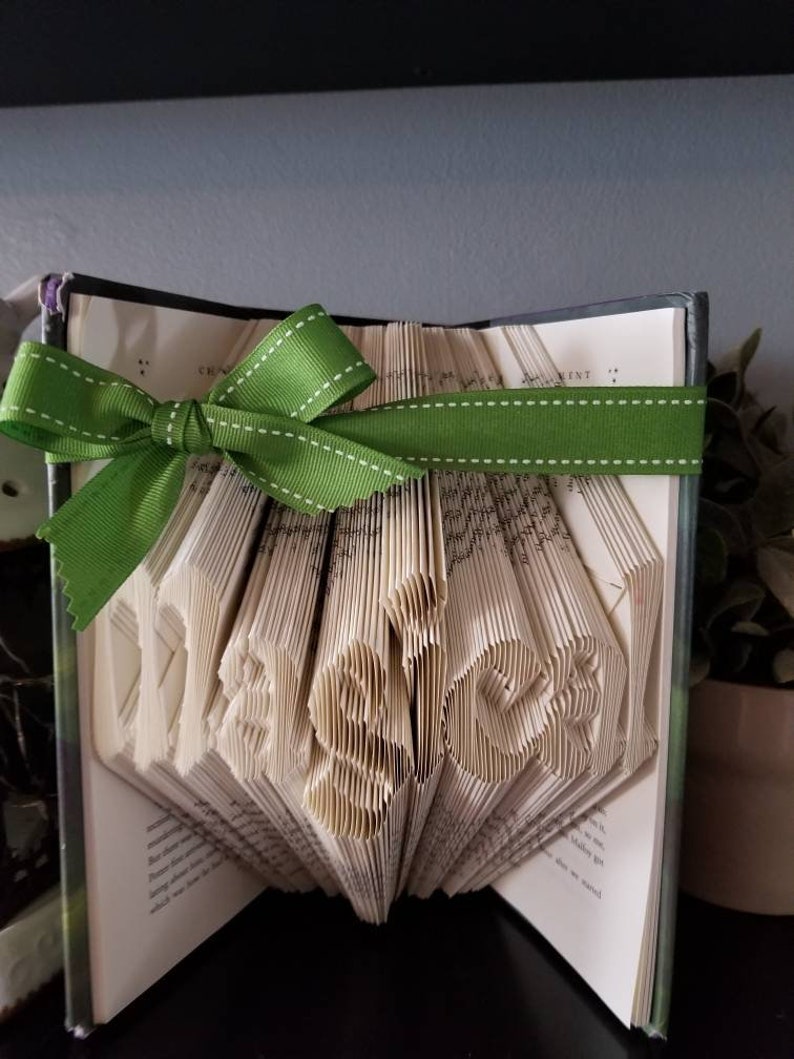 From Etsy.com by JoJosReticules
How to Make DIY Book Page Wreath (Quick & Easy Method)
A great DIY wreath for beginners. This is one you can DIY in an afternoon.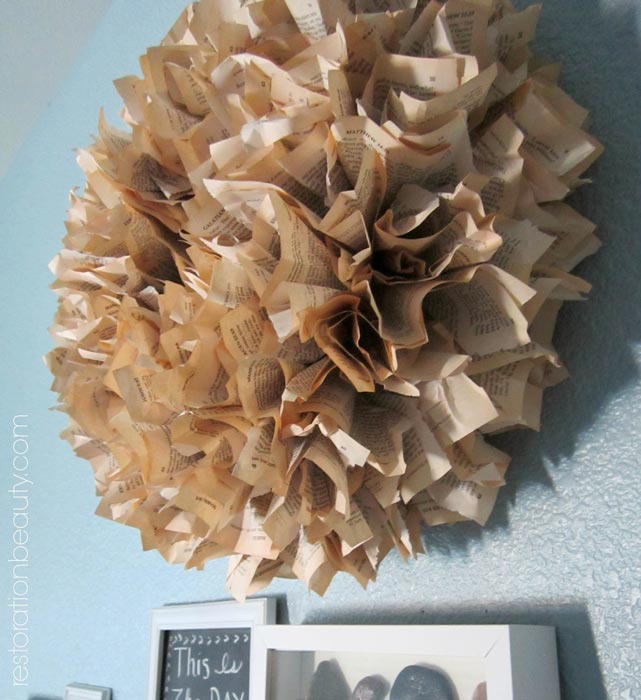 From RestorationBeauty
Small hanging book page wreath
Isn't this sweet? We love this wreath.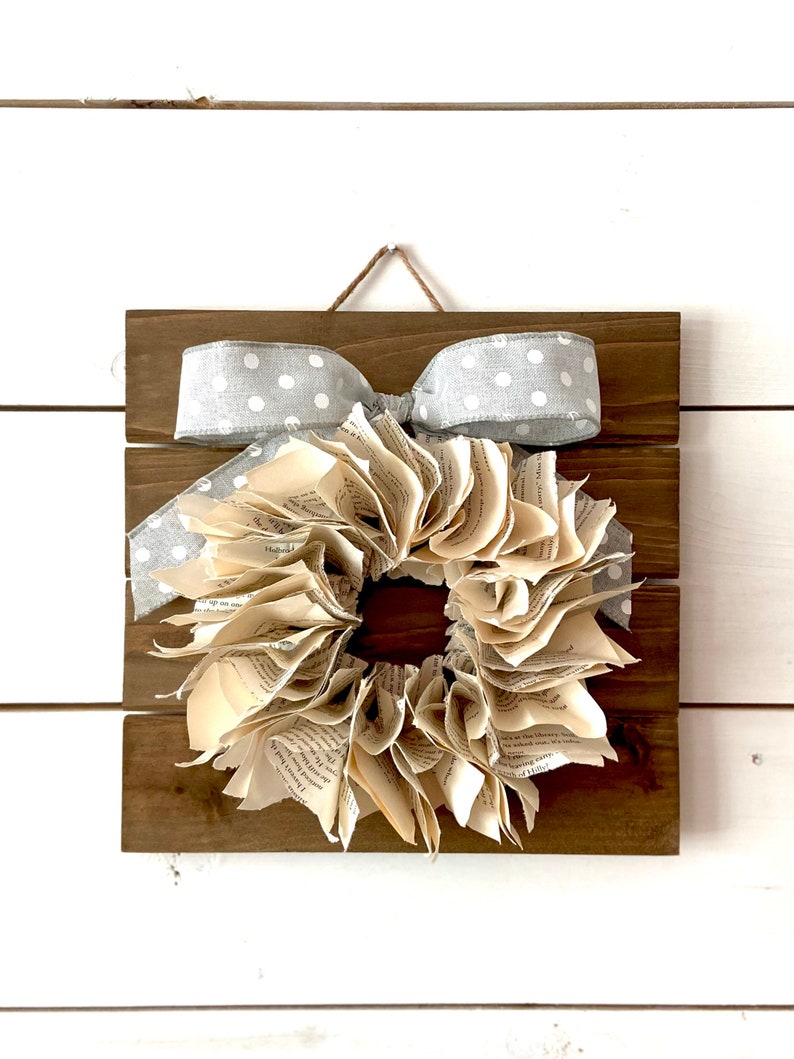 From Etsy.com by PrettyPagesDesigns
13.5 inch Heart Shaped Repurposed Book Page flower wreath
Simply delightful! If you love roses and books, choose this.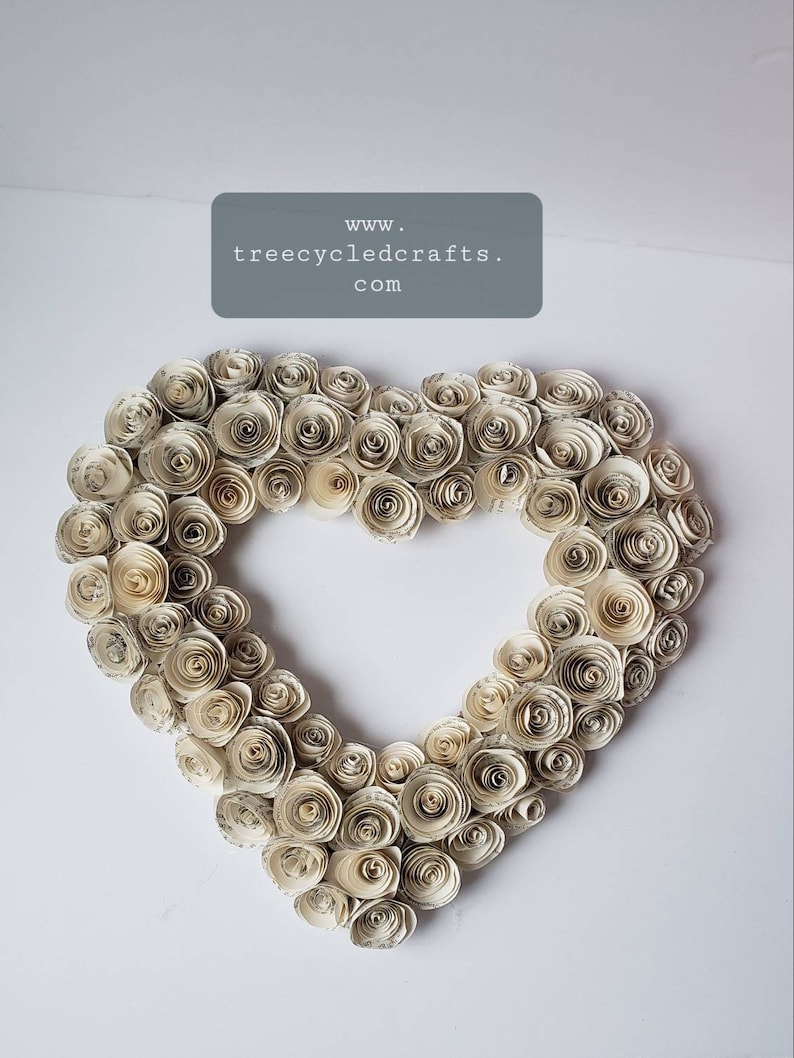 From Etsy.com by TreecycledCrafts
book puff ball tutorial
What fun! Try this book art DIY.
From lyssa-beth.blogspot
Petal Book Page Wreath
Isn't this pretty? What a lovely flower.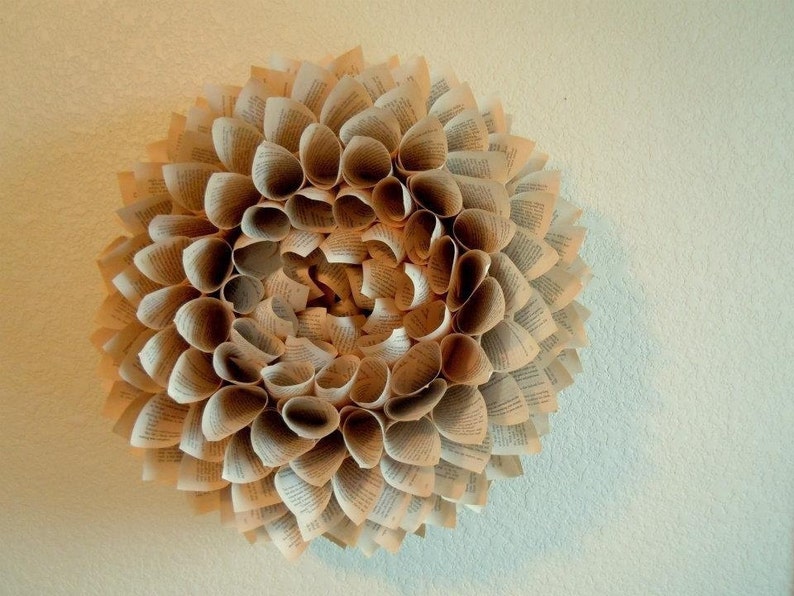 From Etsy.com by CreatingMoore
Book Art: Crafting Paper Roses
So pretty! You've got to DIY these.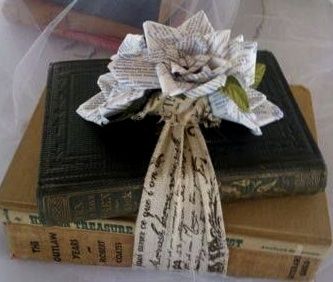 From LindaKsienkiewicz
Book Page Wreath Paper Flowers
So charming! This is a flower wreath we know you'll love.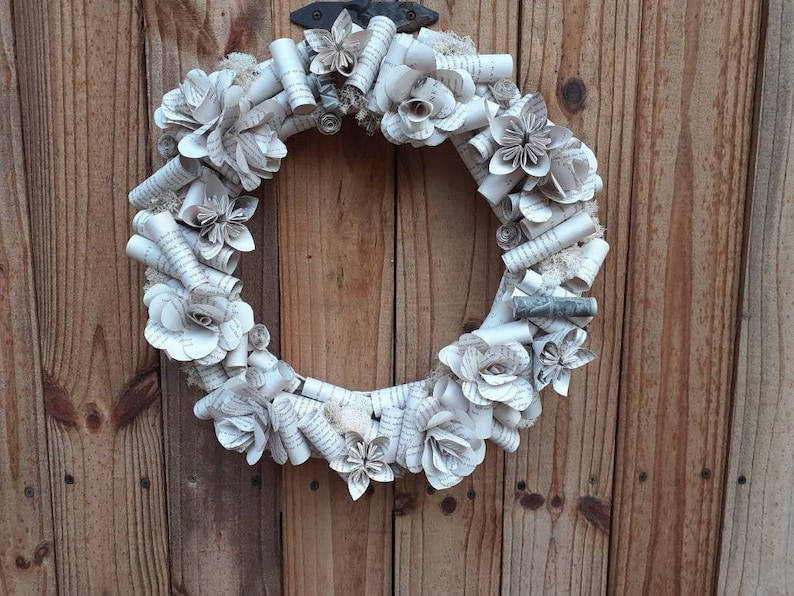 Upcycled book page wreath
Love books? This is a wreath you'll want.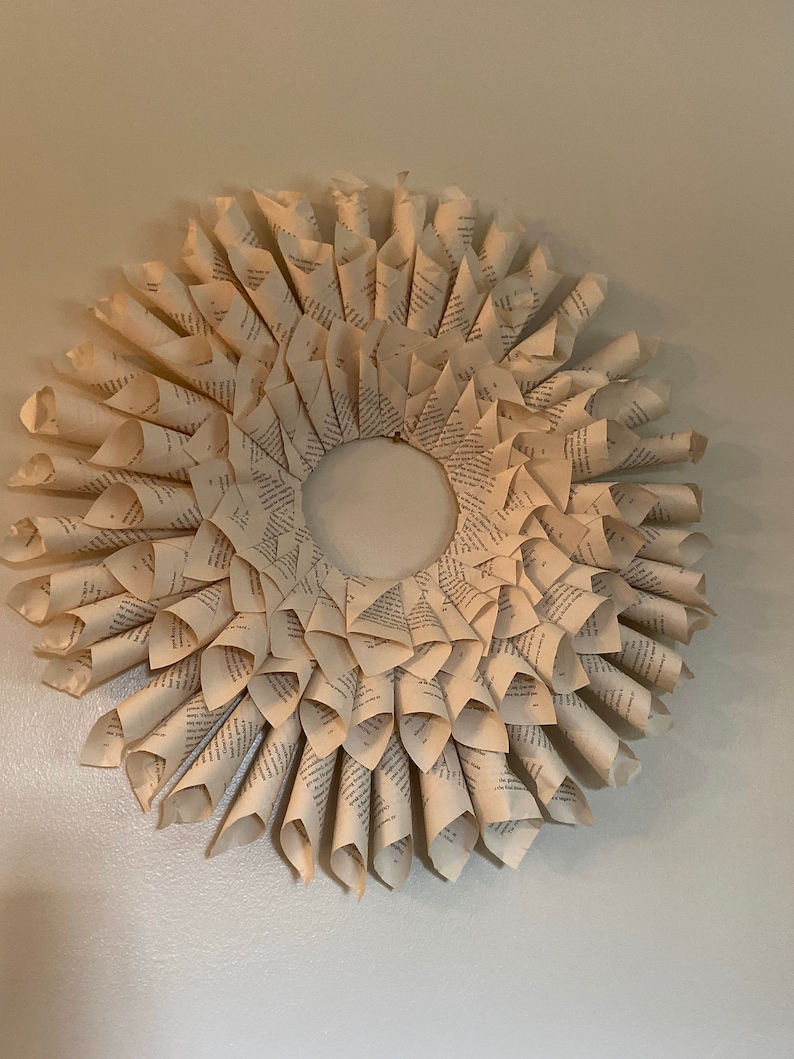 Interchangeable Knitting Needle Case Made from an Old Book
Do you love knitting & old books? This is a DIY you'll want to do.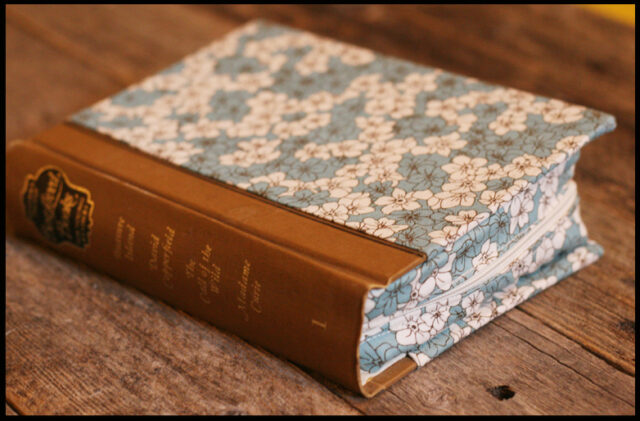 From TheGreenWife
Paper wreath 20″ dictionary
Love dictionaries? Here is the paper wreath for you.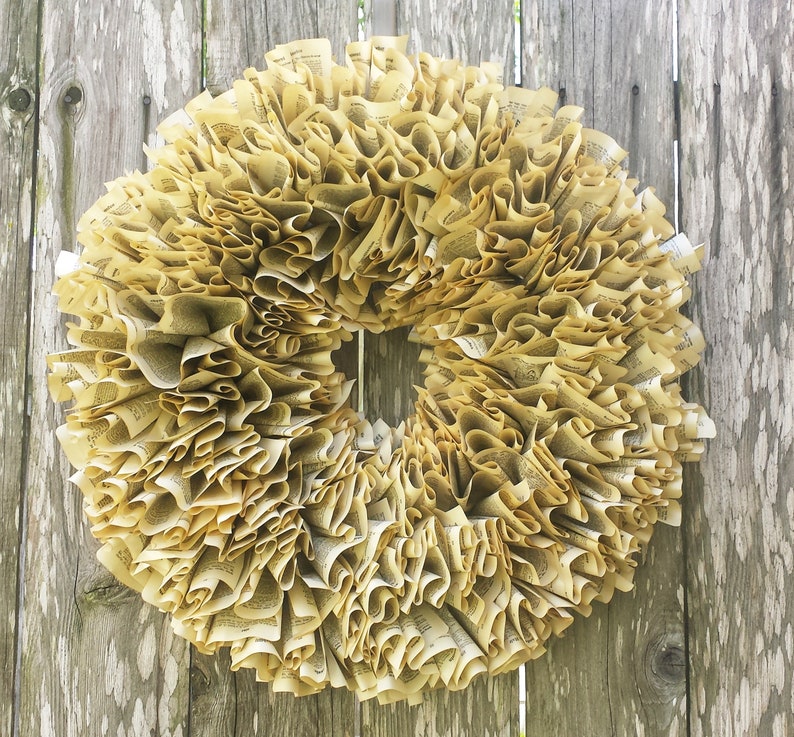 From Etsy.com by PatchworkGiraffe
30 minute DIY Vintage Notebook
Have an old book you love? Why not DIY it into a notebook?
From TheCraftingChicks
Coffee Cup Folded Book Art Pattern
Very unique! Try this fun book art DIY.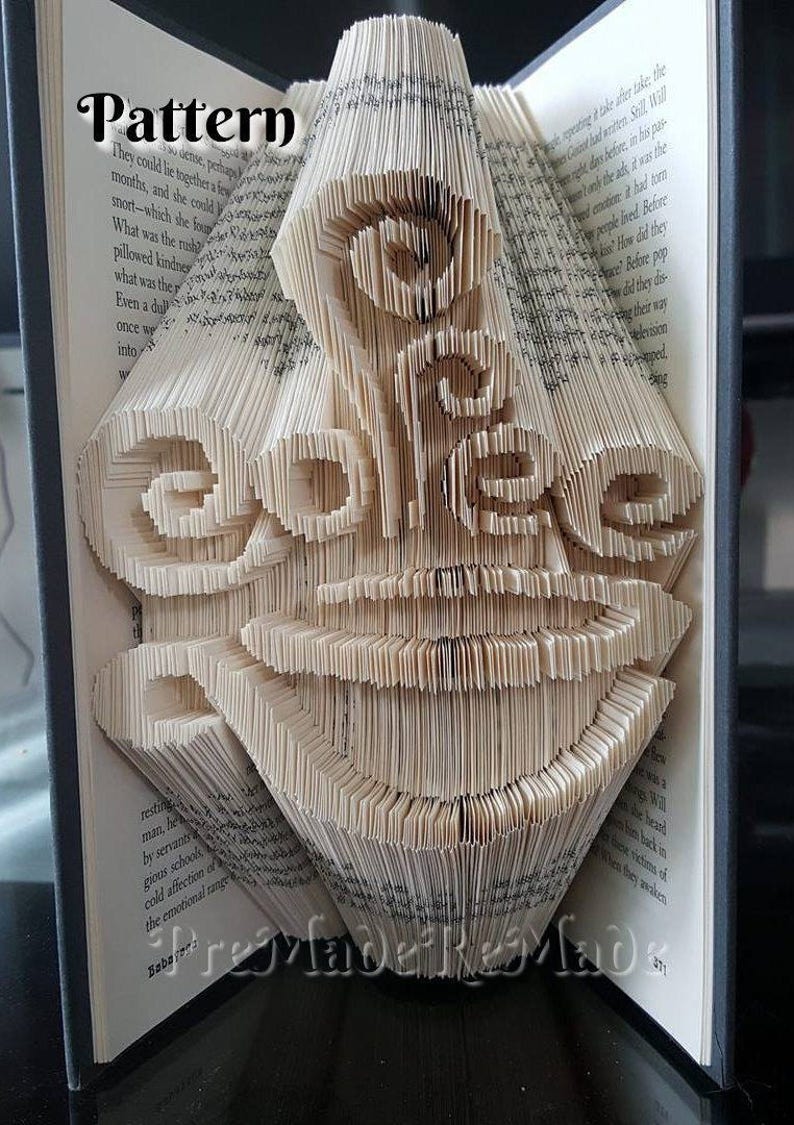 From Etsy.com by PreMadeReMade
Book Pages Pencil Cups
Perfect Thank You gift for any teacher. A fun book art DIY.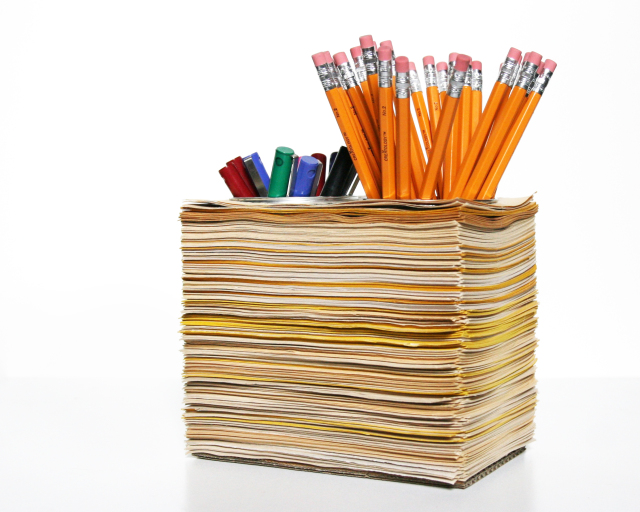 From The3rsblog
DIY Gift Box
Here is a fun book art DIY. Give this one a try.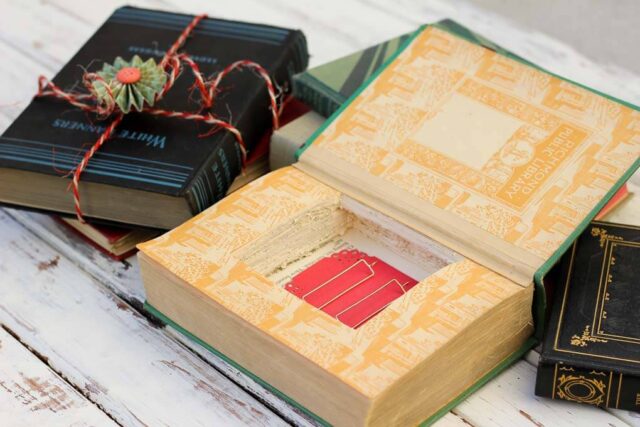 From MakeAndDoCrew
DIY Activity Book & Fabric Giveaway
Here's a fun book art DIY. Try this one.
From CosmoCricket
DIY KNIFE HOLDER: FLEA MARKET INSPIRED
Are you a book lover? DIY this for your kitchen.
Freebie Friday – Book Frames
Love books? You'll want to DIY these frames.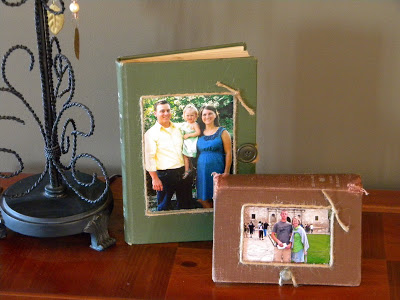 From LeahKoenig
Awesome Bookmarks from Old Books
Have old books you love? Here is a great book art DIY.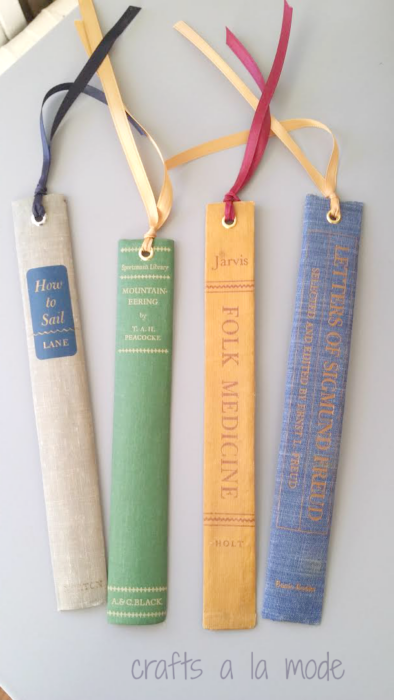 From CraftsALaMode
paper flowers holiday wreath
Very eco-friendly. Perfect for the holidays.
From AlisaBurke
book page roses
So pretty. Try this DIY book art.
From TwiggStudios
DIY Book Page Wreath
So amazing! We know you have a book or two onhand to DIY this.
From KnickOfTime
DIY faux curled rosewood wreath
So elegant. Try this great book art DIY.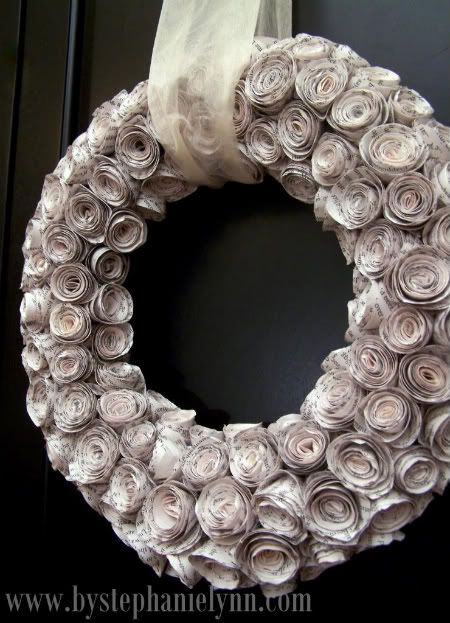 From ByStephanieLynn
Book Page Canvas Wall Art
Isn't this lovely? DIY this for your home.
From KnickOfTime
How to Make a Book Page Garland
So stylish. This is a great book art DIY.
Garlands, vintage, white, type
Here is a simple DIY. Perfect book art to make.
From ABeachCottage
Repurposed Book Page Canvas Hymn Art
So elegant. Perfect DIY for your home.
From KnickOfTime
How to Decorate a Fall Mantel with Vintage and Found Items
So stylish. Lovely DIY home decor with book art.
Folded Book Art
Here is a great book art tutorial. Fun for beginners.
From Instructables
Book Folding DIY
So pretty! DIY this book art, for a gift or the holidays.
From MeSewCrazy
Book Folding Basics Explained
Curious about book folding? Here is a great DIY.
From LoveBookFolding
Simple Valentine's Day Bunting
So pretty for Valentine's Day. DIY this fun book art.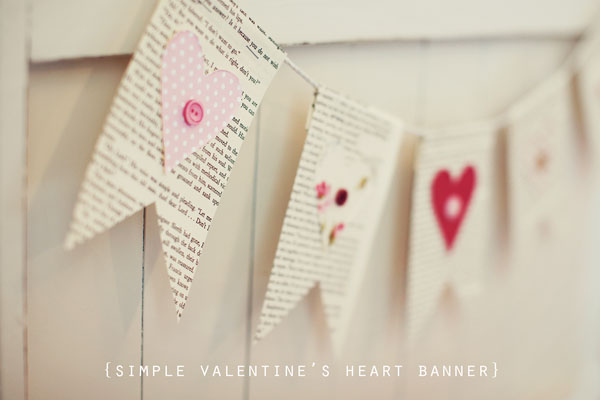 From SimpleAsThatBlog