Hello, DIYers!
Beauty and function come together in home décor in the form of clocks! You don't have to have a boring, average analog clock. With a little bit of creativity and a free afternoon, you can create a lovely statement piece for any room in the house! Which will you choose?!
Happy crafting!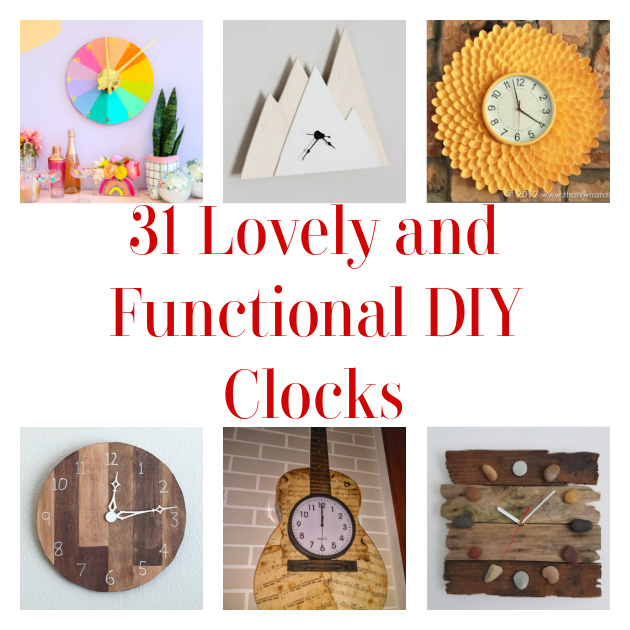 ...
Book Clock
Turn a lovely book into a custom clock that you can set on a table or shelf or hang! It's up to you!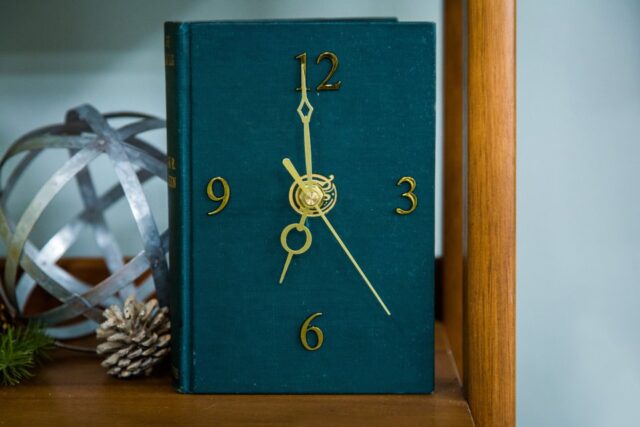 Found Hallmark
Wooden Clock
Add a lovely rustic feel to your home by adding a slice of wood turned into a custom clock!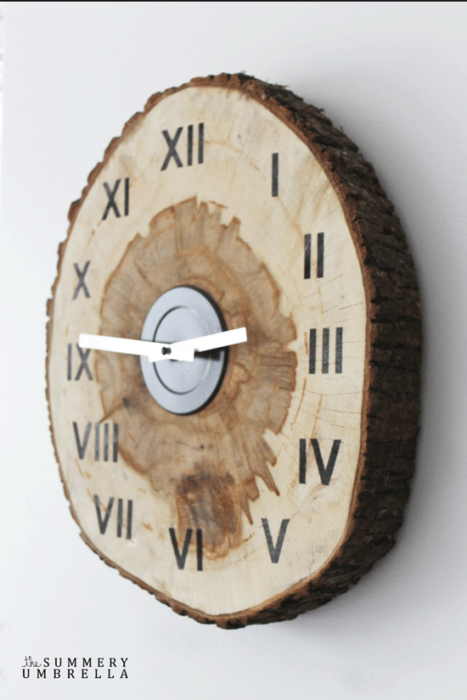 Found The Summery Umbrella
Embroidered Basket Clock
Keep it simple with lovely texture in this embroidered basket clock!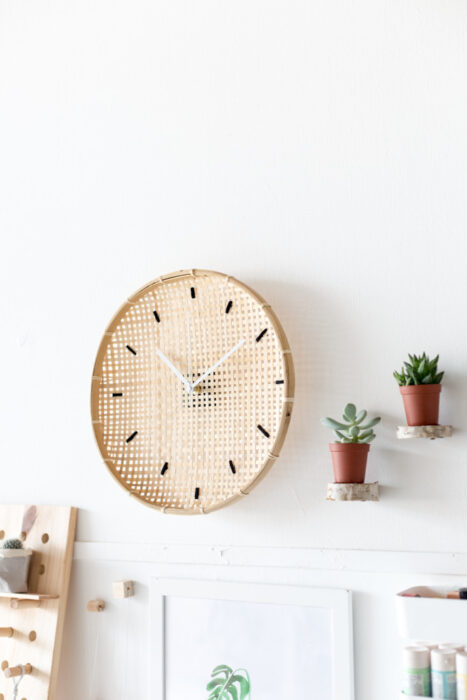 Found Fall for DIY
DIY Chrysanthemum Clock
Seems like the flower might be difficult to find, right? It's made of SPOONS! How crazy is that?!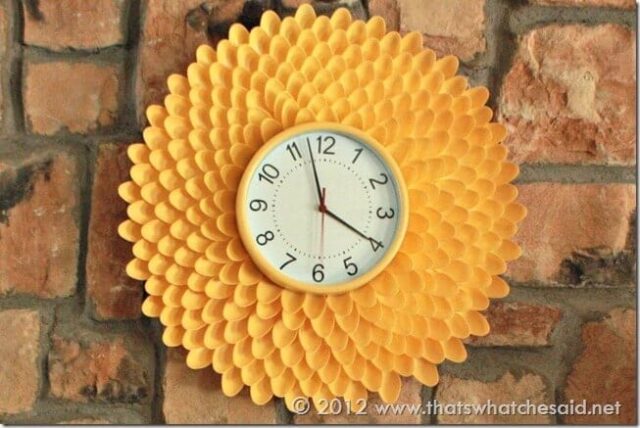 Found That's What Che Said
Bicycle Wheel Clock
One of the cheapest and easiest ways to have a large and creative statement clock in your home is to upcycle a common, everyday item like this bicycle wheel!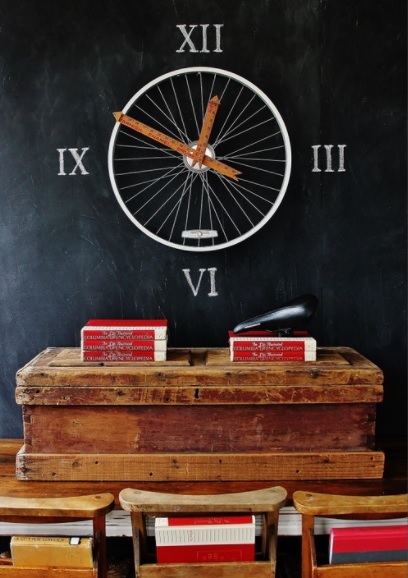 Found Thistlewood Farms
Wooden Gear Clock
Watch this great instructional video to learn how to make this seriously amazing wooden gear clock!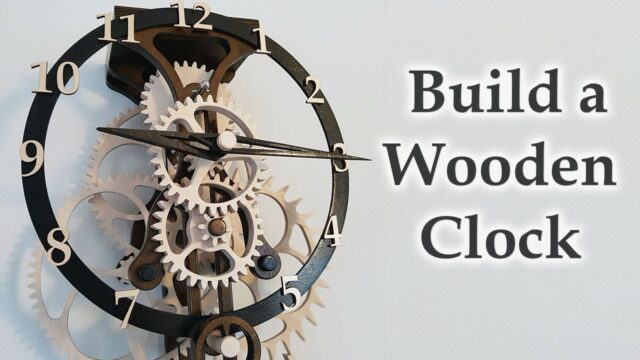 Found Ronald Nelson
Drum Clock
Never miss a beat with this fantastic drum upcycle clock!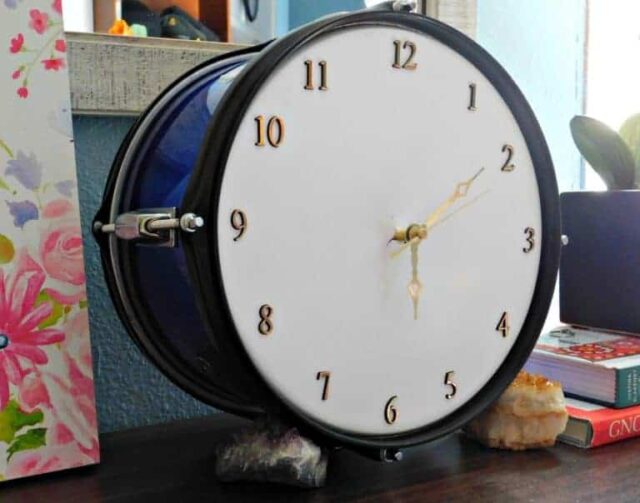 Found Crafty Little Gnomes
Donut Clock
If you think it's donut time all the time, this is the clock for you!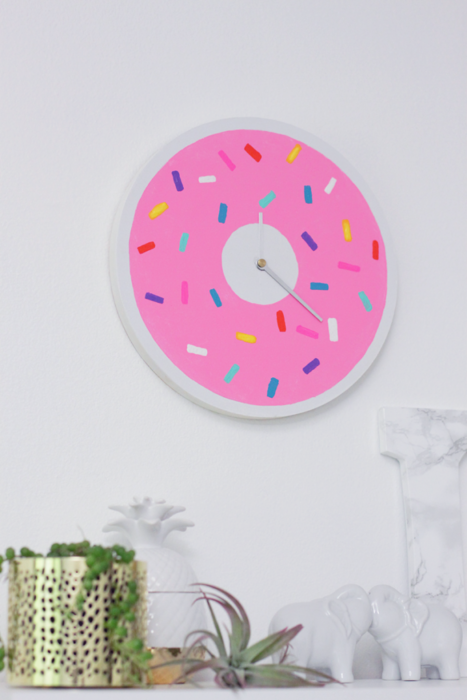 Found Why Don't You Make Me
Marble and Rose Gold Clock
No one will ever believe this isn't a high end piece of home décor!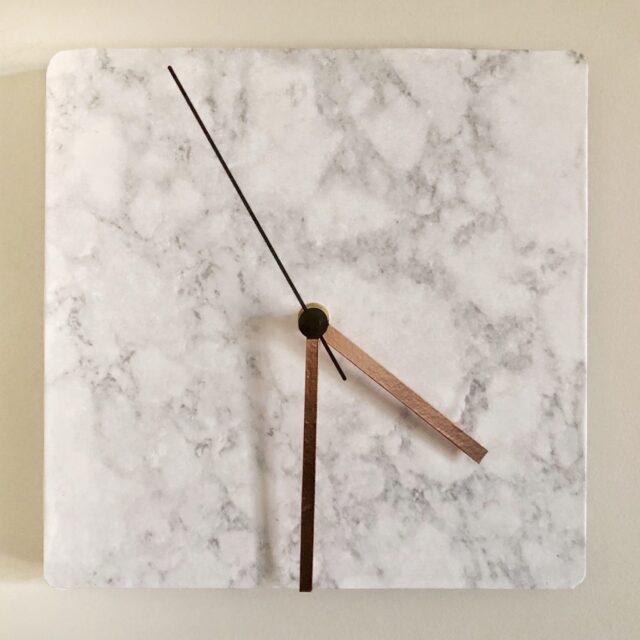 Found Pink Glitter Life
Driftwood Clock
I LOVE driftwood! Something about it is so beautiful! And now you can put it to work in your house by turning it into a clock!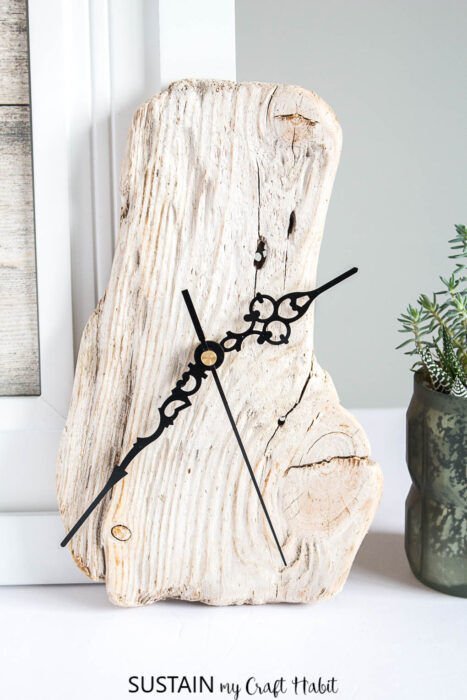 Found Sustain My Craft Habit
Copper Patina Painted Clock
How gorgeous is this copper patina painted clock?! Great news! You can have one in your home too!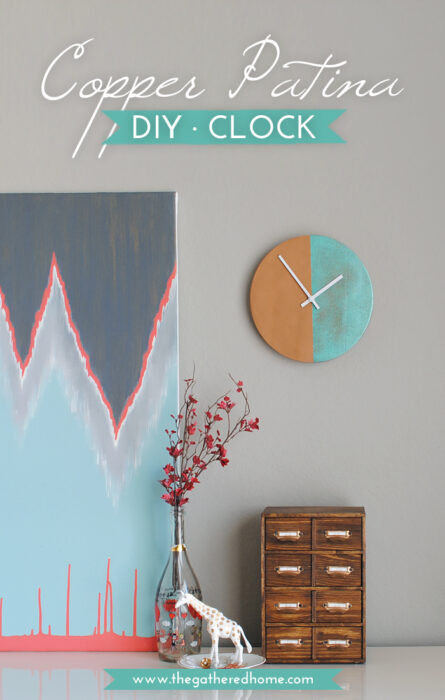 Found The Gathered Home
Easy DIY Farmhouse Clock
Have you been wanting a large, gorgeous farmhouse clock after watching a ton of HGTV? Well, you can make one yourself!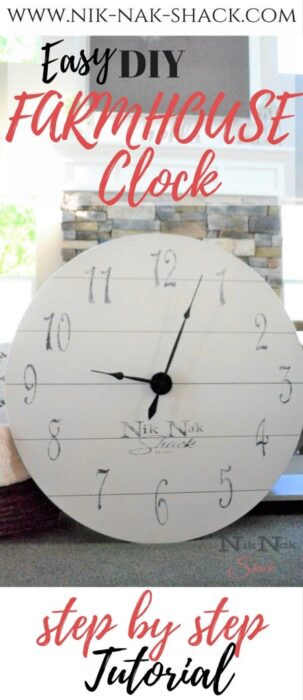 Found Nik Nak Shack
Dessert Pan Clock
This is a super cute and easy afternoon project!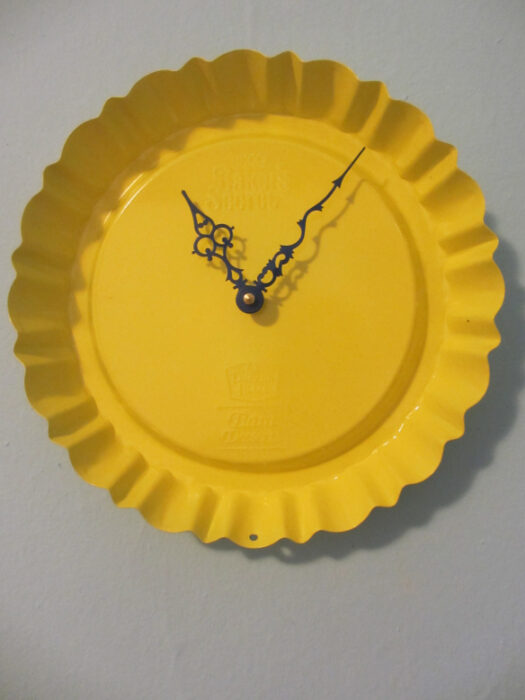 Found Something We Whipped Up
LEGO Wall Clock
Looking for the perfect clock for your little builder? Check out this simple and fun LEGO clock!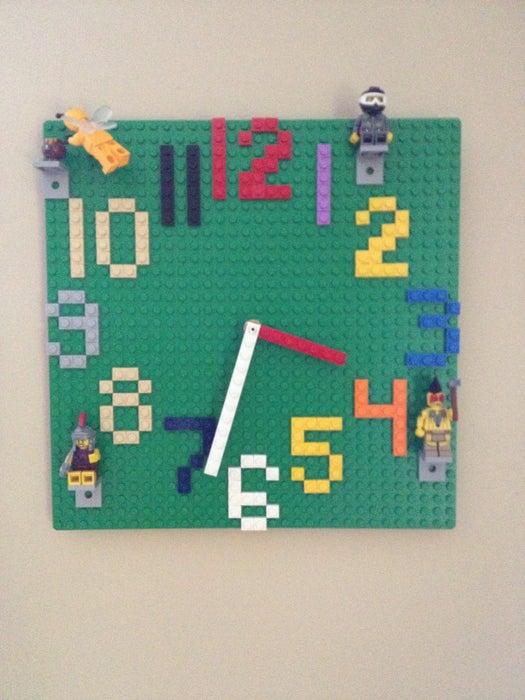 Found Instructables
Exploding Wall Clock with Sensor Lighting
This clock is seriously cool! It even has a built in sensor light!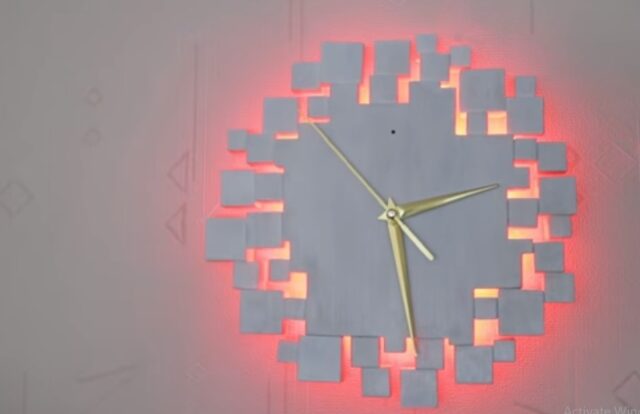 Found DIY Perspective
Minimalist Clock
This clock echoes Scandinavian design with it's beautiful simplicity!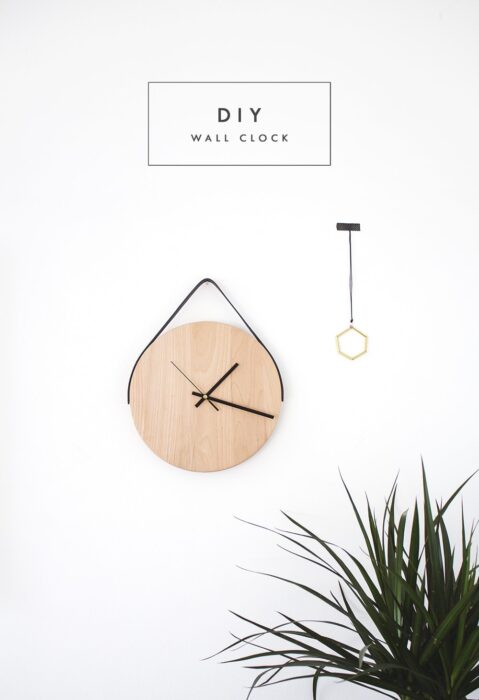 Found The Lovely Drawer
Double Frame Clock
Hit up the good will for some fancy frames and get to painting! It's so easy but the results are incredible!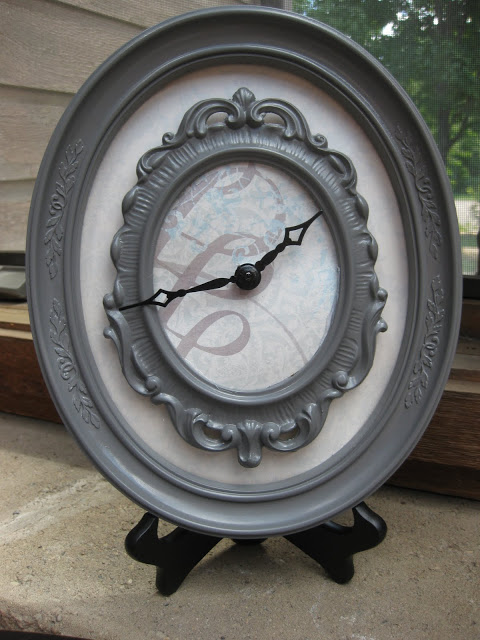 Found Hand Me Down Home
Earthy Wood and Stone Clock
The textured elements of this DIY clock are perfect for a beachy or down to Earth and relaxed home!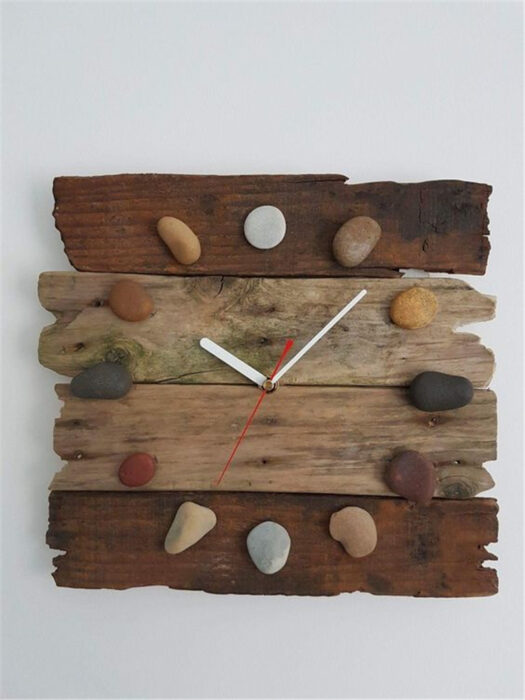 Found Sumcoco
Nautical Wall Clock
This is a super simple but beautiful clock that you can make in an afternoon!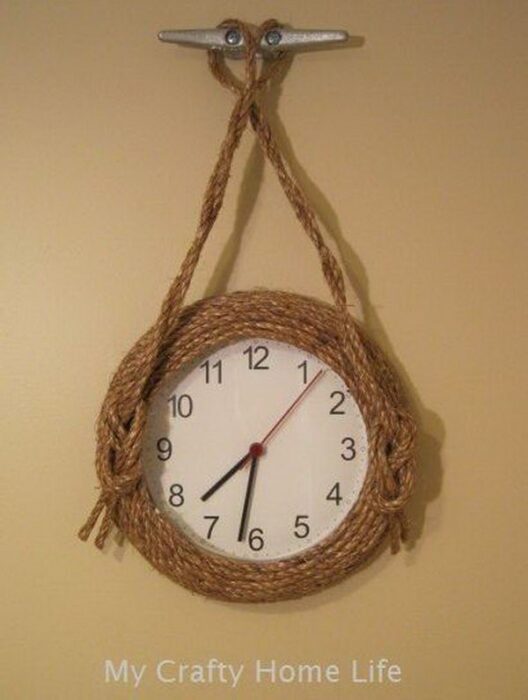 Found Calling it Home
Upcycled Record Clock
Attention music lovers! You can upcycle an old record into a truly interesting clock! Give it a try!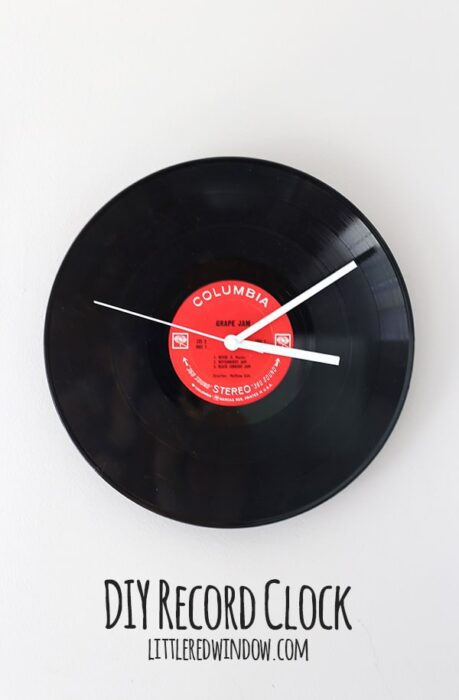 Found Little Red Window
Rainbow Color Wheel Clock
How cute is this?! It would be perfect for a colorful craft room!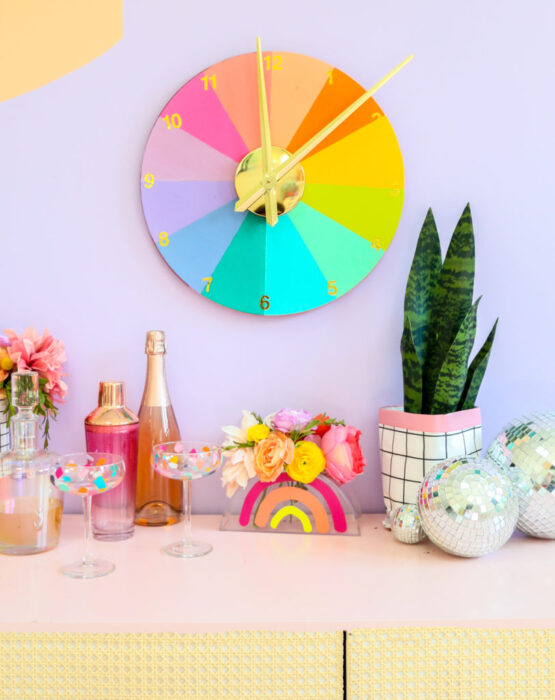 Found A Kailo Chic Life
Mountain Clock
This is a simple, clean clock that is so cute!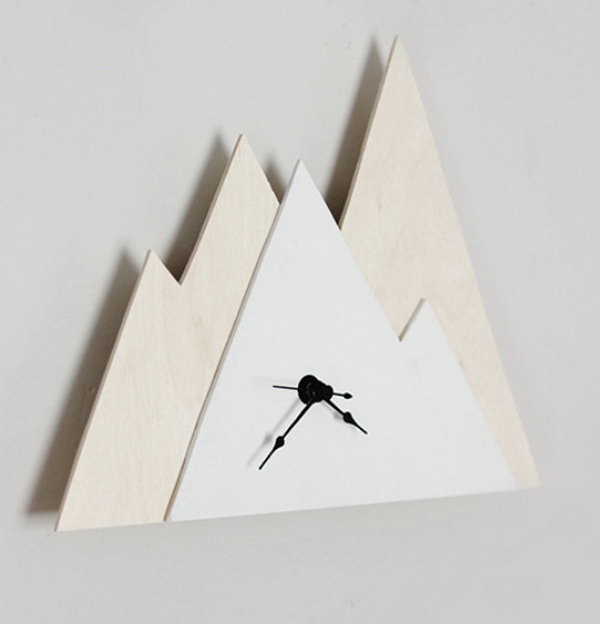 Found Say Yes
Frame Clock
This clock uses picture frames in a really interesting way!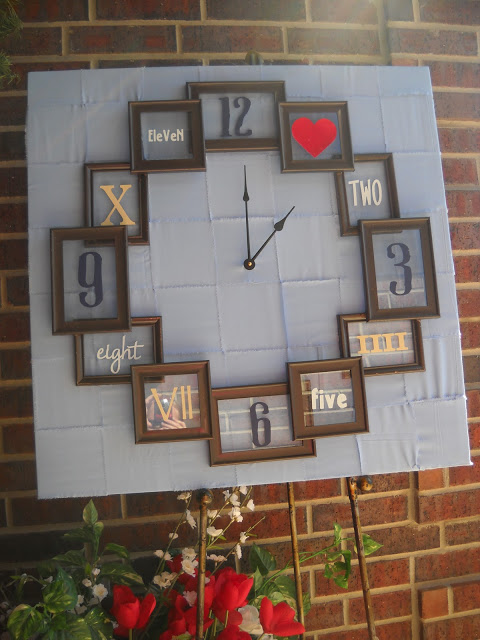 Found Craft Goodies
Color Block Cork Trivets
This is a simple but cute clock project that is suitable for many rooms!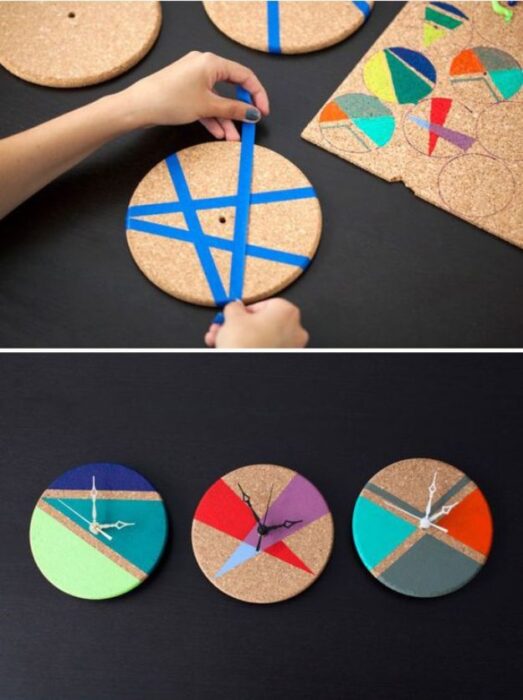 Found Brit.co
Large Wall Clock
This is a seriously impressive DIY project!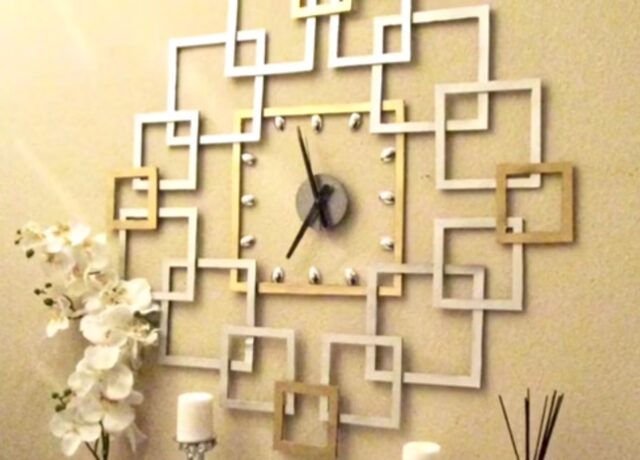 Found Yoduhv Essentials
Guitar Clock
This is a super interesting way to upcycle a guitar into something beautiful and functional for the home!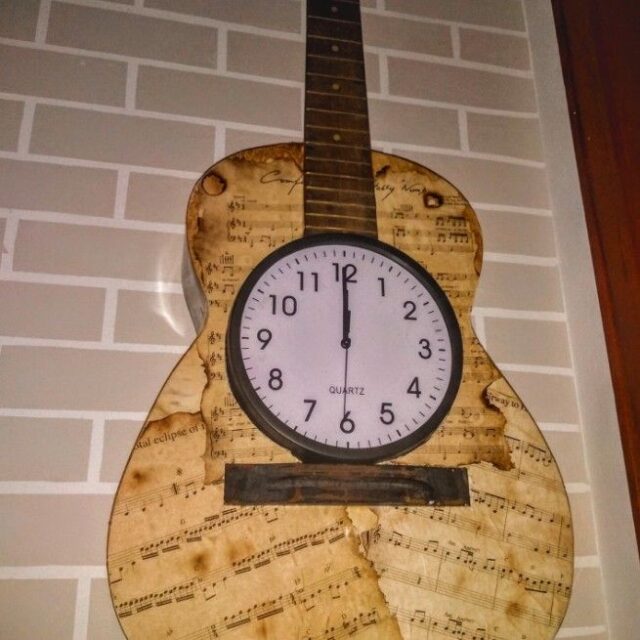 Found Pinterest
Scrap Plywood Clock
Do you have a bunch of scrap plywood you aren't sure what do with? Why not make this beautiful and functional clock to keep or sell?!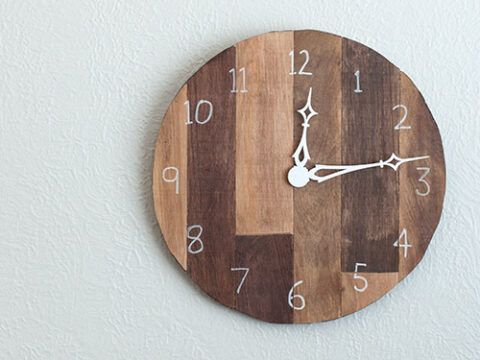 Found Anikas DIY Life
Recycled Cutlery Clock
You can make this out of a mismatched collection you've been left with through the years, an heirloom set you want to give new life to, or just buy cheap cutlery from the dollar store! It's up to you!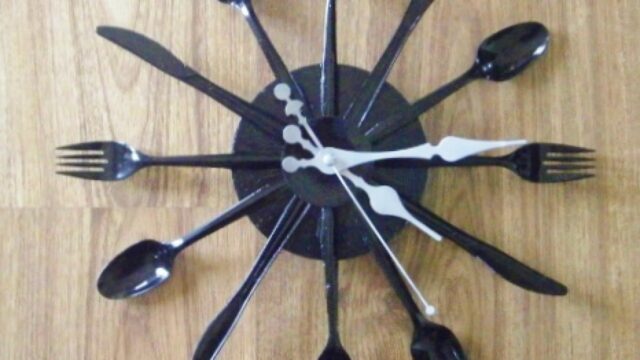 Found Guidecentral
Dressed Up Glam Clock
This starts out as the most basic, boring clock and gets dressed up to THIS! Check out the tutorial below!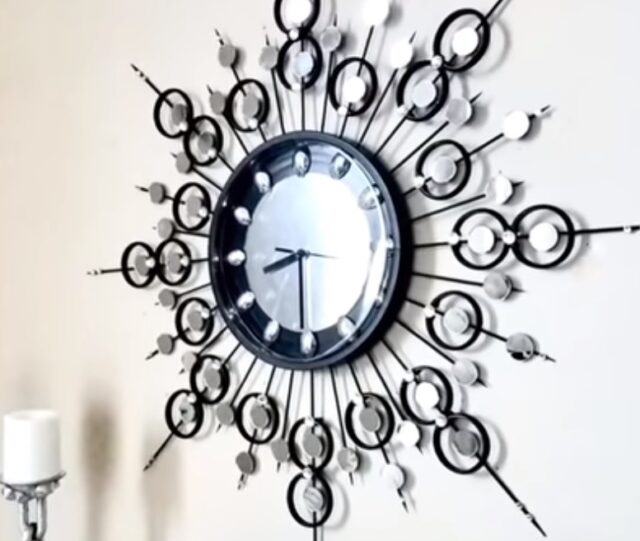 Found Yoduhv Essentials
DIY Infinity Mirror Clock
How cool is this amazing DIY clock?!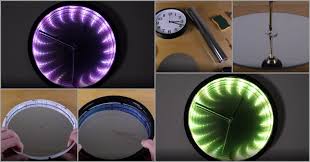 Found DIY Crafts and Projects
Shabby Chic Canvas Clock
The opportunities for how to customize a canvas to be turned into a clock!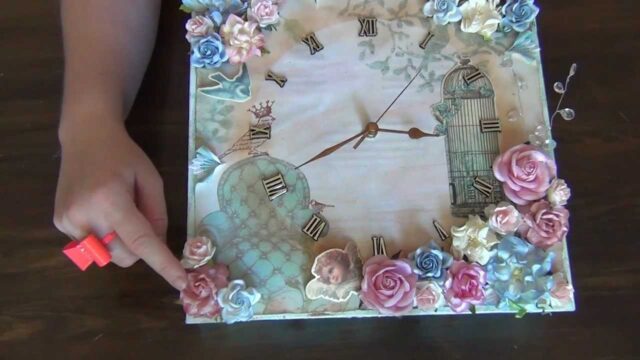 Found Becca Oliver
You May Also Be Interested In…
33 Amazing and Unique DIY Lamp Projects
40 DIY Spray Paint Projects That Restore Old Items
40 Restoration Hardware Inspired