Hello, DIYers!
Whether it's for fun or keeping the monsters away, night lights are a wonderful way add some additional light, highlight an interest or decoration, and even add a magical element to their room! We've collected a list that can be used for nurseries, children's rooms, and even some teenagers! All of these projects are DIY and some of them are simple enough for you and your kids to work on together. We hope you have fun finding new ways to light up your home!
Happy crafting!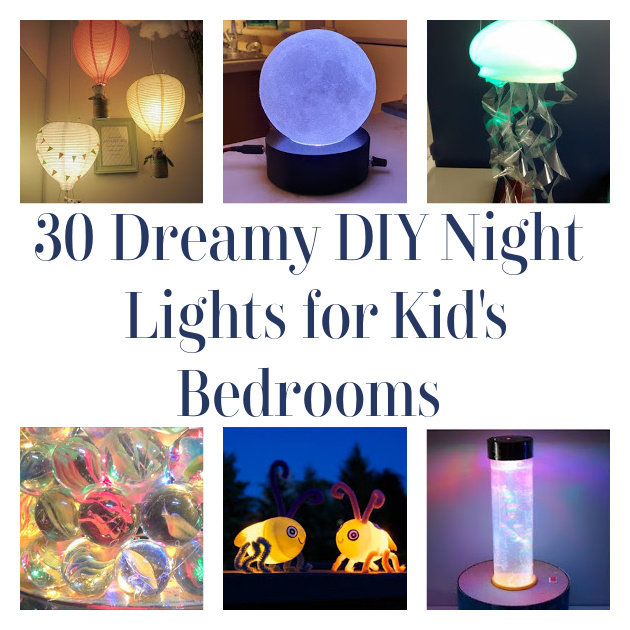 Marble Night Light
Adding beautiful color to your DIY night light is as easy as adding glass marbles!
Found How To Craft on YouTube
Rainbow Unicorn Night Light
How cute is this rainbow unicorn night light? Not only does it give a lovely, soft glow… it also casts a shadow of a unicorn on the wall!
Found Soap Deli News
Hot Air Balloon Lights
These hot air balloon lights make for a whimsical and fun addition to any kid's room!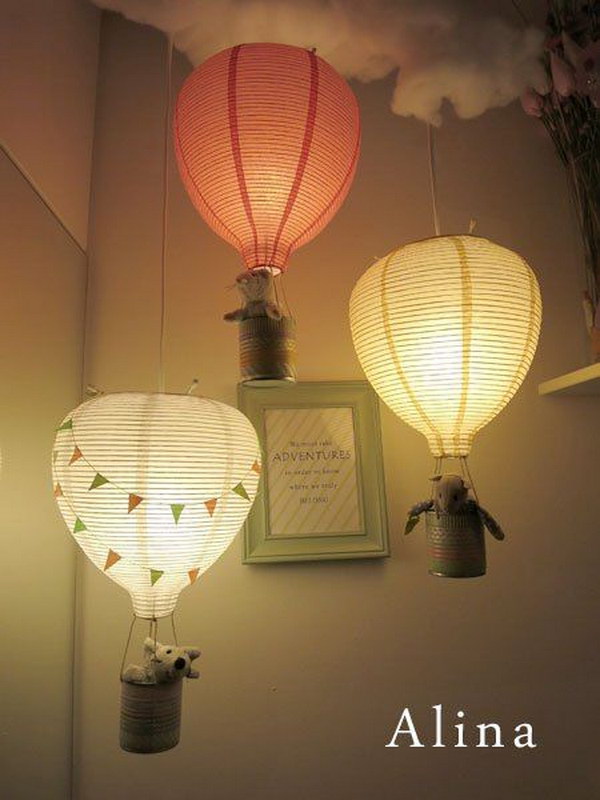 Found Crafting With My Hands
DIY Among Us Night Light
If your kids love the popular game, Among Us, then they will love this fantastic DIY Night Light!
Found Inovatrix Guys on YouTube
Mason Jar Mermaid Light
This is perfect for an under the sea themed bedroom!
Found A Pumpkin and a Princess
Agate Slice Nightlight
Isn't this beautiful?! It's also incredibly easy to make! Why not give it a try?
Found Doodle Craft Blog
Bubble Column Night Light
You often see these at aquariums and they are so cool! Now you can make your own!
Found KmiX on YouTube
Fairy Night Light
Create a small magical scene in a mason jar and light it up with fairy lights!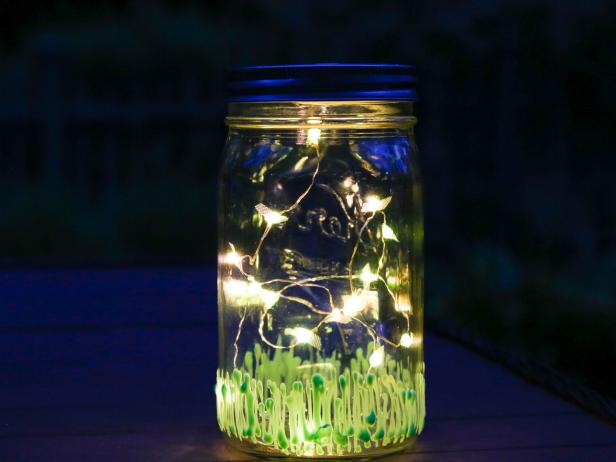 Found DIY Network
LEGO Night Light
It doesn't get more classic DIY than making a night light out of LEGOs!

Found Frugal Fun for Boys
Jellyfish Night Light
Head under the sea with this adorable hanging jellyfish night light!
Found Instructables
Campfire Night Light
This campfire night light is perfect for your happy campers!
Found Queen of Fortune Tarot on YouTube
Firefly Night Light
These cute firefly friends are the perfect way to light up your little's bedroom in a whimsical way!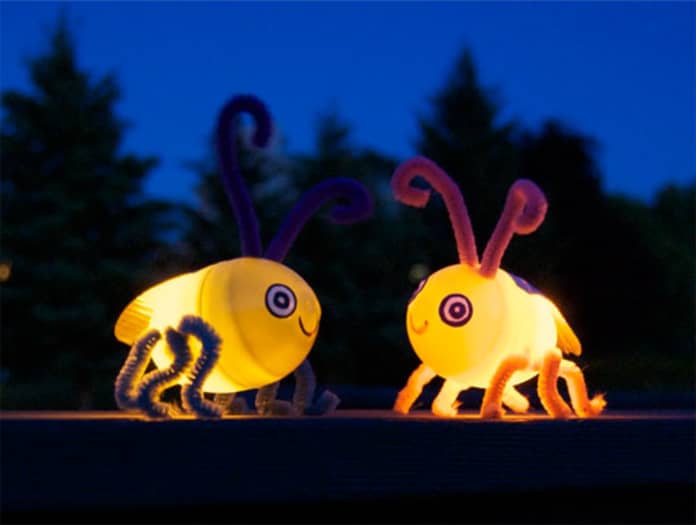 Found Apartment Therapy
Mario Power Moon Night Light
Mario is a classic character and you can use this video to create your very own Mario themed night light!
Found Sunny Lin on YouTube
Constellation Wall Art
You can create wall art that looks great during the day and turns into a magical astrological experience at night!
Found Instructables
Starry Luminary Light
How cute is this luminary light? You can customize it to the colors of your child's room!
Found Dodo Burd
Moon Lamp DIY
You can make your very own glowing moon lamp with this awesome DIY project!
Found Instructables
Birdhouse Night Light
How adorable is this lovely birdhouse nightlight?! It's perfect for a nursery or as an interesting addition to any room!
Found Fizara
Dino Terrarium Light
Create this fun dino scene inside of a jar and let it light up your dino-lover's room!
Found Kid's Crafts
Cupcake Flower Strands
Light up your child's room by making these adorable flower light strands out of colorful cupcake liners!
Found Oh Happy Day
Minecraft Light
Does your child love Minecraft? Then they will love this super fun Minecraft light!
Found Inspire to Make on YouTube
Stained Glass Night Light
This craft is so simple and fun that your kids can join in to make it!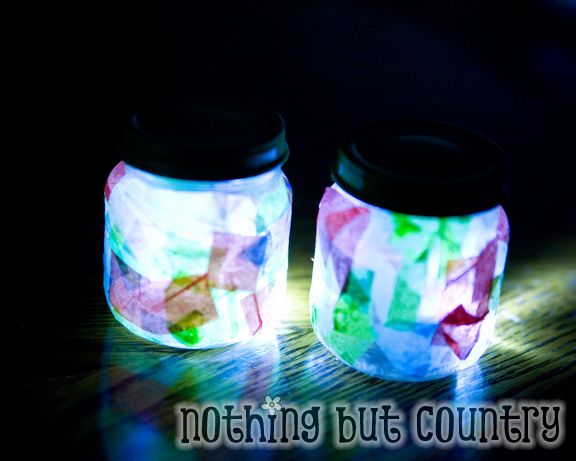 Found Nothing But Country
Enchanted Rose Night Light
This beautiful DIY night light tips its hat to the enchanted rose from Beauty and the Beast! Your Disney fan will love it!
Found Bargain Bethany on YouTube
Glowing Star Night Light
How adorable is this glowing star night light?!
Found BunnieClaire on YouTube
UFO Night Light
Do you have a space-lover at home?! They would love this UFO abduction scene night light!
Found Instructables
LED Night Lamp
This project looks professional quality, but you can make it with this simple DIY video!
Found Honest Indian Couple Diaries
Constellation Jar
This great DIY projects stars and constellations all over the walls so your little one's can star gaze as they drift off to sleep!
Found Handimania
Rocket Ship Lamp
This is perfect for any space-loving kid or teenager!
Found Instructables
Simple Color Changing Night Light
This DIY is so simple, but it is so fun!
Found ADA Fruit
3D Printer Night Light
This DIY uses a 3D printer to create custom night lights!
Found Cats On A Mission
Hug A Bear Night Light
Turn any stuffed animal into a night light to keep your little one feel safe and cozy at night!
Found Instructable
You May Also Enjoy…
37 Ideas for Teen Girl Room Décor
30 Tik Tok Inspired Bedroom Lighting for Teens
40 DIY Bedroom Decorating Ideas