Hello, DIYers!
So many things we buy come in glass jars these days! All sorts of pre-made sauces, yogurts, drinks, nail polish, and more! Unfortunately, in the U.S. glass is also becoming more difficult to recycle. So to make sure that you are getting the most out of the glassware that goes through your house, why not try to upcycle it?! You can put them to use, turn them into something lovely, or make them into a thoughtful gift. It helps the world stay a little bit greener and there are so many amazing things that you can do with them!
Happy crafting!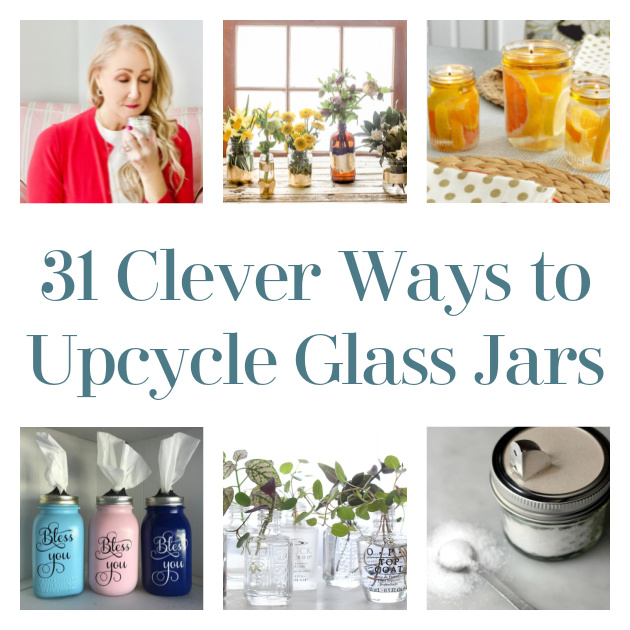 ...
Nail Polish Bottle Propagation
If it's a glass jar, you can use it to propagate plants! This use of nail polish bottles is so cute!
Found YouTube
Farmhouse Kitchen Canister DIY
Spruce up a jar with this farmhouse style! It looks great!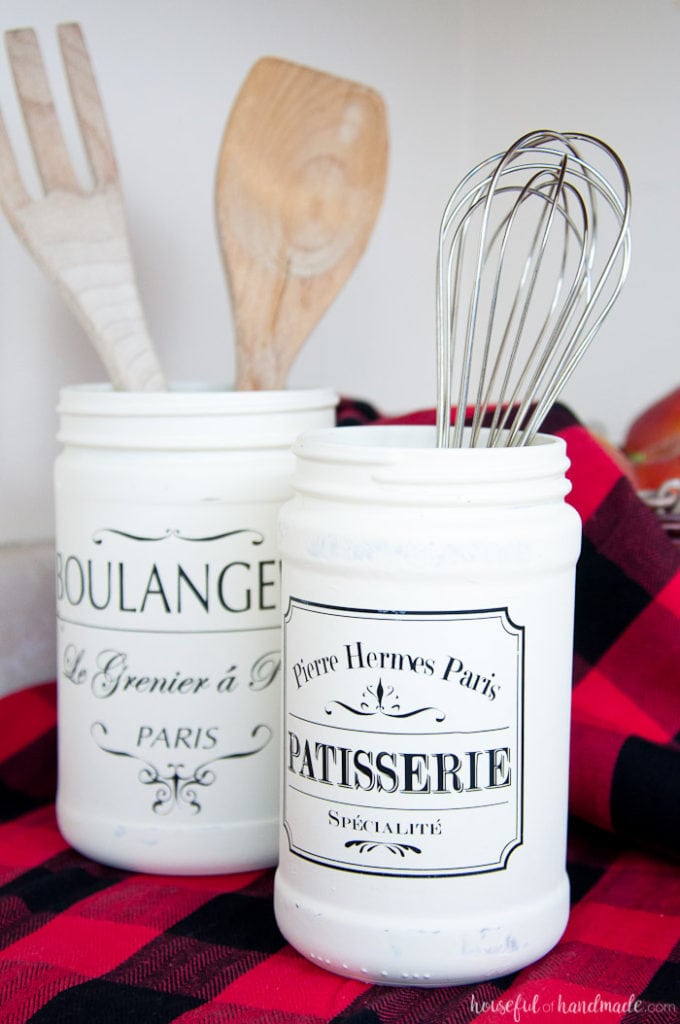 Found Crafting My Home
Terrarium
Flip them upside down and turn them into a lovely terrarium!
Found Instructables
Beeswax Candles
Use glass yogurt jars to make these fabulous beeswax candles!
Found The Family Handyman
Under Shelf Storage
Take advantage of the space under your shelves with this!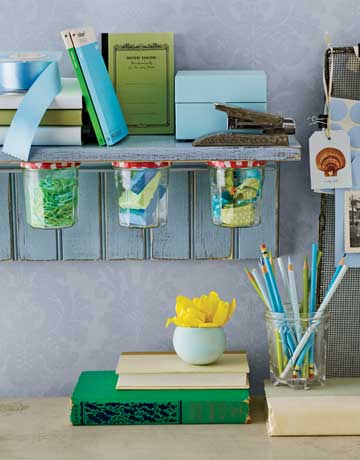 Found Country Living
Fish Bowl
You don't have to go out and spend a ton of money on fish bowl! Just use a jar.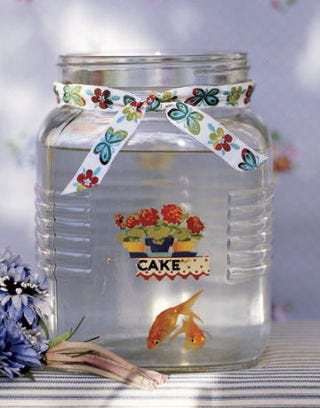 Found Country Living
Gold Leaf Bottle Vases
It's hard to imagine that these glass jars were once something that could have been thrown in the trash without second thought. Sprucing them up and giving them new life as a vase turned them into something lovely!
Found Pretty Handy Girl
DIY Gel Air Freshener
Have your home smelling fresh!
Found One Good Thing
Candle Storage
You can use old candle jars for cute storage containers!
Found Dwell Beautiful
Jar Cookie Mixes
Decorate your recycled jars into lovely layered recipe jars like this cookie mix!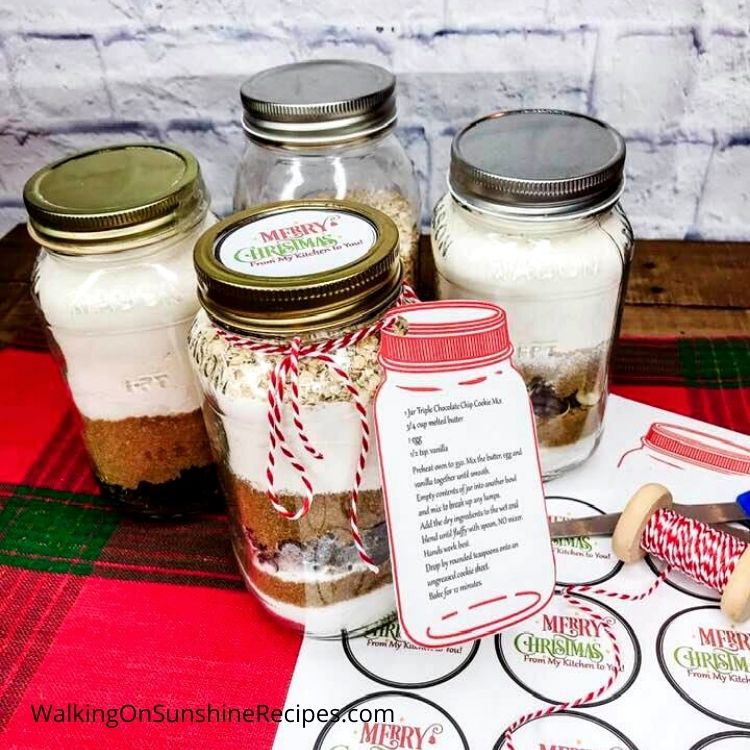 Found Walking On Sunshine Recipes
Reuse Old Glass Jars for Bathroom Organization
Once upon a time it was pasta sauce. Now it is something lovely in the bathroom!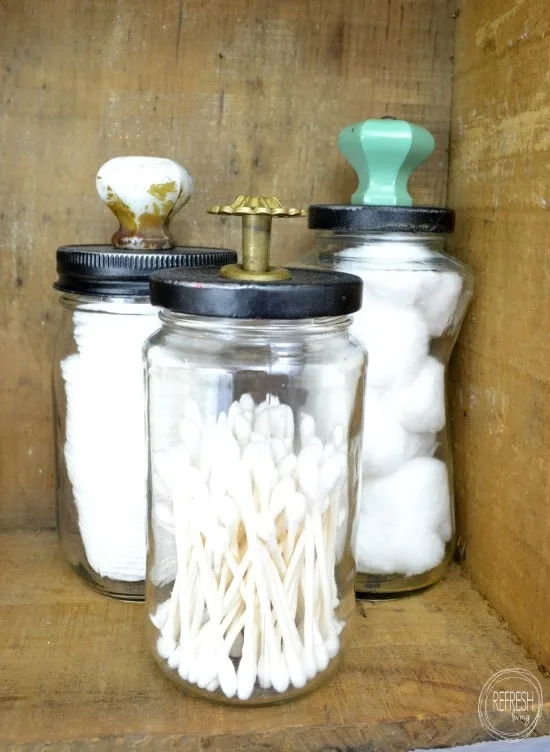 Found Refresh Living
Nail Polish Remover
Let's be clear… this is brilliant!
Found One Good Thing
Glass Lanterns
These mason jars got upcycled into yard lanterns with a colorful glow of sea glass! This is a simple and inexpensive way to add charm to your garden at night!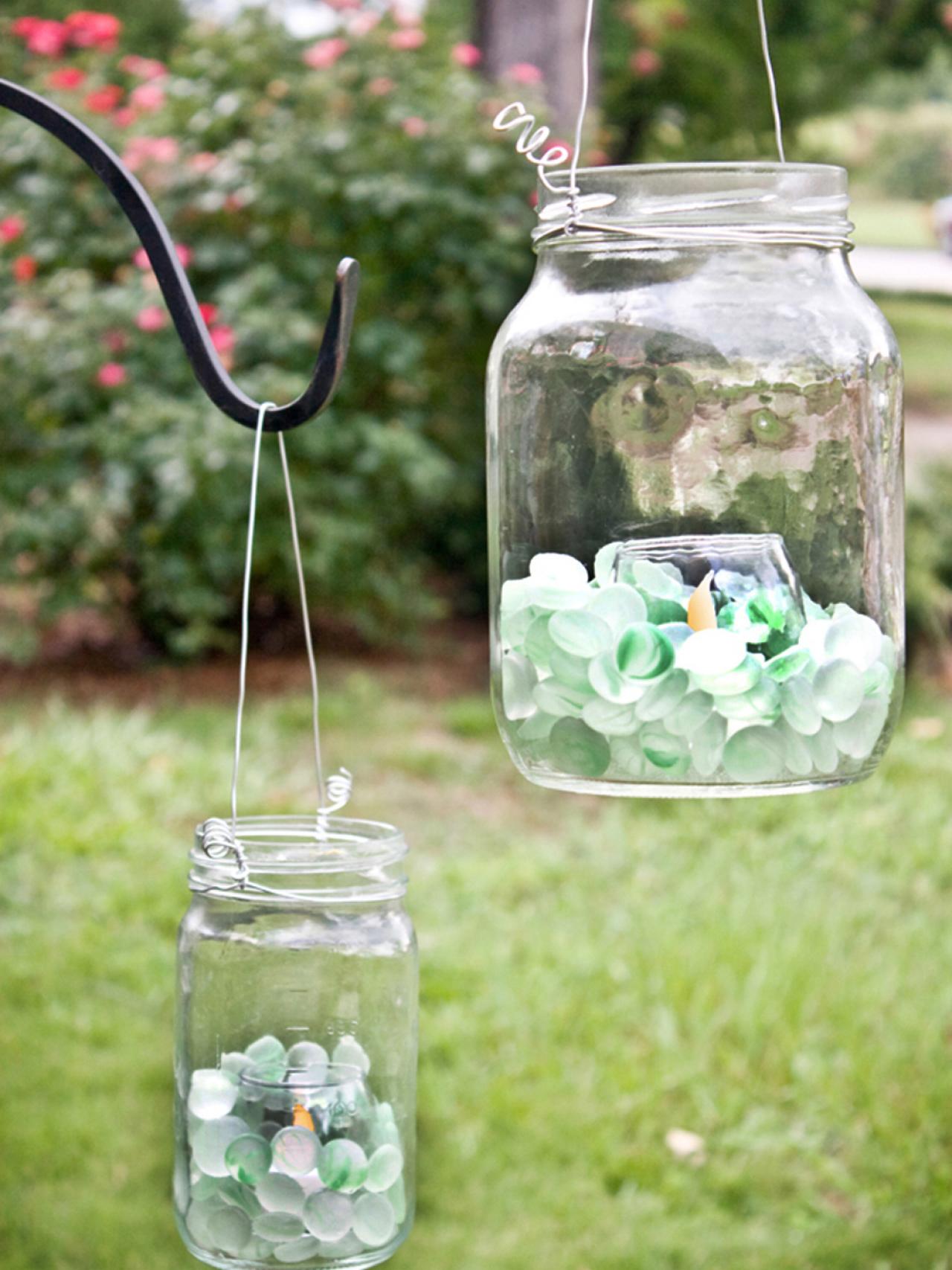 Found hgtv
Soap Dispenser
Turn a mason jar into a soap dispenser! How cute!
Found The Happier Homemaker
Breath Jar
If you tend to get congested, this is a total game changer and you can make it yourself with a recycled jar! Carry it with you on the go!
Found One Good Thing
Super Easy DIY Wall Vases from Upcycled Jars
You can use these wall vases for pretty much anything! You can organize writing utensils, paint brushes, or kitchen wares. You can also use it for flowers, storing seashells, or propagating plants. The options are endless!
Found Crafting My Home
Magnetic Spice Jar
Use old baby food jars as a magnetic spice rack!
Found One Lucky Pickle
Matte Vases
How cute are these?! Use chalk paint on your jars and then go over it with a fresh, bright color!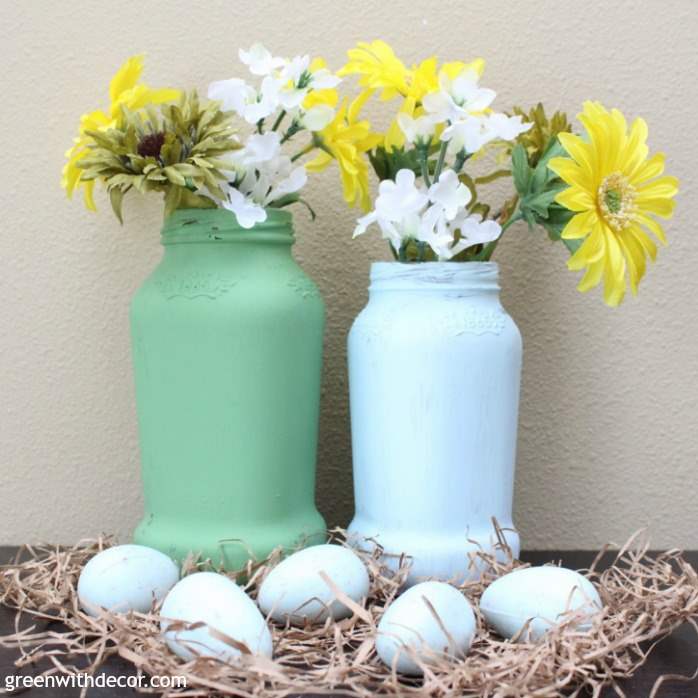 Found Green With Décor
Marinate Meat
Forget plastic bag that leaves leaking messes all over your refrigerator! Use a glass jar when marinating your meat!
Found One Good Thing
Jute String Lanterns
Forget paying a ton of money on jars and string at a fancy home goods store. You can make your own!
Found Love Create Celebrate
Mini Blender
There are good odds that a mason jar would fit and secure perfectly over your blenders blades. Make sure you take advantage!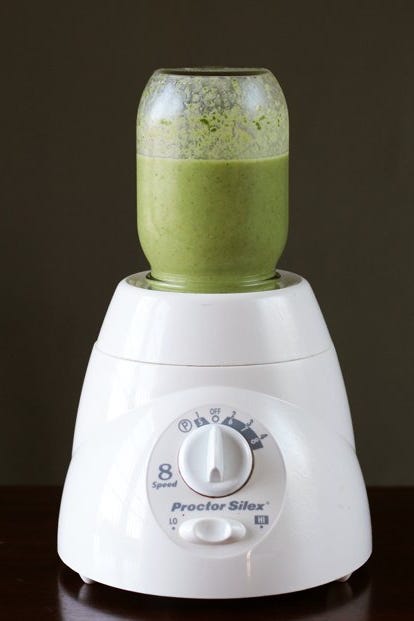 Found The Kitchn
Bless You Mason Jar Tissue Holder
Bless your guests with this super cute DIY tissue dispenser!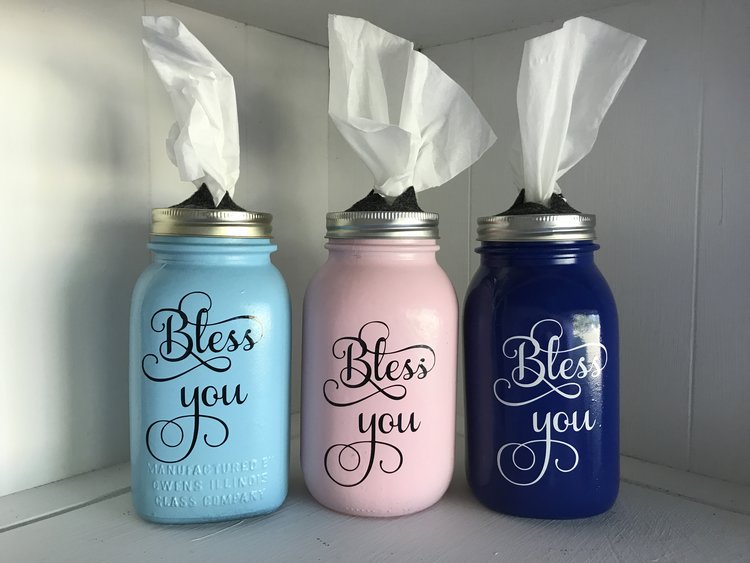 Found Day to Day Adventures
Single Cupcake Holder
These would be cute stacked, especially for an outdoor event!
Found Nellie Bellie
Beautiful Mason Jar Water Candle
Brighten and freshen up your kitchen with these candles!
Found One Good Thing
DIY Spout for Jars
Store salt, baking powder, or anything you want in these spouted jar upcycles!
Found Sheri Silver
Decorative Fisherman Netting Wrapped Jars
How cute are these? They are perfect for a beachy or coastal décor.
Found Stow and Tell U
Mason Jar Herb Garden
Many people use mason jars to as planters, especially for herbs. This is a great idea! However, make sure that you add a layer of rocks at the bottom at of the planter for water to drain from the soil in case of over watering. This will help to avoid root rot!
Found One Good Thing
Hot Cocoa Jars
If you're looking to get something small for co-workers, kids teachers, etc. why not make these hot cocoa jars! Dress them up and fill them with all of the fixings for a luxurious cup of hot chocolate!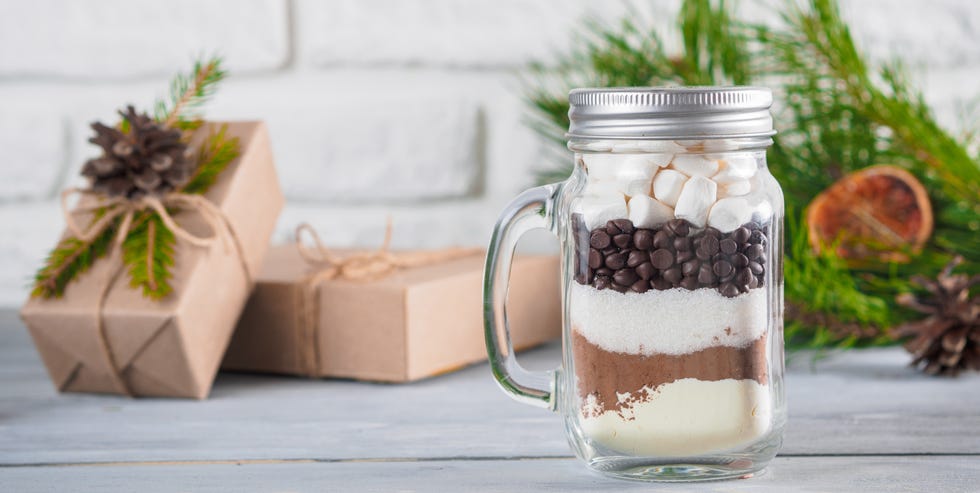 Found Country Living
DIY Toothbrush holder
Use wire and a hollowed out lid to secure your toothbrushes in the top of a jar!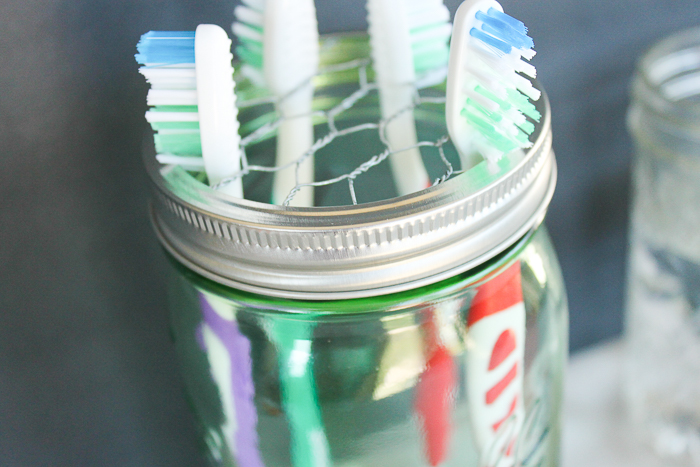 Found Country Chic Cottage
Wine Bottle Christmas Decorations
You can use wine bottles in your holiday decorating! Check out this inspiration!
Found Hubpages
Manicure Jars
Manicure jars can be made with any upcycled jars! Just fill with all of the manicure basics and dress it up! They make great party favors or small gifts!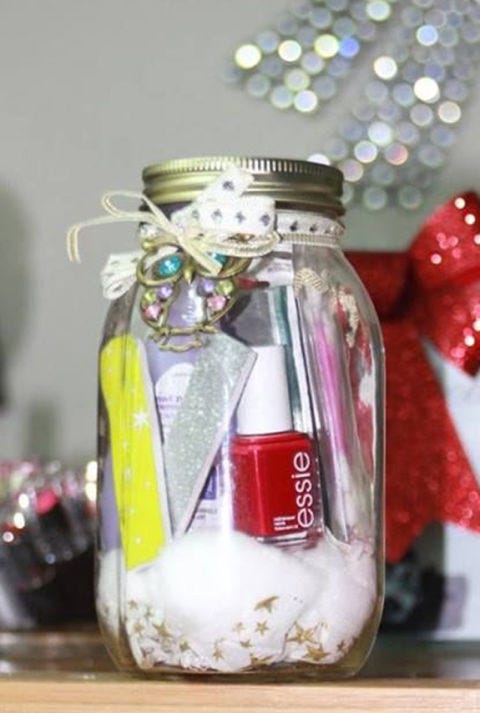 Found Very Allegra
You May Also Enjoy…
30 Creative Newspaper Upcycle Projects
30 Brilliant Hacks and Upcycle Projects for Pool Noodles
30 Creative Upcycle Ideas for Old Keys
30 Phenomenal Wine Bottle Upcycle Projects
31 Fabulous and Interesting Wine Cork Crafts
40 DIY Hand Painted Wine Glasses
20 Bright Ideas DIY Wine & Beer Bottle Chandeliers