Hello, DIYers!
Do you know how Indians were known for using all parts of the buffalo when they were hunting? Well coupled with out blog on wine cork DIYs, YOU can be just as responsible with your wine drinking habit! Whether you are saving your bottles or crafting while you're drinking (please invite us!) we've put together a truly phenomenal list of wine bottle upcycle projects that you can do alone or with your very best friends!
You can add some beauty to your patio and garden, prepare for a special event, and even light up your home!
Happy crafting, everyone!
...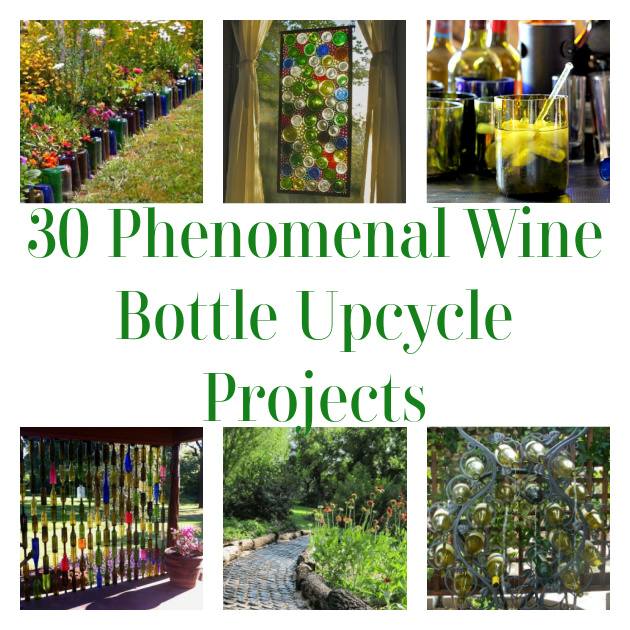 Citronella Candles
Relaxing outside in the summer isn't complete without these lovely and effective citronella candles made with upcycled wine bottles!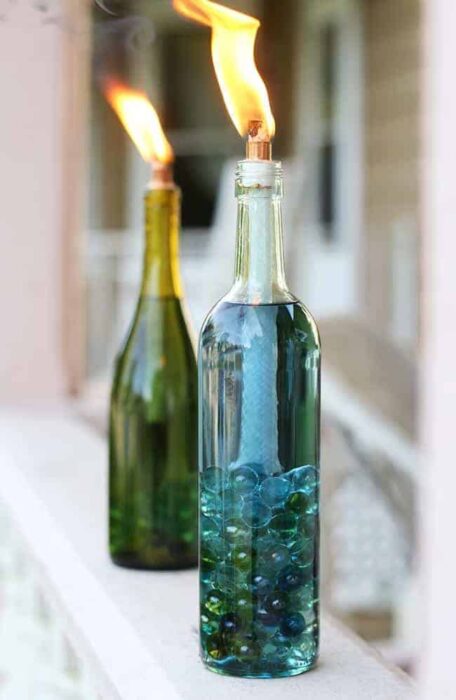 Found Hello Glow
Stained Glass Art
The bottom of your wine bottles can be upcycled into this fabulous stained glass art!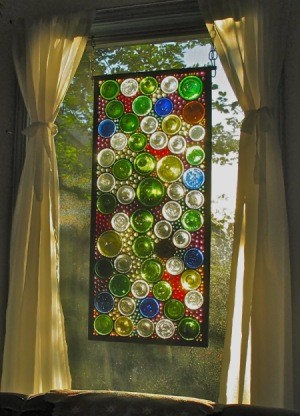 Found Thrifty Fun
Succulent Planter
Do you love wine AND house plants? Then this is the best of both worlds!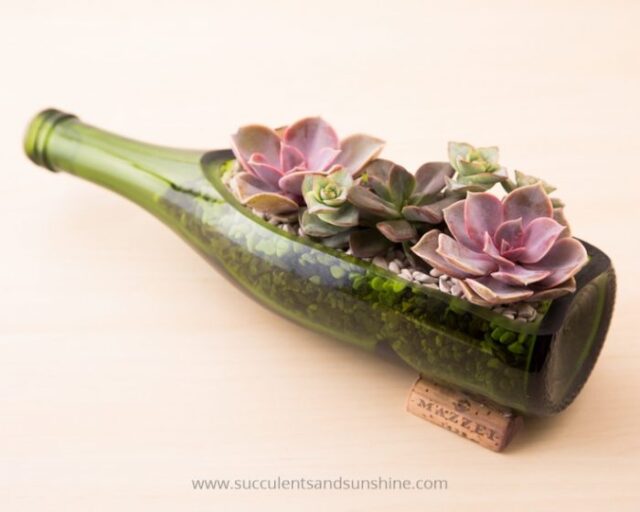 Found Succulents and Sunshine
Wine Bottle Wall
Add an element of beauty and a pop of color to your backyard by building this fantastic DIY wine bottle wall!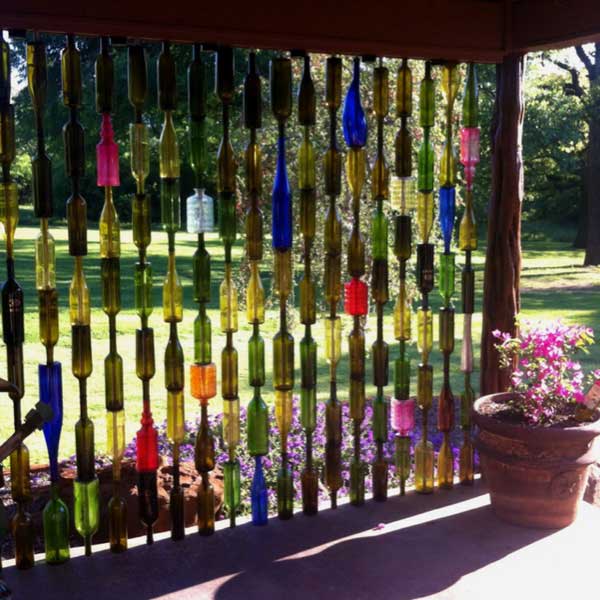 Found Stacey Hare
Message In a Bottle
Do you love coastal décor? It isn't complete without this amazing message in a bottle!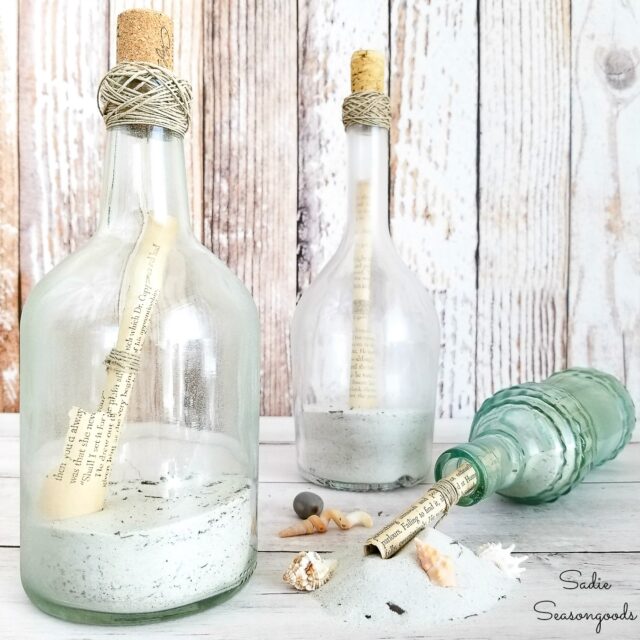 Found Sadie Seasongoods
Wine Bottle Chandelier
Who wouldn't love this incredibly charming DIY chandelier?!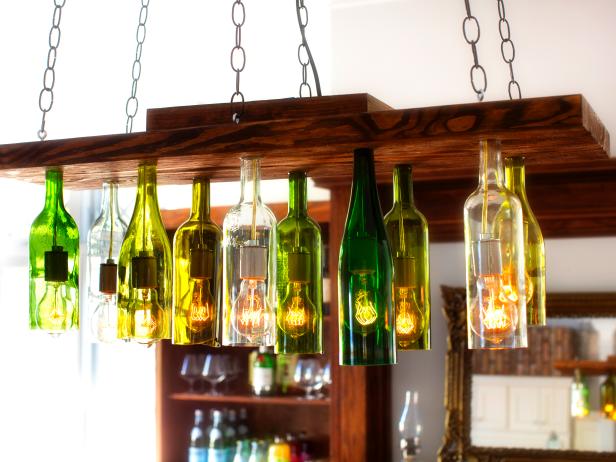 Found DIY Network
Bird Feeder Upcycle
Feed your local wildlife by making this fabulous bird feeder upcycle!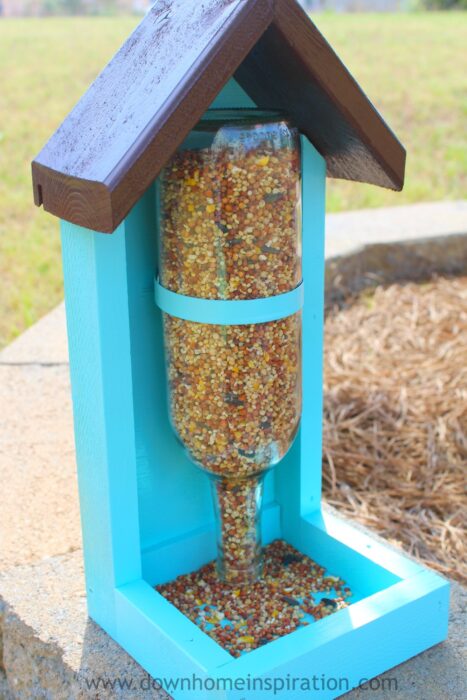 Found Down Home Inspiration
Wine Bottle Water Fountain
Keep your bottles pouring by making your very own wine bottle water fountain in your back yard!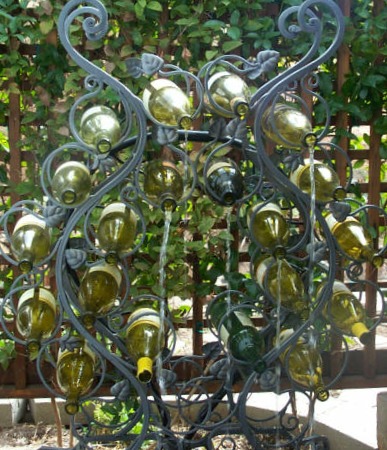 Found Life and Linda
Glassware Set
Create your own glassware set out of the bottom of your old wine bottles!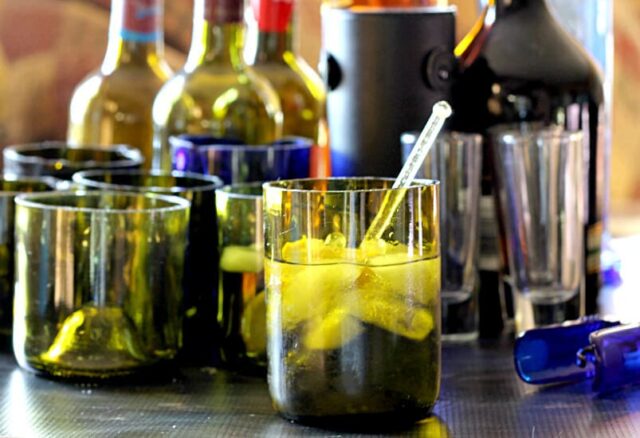 Found Hearth and Vine
Wine Bottle Terrariums
Use the bottom half of a clear wine bottle to create this unique and lovely terrarium. Why not give it a try?!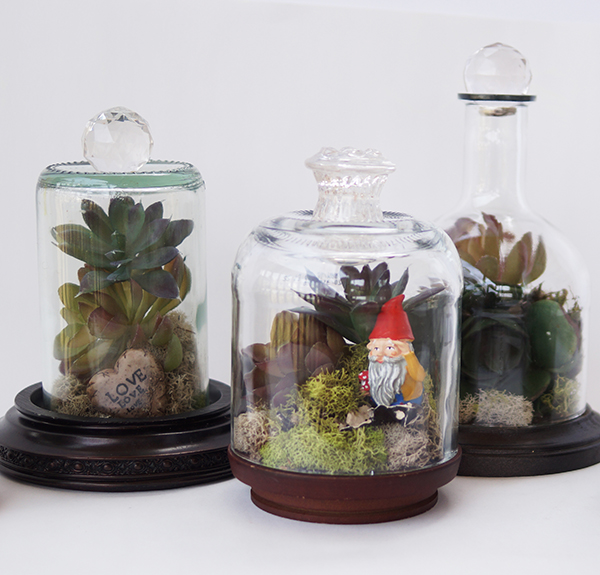 Found Saved By Love Creations
Garden Bed Edges
Do justice to your lovely garden by using colorful, upside down wine bottles to edge the bedding.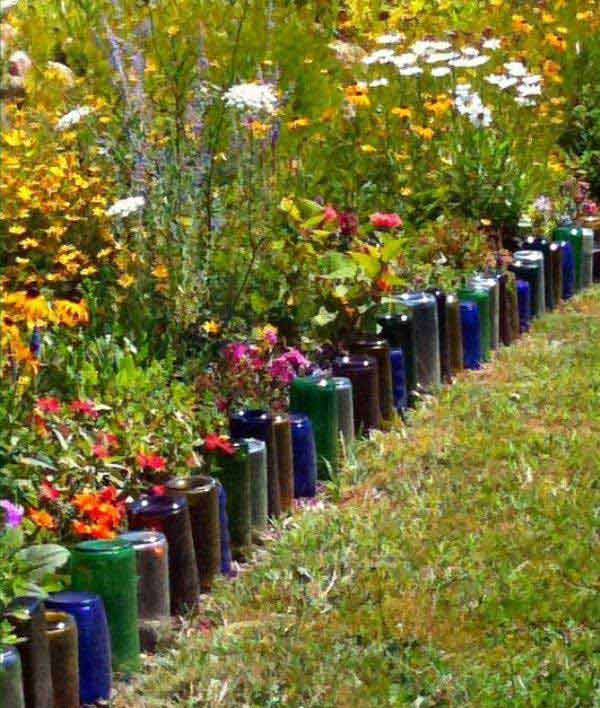 Found Inspiration Green
Charcuterie Board
Did you know that you could actually flatten wine bottles in a kiln?! After that, you can use it as a charcuterie board, trinket tray, or utensil rest for your stove!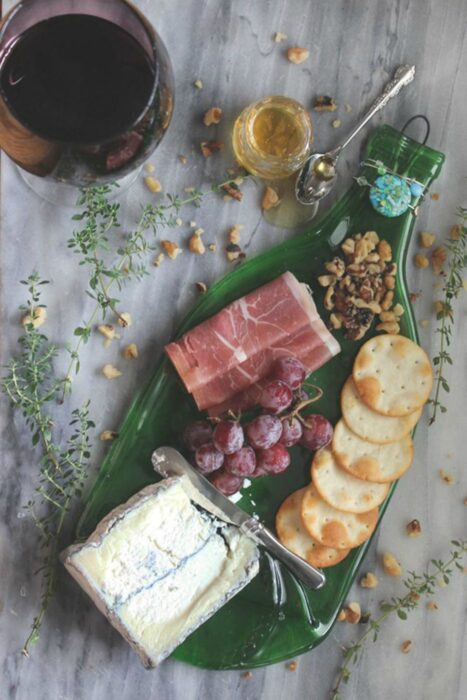 Found Hunker
Wine-d Chime
You can upcycle your wine bottles and corks by making this lovely wind chime! Perfect for sitting on the porch on a breezy day!
Found Pinots Palette
Etched Soap or Oil Dispenser
Put your wine bottles to use in your home by turning them into a soap or oil dispenser!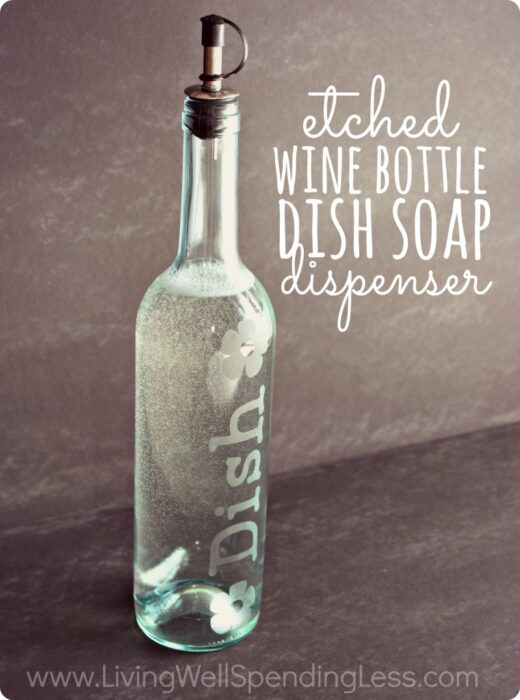 Found Living Well Spending Less
Knotted Jute Net Demijohns or Bottles
Get beachy with this fabulous DIY!
Mosaic Wine Bottles
Try something fun and different by turning your plain old wine bottle into a lovely mosaic tile!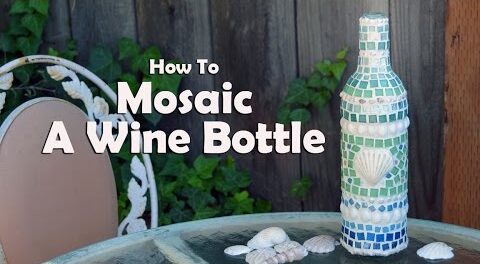 DIY Modular Shelf
You can make this entirely eco-friendly shelf using wood planks and wine bottles! Give it a try!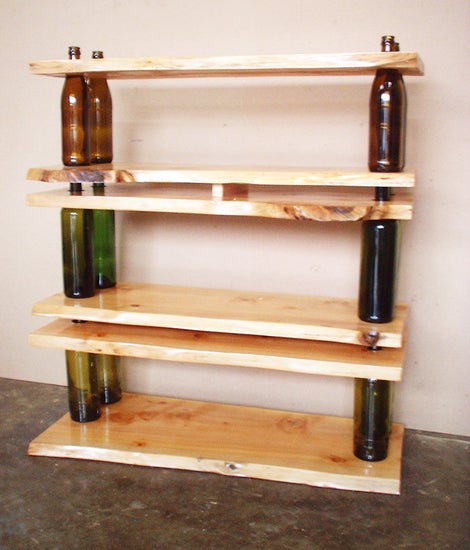 Lacey Vase Décor
This is a simple and elegant upcycle DIY that you can prepare for your home or any event!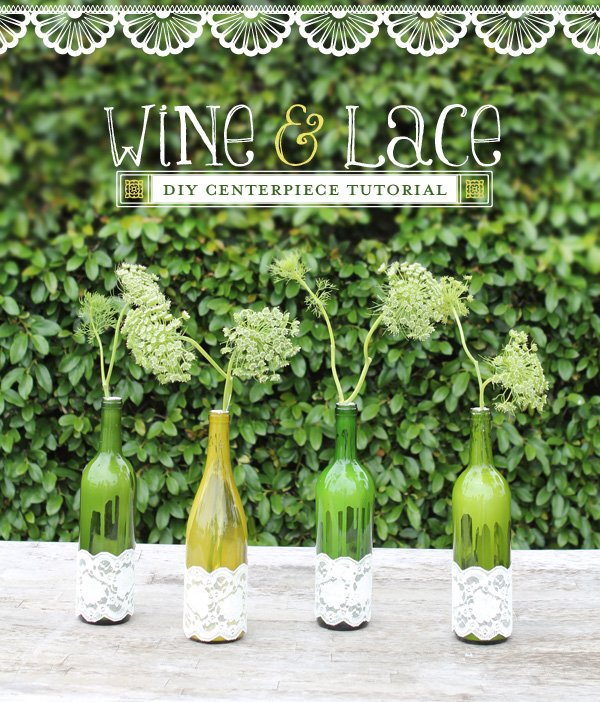 Found Hostess with the Mostest
Wine Bottle Walkway
Looking for something interesting and beautiful for your garden walkway? You can actually make it out of wine bottles! This is a big undertaking but the results are beautiful!
Found DecorTips
Faux Mercury Glass
You can add the charm of mercury glass to your décor on a budget with this fantastic DIY tutorial!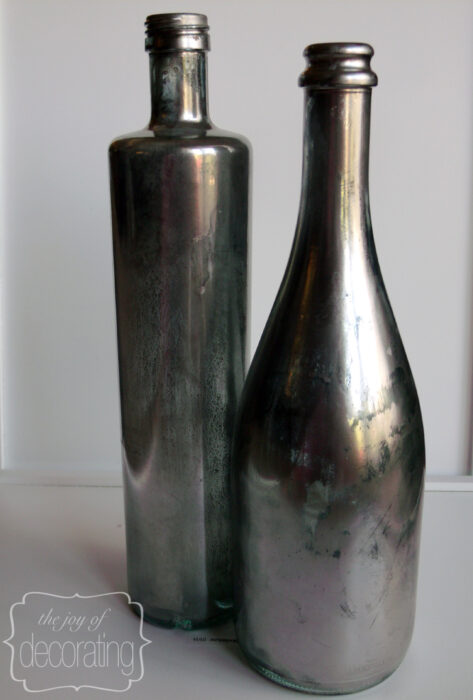 Found The Joy of Decorating
Glass Pebble Lights
You can use old, clear wine bottles to make this awesome glass pebble light fixture. Perfect to hang over a bar!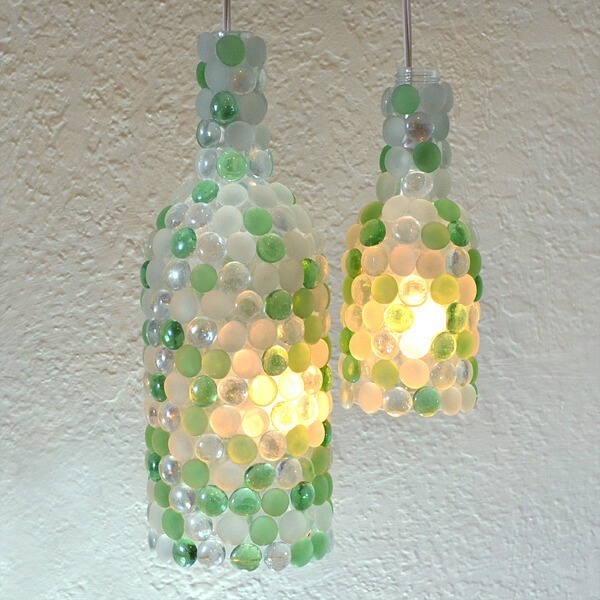 Found Dream A Little Bigger
Romantic Candle Holder
These are perfect for a wedding or other event!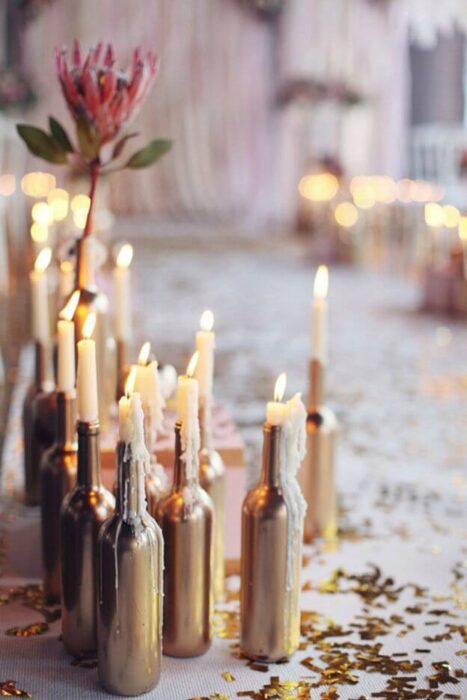 Found Ruffled Blog
Rainbow Lanterns
This is perfect for outside décor! Maybe even for a wine party?! Make it in any colors that you like!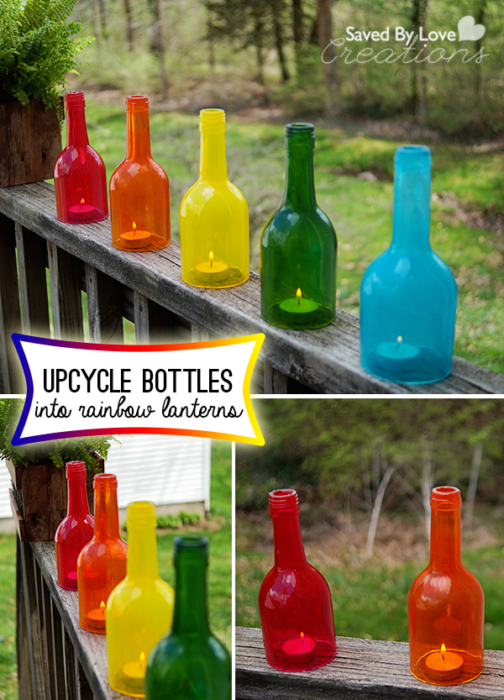 Found Saved By Love
Solar Heated Water Bed
Heat gets trapped inside of these bottles, keeping the soil nice and warm in the sunshine!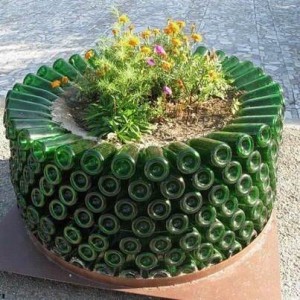 Found The Homestead Survival
Self Watering Planters
Do you have trouble knowing when your plants need water? No more need to worry!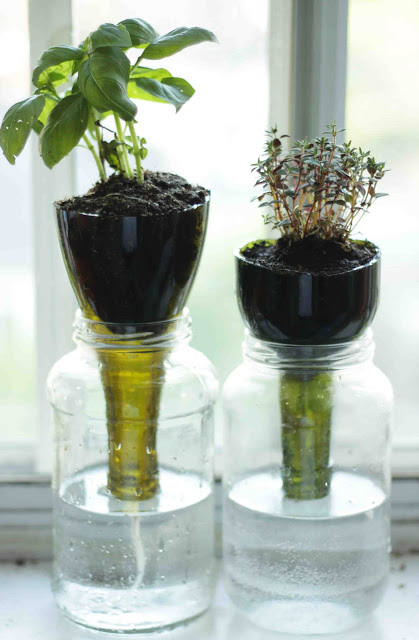 Found Little Projectiles
Wine Bottle Incense Burner
It's so peaceful to watch the smoke pour out of the top of the wine bottle incense burner!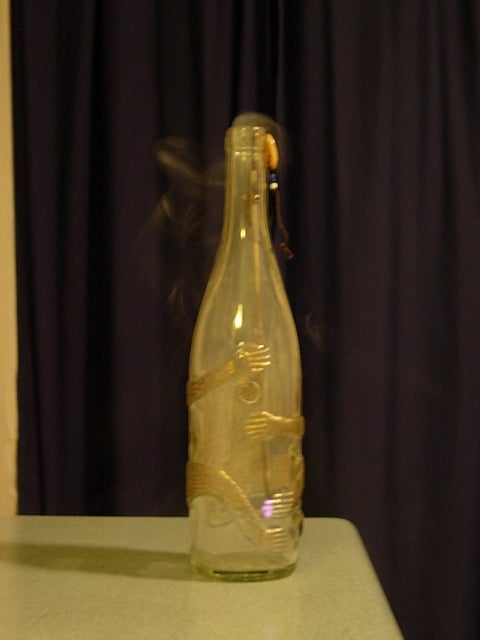 Found Instructables
Wine Bottle Garden Tree
Add a burst of color to your yard or sun room by making this beautiful glass garden tree!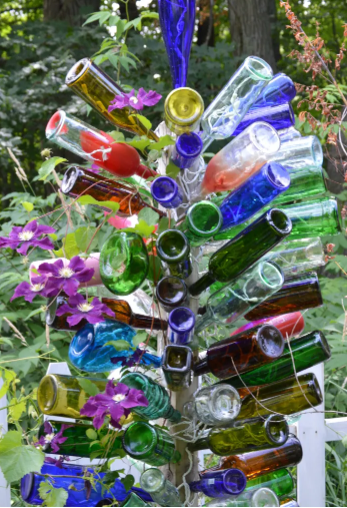 Found Den Garden
Reclaimed Wood Wall Vase
This is a super sweet and easy project that you can hang on your wall and fill with wild flowers all summer long!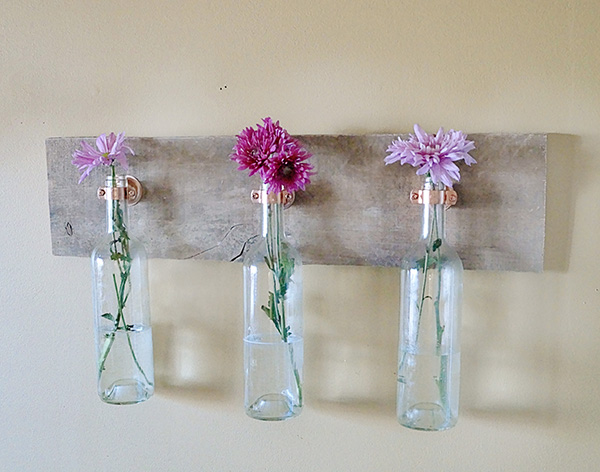 Found Saved By Love Creations
Puff Paint Wine Bottle Vases
How cute are these textured, bogo glass vases?!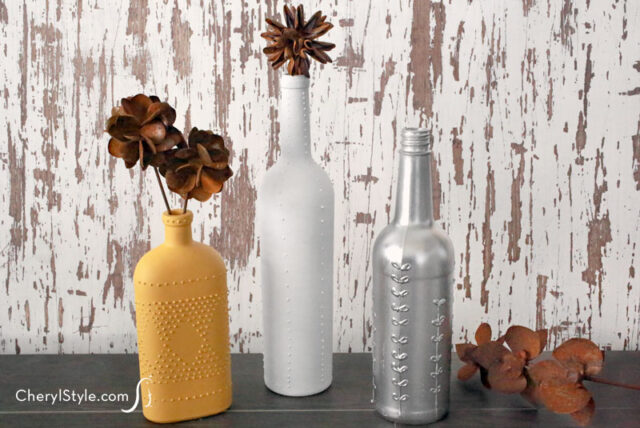 Found Everyday Dishes
Twine Wrap Bottle
This is a simple way to add some texture to a table display! Just wrap and glue the twine!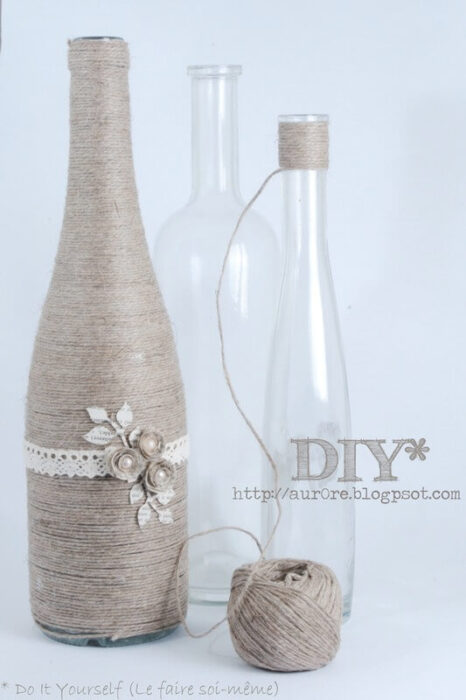 Found Aur0re
You May Also Be Interested In…
31 Fabulous and Interesting Wine Cork Crafts
40 DIY Hand Painted Wine Glasses
20 Bright Ideas DIY Wine & Beer Bottle Chandeliers
30 Fabulous DIY Active Wear Projects
37 Beauty Supplies You Can Make Yourself