Hello, DIYers!
Do you have a stack of old newspapers around that you aren't sure what to do with? Why not upcycle them! Newspaper is a fantastic staple for a ton of fun crafts and upcycle projects! Kids and adults can both have fun getting creative. Whether you want to make your own hat or pirate sword or use newspapers as the staple for some home décor, we've got you covered! Relax and enjoy!
Happy crafting!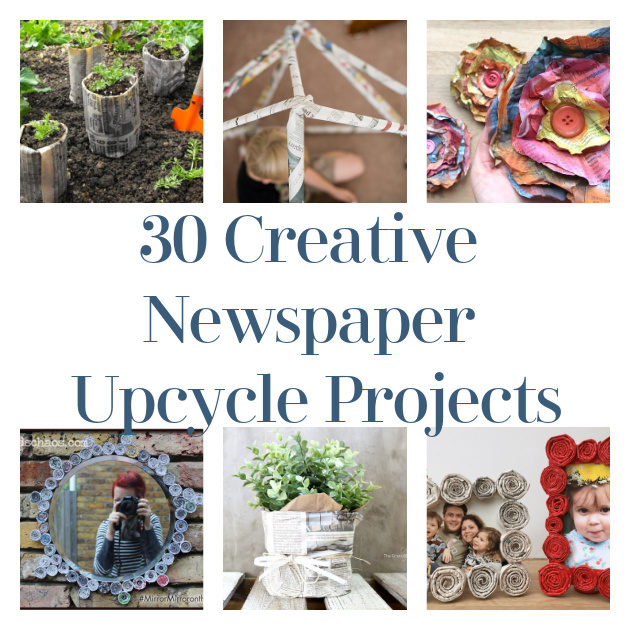 ...
Framed Newspaper Art
Dress up all sorts of framed art using newspaper as a background!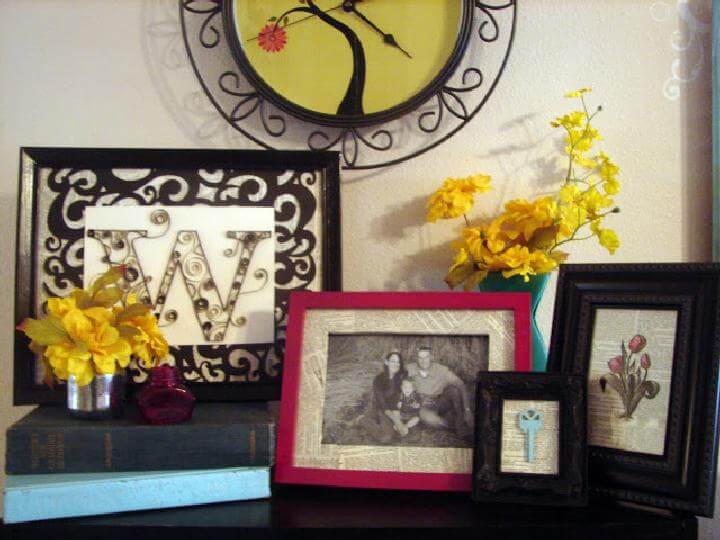 Found A Girl and A Glue Gun
Painted Newspaper Flowers
Aren't these gorgeous?! They're easy to make and you can fix them to pins, hair clips, or turn them into wall art! Give it a try!
Found Red Ted Art
Newspaper Seedling Pods
Use old newspaper to make these fantastic seedlings pods for growing your garden!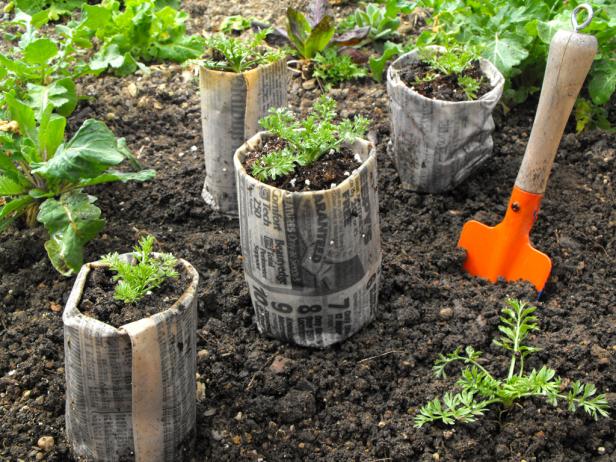 Found HGTV
Newspaper Wall Art
How beautiful is this?! It's not difficult, but a little time consuming. Totally worth it!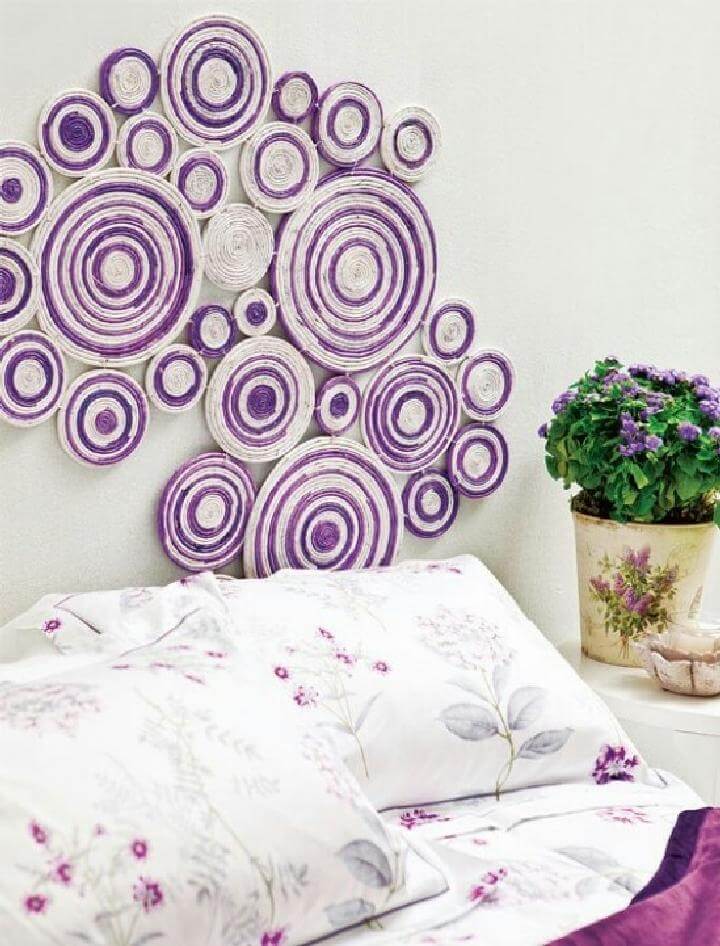 Found DIY Enthusiasts
DIY Lamp Shade
Need a lamp shade? Look no further than your stack of used newspapers!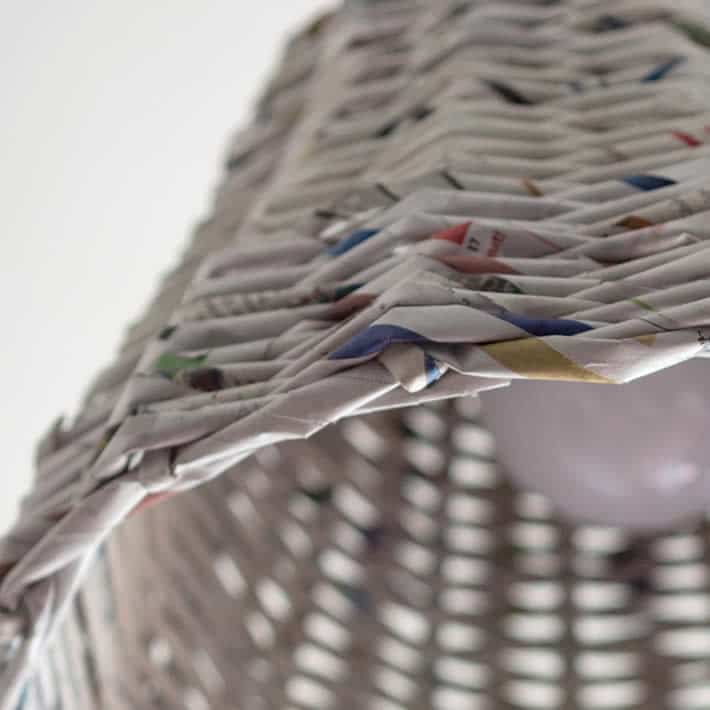 Found Upcycle DZine
Newspaper Art Accents
Dress up a painting by adding a background of newspaper!
Found Christina Lorraine Young
Newspaper Table Runner
Decorate your table with this awesome upcycled table runner!
Found Serendipity Refined
Newspaper Gift Bags
Gift bags can get pricey. Making your own will save you money and look how cute they are when made with newspaper?!
Found How About Orange
Newspaper Snow White Mirror
Recreate this classic mirror shape using- you guessed it! Newspaper!
Found Kid's Chaos
Newspaper Hats
Unsure of what to do with an old stack of newspapers? Play dress up with them, of course!
Found All For The Boys
Newspaper Nail Art
Show off with these awesome newspaper nails!
Found YouTube
Newspaper Coasters
Want to make your own coasters? Why not try these?!
Found Saved By Love Creations
Decorative Newspaper Bag
This is a gorgeous and creative touch to add to a plant!
Found The Crazy Craft Lady
Newspaper Butterflies
Paint your newspaper and make these adorable butterflies!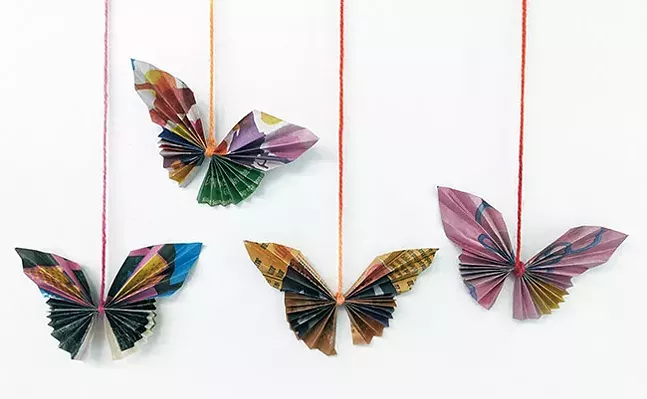 Found Red Ted Art
Newspaper Heart Garland
This is a super cute way to decorate for Valentine's Day (or any time, really!)
Found Red Ted Art
Newspaper Wreath
Turn the news into something beautiful for your wall!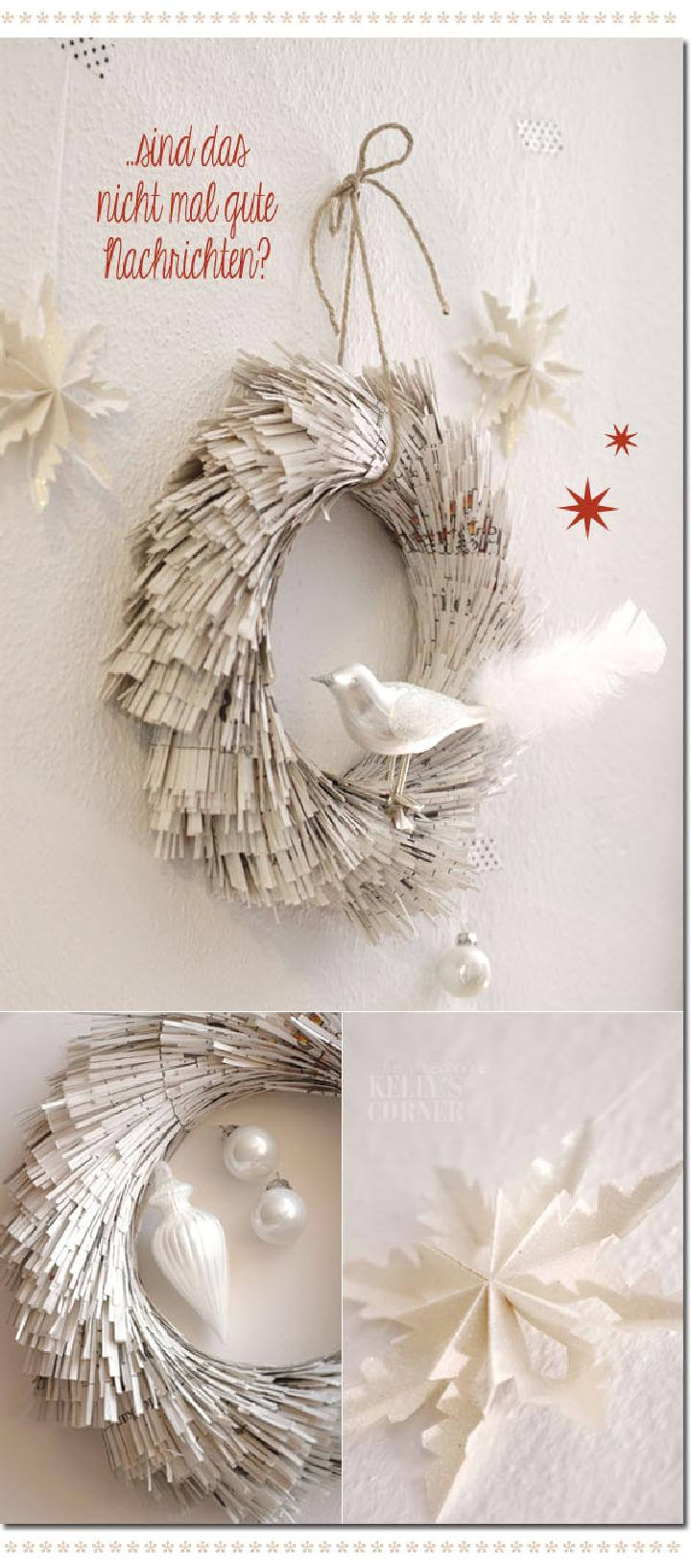 Found Kelly's Corner
Newspaper Wedding Bouquet
Don't feel like spending a ton of money on expensive flowers for your wedding? Why not make this?!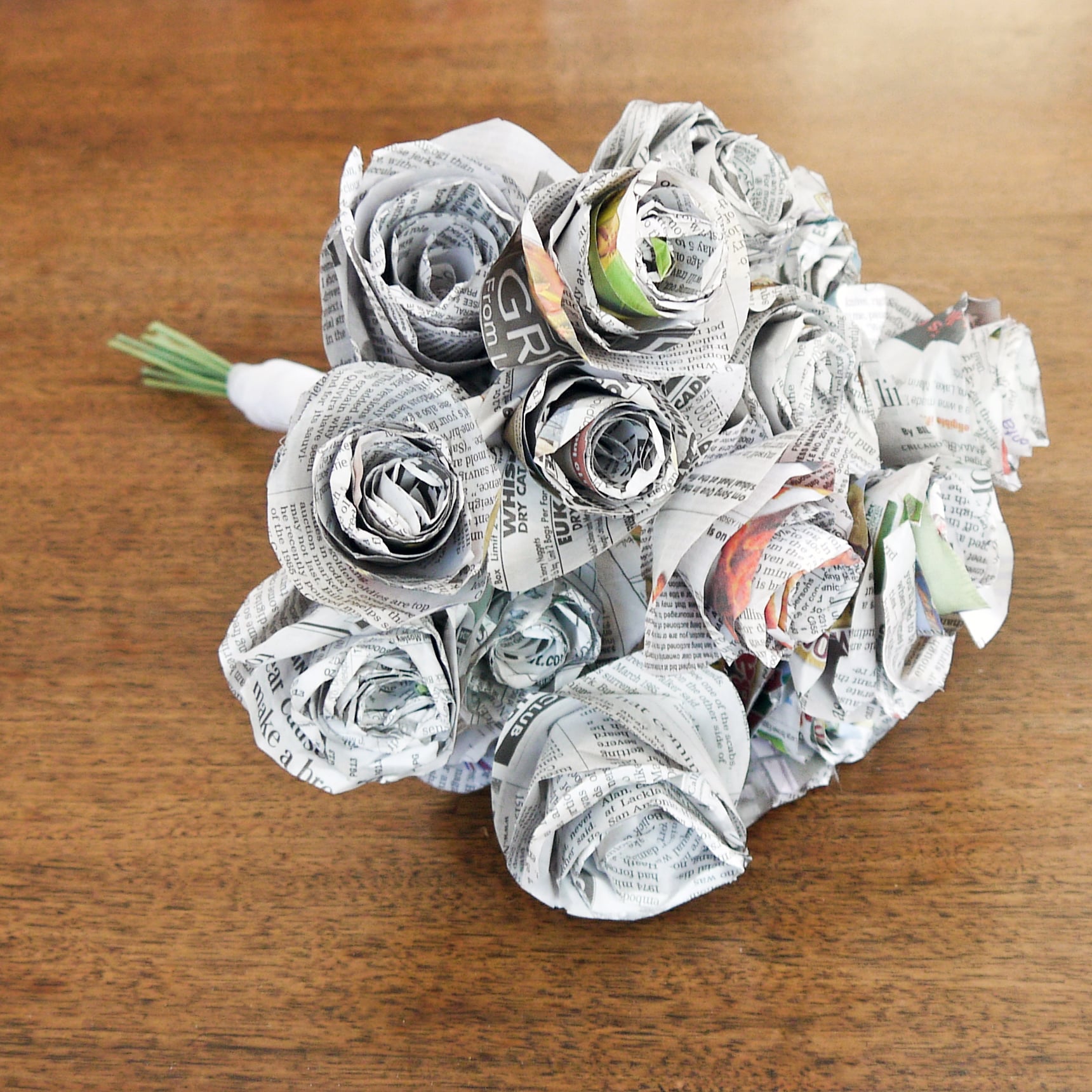 Found Popsugar
Newspaper Mache Lamp
Light up the room with this fantastic lamp that uses newspaper as it's base!
Found Pretty Prudent
Dainty Giftbag
How cute is this?! It's perfect for a small lightweight gift!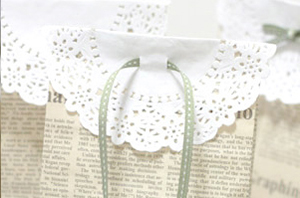 Found Kenh14
Newspaper Beads
Making paper beads is easy! And you can do them with newspaper as well! Make necklaces, earrings, and more!
Found Big Bead Little Bead
Life-Size Building Blocks
This is an awesome STEM project and so fun!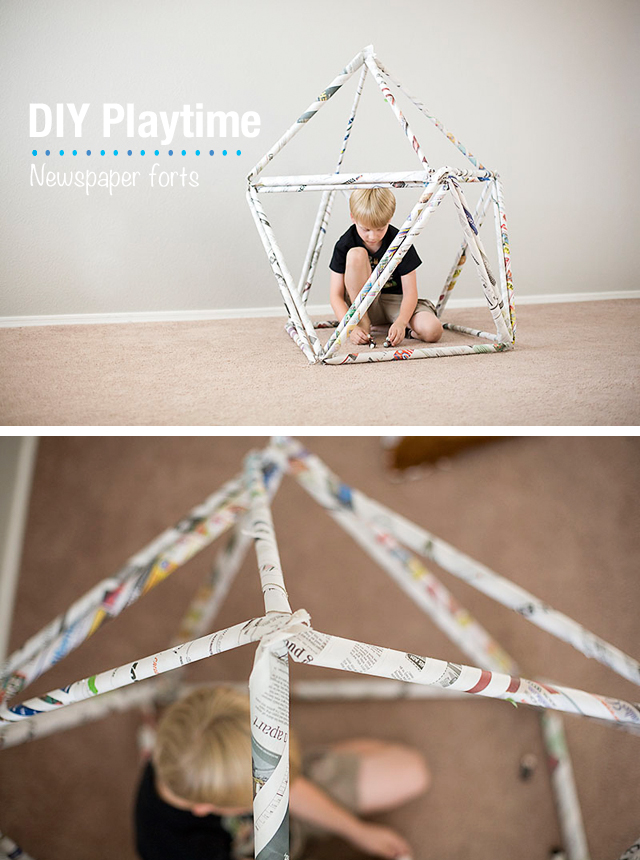 Found Modernparentsmessykids
Newspaper Swirl Photo Frames
This is a cute way to decorate with your old newspapers! Your little one can help!
Found Red Ted Art
Flowery Party Hats
Why not make these lovely hats and have a tea party?!
Found Maya Made
Newspaper Origami Cranes
You don't have to have special paper to get started practicing the art of origami! Just use newspaper!
Found Instructables
Newspaper Weave Basket
This is a fun and easy craft you can do with kids! They'll love having a little homemade box to store their treasures in!
Found Deceptively Educational
Hot Mat Newspaper Coiled Square
This is a great hot pad to use in your kitchen! Just make sure you read the instructions on how to make protect it from heat!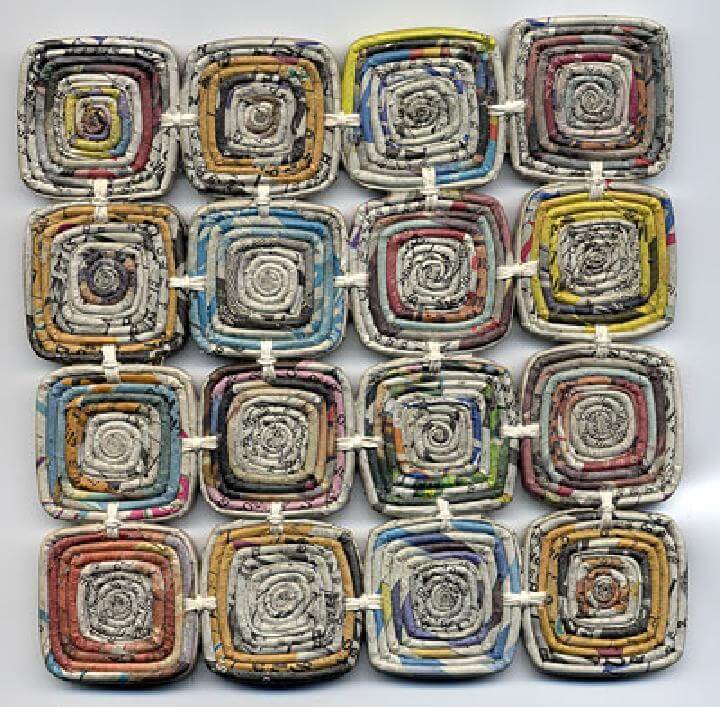 Found Havemuse
Newspaper Pirate Swords
Go on an adventure with these great swords!
Found Alpha Mom
Rolled Newspaper Flowers
Adorable flowers can be used for decoration around your home!
Found Back to Calley
Newspaper Picture Frame Art
Here is a different take on using newspaper to decorate a picture frame!
Found Saved By Love Creations
Paper Newspaper Boats
You can use newspaper for this tutorial!
Found Red Ted Art