Hello, DIYers!
Today we are talking about an upcycle project that anyone with a Keurig can enjoy! Use your used Keurig cups to craft with your little ones, make something cute and decorative for your house, or a function of organization or party planning! You can save some money and the planet at the same time!
Happy crafting!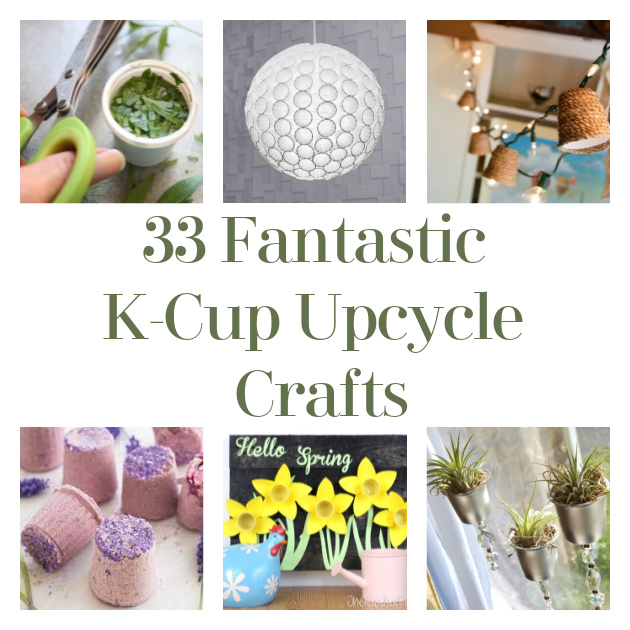 ...
Twinkle Lantern with Rope
Wrap and hot glue rope to your K Cups and add them to a string of Christmas lights for an expensive look on a budget!
Found Pinterest
Seed Starters
The cup and the coffee grounds make this upcycle project a hit!
Found Fresh Eggs Daily
Freeze Herbs and Oil
Freeze leftover oil and herbs into the perfect serving size to use later!
Found Happy Hooligans
Valentine's Day Treat Buckets
How cute are these? They are perfect to hand out for a Valentine's Day class party!
Found She Saved
Concrete Candle Holders
Use your K-Cups to make a concrete mold for your candles!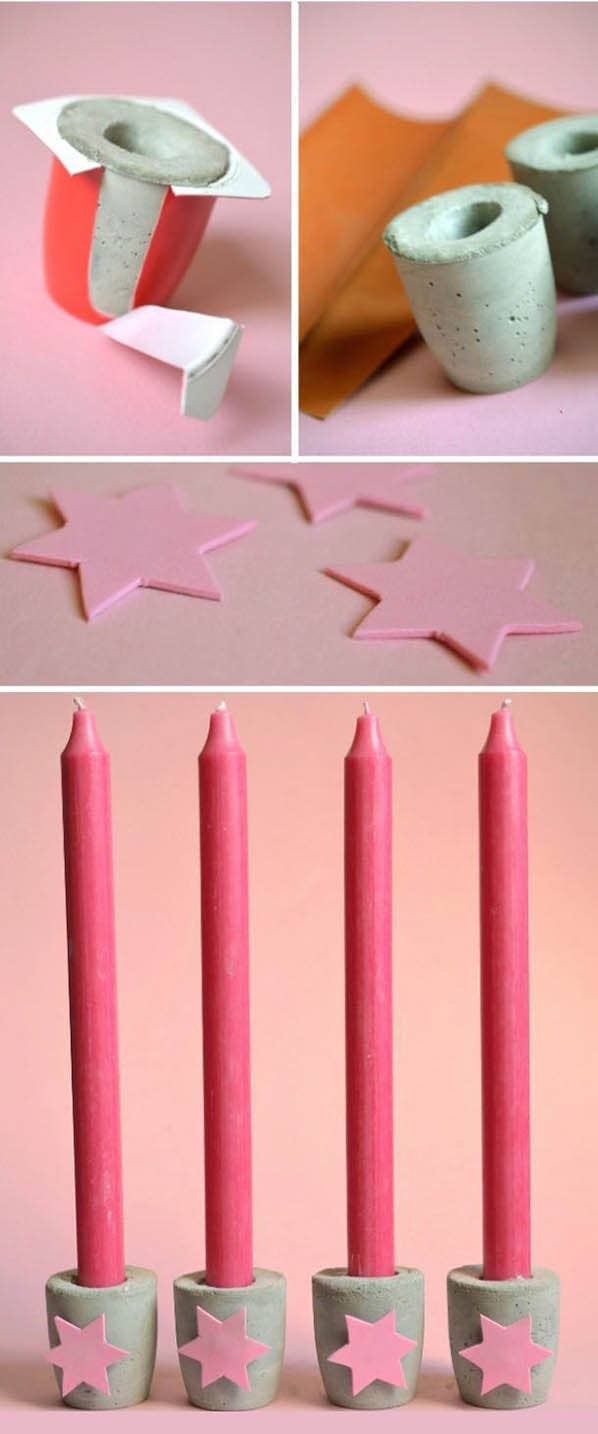 Found Lots of DIY
Memory Game
Make a fun memory game for your little one!
Found Entirely Smitten
Air Plant Holder
Dress up your K Cups with a funky color and jewels then fasten a suction cup to it to stick on the window!
Found HomedIt
Junk or Office Drawer Organization
If your office drawer is a mess or your junk drawer could use a sprucing up, why not try this? You can fit loose change, paper clips, random nails, etc!
Found Happy Hooligans
Spring Daffodils Pallet From K-Cups
This is a super cute Spring décor DIY project!
Found The Kim Six Fix
Confetti Poppers
Pump up your celebrations with this simple DIY popper project!
Found The Tip Toe Fairy
Jello Shot Cups
Instead of using store bought plastic cups, save money and additional waste by upcycling your K-Cups for Jello shots! Here is a recipe to try!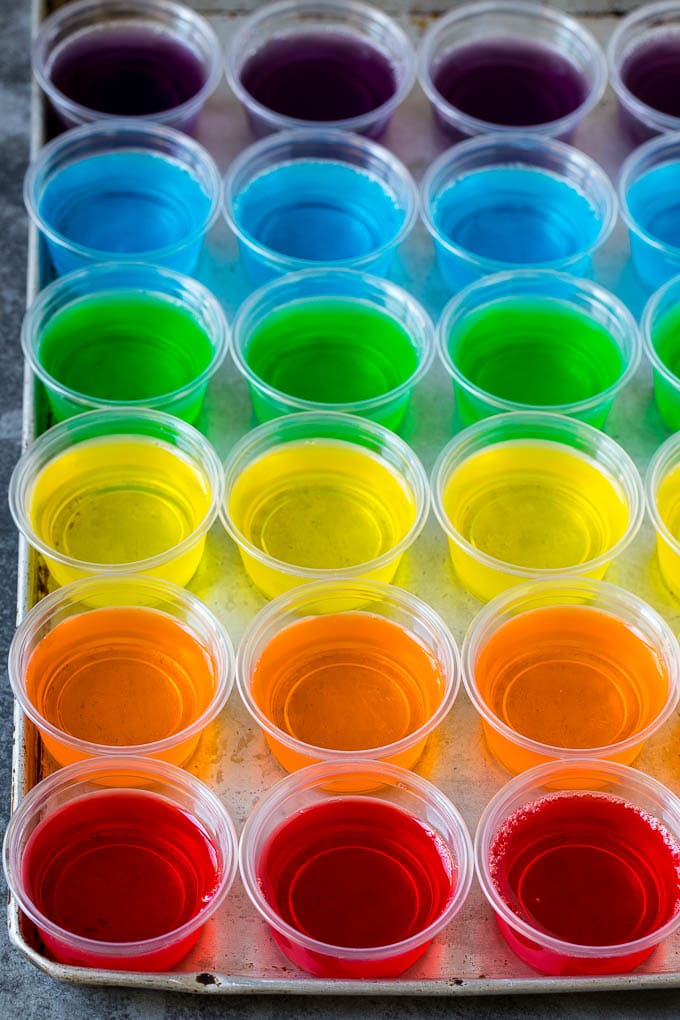 Found Dinner at the Zoo
Apple Craft
How cute is this?!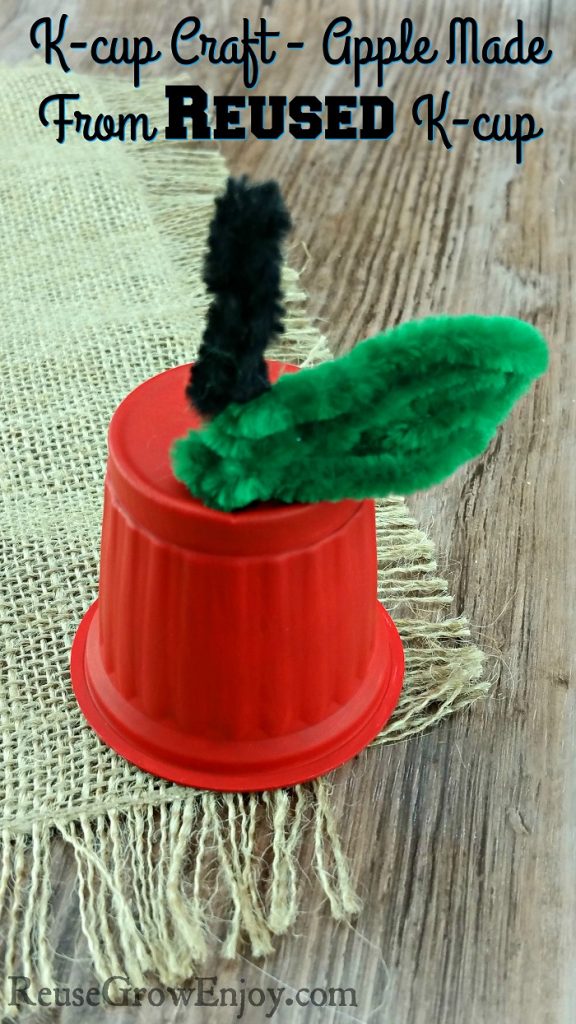 Found Reuse Grow Enjoy
k-Cup Bath Bombs
Use your old K-Cups as a mold for these luxury bath bombs!
Found Coupons
Lighted Sign
Your old K-Cups can be used to make an awesome backyard and light up sign.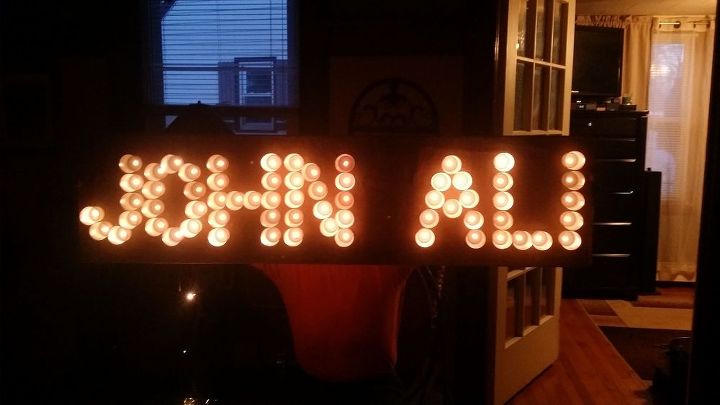 Found Home Talk
Advent Calendar
Make your own advent calendar at Christmas using K-Cups to hide treats!
Found Teach Mama
Halloween Lights
Looking for some easy and cheap Halloween décor this year? Use your old K-Cups to make these spooky lights!
Found The Kim Six Fix
Bead Organization
If you work with a lot of beads, you can use a K cup stand and fill then with empty cups! Then organize by size, color, or whatever works best for you!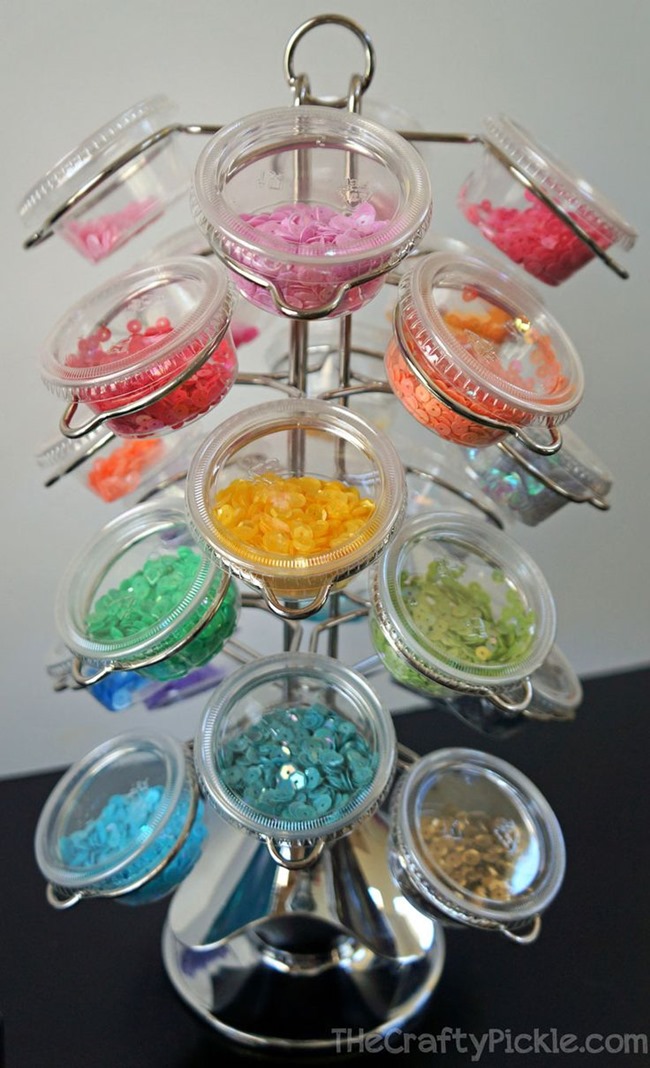 Found Everything Etsy
K-Cup Birds
Looking for a fun craft to do with your little ones after your morning coffee? Try this one!
Found Artsy Momma
K-Cup Popsicles
Make a cool and yummy treat!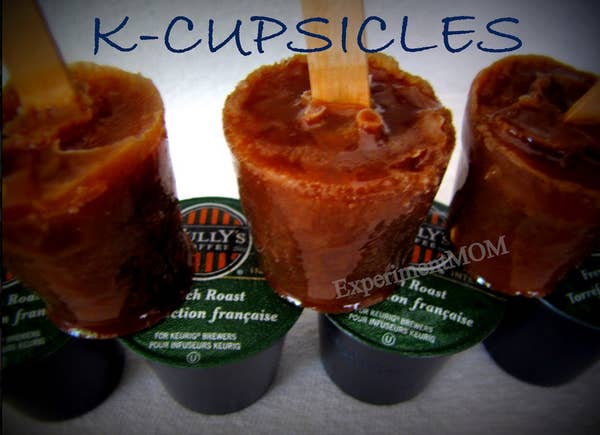 Found Experiment Mom
Simple Minimalist Wreath
This is an easy way to add some décor to your home instead of adding to the trash!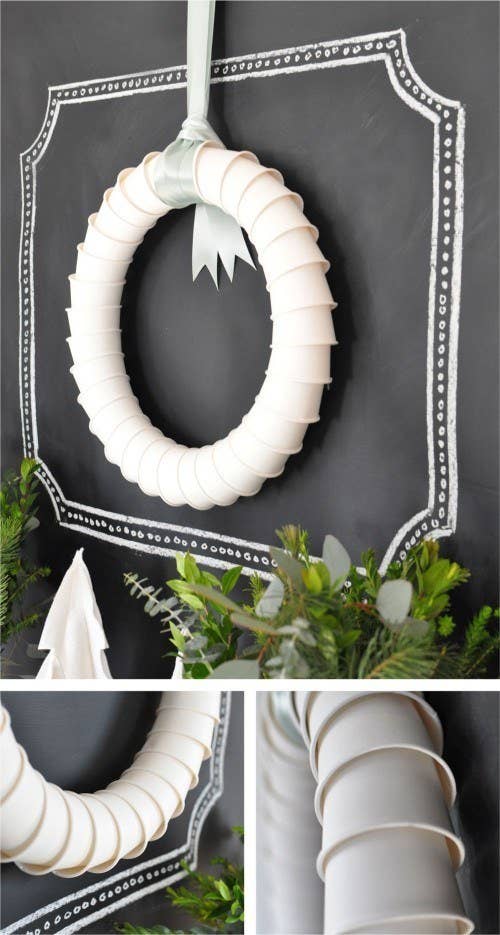 Found Twig and Thistle
Turkey Craft
This is a great idea for a Thanksgiving craft!
Found Crafty Morning
Fairy House
This is an adorable way to dress up your planters or for your little ones to play with!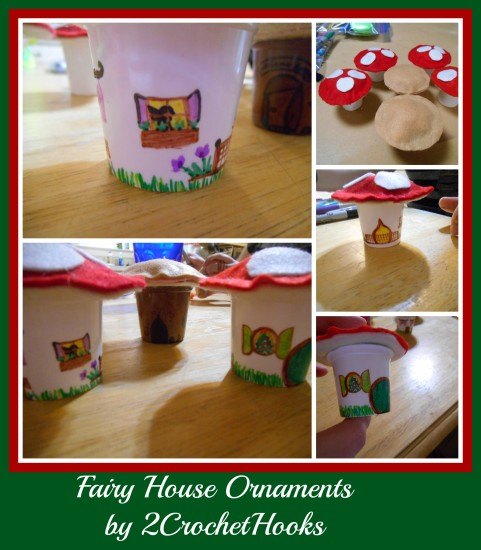 Found Home Talk
K-Cup Snowman
Get into the holiday spirit with this cute DIY snowman project!
Found Goods Home Design
Table Décor Planters
Dress up an event table with a bit of greenery! Just add cloth and a bow to make it look pretty!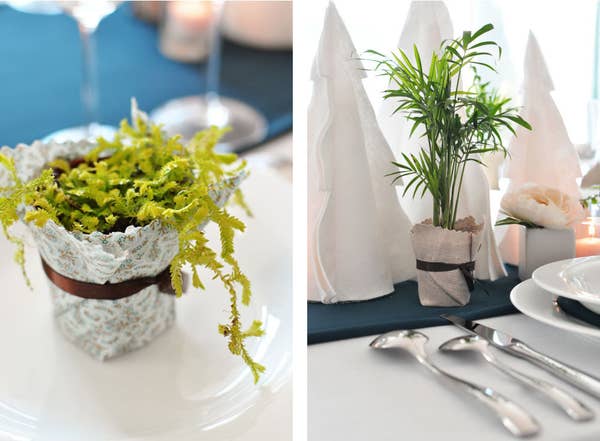 Found Twig and Thistle
Candy Cups
Dress the cups up (like Santa or whatever!) and turn them into adorable single serving candy cups!
Found Hungry Happenings
Circle Stamp
It doesn't get any easier than this!
Found CDN2
Crafty Recycled Robots
Use K-Cups as the base for these adorable upcycled robots!
Found Artsy Momma
Card Holder
You can make this to beef up game night!
Found Happy Hooligan
Pendant Light Shade
Add something fun and funky to your home!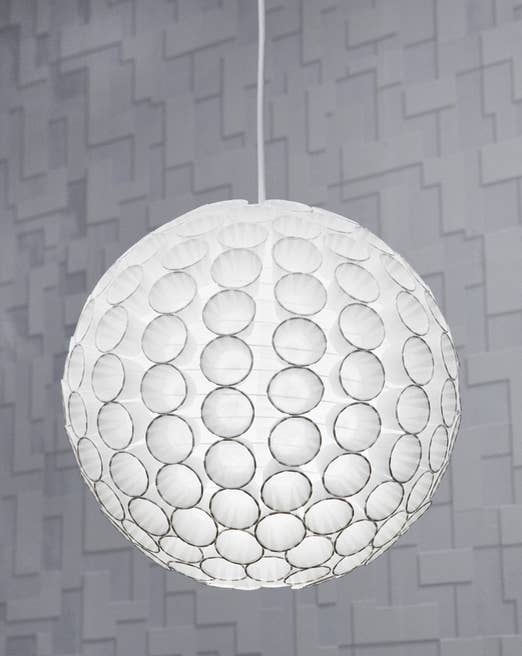 Found Cut Out and Keep
St. Patrick's Day Hat
How adorable is this?! You can even make a cute garland out of them!
Found Make It Easy Crafts
Tissue Paper Flower
This is a cute and fun craft to make together with your kiddos!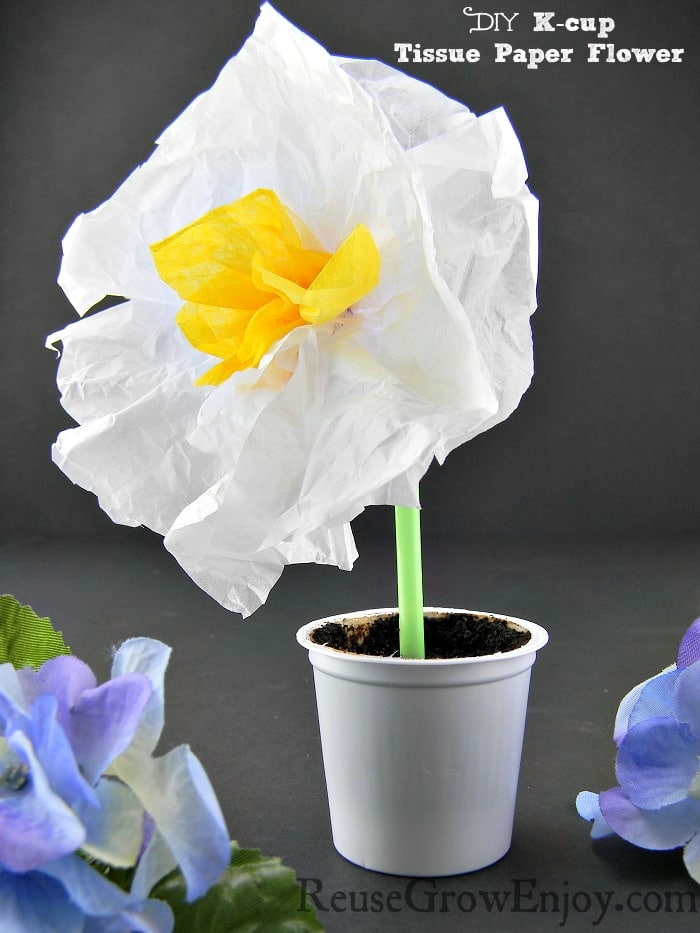 Found Reuse Regrow Enjoy
Mini Marshmallow or Pom Pom Shooter
Use a K-Cup to make this little launcher instead!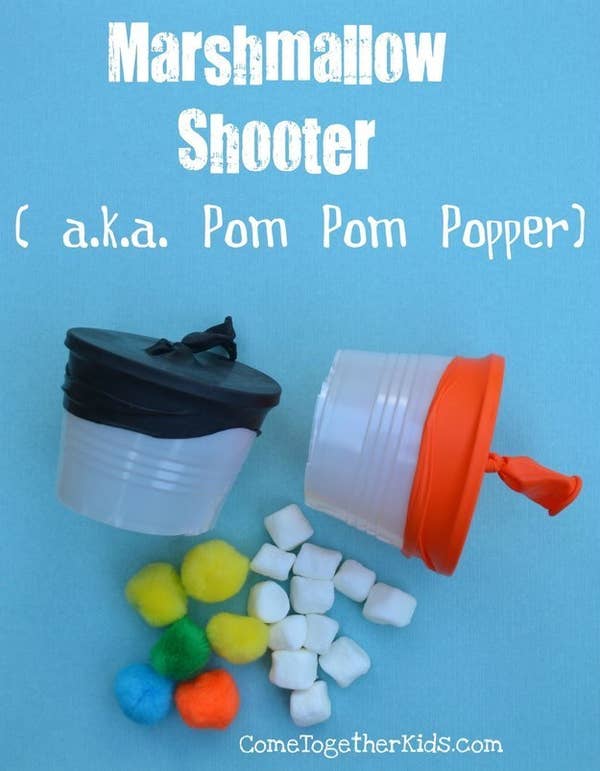 Found Come Together Kids
Olaf Craft
Try this with your Disney-lovers at home!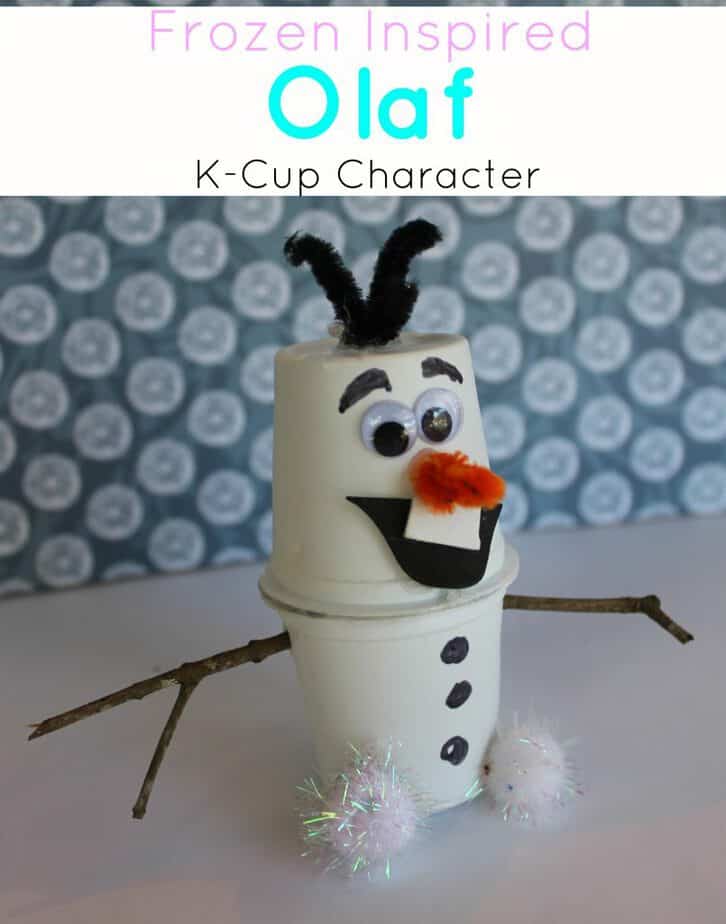 Found This Mama Loves
You May Also Enjoy…
31 Ways to Upcycle Old Cds and DVDs
31 Clever Ways to Upcycle Glass Jars
30 Brilliant Hacks and Upcycle Projects for Pool Noodles
30 Creative Upcycle Ideas for Old Keys
30 Phenomenal Wine Bottle Upcycle Projects
31 Fabulous and Interesting Wine Cork Crafts
40 DIY Hand Painted Wine Glasses
20 Bright Ideas DIY Wine & Beer Bottle Chandeliers
31 Quirky and Cute Silverware Upcycle Projects