Hello, DIYers!
We love a good upcycle project here at BigDIYIdeas! With beautiful, vintage and ornate designs on so much of the older silverware, you can take advantage and create something unique and lovely. Perhaps you inherited a family set that doesn't serve a lot of use in your more modern home. That doesn't mean you can't make something new and beautiful to keep the item close. You can also thrift for silverware in order to create something beautiful, funky, or fun for your home!
Happy crafting!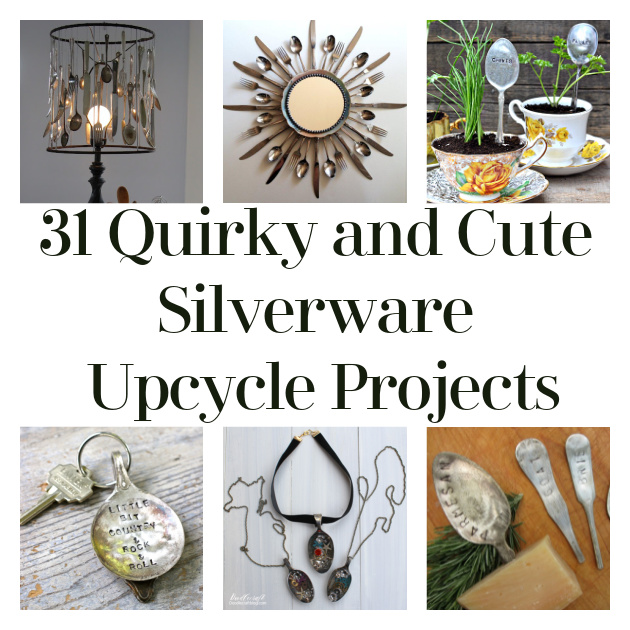 ...
DIY Lampshade
You know that we have a thing for DIY lampshades… but this is too cute! Add some fun lighting by allowing the light to shine off of this silverware lampshade!
Found DIY Showoff
Napkin Rings
How adorable are these homemade napkin rings? You can stamp them with a personal message!
Found Thistle Wood Farms
Silverware Rings
These silverware rings are quirky and charming! You can make them for yourself, as gifts, or even to sell!
Found YouTube
Cheese Markers
Enjoy a lovely cheese plate with these beautiful, homemade cheese markers!
Found Tiffany Lane Handmade
Spoon Flower
This spoon flower makes a lovely addition to your garden! If you decide to use garden lights, they will shine off of them!
Found Instructables
Silverware Windchime
How adorable is this windchime?
Found Songbird Blog
Spoon Wall Art
Turn your ornate silverware into a piece of lovely art for your home!
Found Pinterest
Fork Photo Holder
Use an old set of forks to create this lovely photo display in your home!
Found Pretty Handy Girl
Spoon Bracelet
You can stamp it or simply choose a particularly ornate vintage spoon to use!
Found Thistlewood Farm
Flower Candlestick Holder
How gorgeous is this?! Give it a try!
Found Color Me Thrifty
Card Holders
Use forks to make these unique and funky card holders! Use them for place cards, business carts, or even photo displays!
Found Smart Had A Party
Garden Markers
Stamped spoons make for fantastic garden markers!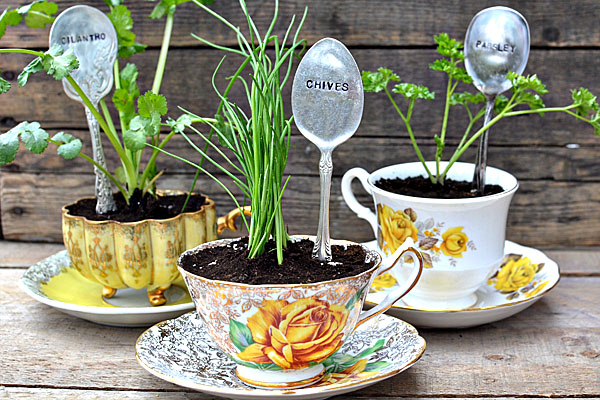 Found Intimate Weddings
Butterfly Utensil Sculptures
Get creative with your silverware and create beautiful sculptures for your garden!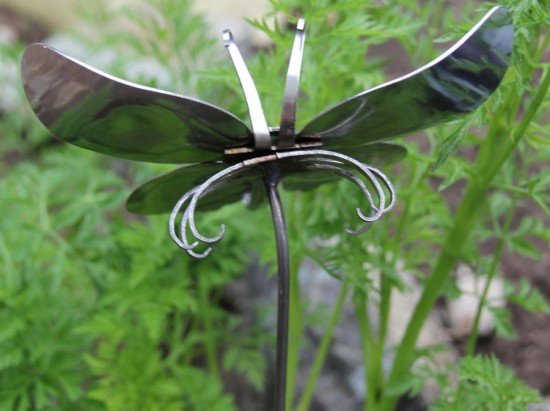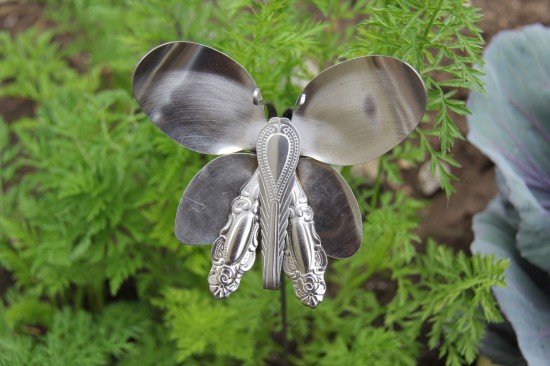 Found Express Your Creativity
Wall Art Board
Make this adorable board for your kitchen!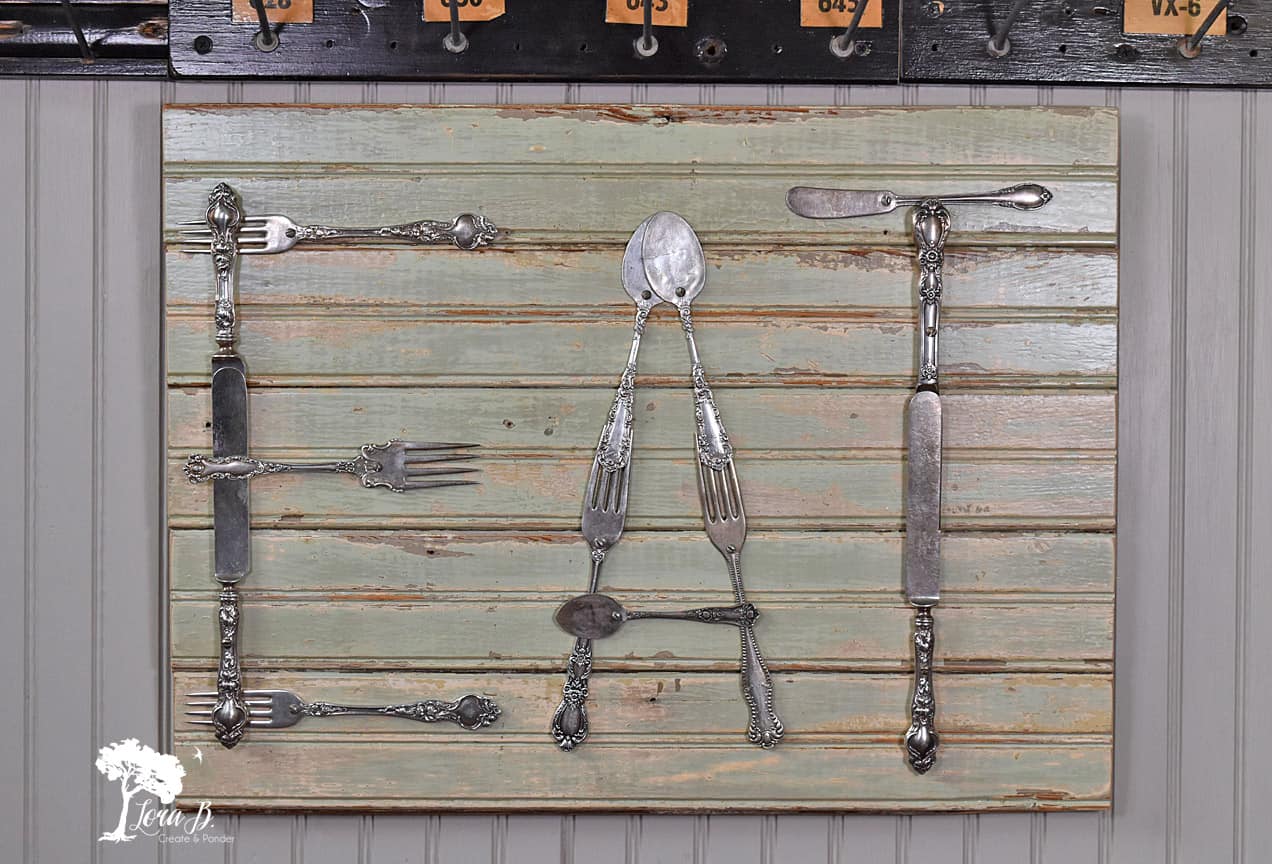 Found Lora Bloom Quist
Starburst Mirror
This mirror is beautiful and perfect for a dining room or kitchen!
Found Flamingo Toes
Spoon & Pallet Hook Rack
This is perfect to hang herbs in the kitchen or keys at the entryway!
Found The Wood Grain Cottage
Stamped Spoon Kitchen
This cute DIY project uses a rounded soup spoon to make this adorable keychain!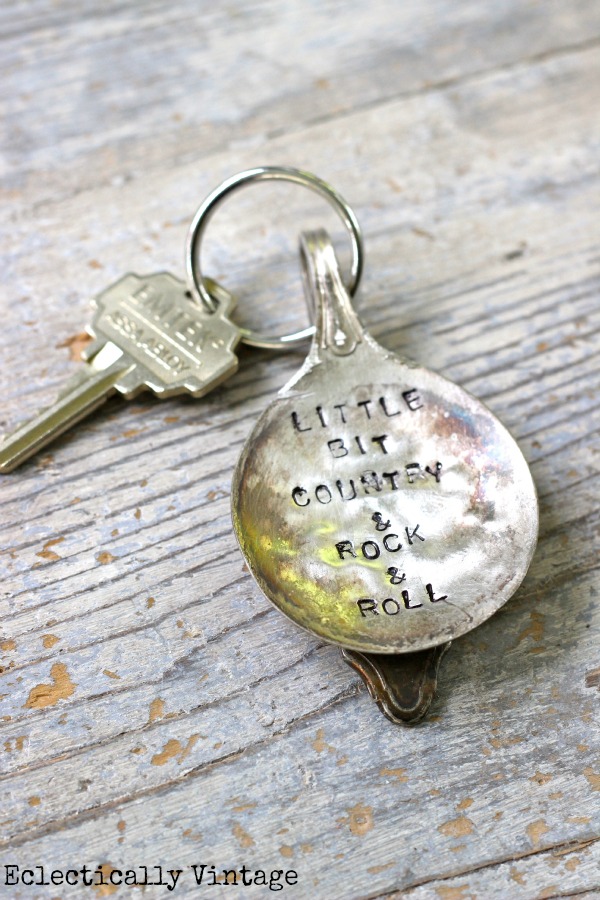 Found Kelly Elko
Silverware Chandelier
Turn an old set of family silverware into a beautiful chandelier for your dining room!
Found A Host of Things
Planter Hooks
Use spoons as a way to hang small planters!
Found Hutch Studio
Christmas Ornaments
Make these lovely silver spoon DIY ornaments with this great tutorial!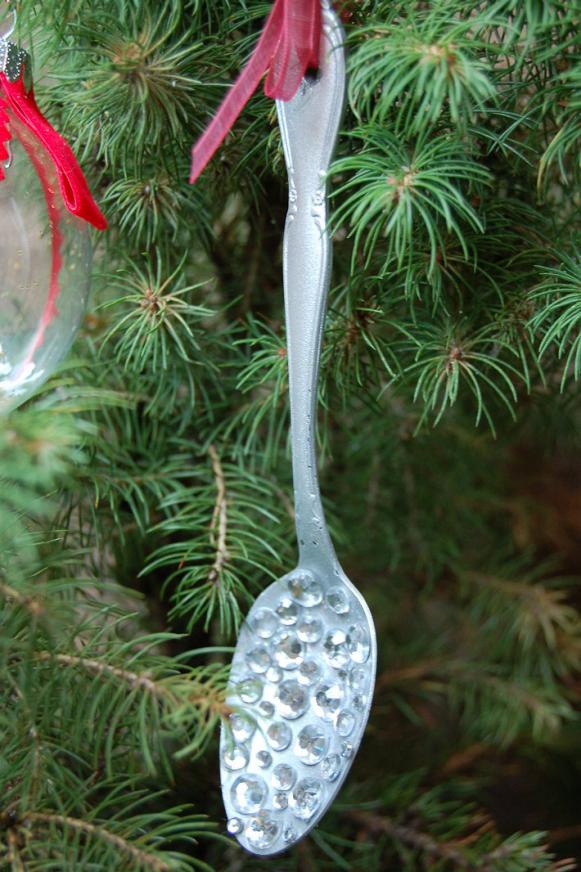 Found HGTV
Resin Spoon Charms
Get super creative with this lovely spoon charm!
Found Doodle Craft Blog
Vintage Silverware Whirligig
This makes a super cute addition to your garden décor!
Found Finding Homes Farm
Spoon Cabinet Handle
Adding hardware to the kitchen can make a big difference! And how cute is this?!
Found Thistlewood Farms
Table Setting Markers
If you have a wedding or other event coming up, you can label your tables with the names of those sitting there with stamped spoons!
Found Green Wedding Shoes
Ladle Candle Holder
Hang a vintage ladle and insert a tealight candle for something unique and different in your home!
Found Dukes and Duchesses
Fork Bracelet
Here is another fun twist on turning your silverware into jewelry!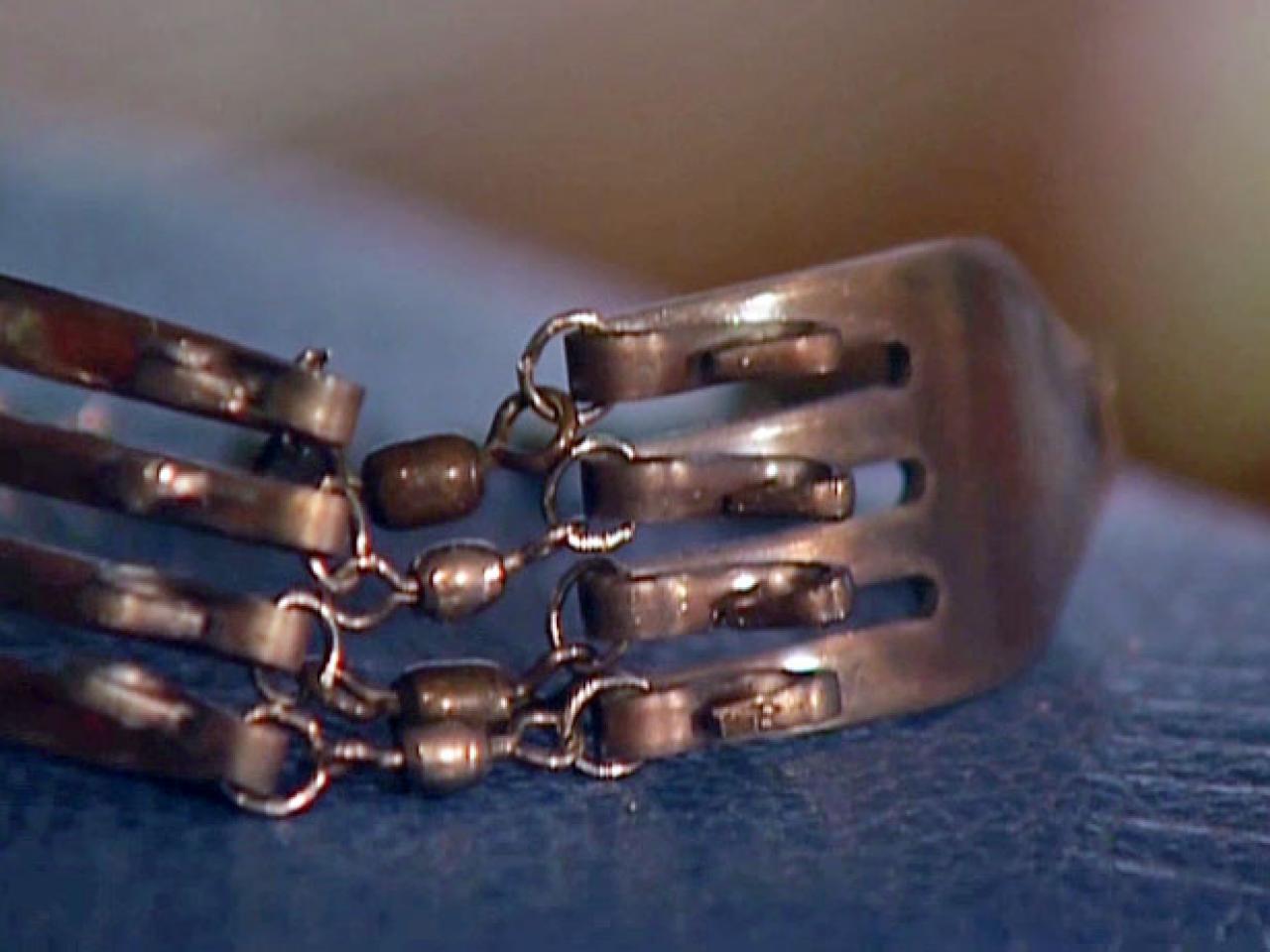 Found DIY Network
Birds Nest Spoon Ornament
How adorable is this spoon ornament?!
Found Happy Birds Glitter Nest
Place Cards
Show off your guests place with these cute and customized spoons!
Found Elizabeth Anne Designs
Wreath with Vintage Spoons
Use spoons to decorate a wreath! This would be perfect to add to a kitchen entrance!
Found Pinecone Cottage Treat
Tealight Wall Display
How gorgeous is this?!
Found Hope House Thrift Shop
Customized Jeweled Spoons
These make for a lovely and thoughtful place holder or gift!
Found Infarrantly Creative