Hello, DIYers!
Are you a fan of outdoor entertaining? Or even just like to relax in the garden or on the patio at the end of the day? Add a little ambience and glow with decorative outdoor lighting! Little spots of light to your yard can have a soothing, magical effect that helps set the tone for a fantastic evening with friends and family. These projects range in skill level and budget. Some can even be accomplished with things purchased from the dollar store! Why not give them a try to brighten up your gatherings this Summer?!
Happy crafting!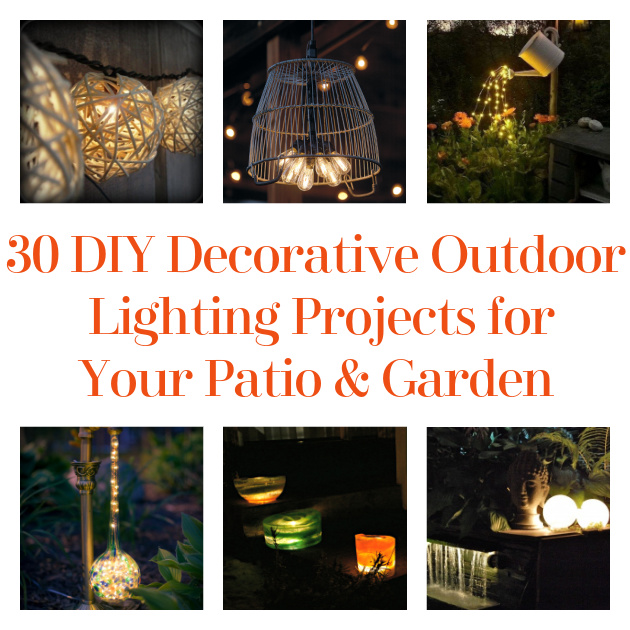 Decorative Tea Lights In Bird Bath
Use tea lights to make your bird bath glow for some extra ambiance!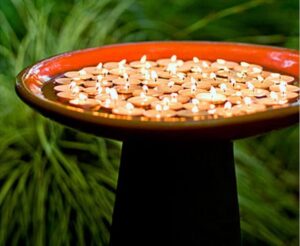 Found A Piece of Rainbow
Watering Can Light
How adorable is this?! This watering can with fairy lights is a lovely light feature in your home!
Found Ideas 2 Live 4
Garden Mushroom Light
These beautiful mushroom lights are the perfect addition to any dreamy garden!
Found DIY Ways
Rope Light Phrase
Got something to say? Say it with lights!
Found A Beautiful Mess
Solar Cedar Path Light
How beautiful are these solar lights?! Plus you can make them yourself!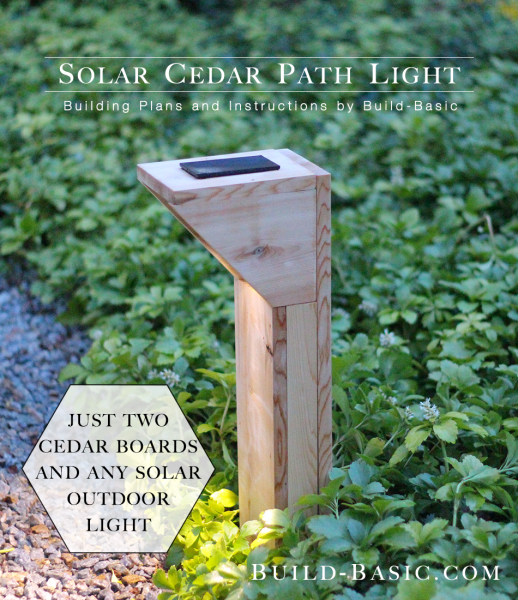 Found Build Basic
Paper Lantern
Use paper lanterns with tea lights or LED tea lights to line a walkway!
Found Sisters Guide
Glass Bottle Torches
These are wonderful to add a little bit of light and ambiance to the perimeter of your garden or patio!
Found Design Sponge
Edison Bulb String Lights
These vintage Edison bulbs gives the back yard a fun, warm ambience!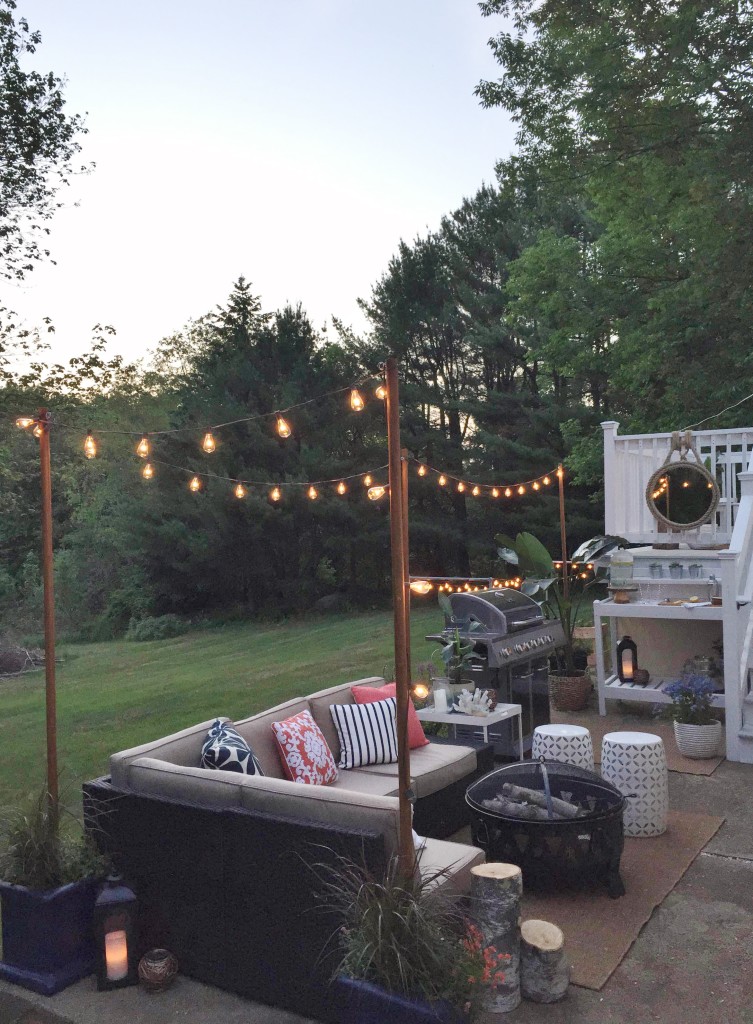 Found City Farmhouse
Industrial Garden Lamp
If you love industrial style, why not try this fantastic outdoor lamp project?!
Found Garden Gate Magazine
Ice Lanterns
Having an outdoor party? These are an interesting and lovely way to light up the backyard!
Found Craftiments
Glowing Outdoor Lights
These glowing orbs are lovely to add to your garden! Give it a shot!
Found The Art of Doing Stuff
Rock Garden Lights
These garden lights are lovely, interesting, and inexpensive to make!
Found Instructables
Outdoor Marquee
Marquee lights are always a smash hit! Make your own with this fantastic DIY!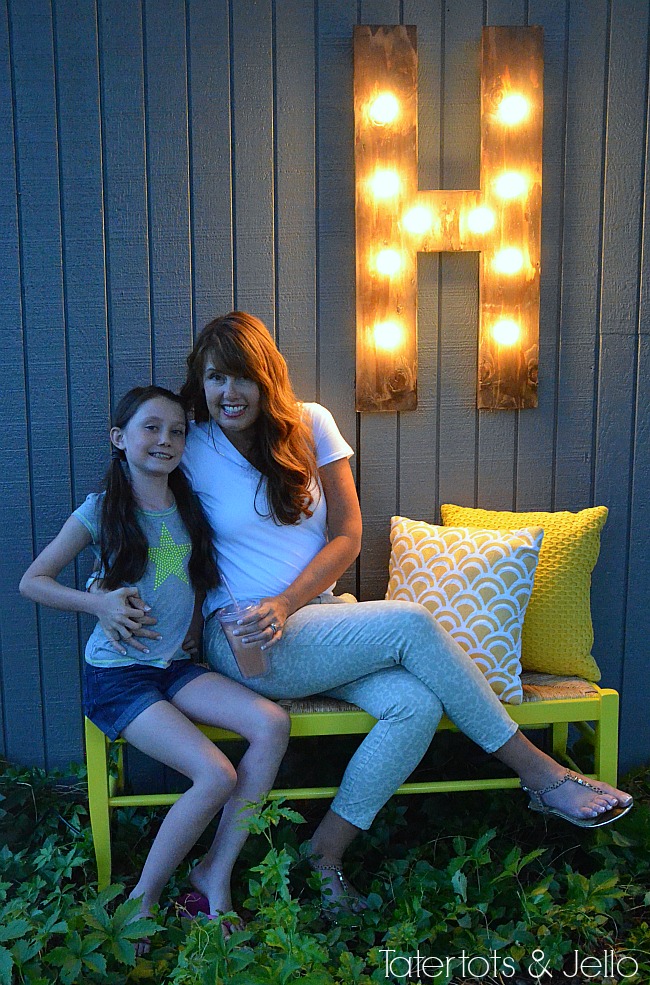 Found Tater Tots and Jello
Plastic Garden Light
This is a wonderful and inexpensive way to add interest to your garden at night!
Found Instructables
Hula Hoop Chandelier
Use a hula hoop and some icicle lights and for a beautiful, exciting glow on your patio or garden.
Found Sarah with an H
Hanging Lanterns
These lovely little lanterns are great for holding tea lights!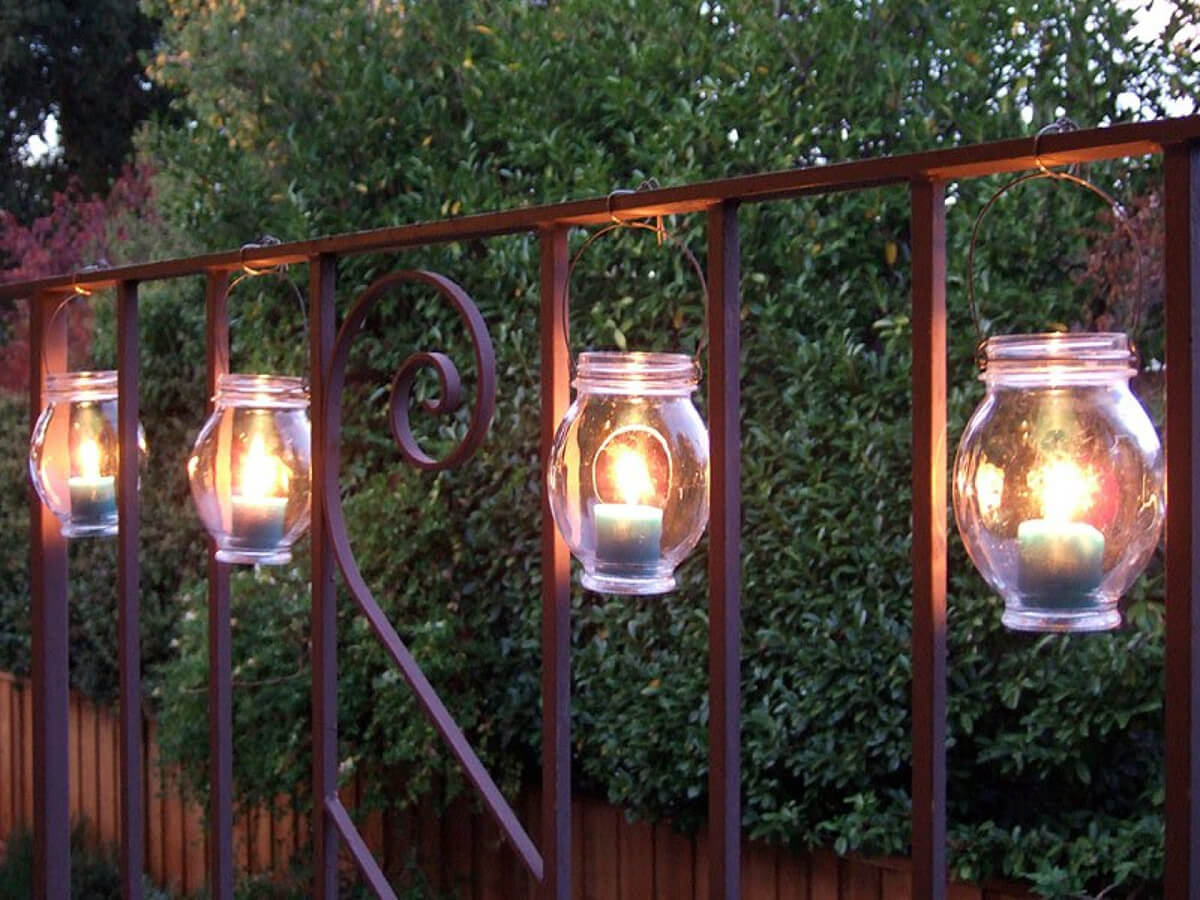 Found Crafty Fun
Coffee Can Hangers
These look so charming at night! Give them a try!
Found Design Sponge
Mix Plants and Lights
Tie your garden into your patio with this lovely light set up!
Found Erin Ever After
Outdoor Tea Light Lanterns
Add a pop of color to your patio and garden with these lovely outdoor tea lanterns!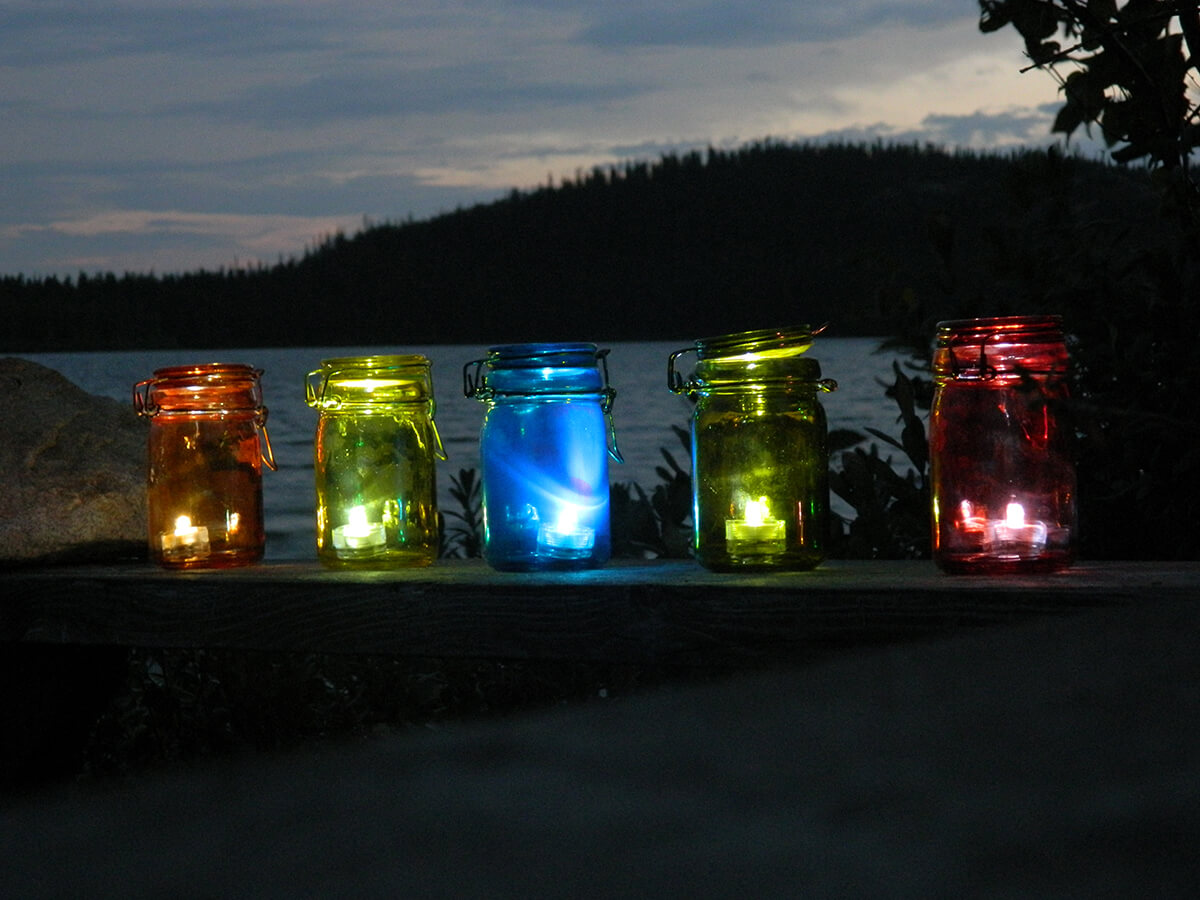 Found A Little Bit of Glass
Outdoor Chandelier
How beautiful is this lovely chandelier with tea lights?!
Found Hey There Home
Globe Light with a Rope Sphere
You can purchase these at full price or make them yourself!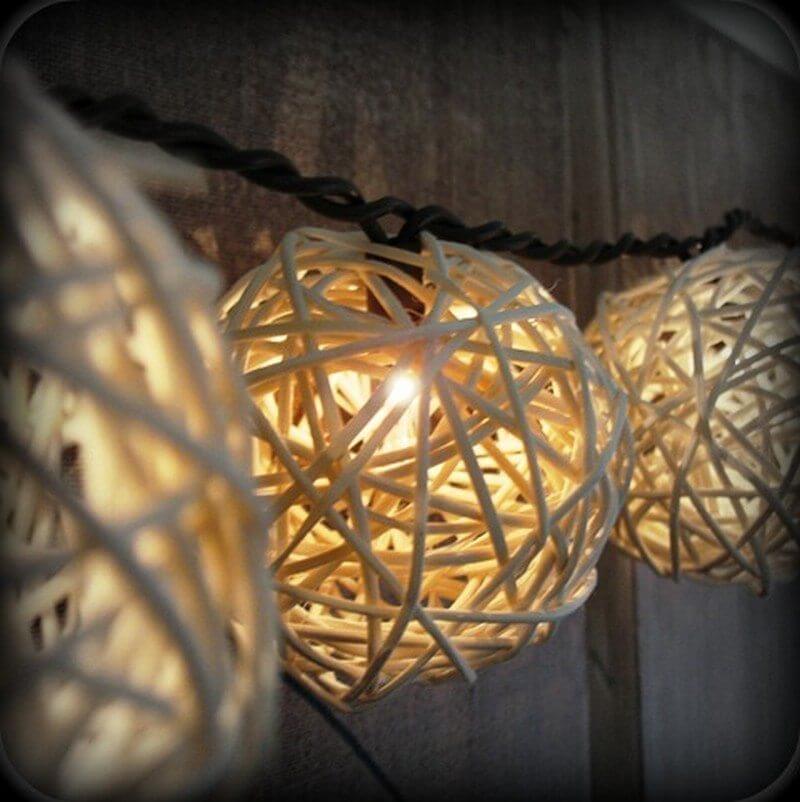 Found Crafty Butt
Outdoor Lights
You can make an upgrade to these dollar store solar lights easily! Check out this DIY!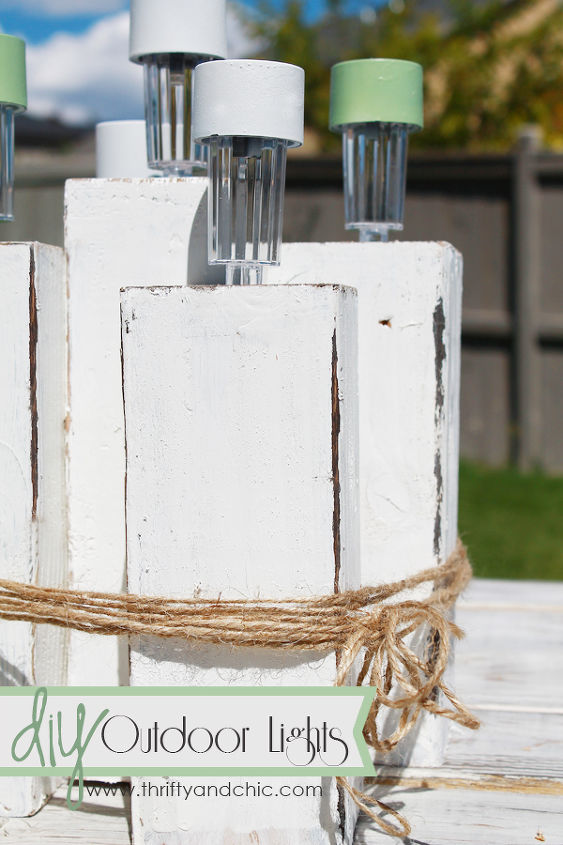 Found Home Talk
Mason Jar Oil Lamp
This is a great light to place on a garden table where you may sit to spend time in your garden at night!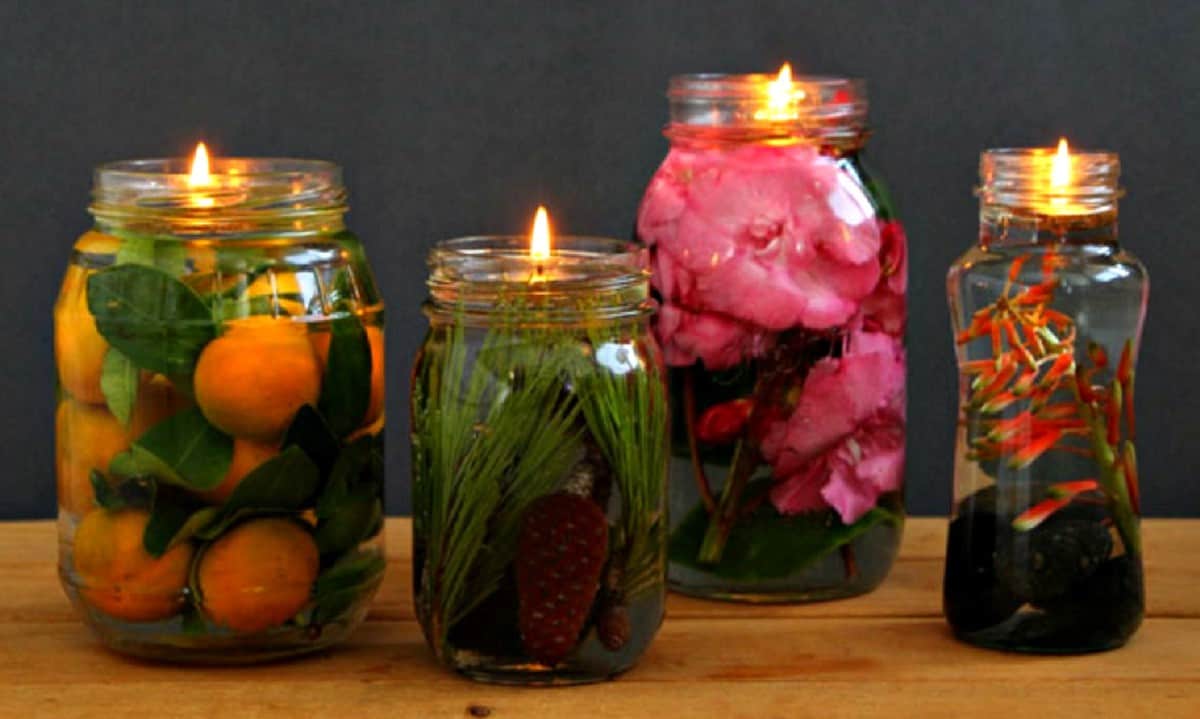 Found Pickled Barrell
Waterdrop Solar Lights
This makes a beautiful addition to a garden!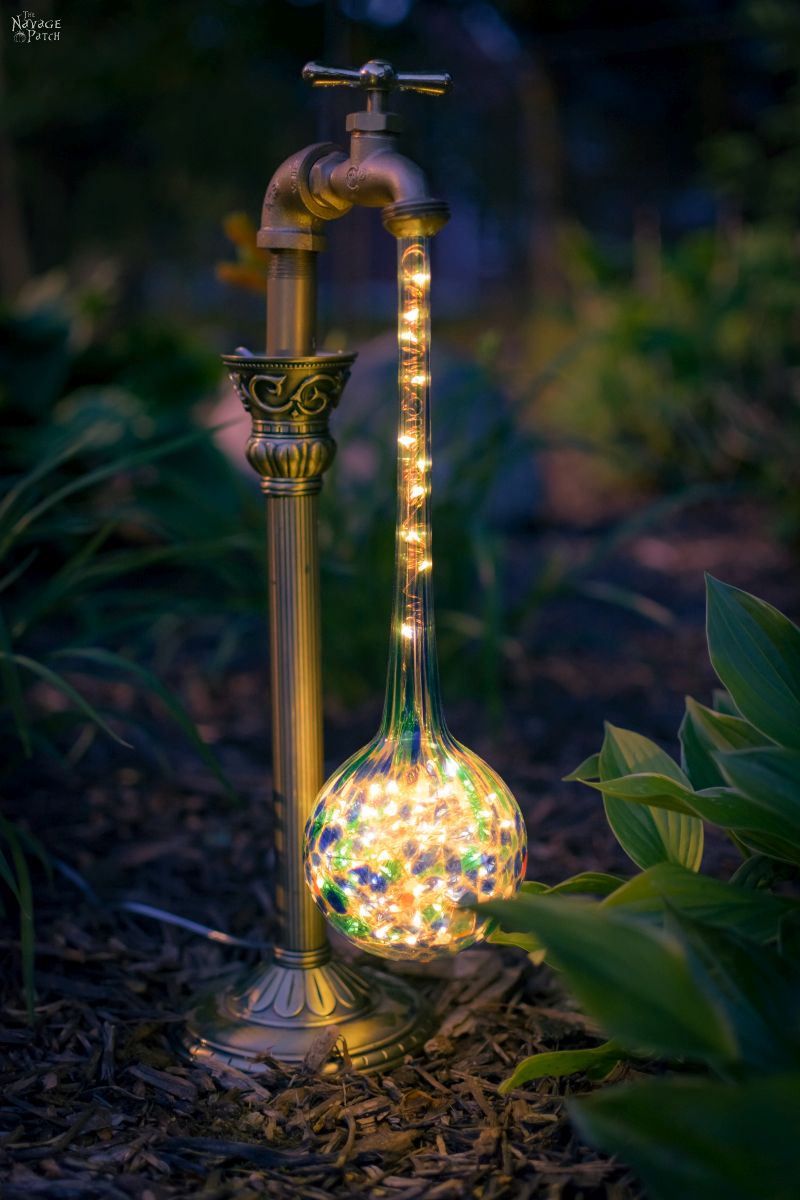 Found The Navage Patch
Pathway Lights
Light up your pathways for safety and ambience!
Found Christmas Lights Etc.
Jute String Lantern
Whether you're hanging jars with lights or plants, these juke string lanterns are perfect!
Found Love Create Celebrate
Personal Fire Pit
Fire pits are a great way to add some light and good feelings to your back yard!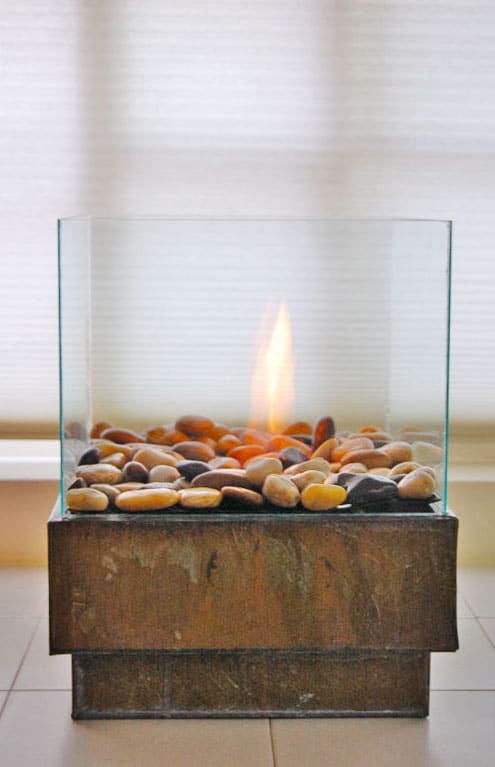 Found The Art of Doing Stuff
Rustic Porch Chandelier
DIY chandeliers are a beautiful project to add character!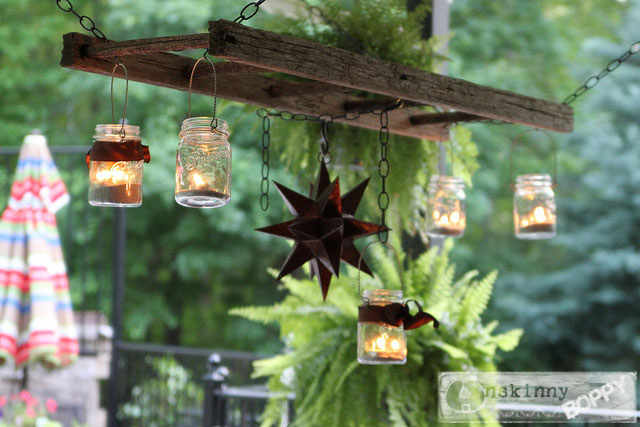 Found Beth Bryan
Solar Powered Walkway
If you'd like to have your entire pathway lit up, why not try this amazing DIY project!
Found Instructables
Glow Stick Jar
This is a cheap and easy way to make your garden glow for an event!
Found The Gold Jellybean
You May Also Enjoy…
31 DIY Chandeliers and Overhead Lighting to Transform Your Home
30 Lovely Landscaping Projects You Can Do Yourself!
35 Creative and Lovely Birdhouses
31 Magical Fairy Gardens to Recreate
29 Beautiful and Efficient Propagation Stations
31 Beautiful and Natural Dried Flower Crafts
37 Delightful and Decorative DIY Projects for Your Garden