Hello, DIYers!
If you're an extreme plant lover, you know as well as I do that the habit can get expensive. But one of the easiest ways to expand your collection is to propagate your own plants or cuttings that you purchase! While propagating your plants isn't necessarily tricky, the conditions do have to be correct in order for the roots to take successfully. Different stations will be more or less appropriate for different plants. However, with an assortment of 29 beautiful and efficient DIY propagation stations to choose from, we're sure you'll find something to fit in with your décor and will serve your plants well!
Happy planting, everyone!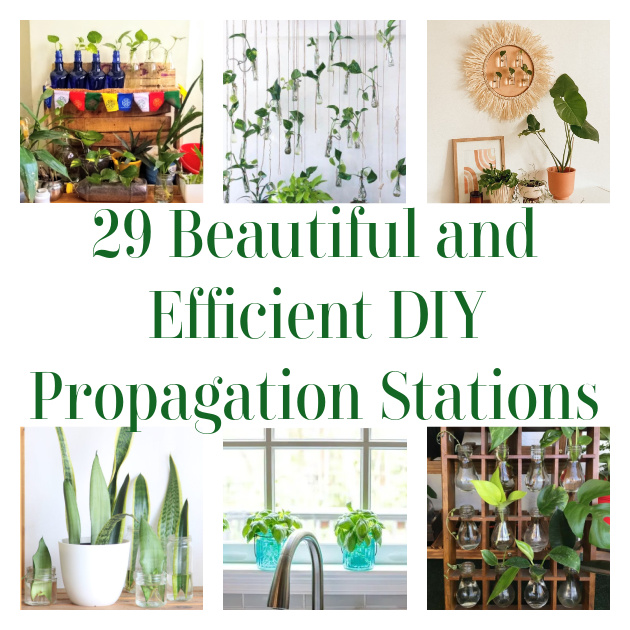 pla
...
Mirrored Hexagon Station
This one requires a little extra work! You make a standard hexagon shelf and fill the back in with a cut mirror or the mirror-like sticker. Then you just have to find bottles to fit the shelf! I'd suggest a pop of color!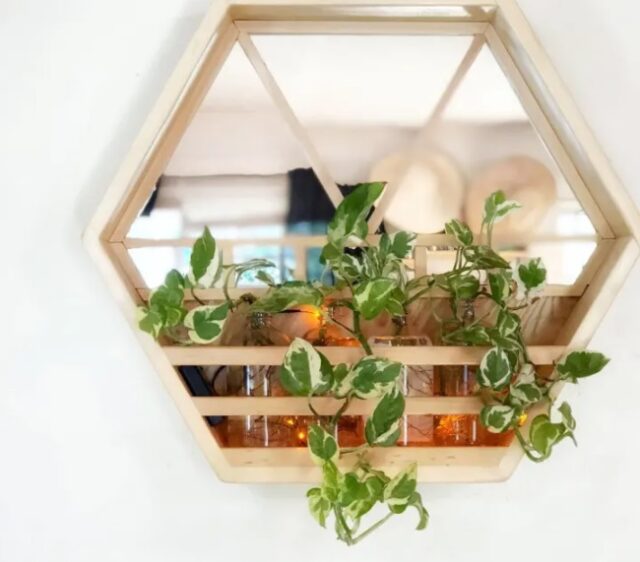 Found Fairytale Slavery
DIY Standing Propagation Station
This is a classic an easy way to propagate plants on a window sill or sunny area!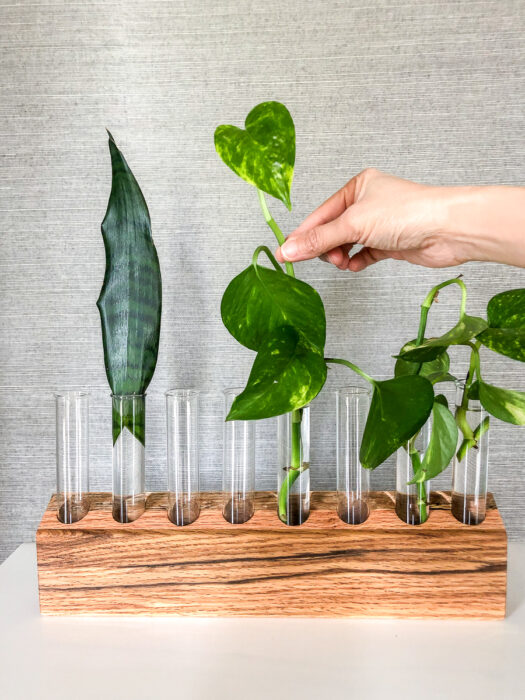 Found Jen Wood House
Hanging Branch Propagation Station
Who would have thought that using found and upcycled items could result in such a beautiful piece of art in your home?!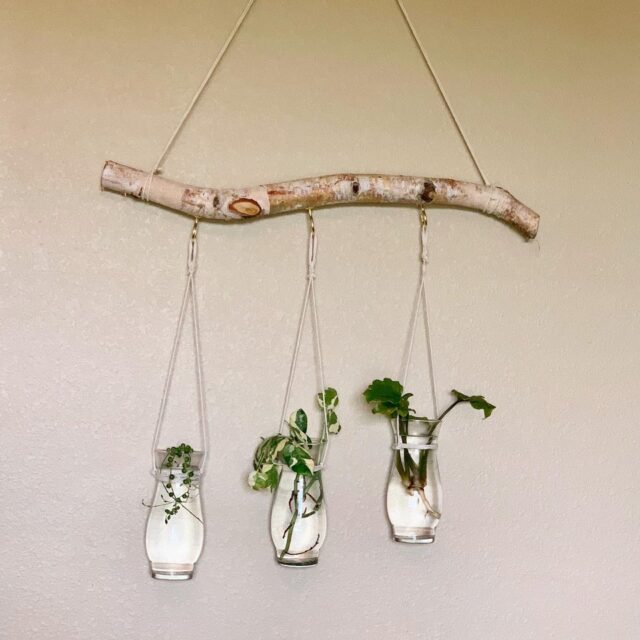 Found Reddit
Upcycled Pizza Pan Propagation Station
This project is brilliant! It uses just a few simple dollar tree items to make a propagation station that looks high end. You can customize however you'd like!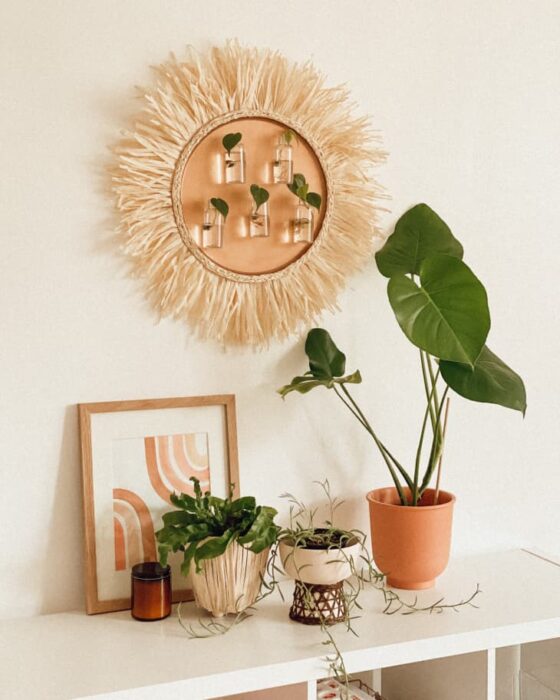 Found Tina Le
Hanging Window Bulb
You can make your own window hanging vase by using a clear plastic or glass ornament bulb!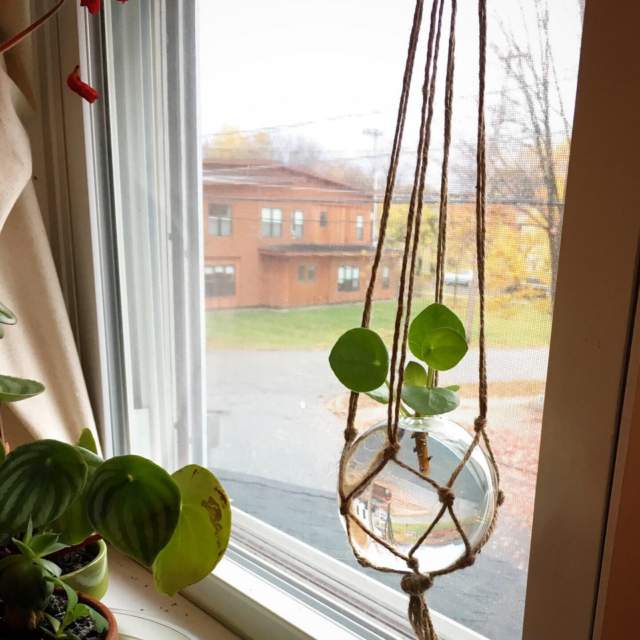 Found Reddit
Test Tube Propagation Station
This is a super cool and simple way to create a truly innovative looking propagation station for your home!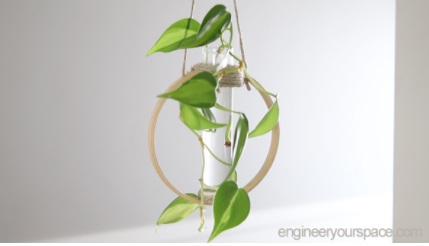 Found Engineer Your Space
Upcycled Mango Crate
Use an old mango crate with recyclable glass bottles for propagating your plants!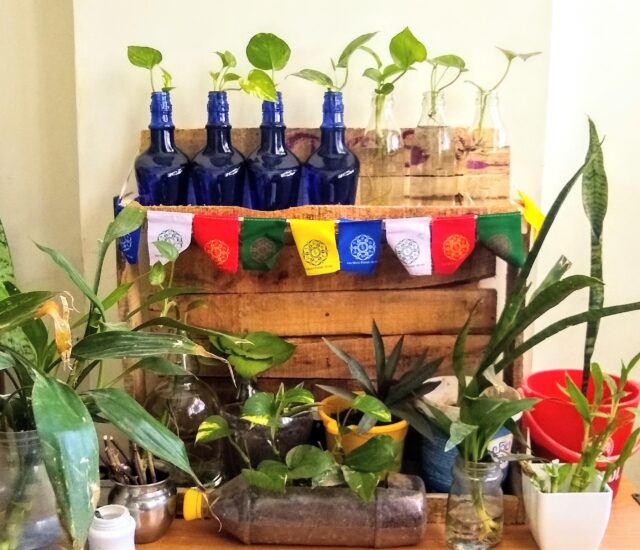 Found Reddit
Upcycled Oil Diffuser or Perfume Bottle
The best part about using an oil diffuser or perfume bottle for this project is that you can leave it clear or add a small window to view how the roots are developing on your propagated plant!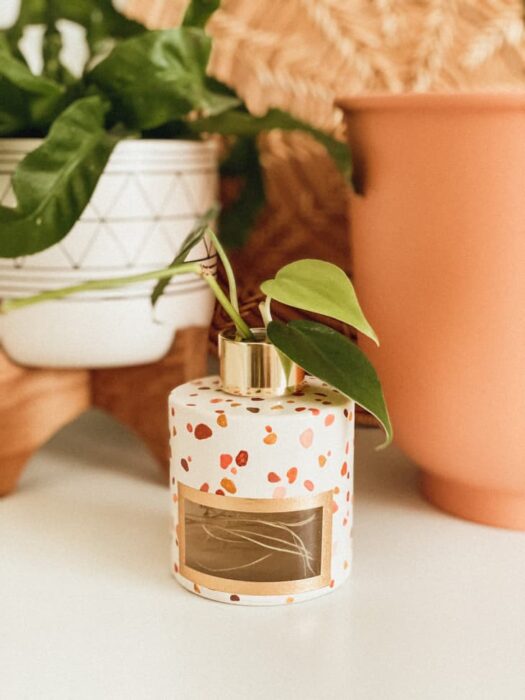 Found Tina Le
Scrap Wood and Jar Station
You can make this station out of scrap wood with old jars. Remember to position this wall hanging in the sunlight!
Found Home Talk
Snake Plant Jar Propagation
You can go nice and simple with some plants and just use a glass jar to propagate. This tutorial walks you through the process using a snake plant!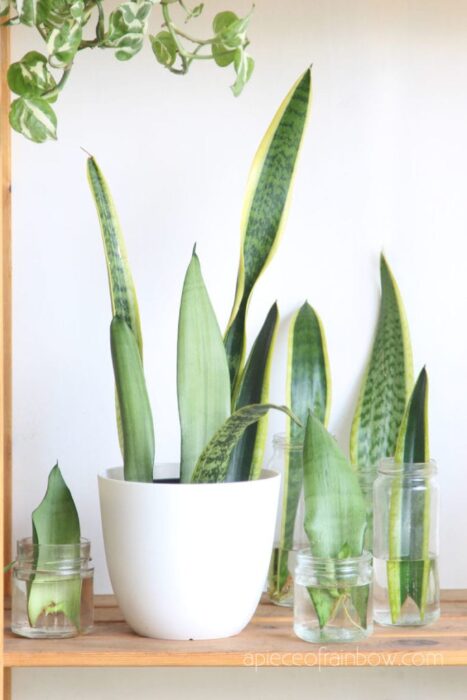 Found A Piece of Rainbow
Upcycled Banana Hanger
You can decorate and dress up a banana hanger to create a beautiful hanging class propagation statement.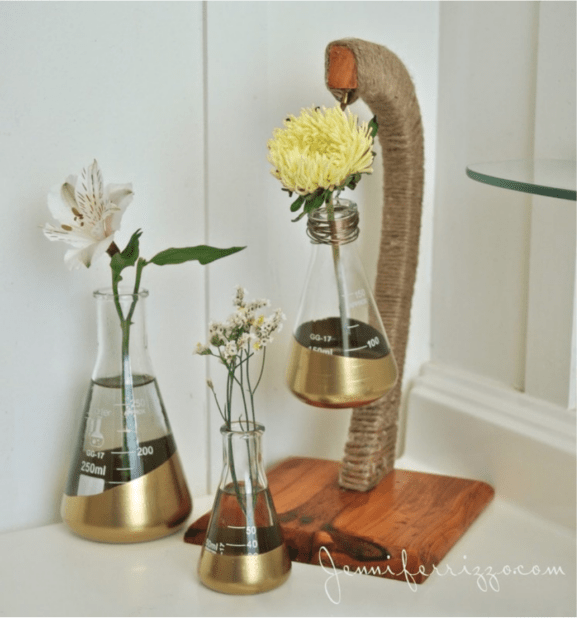 Found Jennifer Rizzo
Repurposed Shelf
You can repurpose an old shelf into a propagation station for new, recently rooted plants!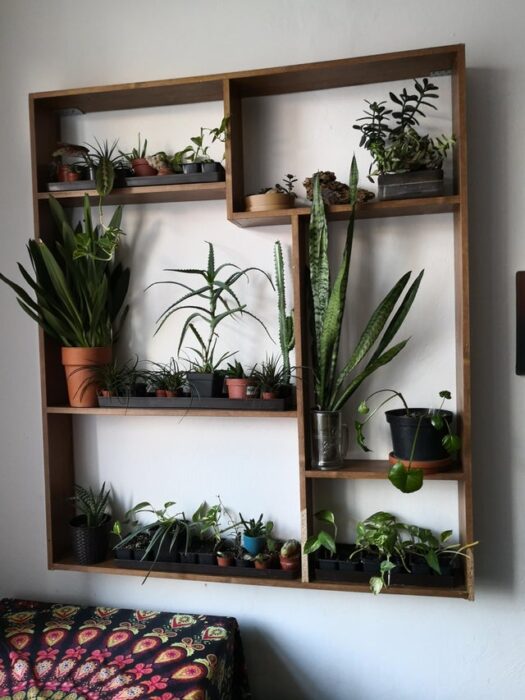 Found Reddit
Chalkboard Propagation Station
Label your plants with this chic and stylish propagation wall made of chalkboard!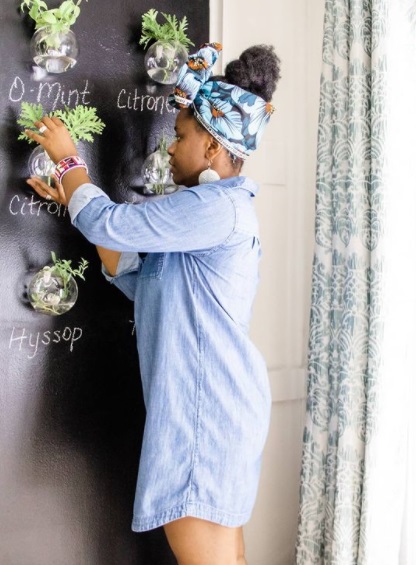 Found Stacies Spaces
DIY Pallet Propagation Station
You can make anything with a pallet, right?! Why not make something for your plants?!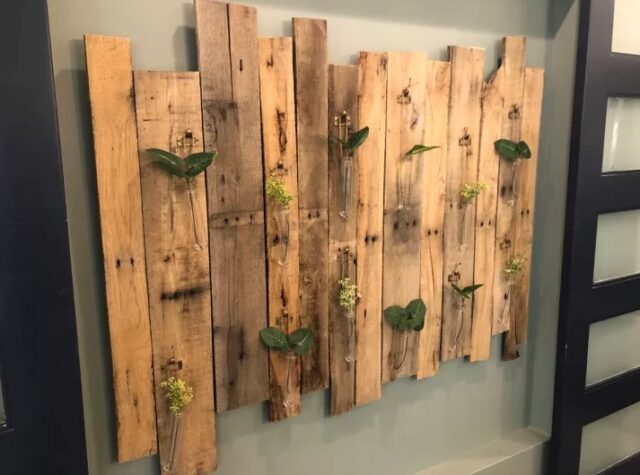 Found Home Talk
Shelf Hanging Bulbs
With a used shelf, some bulb jars, and a little ingenuity, you too could have this adorable propagating shelf!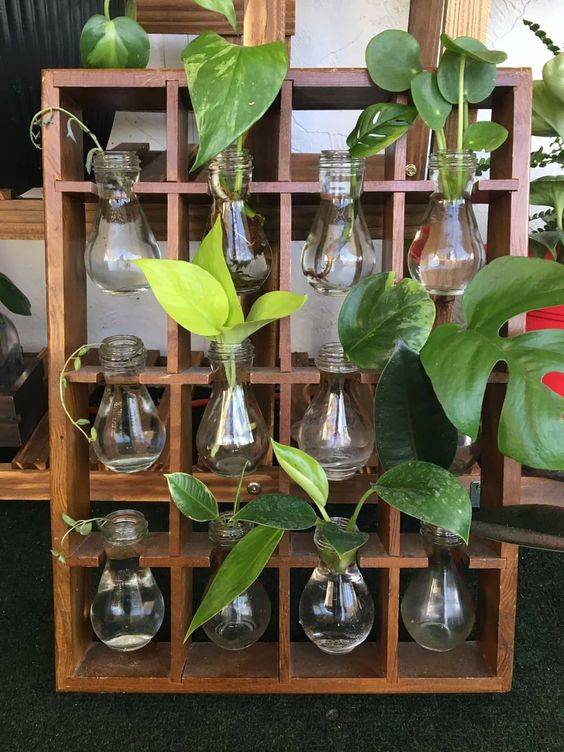 Found Pinterest
Drawer Organizer
Use a drawer organizer to organize you soil and propagate with organization!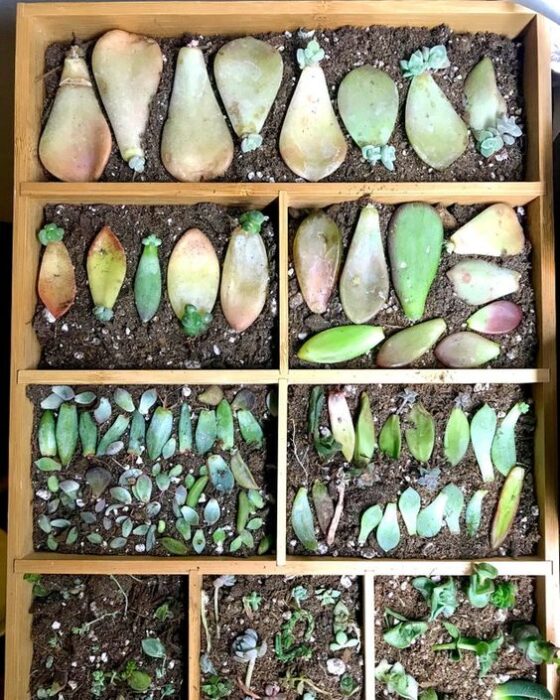 Found Reddit
Jeweled Test Tube Propagation Station
These are super cute and super simple to make!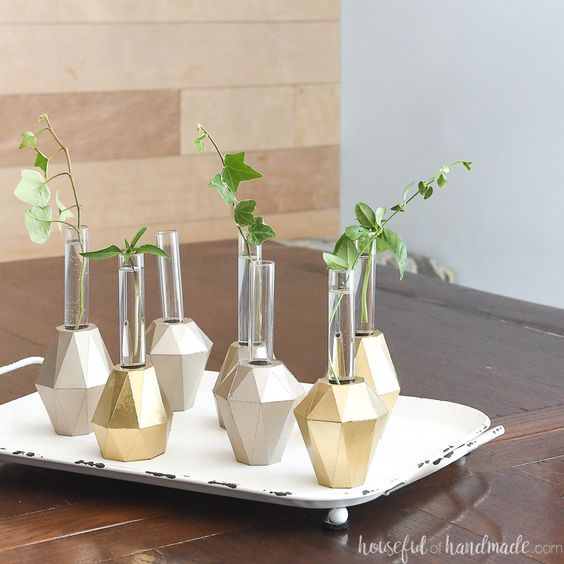 Found House Full of Handmade
Re-Purposed Votive Holder
You can repurpose any votive candle wall-hangings and turn it into a low-effort propagation station!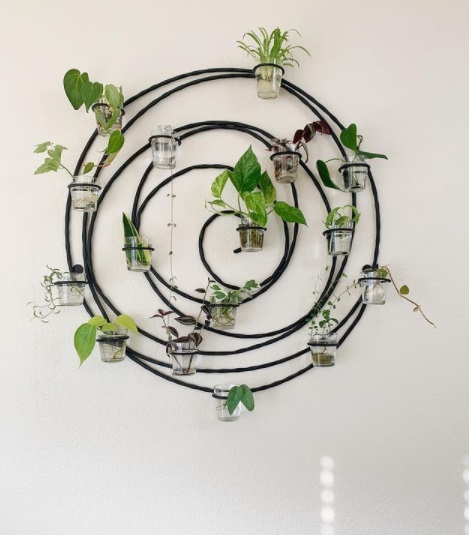 Found LifeSoulGarden
Weather Resistant Outdoor Propagation Station
This outdoor garden station is perfect for raising your plants!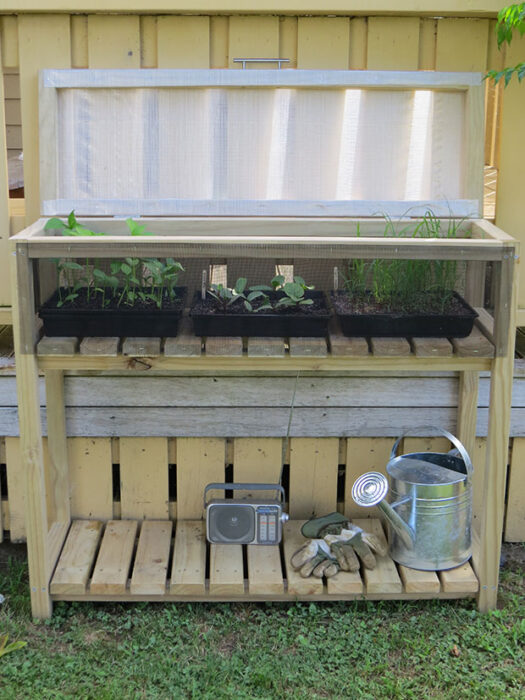 Found This NZ Life
Upcycled Hanging Glass Propagation Station
Keep it simple! This DIY uses a wall mounted coat rack plus recycled glass bottles.
Found KB Abode
Basil Blues
You can use a blue mason jar to propagate herbs on your window will for some eye catching colors!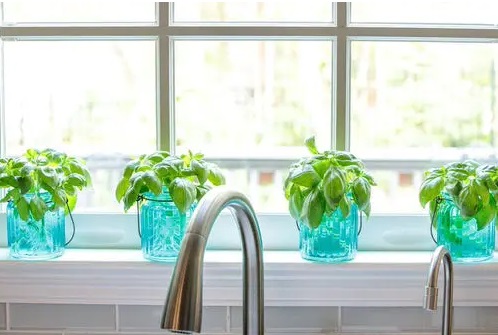 Found Balcony Garden Web
Propagating with Christmas Bulb
You can use a Christmas Tree bulb to propagate your plants. Just get creative with the base!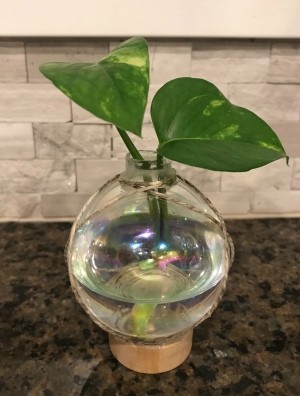 Found My Frugal Christmas
DIY Propagation Box
Here is a fantastic DIY that you can make for your fresh root plant cuttings!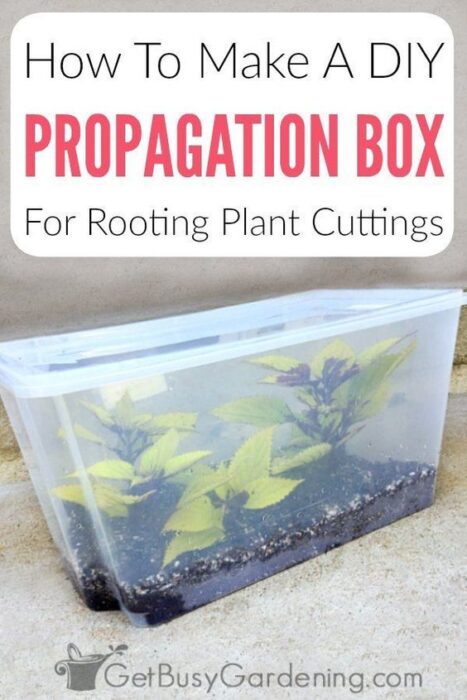 Found Get Busy Gardening
Hanging Jars Propagation Station
Much like the hanging station above, this one is for the EXTERME propagator! Take on as many plants as you want with this crowded (and gorgeous) propagation station!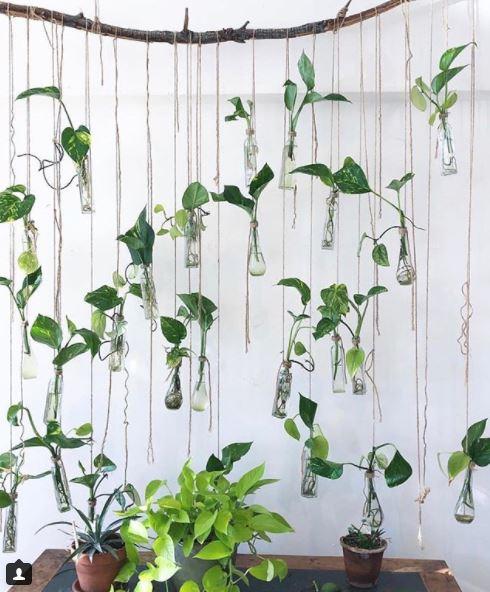 Found Wild Flora Design
Wire Rack Propagation Station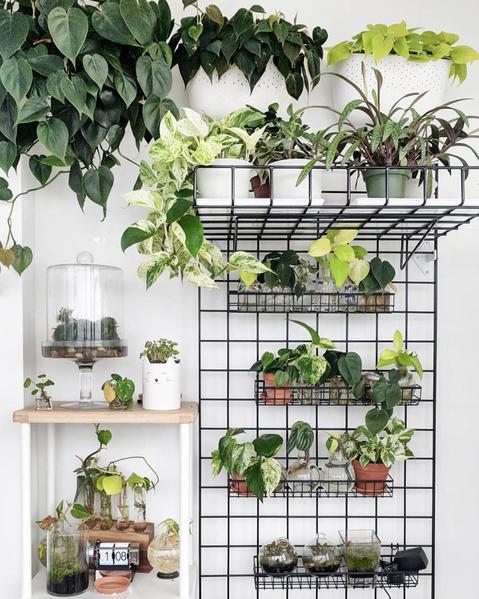 Found WallyGrow
Shaped Hickory Wall Hanging
If you have woodworking skills, don't be shy! Get creative with making your very own propagation station!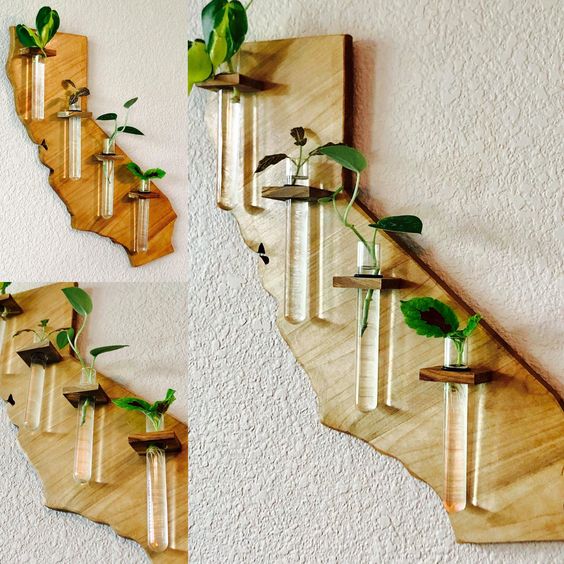 Found Reddit
Votive Wall Hanging
Instead of worrying about something to hang your propagating jars on, you could just put them directly on the wall!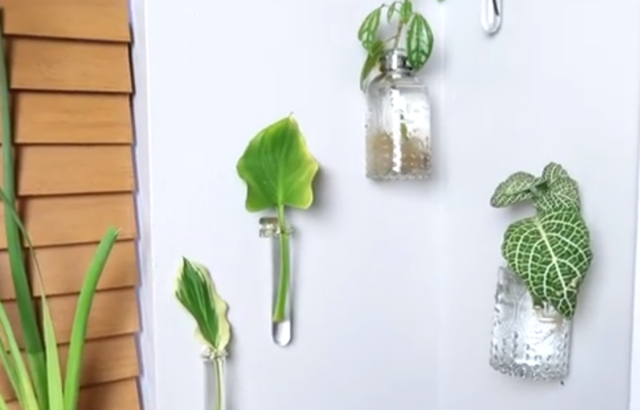 Found Next Jeneration
Propagation Tiered Plant Stand
This plant stand is effective and surprisingly easy to make!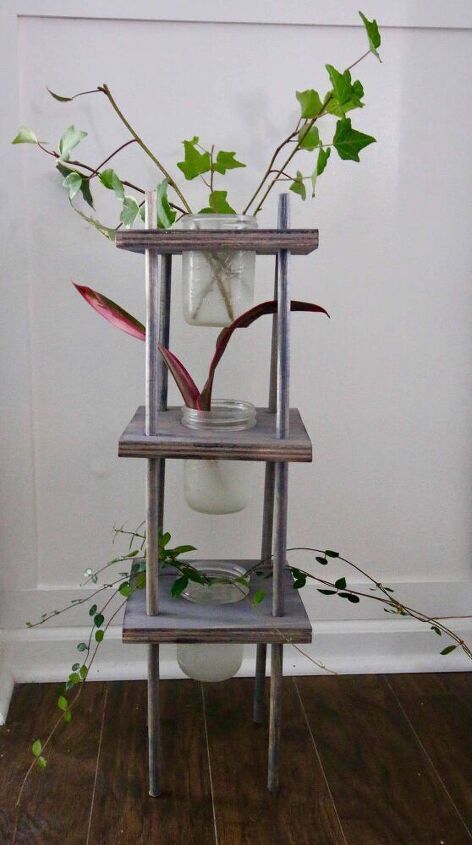 Found Home Talk
Glass Jugs
Depending on the plant, even a simple glass jug or vase can be useful in propagating! This Golden Pothos LOVES the water and will grow great with all of the moisture!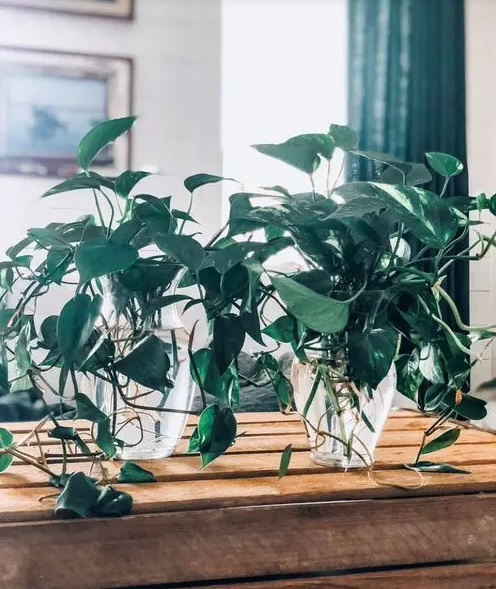 Found Balcony Garden Web
You May Also Be Interested In…
40 DIY Decorated Flower Pots and Planters
31 Lovely and Natural Dried Flower Craft Ideas
30 Phenomenal Wine Bottle Upcycle Projects