Hello, DIYers!
Spring has sprung! And now comes the time for us to welcome the birds back home! You can make them a wonderful and hospitable home with many different materials and projects including the 35 creative and lovely birdhouses on this list! Whether you are making plans for one or multiple bird families, we've got you covered!
Happy crafting!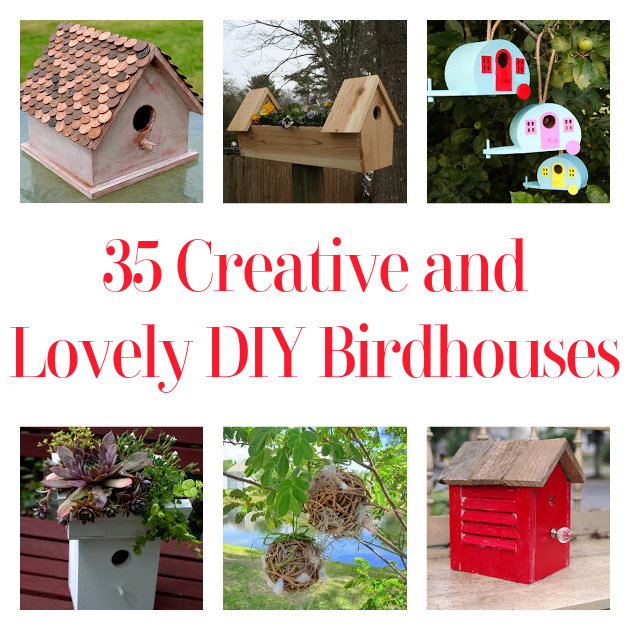 One-Board Birdhouse
This is a simple and classic way to build a birdhouse on your property!
Found Birds and Blooms
Hanging Planter and Birdhouse
Give bird families a lovely place to live with birdhouse that doubles as a beautiful hanging planter!
Found Instructables
Birdhouse Mansion
Give birds the life of luxury with this awesome bird mansion!
Found French Country Cottage
Gourd Birdhouse
Gourds are a great and cheap way to create strong, natural birdhouses with interesting and fun shapes!
Found Happiness is Homemade
Diamond Hanging Birdhouse
This is the perfect birdhouse to put together if you are a beginning woodworker!
Found Skip To My Lou
Cute and Colorful Birdhouse
Keep it bright and fun with this awesome birdhouse project that focuses heavily on aesthetics as well as function!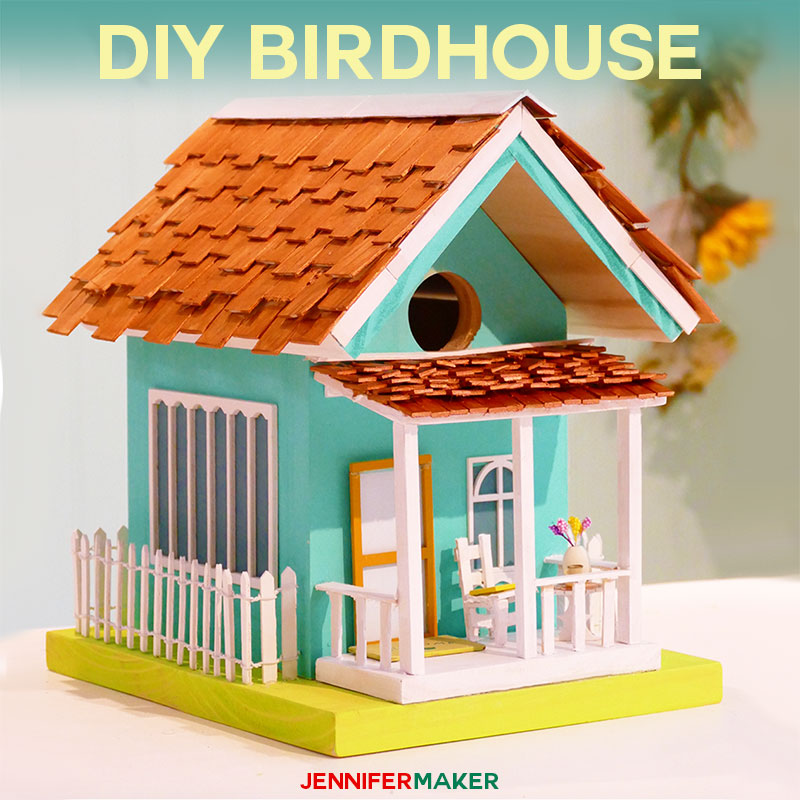 Found Jennifer Maker
Stone Birdhouse
If you aspire to a seriously fancy looking birdhouse, why not try this one!
Found Empress of Dirty
Upcycled Tea Set
This unique birdhouse is made using an upcycled drawer and tea pot! It's the perfect size for a small bird family!

Found Robins Nesting Place
Flower Pot Bird House
This is an awesome project that makes a great use of space!
Found The Idea Room
Copper Roof Birdhouse
Seeing the copper glisten off of the roof of this fabulous birdhouse makes it a great ornament for an outside tree!
Found Dream A Little Bigger
Modern Birdhouse
If you want your birds to have a more modern looking home, why not give this birdhouse project a try?!
Found Curbly
Rustic Shutter Birdhouse
This is such a cute and interesting project! Use an old shutter as the form for this rustic birdhouse!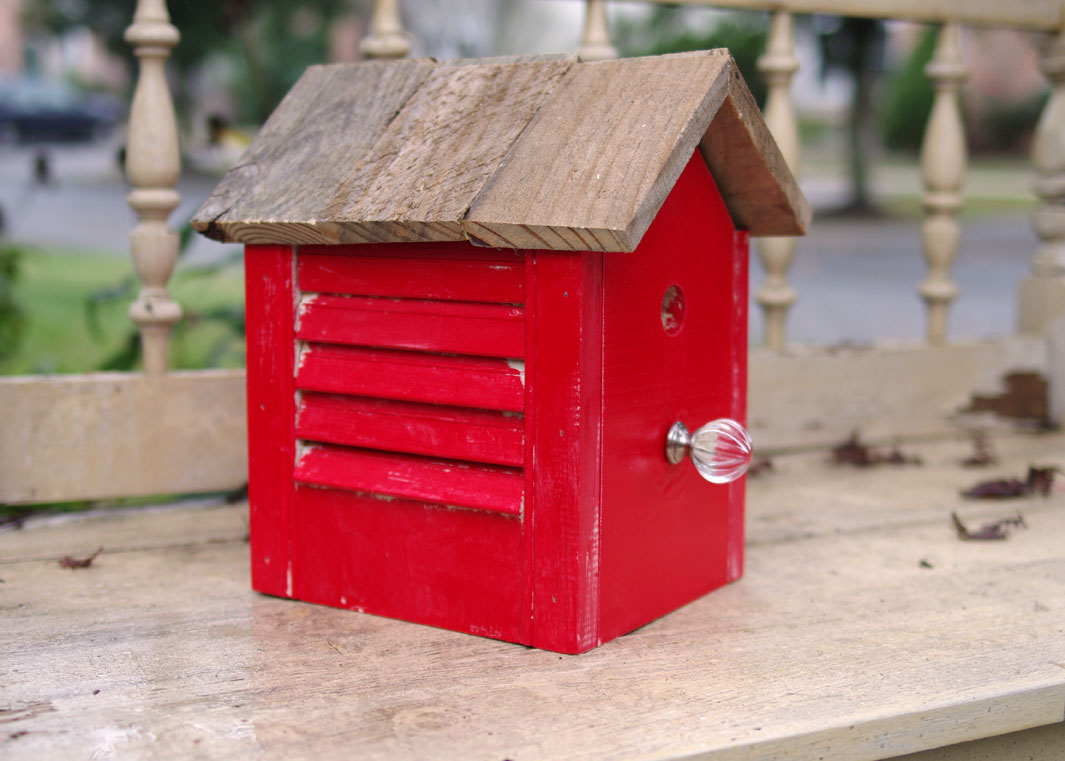 Found Create and Babble
Birdhouse Condos
This is great for the birds who can appreciate community living! Give it a try!
Found Felt Magnet
Wooden Birdhouses
Give your wooden birdhouse some customized dimension!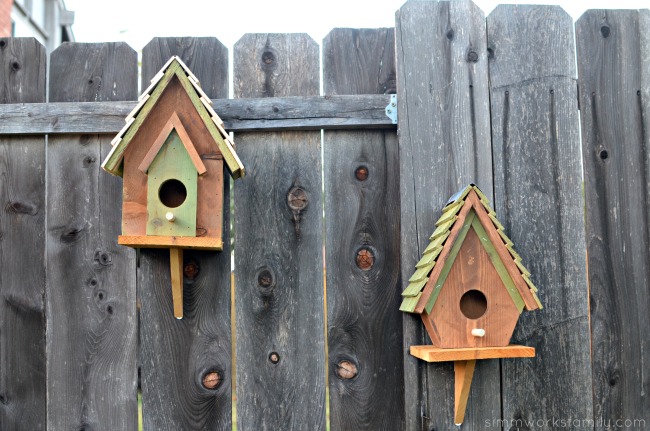 Found A Crafty Spoonful
Luxury Birdhouse
Only the best for your bird friends!
Found Family Handyman
Camper Birdhouse
Give your bird friends a place to crash with these fantastic and adorable vintage camper birdhouses!
Found Darice
Mid-Century Modern Birdhouse
Want a mid-century twist to the birdhouse on your property? Give this DIY project a try!
Found Dunn Lumber
Pedestal Birdhouse
This is a super simple way to make a birdhouse! Plus it makes for great outdoor décor!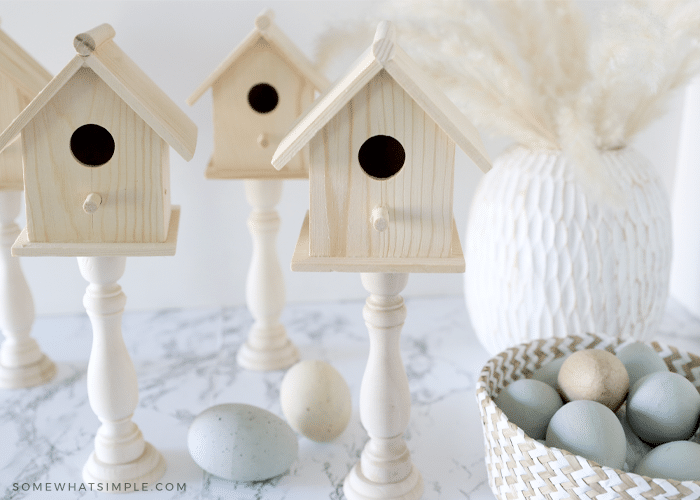 Found Somewhat Simple
Wine Cork Birdhouse
Wine corks are a great product to use when upcycling things! You can even make this awesome birdhouse!
Found YouTube
Clay Pot Birdhouse
This is the perfect birdhouse to hang in your garden!
Found Birds and Blooms
Nail-less, Screw-less, Glue-less Birdhouse
Don't feel like using nails and screws? This is the project for you!
Found DIY Dreamer
Log Cabin Birdhouse
If your local bird community fancies a rustic getaway, why not make them this fabulous log cabin birdhouse?!
Found Instructables
Grapevine Nesting
Create this lovely hanging nest with this awesome DIY project!
Found Birds and Blooms
Tin Roof Birdhouse
Upcycle an old license plate to be the tin roof on your custom bird house!
Found Felt Magnet
Old China Birdhouses
Use broken China to create a beautiful, custom birdhouse!
Found Running with Sisters
Galvanized Bucket Birdhouse
This is a super easy way to create a ledge for a budding bird family!
Found Birds and Blooms
Clay Bird House
This natural, clay birdhouse is simple to do and perfect for small birds!
Found Hearth and Vine
Bird Shaped Birdhouse
Just in case your bird friends need a personalized invitation, this bird shaped birdhouse is perfect!
Found Birds and Bloom
Log Birdhouse
Make a fantastic and natural birdhouse out of a log!
Found Suncatcher Studio
Decorative Birdhouse Decoupage
This is a lovely and decorative birdhouse. It may not be great exposed to the elements, but it is perfect for a porch area that stays dry!
Found 2 Bees in a Pod
Small, Basic Birdhouse
If you're thinking of doing a nice and easy project, this is the one! Decorate with a fun paint color or stain!
Found 100 Things To Do
Boot Birdhouse
Dress up your property and birdhouse with an old cowboy boot!
Found Birds and Blooms
Modge-Podge Birdhouses
Beautify your birdhouses and backyard with these fantastic birdhouses!
Found Tatertots and Jello
Green Roof Birdhouse
Take advantage of the space by adding a small garden to the roof of your birdhouse!
Found Our Fairfield Home and Garden
You May Also Enjoy…
31 Magical Fairy Gardens to Recreate
29 Beautiful and Efficient Propagation Stations
31 Beautiful and Natural Dried Flower Crafts
37 Delightful and Decorative DIY Projects for Your Garden