Hello, DIYers!
Now that the weather is warming up, it's natural to want to spend more time outside! One perfect way to kick back and relax outside is with a fire pit! You can sit around with a cold beverage of your choosing with friends, cook a meal, or just get cozy with a loved one. The best part? They don't necessarily have to be expensive or difficult to make! It just depends on the project and materials you choose to get the job done.
We've put together a list that ranges in cost, skill level, material, and style so that you can find the perfect inspiration for your home! There's even options to upcycle materials! No matter which project you choose to take on, we're certain that you'll love your backyard even more this year thanks to your DIY fire pit!
Happy building!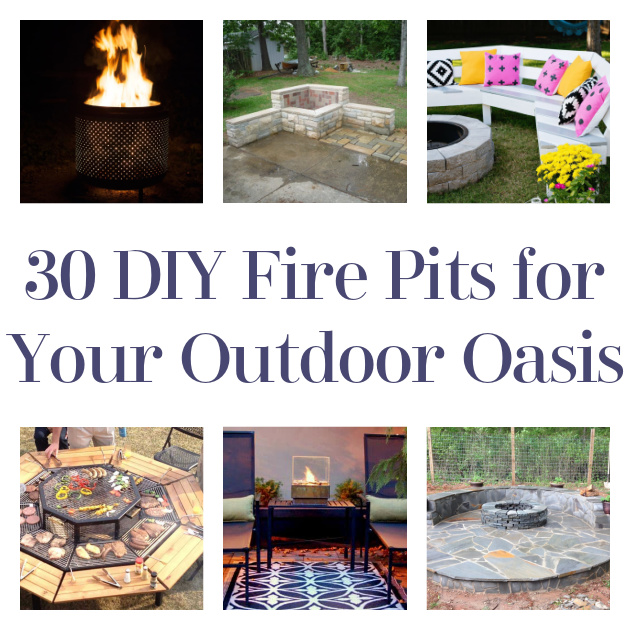 Round Stone Fire Pit
This is a classic stone ring fire pit! It's nice and easy to do! Why not give it a try in your back yard?!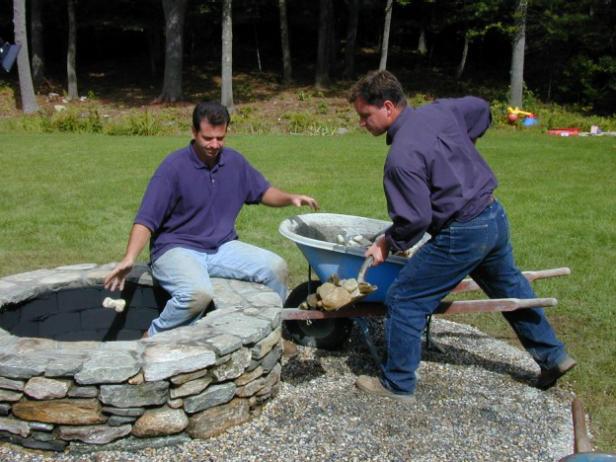 Found DIYNetwork
Sleek Modern Fire Pit
If you want a more modern or industrial looking fire pit feature for your backyard, this concrete fire pit is a fantastic option!
Found DIY Network
Upcycled Fire Pit
This project helps you get great use out of an old washing machine! How great does the finished product look?!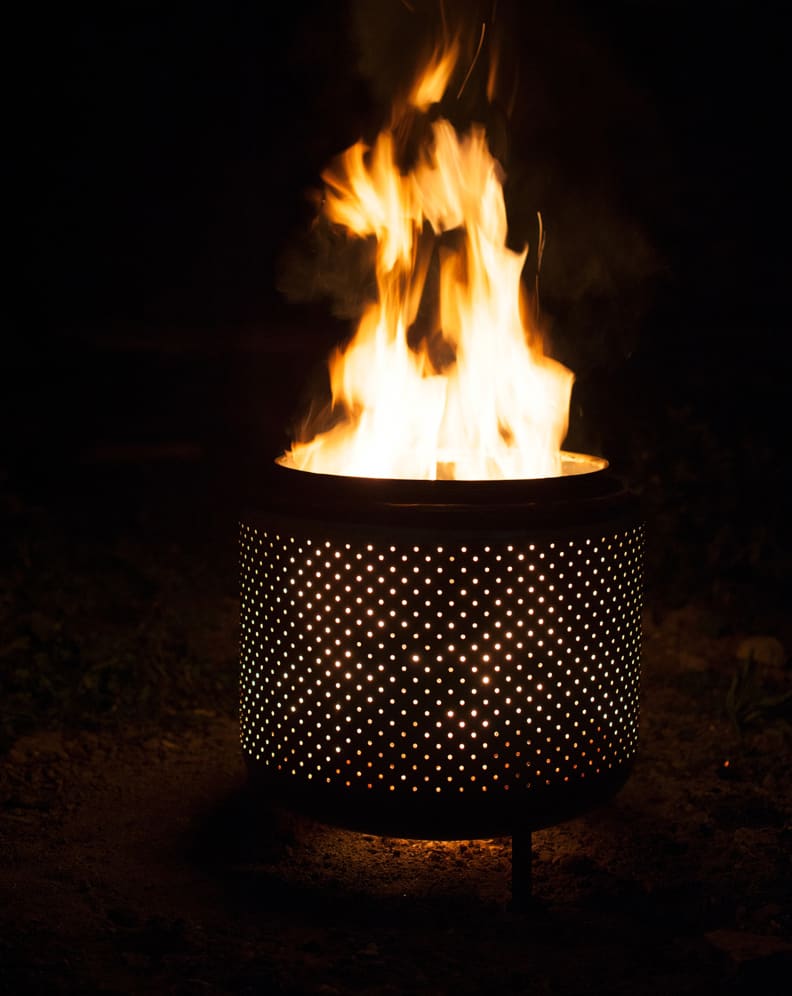 Found Reviewed
3-In-1 Fire Pit Grill and Table
How great is this?! Everyone can relax and enjoy each others company while cooking a meal of their own to their specifications!
Found DIY Cozy Home
Porch Swing Fire Pit
If you want a truly luxurious fire pit feature for your gatherings, try this amazing porch swing fire pit!
Found Instructables
Belgian Fire Pit
Create a work of art in your backyard with this amazing Belgian fire pit!
Found Menards
Masonry Fire Pit
Your fire pit can be a beautiful feature in the back yard, and this project proves it!
Found Instructables
Miniature Zen Fire Pit
This is a beautiful outdoor feature that brings ambience to a relaxing patio!
Found The Art of Doing Stuff
Simple Fire Pit
Building your own fire pit for your back yard doesn't have to be complicated or expensive! Try this one!
Found Keeping It Simple Crafts
Fire Pit Coffee Table
The warm glow of a fire around comfortable patio furniture is the perfect way to unwind after a long day!
Found Instructables
Brick and Stone In-Ground Fire Pit
How beautiful is this brick and stone fire pit?!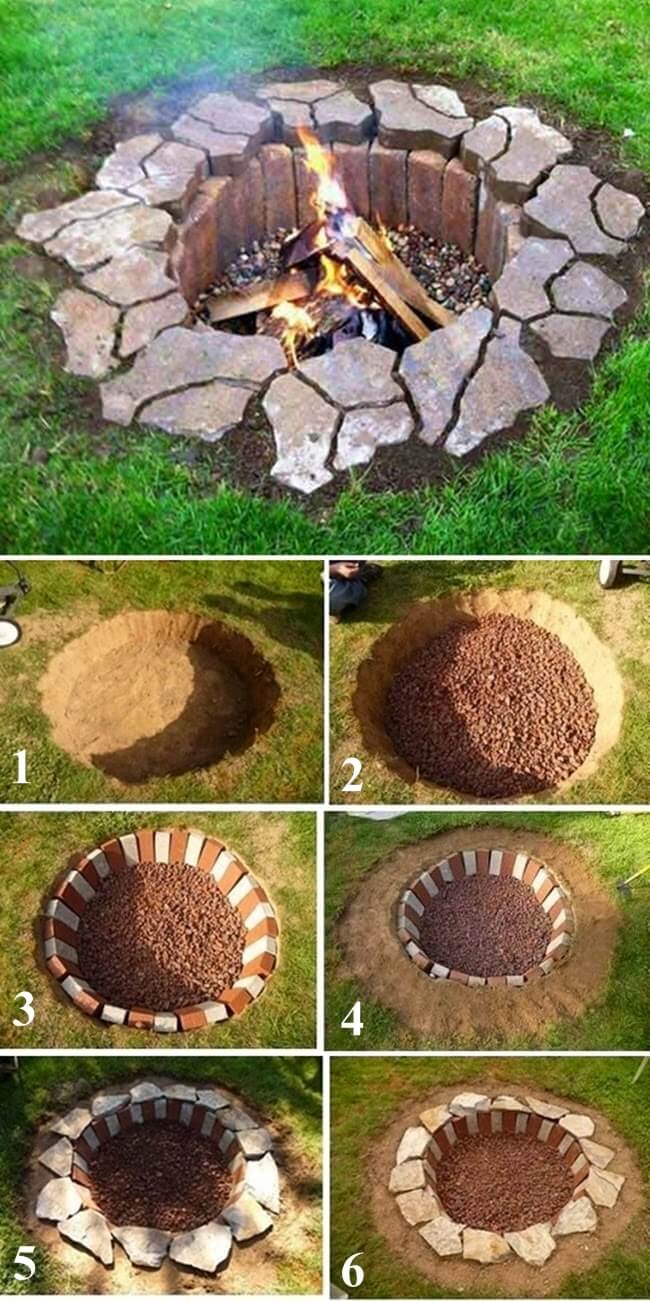 Found Goods Home Design
Patio Fire Pit
The key to this tutorial is the insert that prevents the flames from coming into contact with the patio below!
Found Creatively Southern
Fire Pit and Half Wall
Enjoy comfort and company with this fully functional fire pit with half wall that makes it easy to line up seating!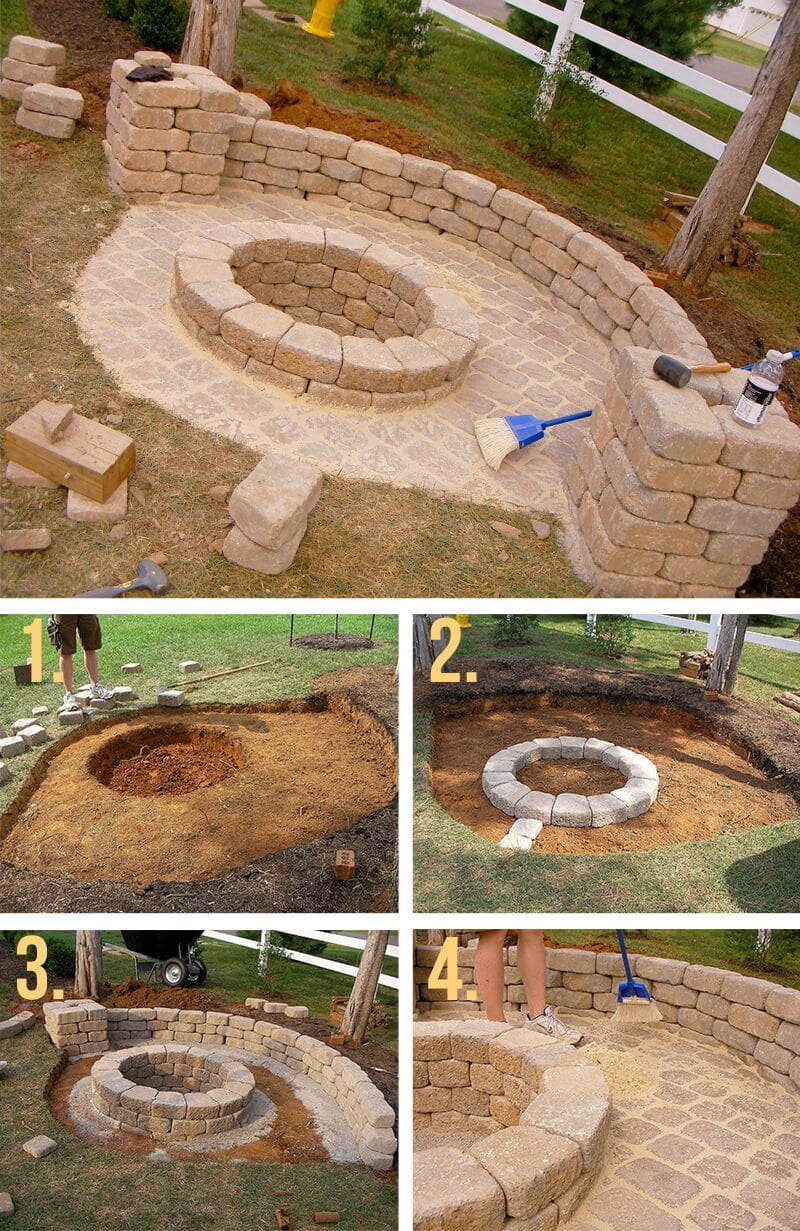 Found Flickr
Outdoor Fireplace
If you really want a beautiful, backyard feature that calls attention to the coziness of your roaring fire, why not build an outdoor fireplace?!
Found Stone Tutorials
Simple Outdoor Fire Pit
Keep it simple and neat with this awesome and easy to do outdoor fire pit tutorial!
Found Scattered Thoughts of a Crafty Mom
Rustic Fire Pit
Looking to stay true to a rustic design? Try this tutorial for your fire pit!
Found Greco Designs
In-Ground Brick Fire Pit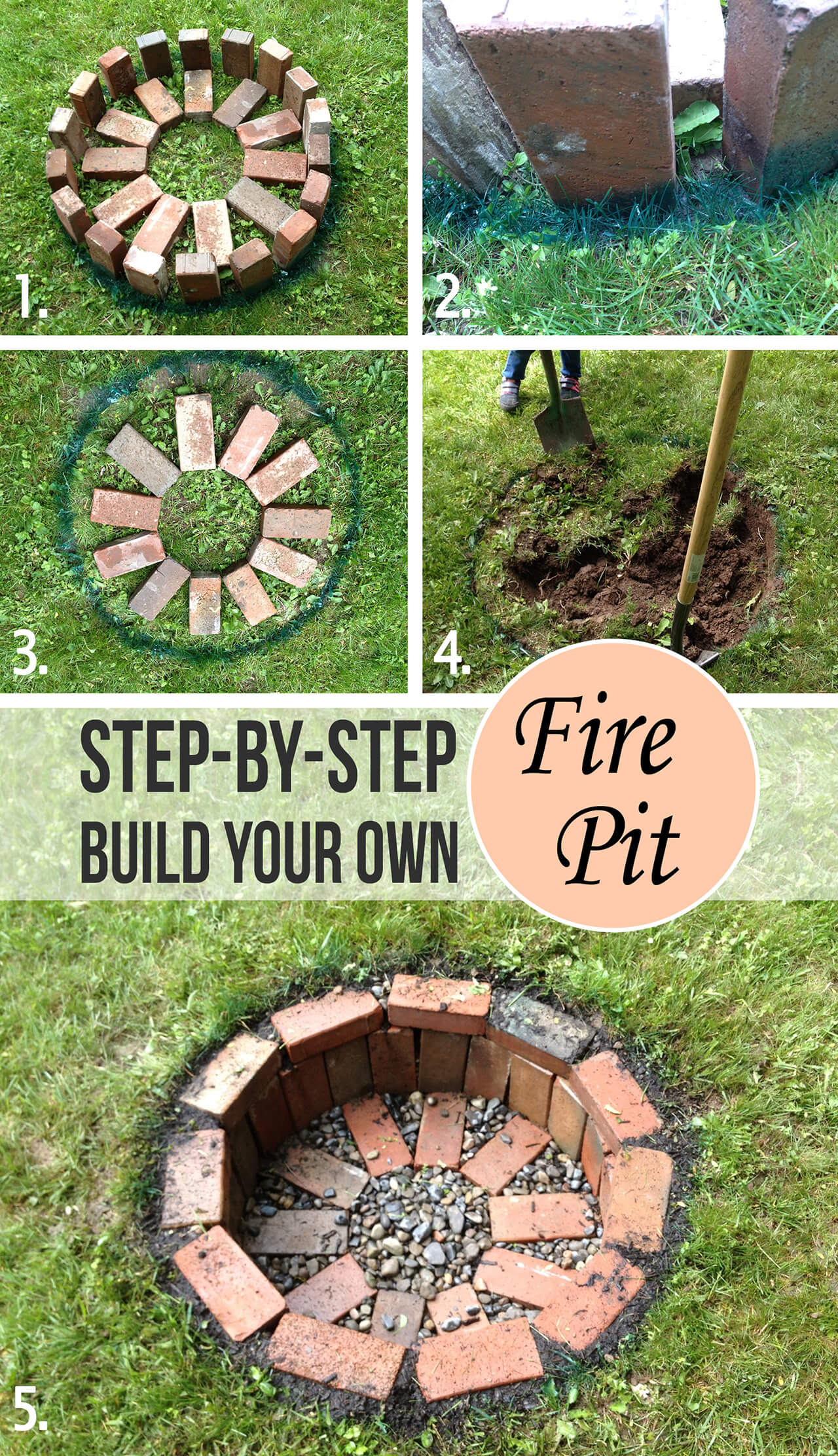 Found Tuff-Gaurd Hose
Concrete Rings Fire Pit
This fire pit looks great and is incredibly cheap to make!
Found Instructables
4 Step Fire Pit
This simple, beautiful fire pit makes the perfect addition to anyone's back yard!
Found A Beautiful Mess
Fire Pit Table
Take your fire pit off of the ground and put it on your furniture to bask in the ambiance of the flames!
Found Instructables
Steel and Stone Fire Pit
Steel is another great material that can be used to make and shape your fire pit!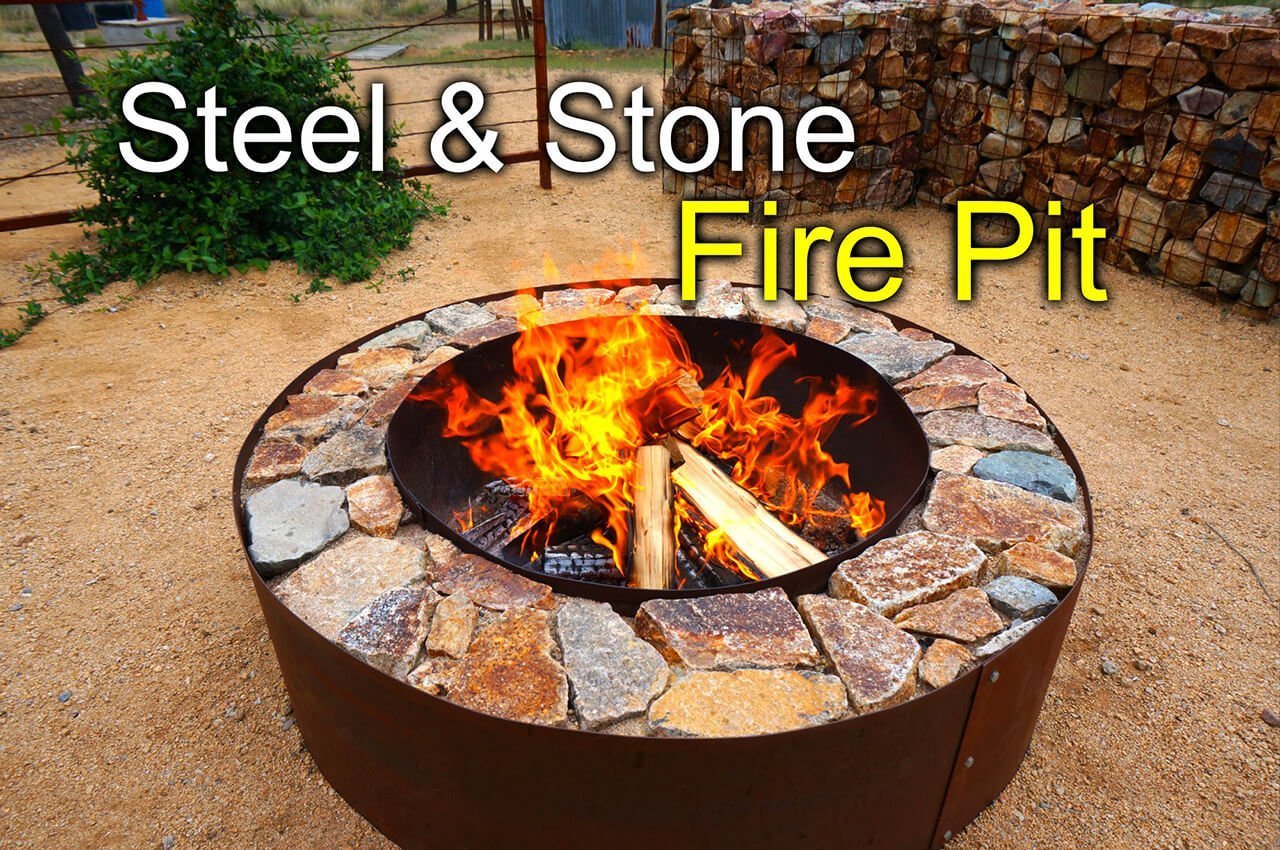 Found YouTube
Cinder Block Fire Pit
Looking for an inexpensive afternoon project?! A quick trip to Lowes and a few hours of work will have you chilling out by a fire in your own backyard by tonight!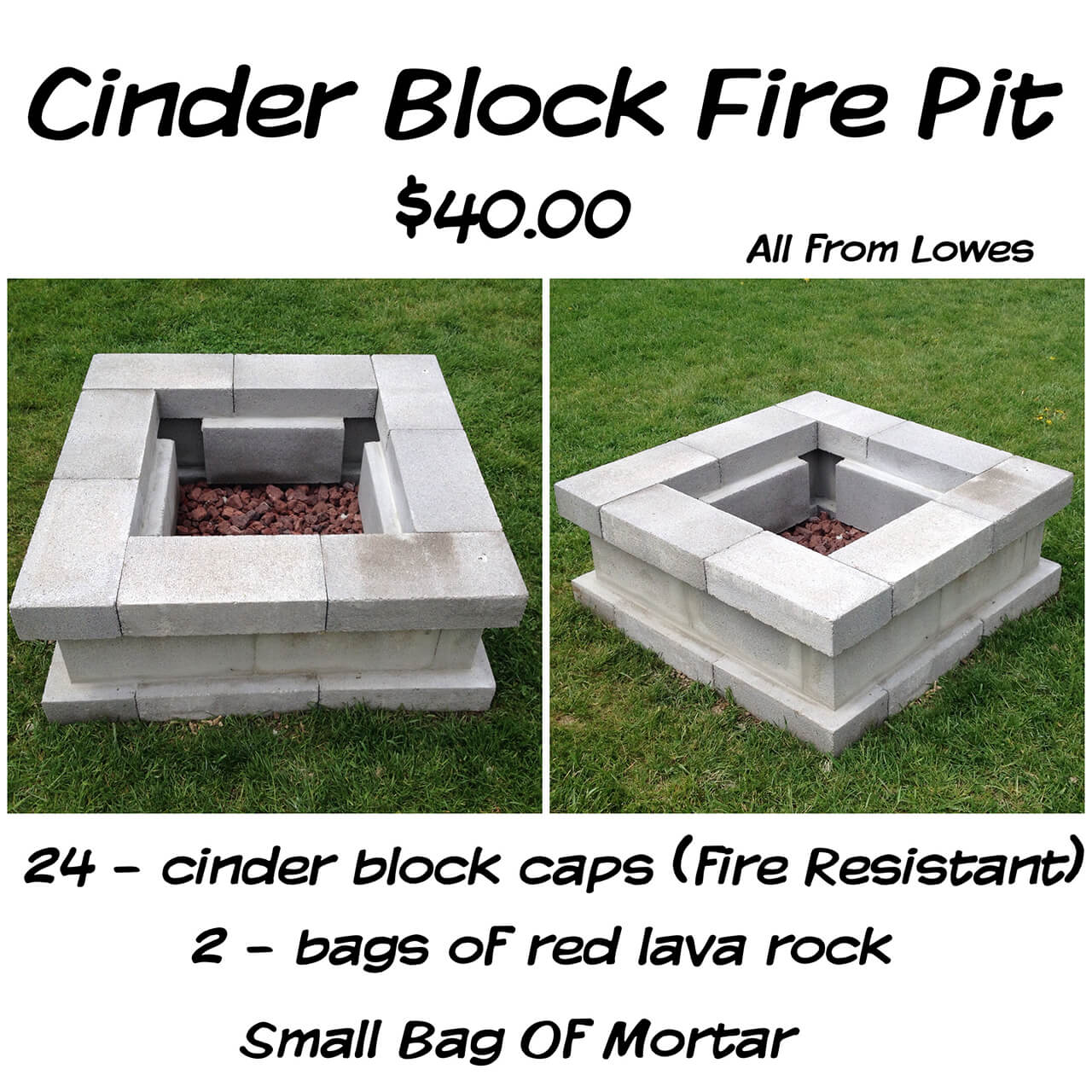 Found Pinterest
Stone and Concrete Fire Pit
Use both stone and concrete to create this lovely finished product!

Found Carole Knits
Concrete Fire Bowl
Add ambiance with this easy to make, table top concrete fire bowl!
Found Scrappy Geek
Stone Veneer Fire Pit
How gorgeous is this stone veneer fire pit project?! The wall around it gives it such a nice touch!
Found Instructables
Tractor Wheel Fire Pit
This is another awesome upcycle project that you can do to make a fire pit in your backyard!
Found HandiMania
Backyard Fire Pit
This project keeps your fire close to the ground! Give this easy project a try!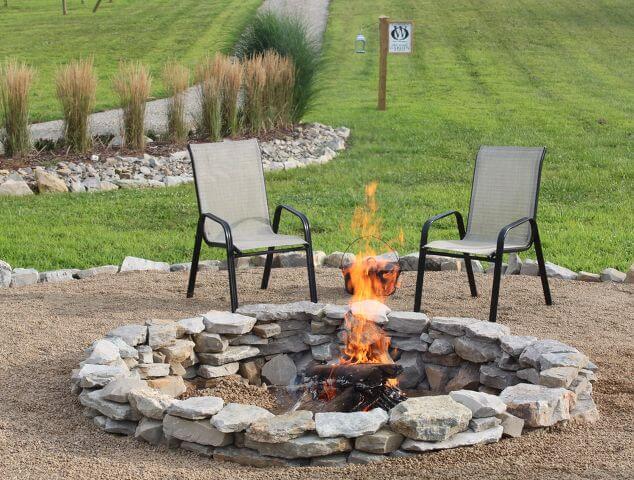 Found Home Talk
Rectangle Fire Pit and Bench
This is the perfect, easy fire pit project that even includes a matching bench!
Found Attachment Prone
Cylinder Block Fire Pit
It doesn't get any easier than making this awesome cylinder block fire pit!
Found Bob Vila
Oversized Fire Pit
Do you have big parties in the summer?! Then maybe you need a bigger fire pit so that everyone can enjoy!
Found Tools 2 Tiaras
You May Also Enjoy…
30 Lovely Landscaping Projects You Can Do Yourself!
35 Creative and Lovely Birdhouses
31 Magical Fairy Gardens to Recreate
29 Beautiful and Efficient Propagation Stations
31 Beautiful and Natural Dried Flower Crafts
37 Delightful and Decorative DIY Projects for Your Garden
31 Home Projects to Put On Your Spring To-Do List