Hello, DIYers!
Are you thinking of switching up your interior décor this Spring? Why not get inspired by these lovely DIY chandeliers and overhead lighting! Many of these are inspired by designer products that cost a fortune to buy in a retail setting. Fortunately, fabulous and innovative DIYers across the globe have figured out how to recreate those originals at a fraction of a the cost! There's also great upcycle inspiration and ways to upgrade even the most basic of overhead lighting!
Happy crafting, everyone!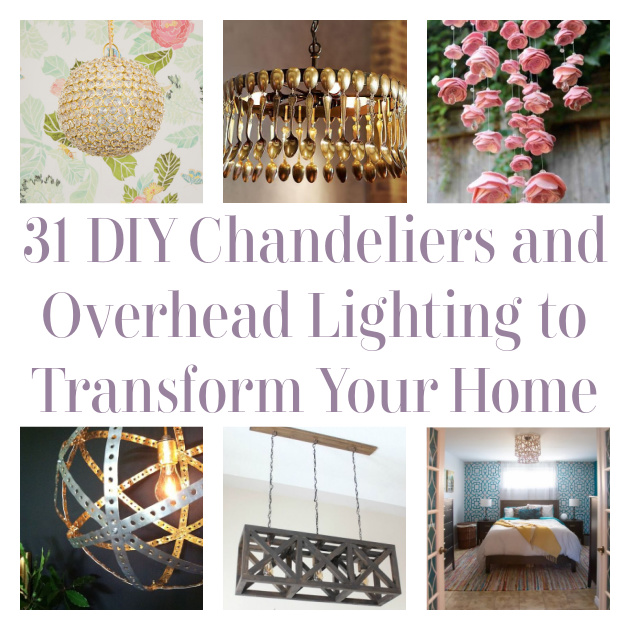 ...
Wooden Bead Chandelier
This is a simple and beautiful way to add character to a room.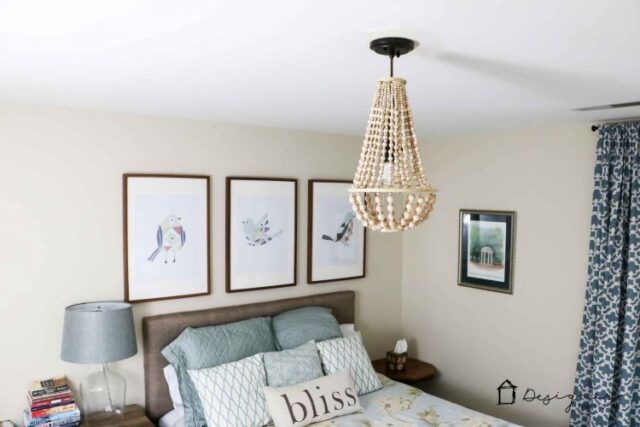 Found Designer Trapped
Wagon Wheel Chandelier
Wagon wheel chandeliers are a wonderful way to emphasize your rustic décor!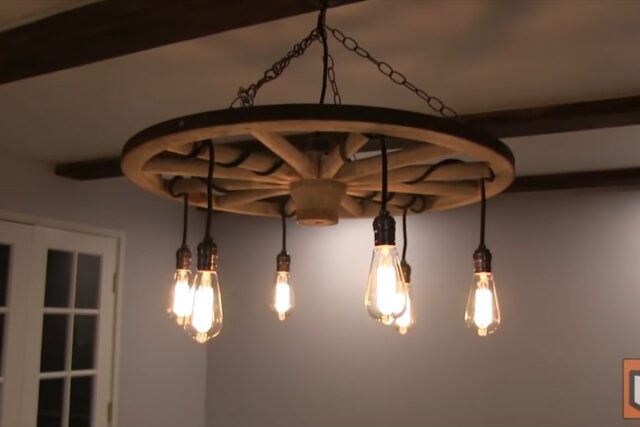 Found Instructables
Glamorous Crystal Ball Chandelier
This DIY comes out at a fraction of the cost of the retail crystal ball chandeliers from traditional designers! Why not give it a try?!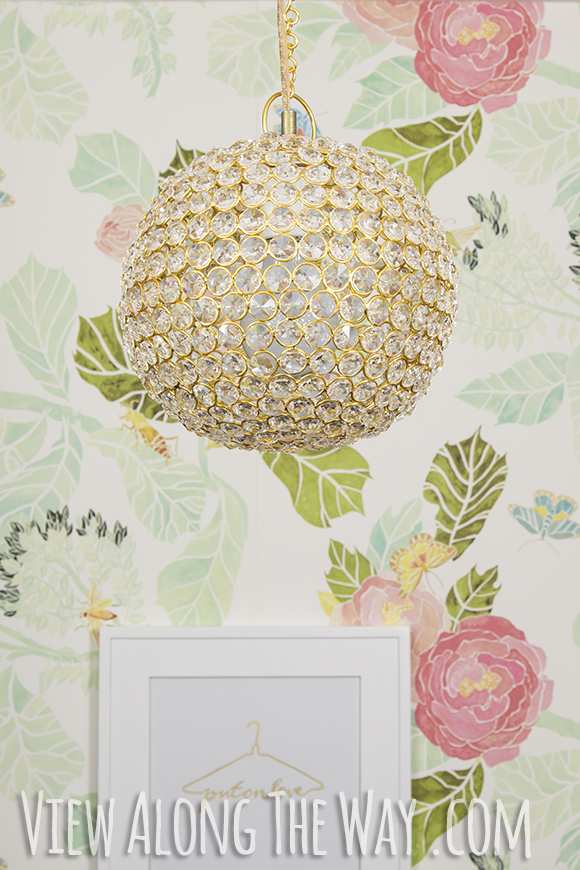 Found View Along the Way
Fancy Fringe Chandelier
This adorable fringe chandelier is sure to fancy up any room!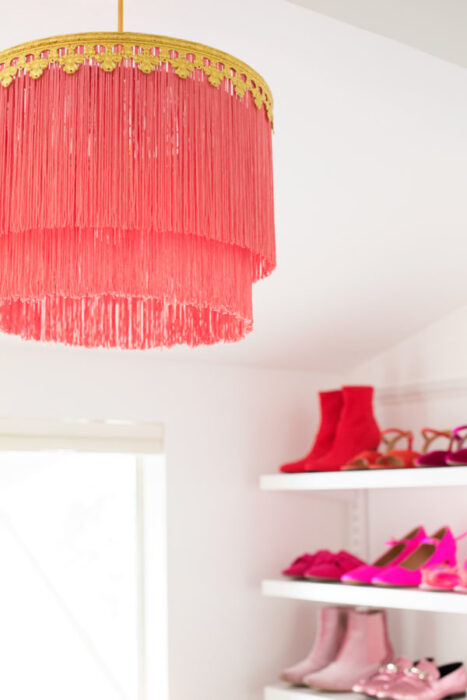 Found Studio DIY
Spoon Chandelier
This spoon chandelier is a great way to honor a family dinnerware set that can live a new life within the home!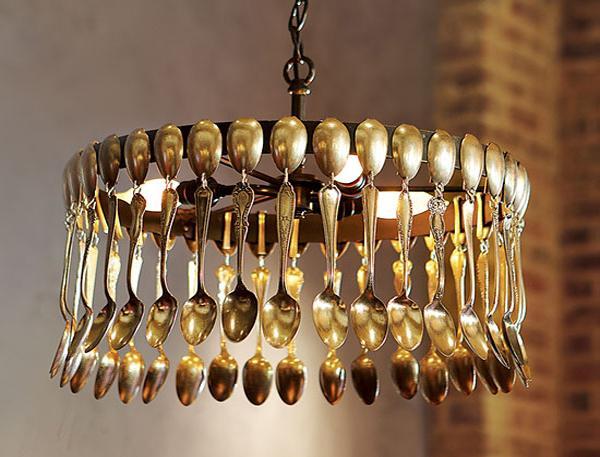 Found Lush Home
Easy Moroccan Lamp Update
This is a super easy way to dress up your basic ceiling lighting in a quick and inexpensive way. It requires so little effort that even a renter will love it!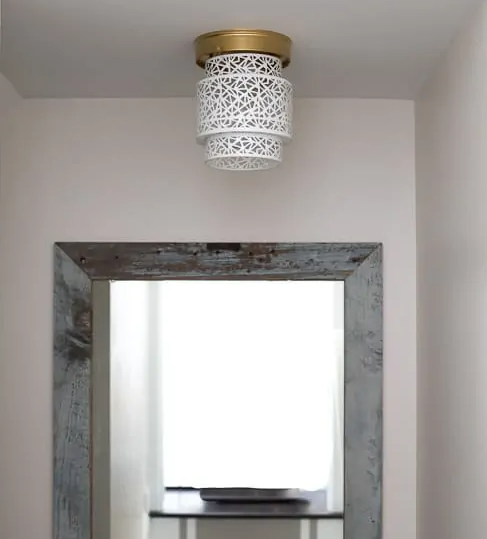 Found Heathered Nest
Colorful Fluffy Cloud Lamp
This colorful cloud lamp is great for a kid's room or anywhere that you want to add some ambient whimsy!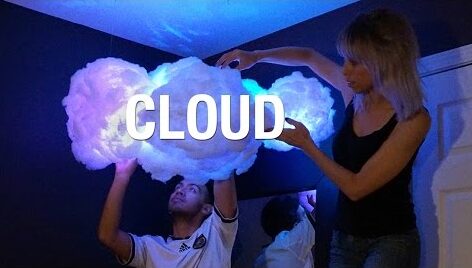 Found SuperHolly
Mason Jar Chandelier
Mason jars can be turned into anything, so you shouldn't be surprised that there is a chandelier option!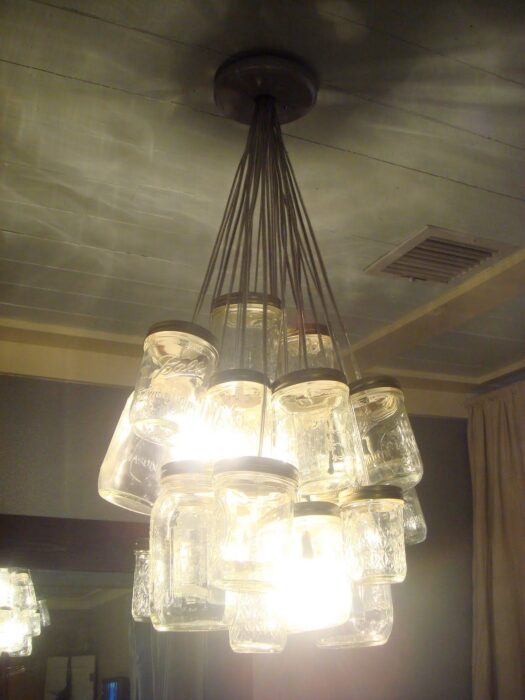 Found Kara Paslay Designs
Ping Pong Ball Pendant Lamp
This would be so cute in a colorful office or girls bedroom!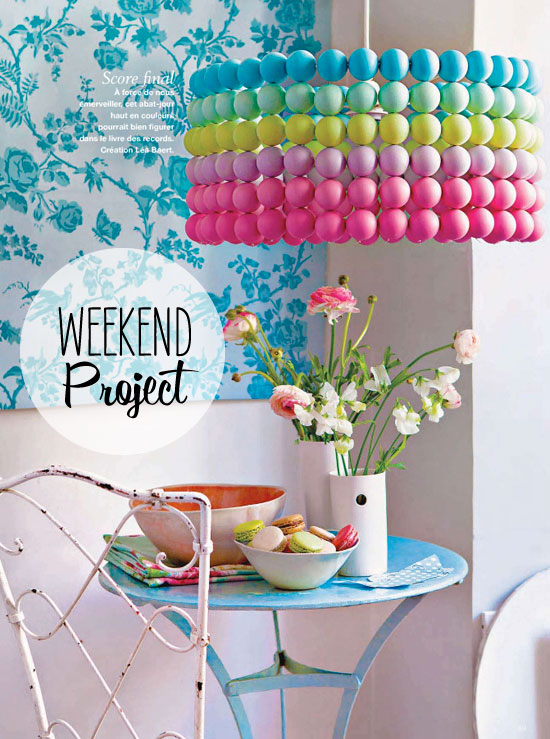 Found PoppyTalk
Drum Pendent Light
Do you have a musician in the family? How perfect would this drum light be for their room?!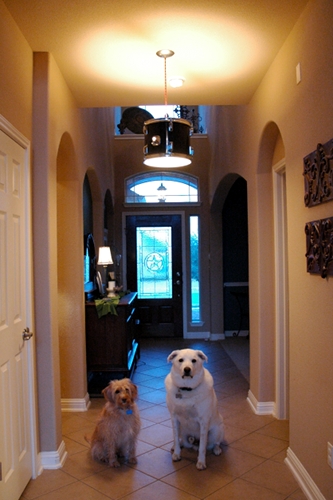 Found Makely Home
Bent Brass Chandelier
This is a truly lovely and interesting chandelier that would be perfect for a modern foyer!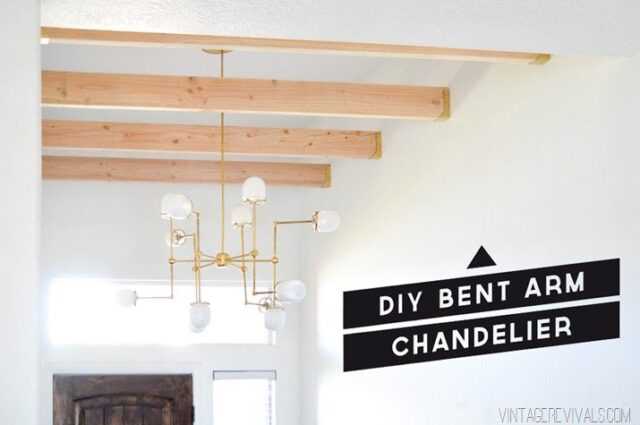 Found Vintage Revivals
DIY Tassel Chandelier
Add a little bit of boho chic to your dining room, entry way, or bedroom with this super cute DIY tassel chandelier!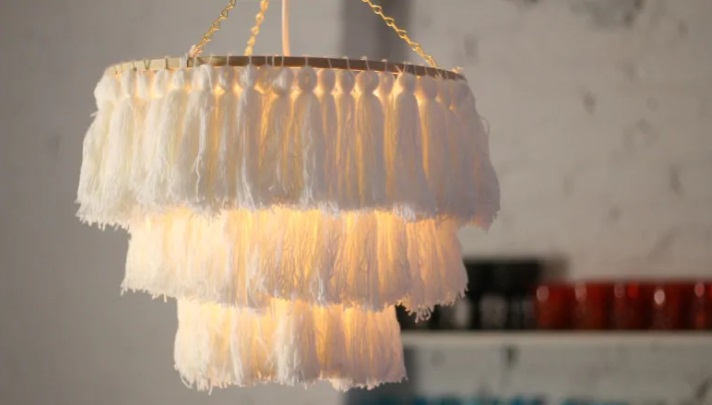 Found CBC
DIY Pulley Light Fixture
This is a super fun and interesting DIY that will go with any rustic, farmhouse, or industrial décor!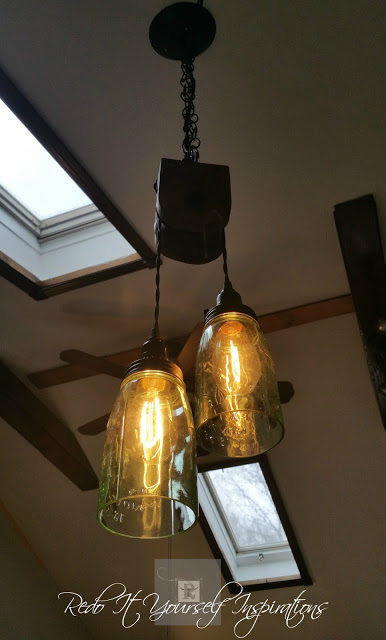 Found Redo It Yourself Inspirations
Easy Jute Lampshade
This project is both incredibly simple and cost effective! Would you make this for your home?!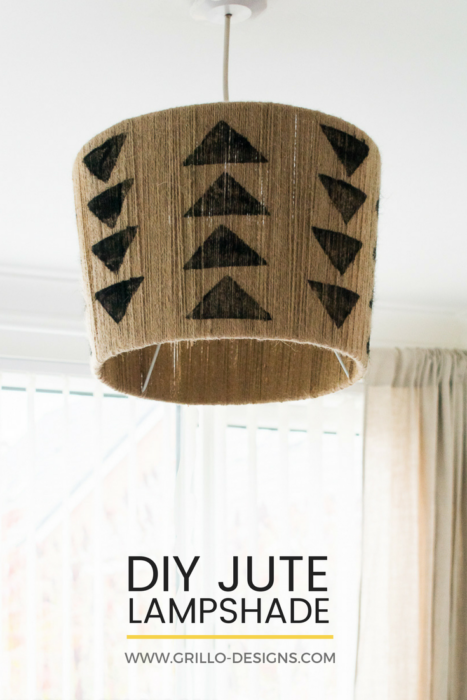 Found Grillo Designs
Faux Capiz Shell Pendant Light
Add something summery and festive to your home this year with this awesome faux capiz shell pendant chandelier!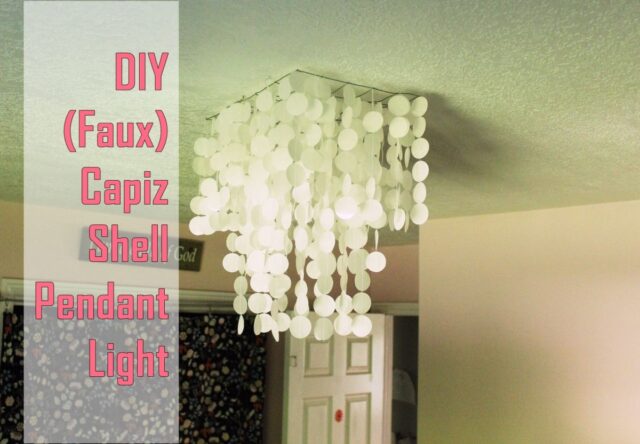 Found Homedit
DIY Rope Pendent Shade
This is a lovely way to update a basic fixture with a cute, beachy rope shade!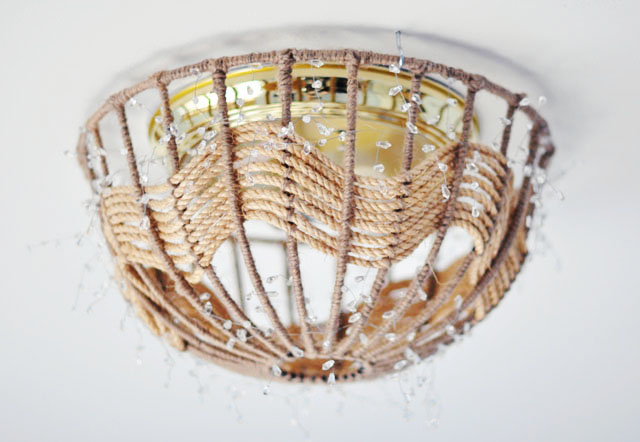 Found Love Maegan
DIY Dodecahedron Pendant Light
This DIY is a knock off of the Ralph Lauren Dustin pendent and can save you a boat load of money by doing it yourself!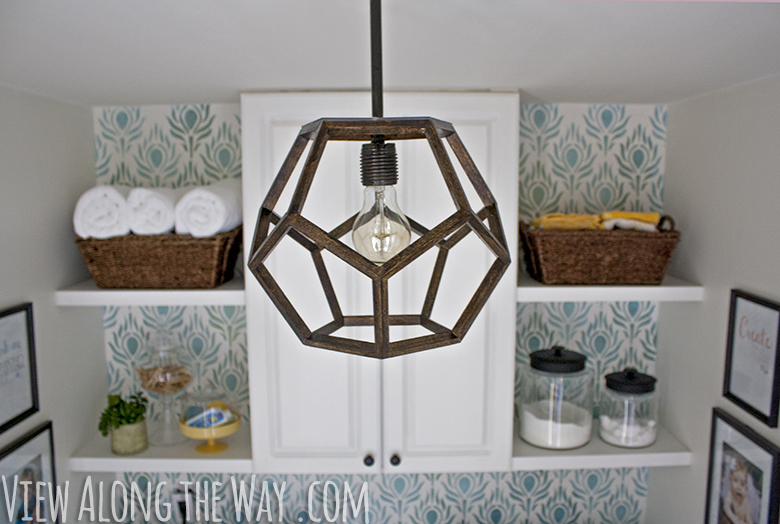 Found View Along the Way
Cheese Grater Lights
This creative upcycle is sure to be a conversation piece in your kitchen!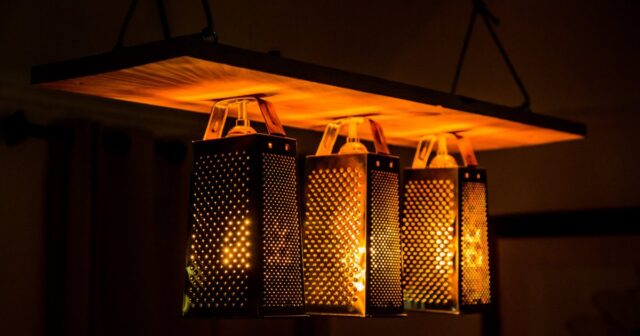 Found Hallmark Channel
Bubble Chandelier
How adorable is this bubbly DIY chandelier?!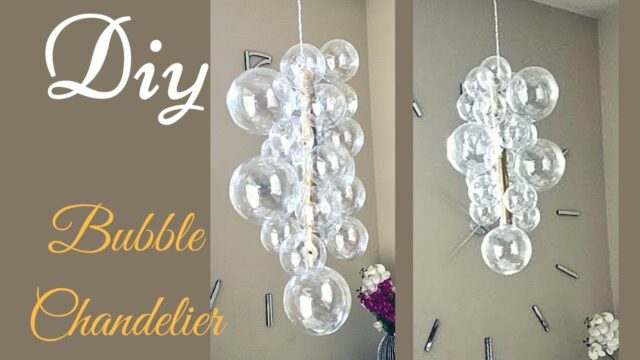 Found Yoduvh Essentials
Felt Roses
This felt rose chandelier is perfect for a baby girl room!
Found TifferColaBear
Turbine Pendent Lights
Who would have thought that a recycled part of an exhaust system could become a lovely contribution to the interior design of a home?!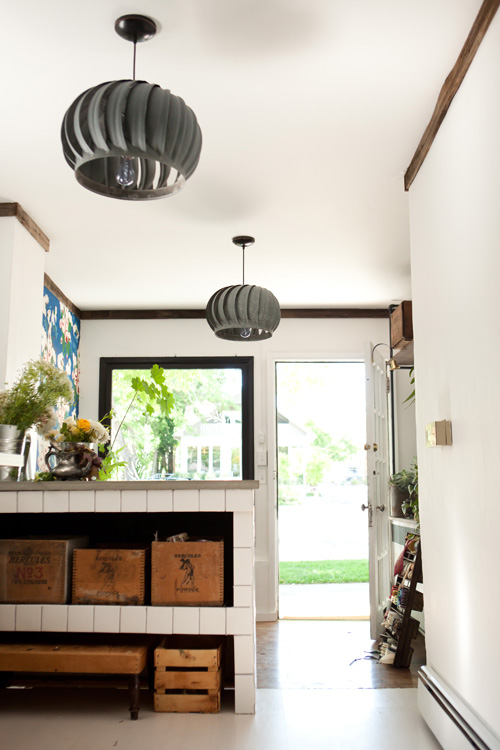 Found Design Sponge
White Branch Chandelier
Bring nature inside and make a bold statement with this beautiful and interesting white branch chandelier!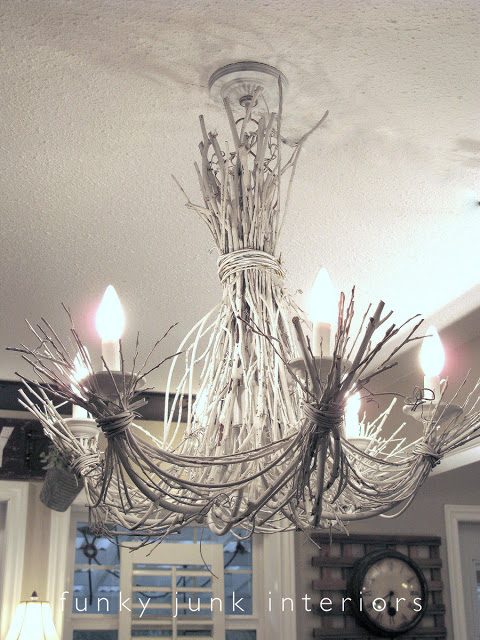 Found Funky Junk Interiors
Industrial Pendent Light
This DIY gives you all the dimensions you need to recreate this fabulous industrial pendent light in your own home!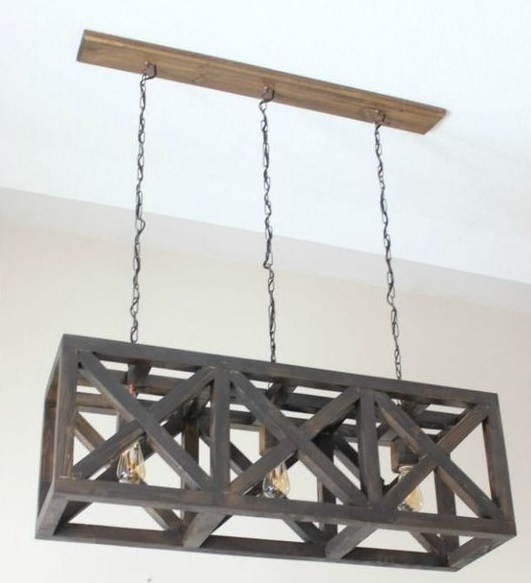 Found Love Create Celebrate
Globe Pendent Light
Upcycling is always a great way to create something truly unique and lovely in your home!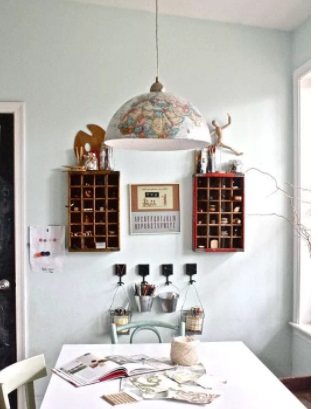 Found Apartment Therapy
DIY School House Light Fixture
This little number is the finished product of a true DIYer! She knew what she wanted and she went out to make it work!
Found DIY Show Off
DIY Cardboard Pendant Light
Who would have thought this was a simple cardboard lantern? It looks great!

Found PoppyTalk
Upgraded Ceiling Light
It doesn't have to cost a fortune to upgrade your standard ceiling lights in your home. There are fabulous DIYs, like this one, that cost nearly nothing! But the results are fantastic!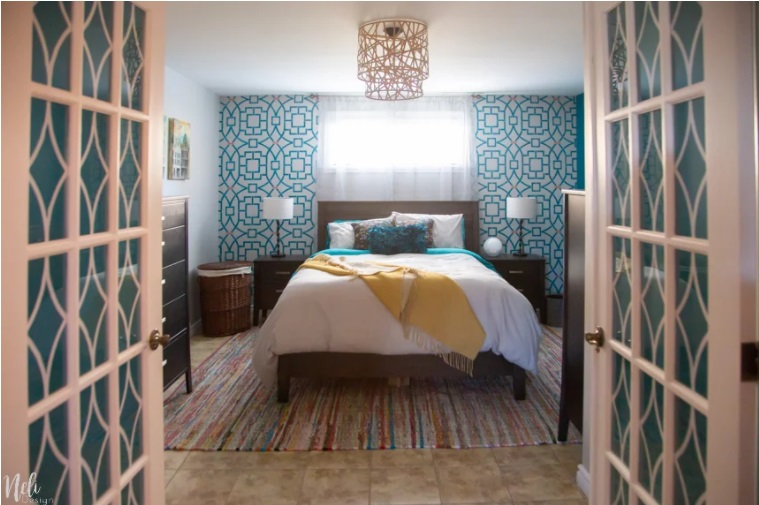 Found Neil Design
Fairy Ring
This chandelier is what fantasies are made of! Why not give it a try?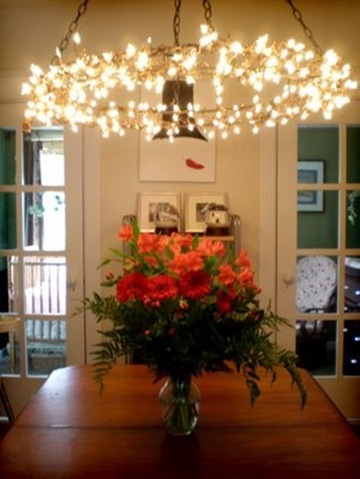 Found 346 Living
Atomic Industrial Chandelier
This is supremely cool and surprisingly easy to do!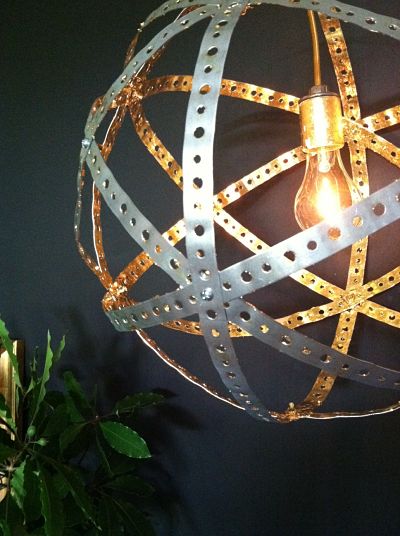 Found Design Salon Online
Garden basket Pendent Lights
These offer a lot of room for some creativity! You can, of course, leave them plain as pictured and they look great. You could also choose to wrap or decorate them to go with other décor!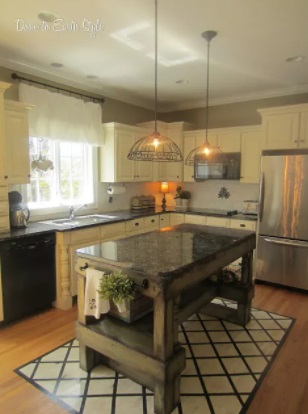 Found Down To Earth Style
Cupcake Lantern
This is a cute, simple, and cost efficient way to add some fun texture to a room!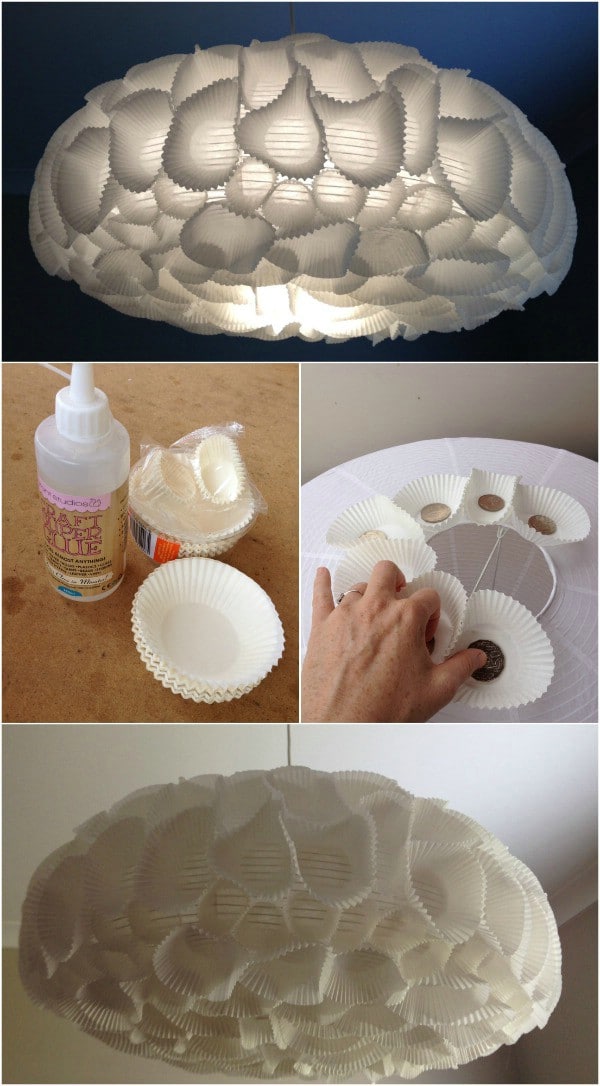 Found Way Back Machine