Hello, DIYers!
We know that you love lamps! So today we are bringing you simple and creative ways that you can upgrade your lamp bases with an awesome lampshade! Lampshades are an easy and low cost way to change up the look of your lamp and room! Change them by season or even in a re-decoration in an effort to keep the design budget low! You can add color or texture to the room when you choose a DIY project that works with your room! Why not give one of these a try?!
Happy crafting!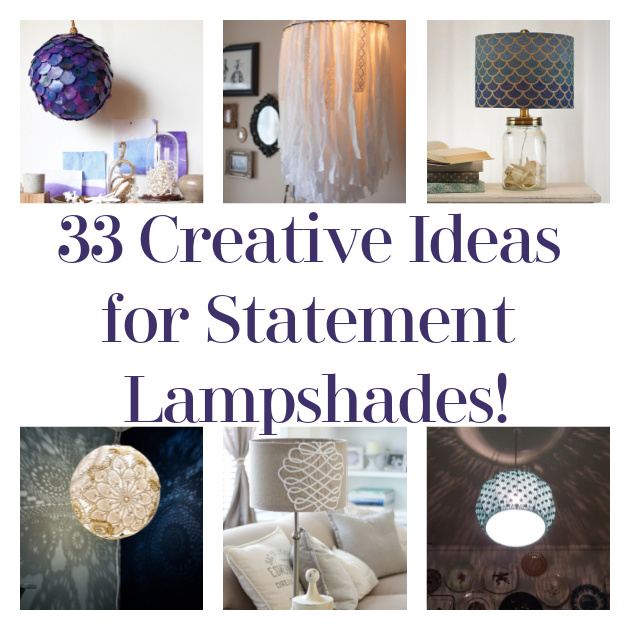 Bold Florals
If you have a neutral lamp base, you can experiment with all sorts of color including bold florals!
Found Place of My Taste
Upcycled Sweater Lamp Shade
This is a wonderful lampshade to pull out in the Fall and Winter months to add a cozy touch!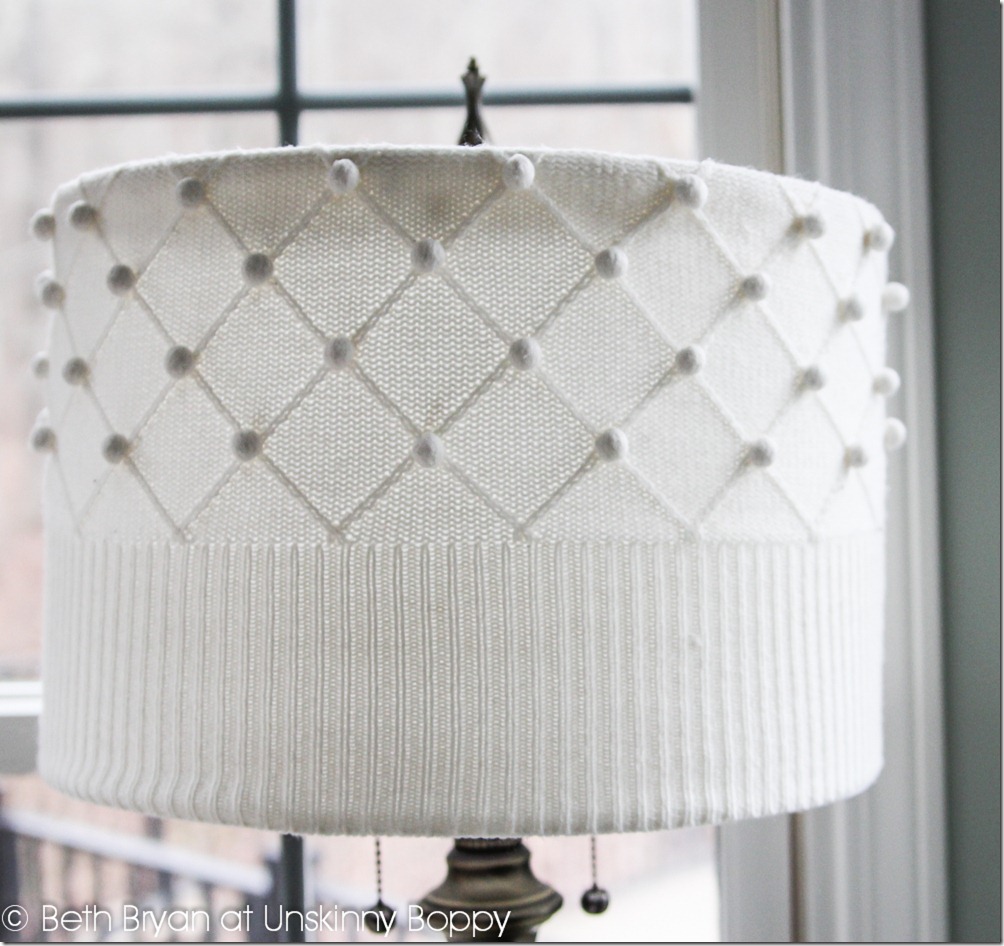 Found Beth Bryan
Fabric Covered Lampshade
Use a fabric of your choosing to decorate your existing lampshade!
Found Homed It
Shabby Chic Rosette Lampshade
These little rosettes make a charming addition to the texture of a room!
Found Simply Ciani
Ombre Lampshade
This project uses funky hair dye to help create the Ombre effect! Choose whichever color you like!
Found Annie Nielson
Rope Lamp Shade
You won't believe how easy it is to make this pendent lamp shade!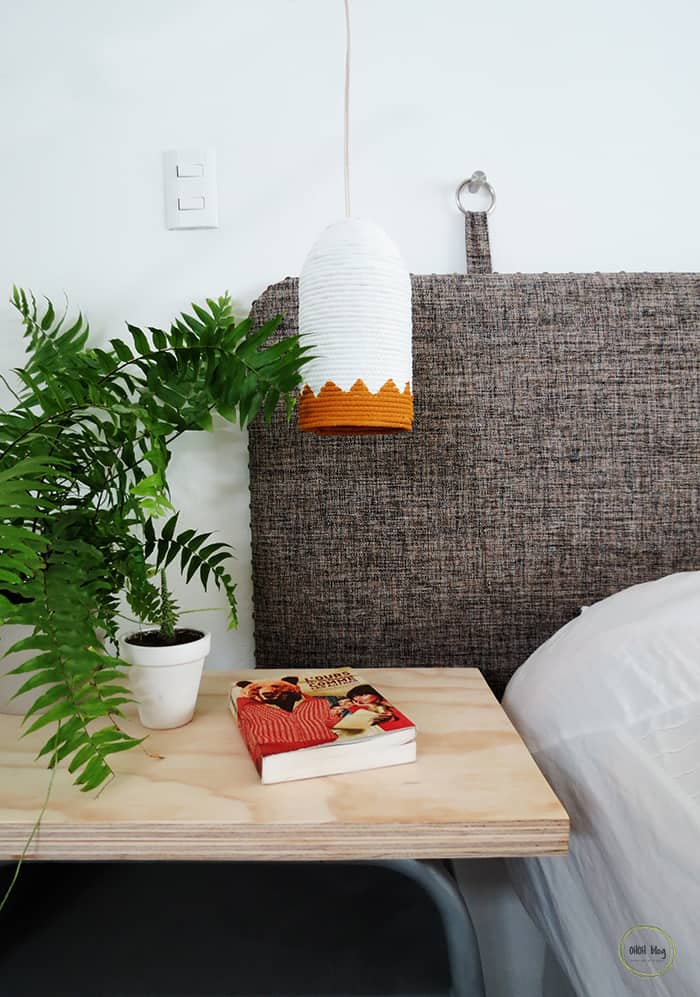 Found Oh Oh Deco
Fish Scale Stenciled Lamp Shade
How charming is this?! It's perfect for a lamp in a coastal or mermaid themed room!
Found Deco Art
Woven Basket Lampshade
Get the woven basket off of the floor and turn it into a lampshade!
Found Homed It
Faux Embroidery Lampshade
Check out this great tutorial to learn how to fake your way into this lovely lampshade!
Found So Much Better With Age
Rismon Map Lampshade
Who says the outside is the only thing that can be decorated?! Check this out!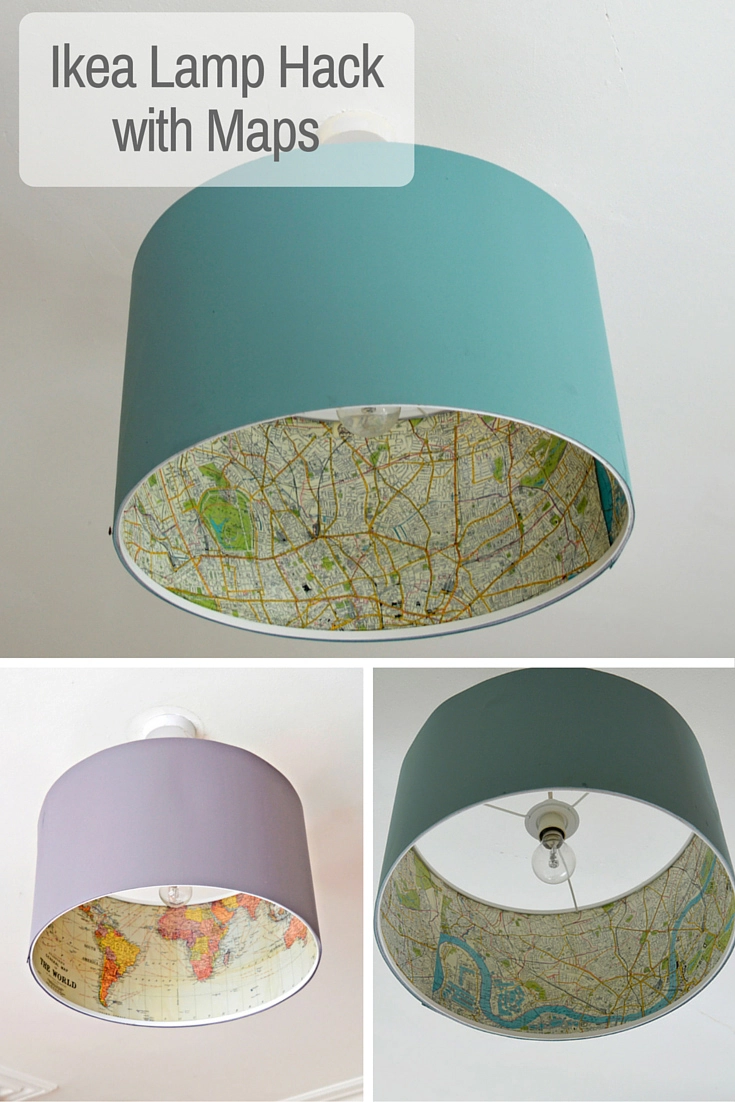 Found Pillarbox Blue
Jute Wrapped Lampshade
This is such an easy way to upgrade a basic lamp shade! Give it a try!
Found The Handmade Home
Easy Stencil Painted Lampshade
Use a stencil and paint to make a funky pattern on your plain lampshade!
Found Home Stories A-Z
Painted Cardboard Lampshade
Can you believe this is cardboard?!
Found One-O
Crochet Rimmed Lampshade
Give your lampshade a tiny hint of crochet!
Found A Creative Jewish Mom
Image Transfer Lampshade (An Ikea Hack!)
This is a fun hack that will help you to transfer lovely images onto your custom lampshade. Why not try?!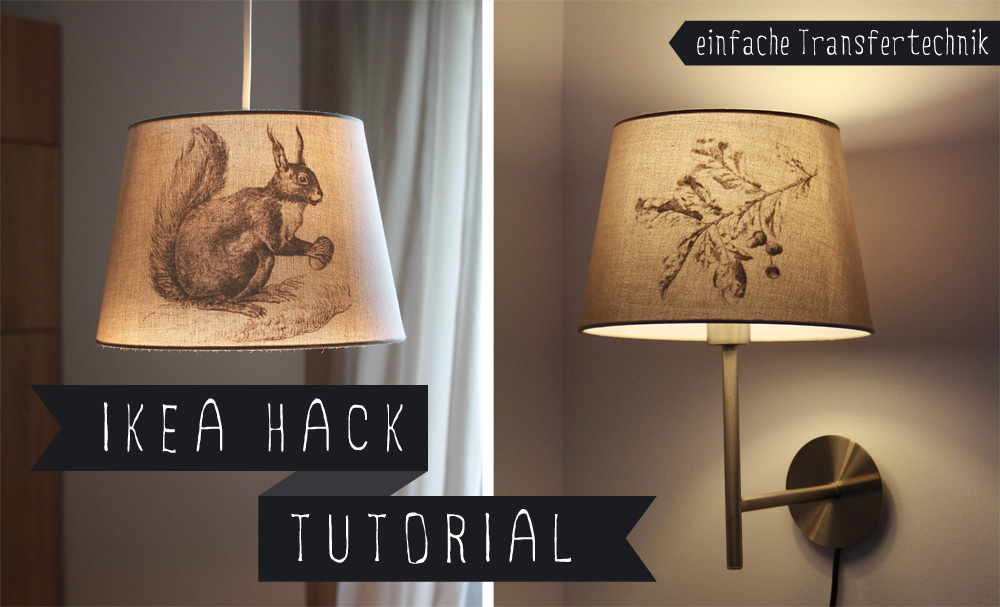 Found Hallo Piepmatz
Flower Lampshade
If you want a touch of elegance without a high price tag, this is a great way to get it!
Found Heathered Nest
Dip Dyed Lamp Shade
Dip and dye your lamp shade for something truly unique!
Found I Love To Create Blog
Doily Lamp Shade
The way the light flows through the doilies is magical! Would you do this in your home?
Found Emmmylizzzy
Bohemian Beaded Lampshade
This is perfect for bohemian design!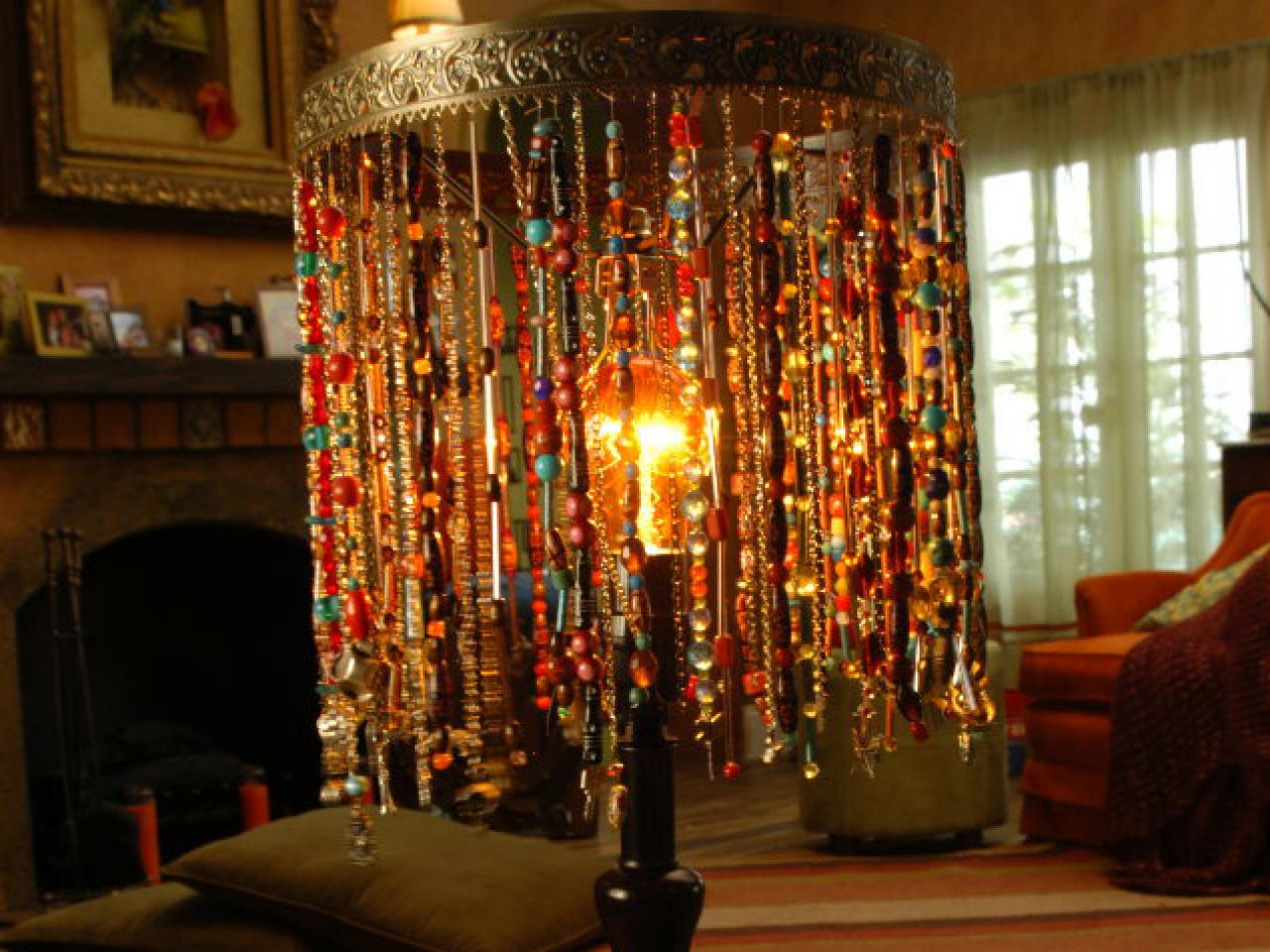 Found DIY Network
West Elm Inspired Perforated Globe Pendant Lamp
This looks super high end, but you can make it for just a few dollars yourself!
Found Mad In Crafts
Wood Look Lampshade with Contact Paper
This faux wood-look lamp shade is adorable and easy to make!
Found Homed It
Shaped Silhouette Lampshade
How cute! This is so easy that even your little ones can do it!
Found Pink Stripey Socks
Yarn Wrapped Ombre
This is an Ombre lamp shade that uses yarn! Why not give it a shot?
Found Vintage Revivals
Crocheted Sea Urchin Lampshade
This is such an adorable crochet lampshade made to look like a sea urchin! How whisical?!
Found Solstrike
Luxurious Canopied Material Lampshade
How lovely is this?! You can use it as a shade for a standing lamp or pendent with a few simple modifications!
Found We Are Beholden
Elegant Ribbon Lampshade
Enjoy a cast of color through this lovely ribbon lamp shade!

Found Poppy Talk
Photo Collage Lamp Shade
Decorate your lamp with some of your favorite photos!
Found Red House West
Stitched Lampshade
This person stitched this lampshade up with shapes and colors!
Found Miss Amy Phipps
Boho Rope Lamp Shade
This is fantastic for a colorful, boho décor!
Found Blog A La Cart
Fish Scale Pendent Lampshade
This fish scales come out beautifully! This would look amazing in a mermaid themed bedroom!
Found Design Sponge
3-D Flower Lampshade
How beautiful is this?! It adds color and texture to a room!
Found Simply Ciani
Criss Cross Ribbon Lampshade
This is easy and fun! Try it with all sorts of colors!
Found The Craft Tutor
You May Also Enjoy…
33 Amazing and Unique DIY Lamp Projects
31 DIY Chandeliers and Overhead Lighting to Transform Your Home
30 Dreamy DIY Night Lights for Kid's Bedrooms
37 Ideas for Teen Girl Room Décor
30 Tik Tok Inspired Bedroom Lighting for Teens
40 DIY Bedroom Decorating Ideas