Hello, DIYers!
Whether you are helping to de-clutter Grandma's home or you've inherited vintage and antique items, it can bring feelings of guilt if you realize that you really don't need much of it. Additionally, so many of the items you may inherit are overcrowding thrift shops. So why not ease both of those concerns by taking those items and turning them into something fabulous, unique and new?! You can keep them for your own home to cherish or even sell them if they aren't quite your style.
Happy crafting!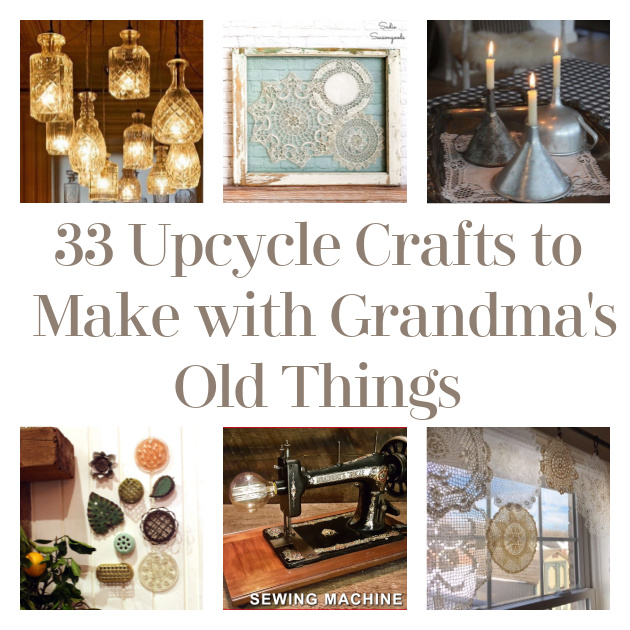 Lamp Stand Plant Stands
A bunch of lamps with various sized vases? Why not turn them into a plant stand?
Found My Repurposed Life
Framed Doilies as Shabby Chic Wall Décor
Doilies aren't necessarily in style on tables anymore, but as wall art? Flawless!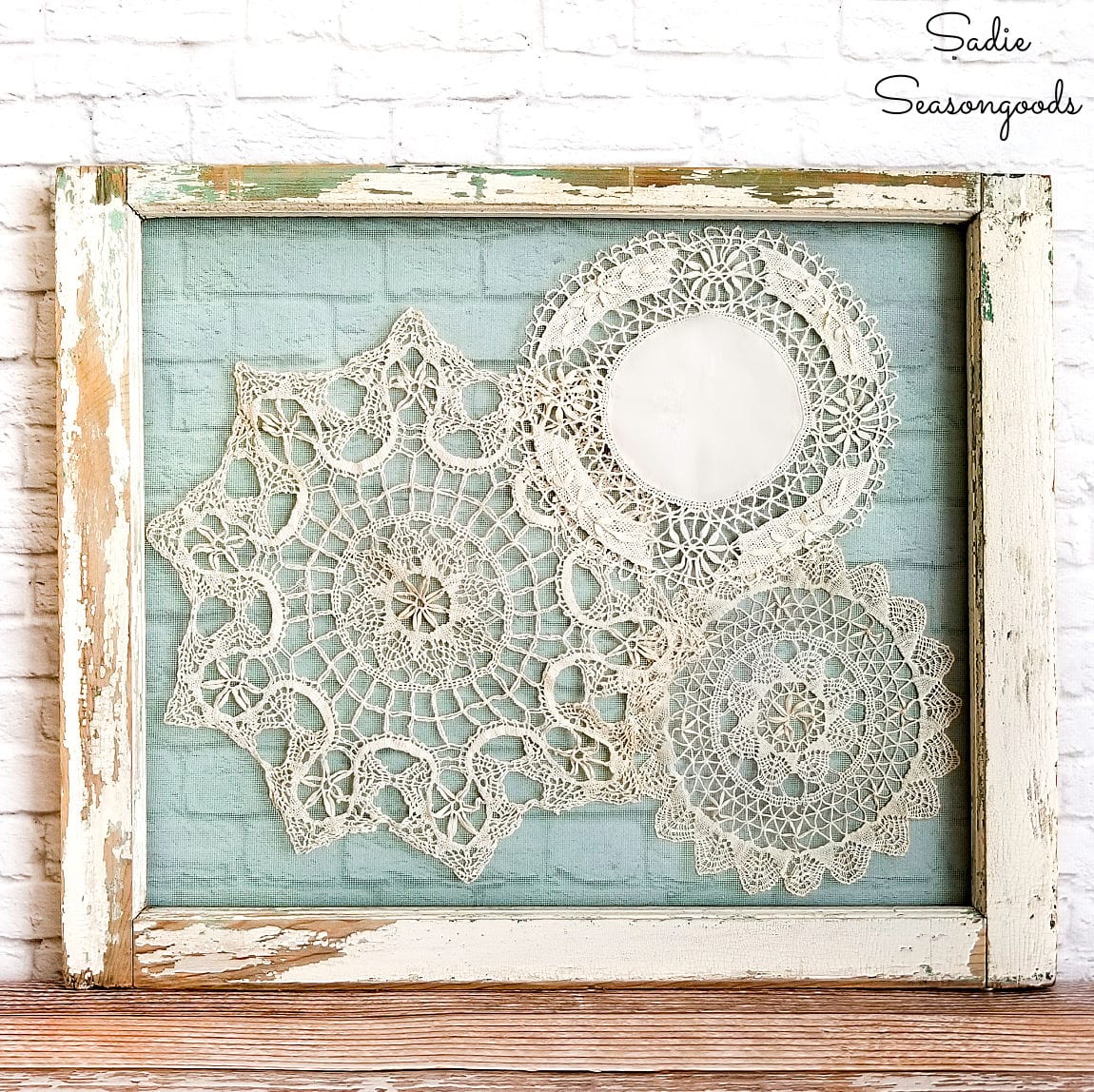 Found Sadie Seasongoods
Repurposed Metal Funnel Candle Holders
If you have an industrial or shabby chic home, these will fit in fabulously!
Found Pinterest
Shabby Chic China Pedestals
Take some of Grandmas old dinnerware and turn it into something that fits in with your shabby chic style!
Found Southern Junk Chic
Repurposed Mason Jar Tissue Holder
If your loved one stored a bunch of mason jars there are plenty ways to turn them into something useful!
Found Landeeseelandeedo
DIY Cutting Board Tablet Holder
If you don't need another cutting board, you can use it as a tablet holder to hold up your recipes while you cook!
Found The Idea Room
DIY Colander Planter
A vintage colander can be so beautiful as a planter! Plus there are plenty of drainage holes!
Found Kalyn Brooke
Farmhouse Style Rolling Pin Rack
Instead of buying this, you can cut the rolling pins yourself and fasten them to a wooden plank! They make a cute place to hang your aprons.
Found DIYNCrafts
Pot Lid Wall Clock
Pot lid without a match? You can turn it into a fun and creative wall clock!
Found Maker Mama
Layered Baking Tin Storage
Baking tins can be great to have on hand, but if you don't need any, you can upcycle them into something else!
Found Grillo Designs
Wooden Chair Shelf
Old wooden chair without a matching set? Why not make a shelf!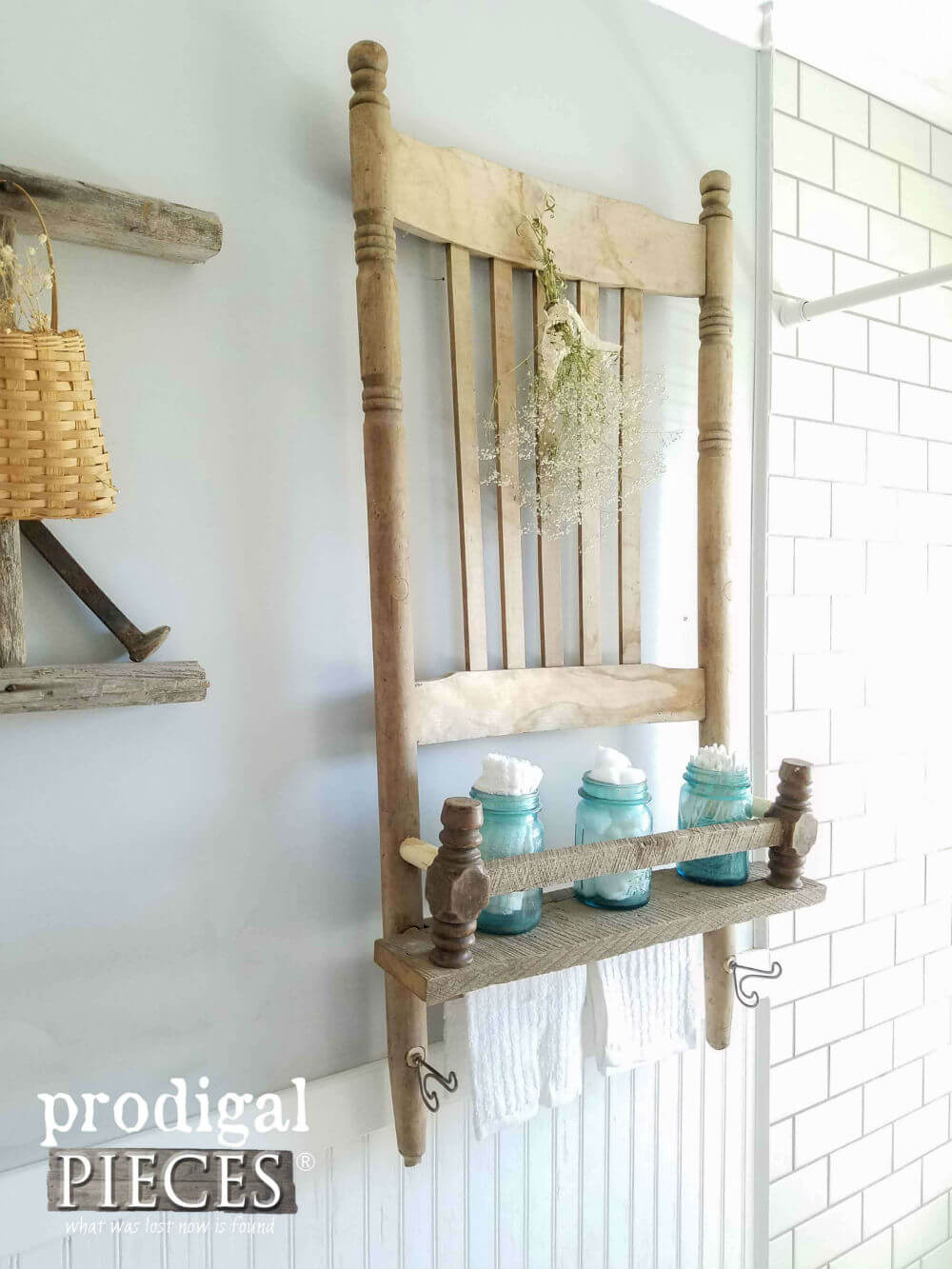 Found Prodigal Pieces
Decanter Lighting
Use old glass decanters to create a lovely light feature for your home!
Found Recycle Art
Enamel Mug Organizer
This is a fantastic way to use some of the old mugs that cluttered the cupboards!
Found Home Road
Vintage Rolling Pin Towel Rack
How adorable is this!? Fasten it to an island or anywhere else to hold your kitchen hand towels!
Found Olivebites
Doily Valance
While they are normally out of style, they make a fantastic boho valance!
Found Leaning Into the Journey
Tin Can Cutlery Holder
If there are a lot of tin cans sitting around, you can either recycle or upcycle!
Found HandiMania
DIY Candles in Granny's Candy Dish
No need for a candy dish? Turn it into a candle!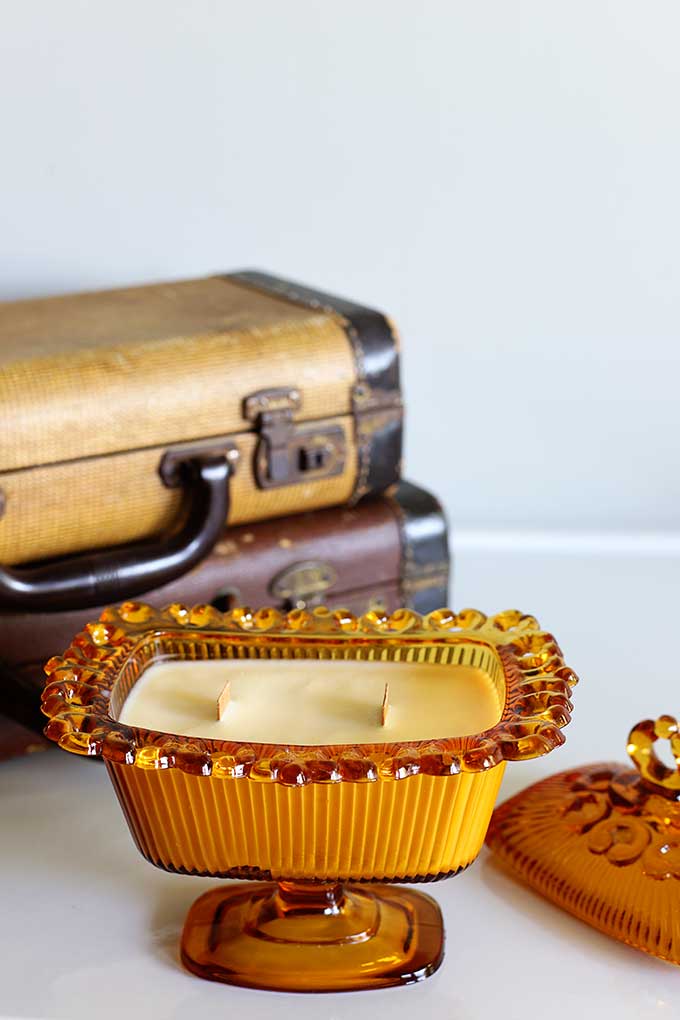 Found House of Hawthorns
Flower Frog Wall Art
A collection of flower frogs? Check out this gorgeous wall art upcycle project!
Found Design Sponge
Antique Sewing Machine Light
Turn this beautiful antique sewing machine into a piece of interesting décor and lamp!
Found YouTube
Lamp Base Table
If there is a tall lamp, you can turn it into a fabulous table!
Found Lovely Etc.
Upcycled Birdhouse Clock
How cute is this?!
Found Sadie Seasongoods
Vintage Baking Tin Art
Did you inherit Grandma's old baking tins? You might not have a use for them in your cupboards but you can make beautiful wall art out of them!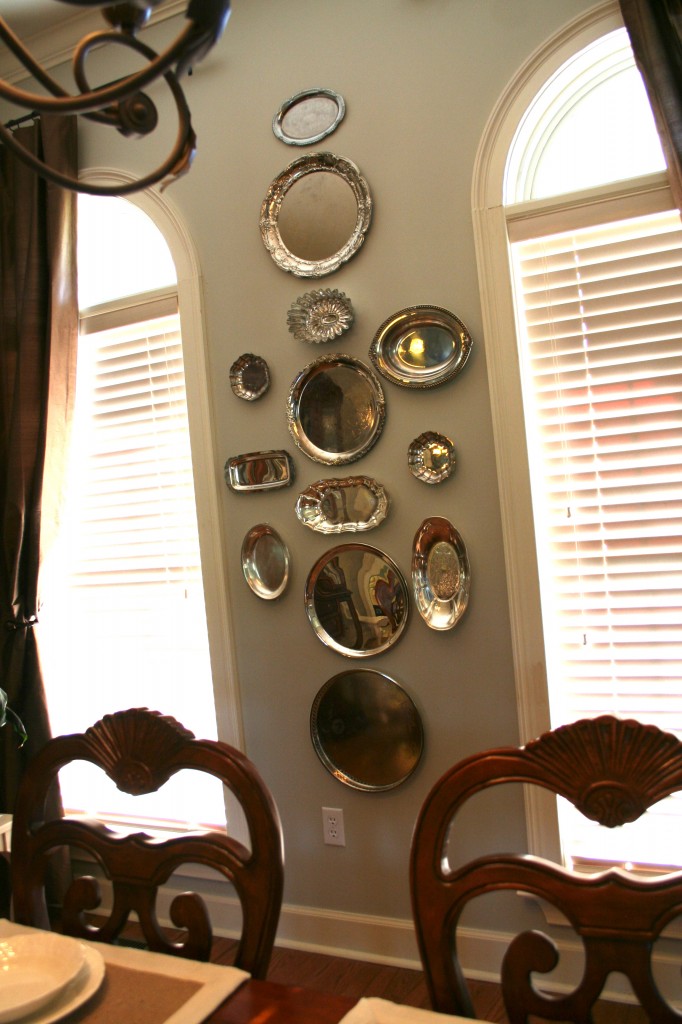 Found Refreshrestyle
Kitchen Grater Owl
Does anything get cuter than this?!
Found My Turn For Us
Wooden Cable Spool Ottoman
This old spool turns into a lovely ottoman with some storage on the sides. What could be better?!
Found DIY Inspired
Tea Kettle Planters
Planters are my personal favorite DIYs! Just make sure to drill a drainage hole or fill the bottom of the tea kettle with extra rocks to capture extra water!
Found Pinterest
Upcycled Muffin Tin Drawer Organizer
Organize your drawer by using an old muffin tin!
Found bhg.com
Glass Mushrooms
Use Grandma's old glassware to make these beautiful garden mushrooms!
Found Crafty Diply
Silverware Keyholder
A mismatched or partial silverware set can be turned into something fun and funky for your home!
Found Designsponge
Serving Tray Turned Chalkboard Message Center
Turn this serving tray into a system of communication and organization in your kitchen! How cute!
Found Savedbylovecreations
Fork Easel
You can use a fork to prop up photos and more!
Found Judy's Front Porch
Upcycled Garden Decorative Plates
If there is a dinnerware set that you can't justify storing, why not use it in your garden?!
Found 33barefootlane