Hello, DIYers!
Are you looking for something to spice up your summer?! Glowsticks can generally be found at the dollar store or any party store for a nominal price and there are tons of ways that you can use them for fun activities or décor for any event! Pump up a fun slumber party, create ambiance for a late night swim, make a fun TikTok video, or make a fun luminary for camping! The options are endless!
Happy crafting!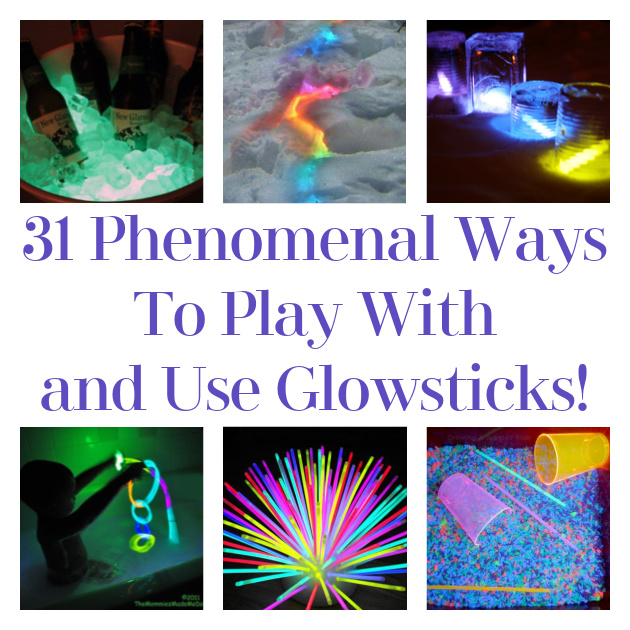 Glowstick Chandelier
This is the ultimate late night decoration! It's perfect for a slumber party, camping, movie night, or a general glowstick party!
Found GreyGrey Designs
Glow In The Dark Ring Toss
Enjoy a ring toss! You can do this outdoors at night or indoors in the dark!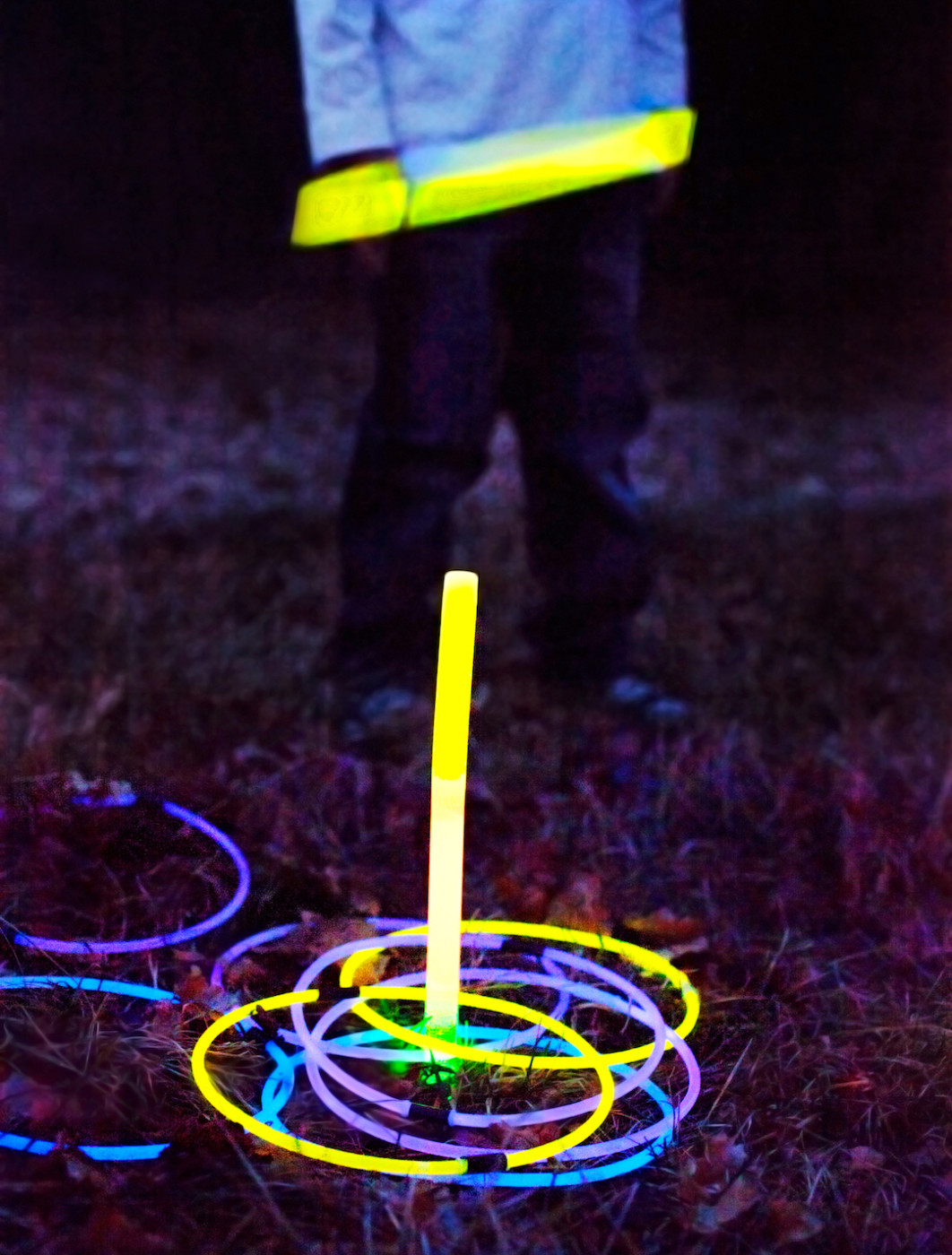 Found Home Front Mag
Glow In The Dark Bowling
You can do cosmic bowling at home by using glowsticks!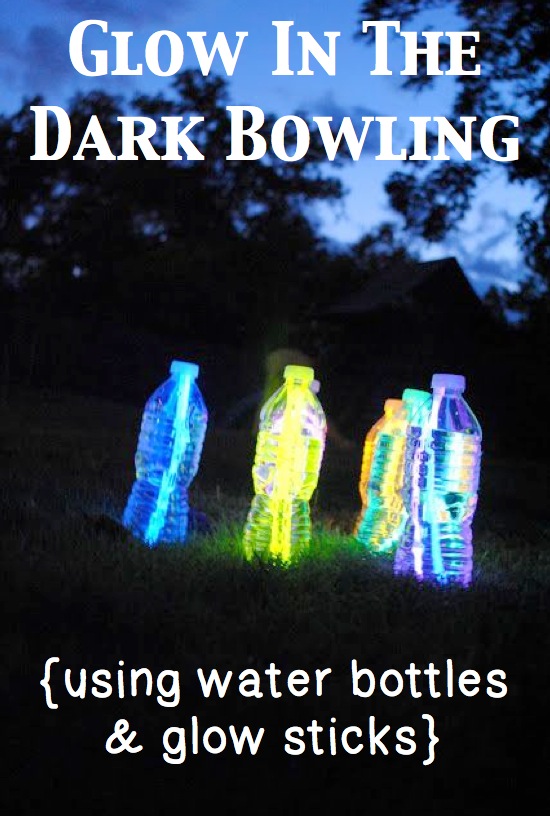 Found Park Avenue
Tic-Tac Glow
Use glowsticks for this fun game!
Found Coffee Cups and Crayons
Fake Neon Sign
You can make a fake neon sign by using different colors and types of glowsticks!
Found Smile and Wave
Alien Balloon Heads
Make your own out of this world friend with a glowstick with alien friend!
Found Craft Fiesta
Glowing Cotton Candy
Give special cotton candy a glow by using glow sticks!
Found Living Locurto
Glowstick Balloons
Have a glowstick balloon party!
Found Kiwi Co.
Water Glow Lamps
These would be perfect for camping or a slumber party!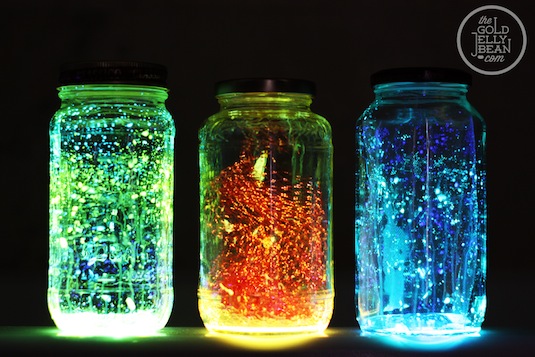 Found The Gold Jelly Bean
Glow in the Dark Eggs
How about a late night egg hunt?!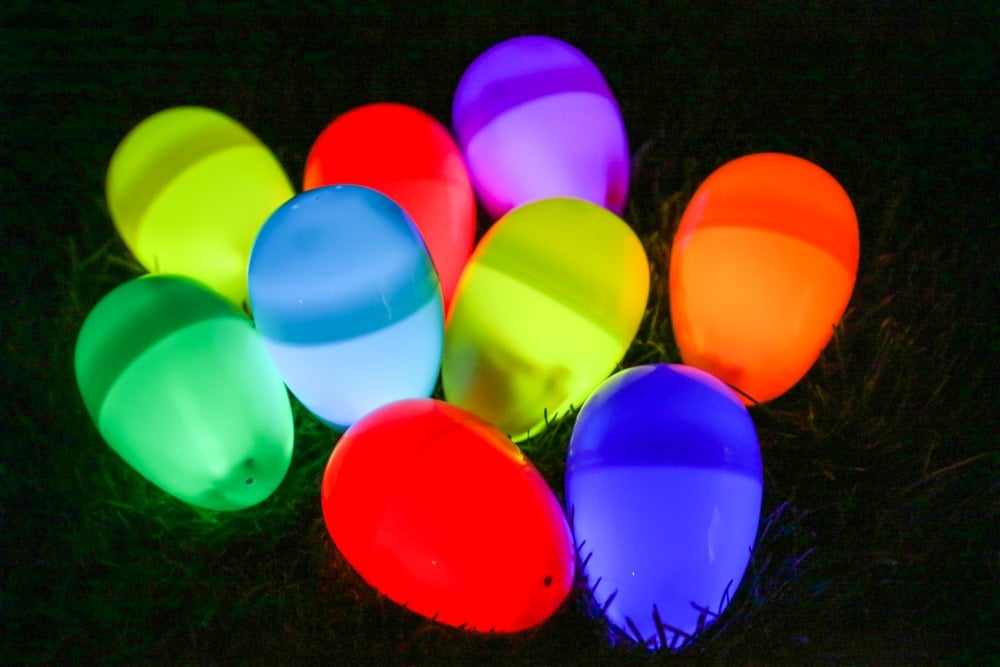 Found Lil Luna
Glow In The Dark Bubbles
Use glowsticks to make glow in the dark bubbles!

Found Kids Activity Blog
Glowing Rice Craft
This is a fun sensory activity for kids!
Found Growing A Jeweled Rose
Firefly Craft
Use a glowstick to make this recycled bottle craft glow!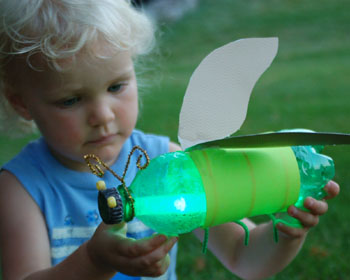 Found Craft.net
Glowstick Hopscotch
Catch fireflies and play hopscotch after sunset!
Found Pinterest
Glow Bath
Use glowsticks with some fun music for a fun bath time!
Found Pinterest
Upcycled Glowstick Bracelets
So the glow is gone… now what? Make these amazing upcycled glowstick bracelets!

Found Make and Takes
Glowing Cooler
Have your cooler glow on a fun, party night!
Found Pinterest
Glowstick Light Saber
Use glowsticks to make a fantastic light saber!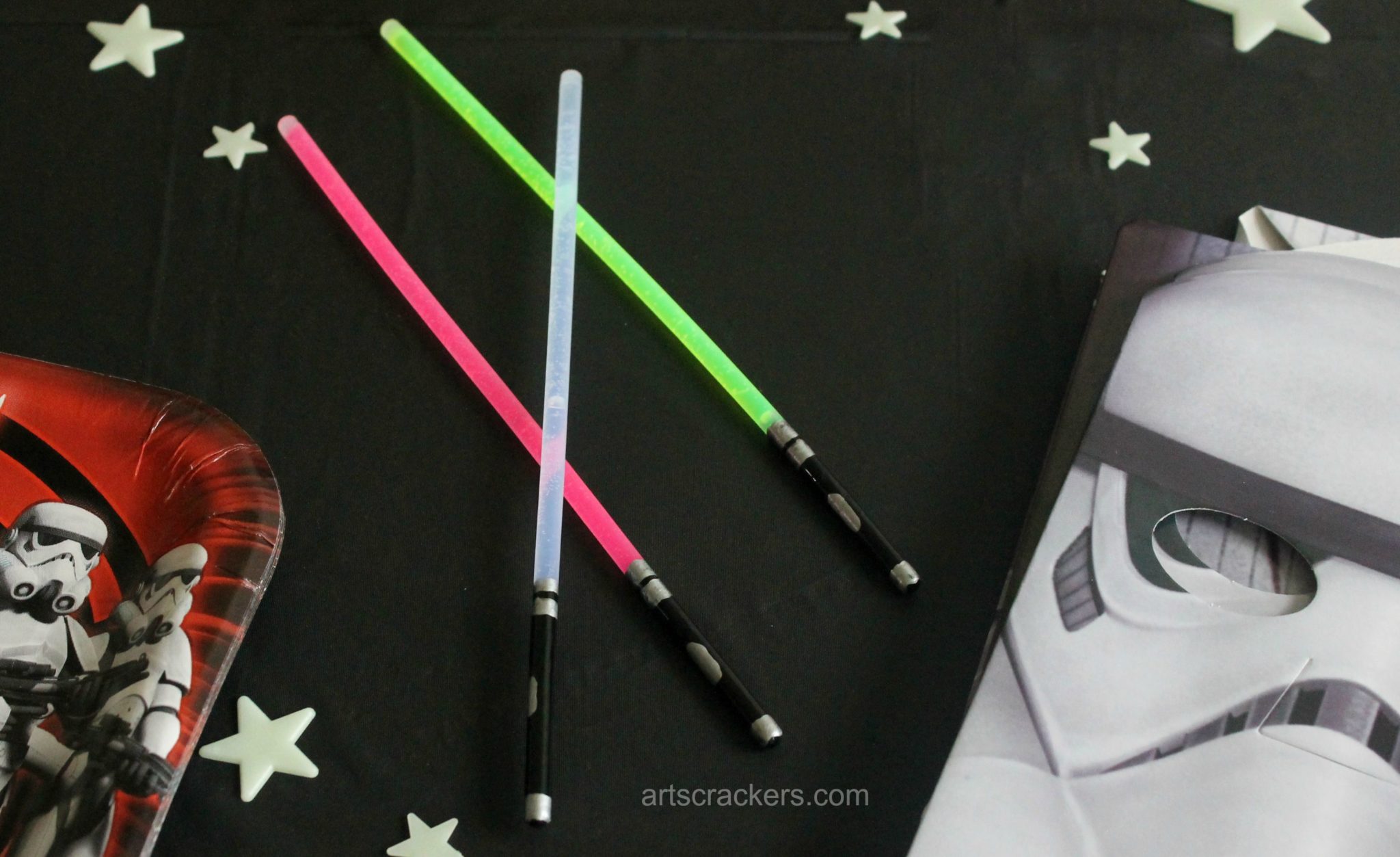 Found Arts Crackers
Glowstick Tutu
Twirl and dance with this fabulous glowstick tutu!
Found Meri Cherry
Glowstick Floating Beach Ball
Enjoy a magical night swim with glowing beach balls floating in the pool!
Found Active Dark
Glowstick Figure Costume
Get dressed up in a glowstick figure costume, dance around, and make a video!
Found Holidappy
Glow In the Dark Wiffle Ball
Use glowsticks to make these wiffle balls glow!
Found A Few Short Cuts
Glowstick Centerpiece
This is a super easy way to decorate for a glowstick party!
Found Darice
Glowing Ghost Cups
These are easy and so cute! Give it a try!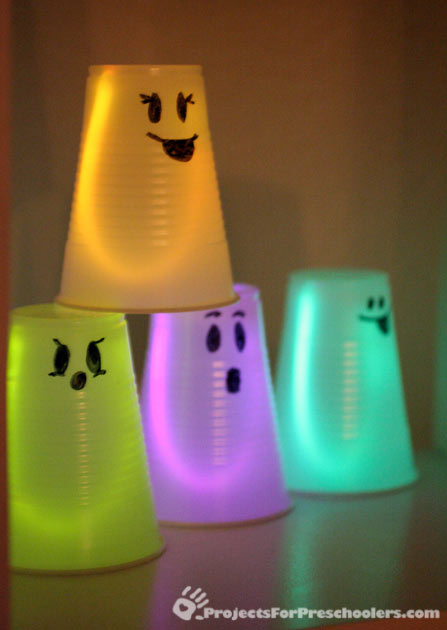 Found Projects for Preschoolers
Glowstick Wreath
Enjoy a special wreath made with glowsticks on the night of a fun party!
Found Pinterest
Snow Mound Monsters
Give those who pass by a creepy surprise with these glowing-eyed snow mound monsters!
Found Pinterest
Glowstick Drumming
Enjoy the active fun of drumming in the dark!
Found And Next Comes L
Ceiling Fan Glowsticks
Strap glowsticks to the ceiling fan and watch them go!
Found Active Dark
Glowing Snow Path
Winter wonderland just got a little bit more beautiful!
Found Pinterest
Glowstick Jingle Bracelet
This is a cute way to celebrate!
Found Happily Ever Mom
Glowstick Ice Luminaries
These are a nice and easy way to decorate outdoors!
Found KixCereal
You May Also Enjoy…
35 Magical Mermaid Crafts for All Ages
30 Dreamy DIY Night Lights for Kid's Bedrooms
37 Fabulous DIY Jewelry Projects
30 Vibing Lights to Create the Perfect Bedroom Aesthetics for Teens
37 Fabulous Food Crafts for Kids
31 Crazy Cool Slumber Party Ideas for Boys!