Hello, DIYers!
Some people will say that it isn't polite to play with your food… but we beg to differ! You can make lunch or snack time with your kids even more fun by turning it into an adorable, interactive craft! These are perfect for a birthday party, theme night, special breakfast, or just your average afternoon!
Happy crafting!
...
Edible Finger Paints with Pudding Cups
If you have a toddler at home and need something to do, this project is such a win! It's so easy to do! Messy? Sure… but is it really anymore messy than it would have been without a fun project involved?!
Found The Tip Toe Fairy
Owl Rice Cakes
Serve up all of the parts on a place and watch your little enjoy a craft project!
Found Super Healthy Kids
Rainbow Pasta
Whether you have a picky child or you're just looking to add a little bit of whimsy to the dinner table, this is a fun craft your kids will enjoy helping with as you put dinner on the table!
Found Kids Activity Blog
Apple Donuts
Core an apple and then slice it so there are holes then decorate! How fun!!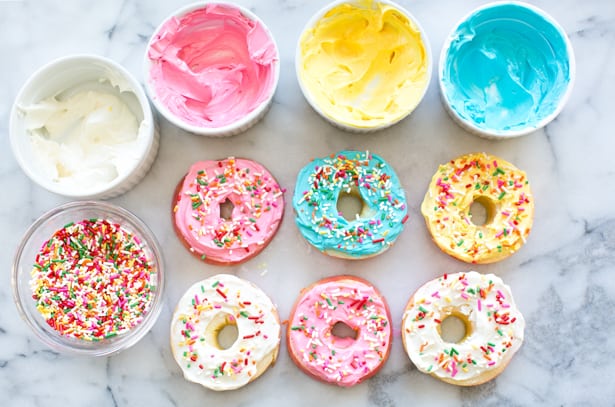 Found Hello Wonderful
Vegetable Boats
Enjoy playing with and eating your vegetables while making these fantastic boats!
Found Freshideen
Gummy Bear Popsicles
This is such a fun treat!
Found Kirbie Cravings
Fruit Bouquets
Create a wonderful floral arrangement with fruit for a tasty snack in the summer!
Found Eats Amazing
Playdough Ice Cream
This DIY uses sugar and tubs of frosting to have a playdough-like experience while making Neapolitan ice cream!
Found Crafty Morning
Bunny Eggs
Start your child's day off with something exciting- a breakfast bunny!
Found At Home with My Honey
Fruity Hedgehogs
Have fun while making this cute hedgehog made out of fruit! Which other animals can you make?! Get creative!
Found Simone's Kitchen
Jelly Fish Bowl
This looks like an incredibly fun and delicious project! Why not give it a try this weekend?!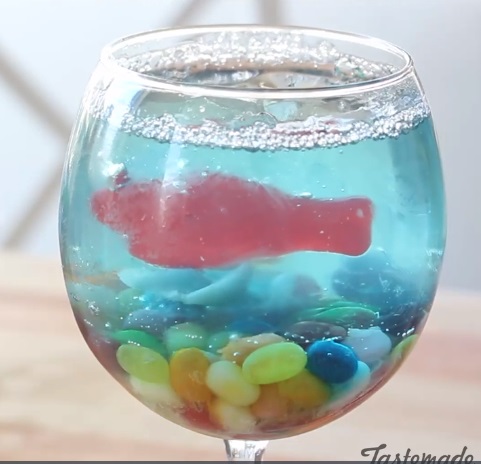 Found Taste Made
Funny Face Pizza
Get silly making your own pizza with the funniest faces that you can come up with on the front!
Found Hormel
Rainy Day Food Art
The only limit to what you create is your imagination!
Found Redtri
Sprinkle Lollipops
These are charming and beautiful! Plus they are so easy, that your kids can help make them!
Found Annie's Noms
Decorate Your Own Cupcakes
This makes it simple to give your little ones the opportunity to get creative with their cupcake treat!
Found Freshideen
Grape Caterpillar
This is fantastic for practicing dexterity! Not to mention, it is cute and delicious!
Found The Princess and the Frog
Cream Cheese Kittens
If you struggle to get your child eating healthy, this wonderful cream cheese recipe even includes a couple of hidden vegetables!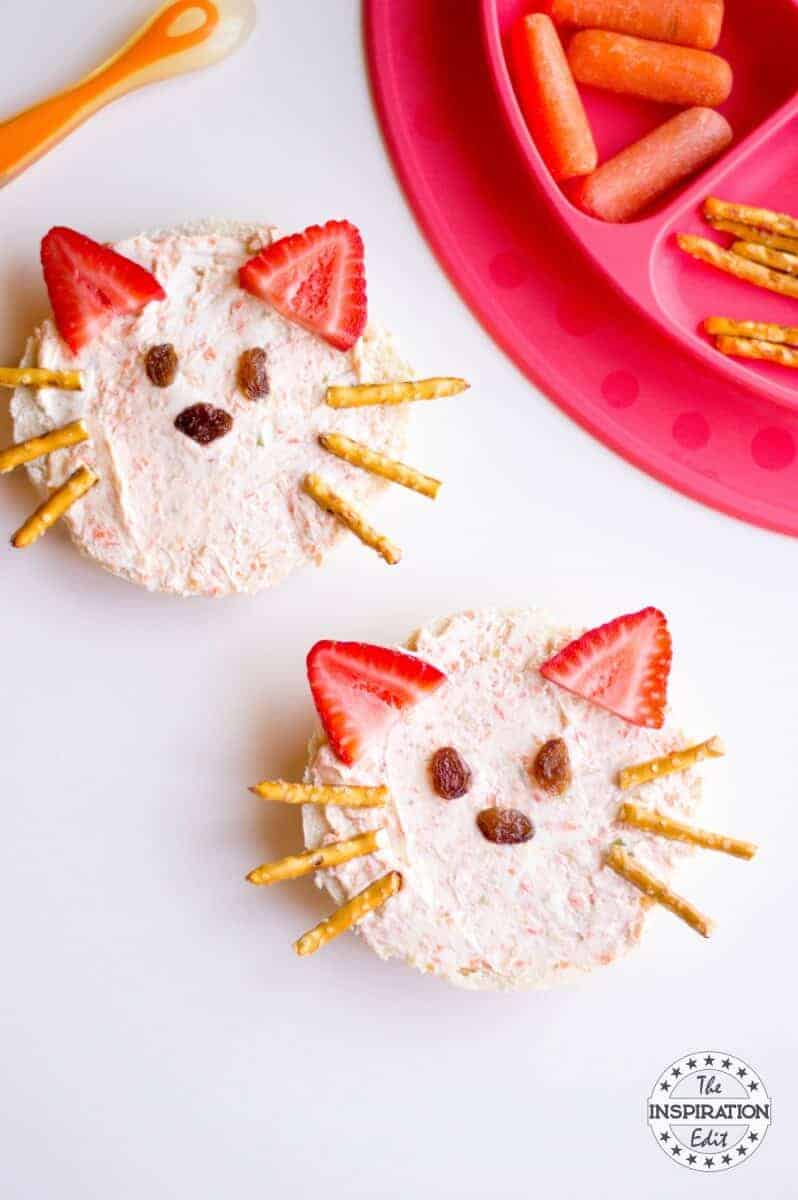 Found The Inspiration Edit
Vegetable Skeleton
Inspire your little ones to eat vegetables by creating this spooky and fun vegetable skeleton!
Found Feeding Four Little Monkeys
Wafer Planes
build planes together with these traditional snacks and a touch of frosting!
Found Freshideen
Unicorn Popcorn
Dress up your popcorn for movie night with this awesome DIY! Your kids will have a blast helping!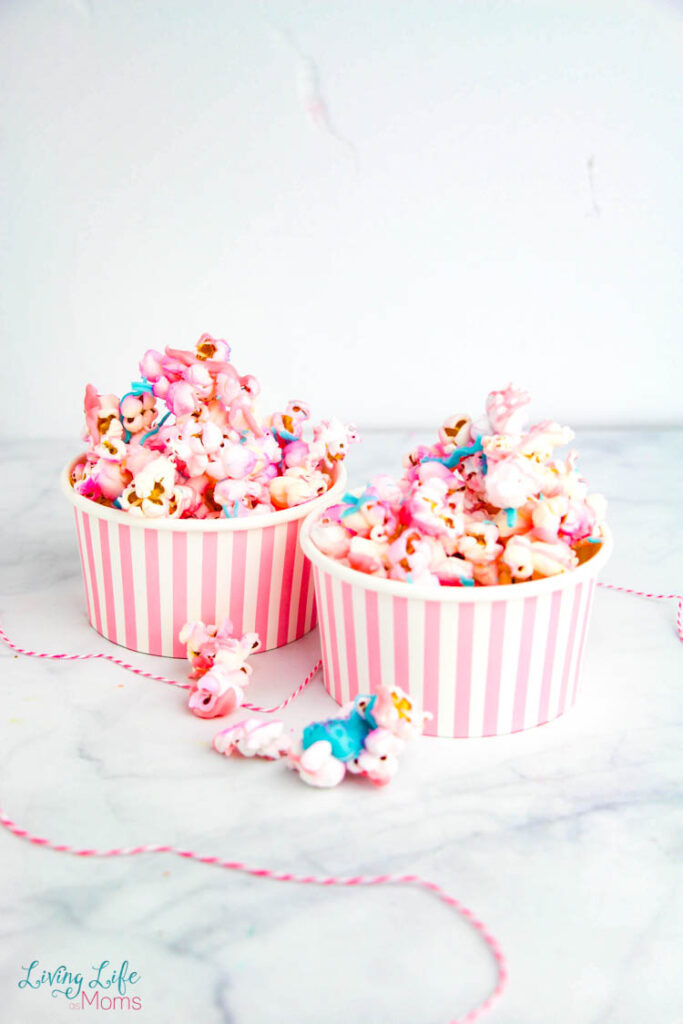 Found Living Life as Moms
Banana-Sandwich-Saurus
If you have a dino lover at home, this is the perfect way to enjoy an afternoon snack!
Found Ida Frosk
Edible Pudding Slime
If you want a truly interactive snack, why not try this edible pudding slime?!
Found The Soccer Mom Blog
Under the Sea Themed Lunch Box
Your little one will be delighted by the surprise of a themed lunch box! Adorable and fun to play with. It's worth every bit of extra effort!
Found Lunchbox Dad
Edible Rainbow Necklace
Your little ones will have fun creating, wearing, and snacking on this fun project!
Found Everyday Shortcuts
Rice Krispie Nests
How cute are these?! They are perfect for celebrating the coming of Spring!
Found Crafty Morning
Pineapple Bee Snack
You cut up the pieces and let your little one construct the bee themselves!
Found Canadian Family
Rainbow Cauliflower Crust Pizza
If you're a low-carb family, or even if you just want your kids to get more vegetables packed into a meal, this beautiful rainbow pizza is for you! Your kids can practice learning Roy G. Biv!
Found Gimme Delicious
Apple Nachos (Fairy Bites)
Use a sauce of your choice with fun sprinkles to create these adorable and fun apple slice treats! You can also substitute with healthier toppings, if you like!
Found Good Cook
Penguin Olives
This is such a great healthy snack that is cute to make and play with!
Found Persnickety Plates
PB&J Spiders
You can turn a snack of peanut butter and jelly into this adorable spider craft! This is perfect for anytime, but especially Halloween.
Found Confetti and Bliss
Magic Milk Experiment
Having a glass of milk? Why not turn it into a chance for a small science experiment?!
Found Crafty Morning
Edible Marshmallow Paint
Sugary, sweet, and fun! This is a winning project for a slow night around the house or a slumber party!
Found The TipToe Fairy
Lion Head Pancakes
Make your breakfast more exciting with these lion head pancakes, complete with cutie slices to share!
Found The Country Chic Cottage
Rainbow Unicorn Dip
This is a tasty dip that you can use with apples, graham crackers, or (my personal favorite) the cupcake graham cracker goldfish! This blend is perfect for a theme night or a girl's slumber party!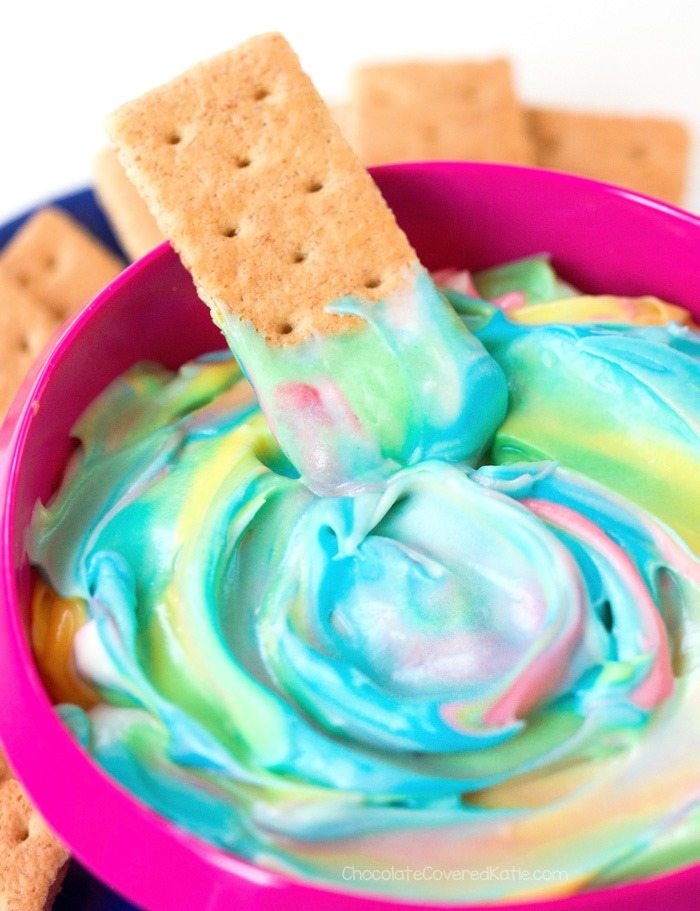 Found Chocolate Covered Katie
Rock Candy
If you love science experiments and candy, this is a winning combination for you!
Found Honey and Lime
Fruit Cars
Get to racing with these adorable apple slice cars!
Found Crafty Morning
Edible Rainbow
Practice creating a rainbow with Fruit Loops!
Found Penny Pinchin Mom
You May Also Enjoy…
39 Phenomenal Science Experiments for Kids
35 Fantastic Kids Crafts for a Cold Winter Day
30 Nature Crafts for Kids for All Seasons
40 DIY Valentine's Day Activities for Kids