Hello, DIYers!
Are you tired of being where the people are? Then you can take a trip under the sea with any of these magical mermaid inspired DIY projects! We've got crafts that are suitable for toddlers, teens, and even adults! Get ready to grab some glitter and sequins then go to town! These are perfect to do as a family or to make as a gift for a loved one. We even have costume and accessory ideas!
Have fun and happy crafting!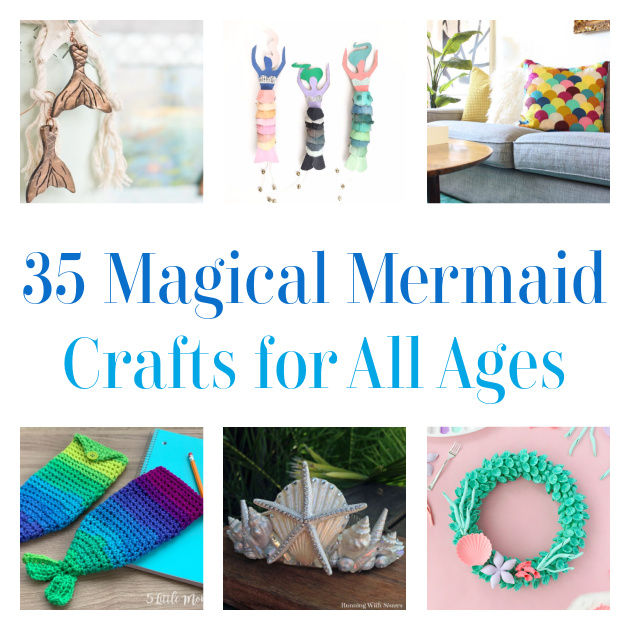 Mermaid Tail Bags
These bags are adorable and perfect for a trip to the pool!
Found Jeni Ro Designs
Mermaid Wand
Get magical with this fantastic and easy mermaid wand!
Found Shop Rainbow Mermaid
Magic Mermaid Tail Necklace
How dreamy is this beautiful mermaid necklace?! This is a great project to do with your teens!
Found Quiet Lion Creations
Mermaid Tail Craft for Kids
If you want a mermaid tail craft that you can do with your kids, this is the perfect option!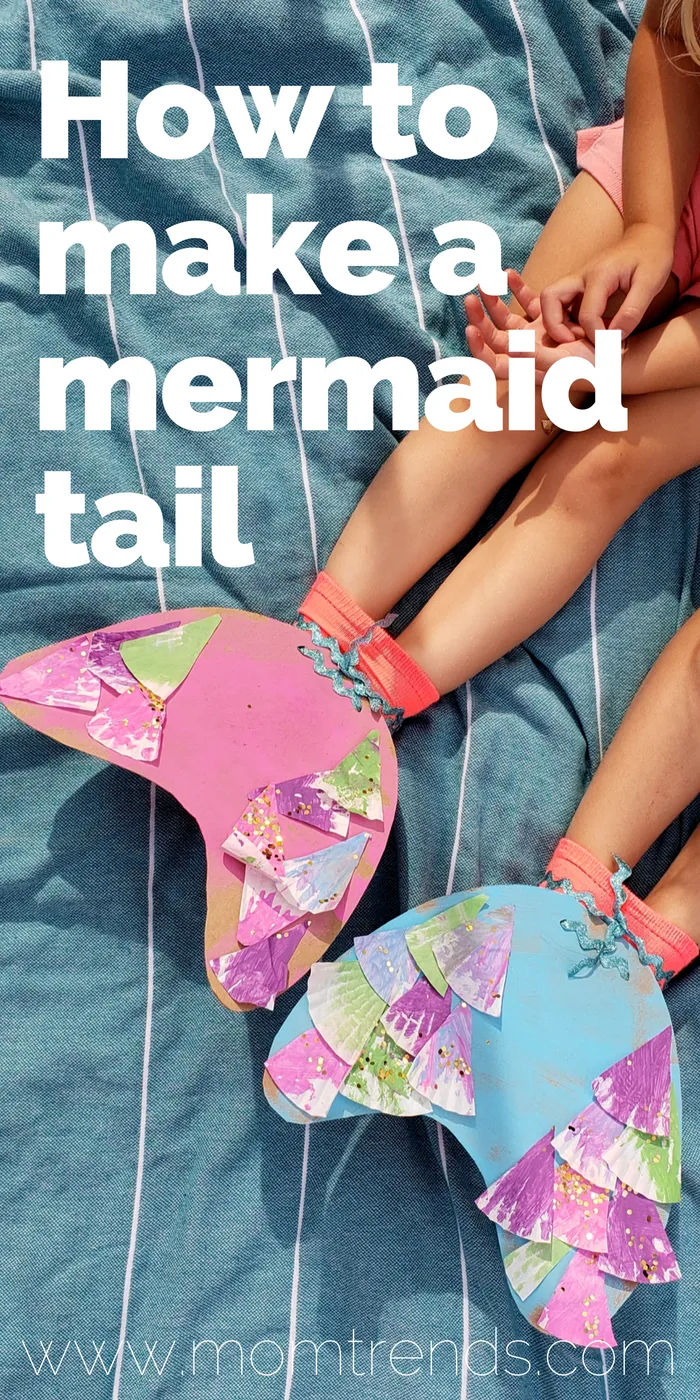 Found Mom Trends
Mermaid Mirror
Decorate a hand mirror with beads, sequins, shells, and anything else you might think of!
Found Pinterest
Mermaid Bath Bombs
These are the perfect gift for your mermaid loving little ones!
Found Buggy and Buddy
Mermaid Tail Chapstick Holder
This is the cutest way ever to keep track of your chapstick! Plus it will look great on the side of your beach bag!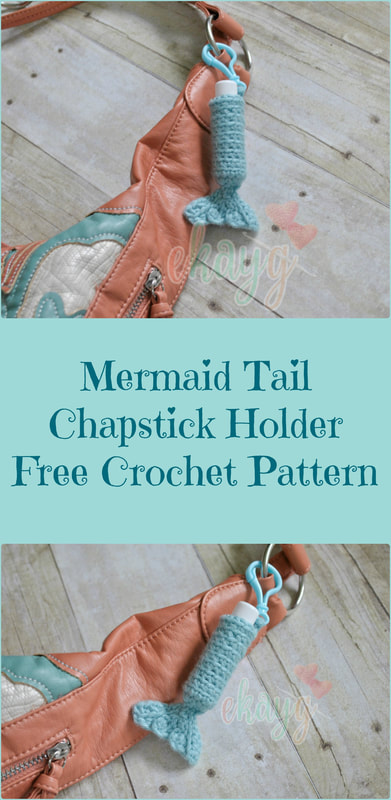 Found EKayG
Mermaid Puppet Theater
There are hours of fun to be had with this shoe box puppet theater project!
Found Sugar Spice and Glitter
Mermaid Tail Earrings
These adorable earrings are made with polymer!
Found The Artisan Life
Mermaid Themed Monogram
Have a mermaid themed room? This makes the perfect addition!
Found Pinterest
Shell Necklace
This is a fun craft that you can dress up for a mermaid theme or a tropical craft!

Found Creating Creatives
Mermaid Crown
Mermaids crowns are great for a costume, playing pretend, or for a fun photoshoot!
Found Running with Sisters
Mermaid Tail Bath Towels

This is the perfect towel to take to the beach!
Found Stitch to My Lou
Mermaid Pasta Wreath
There's got to be a reason why shell pasta looks like sea shells, right? We're willing to bet it is so that you can make this fantastic mermaid wreath!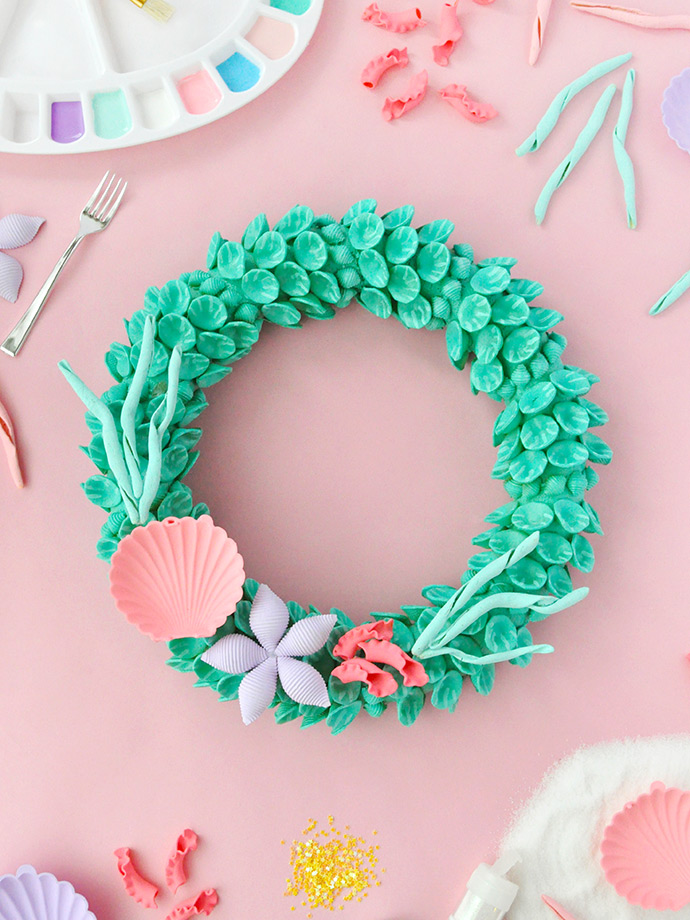 Found Handmade Charlotte
Mermaid Costume and Accessories
Planning on dressing up as a mermaid? This is the perfect way to DIY your costume!
Found Live Laugh Love to Craft
DIY Cardboard Mermaid
You can make a lovely mermaid friend out of cardboard by using toilet paper rolls!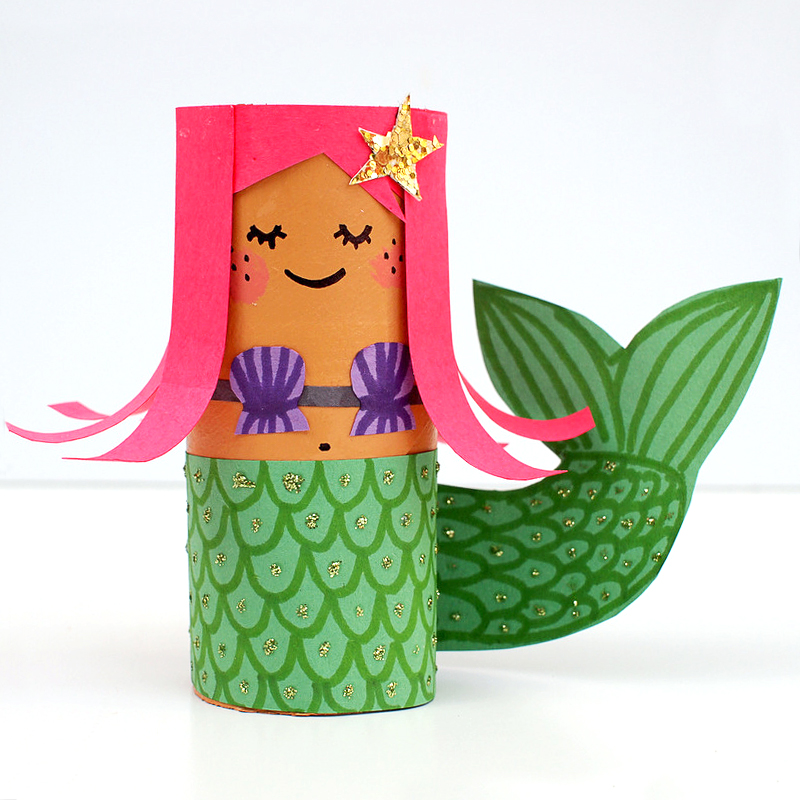 Found Molly Moo Crafts
Scale Pillow
Do you love a good no-sew project? Look no further than this awesome mermaid scale pillow! The perfect accent to any mermaid or coastal room!
Found Classy Clutter
Seashell Hair Clip
This magical and lovely hair clip is perfect for all ages!
Found Doodle and Stich
Crochet Mermaid Tail
These are ADORABLE! You will make your mermaid lover's day!
Found DIY Projects
Mermaid Candy Bark
This delicious candy bark can be enjoyed by everyone! Give it a try!
Found RosyScription
Mermaid Skirt
The mermaid skirt is a great addition to your wardrobe and only takes 30 minutes to make yourself!
Found The Girl Inspired
Mermaid Mini Mouse Ears
Disney vibe strong with this awesome set of mini mouse ears!
Found See Vanessa Craft
Sea Shell Fairy Lights
You can add fun and ambiance to any room with these awesome sea shell fairy lights!
Found Sea Tails Shop
Macrame Mermaid Tail
Is there anything more adorable than this macrame mermaid tail!? We think not!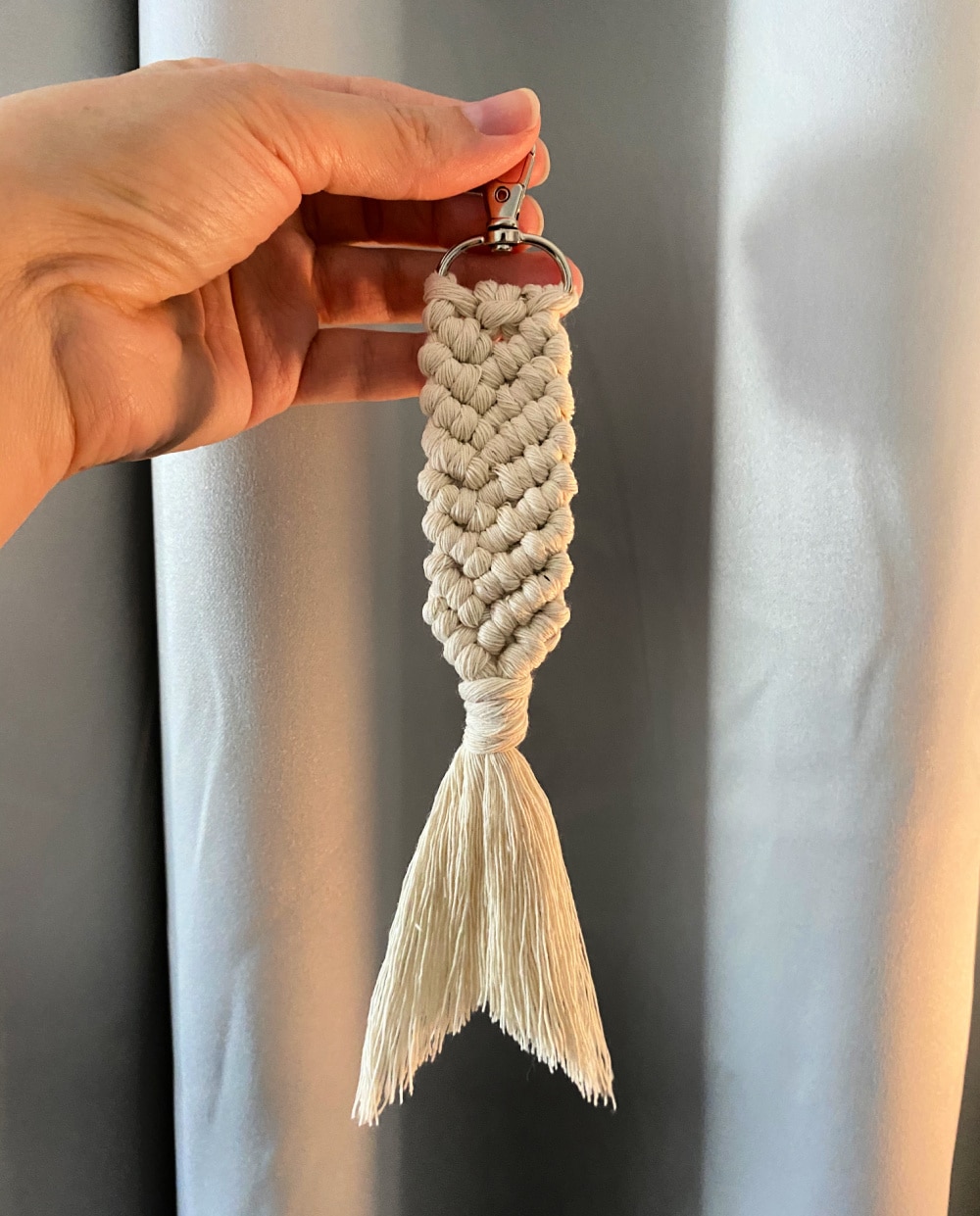 Found Marching North
Mermaid Scale Pendants
These are lovely and can be turned into a keychain, necklace, bracelet, and more!
Found Resin Obsession
Clothes Pin Mermaids
This is a great, family friendly activity!
Found Disney Family
Polymer Clay Mermaid Box
Look at this stuff! Isn't it neat?! This is a great trinket box, perfect for a mermaid themed room!
Found The Artisan Life
Amigurumi Mermaid
How cute! You can make your own amigurimi mermaid with this fantastic tutorial!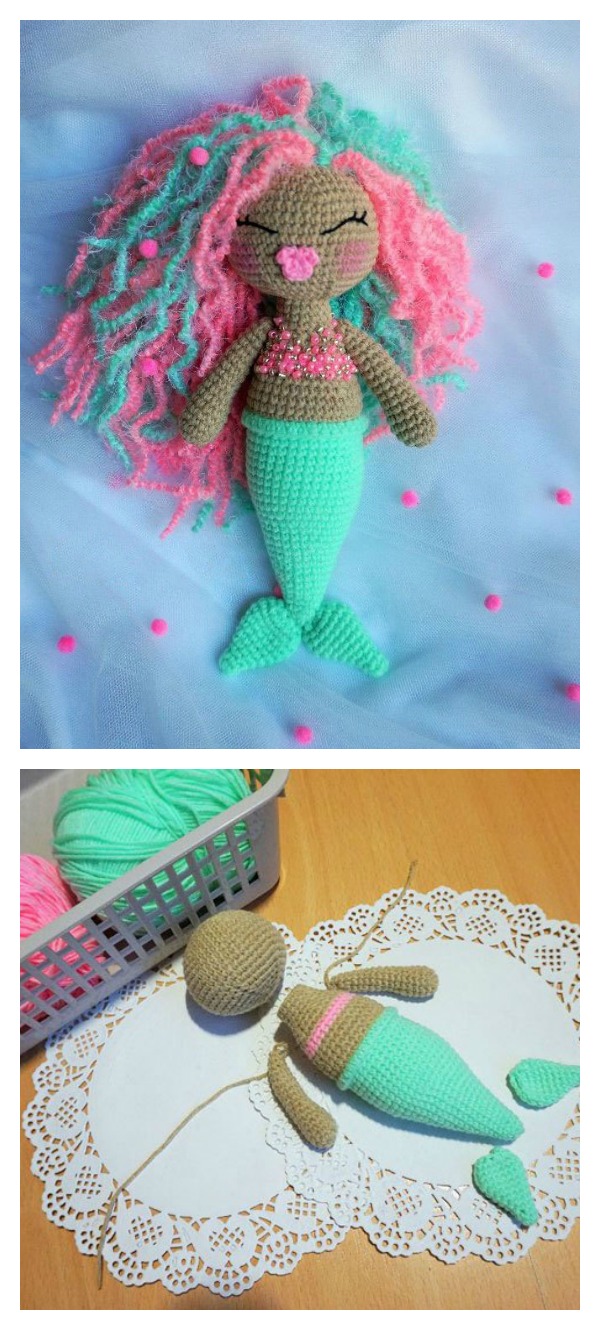 Found Cool Creativity
Sea Shell Tic Tac Toe
Give a special twist to this classic game! Perfect for a themed party or just something fun to do!
Found Woo JR.
Mermaid Tail Pencil Holder
This crochet pencil holder is perfect for any school student!
Found 5 Little Monsters
Mermaid Sugar Scrub
Freshen up with this magical sugar scrub!
Found Love Vividly
Footprint Mermaid
Spend a fun afternoon crafting with your little ones!
Found Makes and Takes
Mermaid Tail Ornament
Whether on a Christmas tree or used year round, this is a fantastic craft for any mermaid lover!
Found American Felt and Craft
Mermaid Tail Purse or Bag
How fantastic are these bags!? This is a great gift to make for a mermaid loving little one, or create an interest in yarn-work with your teens!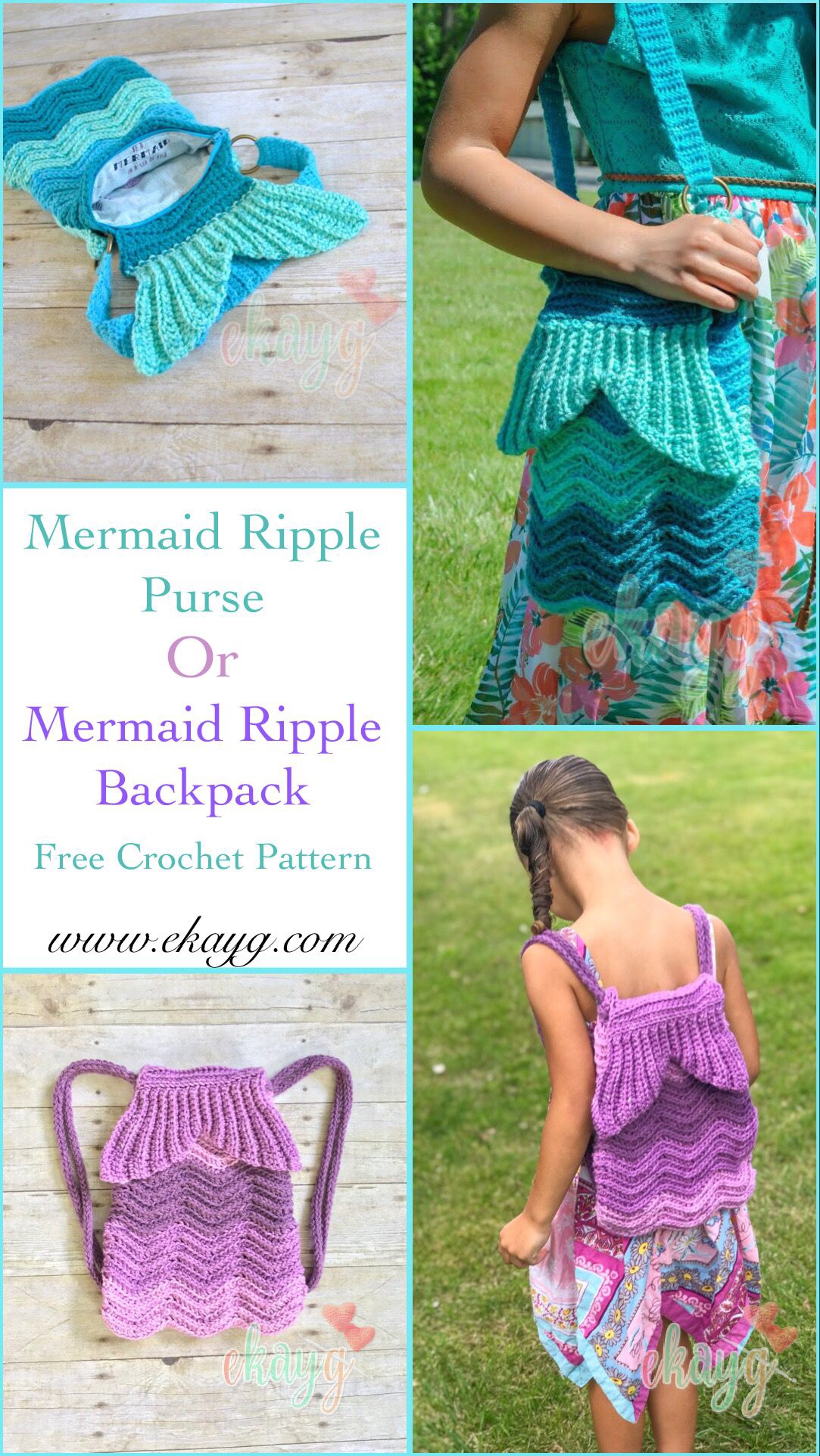 Found EKayG
Milk Carton Mermaid Dolls
There are hours of fun to be had with these adorable milk carton mermaid dolls!
Found Art Camp LA
You May Also Be Interested In…
International Women's Day: 15 Fabulous Women and the DIYs they Inspire
30 Dreamy DIY Night Lights for Kid's Bedrooms
37 Fabulous DIY Jewelry Projects
30 Vibing Lights to Create the Perfect Bedroom Aesthetics for Teens
37 Fabulous Food Crafts for Kids