Hello, DIYers!
International Women's Day is coming up on March 8th and we here at BigDIYideas want to celebrate! To do so, we have collected a list of 15 impressive women (alive and dead) to inspire 2 DIY projects, one for adults and one for children! These women have changed the lives of other women and society as a whole by making history as innovators, artists, public servants, and more! Let's celebrate the lives of those we've lost recently, appreciate being moved by artists who have shaped our world, and rejoice in seeing history be made in 2021. While there is still a lot of work to do, we can take this time to appreciate how far we've come!
Happy International Women's Day!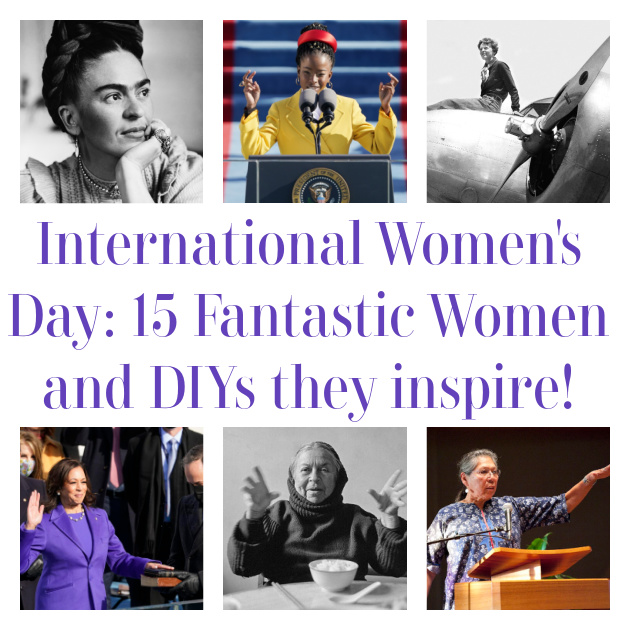 International Women's Day
International Women's Day is a holiday recognized around the world to honor the achievements of women. This event also marks an opportunity for women to come together globally to discuss equality and call to action ways to accelerate that objective. The first International Women's Day celebration took place in 1911 and the traditional colors used to celebrate are purple, green, and white.
Found History
Each year a theme is selected in order to illustrate the initiative that will be the focus of the celebration. In 2021, the theme is #ChooseToChallenge. This theme recognizes the willingness to speak up when faced with inequality.
International Women's Day is a celebration for everyone who is committed to gender equality so there is no limit to those who can celebrate! For more information about the timeline and events, you can check out their official website!
Found International Women's Day
Sara Little Turnbull
You cannot talk about innovative women in the 2020's and not mention the long lasting impact made by Sara Little Turnbull! Sara was an American product designer who created the first model of what would become the N-95 mask in 1958. She worked on hundreds of designs with manufacturers all over the world in order to create new products or optimize existing ones. Sara looked closely at the details in the world, always seeking out beauty and function, often referring to herself as a cultural anthropologist. She pioneered the implementation of casual living space as well as highly functional small-living.
Despite the field of product design and executive associations being largely male dominated, Sara caught the attention of manufacturers and executives in several public occasions as she challenged their decisions. In this, she would change product design, marketing, and her life in one fell swoop! Sara lived to the age of 97 when she passed away in 2015.
Collapsible Desk
Sara lived in and freelanced out of her 400 square foot home for more than 20 years! She did so successfully by designing her own organization systems and collapsible furniture! With more people working and going to school from home, you might need to carve out space for an office in your home. But never fear! This collapsible desk can give you your very own workspace without having to sacrifice square footage!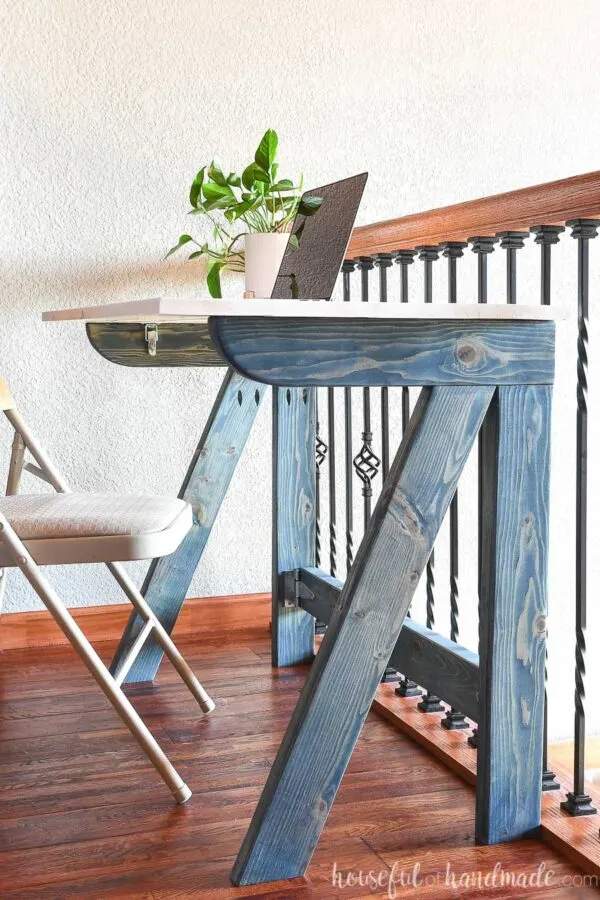 Found Houseful of Homemade
STEM Project for Kids
A STEM project teaches us incredibly important lessons that Sara carried with her throughout her career! She was never an expert of the product she was working on. She used the scientific method in order to learn how to make a project work. You can do the same with your little ones as you work together to make a catapult!
Found Instructables
Bernice King
Bernice King is the youngest child of the late Dr. Martin Luther King Jr. and Corretta Scott King. At only 5 years old, she attended her father's funeral and dedicated her life to following in his footsteps. She is the only one of her siblings who felt a call to ministry and obtained a Master of Divinity. Her education was not limited to that alone, however, She also received her Doctorate of Law from Emory University, graduating in 1990. Currently, Bernice is the chief executive officer of the Martin Luther King Jr. Center for Nonviolent Social Change in Atlanta, Georgia and is an active leader and speaker for racial equality.
Found Biography
Black Lives Matter Denim Jacket
If you are a supporter of the Black Lives Matter movement, you can make it known by creating and wearing this fantastic Black Lives Matter jacket.
Found Jazmyne Drakeford on Youtube
Peace Flower Art Project
Begin teaching tolerance at home with this lovely and meaningful art project that you can make with your little ones. This is a fantastic opportunity to discuss racial inequality and how they can participate in making the world a better place for everyone.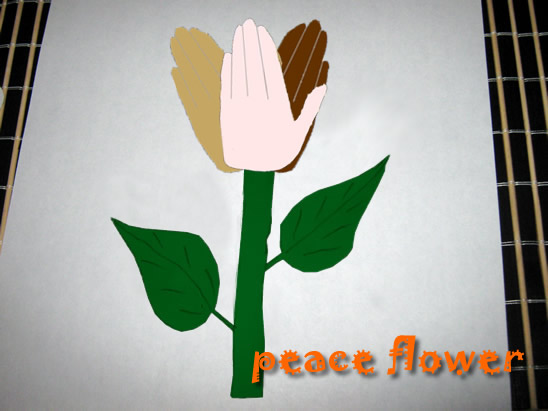 Found Artists Helping Children
Frida Kahlo
Frida Kahlo was a well-known Mexican artist, famous for her self-portraits in naïve folk art style. Her art combined reality and fantasy as she sought out to answer questions about identity, gender, race, class, and postcolonialism. The majority of her art was painted while laying in bed due to chronic pain. Polio befell her early in her life and she was later in a major accident that threatened her physical health throughout the rest of her life. As a result, the imagery of pain was common.
Found Vogue
Draw a Self Portrait
Take some time to reflect on who you are and how you see yourself! Roughly 1/3 of Frida's works were self portraits that combined her reality with surreal imagery. How would you choose to present yourself through your art? Here are some tips on how to get started!
Found Wikihow
Frida Inspired Flower Headband
You and your little ones can make your very own flower headband, much like the one that Frida is often pictured wearing!
Found See Vanessa Craft
Greta Thunberg
Greta Thunberg is an environmental activist located in Sweden. She became famous in her teens for her protests, using social social media as a tool for global communication. She is known for calling world leaders to immediate action in regards to climate change. Greta was regularly protesting in her home country outside of the Swedish parliament when she was only 15 years old. Eventually, other student joined her. The splash that she made with these protests earned her a spot at the 2019 UN Climate Action Summit.
In her young life, she has already been nominated for the Nobel Peace Prize twice, made lists of powerful and influential people on lists including Time and Forbes among other recognition. Today, she is only 18 years old and we are certain we haven't seen the last of her!
\
Found TIME
DIY Solar Panel
You can do your part to help reduce climate change by implementing more re-usable energy into your life! You can do so by making your own, DIY solar panel!
Found Hobby Farms
Climate Change Activities
Greta's claim to fame is not only based on her persistent vocalization of the effects of climate change. She was educated from a young age about the subject and committed to making changes among her peers. Help your little one's have a better understanding of the effects of climate change by doing these climate change related science experiments!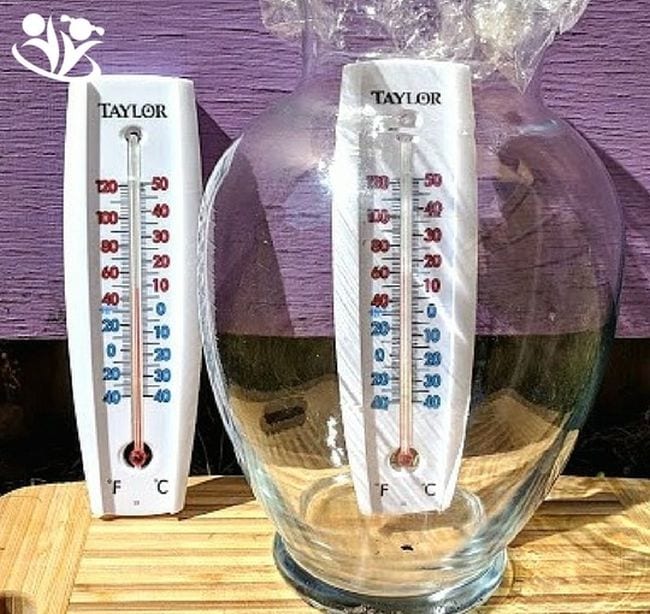 Found We are Teachers
Valentina Vladimirovna Tereshkova
Valentina was the very first woman in space! She is a soviet cosmonaut who was launched into space aboard the Vostok 6 in 1963. Once there, she completed 48 orbits in around the Earth in 71 hours, setting a new record for amount of time in space. Valentina was born to a modest family in Maslennikovo, Russia in 1937. She was known for being a daredevil, particularly in regards to aviation from a young age. Her hobby of parachuting earned her the attention of the Soviet space program. Not only were they interested in sending a woman to space, ideally, before the United States, but Valentina's skills as a parachutist proved to suit the re-entry into Earth's atmosphere.
Tereshkova later became a member of the Supreme Soviet, the USSR's national parliament. She would also serve as the Soviet representative to numerous international women's organizations and events.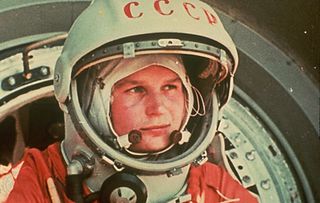 Found Space
DIY Back Yard Telescope
Do you love to star gaze? Why not pump up that interest by making your very own backyard telescope!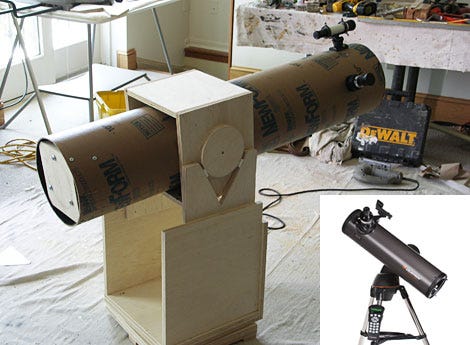 Found Popular Mechanics