Thanks to Covid-19, we have been using our homes in new and different ways! One of the biggest changes made in American homes is the need for having adaptable, multi-use spaces! Work and school from home is great for wearing PJs all day long. However, it's not doing us any favors by adding responsibilities to our living room, bedrooms, and kitchens! For that reason, we have rounded up ideas to make the most of the space in your home without sacrificing style or comfort!
Bathroom/ Laundry Room
If you need to free up some other space in the house, why not consider combining a bathroom and laundry room?!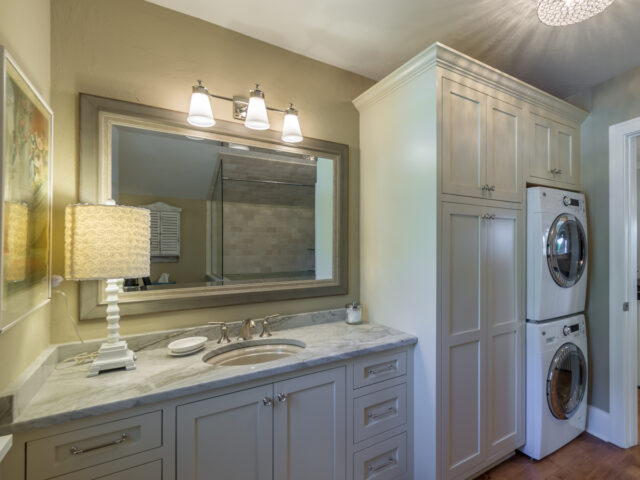 Fortunately, the bathrooms already have access to the water lines so adding a washer and dryer to the bathroom doesn't necessarily mean that it will be a massive project. It's especially easy to upgrade in a new build!
...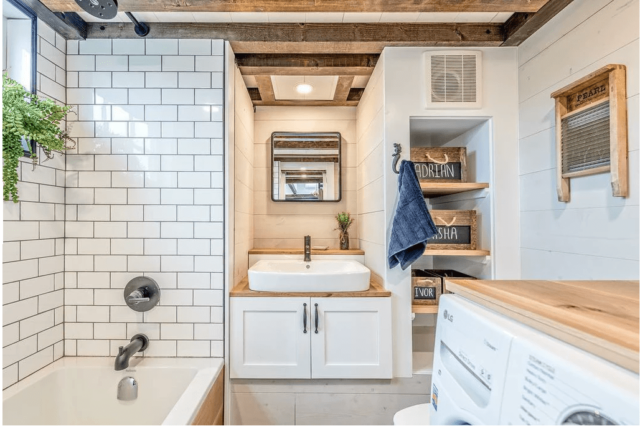 How convenient would it be to have your washing machine right by your bedrooms?!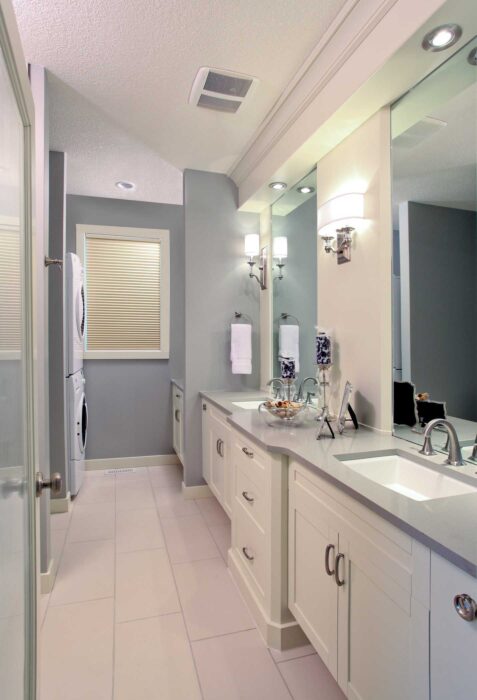 This idea is workable even in a small space!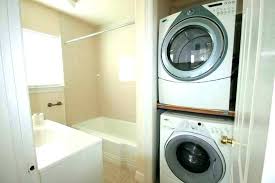 Can you imagine how cozy it would be to have the dryer running and warming up the bathroom when stepping out of the shower? I'm sold!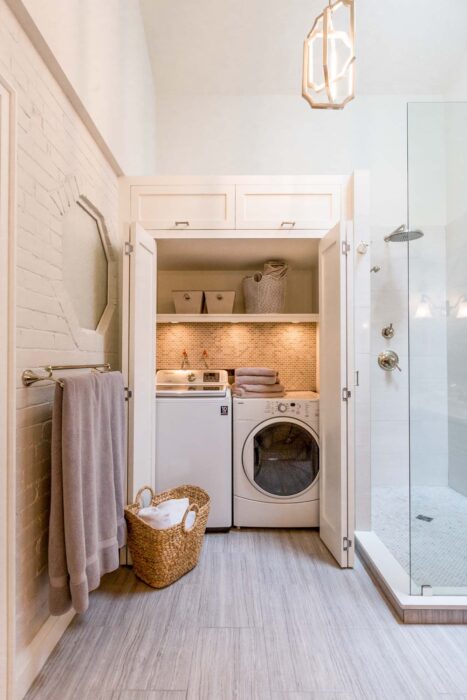 Guest Room/ Den
Not all houses come with enough rooms to count as an actual guest room, nevertheless, there is the occasional guest!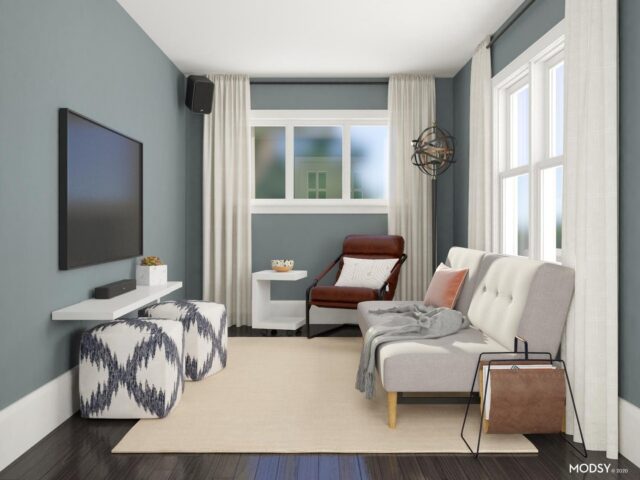 Rather than have your family shrink in their own home or go without, make a couples of furniture adjustments to your den. This allows your family more breathing room. But it can also easily transform into a functional guest bedroom!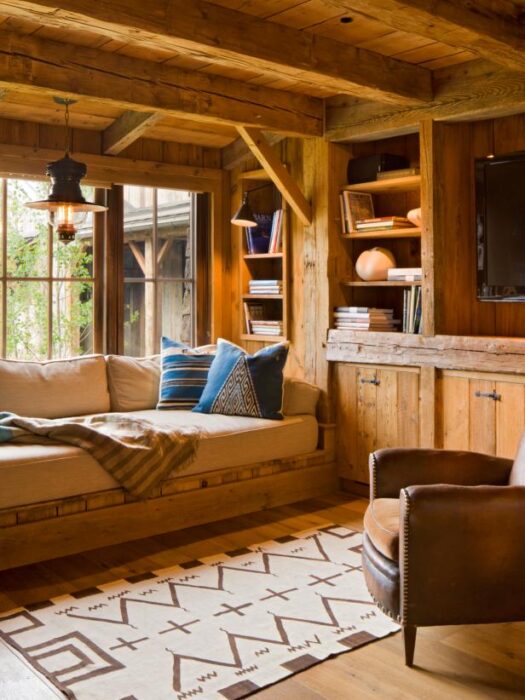 there are plenty of ways to have a bed or sleep space hiding out, even in a main living area! One brilliant option is a murphey bed! Check the link below to replicate this gorgeous look!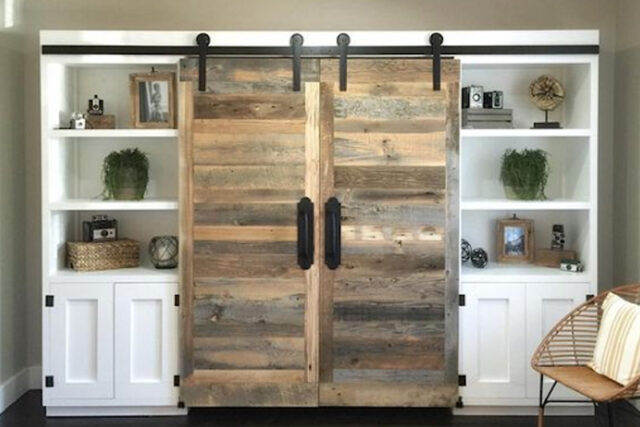 Another great option is to use a futon! Use it as seating during the day and a guest bed as appropriate. The best news? You can make the one featured below yourself! Click the link for a video tutorial.
Having a secret bed in the den doesn't have to be unsightly! With some creative ingenuity, it can be a room your guests love to stay in!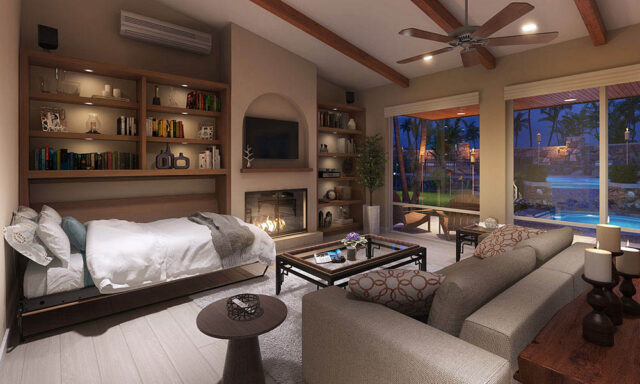 Laundry Room/ Craft Room
This combination will highly depend on the space you have available, of course. But if you have a large laundry room, there's no better place to do your crafting!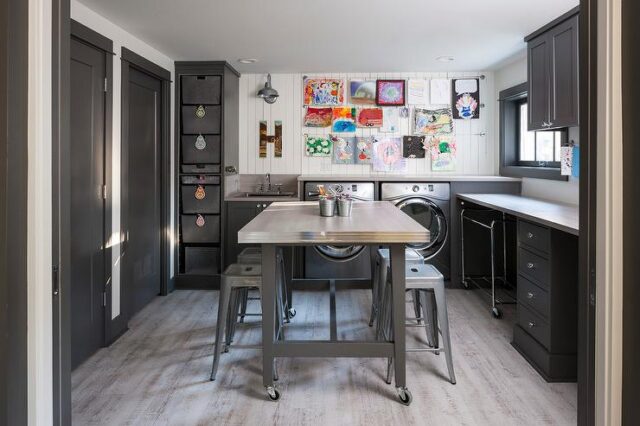 Crafting requires a lot of counter space and so does laundry! As long as you clean up after you're done with either activity, you're all set.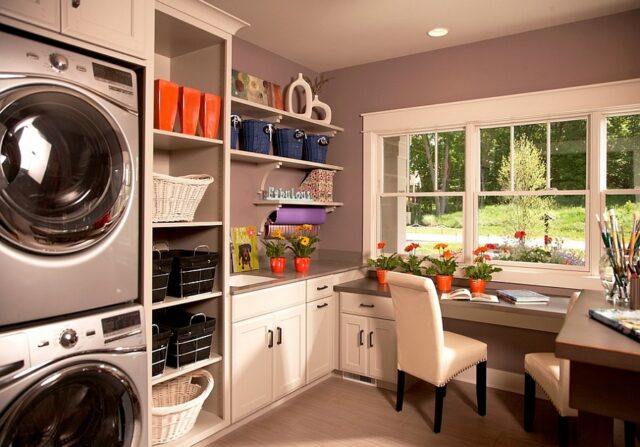 Plus, it doesn't hurt that the floors of your laundry room are already durable and water resistant! That is incredibly helpful when you consider the maintenance needed for a craft room. Glitter and carpets? Bad combination!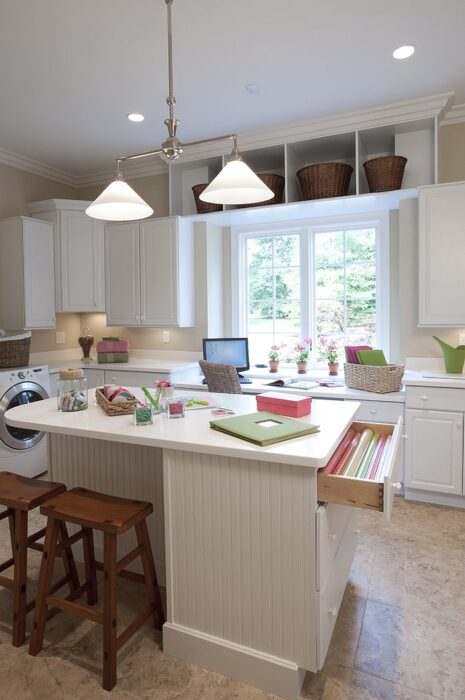 The craft room doesn't have to be just for you! The kiddos can have a blast with crafting while you switch out and fold laundry.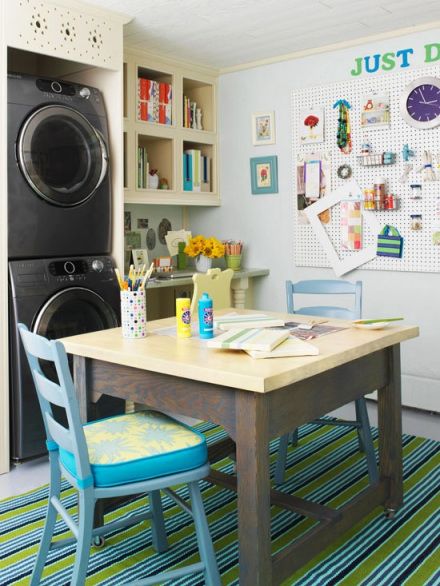 No craft table? No problem! Here is a fabulous DIY that leaves space for the entire family!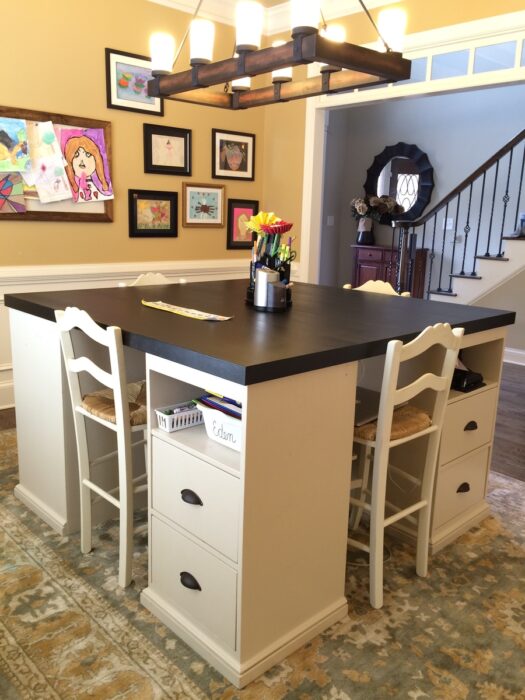 Dressing Room/ Guest Bedroom
Unless you have a revolving door of out of town guests, you're probably not getting enough use out of your guest bedroom!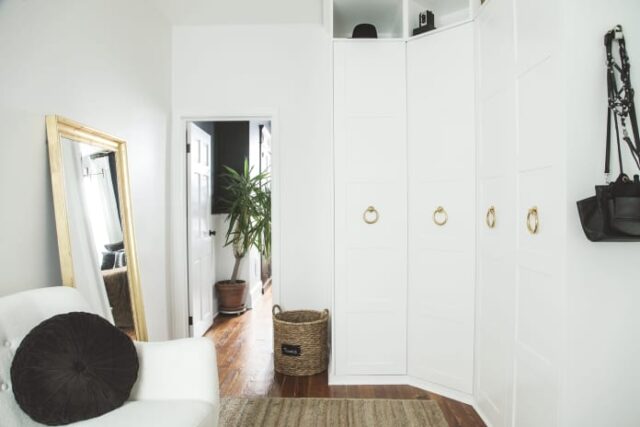 Unfortunately, this often leads to using that space inappropriately! Have you ever shoved a pile of laundry on the guest bed to avoid it staring at you with judgement? The Christmas decorations didn't actually make it all the way back up the attic this year? Then all of a sudden, it's a rush to get the bedroom ready when a guest does finally arrive!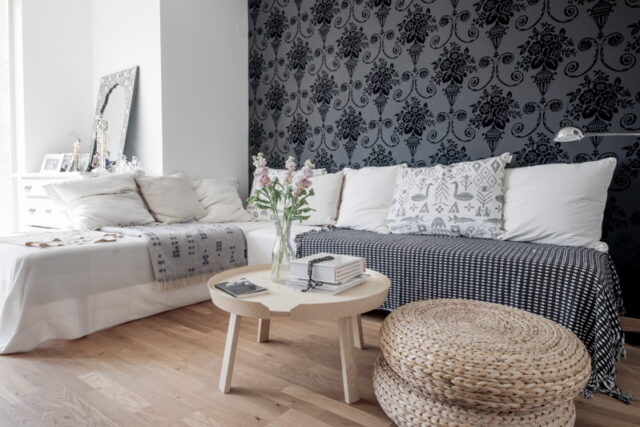 You can use the space more deliberately and make it a beautiful area in your home by turning it into a personal dressing room! You can create an oasis in your home for your clothing, shoes, make up, etc.! You can add a pull out couch or a day bed in order to save space in the room!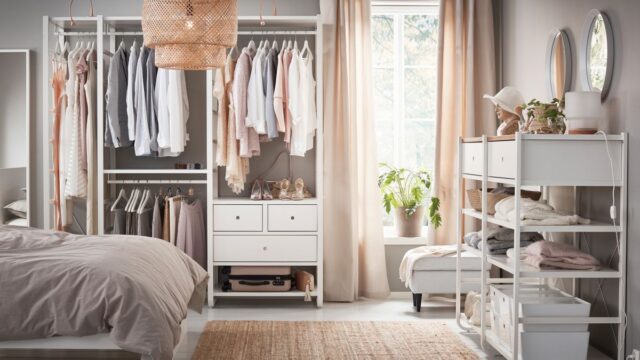 This prevents over crowding your master bedroom or competing for closet space, plus it gives you your own space to relax, unwind, and get ready in the morning or for a night out!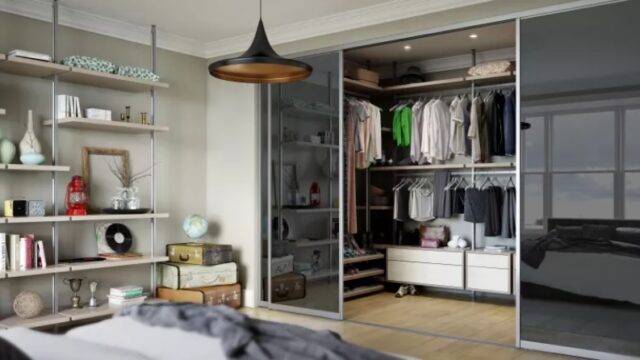 Don't let your guest bedroom become the space where things go to die! Make it a fabulous space for you that your guests will love to enjoy when they come around!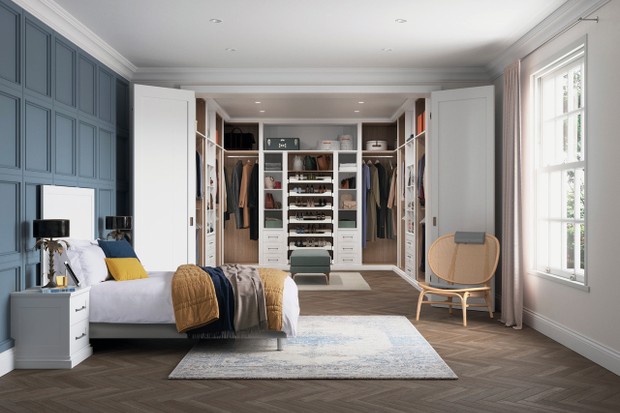 The Closet Office
If you can afford to lose the closet space for a bit, you can actually turn it into a functioning workspace!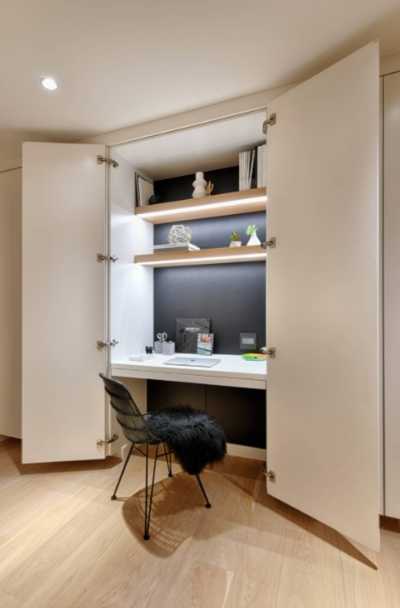 This is a great idea for anyone who has a home office in a guest bedroom but also has a child at home doing virtual learning! Now you can keep an eye on them by sharing a work space!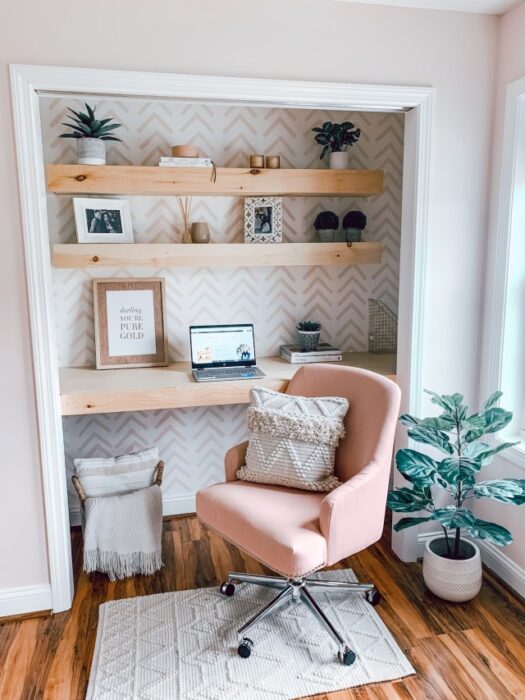 If you are an entrepreneur and need a workspace for after hours, this is a great way to create a home office without sacrificing a ton of space!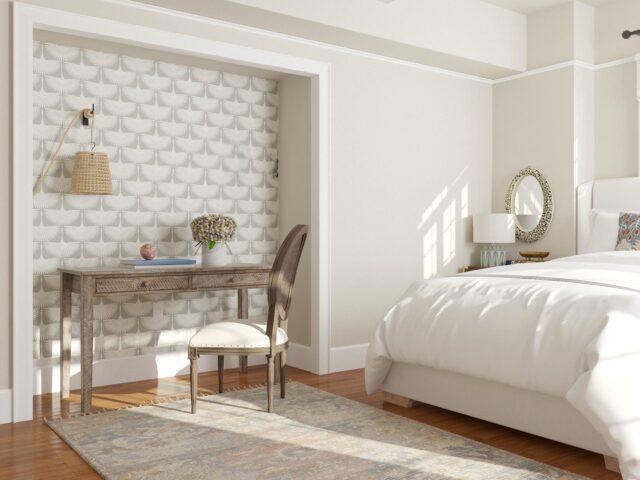 Using a closet for a workspace is perfect for a child doing virtual learning! It allows them to have a designated space with less distractions! Then when they are back in school full-time, switch it back! Easy peasy!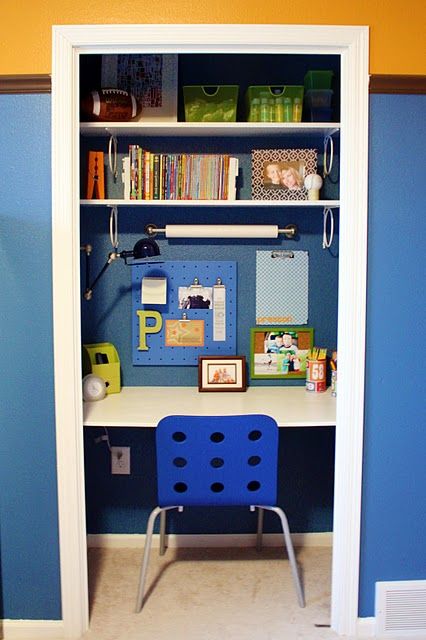 If you're planning on making this a permanent fixture in your home, you can make great use of the vertical space by adding shelving!
You May Also Be Interested In…
31 Clothing Organization and Storage Hacks
40 Craft Room Design Ideas for Better Organization & Creativity
40 Ideas to Make a Small Bedroom Feel Huge
40 Anthropologie Inspired Projects