Hello, DIYers!
As you're pulling out your Fall and Winter wardrobe, you might come across a couple of sweaters that you no longer find a use for. Maybe you haven't worn them for a couple of years or you're wearing a different size now. You may even find that one of your sweaters was damaged. But all is not lost! You don't have to do away with it entirely if you don't want to! You can always upcycle it with one of these awesome DIY projects!
Happy crafting!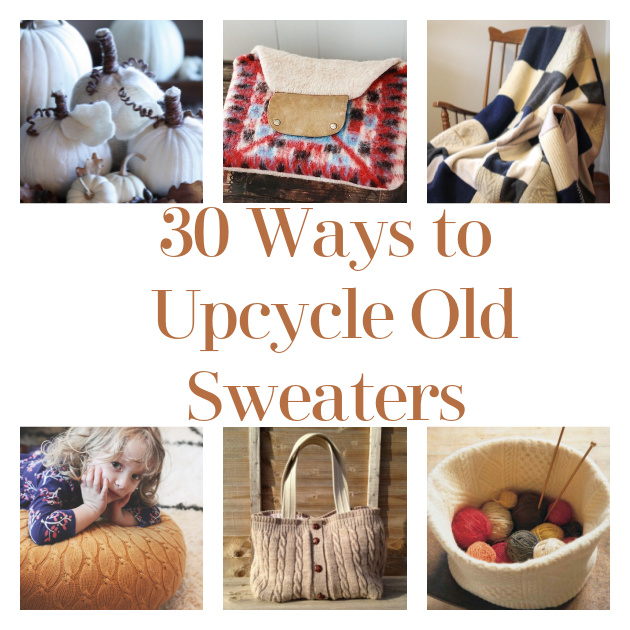 ...
Sweater Tote Bag
If you have an old sweater that you want to upcycle, why not make this tote bag?!
Found Telling Family Tales
Felted Wool Sweater Blanket
Coziness doesn't have to end with a sweater… you can recycle old sweaters into a big, cozy blanket!

Found Yellow Suitcase Studios
DIY Upcycled Sweater Pillow Case
How cute are these easy to make sweater pillow cases?!
Found Maiden Jane
Sweater Pouf
Poufs are an amazing way to make your home extra cozy!
Found Thoughts from Alice
Sweater Pumpkins
Get creative with your decorations by covering up your pumpkins in a cozy sweater!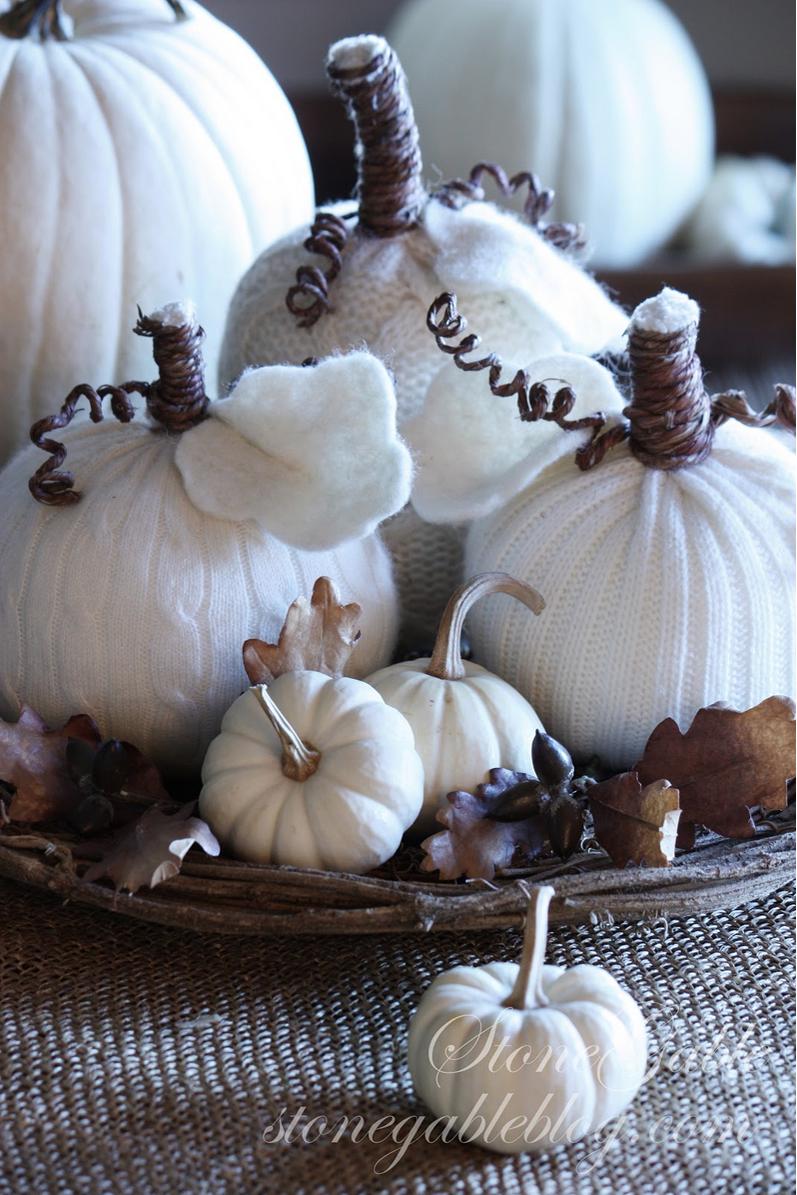 Found Stone Gable
Knit Headband
This warm headband is perfect for the chilly weather!
Found American Lifestyle Magazine
DIY Dog Bed
Use a men's sweater to make a snuggle place for your pup!
Found Women's Day
Cozy Christmas Gift Wrap
You can use upcycled sweaters to dress up your holiday gifts this year!
Found Boxwood Clippings
Cowl Scarf
Cowl scarves are lovely and make a fantastic accessory or gift. And all it will cost you is an old sweater!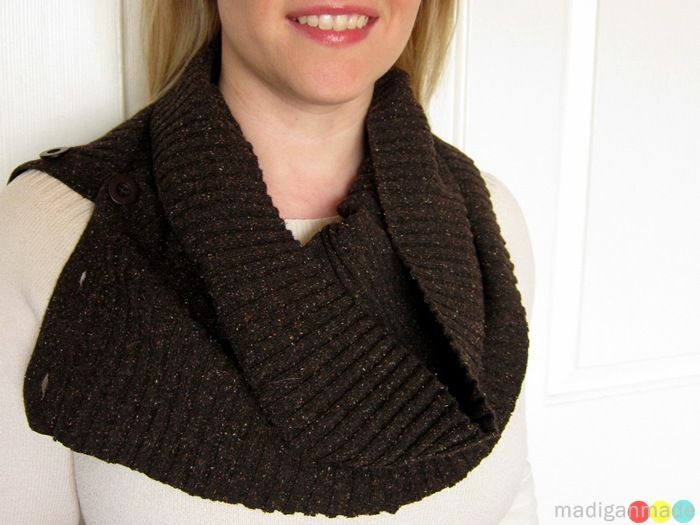 Found Rosyscription
Sweater to Sweater Dress
Upcycle one of your old sweaters into a new outfit for your little one!
Found Make It & Love It
Recycled Sweater Woven Pouf Stool Cover
Cozy up a stool with a recycled sweater!
Found Fabric Art DIY
Cozy Slipper Upcycle
Your sweater can go from cozying up your arms to cozying up your feet!
Found eHow
Sweater Lampshade
How cozy is this?!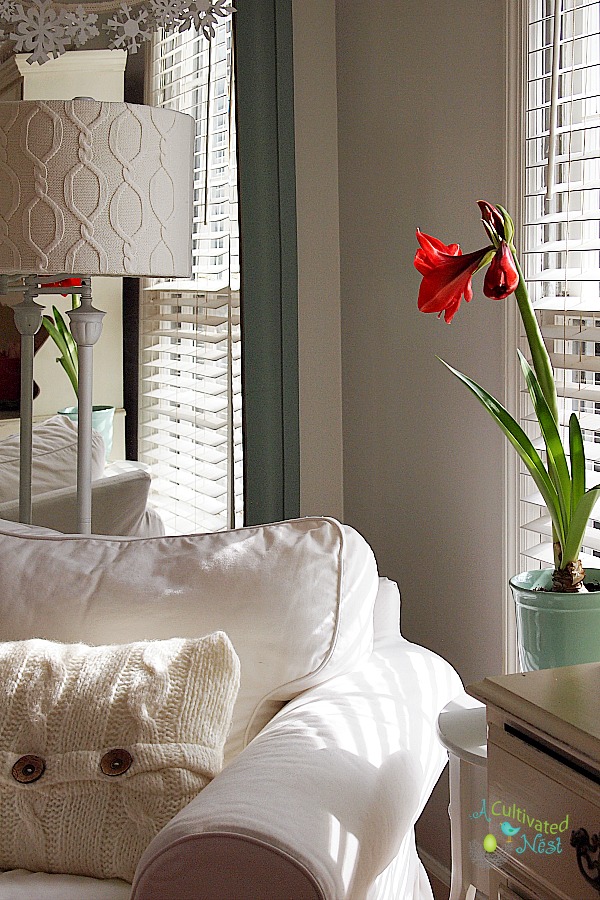 Found A Cultivated Nest
Cup Cozy
Turn an old sweater into a cup holder for your coffee or hot cocoa!
Found Successful Homemaker
Upcycled Sweater Baby Cocoon
Babies can get cozy in this sweet cocoon made from an old sweater!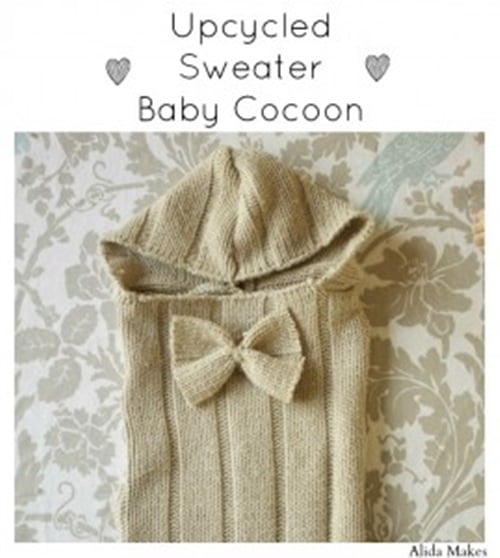 Found Cool Creativity
Leg Warmers
These cozy leg warmers look great peaking out from the top of boots!
Found American Lifestyle Magazine
Cozy Sweater Tree Topper
The top of your tree will be warm and snug this year!
Found Chatelaine
Sweater Refashion
If you're tired of one of your sweaters, it doesn't mean that it's a lost cause. You can refashion it and turn it into something new!
Found Tea Rose Home
Sweater Sleeve Wine Bottle Gift Bag
Using recycled sweaters to make these cute and creative wine gift bags for the holiday is a total win across the board!
Found That's What Che Said
Braided Sweater Scarf with Pom Poms
Here is another way to make a scarf out of an old sweater!
Found Larissa Another Day
Sweater Purse
This is a cute bag that is perfect to carry around in the Fall and Winter!
Found Knitting is Awesome
Upcycled Knit Sweater Hot Pad or Trivet
Your sweater just got toastier!
Found Maiden Jane
DIY Sweater Stockings
Buying this in a store costs a fortune! But making it yourself with a recycled sweater… way more budget friendly!
Found Confessions of a Serial DIYer
Sweater Laptop Carrier
This cozy sweater will keep your laptop safe!
Found Upcycle That
Felted Knitting Basket
Cozy up your knitting basket with an old sweater!
Found Martha Stewart
Upcycled Sweater Bangle
Found Cut Out and Keep
Sweater Wreath/Frame
Picture it with a snow flake ornament hanging into the center of the frame!
Found Whipperberry
Upcycled Sweater Hats
Use an old sweater to decorate these cute kids hats!
Found Make It & Love It
Sweater Trees
These trees are cute and dressed up with old sweaters!
Found Find It Make It Love It
DIY Sweater Mittens
Use your sweaters to make these unique mittens!
Found YouTube
You May Also Enjoy…
33 Upcycle Crafts to Make with Grandma's Old Things
33 Fantastic K-Cup Upcycle Crafts