Hello, DIYers!
Today we are bringing you a collection of projects that you can do to stash your money away safely! These wallets can be made with all sorts of material from fabric, to vinyl, and even plastic bags! You can make a beautiful leather wallet as a gift of have some fun upcycling things for a cute project to do with kids. Which will you choose to do?!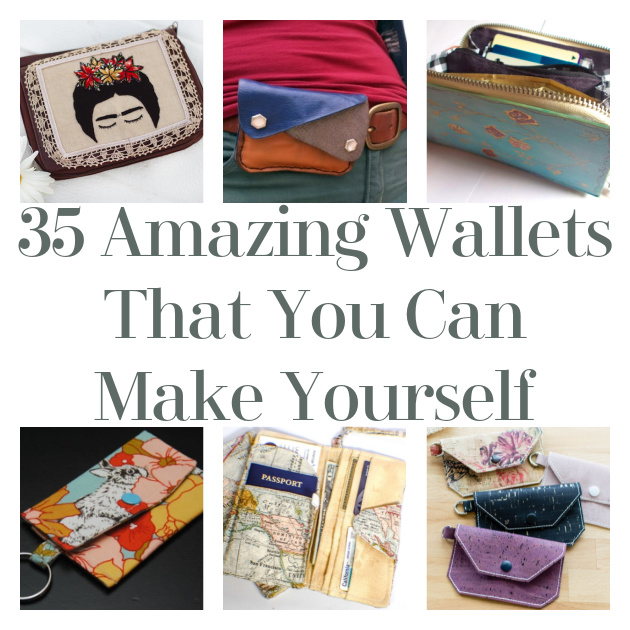 Women's Wallet
This clutch purse holds all of the necessary things that you need for a night out!
...
Found YouTube
Zippered Wristlet
This is an easy way to wear a wallet around your wrist! Plus there are so many ways to customize it for yourself or as a gift!
Found Less Than Perfect Life of Bliss
Fabric Scrap Mini Wallet
Have some extra fabric scraps laying around? Particularly ones you love too much to throw away? Try making this adorable mini wallet to keep your new favorite pattern close!
Found The Sewing Loft Blog
Keychain Wallet
When you need to have your wallet and your keys on the go but don't feel like carrying a purse, this works perfectly!
Found DIY Gift World
DIY Passport Wallet
When traveling, it is important to make sure that you have a safe space for your passport!
Found Sew Very Crafty
Cork Fabric Wallet Card
There is no lining required for these wallets so they are quick to make!
Found Sew Can She
Recycled Plastic Bag Wallet
Use a recycled plastic bag nto make this custom wallet for yourself or a friend!
Found Retro Interfacing
Hybrid Wallet
Party in the front and business in the back? This DIY wallet project can do both!
Found Instructable
Zipper Card Pouch
This handy wallet and business card ouch zips up for added security!
Found Craft Passion
DIY Iphone Wallet
Phone wallets are as cute as they are convenient! And now you can customize it specifically to your needs and design preferences!
Found My 3 Monsters
Glitter Wallet
Get your glam on while you're out on the town with this fabulous DIY project!
Found Instructables
Leather Wallet
If you're just starting to learn how to work with leather, this is a great beginner project!
Found Primer Magazine
Magazine Wallet
Use pages from your favorite magazine to make this interesting wallet!
Found Instructable
Basic Boy Wallet (Or whoever's!)
Skip the flowers and create this wallet that is perfect for a boy or a girl that isn't feeling the flowery look!
Found Noodle Head
Mini Card Wallet
This wallet is cute and convenient for carrying around your cards!
Found Logan Berry Handmade
Loyalty Card Wallet
This is a free pattern that holds 12 loyalty cards to make it simple to save money!
Found Trish Newbery
Easy Vinyl DIY Wallet
Vinyl is a great material to use when making your own DIY wallet!
Found YouTube
Anti-Theft Wallet
This is perfect for a day out and about where you'd like to avoid carrying a bag!
Found Instructables
Black Billfold Wallet
This video tutorial will show you how easy it is to make this great looking billfold wallet!
Found YouTube
Clear Vinyl Wallet
How cute are these?! Make them with this awesome tutorial!
Found Sewing Craft Gossip
Fold and Stitch Wallet
Combine fun fabrics to make a lovely fold and stich wallet that is as unique as you!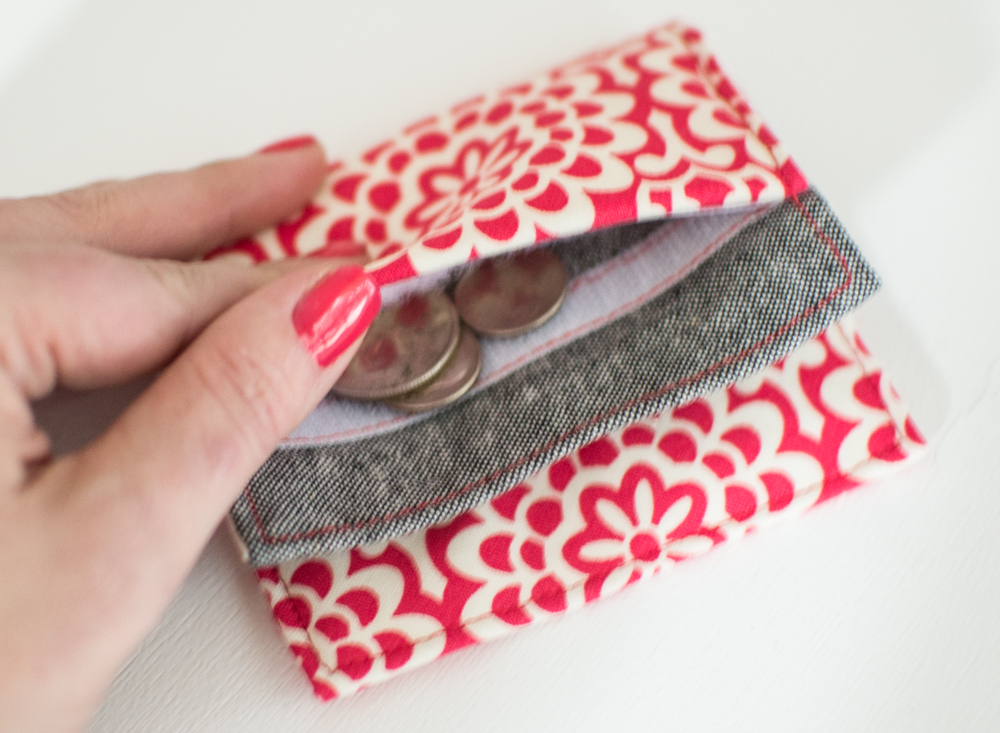 Found Sew Can She
DIY Small Wallet
How adorable is this?! No one will believe that you made it yourself!
Found YouTube
Lace Wallet
This lace wallet is perfect for a fancy night out! Even better? You can make it yourself!
Found Instructables
Map Wallet
Looking for a gift for a traveler? Why not try making them this awesome map wallet?
Found Oh My Fabric Heart
Long Leather Wallet
This is a lovely wallet that you can make for yourself or as a gift!
Found YouTube
Vintage Book to Wallet
Turn an aged, vintage book into this fabulous wallet!
Found Instructables
Duct Tape Wallet
This wallet project is so easy that you can do it with kids or teens!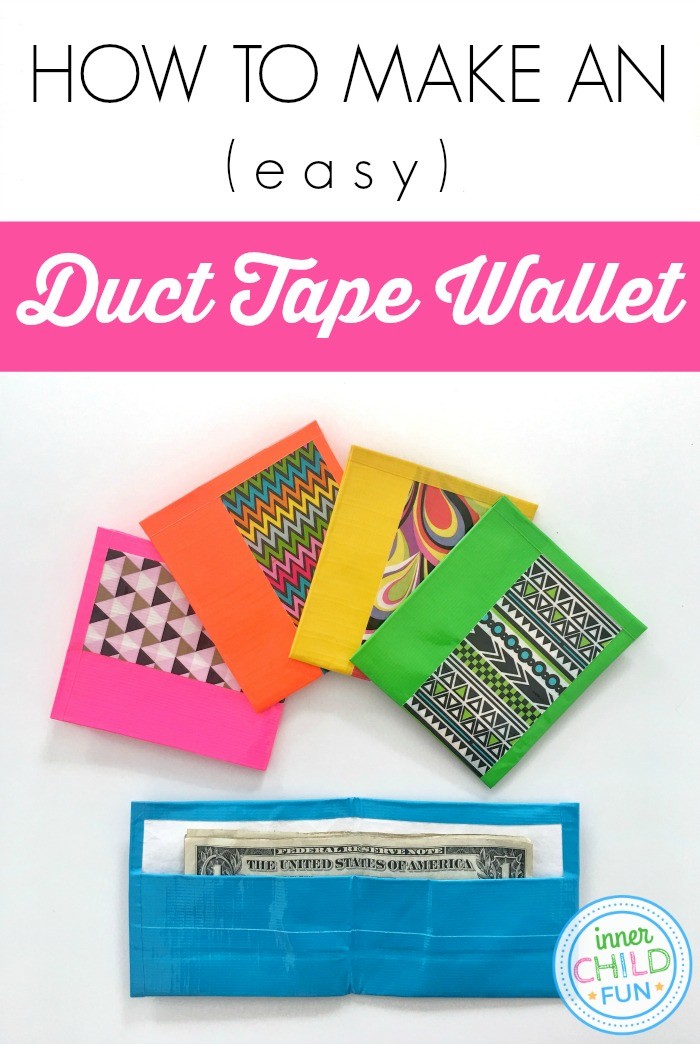 Found Inner Child Fun
Frida Inspired Wristlet
Who wouldn't want Frida celebrated on their wallet?!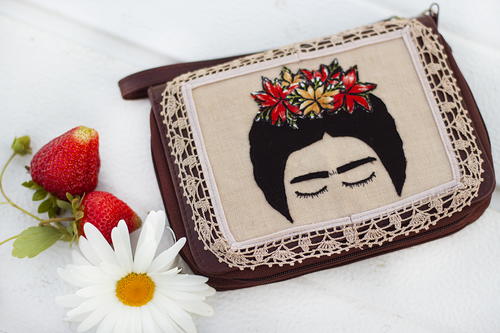 Found All Free Sewing
Felt Wallets
Customize these wallets however you like! This is a great project for kids!
Found Sew Some Stuff
Milk Carton Wallet
This is a fun upcycle project! Give it a try!
Found Instructable
Fabric Purse Wallet
This purse wallet has so many customizable options! Give it a try!
Found YouTube
Kid's Wallet
This adorable kids wallet is perfect for a piggy banks day out!
Found Zaa Berry
Rainbow Zippered Wristlet
Maximize storage space with this awesome DIY wallet!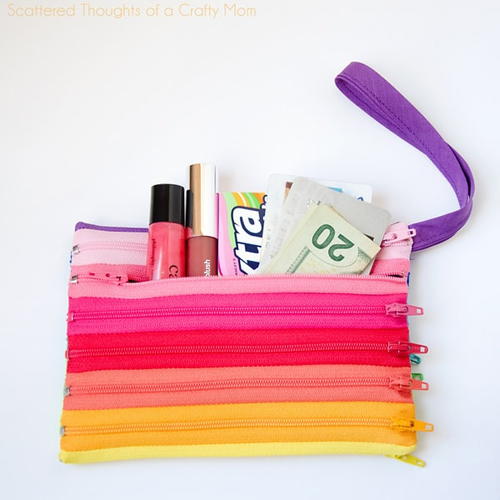 Found All Free Sewing
Tie-Dye Leather
How cool does this look?! Give it a try!
Found YouTube
Zipper Wallet
If you have a lot cards, check books, and change to tote around, this zipper wallet is perfect!
Found Handmadiya
You May Also Enjoy…
37 Lovely Accent Pillows You Can Make Yourself
31 Fabulous and Unique Shelves That You Can Make Yourself
30 DIY Games and Accessories For Group Fun!