Hello, DIYers!
After more than a year apart from our loved ones, we are beginning to come back together! Naturally, we will want to celebrate this summer with food, games, and merriment! Here are some fantastic DIY ideas to pump up your next BBQ, game night, or play date!
Happy crafting!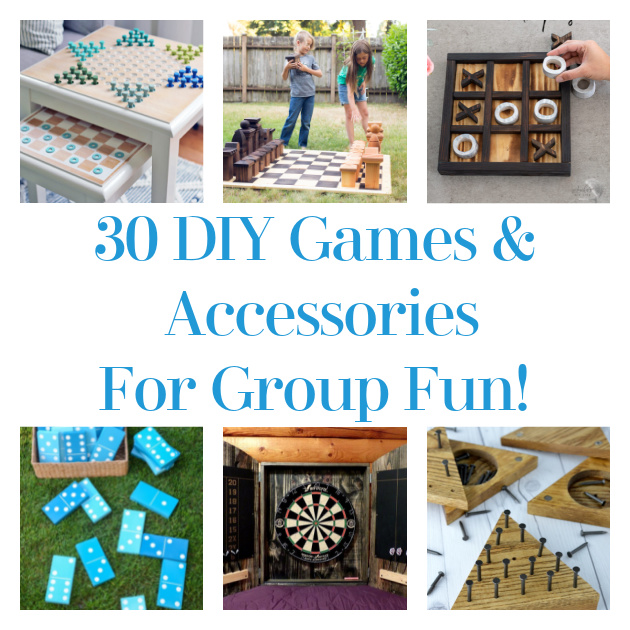 Dartboard Cabinet
Darts are a fun pastime! And this makes it a beautiful feature in any home!
Found Instructables
DIY Monopoly Board
How sweet is this?! Check out the step-by-step process!
Found Imgur
DIY Croquet Set
You can make these beautiful mallets for your croquet set with this awesome tutorial!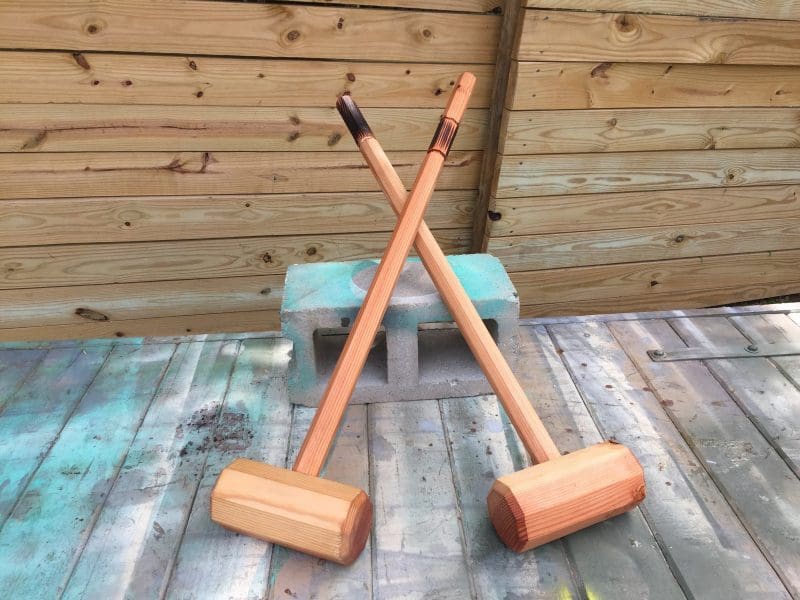 Found My Fix It Up Life
Woodturning Chess Set
Found YouTube
Wooden Skeeball Game
If you were a big fan of the traditional skeeball game, you can play it anytime at home with this terrific DIY!
Found Instructable
DIY Giant Jenga
Colorful, fun, and easy to make! Give it a try!
Found YouTube
DIY Cornhole Boards
Make these standard cornhole boards and decorate them however you like!
Found Home Depot
DIY Cornhole Bags
Now that you've got the perfect, custom cornhole boards, don't forget the bags!
Found The DIY Plan
DIY Checkerboard Tray
Do you love checkers?! Then you'll love this beautiful, handmade checkerboard tray!
Found Happy Go Lucky
DIY Ring Toss Game
Kids will have hours of fun playing this ring toss game!
Found Mom Endeavors
Quoridor Game
Quoridor is a game that is ALL about strategy! Perfect for the family to play together!
Found Instructables
DIY Dice
Dice preference is a big deal! If you're having trouble finding something that suits your needs, why not try making your own?!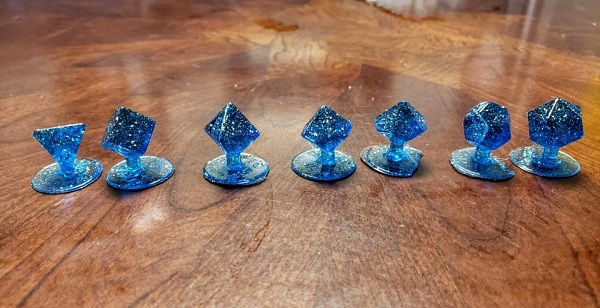 Found Bell of Lost Souls
DIY Dice Box
Looking for a beautiful place to store your dice? Look no further!
Found OfAolain
Easy DIY Rainbow Paver Hopscotch
Enjoy a hopscotch game that won't wash away in the rain!
Found Happiness is Homemade
Settlers of Catan Board Game
This looks great! Why not give it a try!
Found Instructables
Triangle Peg Game
This is a classic brain bender! And a perfect touch to any home bar!
Found Chisel and Fork
DIY Finger Hockey Game
This is the perfect way to entertain the kids or get the family together after dinner!
Found White Lab Workshop
Giant Outdoor Connect Four
This is the perfect activity for outdoor parties this summer!
Found My Color Shot
Chinese/Checkers Nesting Table
Every night can be game night when you come prepared with these nesting tables!
Found Remodela Casa
Tic-Tac-Toe Board Game
This is a classic way to pass time! Give it a try!
Found Anika's DIY Life
DIY Lawn Dominoes
Have fun with these jumbo lawn dominoes that you can make yourself!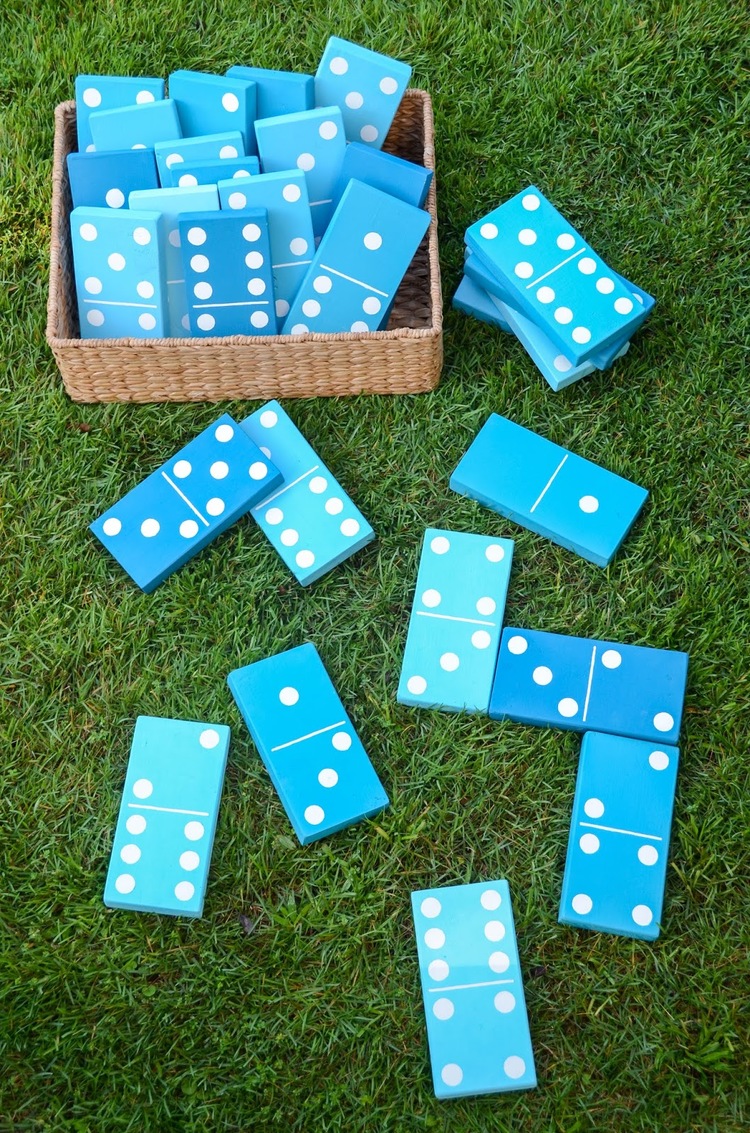 Found Iron and Twine
DIY Patterned Blocks
Blocks are an easy and fully customizable activity that is perfect for encouraging creativity in kids!
Found The Imagination Tree
DIY Bowling Lane
Have a blast bowling with this awesome DIY!
Found Ashley Grenon
DIY Ping Pong Paddle
Get a game of ping pong going with a paddle you made yourself!
Found Instructables
Ping Pong Table
Have the paddles but not the table? No problem! You can make your own with this tutorial!
Found YouTube
Outdoor Chess Set
Here is another version of chess that you can make a feature of your backyard!
Found Dunn Lumber
DIY Memory Game
Memory games are fun to play with and fun to make! Give it a try!
Found Manda Likes
DIY Bocce Court
Get the summer picnic going this year with bocce ball!
Found Instructables
DIY Gaming Table
Your friends will love to gather around this table for your next game night!
Found YouTube
You May Also Enjoy…
30 Must Try Woodworking Projects For Beginners!
31 Crazy Cool Slumber Party Ideas for Boys!
31 Crazy Fun Slumber Party Ideas for Girls!
40 Fun and Educational Animal Crafts and Facts For Kids
39 Phenomenal Science Experiments for Kids
30 DIY Alien Crafts Everyone Can Enjoy!
35 Amazing and Creative LEGO DIY Ideas
33 Fantastic Robot Crafts for Kids