Hello, DIYers!
Storage space can be difficult to come by in the home! Moreover, it can be difficult to do in a way that looks appealing to the style of the home or your preferred design. But there is an easy solution! You can make your own amazing shelf that can be measured, cut, and stained to your own custom specifications! This is a fantastic way to make sure that the features in your home are all cohesive as and working for you to the best of their ability. These 31 DIY shelf tutorials will have you well on your way to finding the perfect way to store items in your home!
Happy crafting!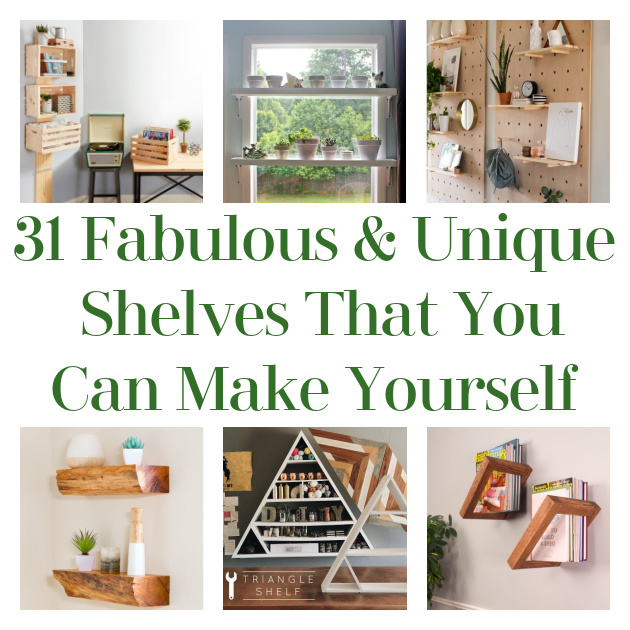 Floating Corner Shelves
This is a great way to add storage space to a room! Why not give it a try?!
Found A Beautiful Mess
Upcycled Belted Shelves
Upcycle your belts to make a lovely feature on your wall!
Found Design Sponge
Industrial Pipe Shelves
If you love industrial design, you'll love these easy to do industrial shelves!
Found The DIY Playbook
Oversized Box Shelves
This is a great way to add easy storage if you don't have any!
Found Bob Villa
Peg Board Shelves
How cute is this?! It adds some extra texture to the room with function!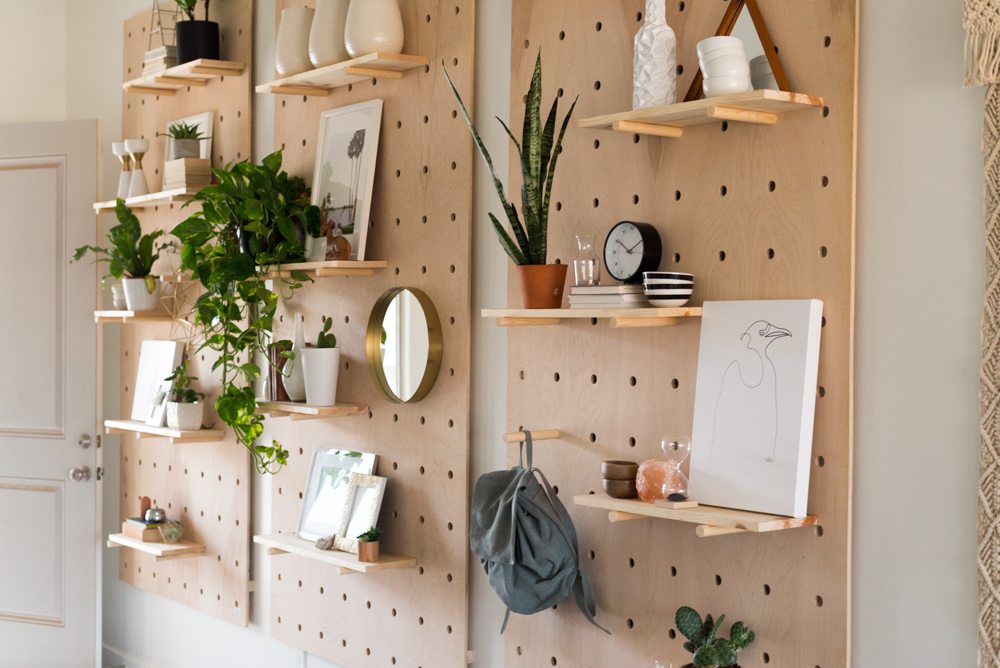 Found Vintage Revival
Driftwood Shelf
Driftwood is beautiful! And now you can make it useful feature in your home!
Found Hawk Hill
Easy Floating Shelves
Floating shelves make for a simple way to keep your storage in line without adding too much drama or fuss on the wall. Give it a try!
Found Make It Love It
Metal Shelving
Use metal to add a fun feature to your home!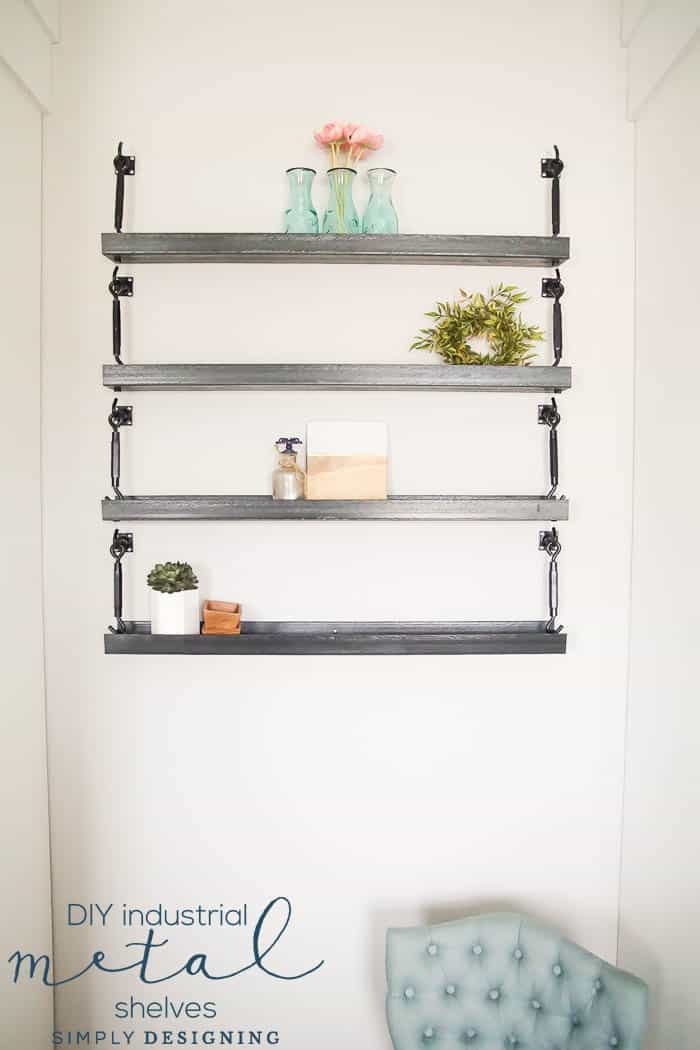 Found Simply Designing
Rope And Stacked Block Shelves
How adorable is this?! Give it a try!
Found Improvised Life
Hexagon Shelves
These hexagon shapes are trendy thanks to the modern love of geometric design!
Found E-How
Wooden Crate Shelves
This is a great way to add storage to the house!
Found The Family Handy Man
Feature Pallet Shelf
This shelf uses an upcycled pallet for the materials!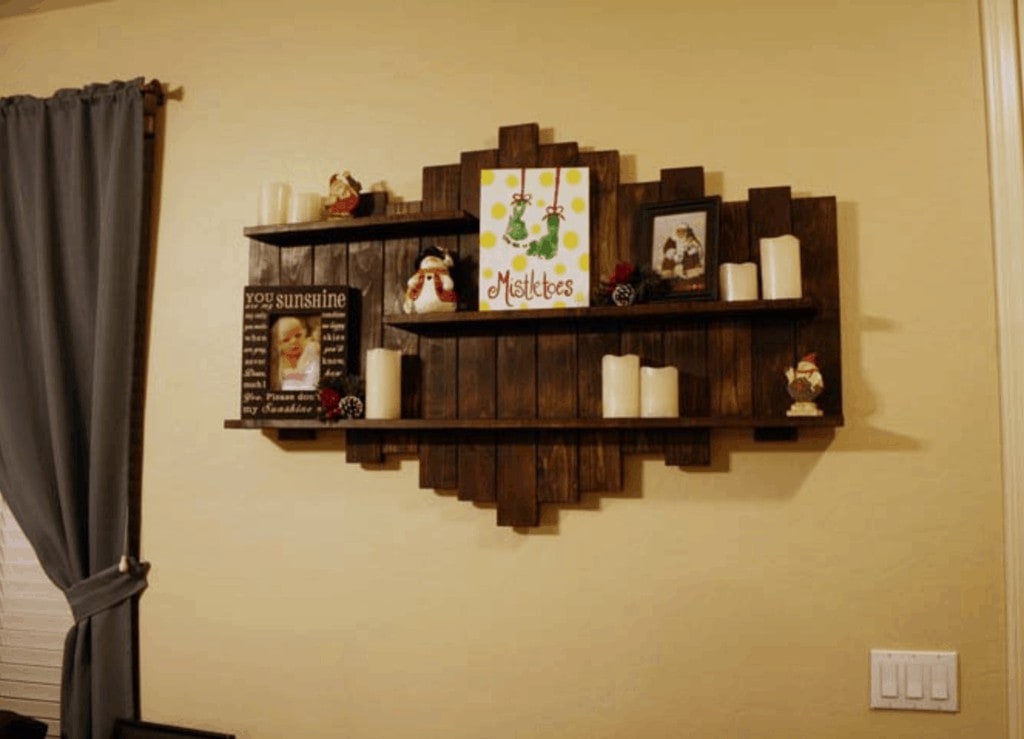 Found Westfarthing Woodworks
Farmhouse Shelf
If you are rocking the farmhouse style in your home, maybe this DIY shelf design is for you!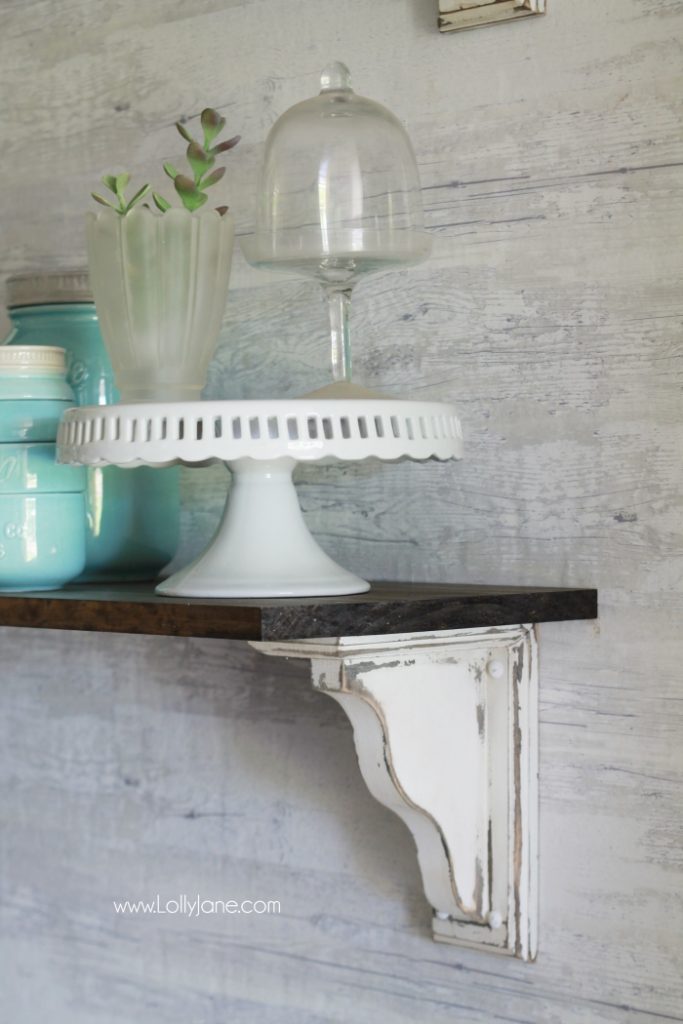 Found Lolly Jane
Rope Shelves
Rope shelves are easy and trendy! Give it a try!
Found Burkatron
Floating Magazine/Book Shelf
How cool is this?! It is the perfect way to store your favorite magazines and books!
Found Family Handyman
Long Hallway Barn Wood Shelf
This is a fantastic way to add some extra storage space! Especially in a hallway!
Found Cleverly Simple
Boho Triangle Shelf
If you love boho-style, try making this amazing triangle shelf!
Found YouTube
Firewood Floating Shelves
Use a couple of extra pieces of firewood to create these gorgeous floating shelves!
Found Instructables
Ladder Shelves
I love the interesting look of these fantastic ladder shelves! Give it a try!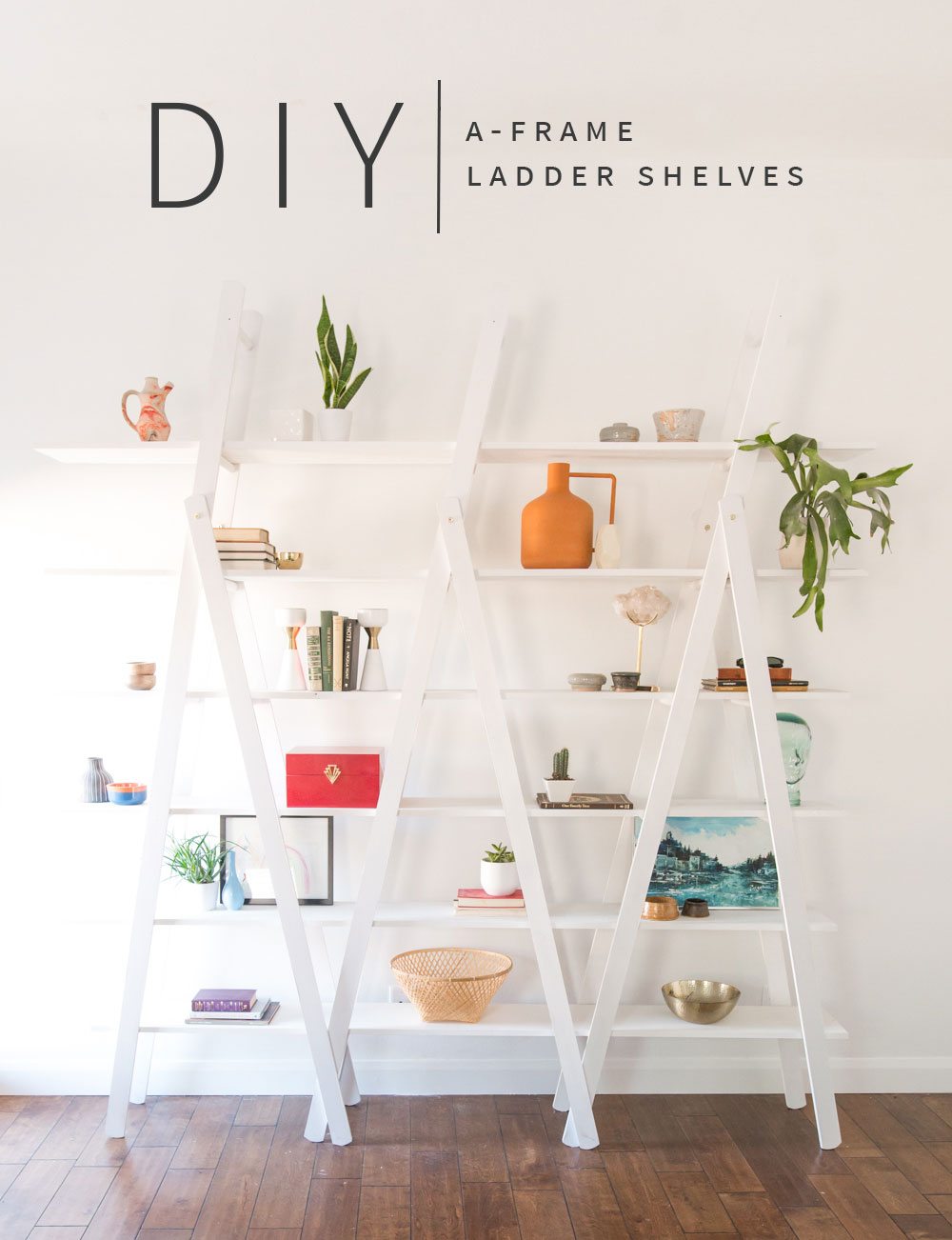 Found Vintage Revivals
Circle Wood Shelf
Use a quilting hoop to create this lovely wooden circle shelf!
Found A New Bloom
Floating Triangle Corner Shelves
Simple, cute, and they make the best use of an otherwise unused space!
Found Not Just A Housewife
Suspended Shelving
How gorgeous are these?! The best part?! They aren't difficult to make yourself!
Found Sawdust 2 Stitches
Modern Plant Shelf
This is an easy way to store your plants inside!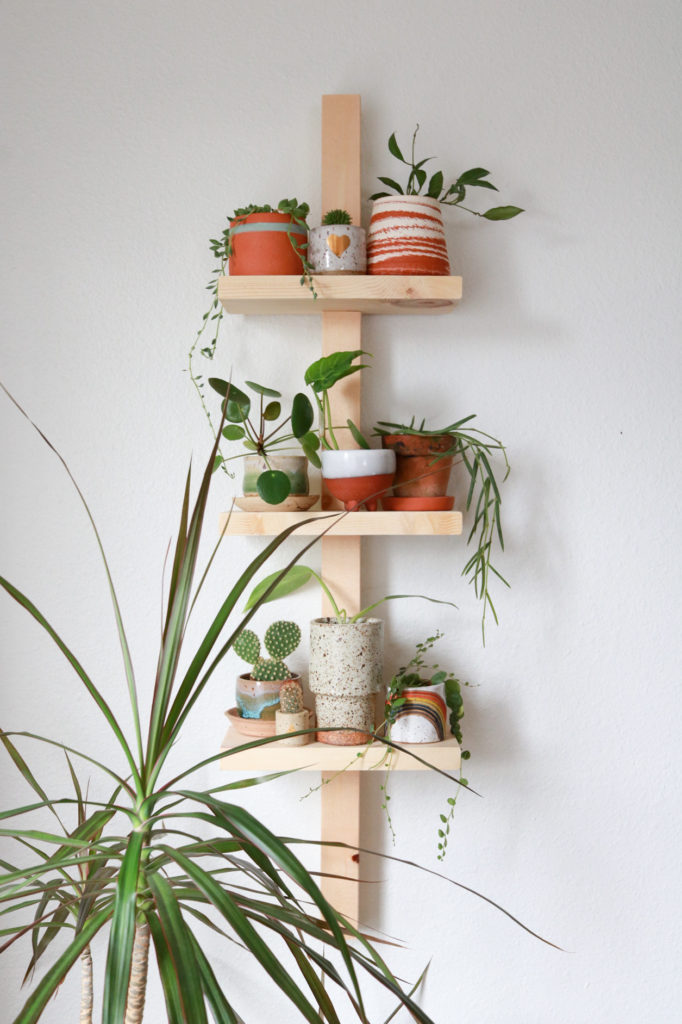 Found Clever Bloom
Little Library Shelf
This DIY project is perfect for a little one's room! It can hold books and even has knobs to hang things off of!
Found Where The Miles Have Been
Tetris Shelves
Interesting shapes and designs come together in this awesome DIY project!
Found Our Nerd Home
Turnbuckle Shelves
This is another design that can add an industrial twist!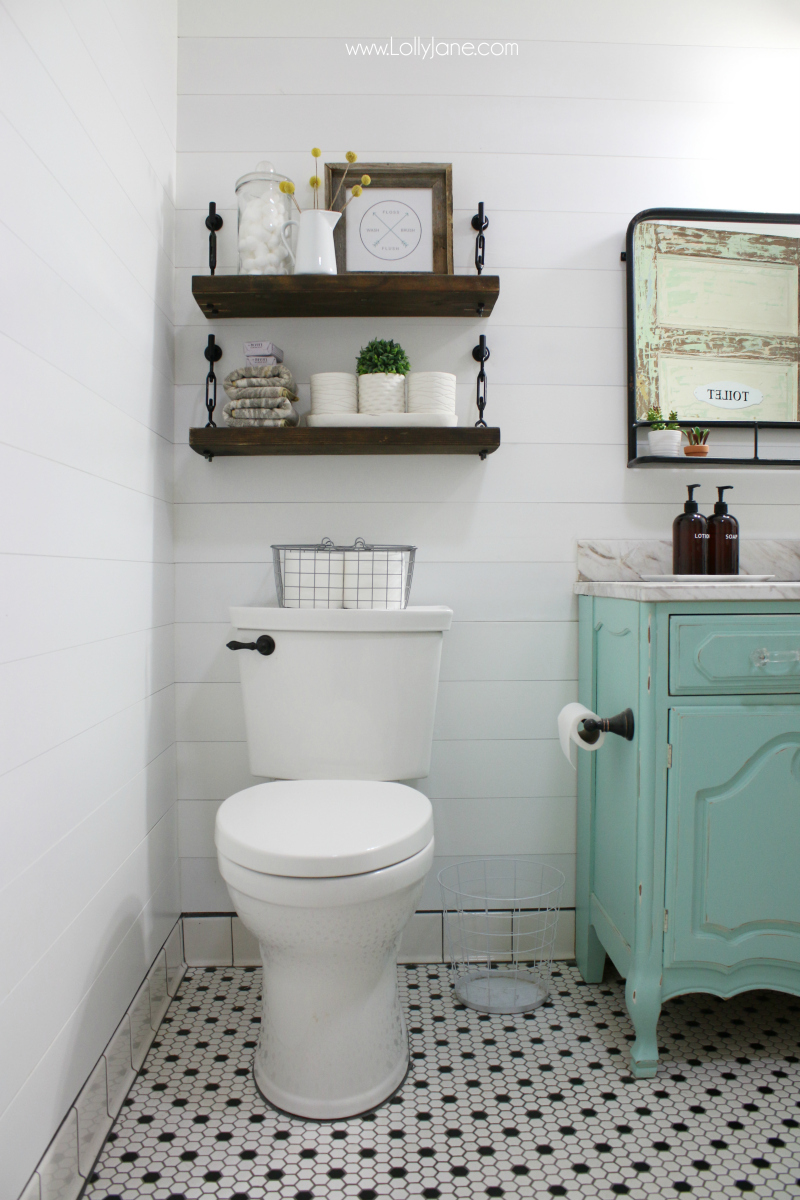 Found Lolly Jane
Window Shelves
If you love houseplants, you can make the most of your best windows by making this amazing window shelf!
Found Boxy Colonial
Copper Pipe Shelves
Copper is a lovely, warm accent color! You can add it to your DIY shelf project!
Found A Joyful Riot
Half Circle Shelf
Half a circle with all the beauty! Give it a try!
Found Paper & Stich Blog
Wooden Mountain Shelf
This is a beautiful DIY project that adds a fun, earthy element to any home!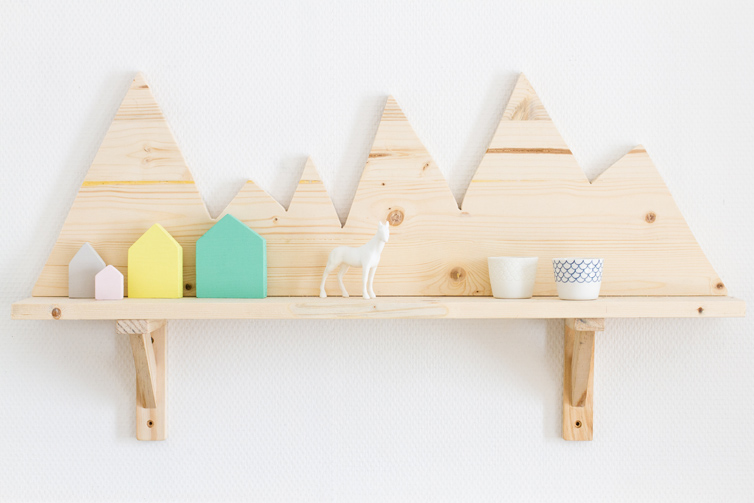 Found Carnets Parisians
HOME Shelf
How adorable is this?! Check out the tutorial below!
Found A Crafty Mix
You May Also Enjoy…
30 Must Try Woodworking Projects For Beginners!
30 DIY Fire Pits for Your Outdoor Oasis
37 Delightful and Decorative DIY Projects for Your Garden
31 Home Projects to Put On Your Spring To-Do List