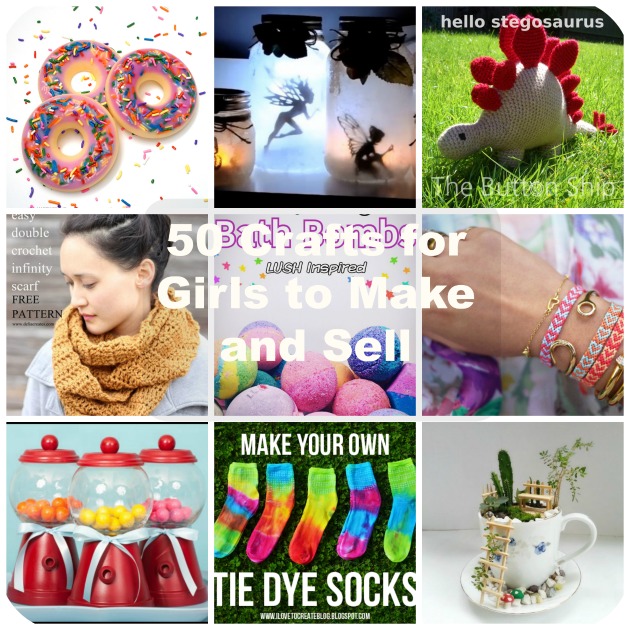 Thinking about making crafts to sell? Lots of girls have a crafts business, it's a terrific way to make money. Besides, its so much more fun than some other part time jobs, you get to have the pride of watching people buy things you've made and also the joy of being creative too.
We've found you 50 terrific ideas, to help you get started. There are so many crafts that you can do and make to sell to people. One of the first things to think about is who you will sell them to? If you are selling crafts to other teenage girls, then you will be making a different type of craft than if you are selling to your parents' friends.
A good tip we can suggest to you is to consider what crafts you enjoy the most. You may want to try something different too but making a craft to sell means that you have to do it over and over again. It also helps if you can add your own unique twist to the craft. Remember that lots of girls will be selling crafts at your school and in your neighborhood so you want yours to stand out. Take a look at these fun craft ideas and then think about ways you can add your own special touches to make them something people can only buy from you.
If you are going to sell, we recommend that you start with just 1 or up to 3, but don't do too many of them. Happy Crafting!
How to Make Mason Jar Fairy Lanterns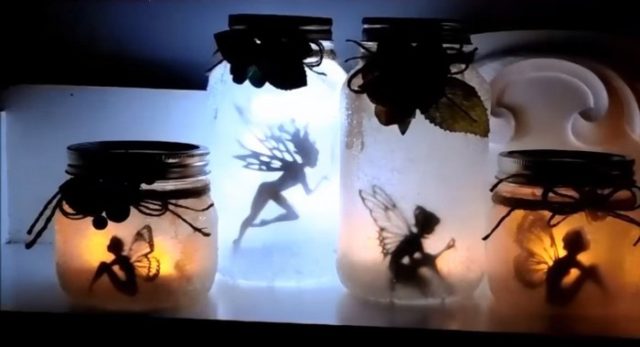 Who can resist the sweet charm of fairies? Catch one in a mason jar with this craft.
Monogram Chalk Slate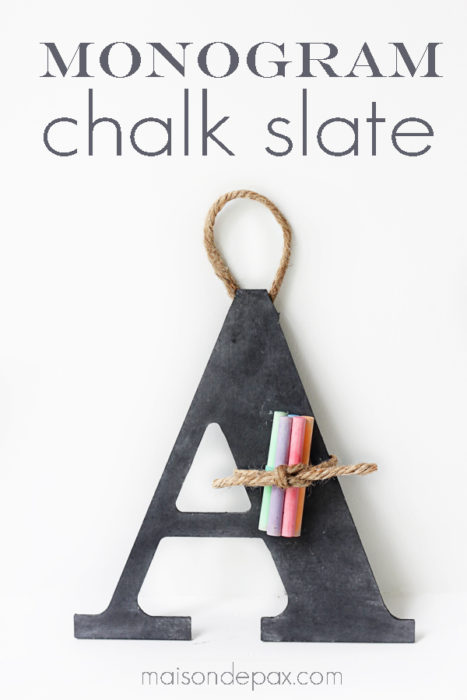 Great to keep notes on. This is good for a gift and a craft to make and sell.
From MaisonDePax.com
Rainbow Crochet Unicorn Pattern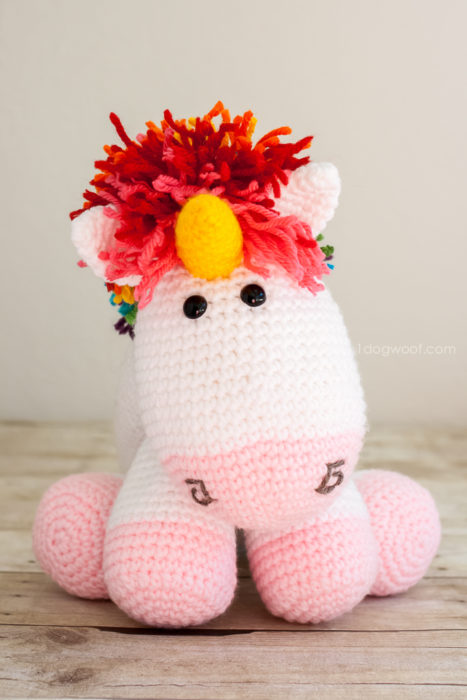 Make a crochet stuffed animal that really stands out. This unicorn will really make everyone smile!
Located at 1DogWoof.com
Make Your Own Tie Dye Socks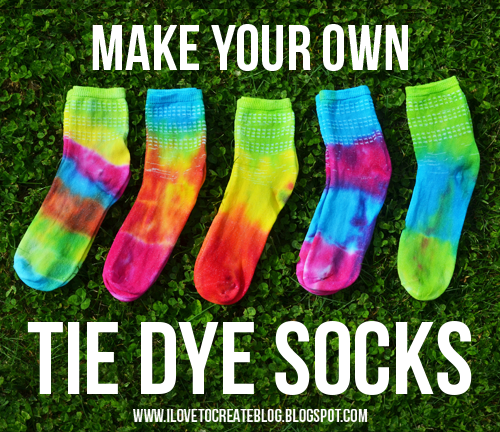 If you are new to crafting and want to make money, give this craft a try. Everyone wears socks and tie dyed ones are super fun!
By ILoveToCreateBlog.Blogspot.com
Lacy Infinity Scarf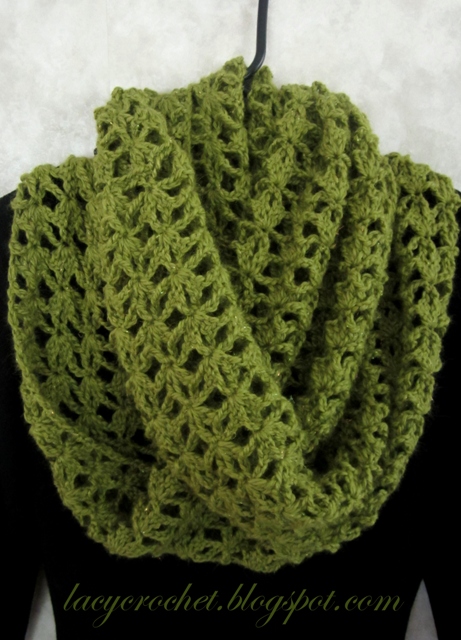 Scarves are a great craft to make and sell. The infinity scarf is a very popular type that women wear.
Mason Jar Picture Frame Vase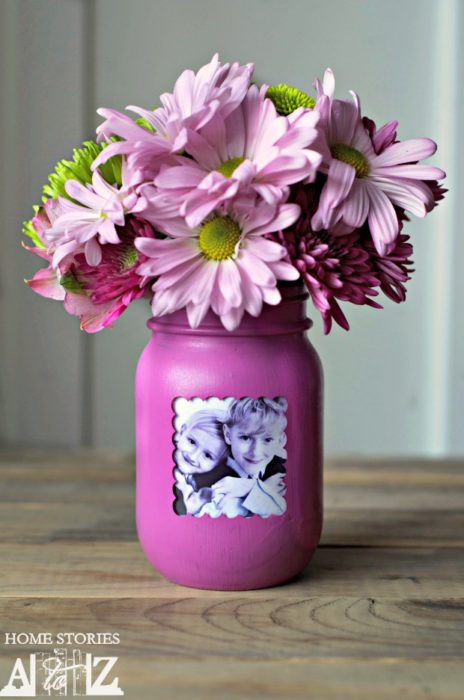 This is a really cute gift. Not only can someone give flowers, but they can add a photo – its a great craft to make and sell.
Easy Double Crochet Infinity Scarf for Beginners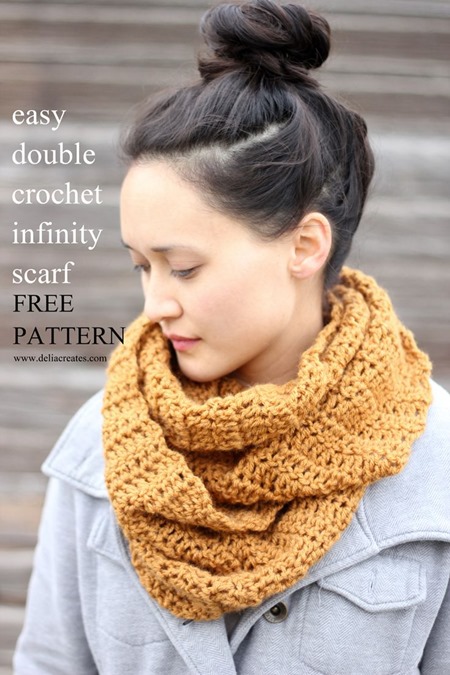 Like to crochet? You can make pretty scarfs to sell.
Located at FineCraftGuild.com
Twisted Headbands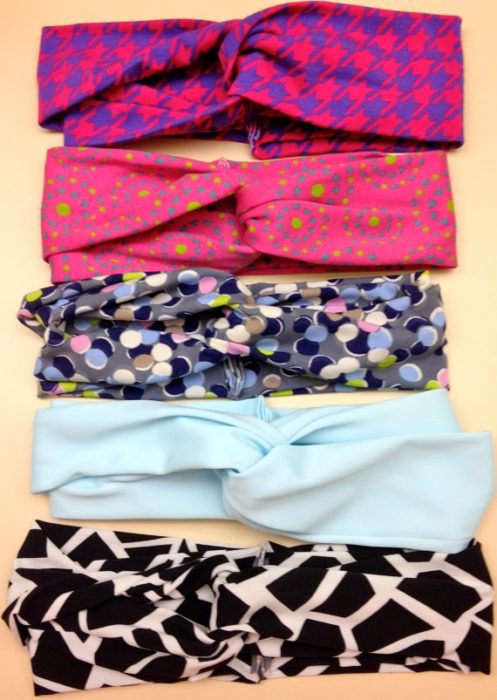 Most teen girls love to do their hair. Make these simple and colorful headbands.
At KraftieKatie19.Blogspot.com
Mermaid Tail Blanket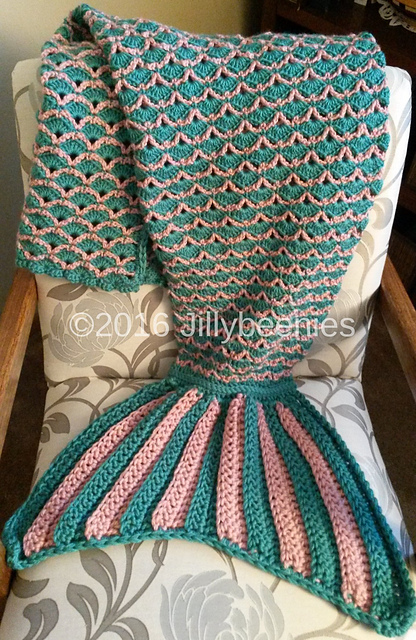 The Mermaid Tail Blanket is super popular and sells for about $50. If you like to crochet, you can make these and easily sell them!
By Ravelry.com
Paint Dipped Utensils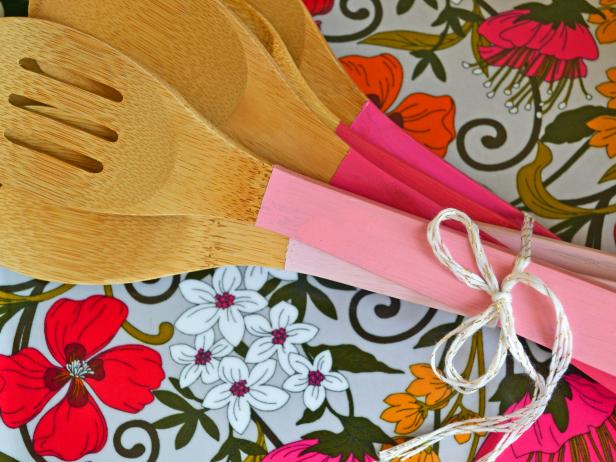 This is a simple craft but many home cooks will want to buy this. Choose a variety of fun colors so there are many to pick from.
From HGTV.com
Hello Stegosaurus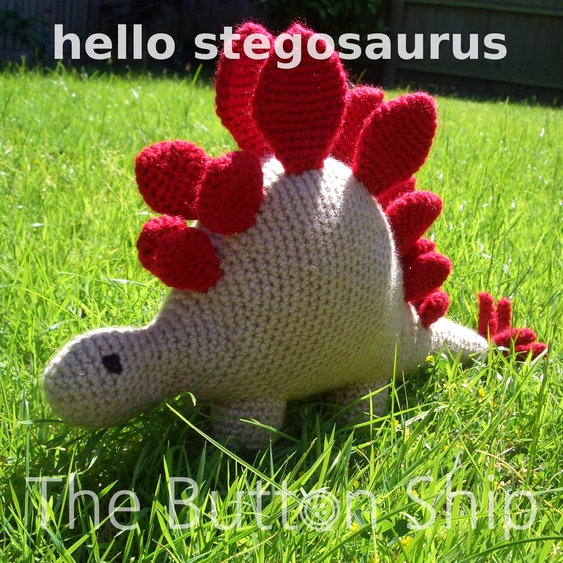 Here's a cute dinosaur you can make for people to give as baby gifts. Its a great craft to crochet.
By TheButtonShip.Blogspot.co.uk
How to Make Apple Candles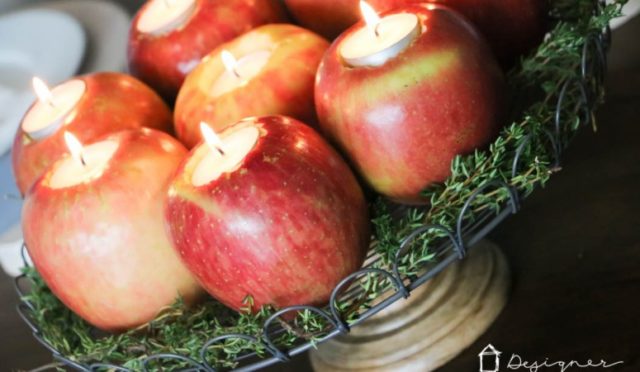 Perfect for fall or whenever you've just gone apple picking. This craft will get snapped up in minutes!
Stuffed Mittens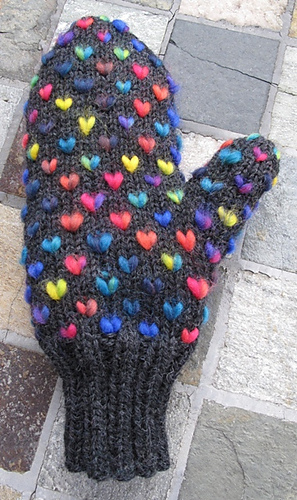 These sweet mittens are covered in hearts! Lots of people would want to buy them for little kids or someone special.
Located at Ravelry.com
Candy Birthday Cake

Make something sweet to celebrate birthdays and other fun days. Perfect for people to buy to give someone special.
Make Your Own Bath Bombs Lush Inspired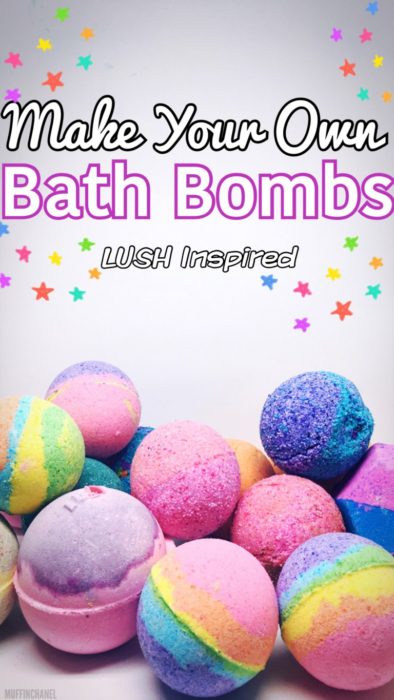 Most teen girls like beauty & bath products. This is a great DIY project to sell at craft fairs.
Pretty Kitty Cat Hat Knitting Pattern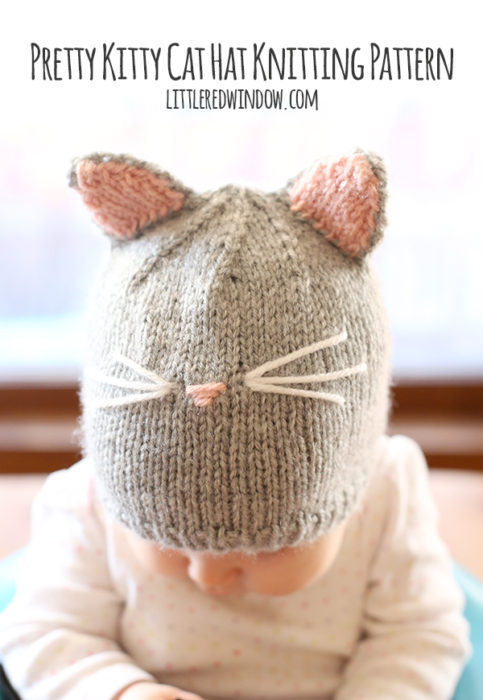 This sweet little hat is perfect to make and sell. Its simply adorable!
Spa and Pampering in a Jar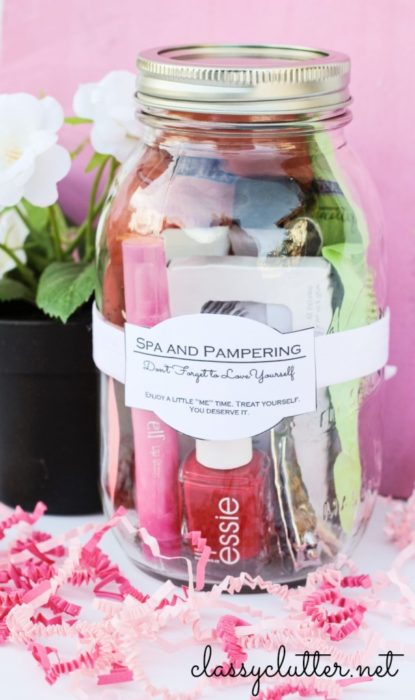 This is a great gift that you can make as a craft for people to buy. It is perfect for giving others or to treat themselves to a spa day.
From ClassyClutter.net
Turqouise Princess Feather Headband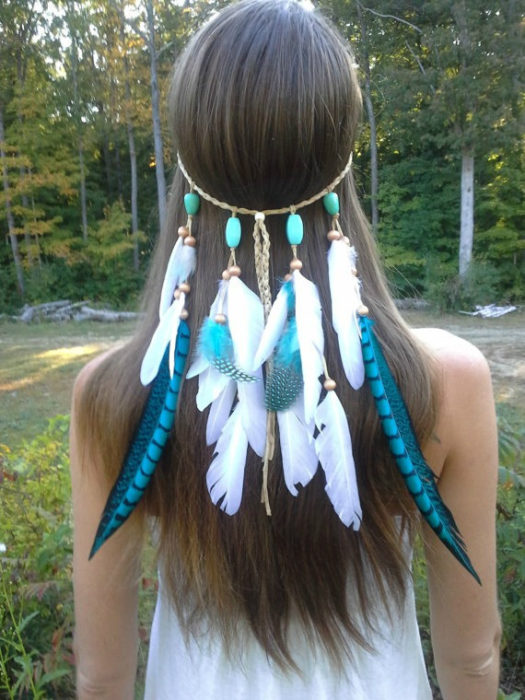 Make fun headbands and sell them. These are very popular with many teen girls.
Ballerina Mouse Crochet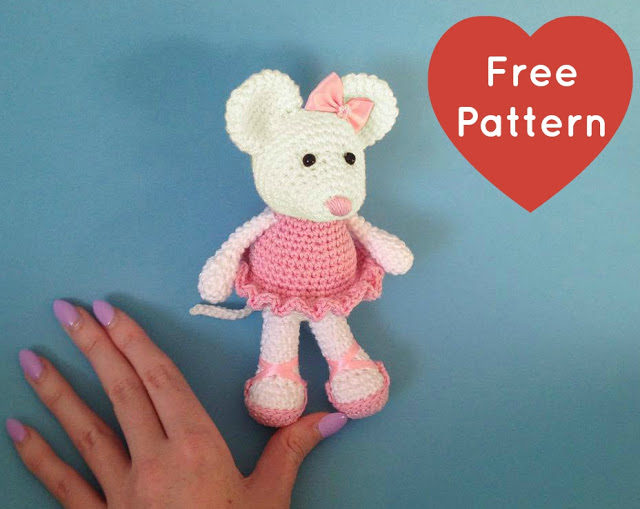 Adorable and cute, make this ballerina mouse. Its a popular craft to sell.
From HeartAndSew.co.uk
How to Make Mason Jar Citronella Candles


Mason jar crafts are super popular! Try this one, its great for fun in the summertime.
Located at OneLittleProject.com
Fall Mason Jar Craft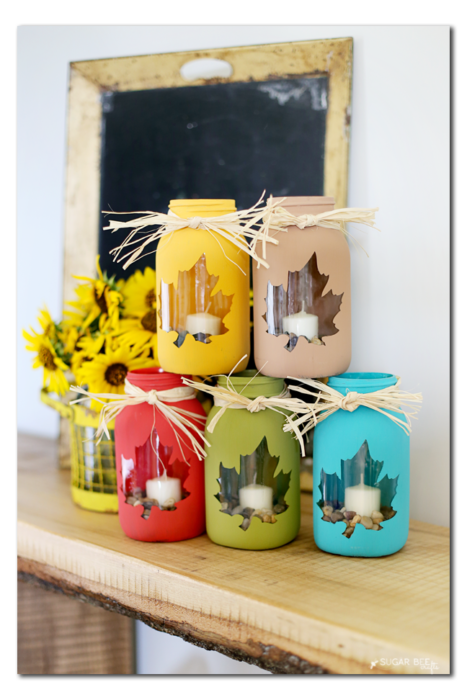 These are perfect for tealights and create a warm glow in a room. A fun fall craft to sell.
From SugarBeeCrafts.com
Chinese New Year Monkey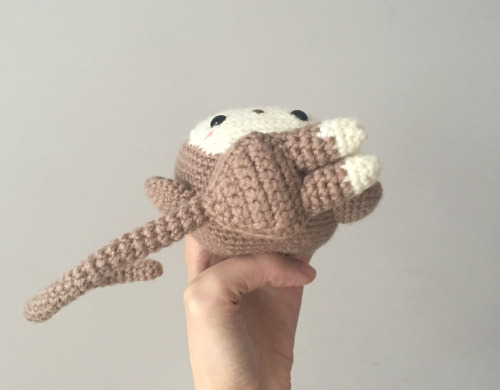 Like to crochet? Look at this super cute monkey pattern.
DIY Peppermint Mason Jar Candles

Make the holidays festive and bright with these homemade candles that glow. With a sweet peppermint scent too!
DIY Safety Pin Bracelet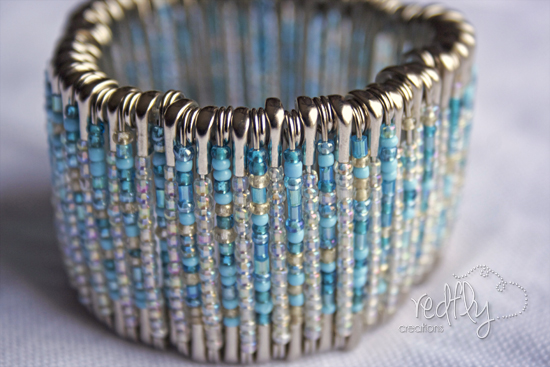 These are a big favorite of teens. If you are new to making jewelry, give these a try.
From RedFlyCreations.com
Free Octopus Baby Toy Pattern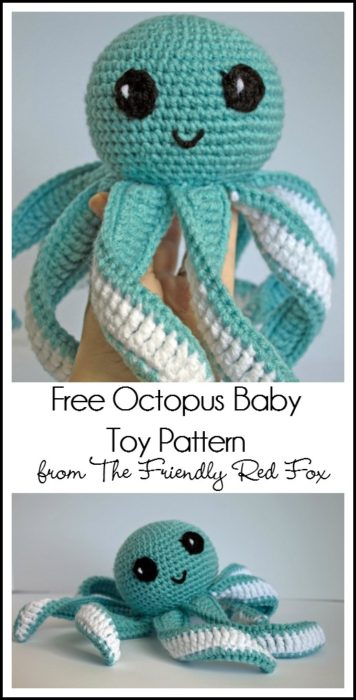 Like to crochet? Make this cute octopus baby toy!
Homemade Citronella Candles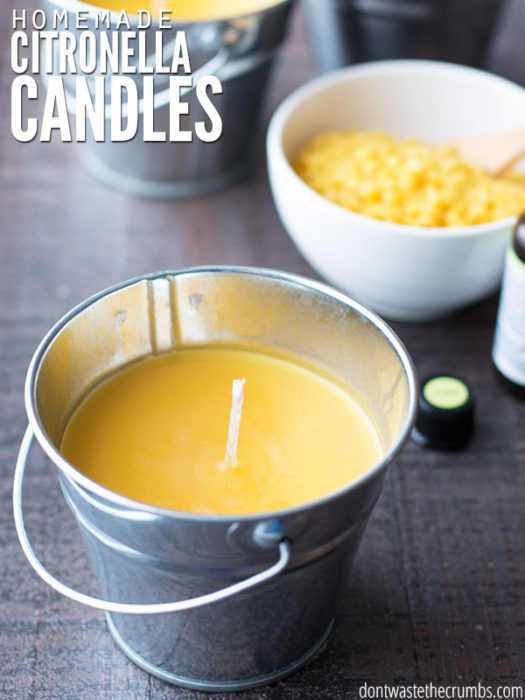 Perfect for those outdoor days when you don't want pesky insects around. These are a terrific craft to make and sell.
DIY Donut Soap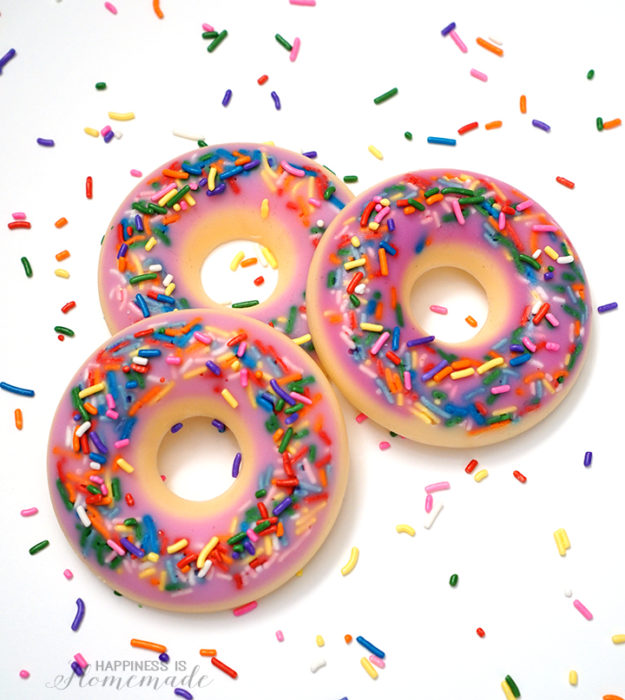 Who doesn't like a donut to start the day? Make these cuties to sell at a craft fair.
Patriotic Stripes Tie Dye TShirt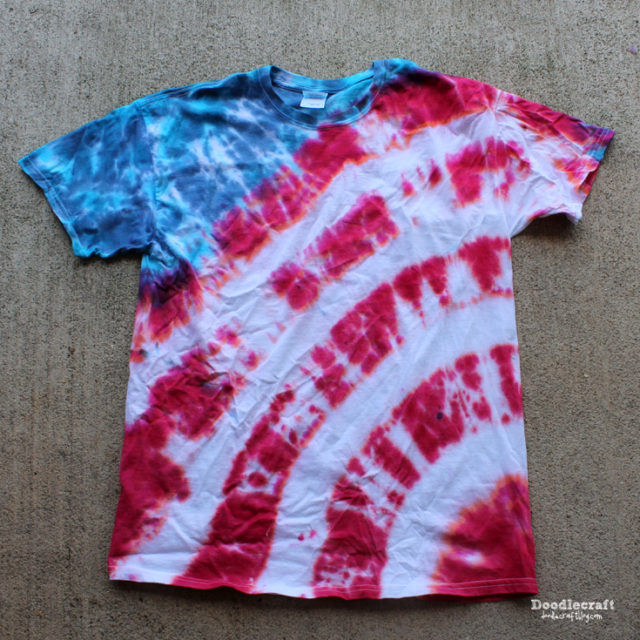 Want to make a summer craft that will sell? Take a look at this fun July 4th themed t-shirt!
DIY Kool Aid Lip Gloss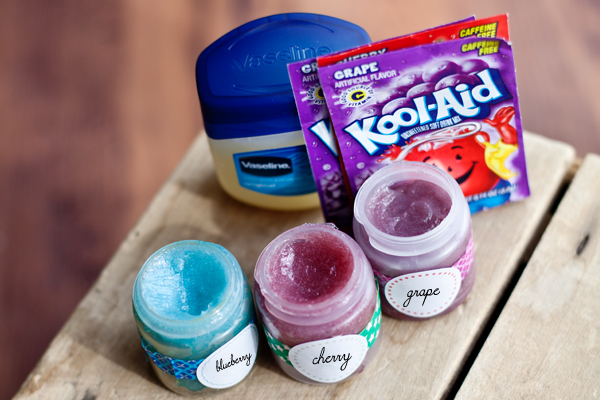 Make your own sweet tasting lip gloss to sell. This one is like Kool Aid!
Located at TheKrazyCouponLady.com
DIY Heart Friendship Bracelet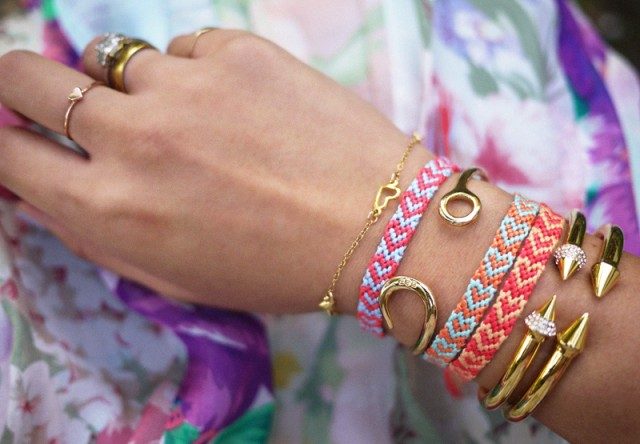 These friendship bracelets are sweet with hearts. Lots of teens like to give them to their friends.
From HonestlyWtf.com
Tie Dye Beach Towels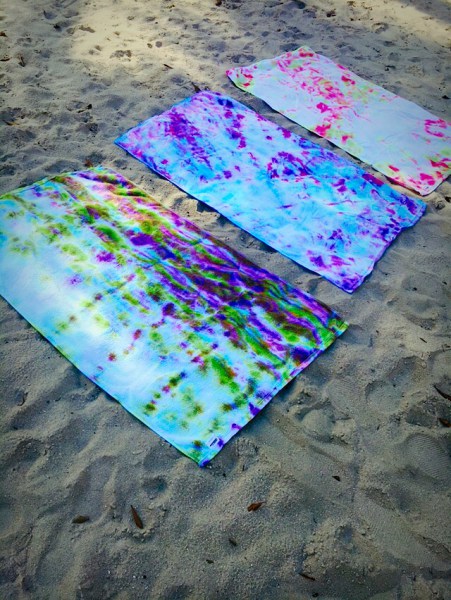 What a fun summer craft to make and sell! Bright and colorful tie dye beach towels!
DIY Starbucks Candles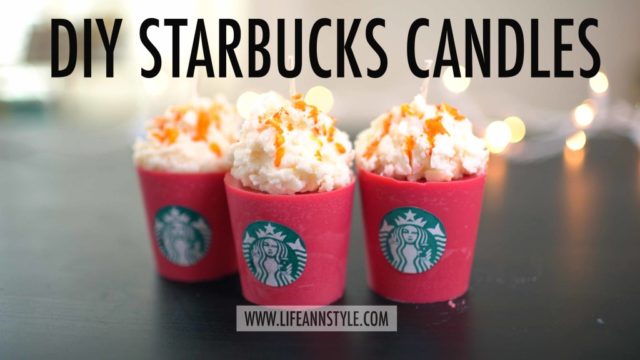 Love starbucks and coffee? Make these cute java themed candles to sell.
From LifeAnnStyle.com
Safety Pin Fashion Watch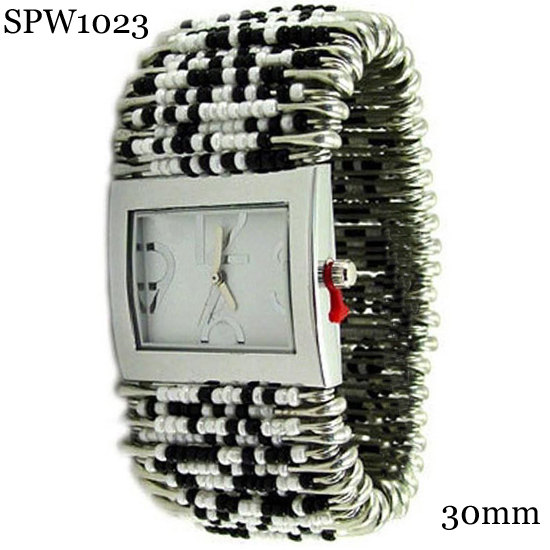 Make practical but fun watches that everyone will want. This is a great craft to make and sell!
Superhero Snow Globe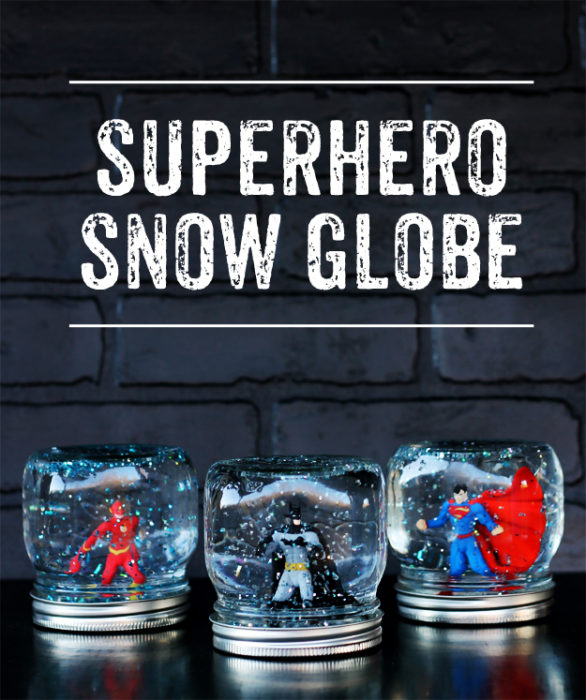 Superheros are super popular right now – with kids, teens and even grown ups. Why not make some snow globe crafts to make and sell?
From TheShabbyCreekCottage.com
DIY How to Make a Yarn Wrapped Ombre Monogrammed Letter

This letter is perfect for gift giving and for room decor too. Customize the colors and flowers for a unique look.
From CatchMyParty.com
Honey Lemon Soap


This is a simple soap recipe ideal for beginners to try. The classic honey and lemon scent is also a crowd pleaser!
Bordered Rainbow Friendship Bracelet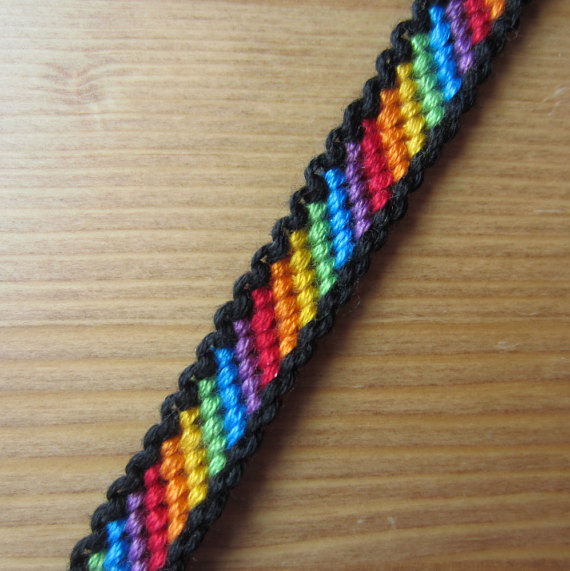 This is a modern and unique friendship bracelet you can make. Give this one a try!
From Esty.com by armdandy
Baby Food Jar Snow Globe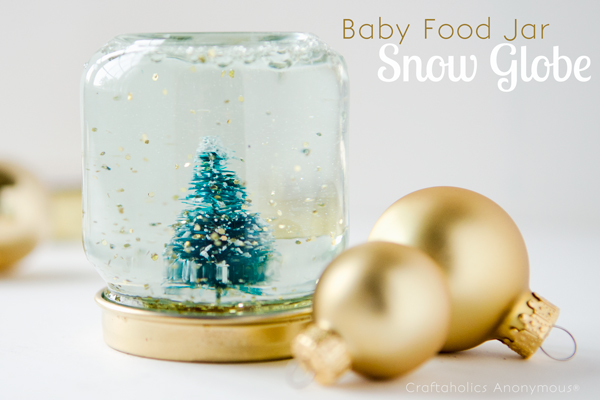 This is a great craft, especially if you have a younger sibling and there are baby food jars around! Snow globes are especially popular in the winter but many enjoy them year-round.
Located at CraftaholicsAnonymous.net
Make a Bubblegum Machine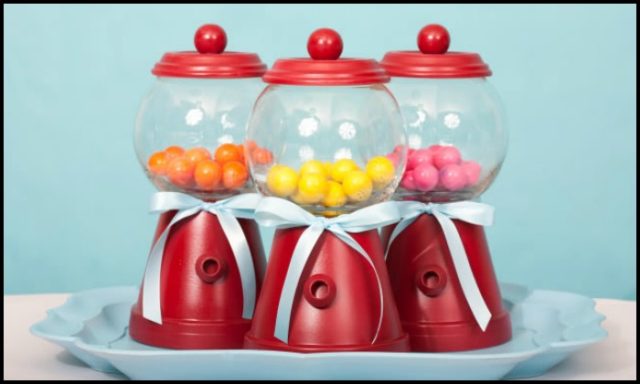 Now this is a fun (and sweet) way to share a treat. A terrific craft that will sell, as most want to give their friends a low calorie goodie to make them smile.
DIY JELLO Lipgloss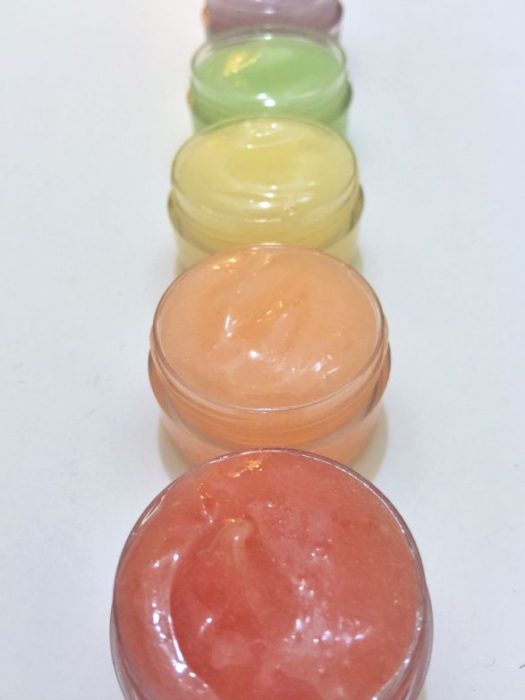 Who doesn't like JELLO? Make sweet, fruity flavored lipgloss and sell it to your friends!
From 733blog.com
Snow Globe Necklace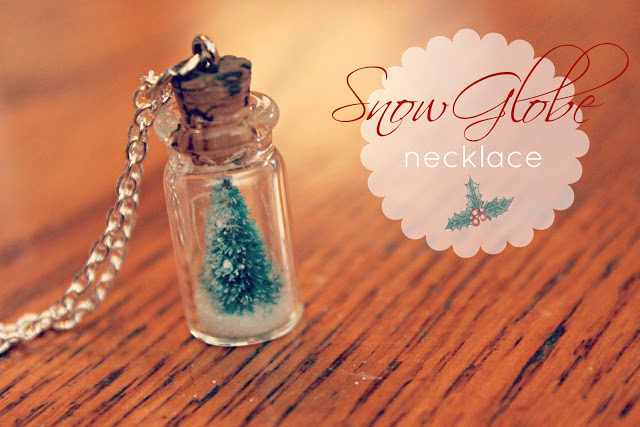 Make fun jewelry that everyone will want to buy. Its perfect as a gift or to treat yourself.
Sea Breeze Bath Bombs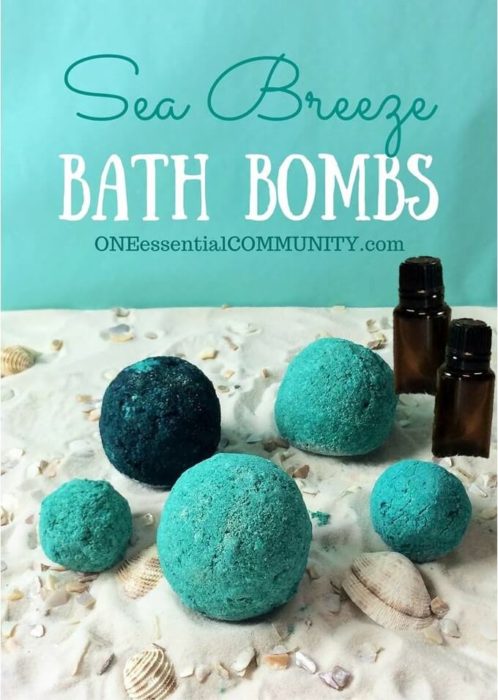 These bath bombs smell wonderful filled with essential oils! They make great gifts or a good treat for someone to buy for themselves.
Located at Blog.Oneessentialcommunity.com
DIY Confetti Letter for Home Decor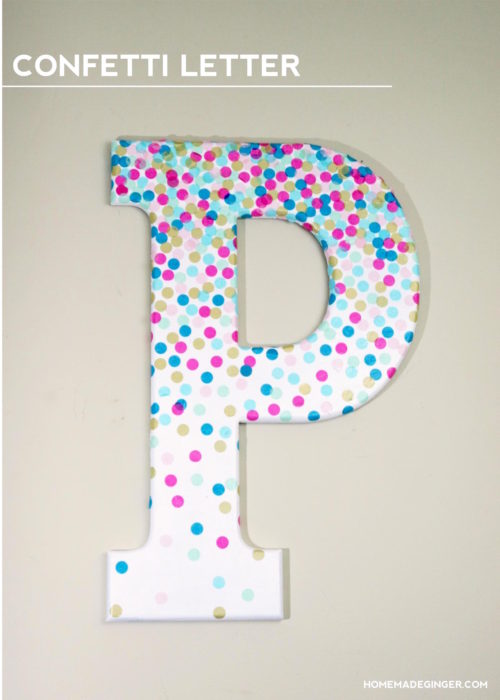 Who doesn't like confetti? Make these letters and sell them to your classmates.
Car in Jar Snow Globe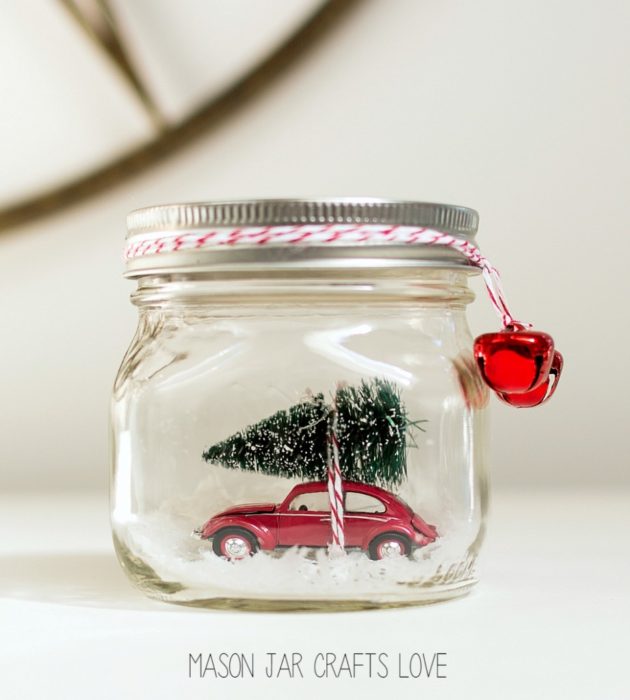 This charming snow globe would make anyone smile. Its a great craft to make to sell.
DIY Peppermint Lip Gloss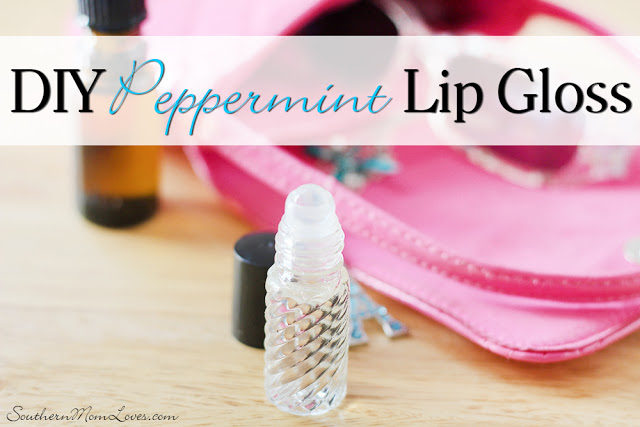 Essential oils like peppermint can make your DIY beauty products smell great. This is a terrific DIY craft to sell.
By SouthernMomLoves.com
Make a Teacup Fairy Garden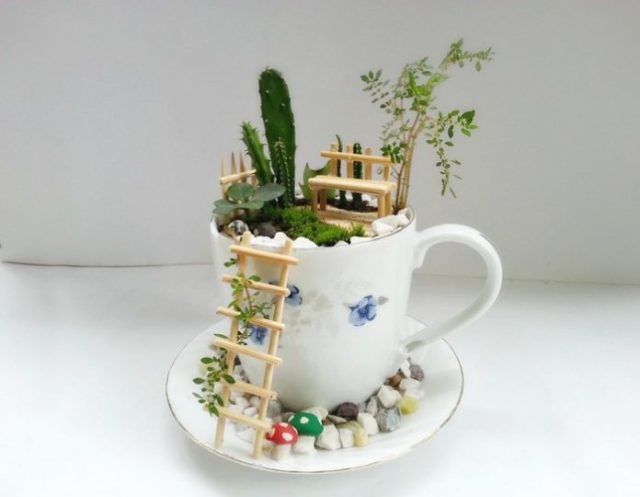 This sweet and charming fairy garden will make anyone smile. It is also a cute craft that lots would buy, as a gift or for themselves.
Peppermint Bath Bombs


The holiday season is a great time to sell crafts. Try making these fun peppermint themed bath bombs!
Make Your Own Golf Ball Ladybugs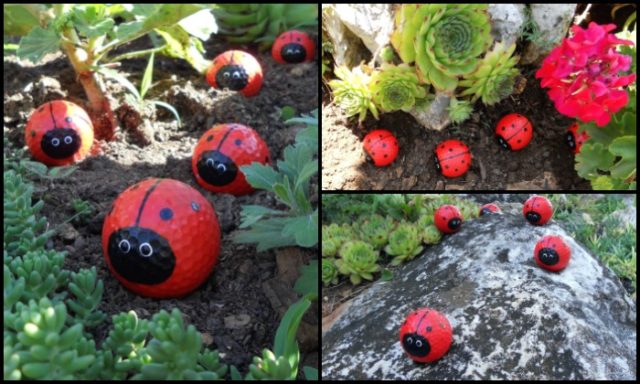 Want to make a craft to appeal to gardeners and golfers? Give these ladybugs a try!
DIY Galaxy Bath Bombs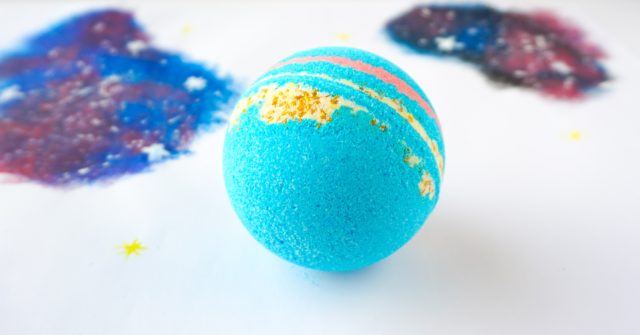 These bath bombs are colorful and pretty. Make them to sell at craft fairs.
Wine Glass Snow Globes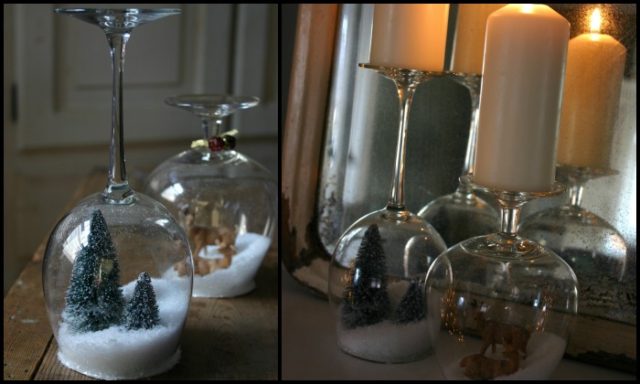 The holiday season will soon be here, a perfect time to sell crafts. Make these super cute snowglobes!