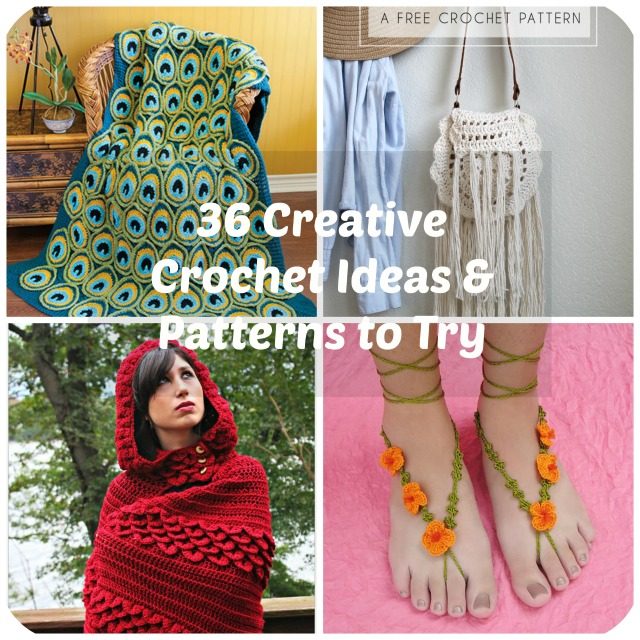 Psst! Have you tried crochet? Some are hesitant to pick up the crochet hooks. Because all they've seen are overly sweet looking baby blankets and baby booties. Surely there must be more to crafting than that.
Well we can only agree with you. That's why we've found you 36 creative crochet projects to try. But don't be surprised: modern crocheting offers you a real unique take on what used to be a very old fashioned crafting hobby.
You can make clothing, jewelry, accessories and soft blankets, to name some of the projects. If you like to follow contemporary fashion styles, you'll be pleased to know that you can crochet modern looks to suit you in every season. That's right: crochet can work in spring, summer, fall and winter. It simply depends on what you make. A crochet bikini or halter top is perfect for warmer weather temperatures. But a crochet scarf or coat is the fashion you want to choose for fall or winter.
...
If you like the popular Boho fashion style, you'll be pleased to know there are quite a few clothing and accessory items you can create with your crocheting. If you are new to crochet we recommend you begin with a handbag craft or perhaps a scarf.
Crochet is known for giving very feminine and delicate results when you create crocheted items. Its perfect for making birthday, holiday and just because gifts. Once you start wearing your lovely crocheted creations, quite likely you will start to have friends asking if you could make them something pretty too.
So go ahead and give crocheting a try. It's a fun craft and there's always the opportunity to get beautiful and creative results with your DIY projects!
Crochet Flip Flops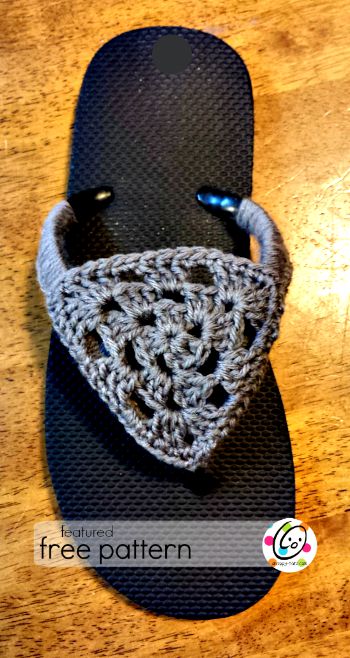 Give your flip flops a fancy upgrade! Crochet a stylish and feminine top to them, a terrific project for beginners.
By Snappy-Tots.com inspired by The Inner Hooker
Cocoon Cardigan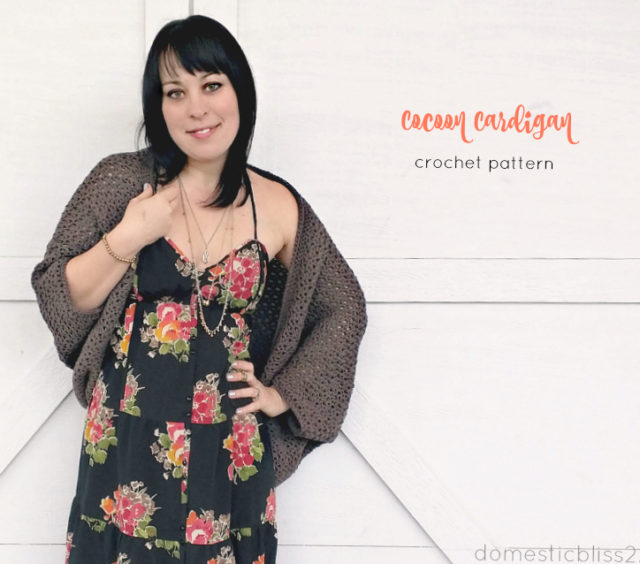 Looking for a cozy cardigan for summer or warm weather? Try this crochet pattern for a great look.
From DomesticBliss2.com
Crochet Top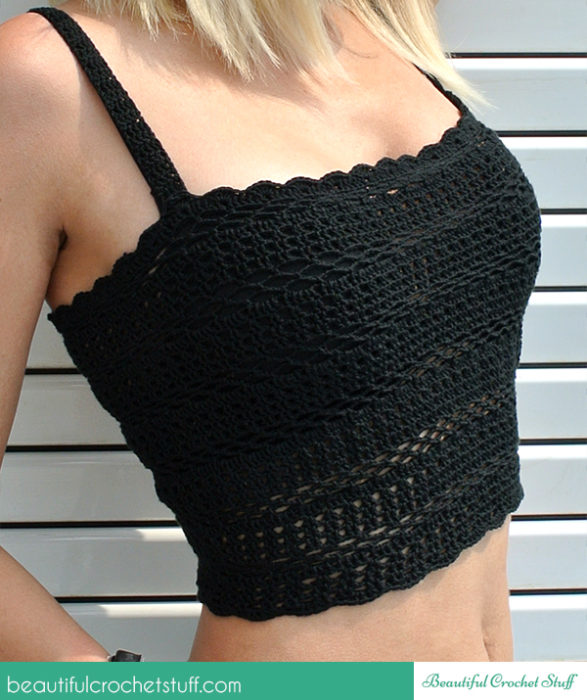 Make a fun top for the summer. This is a great project to do for the weekend.
DIY Crochet Barefoot Poppy Sandals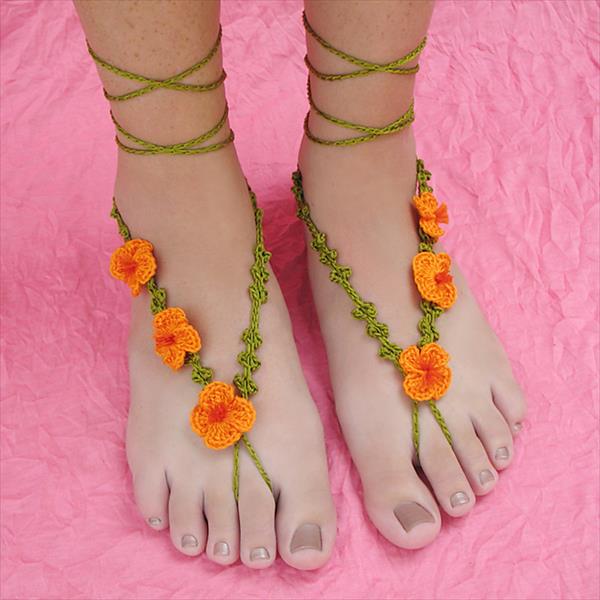 These delicate flowers offer a bright "pop" of color, perfect for your summer sundresses. Great for outdoor wear.
Located at 101Crochet.com
Crochet Chunky Blanket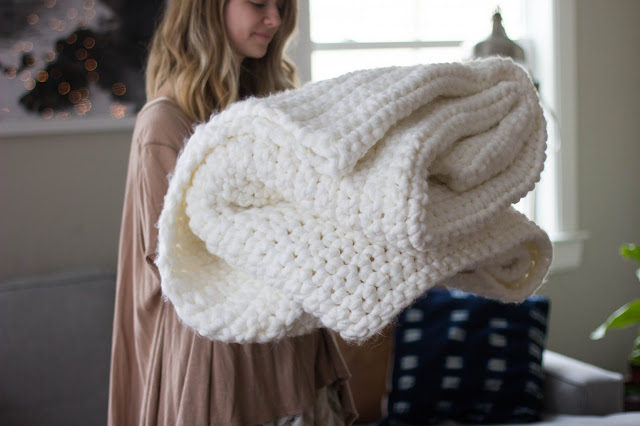 Make a craft project you can cuddle up with. Chunky crochet projects get made up quickly, you could do this in an afternoon's time.
Summer Crochet Bag Pattern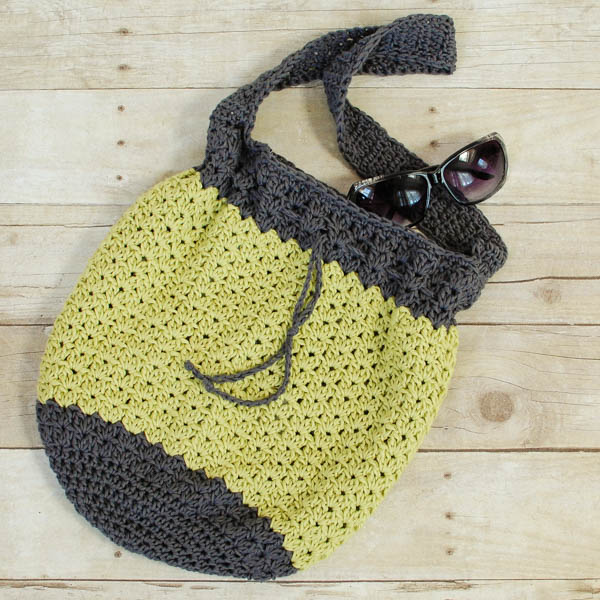 Need a bag that can carry it all this summer? Make this terrific crochet project, you can personalize it by changing the colors so it compliments your wardrobe!
Mermaid Crochet Tail Blanket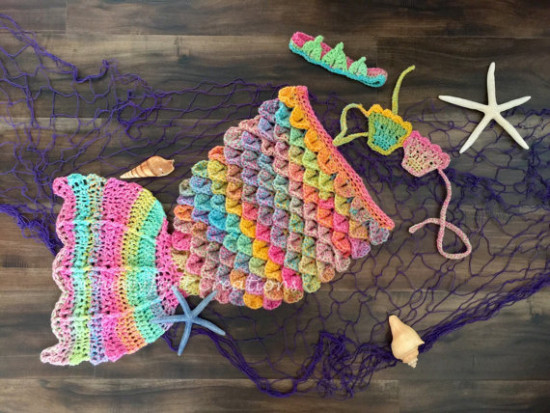 Make one of the most popular crochet patterns we've seen – the mermaid tail! This project is perfect to give to your little one!
From TheWhoot
Baby Crochet Dress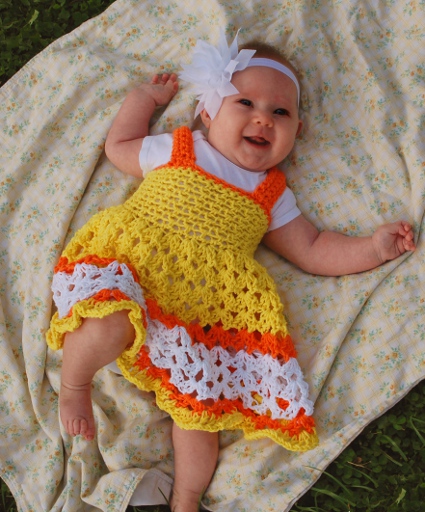 Bright and colorful, this is a sweet and fun baby dress to make.
From CrochetVolution.com
Heirloom Boho Sweater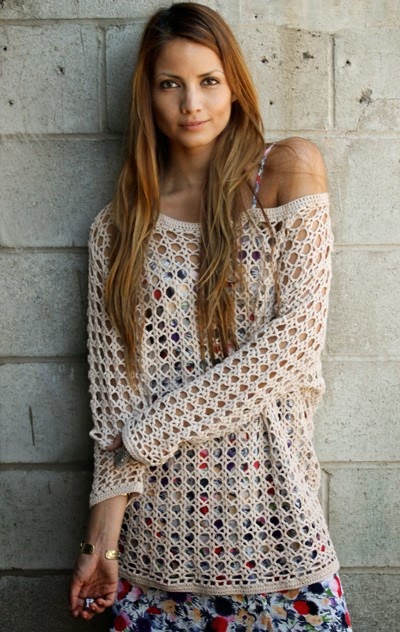 Love the Boho style? Make a classic look, an Heirloom sweater, this is a fun crochet project especially for beginners or those new to crochet.
Located at CrochetPatternsToTry
Weekend Weather Afghan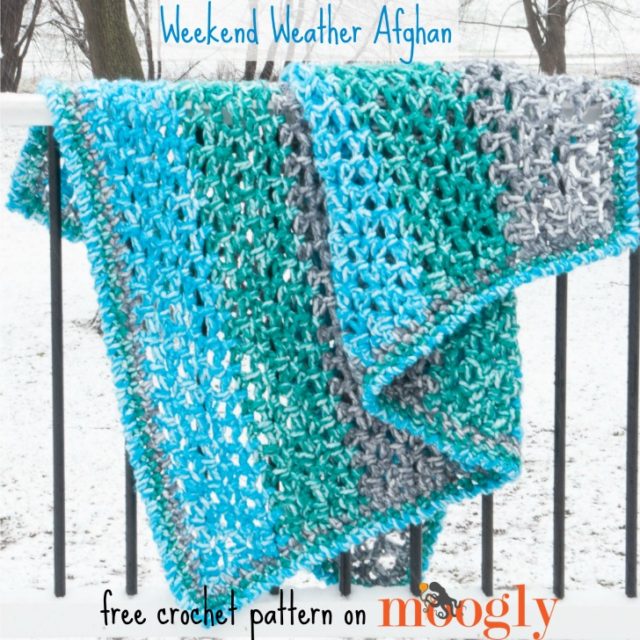 Bright and colorful, this is a fun afghan you can make in a weekend. Its exciting to do a project in a short time and see great results!
From MooglyBlog.com
Crochet Round Bag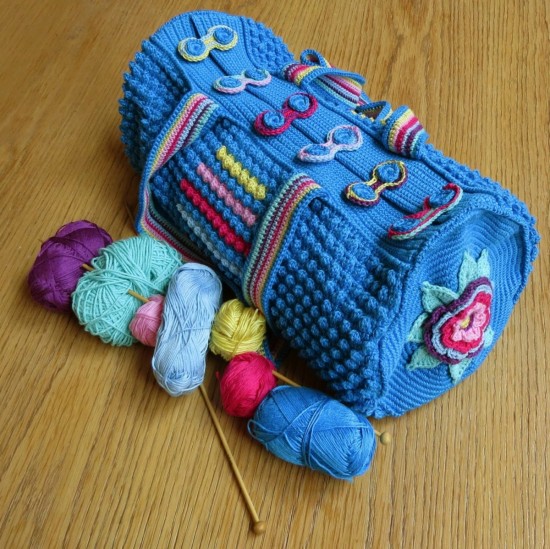 Bright and colorful, this is a unique crochet bag you can create that is certain to get compliments.
By TheWhoot
Crochet Heart Baskets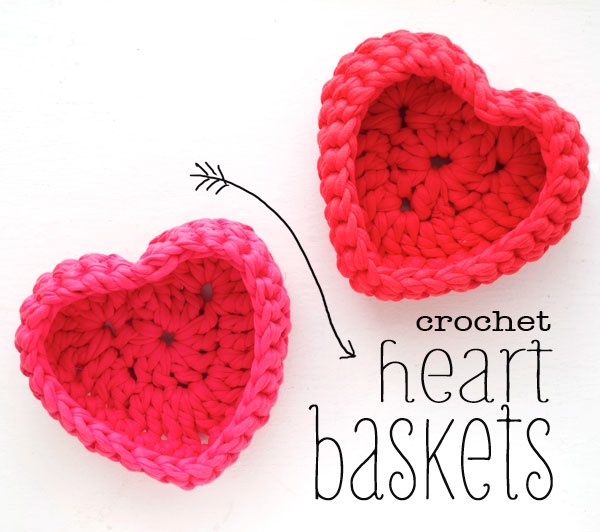 What sweet storage baskets! Perfect for earrings, rings, small jewelry, keys and coins.
From 101Crochet.com
Crochet Peacock Blanket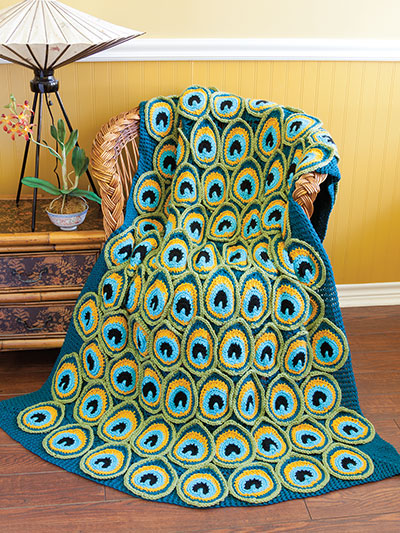 Want to make a crochet blanket but looking for a more advanced project than a simple afghan? This peacock themed blanket is ideal for more experienced crafters and crocheters.
By TheWhoot
Free Crochet Dress Pattern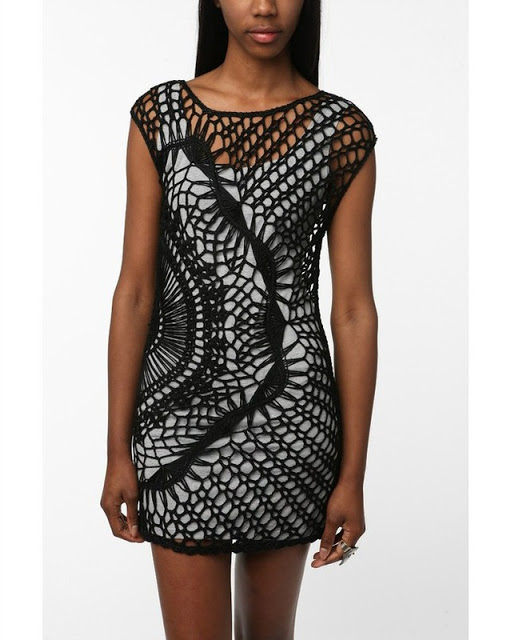 If you love the delicate and feminine style you can only get from crochet, then you'll want to try this dress pattern.
Awesome Crochet Market Boho Bag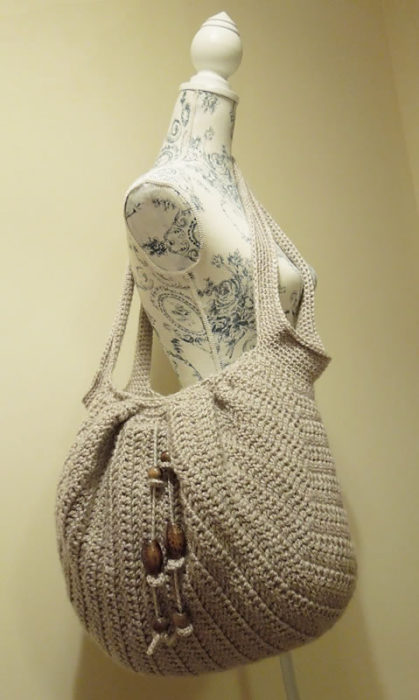 This is a perfect Boho inspired craft to do for beginning crocheters. If you want to make a bag with crochet, give this project a try!
From StylesIdea.com
Easy Crochet Baby Blanket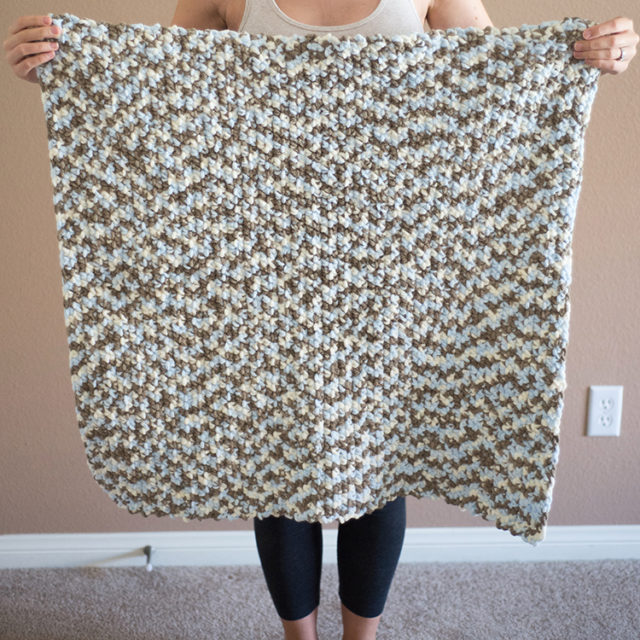 Want to make a baby blanket? This sweet blanket is perfect for a baby shower gift.
At RetroLovePhotography.com – Site is no longer online, see the original post here.
Granny Square Fall Coat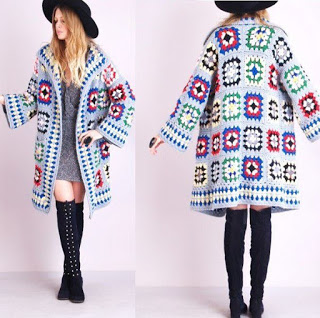 This is a popular look for the Boho and "Hippy Chic" style. Make your own Granny Squares coat for cooler weather.
Free Pattern Crochet Pants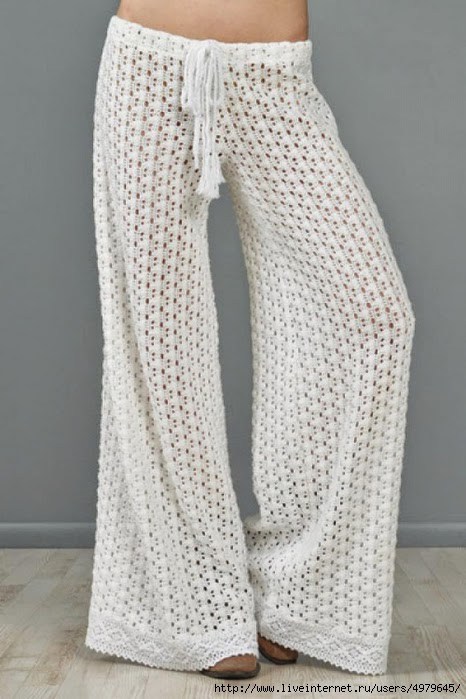 A unique look and perfect for summer. Try making these pretty and soft crochet pants.
Crochet Hooded Cape

Just like Little Red Riding Hood! A fun crochet project, perfect for Fall, Winter or cooler temperatures.
Boho Tassel Crochet Bag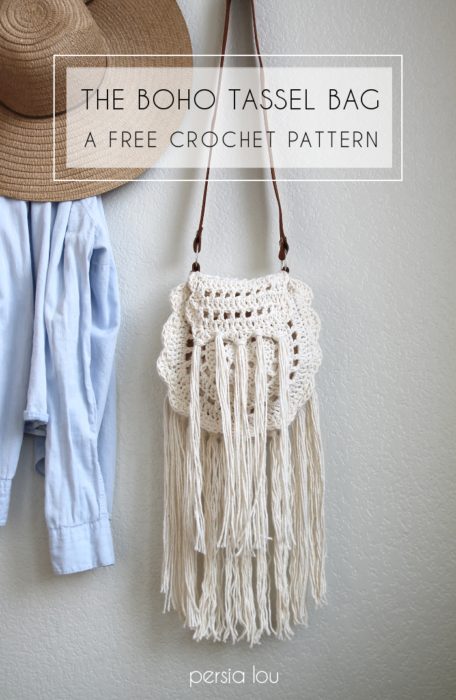 If the Boho or "Hippy Chic" look is your style, then complete the look with this bag. It is the perfect size and a great crochet craft ideal for new or advanced crafters.
From PersiaLou.com
Crochet Poncho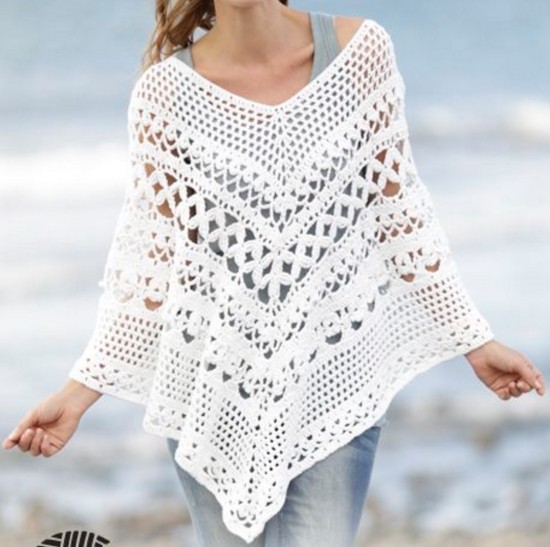 Make the perfect spring or summer accessory, a comfortable and stylish poncho. Its also perfect to make as a gift for someone special.
By TheWhoot
Beautiful Crochet Clock Pattern for the Wall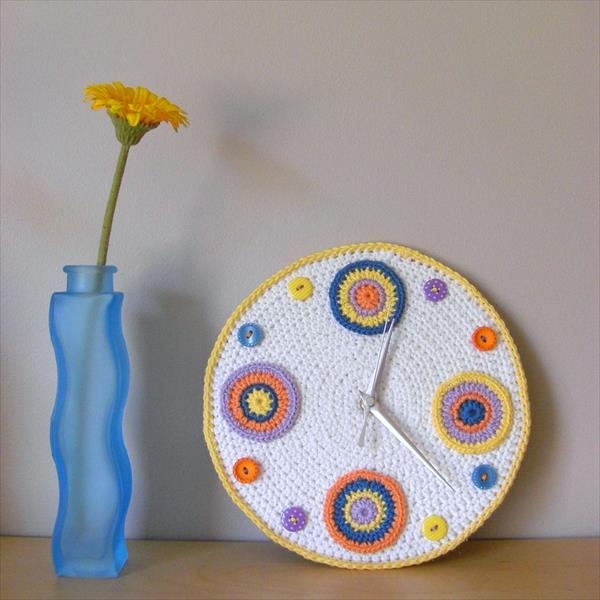 Looking for a charming clock for a family or baby's room? Try this fun crochet project, makes a great gift too.
From 101Crochet.com
Free Crochet Dress Pattern to Try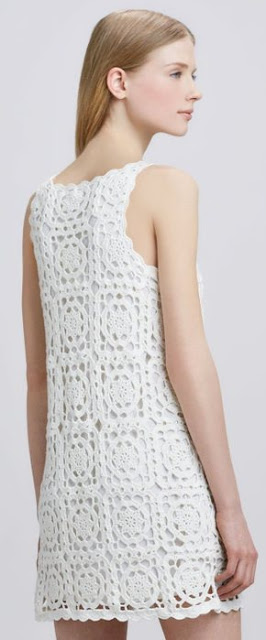 Perfect for teen girls, this crochet pattern dress is a great beginner craft. Fun to make to wear for parties or outdoor get togethers.
Located at CrochetPatternsToTry
Manhattan Market Crochet Pattern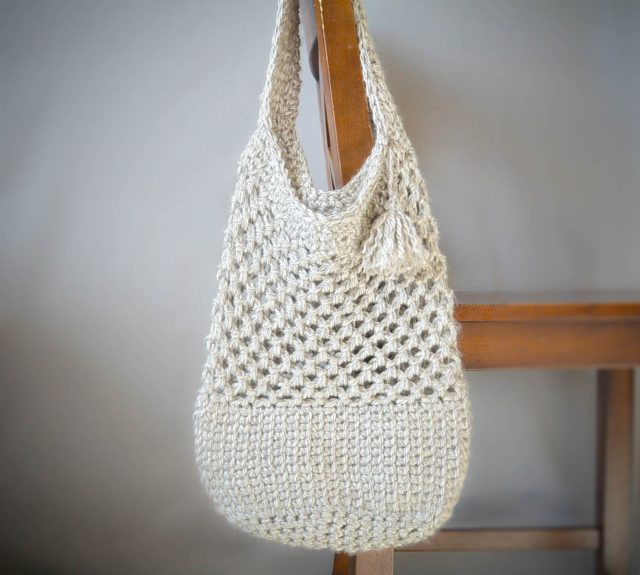 Want to make a bag? Create one with your crochet skills that is both stylish and easily goes with your style.
By MamaInAStitch.com
Granny Squares Scarf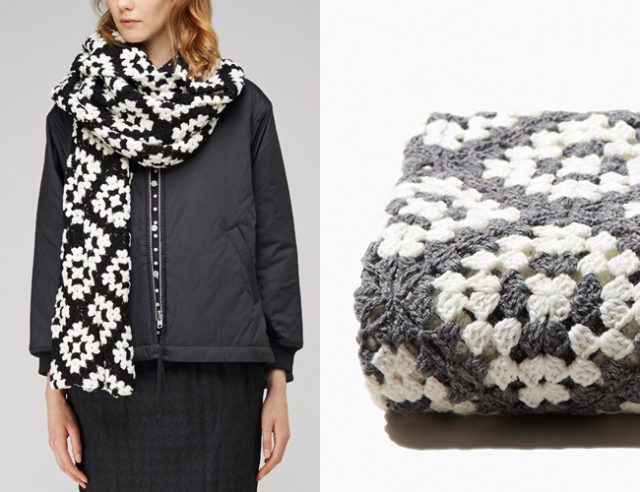 The old fashioned granny squares get a modern look with this scarf pattern. Create a large and comfy scarf, ideal for winter and fall weather.
DIY Fancy Fingerless Gloves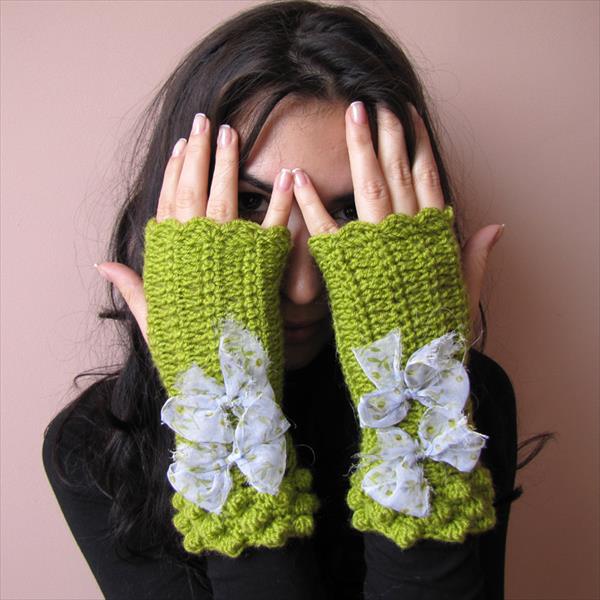 Like to text or use your cellphone, in every season? Make this pretty crochet fingerless gloves, they'll go with every outfit!
DIY Exclusive Crochet Dress Fashion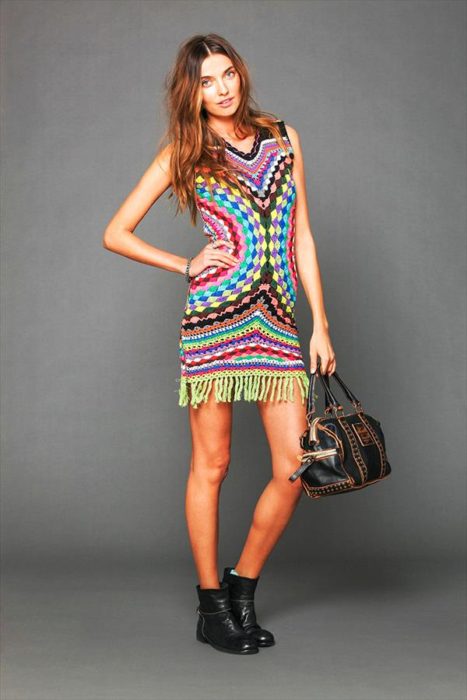 Love crochet and couture fashion? Create an up-to-the-moment style crochet dress that will have heads turn no matter where you go!
Located at 101Crochet.com
Crochet White Dress with Pineapple Decoration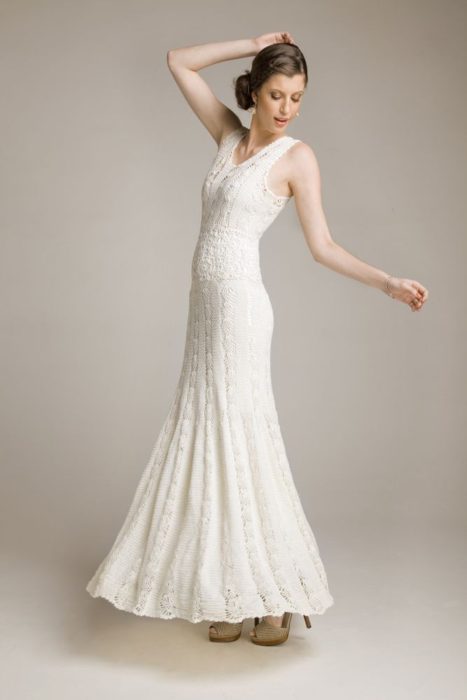 Feminine and pretty, this long and summery crochet dress is a lovely look. A great craft for an intermediate or an advanced crafter that everyone will admire.
Boho Crochet Dress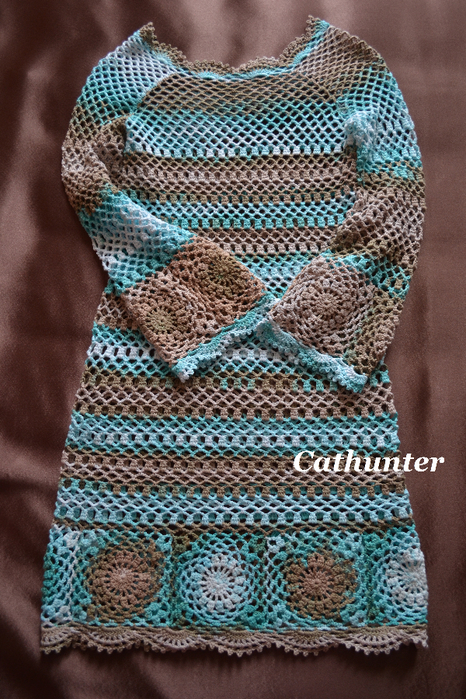 Love the Boho or "Hippy Chic" style? Crochet a dress to compliment this look, bright and colorful ideal for your wardrobe.
From InspiracoesDeCrocheCoManyLucy
Pineapple Lace Summer Top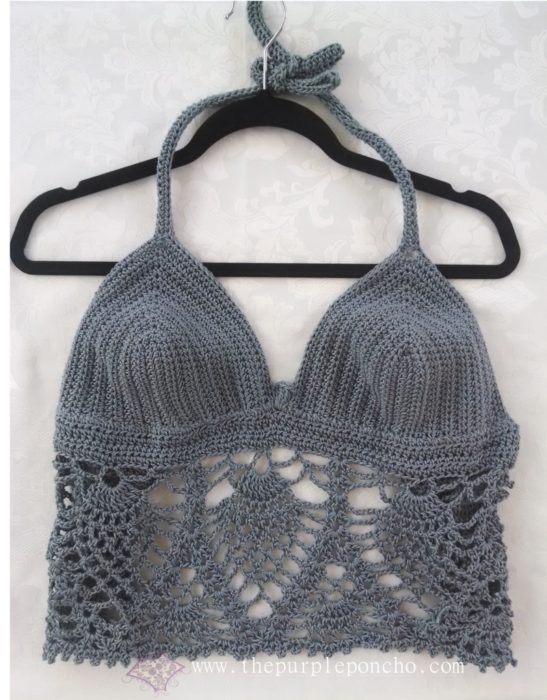 Make a summer top that will show off your tan and keep you cool in the hot, humid weather. This simple crochet craft is one you can do in a weekend. Makes a great gift too!
Free Crochet Pattern for Spectacular Tunic
Looking for a fun tunic or a great cover-up for the beach? Try this bright and colorful one, you can make it in an afternoon.
Crochet Halter Bralette Pattern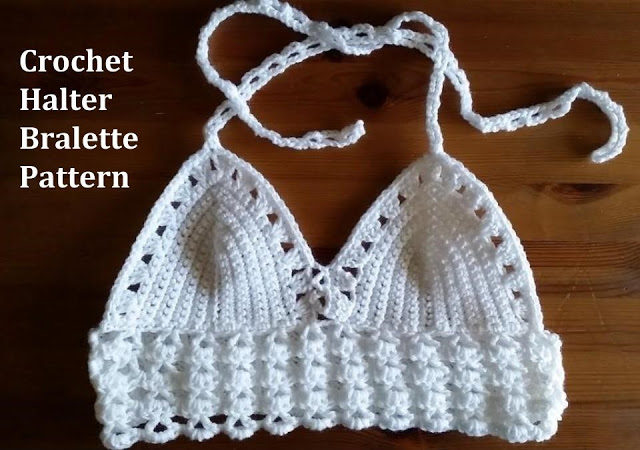 This light summer top is a terrific project you can do in an afternoon or a weekend. Try this if you are new to crochet, especially if you are taking a vacation during the summer months!
From JAvocado