As soon as I found out I was pregnant, I couldn't wait to get started on all the DIY baby projects! I ended up waiting until I was about 18 weeks along and decided to start with an easy crochet blanket. This is a very quick and affordable project using Bernat baby blanket yarn (I went with the "little cosmos" color). I used two 10.5oz balls of yarn and a 10mm hook.
I didn't use a pattern and just decided to work in single crochet to avoid having too many holes for baby fingers to get caught in. I ended up chaining 60 (but you can reduce or add more chains if you'd like a smaller or bigger blanket!) and just worked in single crochet for 66 rows. This project took me less than a week to complete, the yarn is pretty bulky so that blanket works up pretty nicely!
...
The finished blanket is 32″x 32″. It's very soft and thick and would also make a nice baby mat!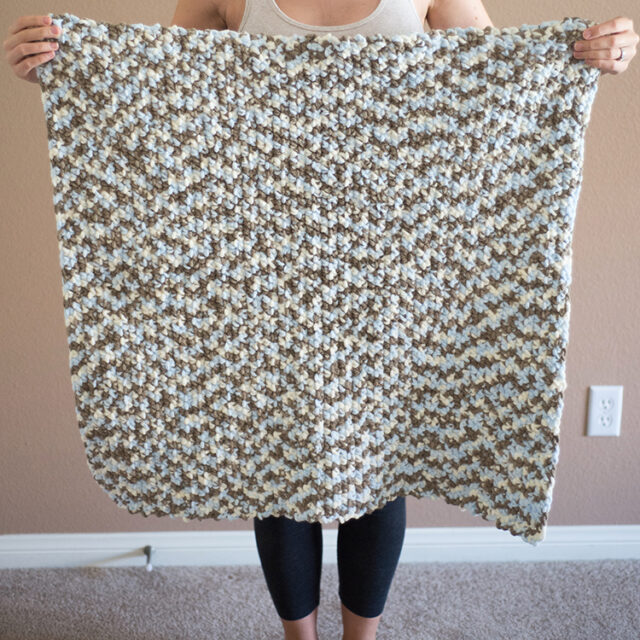 This site is no longer online (http://www.retrolovephotography.com). We have duplicated the post here for our readers. If the author wishes us to remove this post, please email us.