Hello, DIYers!
Fall is coming! Does anyone else have the decorating itch? If you do, why not combine your love of pumpkins and plants together by using real and fake pumpkins to create amazing feature planters for your porch and home! Use mums, succulents, or any other flowers to add a pop of color anywhere you like. Feel free to get as creative as you want!
Happy crafting!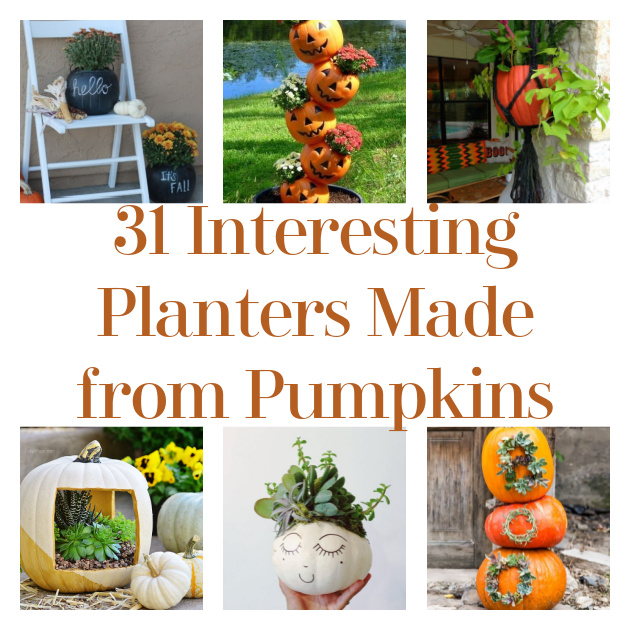 ...
Burlap Pumpkin Planter
Dress up a plastic pumpkin and turn it into some lovely décor for your porch!
Found Confessions of a Plate Addict
Window Succulent Planter
Carve out windows to make this beautiful succulent planter!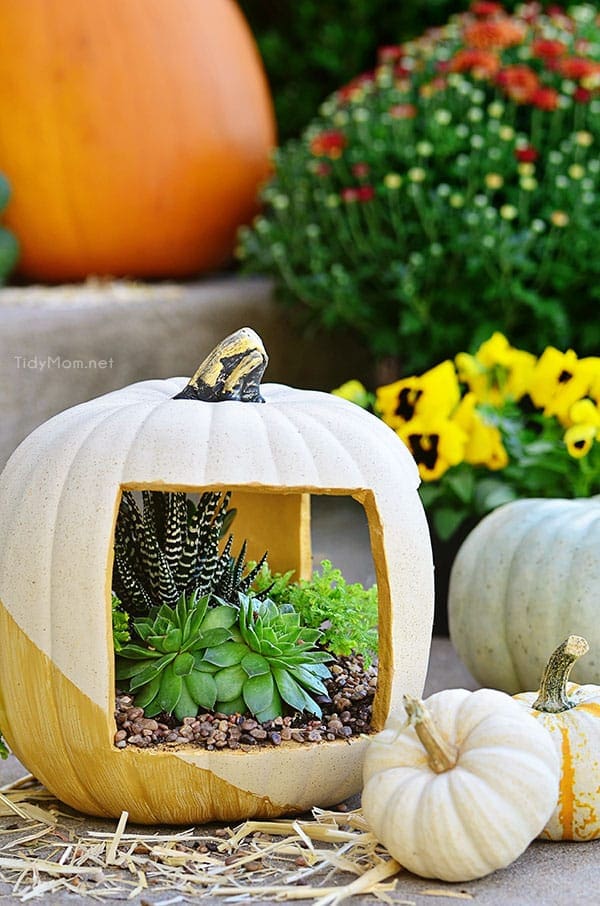 Found Tidy Mom
Owl Succulent Planter
How cute is this?! Give it a try!
Found My Barn Owl
Chalkboard Pumpkin Planter
Use chalkboard paint to customize your seasonal message!
Found Shelterness
Mums In Pumpkins
Classic Fall mums inside of the classic Fall pumpkins! Give it a try!
Found Get Busy Gardening
String of Pearls Planter
A string of pearls makes a lovely compliment to a small pumpkin planter!
Found Altman Plants
Pumpkin Planters
Turn your pumpkins into planters! How cool!

Foung HGTV
Draw a Face
Draw a face! How cute is this?!
Found Georgia Pelligreni
Mini Succulent Planters
Make a cement succulent holder that looks like a pumpkin!
Found YouTube
Tipsy Pumpkin Planter
Halloween is coming! Decorate with flowery Jack-O-Lanterns!
Found Birds and Blooms
Spider Succulent Planter
Decorate a pale pumpkin with lovely succulents and spiders!
Found Inspired By Charm
Small Hanging Pumpkin Planter
This is the perfect way to display air plants! Give it a try!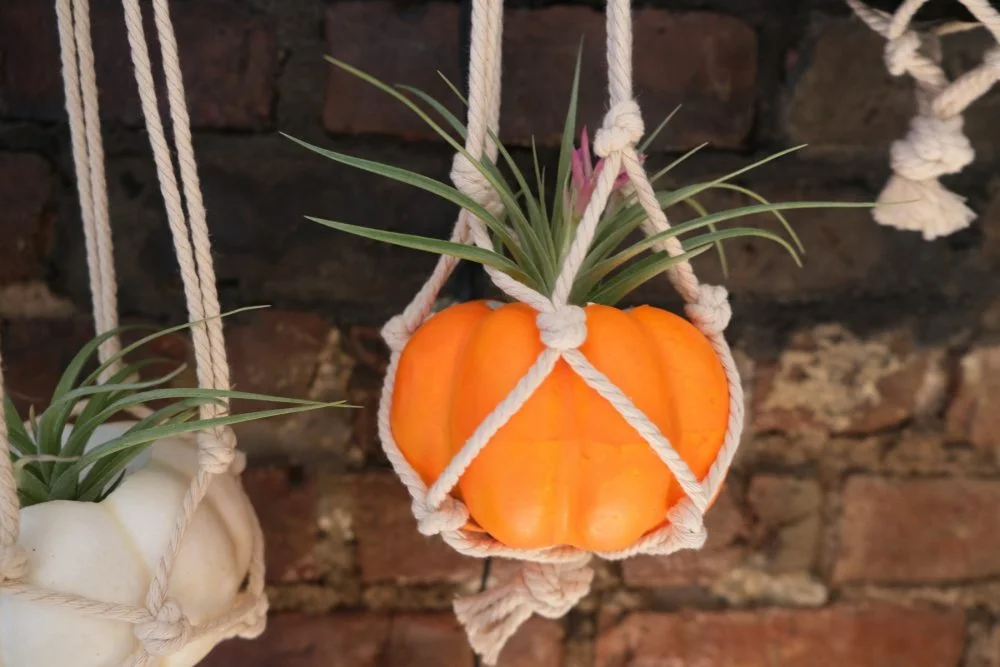 Found USA Today
Concrete Pumpkin Planter
Use a classic plastic jack-o-lantern to make this cute porch planter!
Found Homemade Ginger
Jack-O-Lanterns With Succulents
How fun is this?! Carve out a space for all of your favorite succulents!
Found Home Depot
Stacked FALL Planter
Paint Stacked Pumpkins to suit your preferences!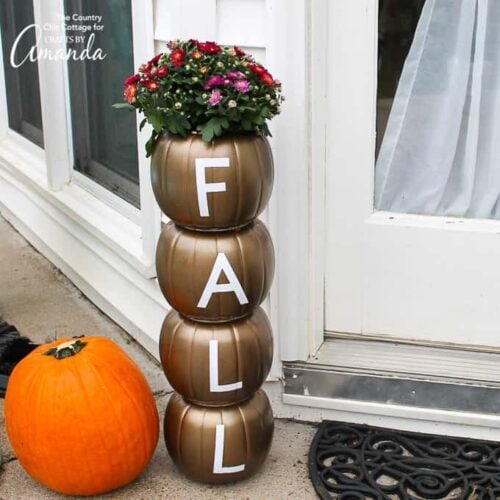 Found Crafts By Amanda
Pumpkin Flower Pots
These flower pot pumpkins are easy to make! Give it a try!
Found Home Depot
Faux Pumpkin Planter
This is a simple and cute planter that you can easily make at home!
Found A Grande Life
Crochet Succulent Planter
Get cozy and cute with these crochet succulent planters!
Found 1 Dog Woof
Tiny Houseplant Planters
Decorate inside too! How cute are these?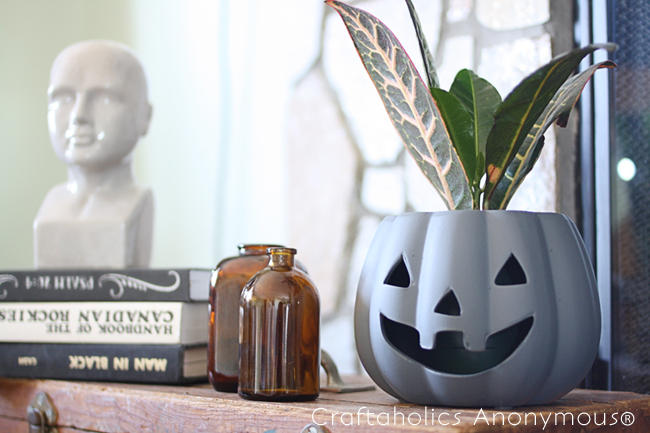 Found Craftaholics Anonymous
Hanging Pumpkin Planter
You can even hang up your pumpkin planter!

Found Jennifer Perkins
Succulent House Planter
Have fun and get creative!
Found Owner Builder Network
Sheet Music Pumpkin
Use a plastic pumpkin base to create this classy planter!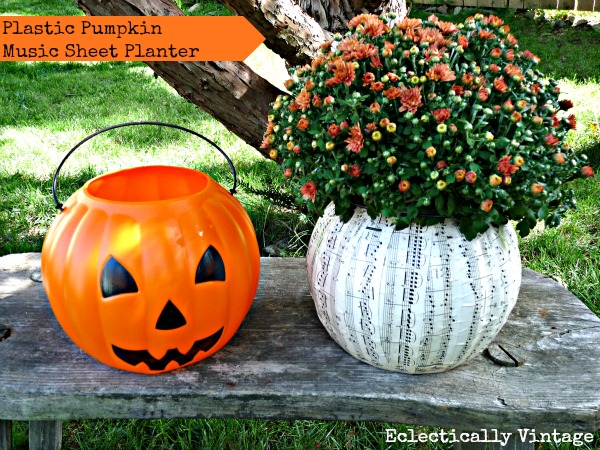 Found Kelly Elko
Succulent Stacked Pumpkins
Write out a message using succulents inside of your stacked pumpkins. This is a beautiful look for your Fall porch!
Found Georgia Pelligreni
Gold Pumpkin Planter
Turn a dollar store plastic jack-o-lantern into this metallic planter!
Found Hip 2 Save
Jack-O-Lantern Hair
Use succulents to give your beloved jack-o-lantern a gorgeous head of hair!
Found Succulents and Sunshine
Hanging Concrete Planter
Try turning a craft pumpkin into a faux concrete planter. This no-pulp, no-mess pumpkin can be carved with an X-ACTO knife and painted gray to evoke the enduring appeal of concrete. All that's left to do is fill the base with rocks and succulents!
Found Bob Villa
Upcycled Containers
Use chalk paint as a base and turn these into friendly jack-o-lantern planters!
Found Mom On Timeout
Painted Pumpkin Planter
Paint a plastic pumpkin to match the style of your home!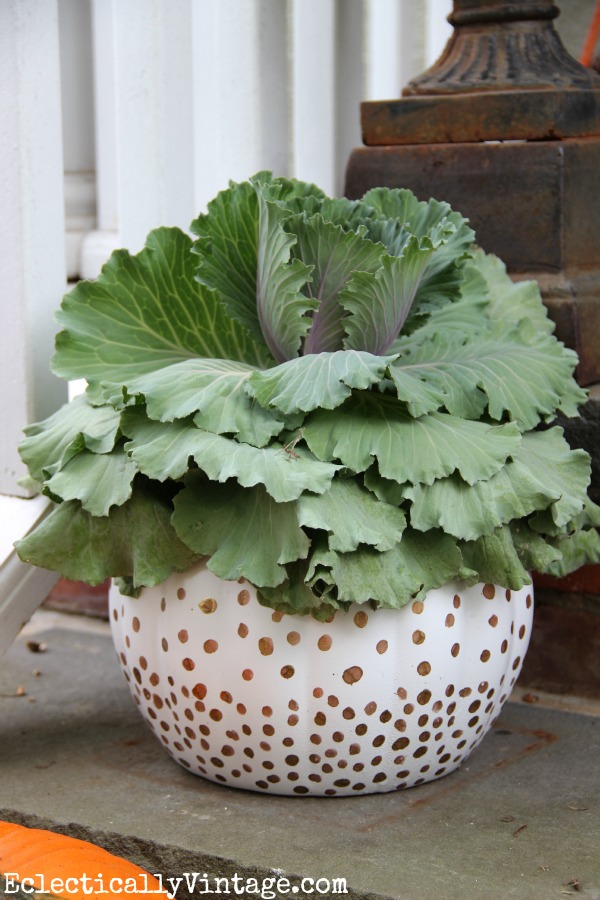 Found Kelly Elko
Pumpkin Planters
How lovely are these? Give them a try!

Found Be Purposed
Plastic Cup Jack-O-Lantern
If you have seedlings you are looking to grow this Fall, why not make it festive?!
Found Crate and Barrel
You May Also Enjoy…
30 Creative Ways To Arrange Succulents