Hello, DIYers!
Now is the season of pumpkin as well as the season of soup! The most logical thing to do is combine the two! Pumpkin can be used in so many truly delectable ways! Give it some sweetness or some spice! Fill it with delicious vegetables or let it stand on its own! Either way, you're bound to have a seriously delicious and soul-warming meal on a brisk, fall day! Give these recipes a try!
Enjoy!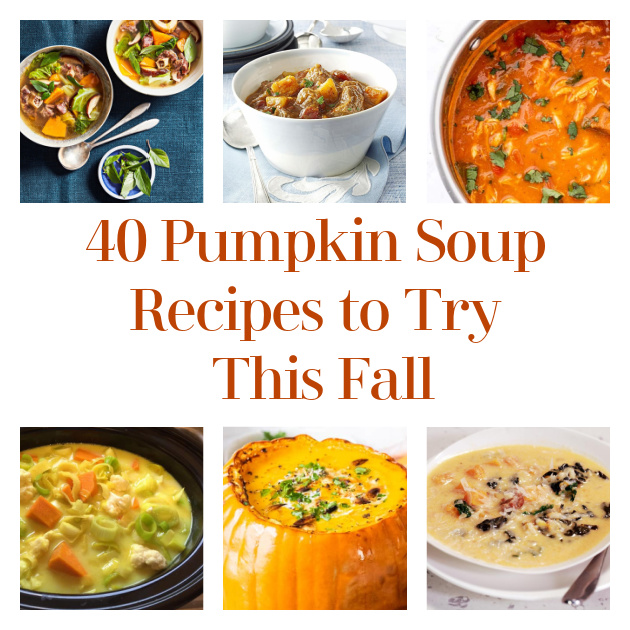 ...
Keto Pumpkin and Sausage Soup
Delicious! Give this amazing keto soup a try!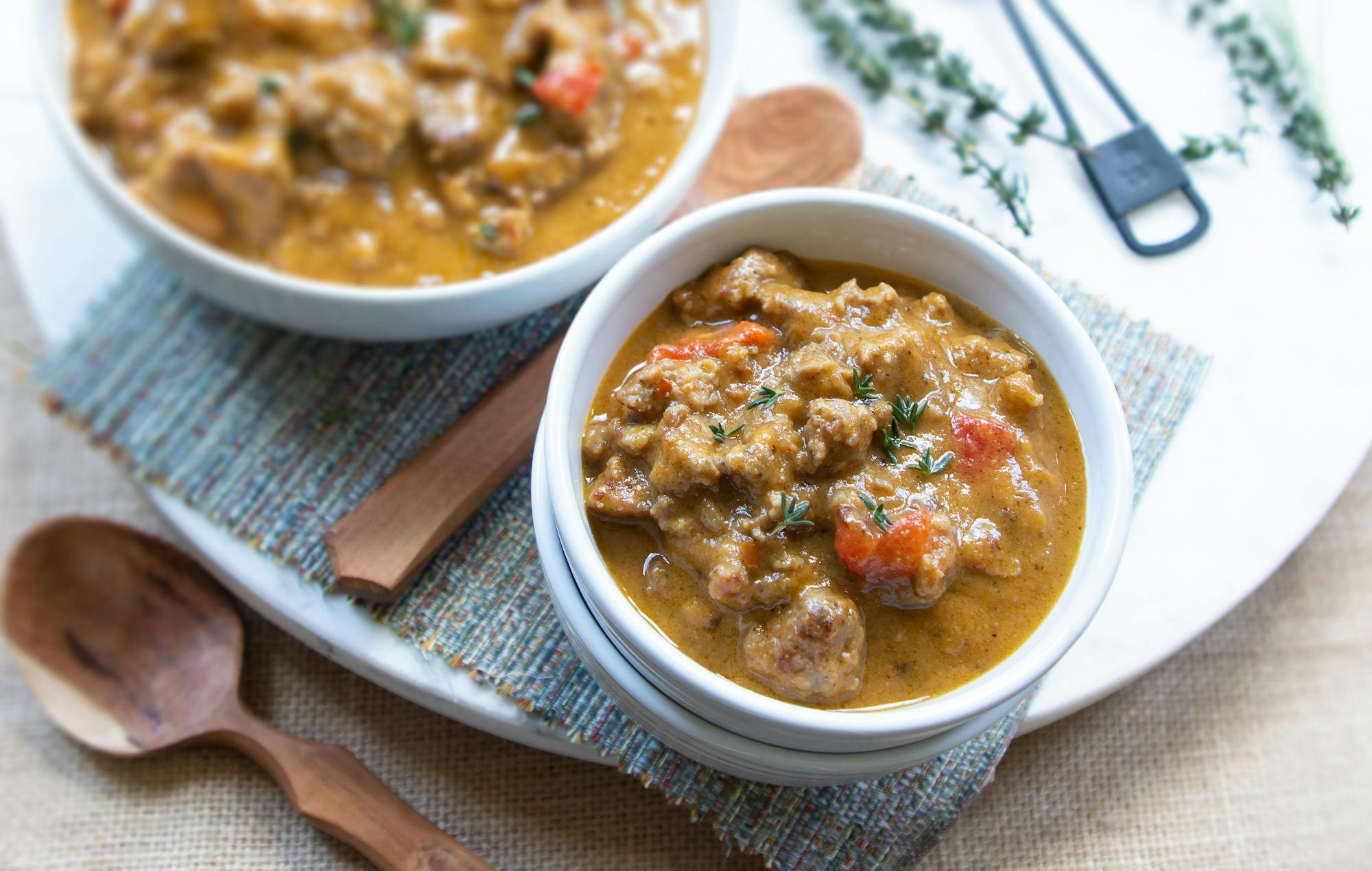 Found Diet Doctor
Creamy Black Bean and Pumpkin Soup
This delicious soup is packed with protein!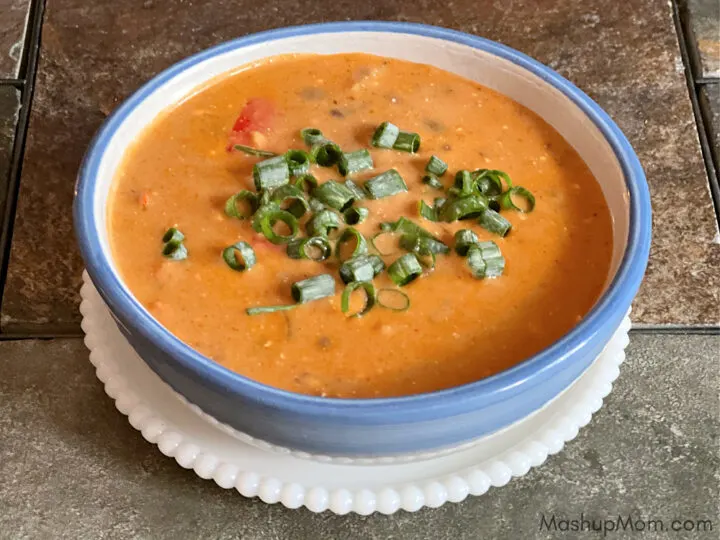 Found Mashup Mom
Spicy Pumpkin Soup with Chicken
Add chicken as your primary protein in a delicious, warm soup!
Found Haute and Healthy Living
Pumpkin Peanut Butter Chicken Soup
This curious combination of flavors comes together beautifully in your slow cooker!
Found Ambitious Kitchen
Red Beans and Green Pumpkin Soup
Check out this red bean and green pumpkin soup!
Found Pepper Route
French Pumpkin Carrot Soup
This looks phenomenal!
Found Savory Thoughts
Pumpkin Curry Lentil Soup
Try this!
Found Jennifer Moss
Creamy Roast Pumpkin and Cauliflower Soup
Cauliflower and pumpkin goes perfect together!
Found Taste
Pumpkin Soup with Sausage and Black Beans
This is a delicious and filling soup recipe that is perfect for fall!
Found Bunson Burner Bakery
Creamy Vegan Pumpkin Soup
Try this delicious, creamy soup! It's perfect for a vegan diet!
Found Cookie and Kate
Sausage, Pumpkin and Arborio Soup
Give this glorious, pumpkin soup a try!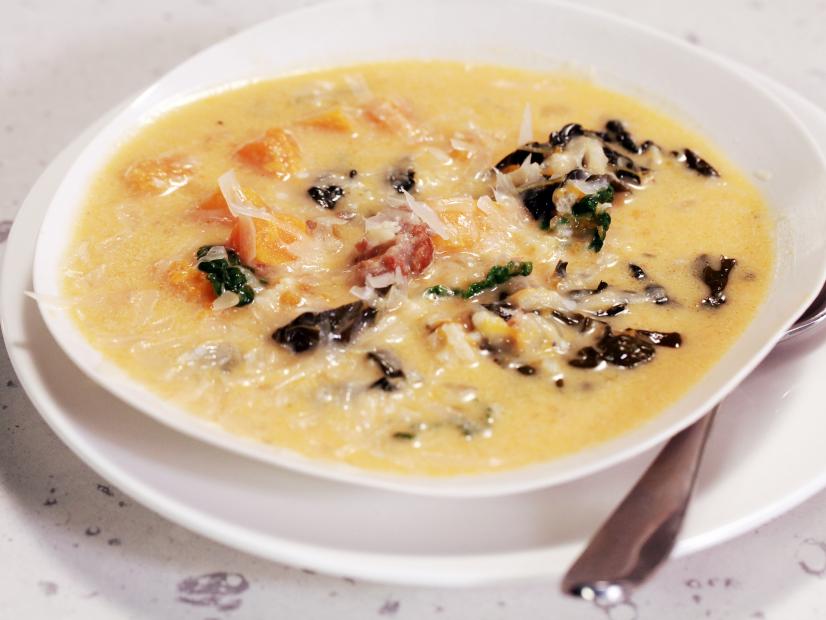 Found Food Network
Pumpkin Sausage Soup Recipe
This is delectable! It's like a hug in a bowl! Give it a try!
Found Taste of Home
Pumpkin Soup with Leeks
Leeks are completely underrated in my opinion! They go fabulously with this pumpkin soup!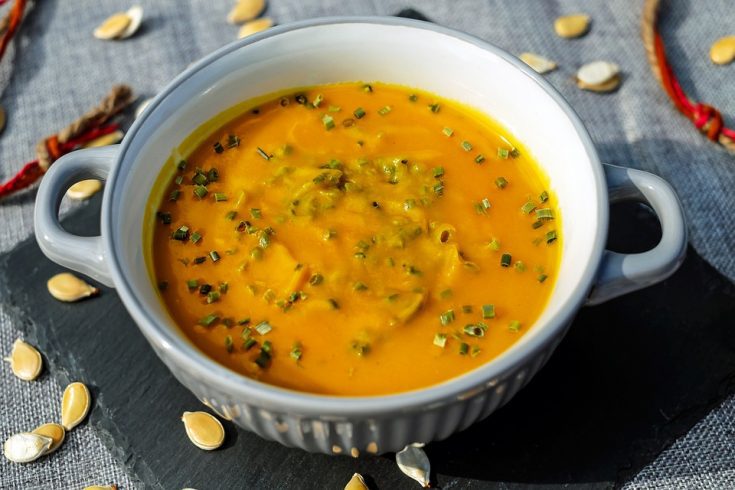 Found Pumpkinlicious
Keto Pumpkin Soup With Sausage & Kale
Get your fill of kale with this delicious bowl of soup!
Found My Life Cookbook
Pumpkin Shrimp Bisque
Give this a try!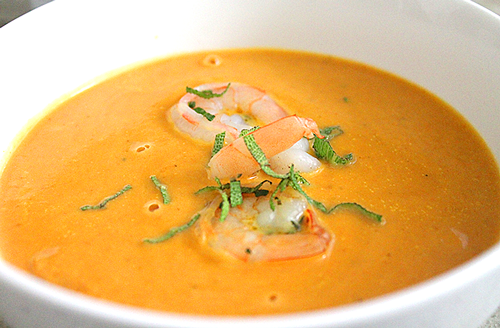 Found Be Mindful Be Human
Spicy Pumpkin Chicken Corn Chowder
Your family will love this recipe!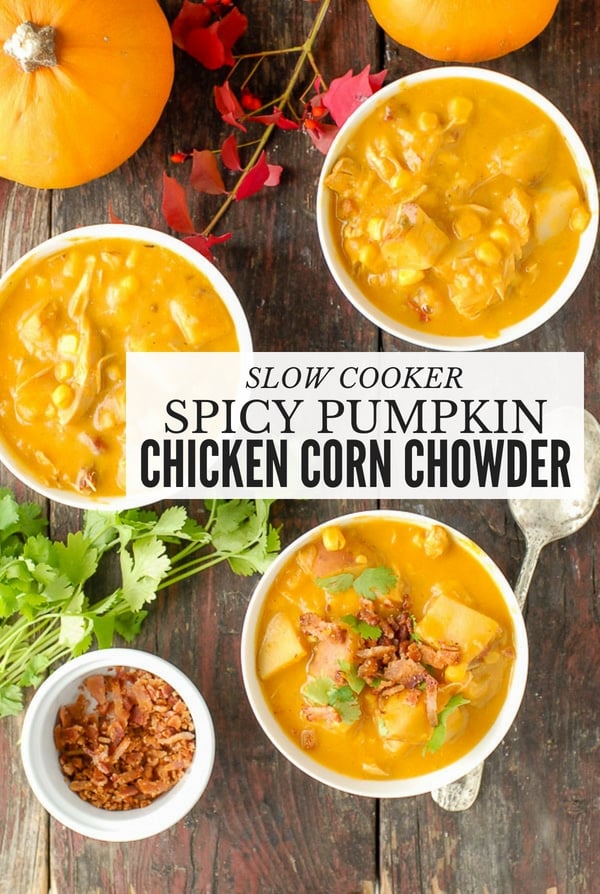 Found Boulder Locavore
Creamy Pumpkin Tomato Soup
Tomato and pumpkin together? It's just crazy enough to work!
Found Detox Insta
Pumpkin and Cauli Soup
Check this out!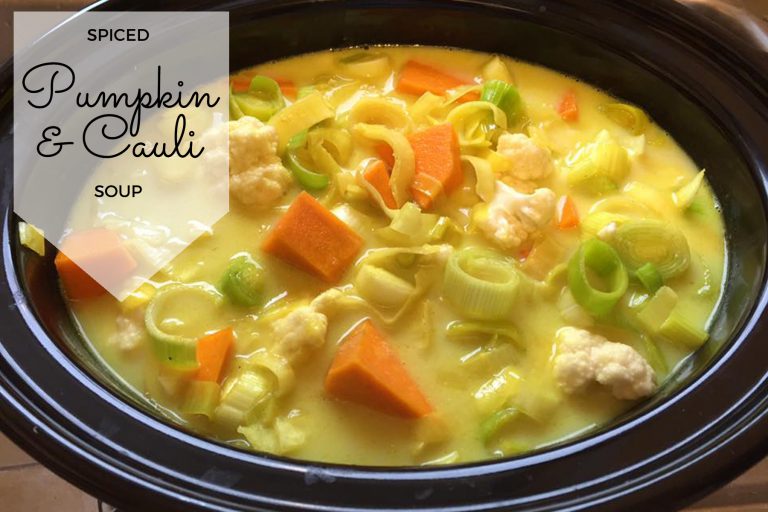 Found Mums Lounge
Beef, Pumpkin, and Shiitake Soup
This is a delicious and comforting meal!
Found Martha Stewart
Roasted Pumpkin Soup with Bacon and Thyme
Thyme goes fabulous with pumpkin and bacon can make it sing!
Found Food and Wine
Thai Pumpkin Soup
Do you love thai food? Try this delicious thai-inspired soup!

Found A Saucy Kitchen
Simple Pumpkin & Shrimp Soup
Make your main protein shrimp!
Found Mummy's Fast and Easy
Pumpkin and Ground Beef Soup
Perfect!
Found Healing Harvest Homestead
Delicious Chicken and Pumpkin Soup
Give this a try!
Found Budget Bytes
Traditional Jamaican Pumpkin Beef Soup
This is an exciting way to use pumpkin for a weeknight meal!
Found Seasoned Skillet Blog
Curry Pumpkin Soup
Pumpkin and cumin go together beautifully!
Found Simply Recipes
Pumpkin Chicken Tortilla Soup
This is so delicious!
Found That Spicy Chick
Pumpkin Ginger Soup
This delicious soup is both vegan and gluten free! Give this a try!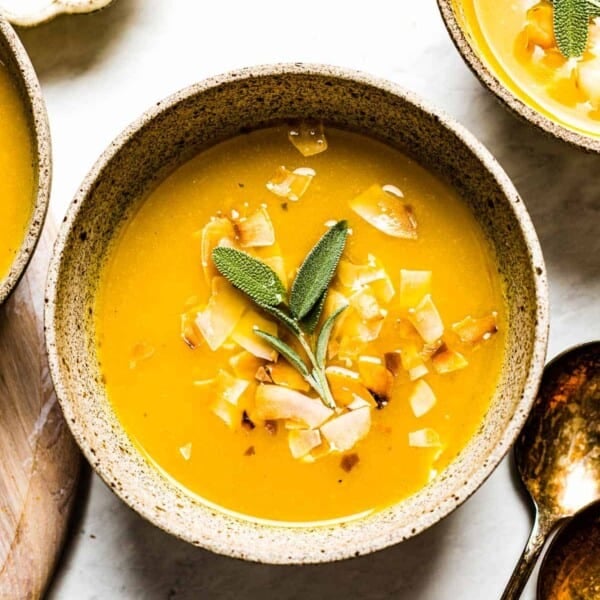 Found Fool Proof Living
Comforting Barley & Pumpkin Beef Stew
Curl up on the couch with a bowl of this delicious soup!
Found Taste of Home
Vietnamese Pumpkin Soup
This is healthy and delicious!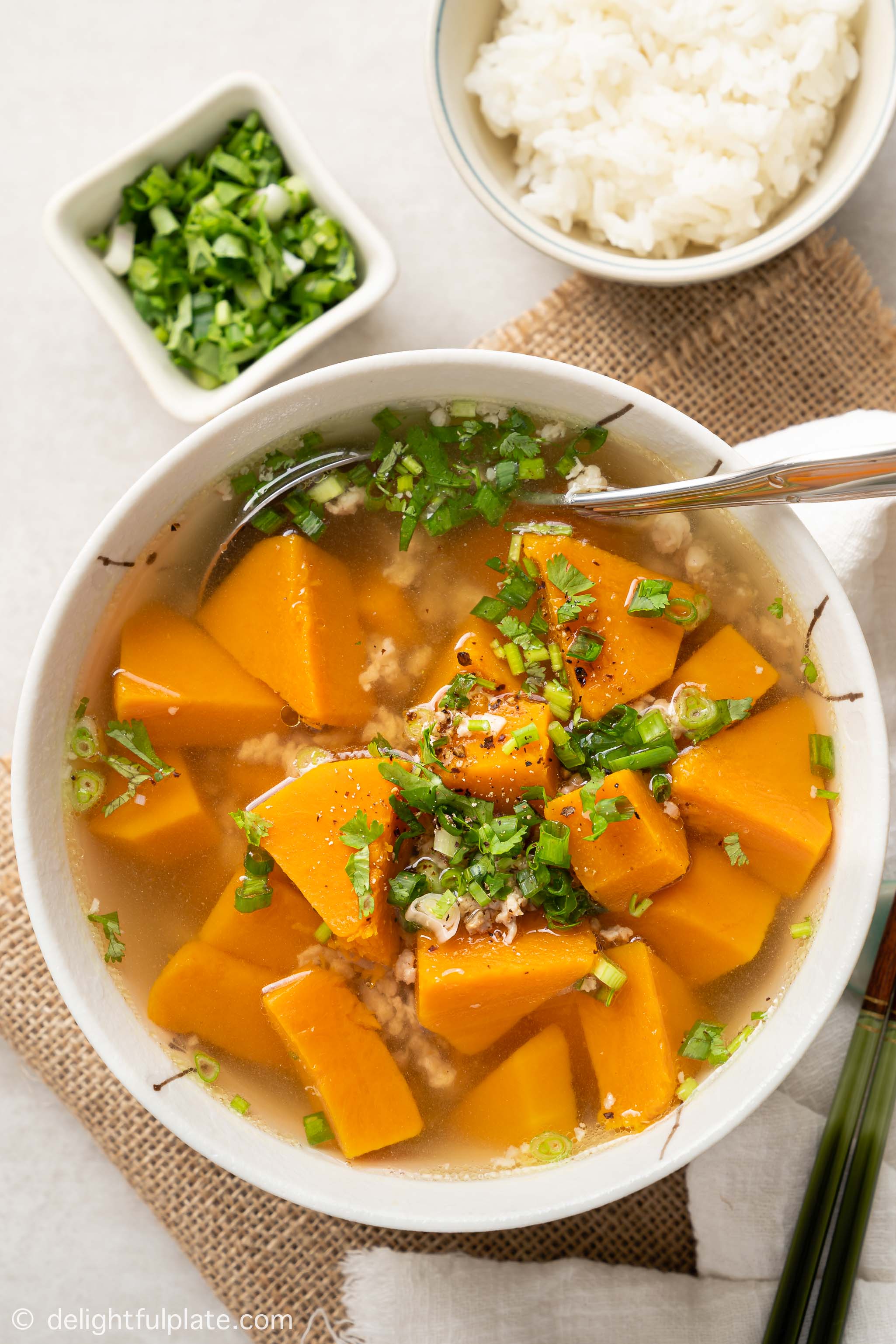 Found Delightful Plate
Pumpkin Hamburger Soup
Try this!
Found It's All About AIP
Chestnut and Pumpkin Soup
This features beef, pumpkin, and chestnut for the perfect fall soup!
Found Eat Smarter
Pumpkin Soup with Zucchini
Try this delicious and healthy meal!
Found Eat Well 101
Glowing Pumpkin and Carrot Soup
Give this a try!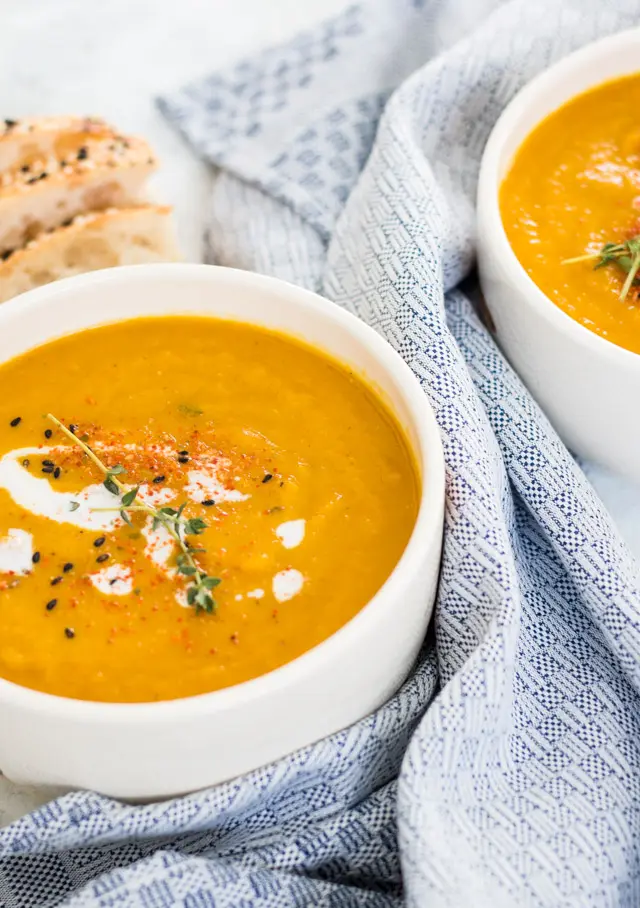 Found Whole Food Bellies
Spanish Pumpkin and Bean Soup
Give this delicious meal a try!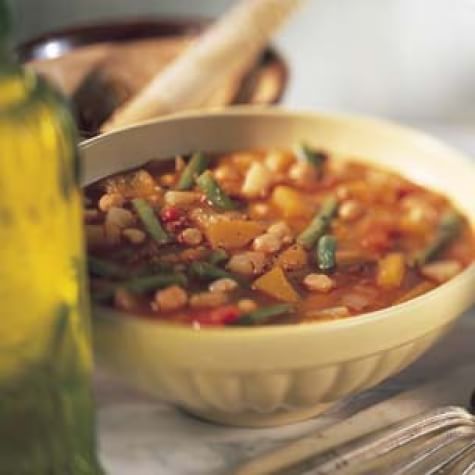 Found Williams and Sonoma
Savory Pumpkin Stew
Check this recipe out!
Found Vibrantly G Free
Creamy Pumpkin Chicken Chili
Not exactly a soup, but it's still too good to leave off of this list!
Found Wholesome Delicious
Cheesy Beef, Pumpkin, and Butternut Squash Soup
Try this glorious marriage of flavors!
Found Laura's Lean Beef
Pumpkin Harvest Beef Stew
This is so filling! Give it a try!
Found Taste of Home
Creamy – No Cream Pumpkin Soup
Check out this fabulous recipe!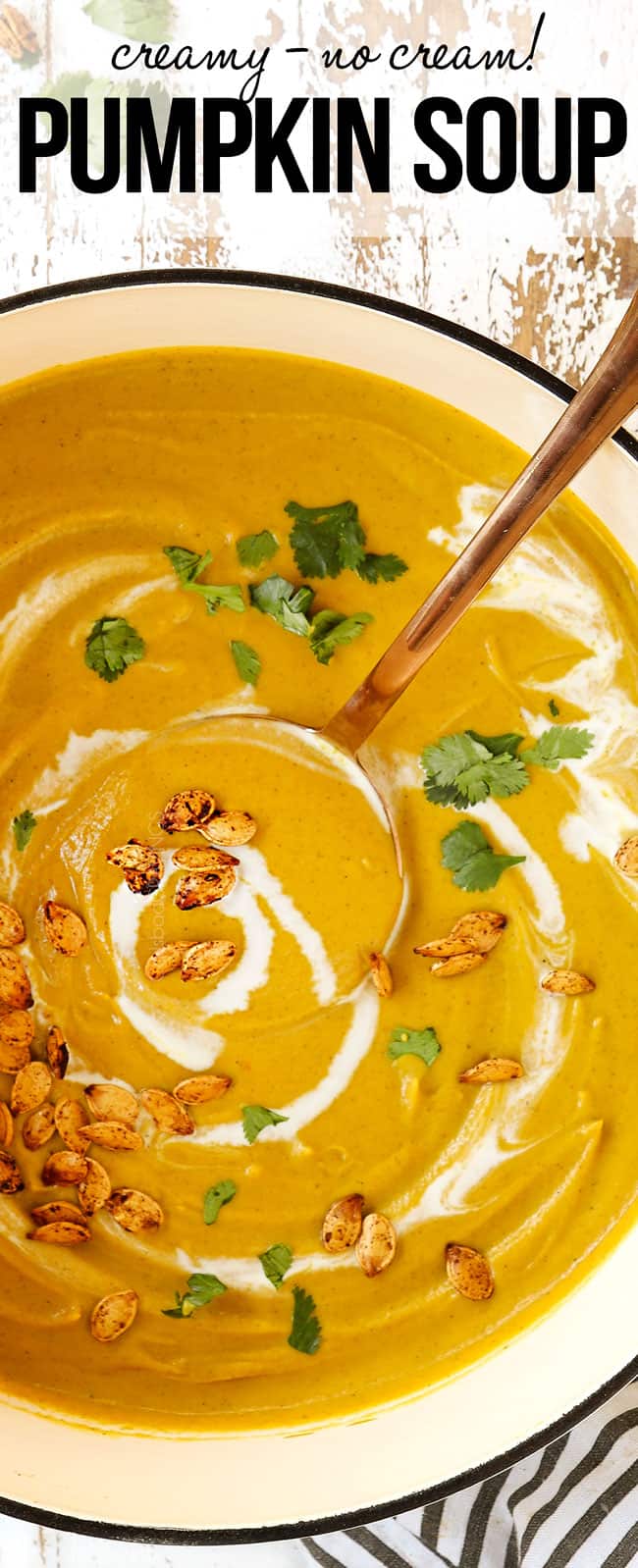 Found Carls Bad Cravings
You May Also Enjoy….
41 Fresh and Delicious Apple Recipes for the Fall
37 Easy Air Fryer Meals For School Nights
39 Casseroles You Can Make For An Easy Dinner!
39 Delectable Cookie Recipes for the Fall
47 Delicious and Nutty Fall Baked Goods to Make
31 Fantastic Ways to Use the Guts from Your Jack-O-Lantern