Hello, DIYers
It's almost time for the new school year to begin! With that comes the evening rush and the challenge of getting dinner on the table! In place of ordering take out 3 nights a week, why not use (or invest in) an air fryer that can help you to cook delicious and healthy dinners with minimal effort! They can be tricky to get the hang of at first, but once you do, feeding your family will easier than ever! Why not give some of tasty recipes a try so that they are perfected for your weeknights in the Fall?!
Shrimp with Lemon and Pepper
This is a protein packed healthy dinner that you can make quickly!
...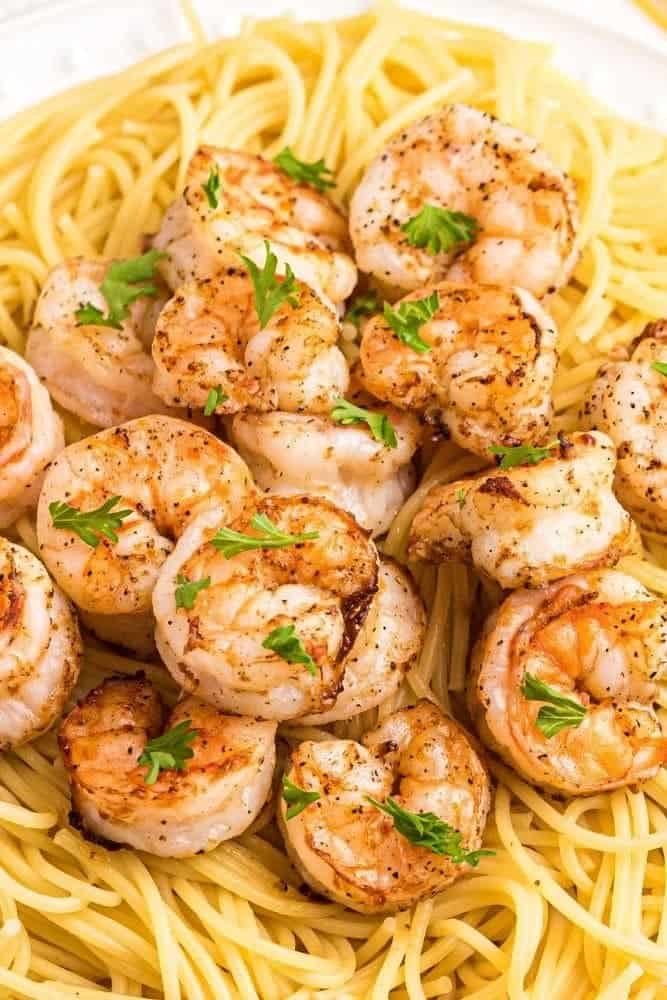 Found Everyday Family Cooking
Crispy Pork Chop in the Air Fryer
Tired of chicken? Put pork chop in the mix!
Found Eat This
Air Fryer Vegetables
Let's just get this one out of the way. You have not lived if you haven't tried broccoli and cauliflower in the air fryer!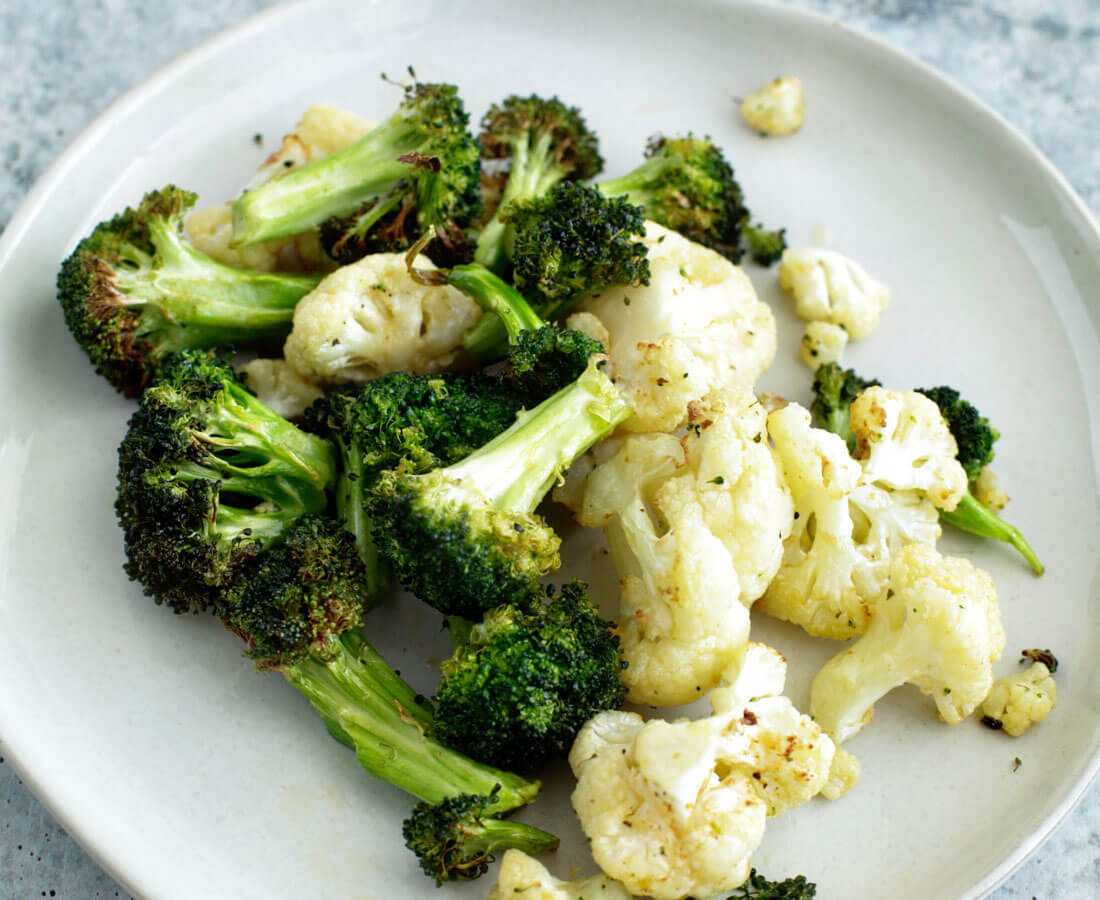 Found Thirty Handmade Days
Air Fryer Sweet Potato Fries
Sweet potatoes are healthier than regular fries and they make an amazing side! Your air fryer is also the absolute best way to make them!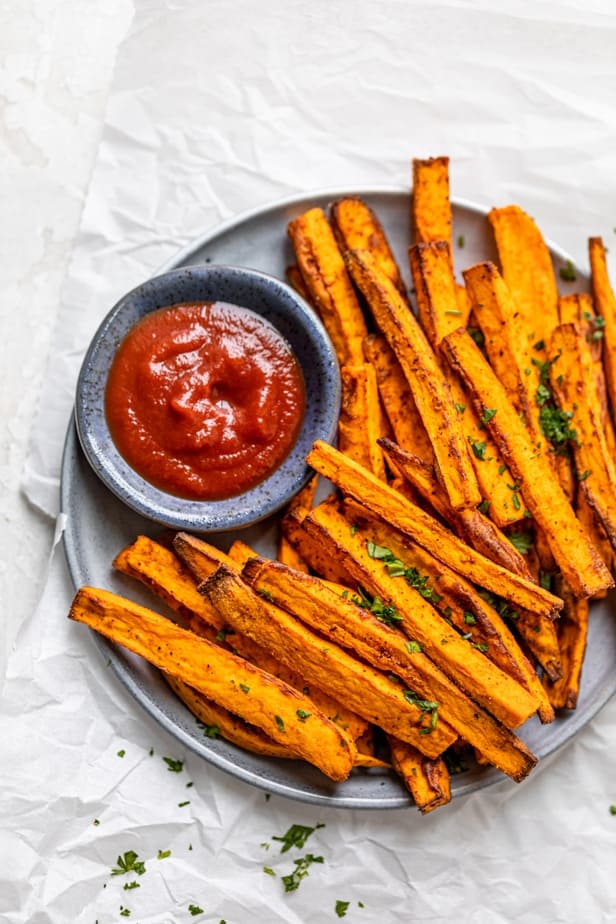 Found Feel Good Foodie
Air Fryer Chicken Taquitos
Yummy chicken taquitos are a great addition to your weekly menu!
Found Gimme Delicious
Air Fryer Chicken Breast
Chicken breasts are always a win for dinner!
Found Gal On A Mission
Spanish Spicy Potatoes (Patatas Bravas)
This makes for a delicious side dish! Give it a try!
Found Recipe This
Sesame Soy Garlic Chicken Wings
Get creative with delicious wing recipes in your air fryer! No one can stop you!
Found Eat This
Pepperoni Cheese Pizza
Pizza night just got a twist with your air fryer!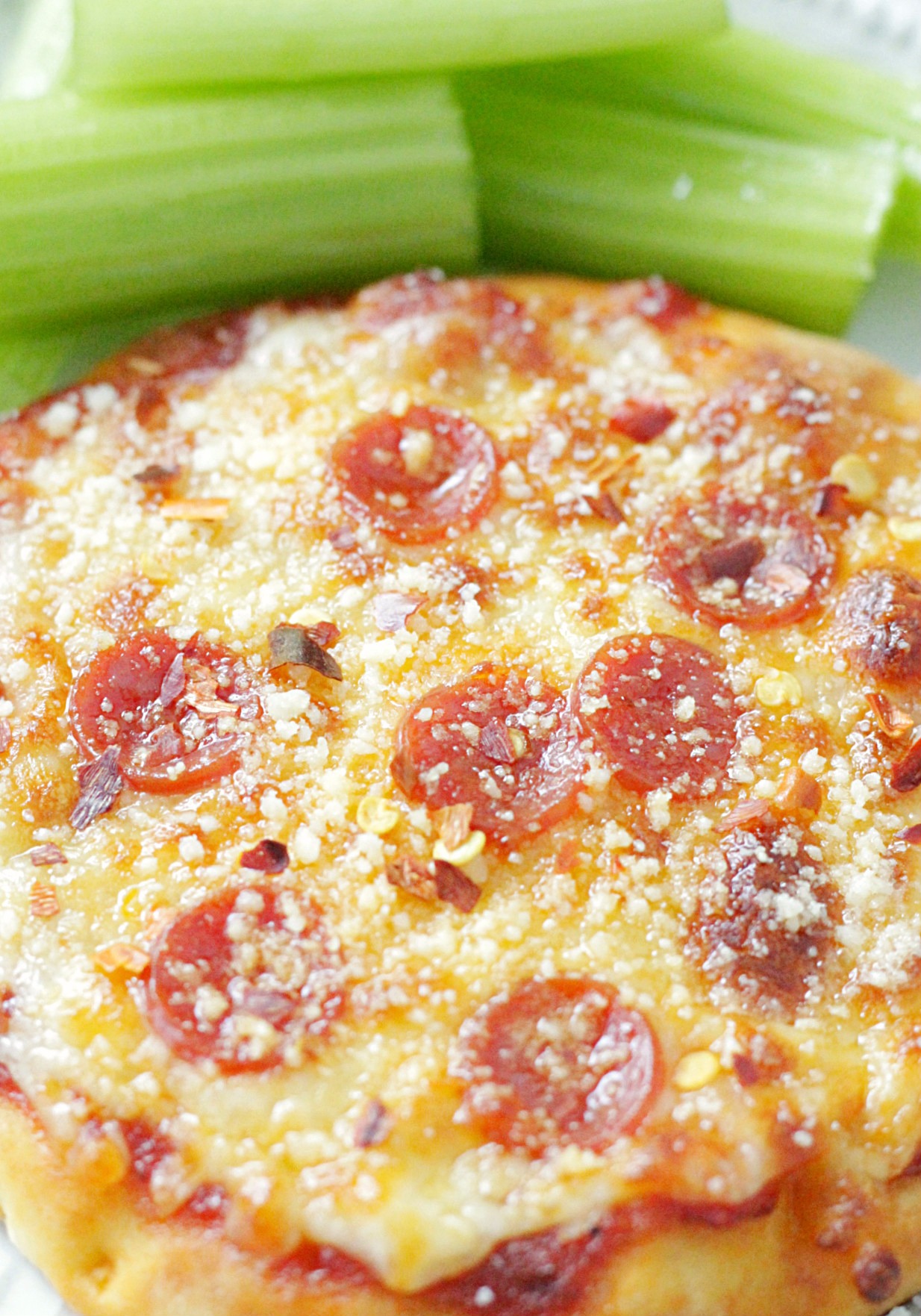 Found Foodtastic Mom
Salmon Patties Made With Air Fryer
With the air fryer, there is no excuse not to eat healthy! Yum!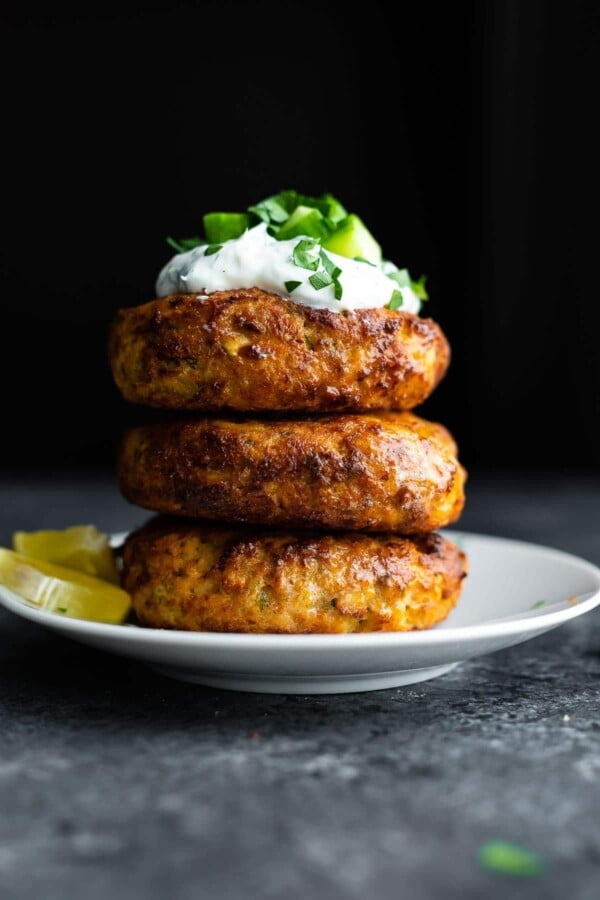 Found Sweet Peas and Saffron
Air Fryer Roasted Potatoes
Enjoy some roasted potatoes as a side any night of the week!
Found A Pinch of Healthy
Parmesan Dill Fried Pickle Chips
Fried pickles are amazing! An air fryer gives the breading the perfect crisp!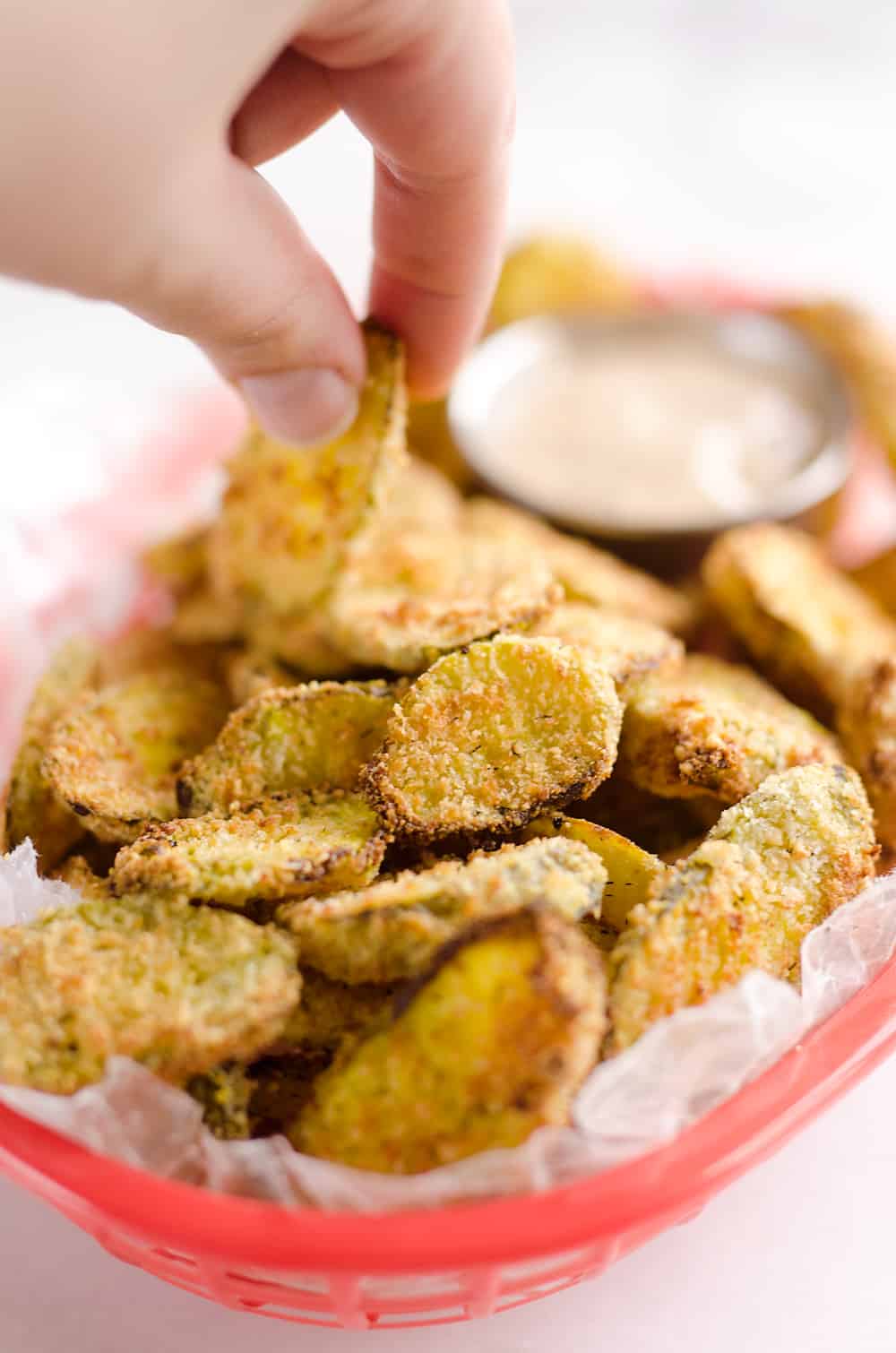 Found The Creative Bite
Orange Chicken
This is a great way to enjoy homemade Chinese food in a pinch!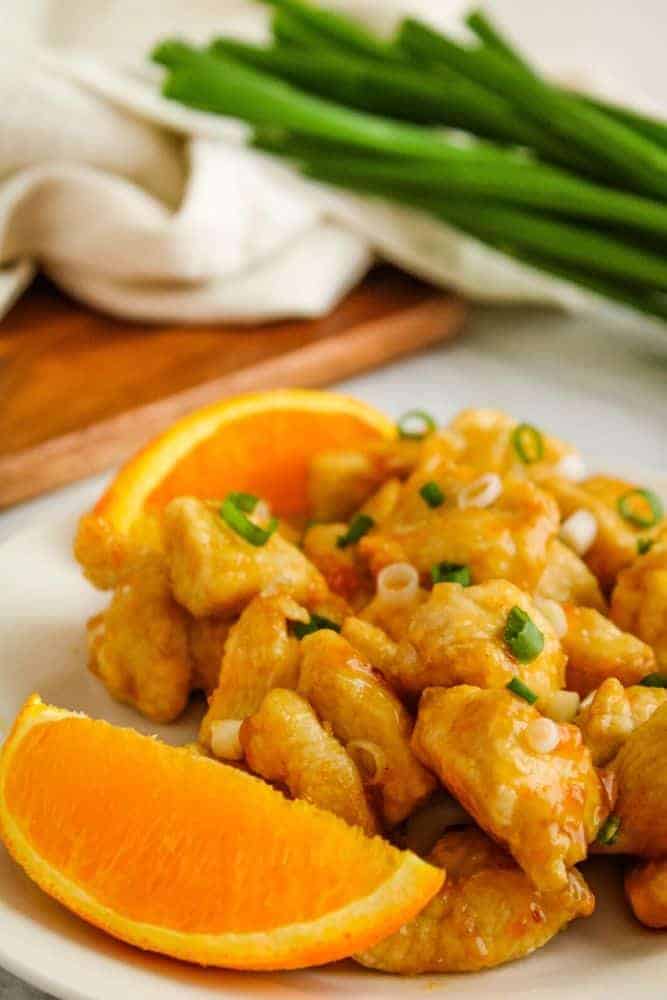 Found Everyday Family Cooking
Air Fryer Meatballs
Make the perfect meatballs every time!
Found Eat This
Air Fryer French Fries
This is a delicious way to enjoy fresh, hot fries on a weeknight at home!
Found Sweet C's Designs
Healthy Air Fryer Chicken and Veggies
This is an easy healthy dinner!
Found Gimme Delicious
Keto Friendly Tilapia
This is a healthy dinner that you can make in your air fryer!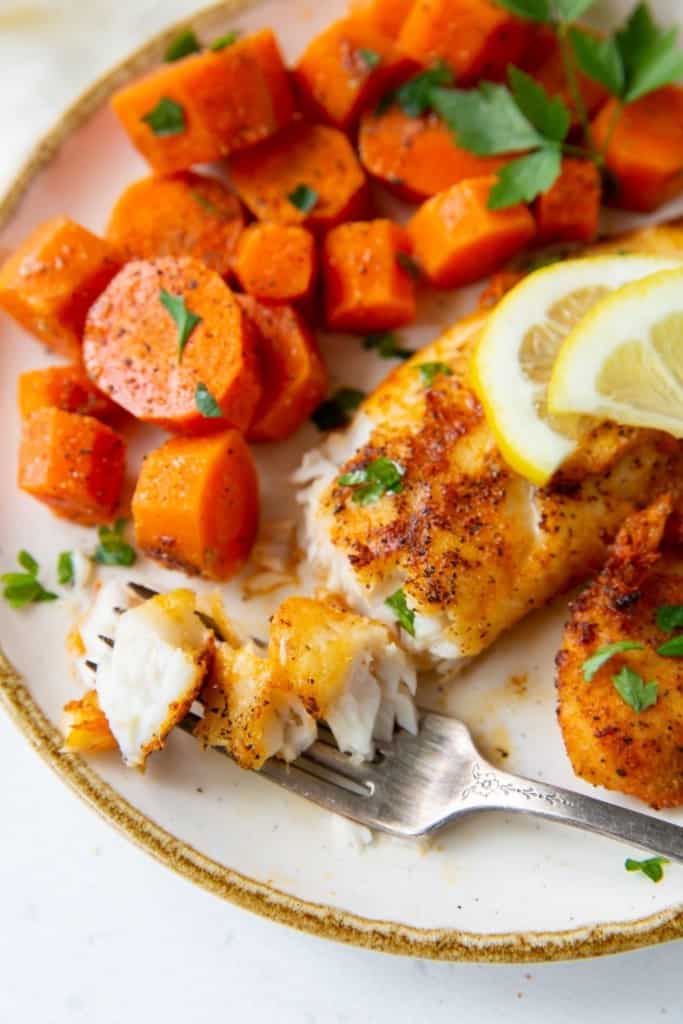 Found Everyday Family Cooking
Extra Crispy Chicken Wings
Do you have a tough time getting the perfect crisp on your homemade chicken wings? Well, not anymore!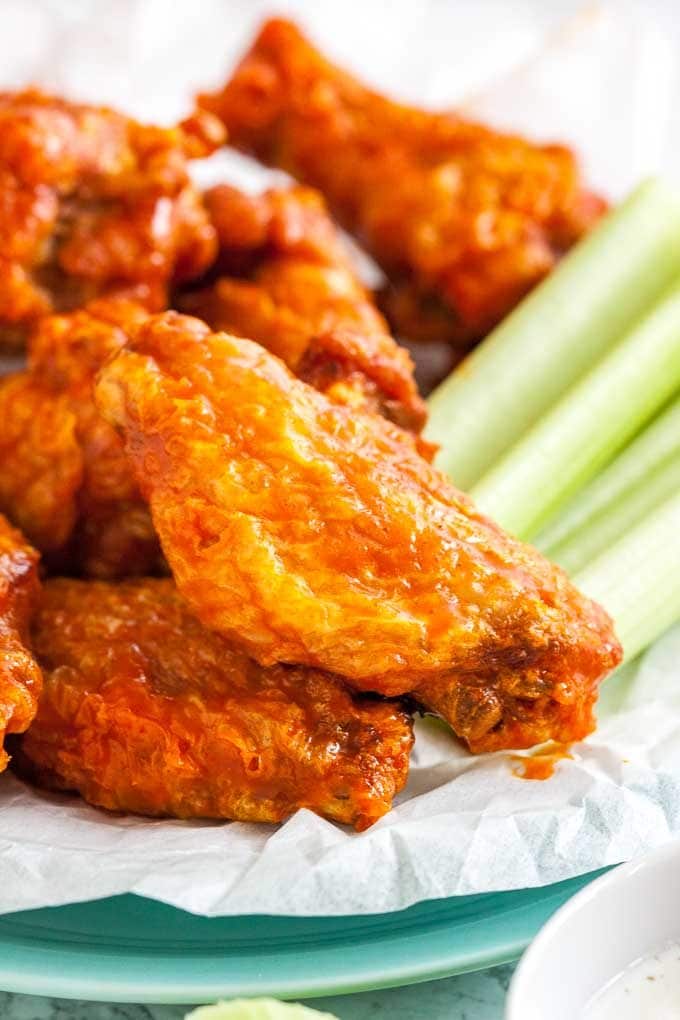 Found Plated Cravings
General Tso's Chicken
Skip the Chinese take out and make your own at home!
Found Easy Chicken Recipes
Veggie Pizza Calzones
This is a fantastic vegetarian meal! Why not give it a shot?
Found Eat This
Air Fryer Tofu
Personally, I've always found tofu to be tricky to cook at home and come out with the proper texture. But the air fryer makes it perfect every time!
Found A Beautiful Mess
Zucchini Chips
This is a yummy, healthy side or snack that you can make quickly and easily!
Found Canadian Cooking Adventures
Air Fryer Fried Rice
This fried rice can stand alone or could be made along with any of the other Chinese recipes on this list!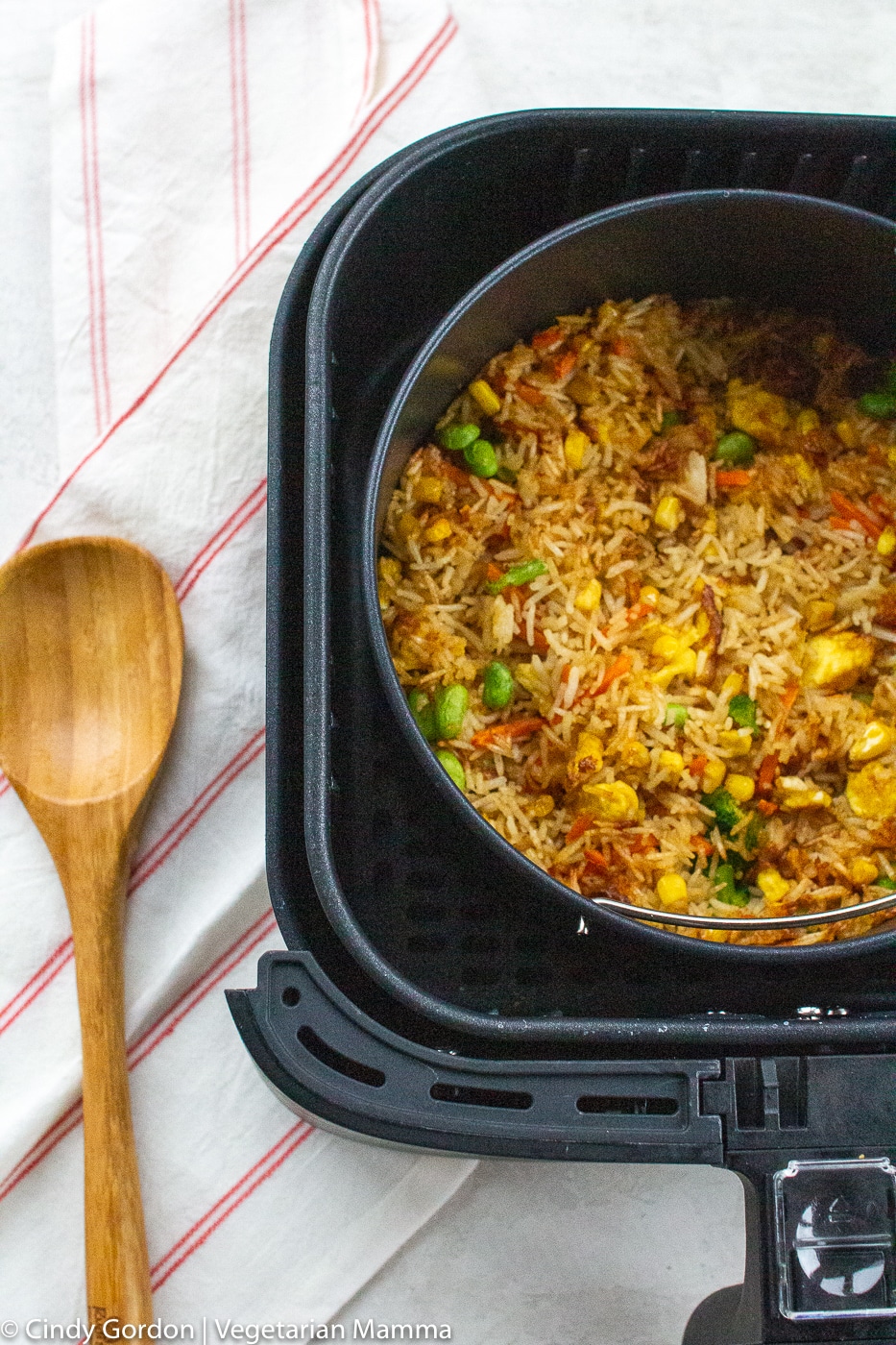 Found Vegetarian Mama
Air Fryer Parmesan Brussels Sprouts
If you haven't combined the delicious flavoring of parmesan and Brussel sprouts, you're missing out!
Found Domestic Superhero
Chinese Egg Rolls
Delicious Chinese egg rolls are not something to pass up ever! But now you can have them anytime at home!
Found Simply Recipes
Lemon-Pepper Salmon Jerky
Did you know that you can make jerky in your air fryer? Even without a dehydrator! Give it a shot!
Found Eat This
Turkey Air Fryer Tacos
Healthy, turkey tacos are a great way to enjoy dinner, even on a busy weeknight.
Found Mommy Hates Cooking
Sweet and Sour Crispy Cauliflower Bites
The cauliflower in this recipe has high crunching potential and serves as an amazing vegetarian alternative to sweet and sour chicken!
Found Eat This
Air Fryer Carrots
Get your vegetables in! In your air fryer, of course!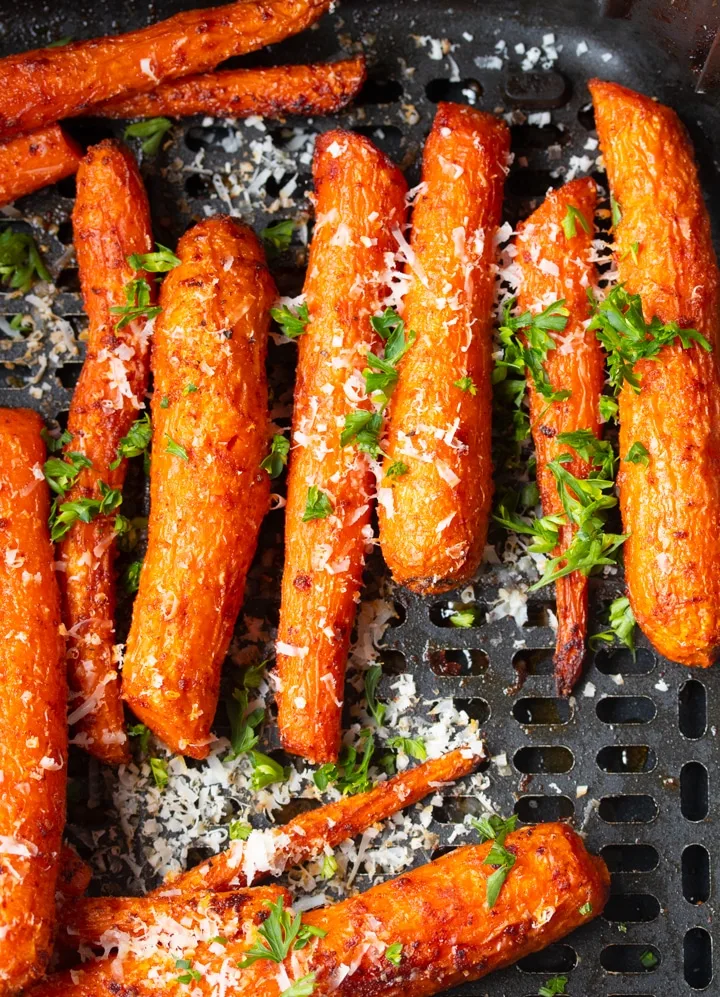 Found My Forking Life
Crispy Air Fryer Sesame Chicken
This recipe is seriously delicious!
Found All Ways Delicious
Sir Fryer Bacon
Unsure of what to make for dinner? Bacon! Just bacon is fine.
Found A Pinch of Healthy
Air Fryer Whole Chicken
Make an entire chicken in record time with your air fryer!
Found Everyday Family Cooking
Bacon Avocado Fries
This is the perfect side for the Keto diet!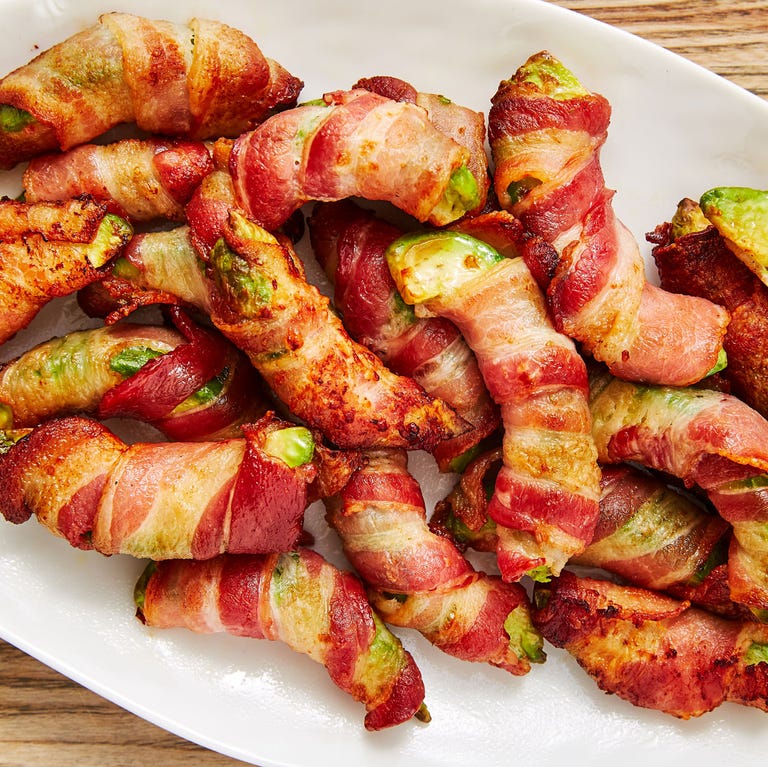 Found Delish
Air Fryer Pork Roast
Enjoy pork as your fabulous weeknight meal!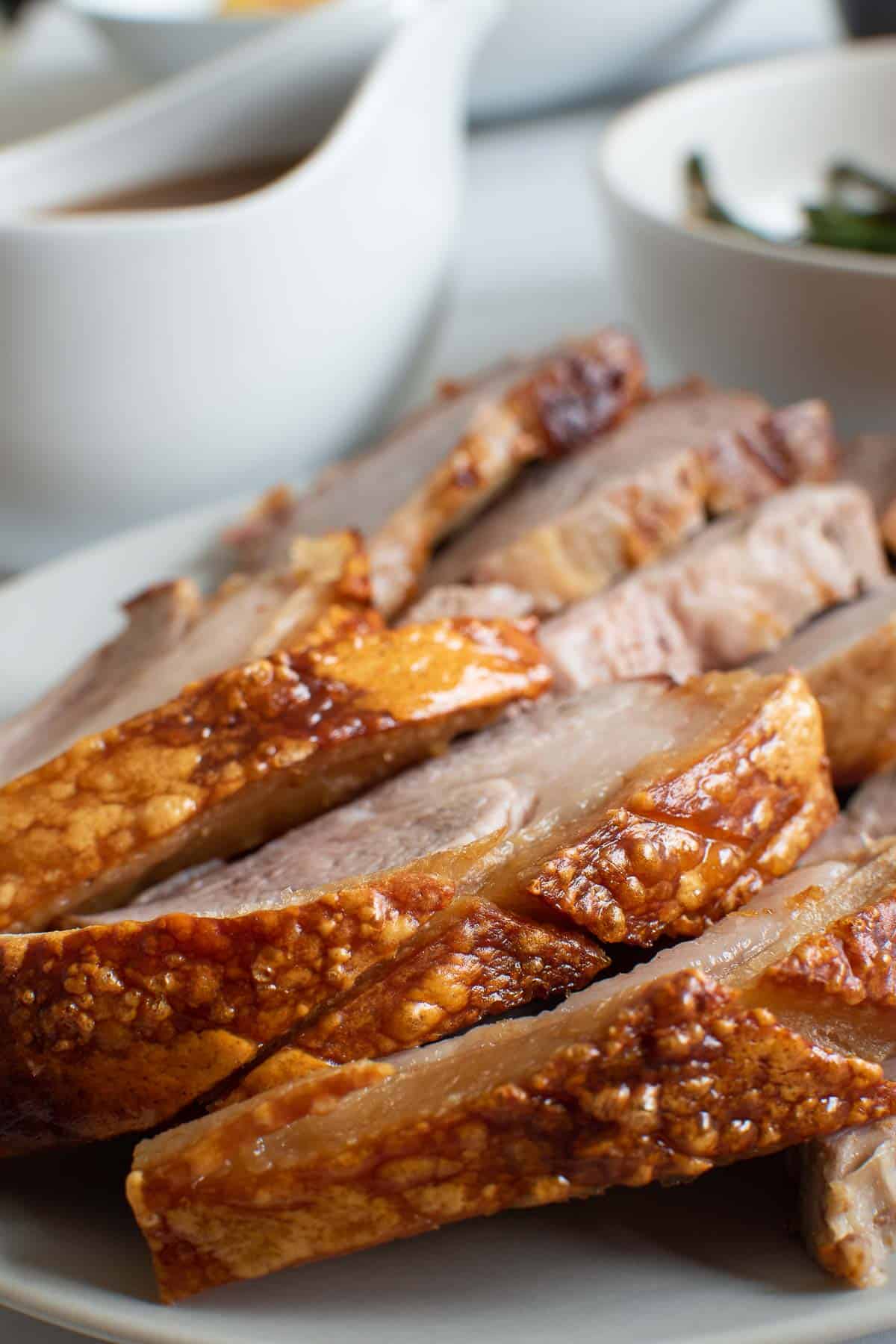 Found Hint of Healthy
Crispy Air Fryer Coconut Shrimp
Coconut shrimp! Need I say more here?! My mouth is watering anyway!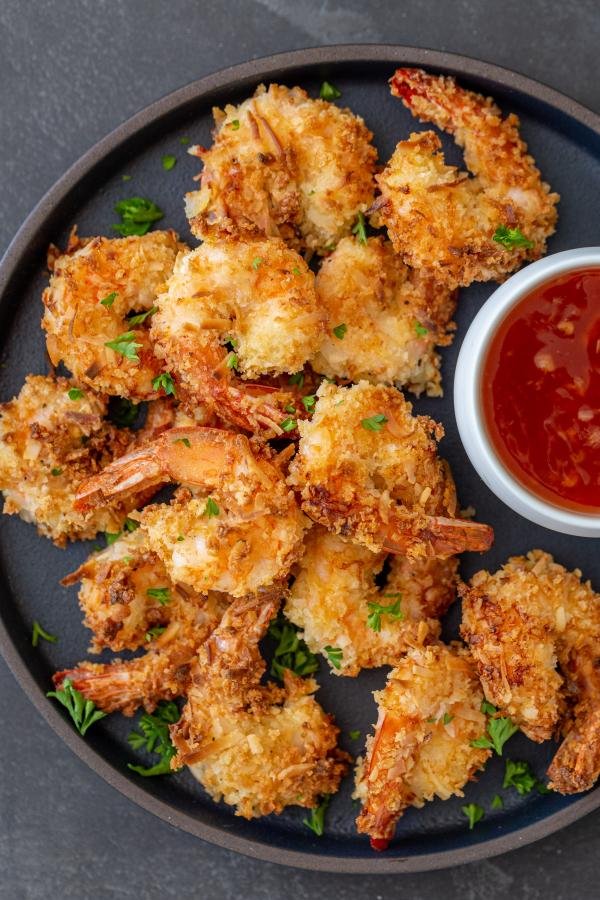 Found Mom's Dish
Air Fryer Baked Potato
Make the perfect baked potato in your air fryer for an easy dinner!
Found A Pinch of Healthy
Turkey Croquettes
If you have leftover turkey, this is the perfect recipe to try!
Found This Old Gal
You May Also Enjoy…
39 Casseroles You Can Make For An Easy Dinner!
39 Homemade Marinades To Spice Up Your Cookouts This Summer
41 Patriotic Desserts for Your 4th of July Picnic!
33 Phenomenal Jerky Recipes To Make For Your Dad on Father's Day