Hello, DIYers!
Are you looking to spice things up at lunch time? Why not try making one of these fancy and fabulous grilled cheese sandwiches?! You don't need to go out for an expensive meal to have a gourmet experience! In fact, you might even have most of these ingredients at home now! Enjoy some seriously creative flavor combinations, both sweet and savory!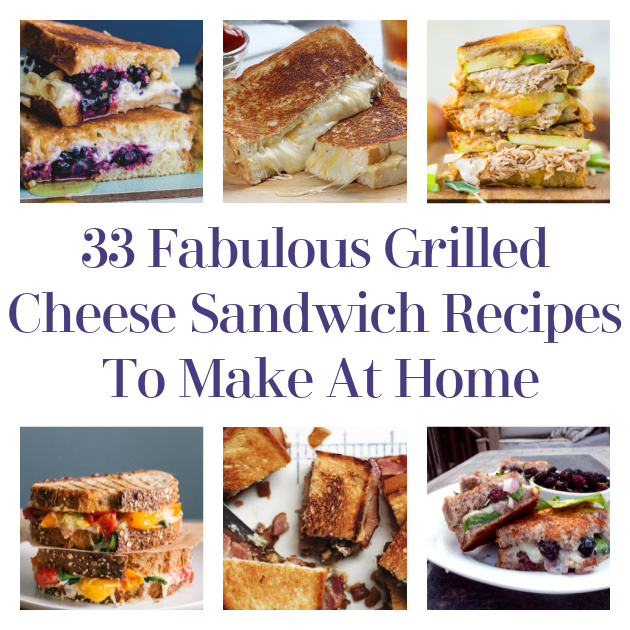 Garlicky Ham and Swiss
Garlic, ham, cheese? Delicious! Give it a try!
...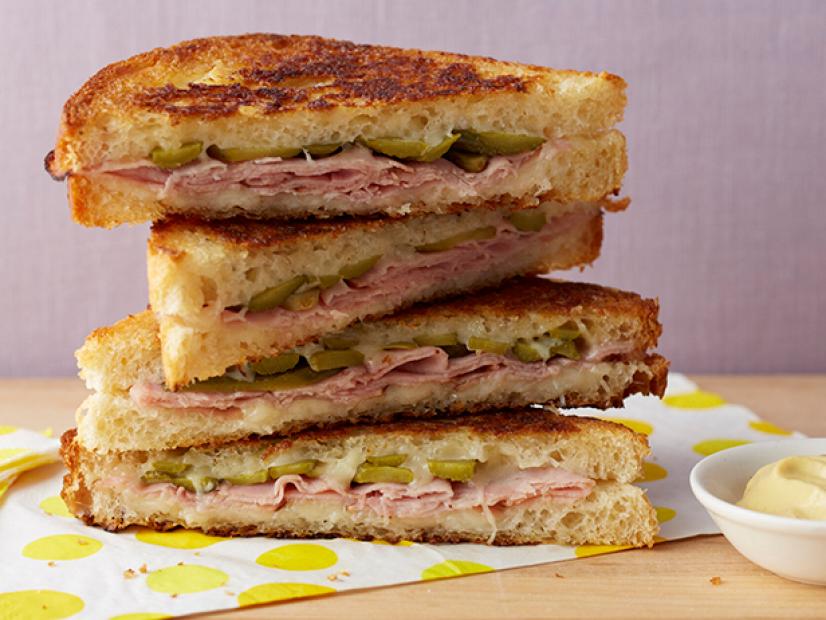 Found Food Network
Nacho Grilled Cheese Sandwich
Get your nacho on with this delicious grilled cheese sandwich!
Found Melinda Strauss
Grilled Bacon and Grilled Blue Cheese Sandwiches
Bacon and blue cheese just sing together! Enjoy!
Found Martha Stewart
Pesto Grilled Cheese Sandwich
If you love pesto, you will love this twist on the classic grilled cheese sandwich!
Found Taste of Home
Smoked Swiss and Mushroom Grilled Cheese
Swiss cheese and mushroom is a winning combination! Why not give this a try!
Found Neighbor Food Blog
Swiss Berry Blue Grilled Cheese Sandwich
This is a gorgeous sandwich with unique and delicious flavors!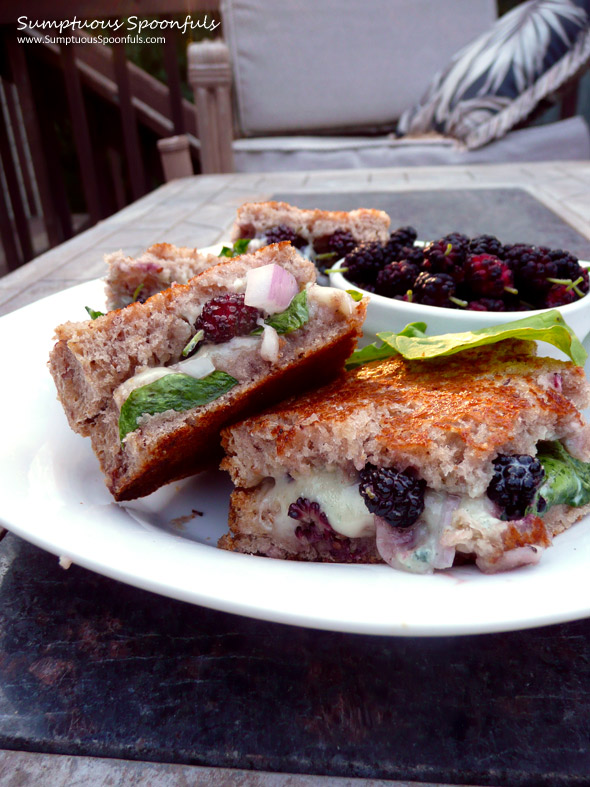 Found Sumptuous Spoonfuls
Carmel Onion, Apple, and Blue Cheese Panini Sandwich
Paninis are close enough! And look at this blend of flavors! Give it a try!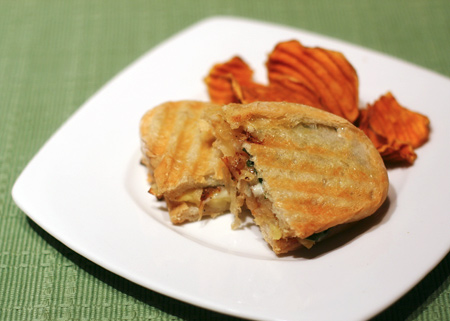 Found Love and Olive Oil
Crunchy Grilled Ham and Cheese Sandwich
Bring crispy, crunchy potato chips into the mix to give your sandwich a fun twist!
Found Taste of Home
Gourmet Grilled Cheese Sandwich
Is your mouth watering just looking at it? Give it a try!
Found Walder Wellness
Avocado Grilled Cheese
Do you love avocado toast? This is PERFECT!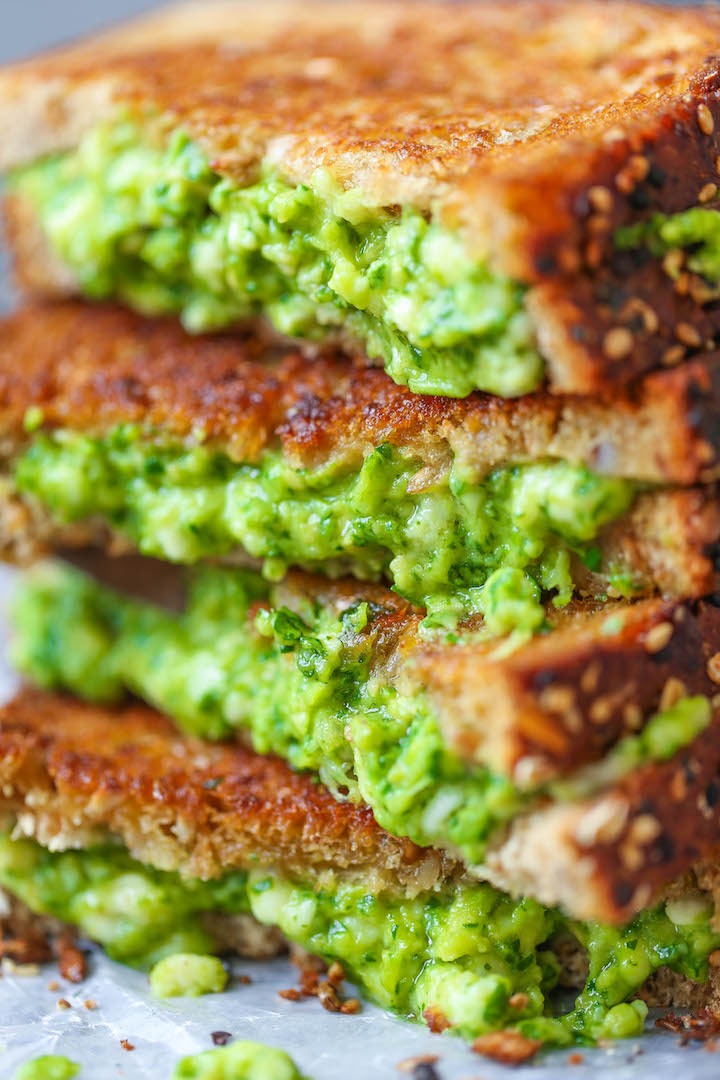 Found Damn Delicious
Turkey Grilled Cheese
Turkey is a great compliment to nearly any grilled cheese!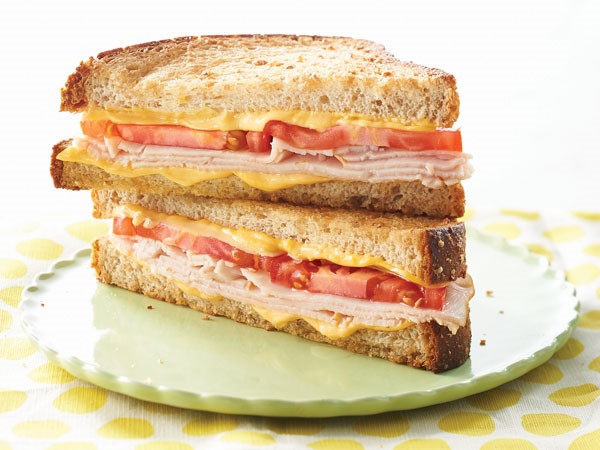 Found Hy-Vee
Tuna Grilled Cheese Sandwich
Tuna and grilled cheese sandwich! Give it a shot!
Found Blog Chef
Jalapeno Popper Grilled Cheese
Jalapeno poppers are fantastic! And they'll be even more perfect in a sandwich!
Found Lemons for Lulu
Cajun Grilled Cheese
Spice up your grilled cheese with a bit of seasoning!
Found The Daily Meal
Sloppy Joe Grilled Cheese
Give your grilled cheese sandwich a sloppy joe twist with this awesome recipe!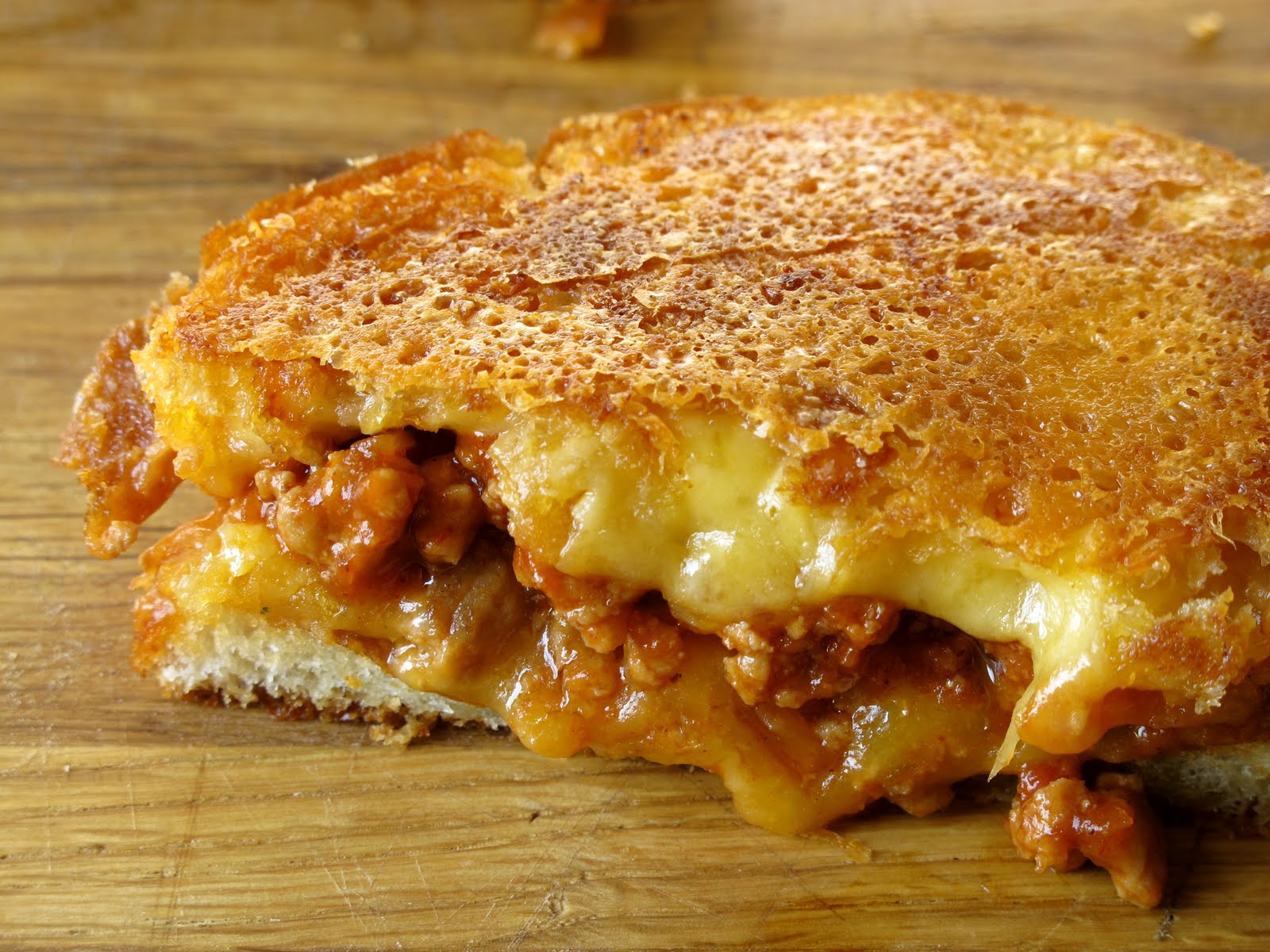 Found Grilled Cheese Social
Gooey Bacon Grilled Cheese
This cheese is gooey and delicious! Give it a try!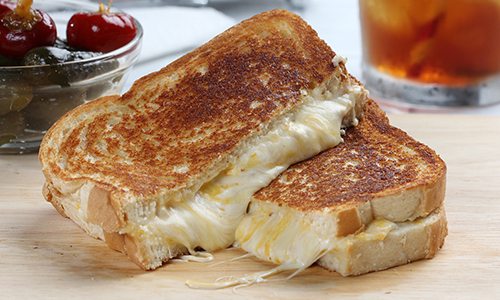 Found Easy Home Meals
Blackberry Cheesecake Grilled Cheese
Try something a little sweeter instead!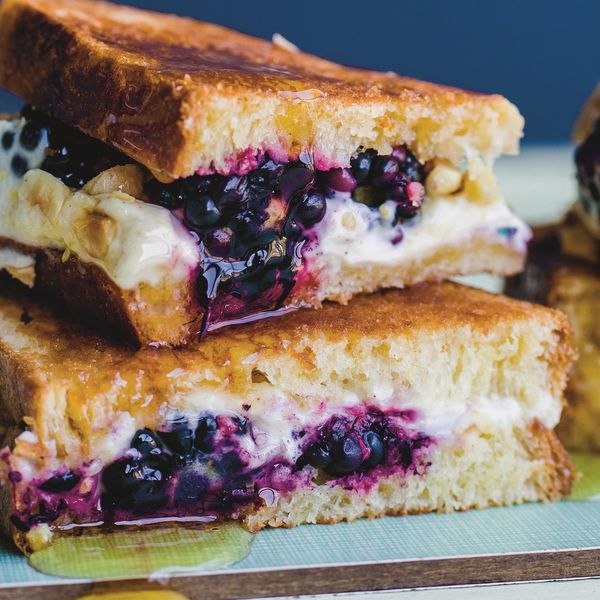 Found The Happy Foodie
Turkey Grilled Cheese and Sage Mayo
Sage mayo will change your life! Give it a try!
Found On Tys Plate
Bacon and Dill Pickle Grilled Cheese
Okay, we admit it. This sounds suspect. But it is actually delicious!
Found Spend With Pennies
Apple Grilled Cheese with Turkey, Cheddar, and Apple Butter
This is a wonderful combination of flavors! Give it a shot!
Found Well Plated
Tomato & Dill Grilled Cream Cheese Sandwich
This is perfect for a picnic lunch!
Found Just A Pinch
Salt and Vinegar Grilled Cheese
Salt and vinegar grilled cheese is a veggie stacked sandwich packed with potato chips for incredible layers of flavor and texture!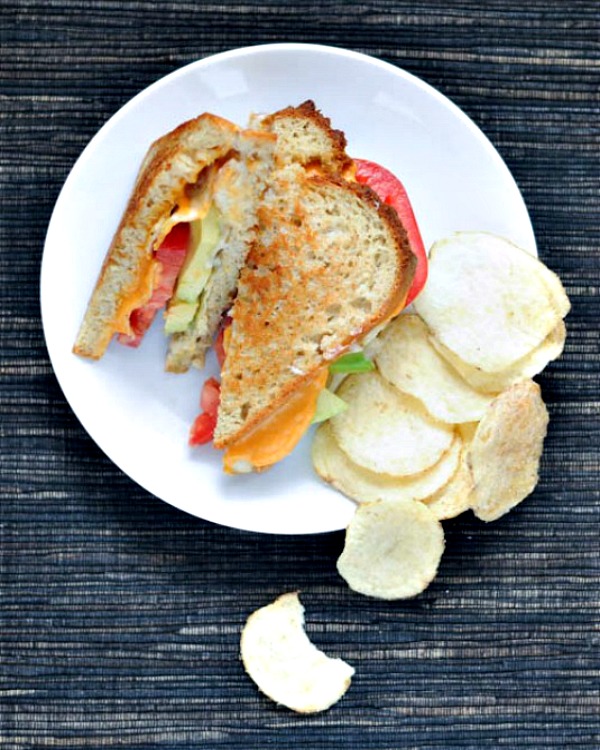 Found Spabettie
Grilled Cheese Ice Cream Sandwich
How interesting is this?! Totally worth trying!
Found Business Insider
Blue Cheese and Red Onion Grilled Sandwich
Here is something entirely different! Why not try this fun blend of flavors?!
Found A Day In The Life On The Farm
Southwestern Crispy Grilled Turkey and Cheese Sandwiches with Chipotle Mayo
How delicious does this sound?! Give it a try!
Found Yummy Healthy Easy
Crab Rangoon Grilled Cheese Sandwich
Crab Rangoon is phenomenal! Why not try it in a sandwich?!
Found Feeding the Fiya
Grilled Cheese with Tomato and Basil
How delicious does this look?! Why not give it a try for lunch this weekend?!
Found A Couple Cooks
Klancy Miller's Grilled Blue Cheese with Curried Red Onions
Enjoy this yummy blend of delectable flavors this evening for a quick dinner!
Found Today
Primal Sludge Grilled Cheese
Would you dare eat this?!
Found Wildflour's Cottage Kitchen
California Grilled Cheese
Grill up this delicious California-style grilled cheese sandwich!
Found Domestic Superhero
Asparagus and Bacon Grilled Cheese
Creamy and stuffed with bacon and asparagus? Yummy!
Found Sweet Beginnings Blog
Grilled Nutella Cheesecake Sandwich
This is something fun and delicious that you can do as a unique dessert! Why not give it a try!
Found Chocolate Moosey
The Ultimate Potato Chip Grilled Cheese Sandwich
This is a tasty, textured sandwich that is perfect for an afternoon snack! Delicious!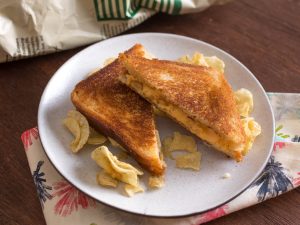 Found The Ultimate Cheese Sandwich
You May Also Enjoy…
35 Breakfast In Bed Ideas for Mom On Mother's Day!
37 Fast Food Drive-Thru Recipes You Can Make At Home