Hello, DIYers!
Are you up for a deliciously sweet treat?! Donuts inspire happiness wherever they go! Whether they are bringing co-workers together for the start of a great day or delighting your family on a weekend morning, a homemade donut always does the trick! We've put together this list of seriously impressive donuts to inspire you! Sweet fruit, warm chocolate, hearty bacon and more gives options for everyone's sweet tooth!
Enjoy!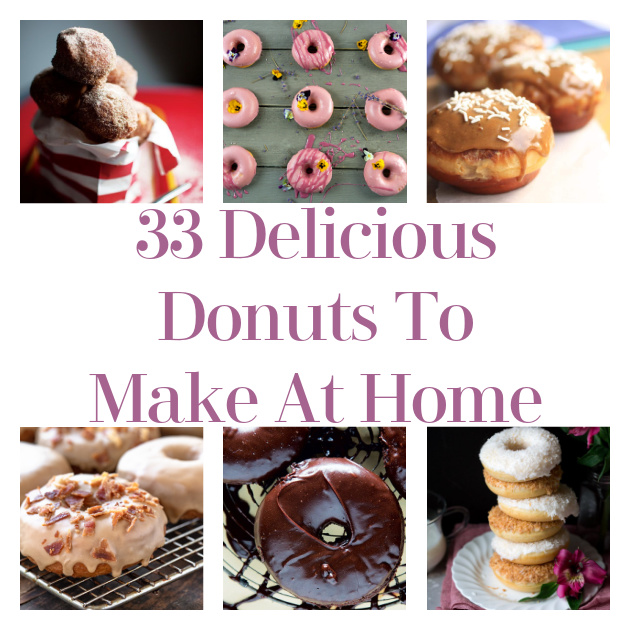 ...
Cheesecake Stuffed Baked Donut
Cheesecake is one of the worlds most fantastic flavors… now you can throw it in a deliciously baked donut!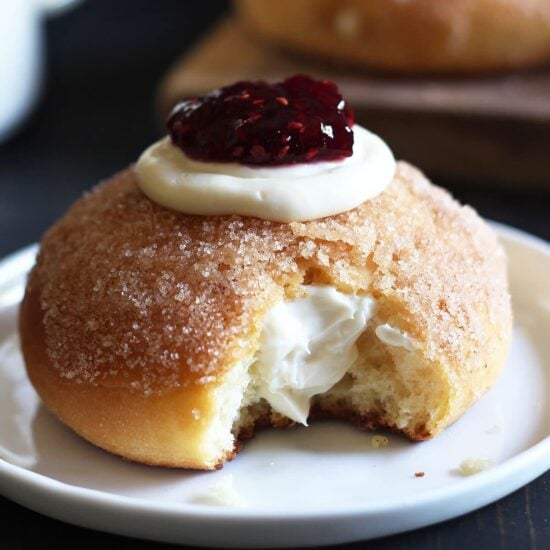 Found Handle the Heat
Apple Cider Donuts
These are often associated with Autumn, but I am here to tell you they are fantastic anytime!
Found Sally's Baking Addiction
Strawberry–Buttermilk Fōnuts
Strawberry and buttermilk is such a winning combination!
Found Saveur
Boozy bacon donuts? It's perfection!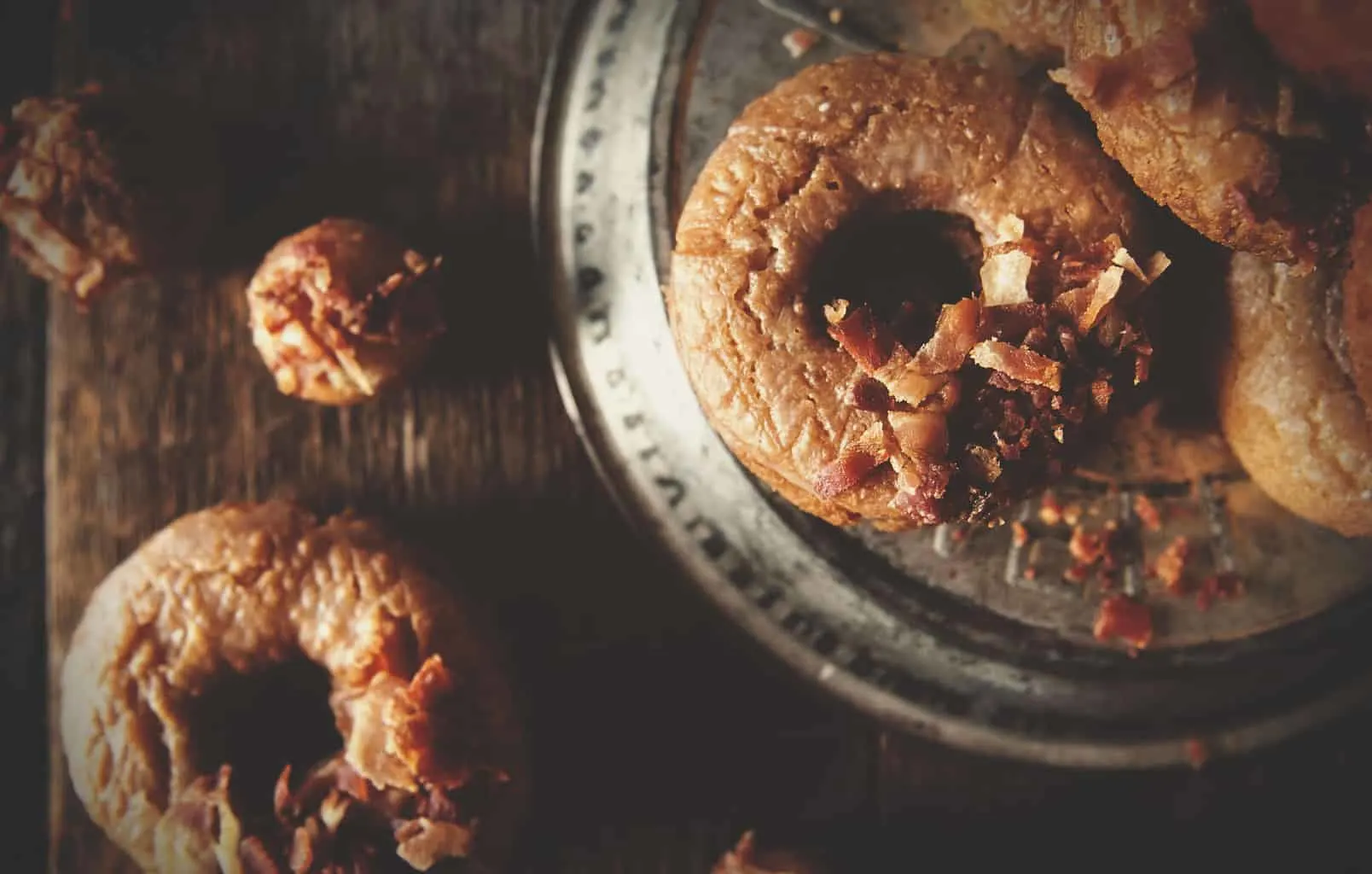 Found Pass The Sushi
Chocolate Fudge Cake Donut
Is it a cake? Is it a donut? It's delicious and that's all that matters!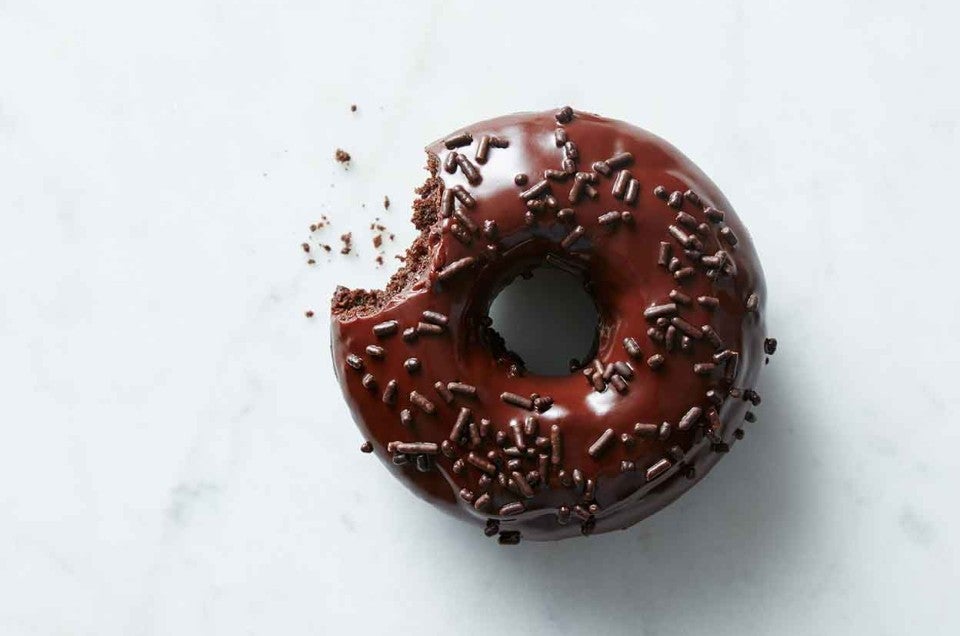 Found King Arthur Baking
Baked Coconut Donuts
Do you love the sweetness of coconut? Then this donut is perfect for you!
Found Cooking Classy
Watermelon Donuts
Have you ever enjoyed a watermelon cream cheese icing?! Give it a try!
Found Sugar Swings
Caramel Doughnuts with Brown Sugar Custard
This is a light donut that is stuffed with brown sugar custard and topped with caramel gorgeousness!
Found Sugar Salt Magic
Meyer Lemon Cream Donut
Fresh and creamy! This is a delicious and fresh donut!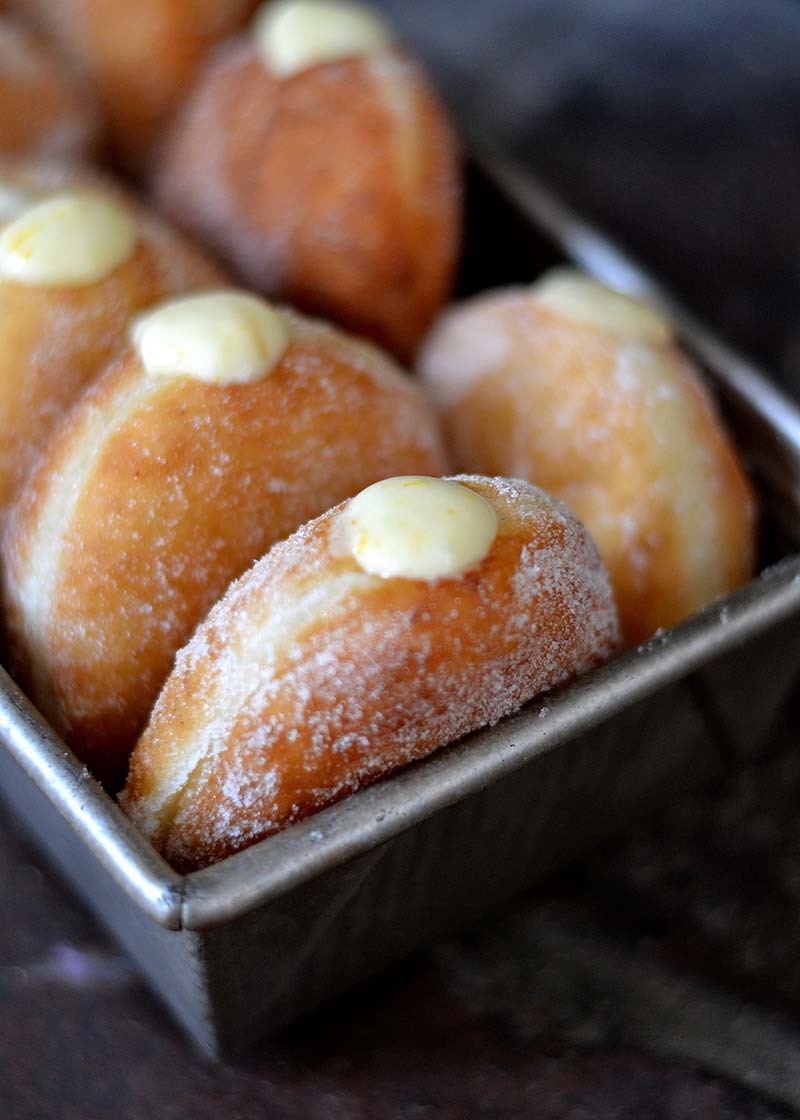 Found Red Star Yeast
Baileys Salted Caramel and Espresso Donuts
Oh my gosh… what a dream!!
Found Creative Culinary
Blueberry Buttermilk Cake Donuts
Blueberry and buttermilk makes the perfect donut!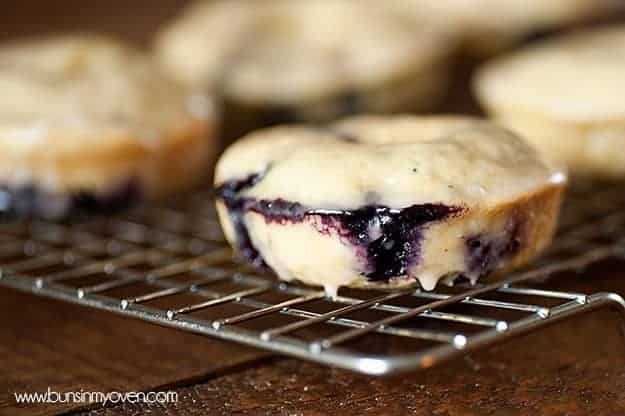 Found Buns In My Oven
Rainbow Donuts
How fun are these?! Why not give them a try?!
Found Confetti & Bliss
Maple Donuts
Yummy and delicious maple flavor topped with bacon!
Found The Cozy Apron
Raspberry Rose-Filled Donuts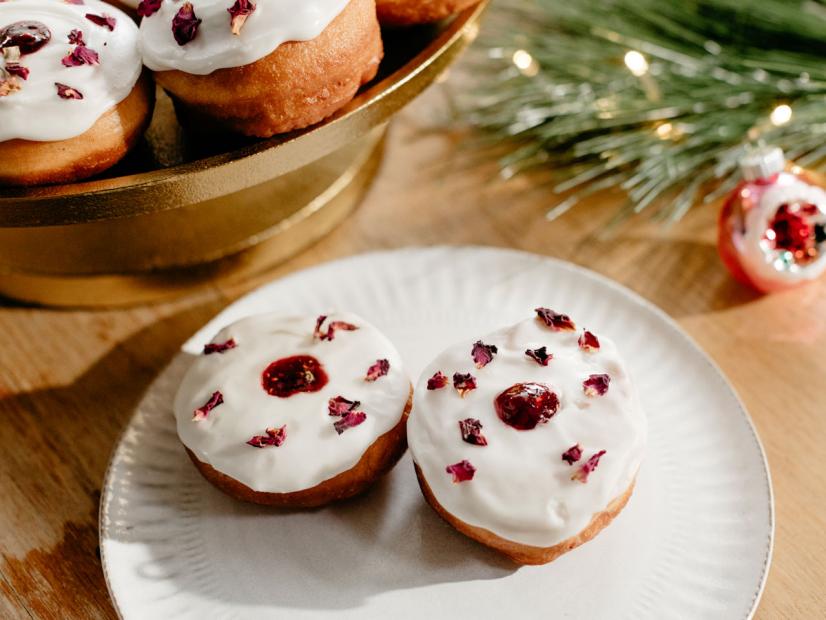 Found Food Network
Cinnamon Pecan Crunch Donuts
This is a donut for happiness!
Found Little Bits of Real Food
Mock Krispy Kreme Donuts
Do you LOVE Krispy Kreme doughnuts? Now you can make them at home anytime you want!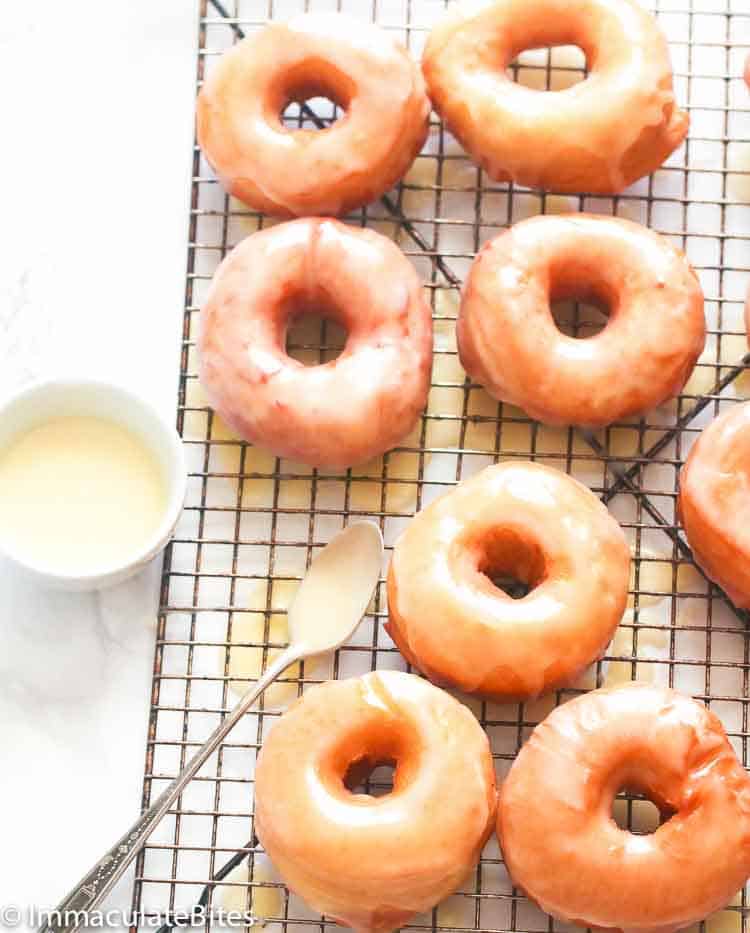 Found African Bites
Red Velvet Donuts
Red velvet is delicious and these look great! Perfect for serving on Valentine's Day or any other special occasion!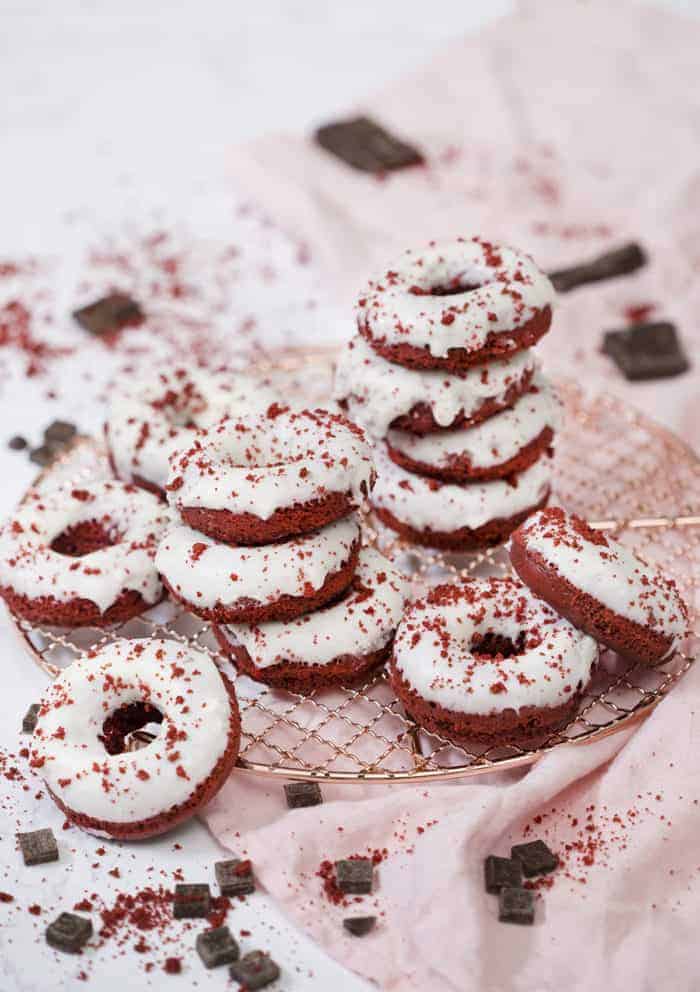 Found Preppy Kitchen
Cottage Street Bakery "Dirt Bombs"
Double dipping in melted butter and cinnamon sugar? YES please!
Found Saveur
Boston Cream Donuts
Are you a Boston cream junkie? This recipe will hit the spot!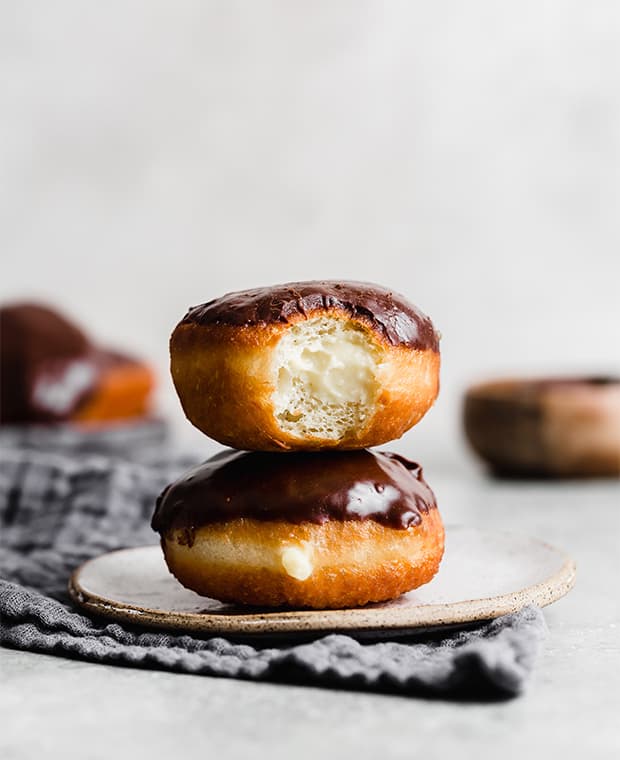 Found Salt and Baker
Homemade Strawberry Glazed Donut
Strawberry donuts! Does it get any better than that?!
Found Butter With A Side Of Bread
Old Fashioned Powdered Sugar Donuts
Powdered donuts are a little messy but they are ALWAYS worth it!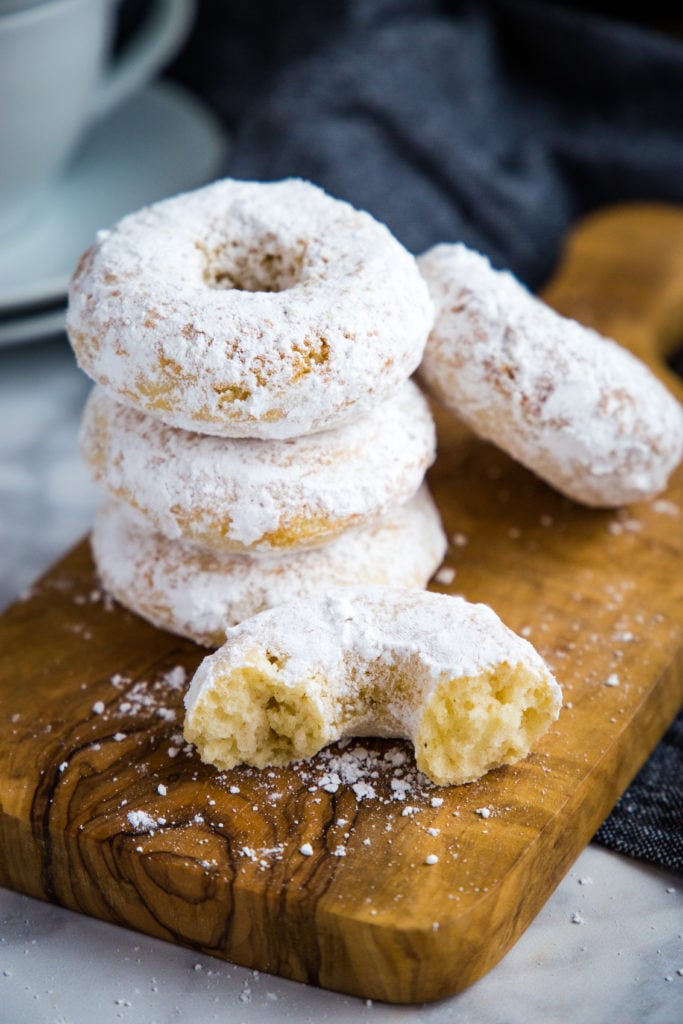 Found The Busy Baker
Old-Fashioned Spiced Sour Cream Donuts
YUM!! Try these, they're delicious!
Found Saveur
Cinnamon Baked Donuts
How about trying cinnamon donuts?!
Found Barefoot Contessa
Peanut Butter and Jelly Donuts
Classically delicious PB&J inside of a donut! Score!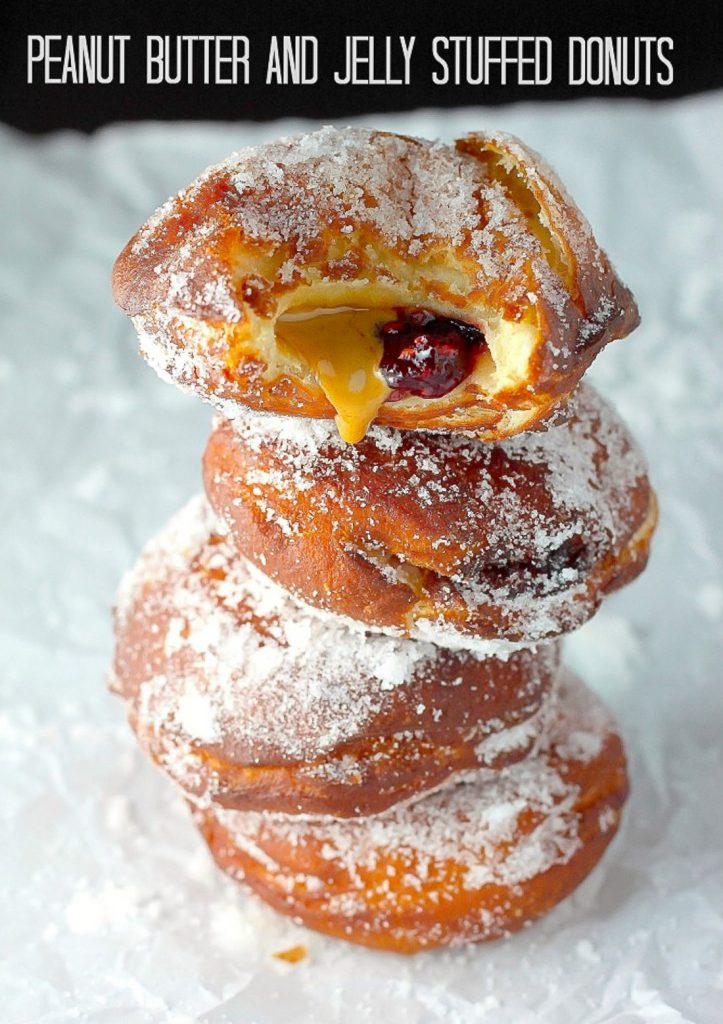 Found Baker By Nature
French Crullers
These twisted pastries are light and airy!
Found Saveur
Banana Pudding Cream Donuts
Nilla wafers, vanilla pudding, cream cheese frosting, and banana! Delicious!

Found Lauren's Latest
Earl Grey Donuts with Lavender Glaze
Enjoy this delicious, flavor packed treat at tea time!
Found Domino Sugar
Baked Pumpkin Donuts
Enjoy this in the fall or anytime! This goes great with a yummy cup of pumpkin spice coffee!
Found Sally's Baking Addiction
Spudnuts
Frying these potato-based donuts leaves them light and airy!
Found Saveur
Green Velvet Donuts
Something fun and different!
Found Artsy Fartsy Mama
Devil's Food Donuts
This yummy and cakey donut is perfection! Give it a try!
Found Saveur
Rosé Glazed Mini Donuts
Sweet vanilla bean donuts glazed with delicious rose is always a win!
Cinnamon Roll Baked Donuts
Not sure if you should have cinnamon rolls or a donut for breakfast? Simple solution. BOTH!
Found Buns In My Oven
You May Also Enjoy…
39 Marvelous Macaron Recipes To Make At Home
39 Delicious Milkshakes That You Can Make At Home
39 Nutritious Recipes Your Baby Will Love
37 Tasty and Decadent Easter Desserts