Hello, DIYers!
Are you excited to be planning an Easter gathering? No matter what time of day your festivities will be, we're here to help you make something sweet and a little decadent to complete your spread! These desserts are gorgeous and perfect for Easter and Spring. Would you like to highlight a sweet, fruity flavor? Lemon? Honey? We've got it all!
Happy baking!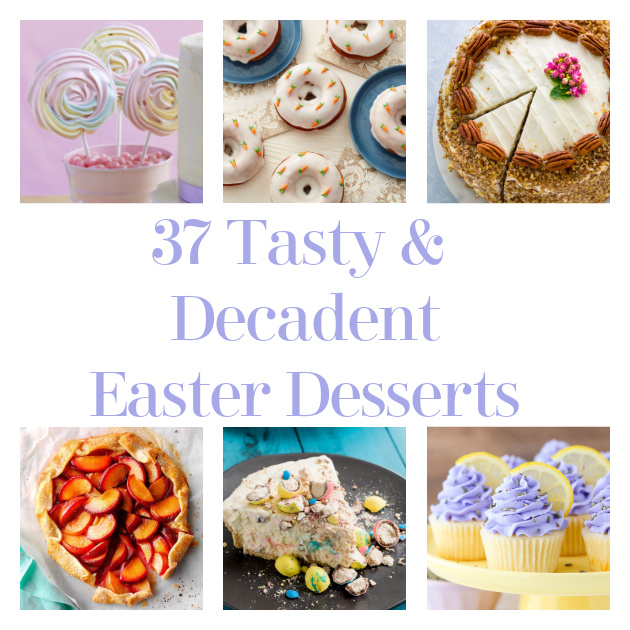 ...
Lavender Honey Cheesecake
The only thing more gorgeous than this fresh and delicate looking cheesecake is the flavor!
Found Taste of Home
Blueberry Lemon Sweet Rolls
Sweet and delicious, this is a fantastic recipe idea for a special breakfast or dessert!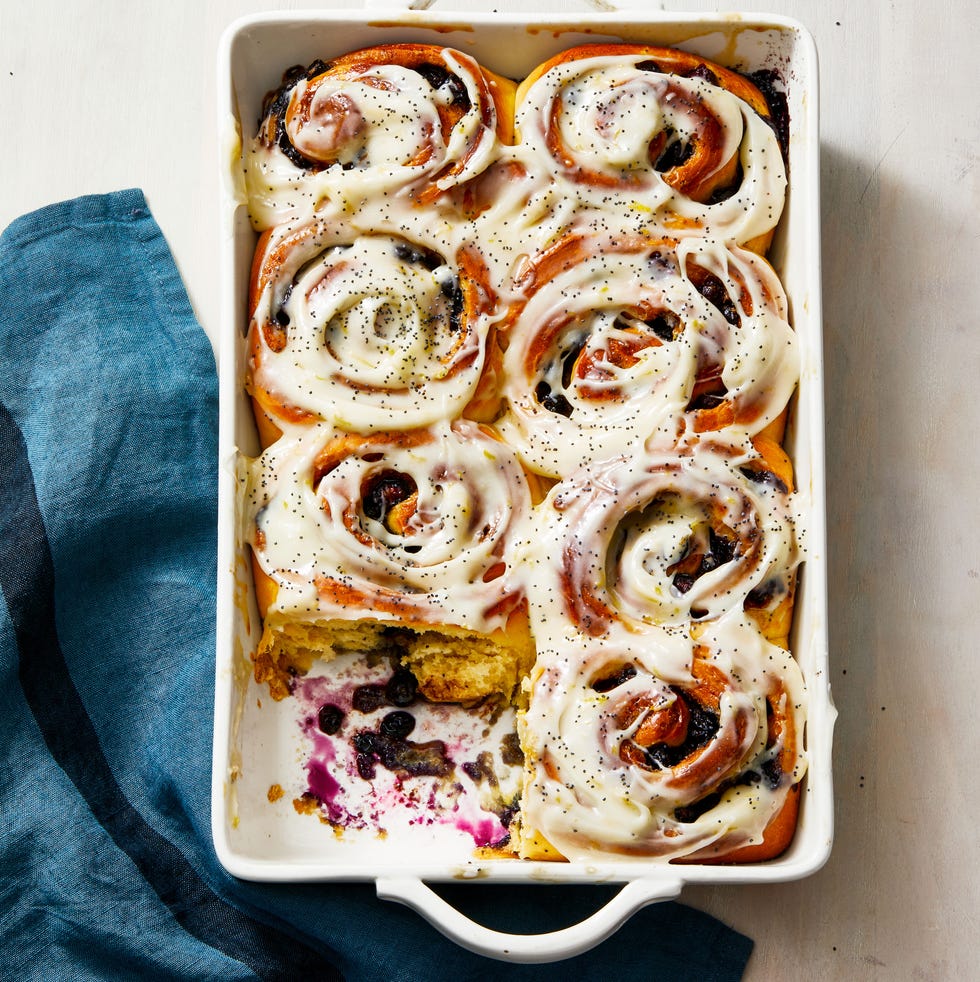 Found Good Housekeeping
Coconut Easter Nest Cupcakes
Coconut flakes make the perfect texture for a birds nest! Nestle in a yummy egg candy!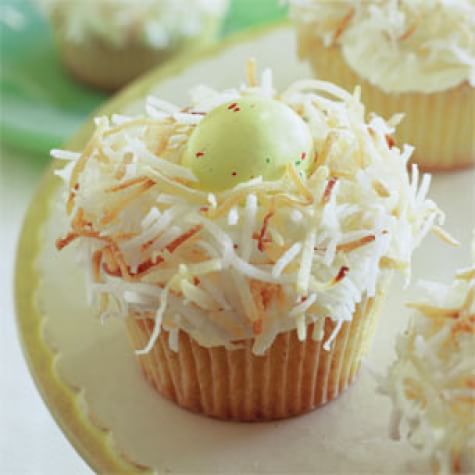 Found Williams Sonoma
Strawberry Walnut Torte
How gorgeous is this strawberry torte? And the walnuts really make it sing!
Found Taste of Home
Hummingbird Cake
Banana, pineapple, and rich spices come together to make this delicious hummingbird cake!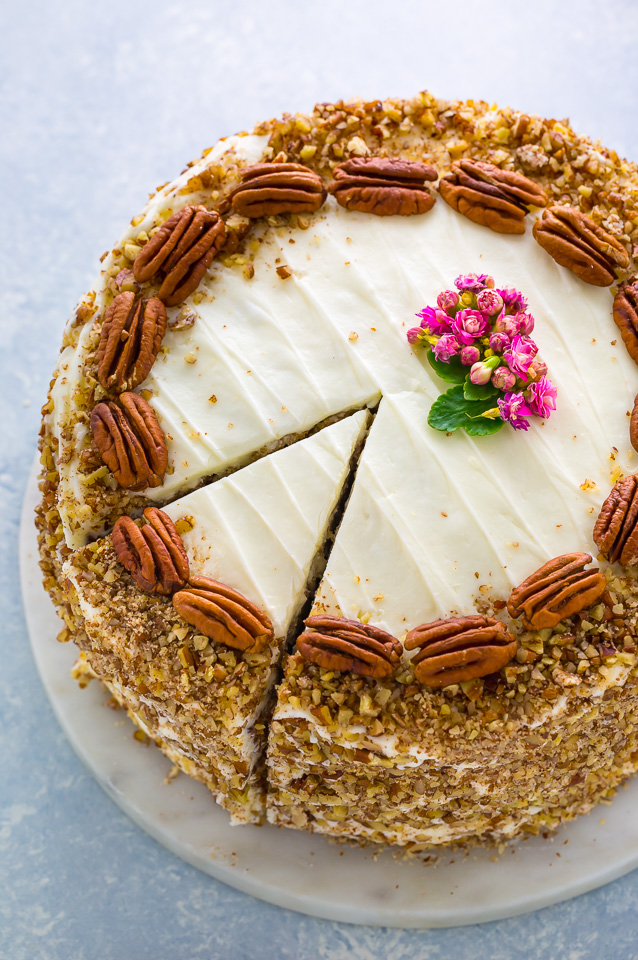 Found Baker By Nature
Colorful Meringue Pops
Make something fun and different with these colorful, swirling treats!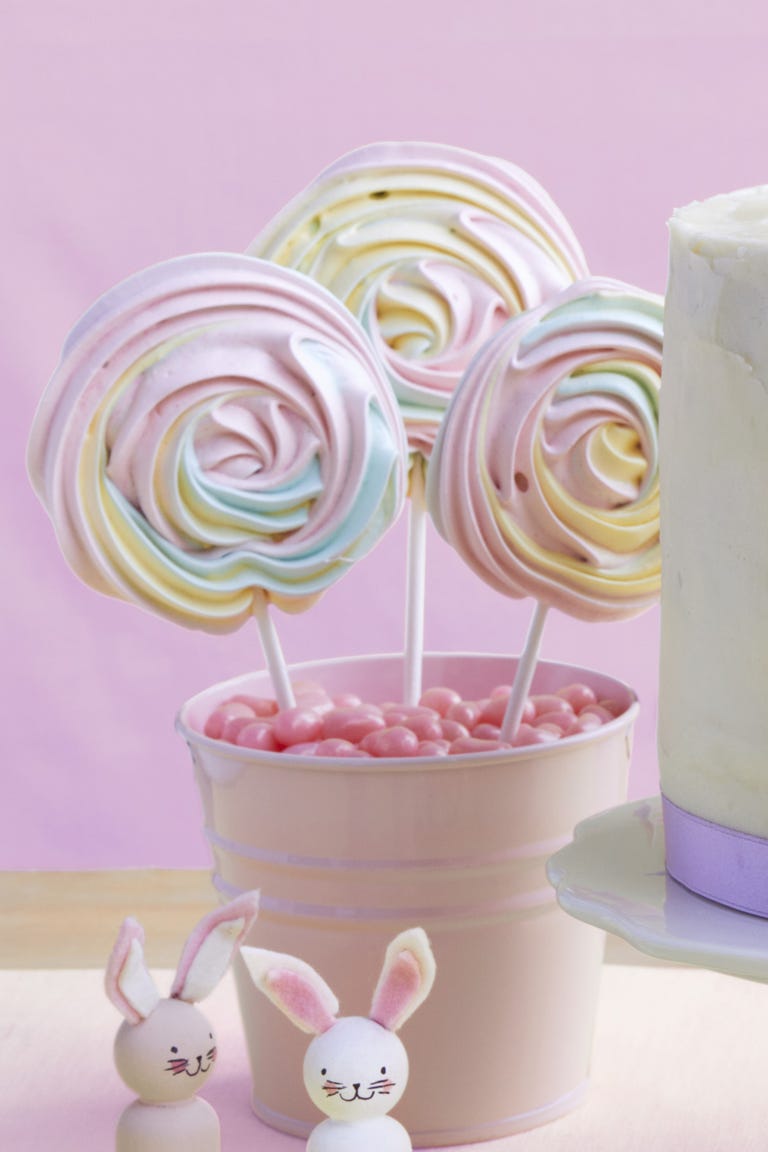 Found Women's Day
Carrot-Pineapple Cupcakes
Add a tropical twist to your carrot cupcakes this year! A match made in heaven!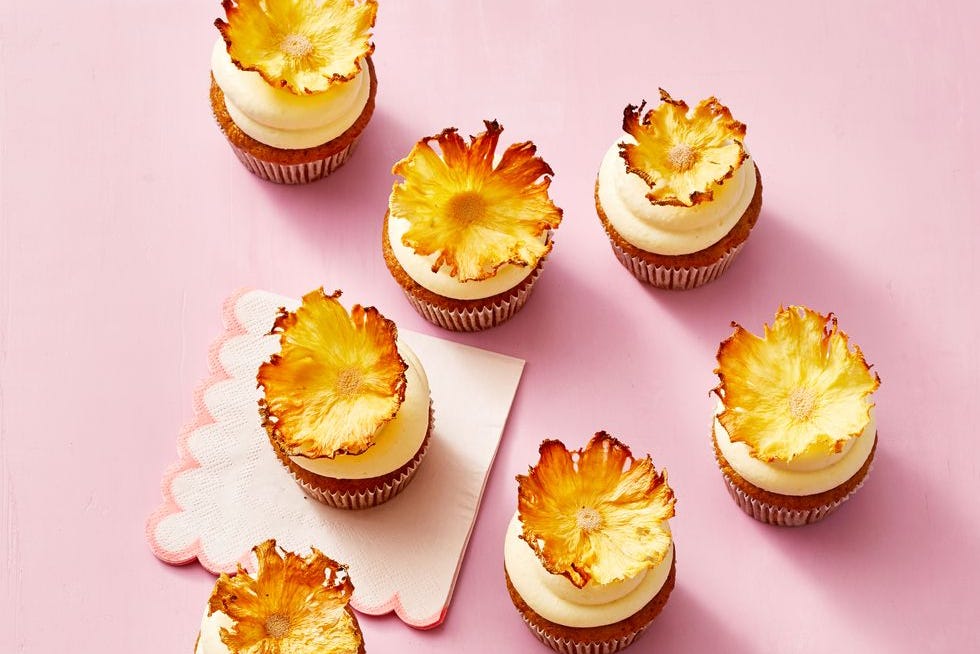 Found Good Housekeeping
Robins Egg No-Bake Cheesecake
Malted cheesecake is a delicious way to enjoy Easter dessert!
Found The Feed
Cottontail Bunny Butt Cookies
Create your own hopping bunny butt cookies with this fantastic cookie recipe!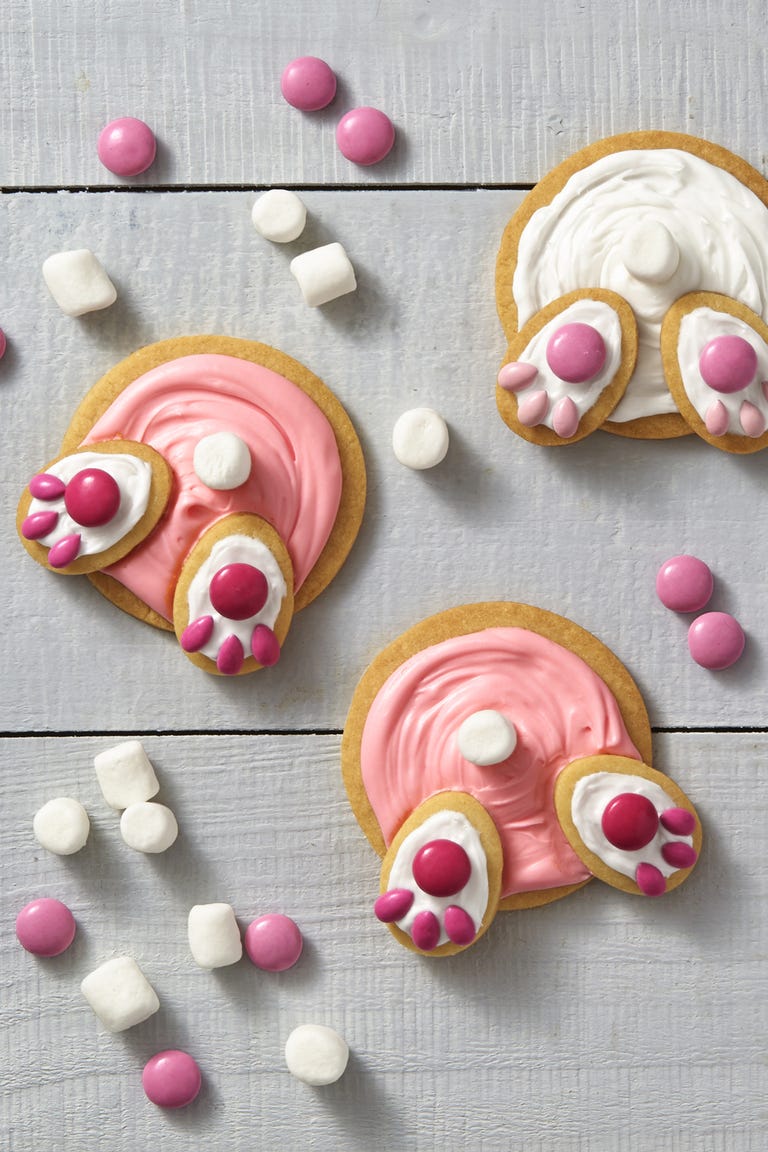 Found Good Housekeeping
Peanut Butter Easter Egg Blondies
Yum! Why not give these peanut butter blondies a try this year?!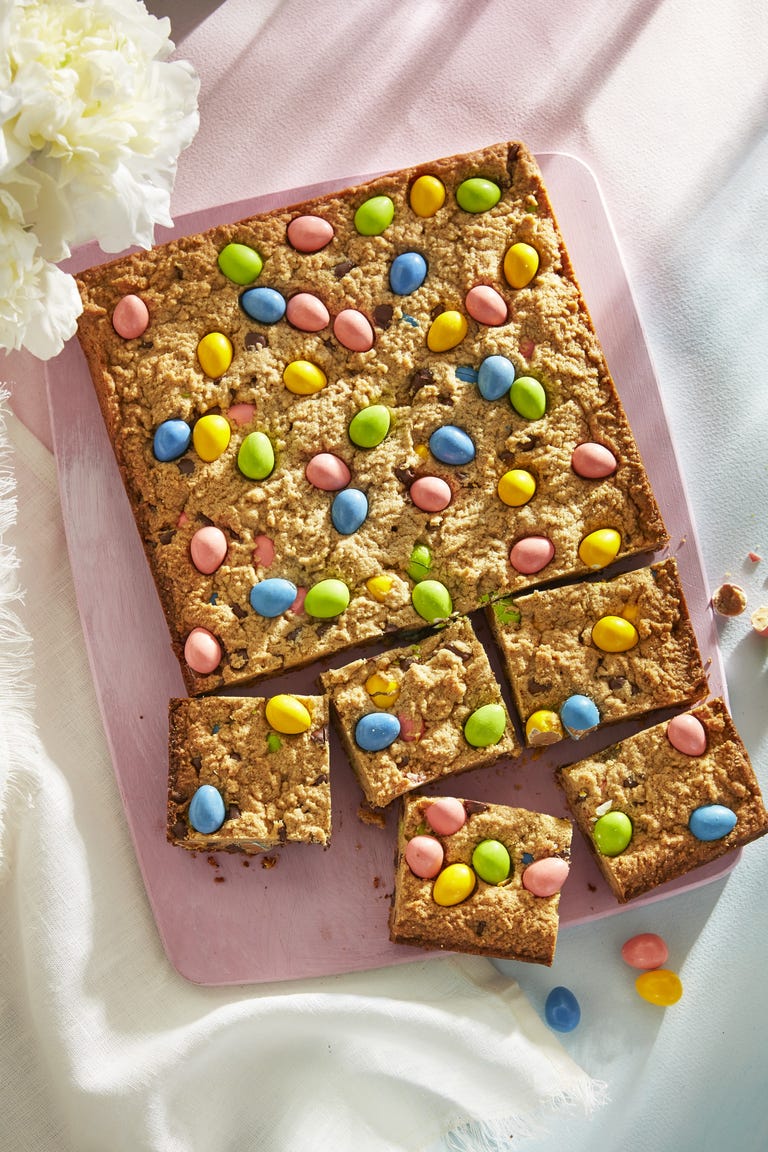 Found Country Living
Easter Basket Cake
This is a truly show stopping dessert to enjoy with your family this Easter!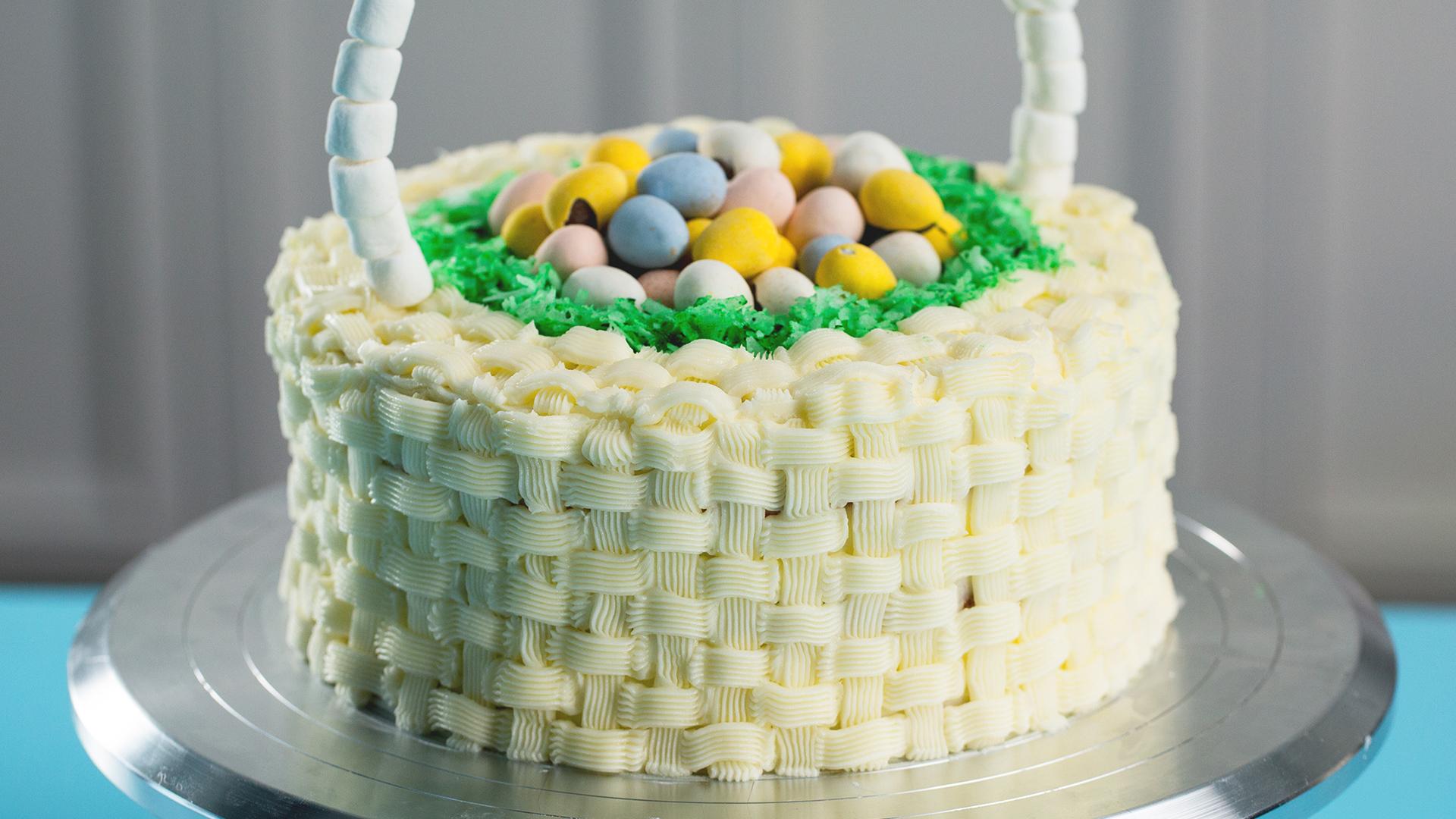 Found My Recipes
Lemon and Lavender Cupcakes
The lemon is the perfect compliment to the beautiful lavender flavored cupcakes!
Found The Cake Blog
Rustic Honey Cake
Celebrate the coming of Spring and its pollinators with this beautiful, rustic honey cake!
Found Taste of Home
Easter Cheesecake Macarons
Macarons can be tricky to make, but this recipe makes it easy and seasonal!
Found Baked By An Introvert
Meyer Lemon Madeleines
Enjoy the fresh flavor of lemon in these decedent Spring cookies!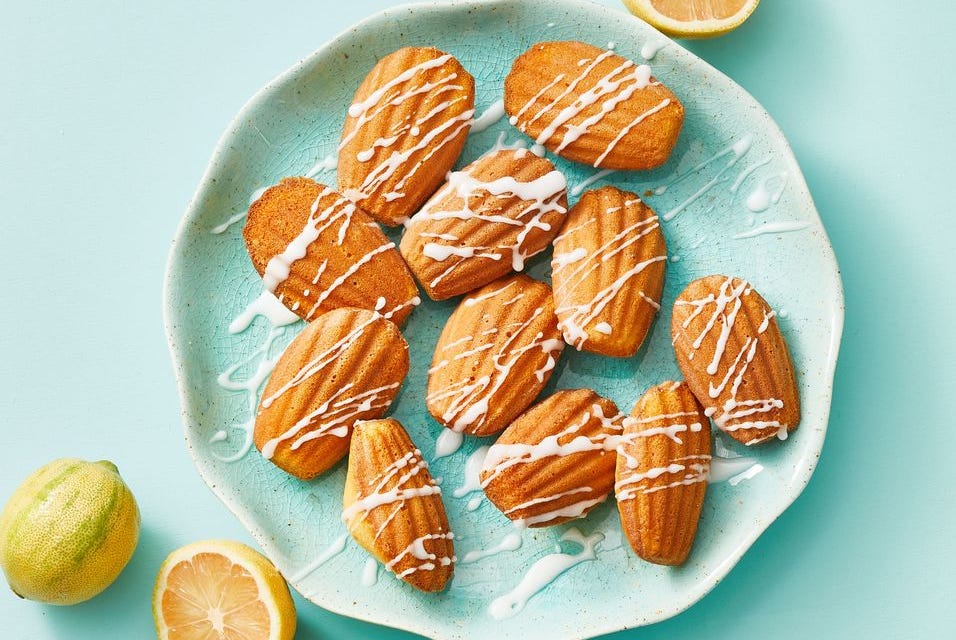 Found Good Housekeeping
Blue Swirl Cheesecake
Sugar and fresh blueberries? It's a winning combination in this lovely cheesecake!
Found Taste of Home
Pastel Macaron Cake
Is there a better decoration for a cake than macarons?!
Found Wilton
Easter Bird's Nest Recipe
Creamy peanut buttery goodness comes together with this twist on the haystack! Top with candied eggs or jelly beans!
Found All Recipes
Meringue Shells with Lemon Curd
If you have a big Easter meal planned, you can celebrate with this light and fruity lemon curd wrapped in meringue!
Found Taste of Home
Baked Carrot Cake Donuts
Having an Easter brunch? These make the perfect addition to the table!
Found Wilton
Boozy Peeps
These aren't your mother's peeps! They're infused with liquor of your choice!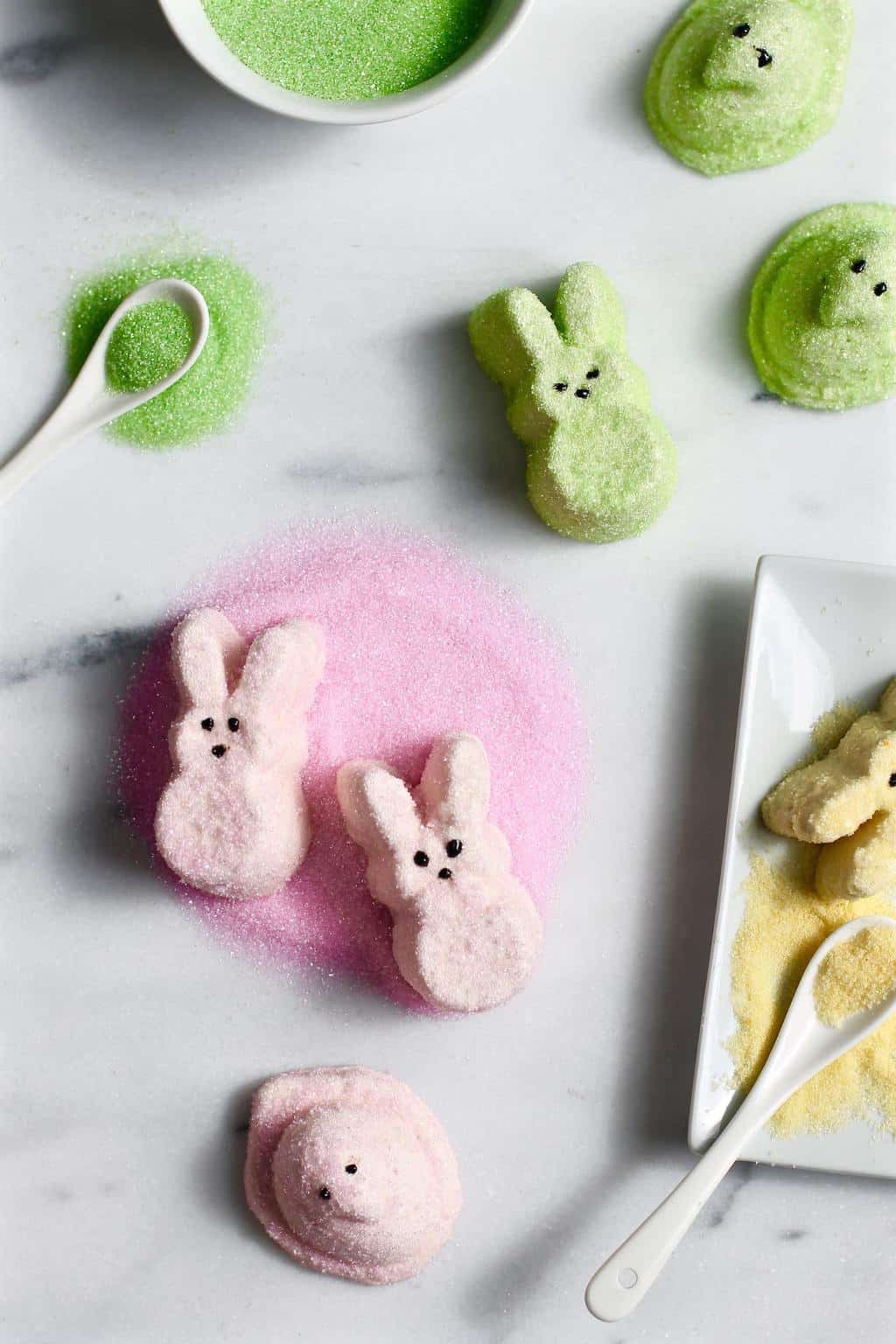 Found Sugar and Cloth
Vanilla Malt Cake
Enjoy all of the deliciousness of vanilla and malt together!
Found Cookie Named Desire
Flowery Fruit Tarts
This is an adorable and fruity way to celebrate Spring!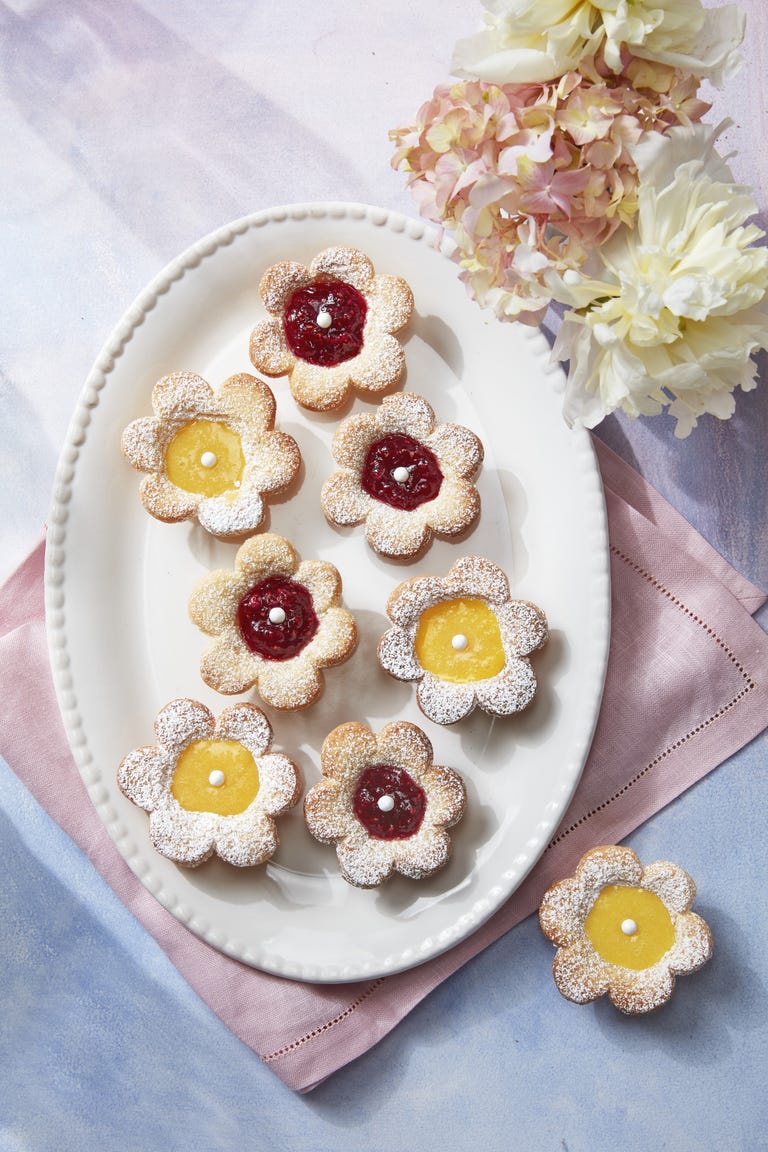 Found Country Living
Lime Angel Food Cake
We've had several lemon inspired desserts on this list… but this one is for those who prefer lime!
Found Taste of Home
Crème Egg Cheesecake
Is your mouth watering yet?! Cadbury crème eggs are given a fantastic twist with this delicious cheesecake!
Found Good Housekeeping
Bunny Tail Treats
These bunny tails taste like coconut and they are easy and fun to make!
Found Pizzazzerie
Rhubarb Crumb Cake
If you aren't using rhubarb in your baking already, you should be! And here is the perfect opportunity!
Found Bakes By Brown Sugar
Banana Skillet Upside-Down Cake
Do you and your family love banana? Then this unique banana cake might be for you!
Found Taste of Home
Painted Fondant Egg Cookies
These are such a beautiful addition to the Easter table, they're almost a shame to eat!
Found Wilton
Ginger Plum Tart
These two flavors together sing in a tart! Why not give it a try?!
Found Taste of Home
Dark Chocolate Orange Raspberry Tiramisu
Chocolate is the perfect thing to pair with a light fruity tiramisu cake!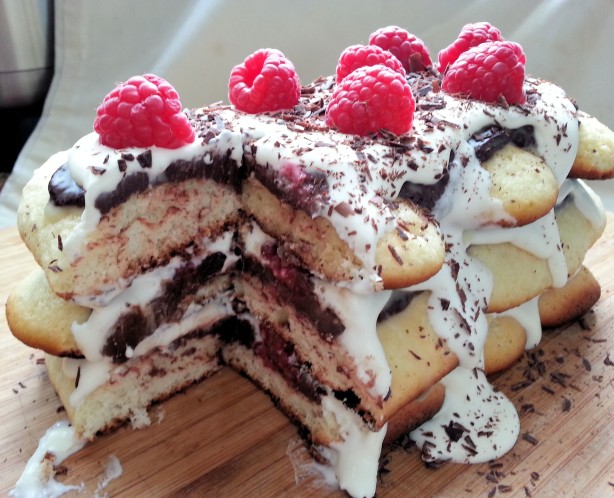 Found Mommy Kat and Kids
Carrot Cake
Carrot cake is an Easter favorite and this recipe is phenomenal!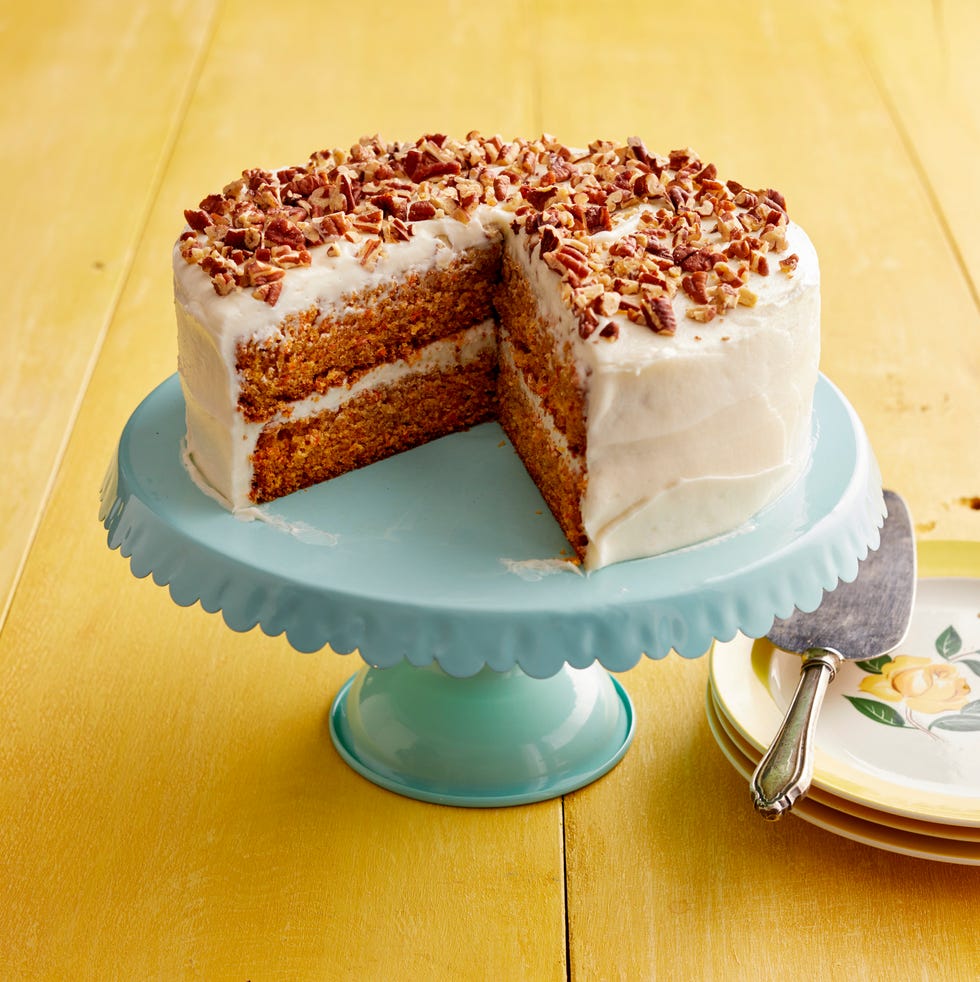 Found The Pioneer Woman
Easter Sugar Cookies
These cookies are so cute and delicious!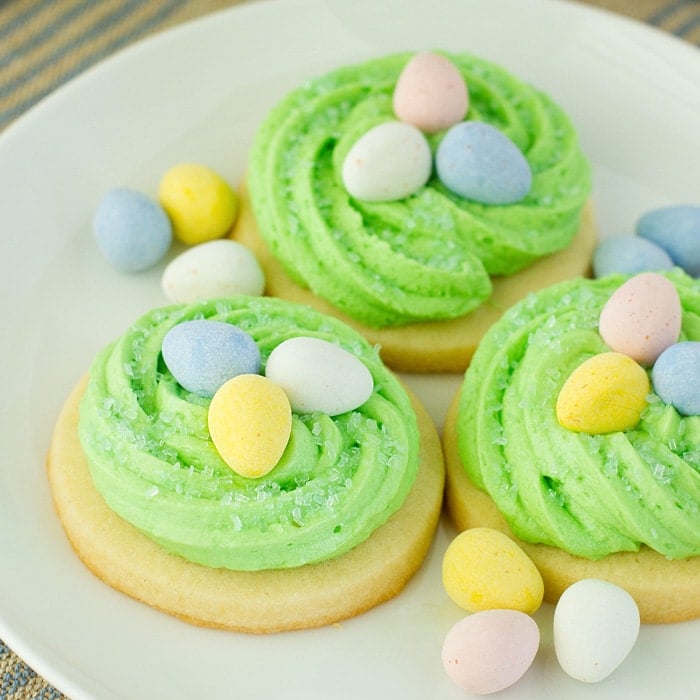 Found Lil Luna
Orange Creamsicle Cheesecake
Use orange to highlight the sweetness in your Easter cheesecake this year!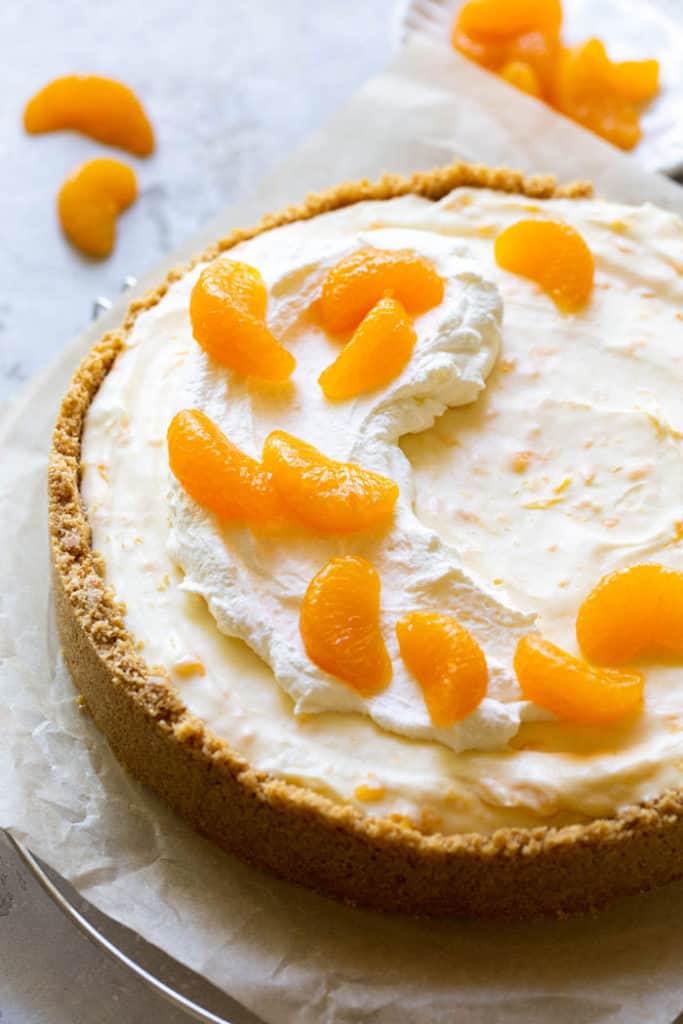 Found Grandbaby Cakes
Easter Oreo Bark
If you're an Oreo lover, you can make this classic Oreo bark with pastel accents!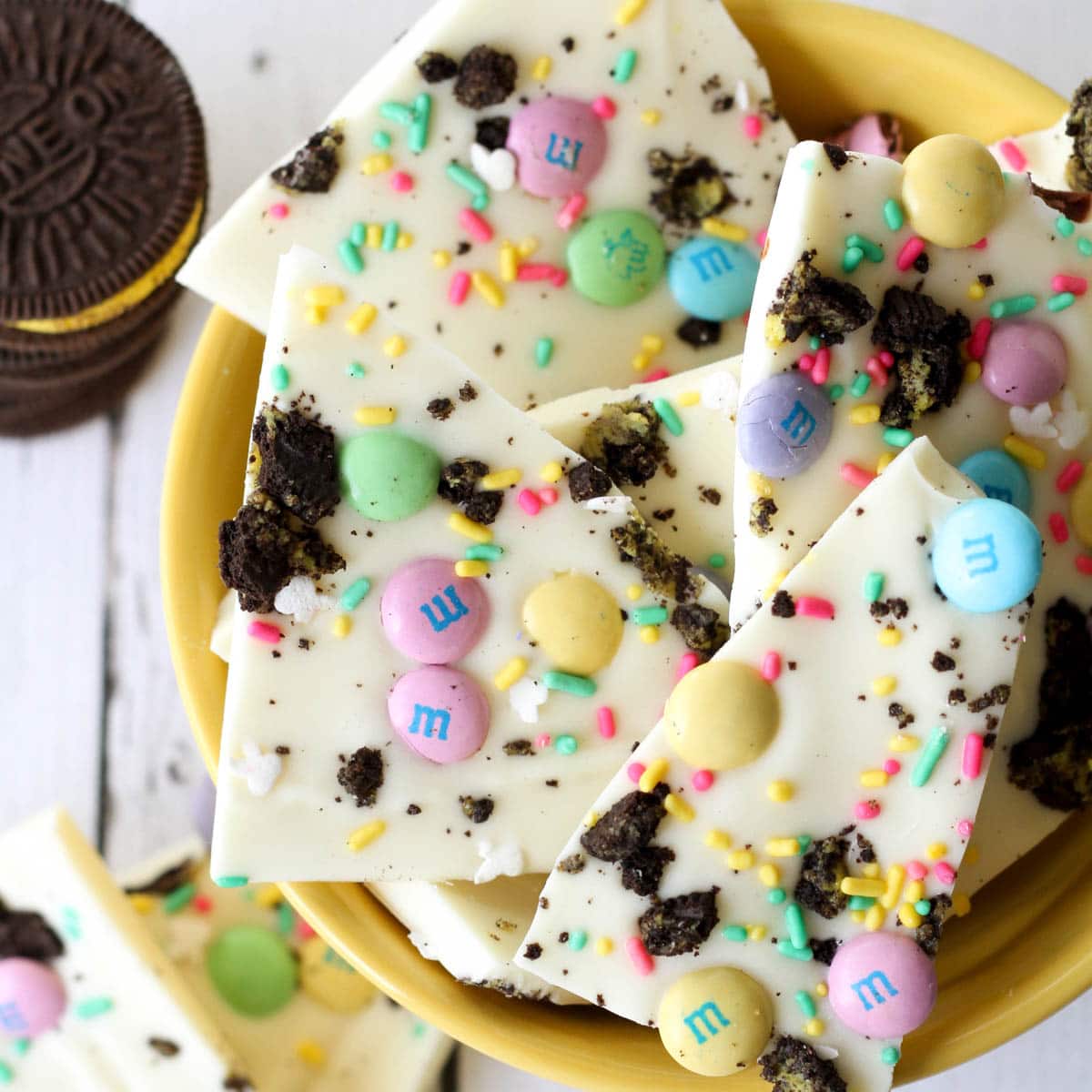 Found Lil Luna
Strawberry Nutella Puff Pastry
Nuella… enough said!
Found The Pioneer Woman
Banana Walnut Cake
Banana and walnut is a winning combination for your Easter dessert!
Found The Modern Proper
You May Also Enjoy…
30 Spring Inspired Porch Decor DIYs
33 Eco-Friendly DIY Spring Cleaning Products
37 Delightful and Decorative DIY Projects for Your Garden
31 Home Projects to Put On Your Spring To-Do List