Hello, DIYers!
Is anyone else starting to feel the Spring cleaning itch?! Looking around the house, there is an urge to purge everything and clean like crazy! But as we all know, certain cleaning and disinfectant products have been in short supply for quite some time. Other products can simply become pricey and are filled with a long list of harsh chemicals. But you can avoid all of that! We've put together this list of all natural cleaning products that you can make yourself!
Happy cleaning!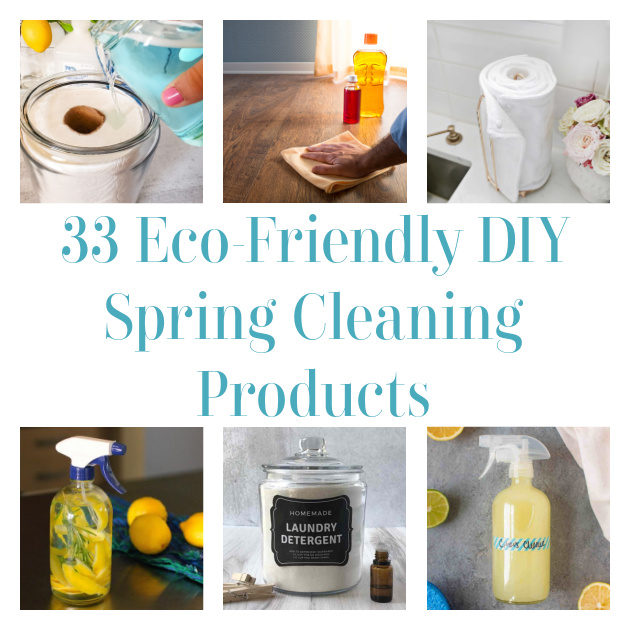 Rosemary Lemon Natural All Purpose Cleaning Spray
A lovely fresh scent and free of chemicals!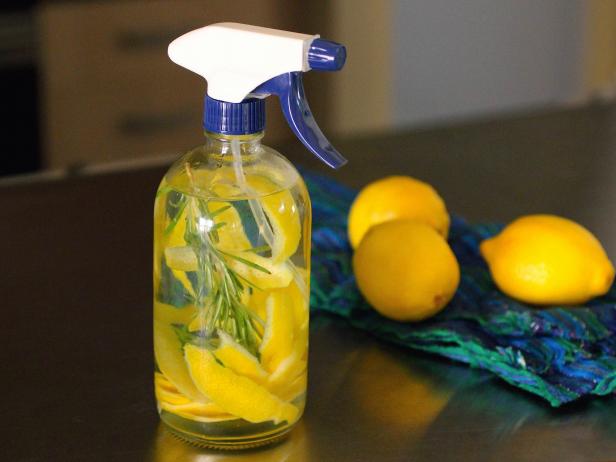 Found HGTV
Homemade Disinfectant Wipes
Disinfectant wipes are more relevant to have now than ever! But they can still be hard to find. The good news is that you can make your own at home!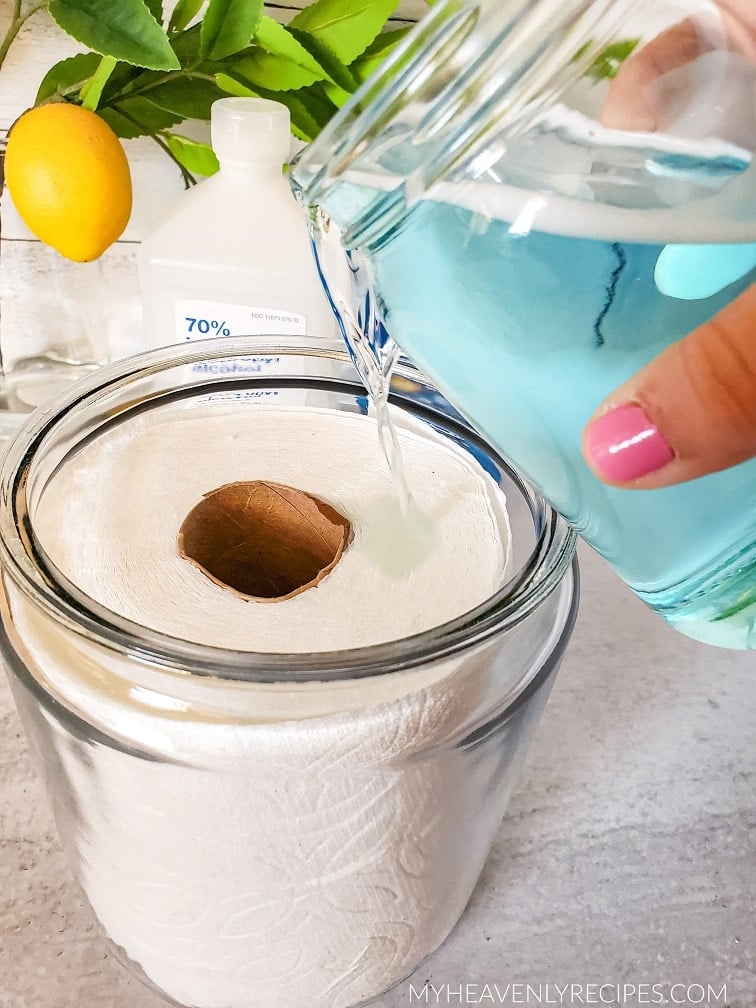 Found My Heavenly Recipes
All Natural Kitchen Cleaner
A lovely cleaner with a fresh scent!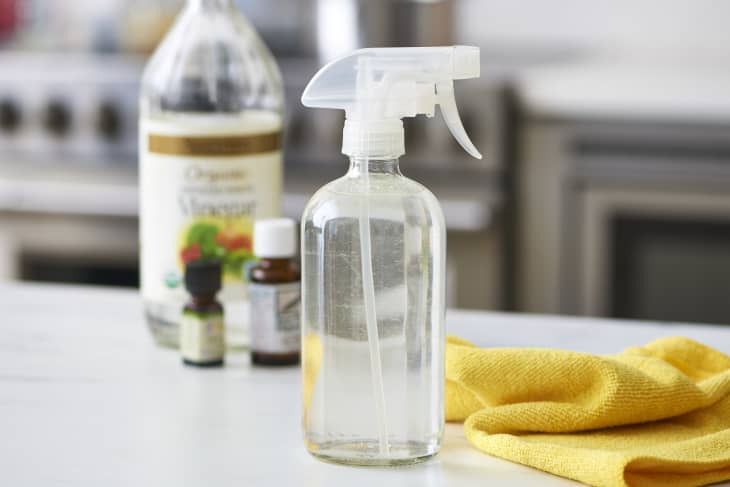 Found The Kitchn
Brass Cleaner
If you have brass items in your home to clean, this is the perfect way to do it!
Found Tree Hugger
Citrus All Purpose Cleaner
Invite a burst of freshness into your home with this all natural, all purpose cleaner!
Found Wholefully
Reusable Paper Towels
If you're a family that uses a ton of paper towels, you might consider making these reusable paper towels in order to cut down cost and create less trash!
Found A Beautiful Mess
DIY Toilet Bowl Cleaner
You don't have to spend a fortune buying high quality toilet bowl cleaner! You can make your own at home!
Found Live Simply
Homemade Glass Cleaner
Vinegar is the magical ingredient used to create this fantastic homemade glass cleaner!
Found The Spruce
Homemade Laundry Soap
Keep the unwanted chemicals out of your laundry by making your own!
Found One Essential Community
Hardwood Floor Cleaner
This is an amazing collection of homemade hardwood floor cleaner mixtures to choose from! This way, you'll be sure to be using the best possible product for your floors!
Found AHS
All-Natural Dusting Spray
This dusting spray is safe, efficient, and easy to make!
Found One Good Thing
Reusable Sponges
Save money while being environmentally conscious with these fantastic reusable sponges!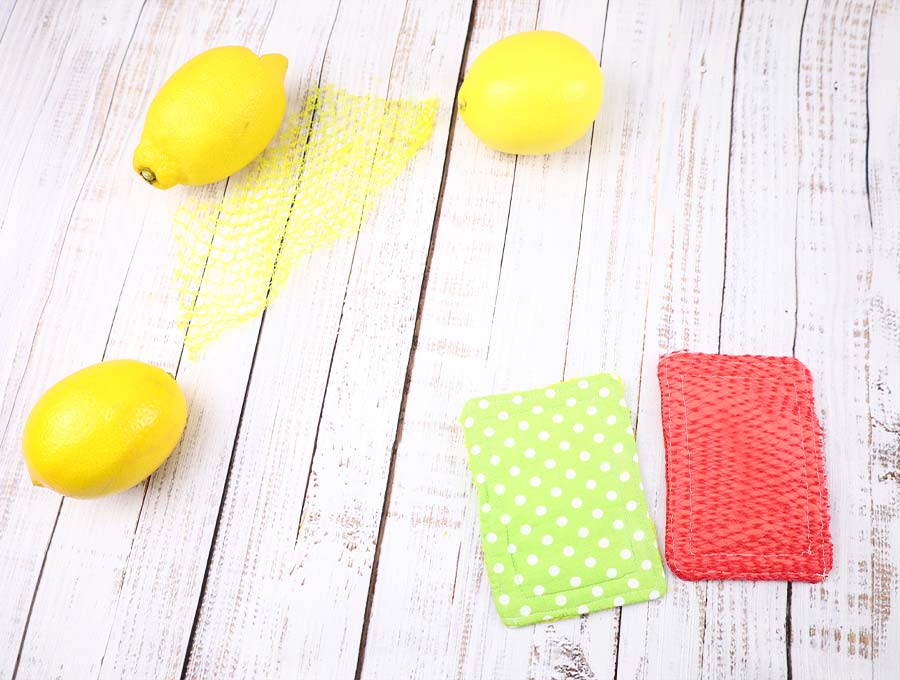 Found Hello Sewing
The Ultimate DIY Shower Cleaner
Whether you decide to go with the classic, 2 ingredient method or optimize it like the author, the result is one REALLY clean shower!
Found Soap Deli News
DIY Swiffer Wet Pads
Keep your floors clean with this DIY version of the Swiffer wet pads!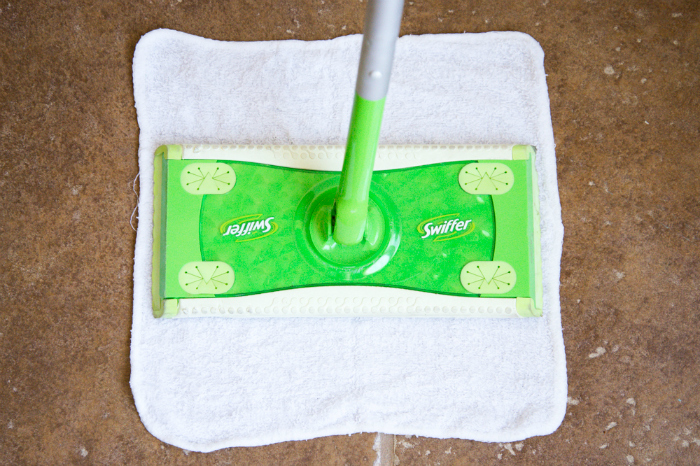 Found Happy Money Saver
Glass Stove Top Cleaner
Cleaning the top of a glass stove top can be difficult, especially if something has spilled over! But this DIY cleaning product makes it simple!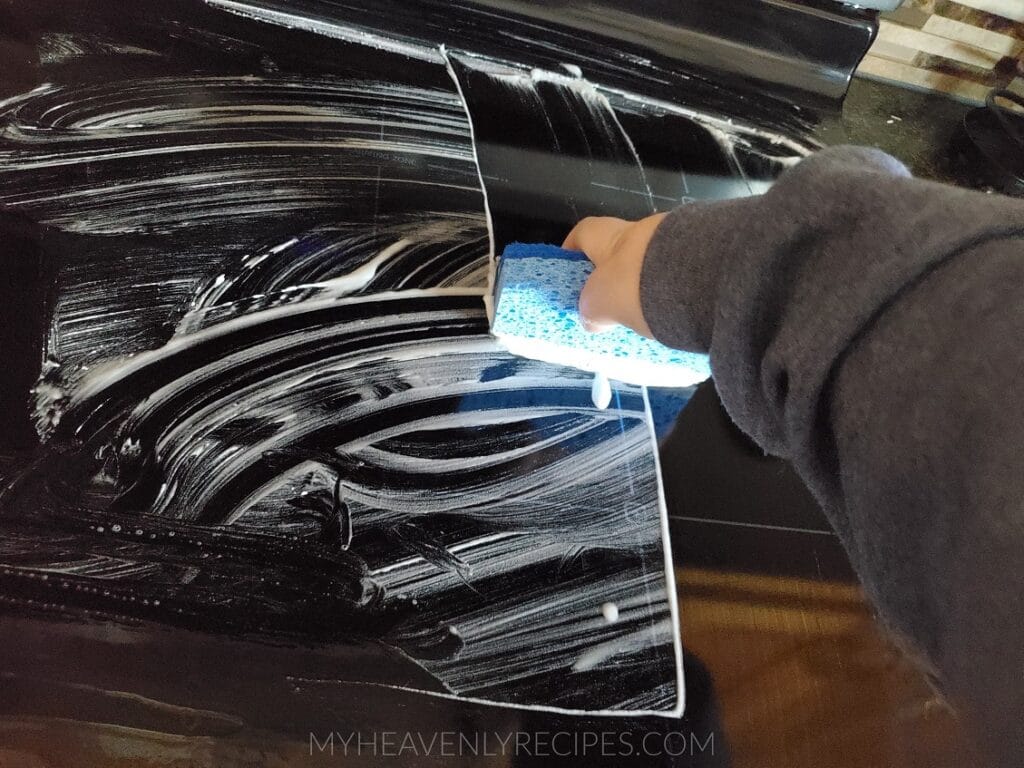 Found My Heavenly Recipes
Lemon-Scented Dishwashing Detergent Tabs
These are perfect to make in bulk and store! It saves you money and reduces unnecessary waste from packaging!
Found Happy Money
Homemade Grout Cleaner
Grout can be such a pain to clean! But this homemade product makes it easier!
Found Bob Vila
Deodorizing Carpet Sprinkle
Freshen up your carpet the easy way at home!
Found Mom 4 Real
Homemade Leather Conditioner
Treat your creamy leather with respect by making it the best possible leather conditioner out there!
Found Bob Vila
DIY Pledge Spray
Keep your wood looking clean with this DIY version of Pledge Spray! It's just 2 ingredients!
Found Fabulessly Frugal
Homemade Liquid Fabric Softener
You can keep your wardrobe cozy while saving money by making your own liquid fabric softener at home!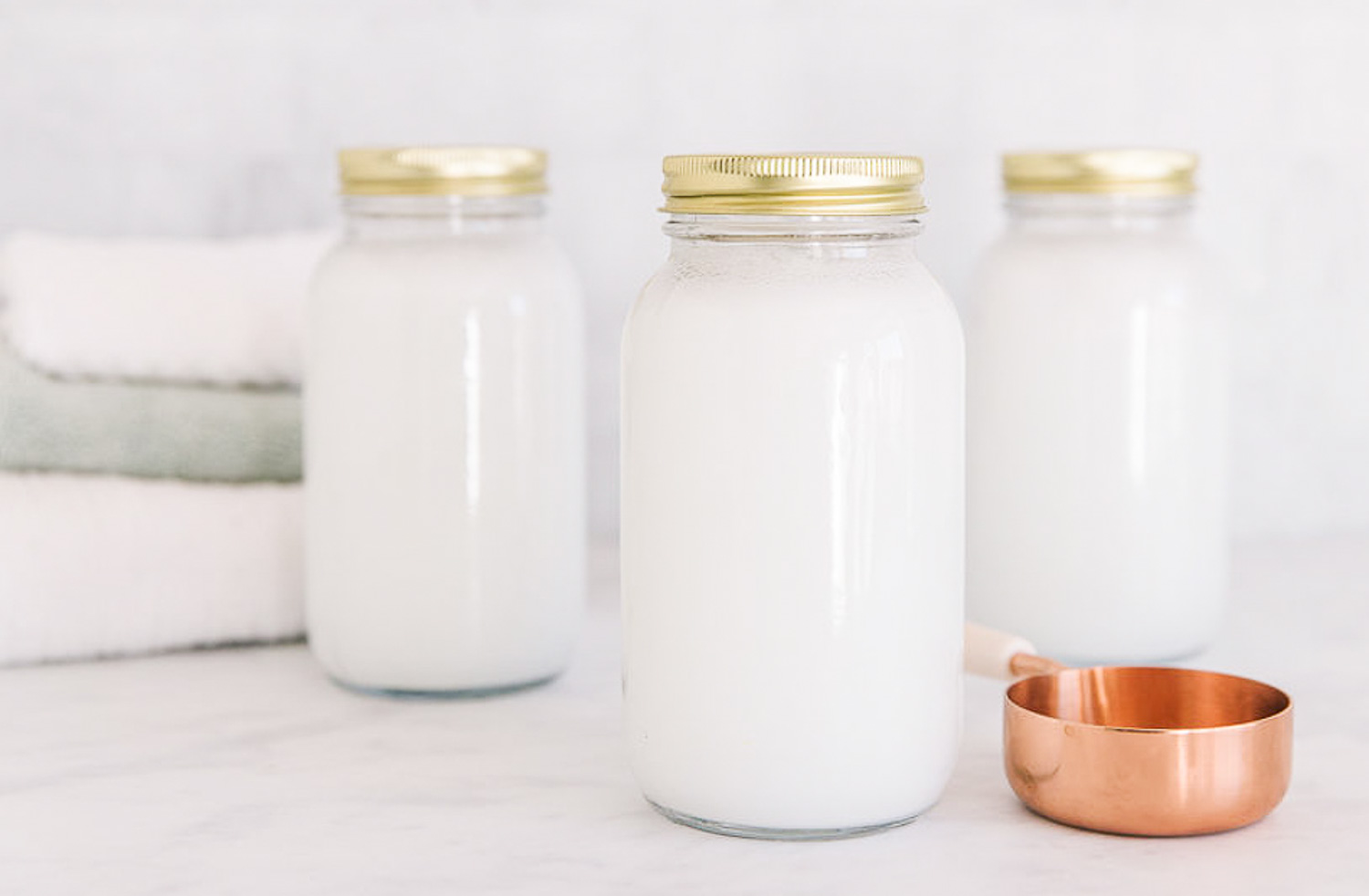 Found Happy Money Saver
Natural Heavy Duty Degreaser
Degreasers are a great way to get the heavy duty gunk out of your kitchen and other places in your home!
Found The Thrifty Couple
DIY Swiffer Cleaning Solution
Save yourself a boat load of money by re-filling your Swiffer container with a DIY version. You only need 3 ingredients!
Found Harth Hook Home
Upholstery Cleaner
This upholstery cleaner is especially great for anyone with pets at home!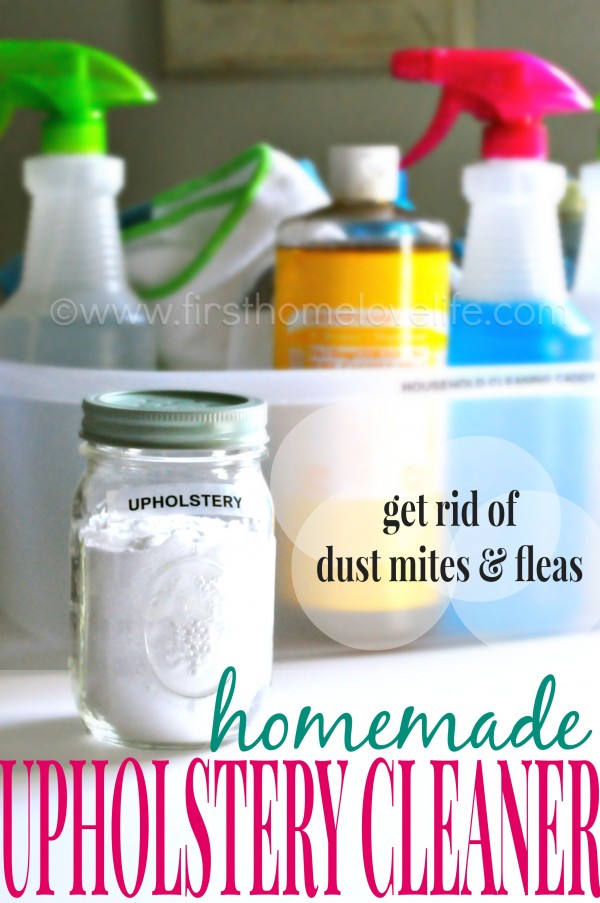 Found First Home Love Home
DIY Fridge Liners
Cleaning the shelves on refrigerators can be frustrating! But not if you have these wonderful fridge liners! The best news? You can make them yourself!
Found The Stark Nest
Homemade Air Freshener
Get your home smelling fresh with this lovely homemade air freshener!
Found The Spruce
Non-Toxic Stain Remover
Getting stains out is as easy as whipping something up in your kitchen!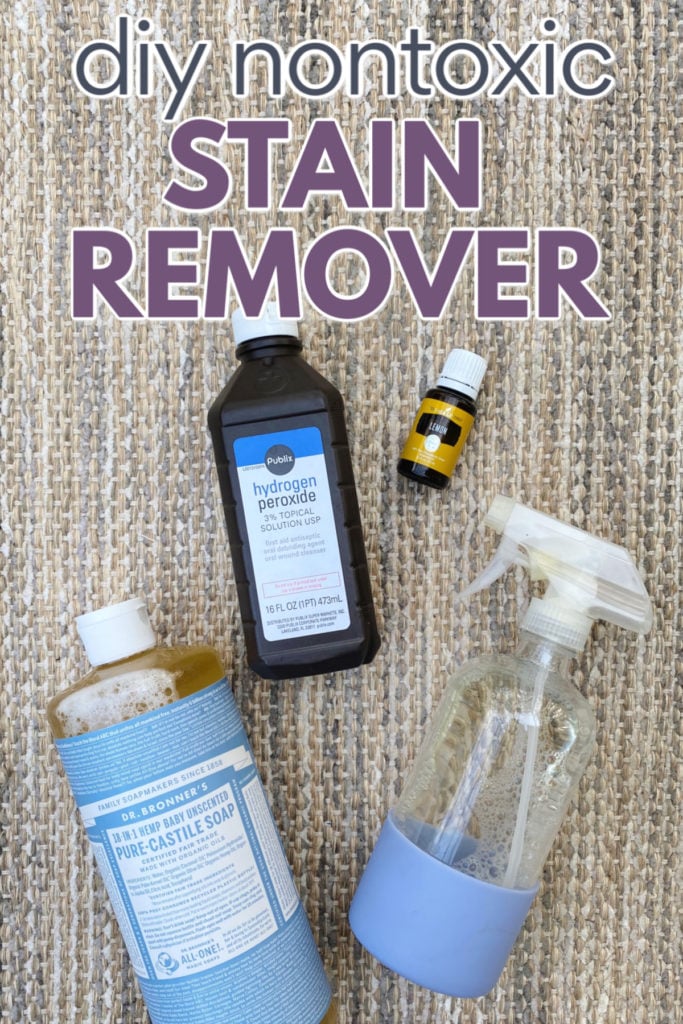 Found Green Child Magazine
Zero-Waste Kitchen Sponge
The expense of kitchen sponges adds up quickly! But you can renew them as often as you want by making reusable, zero-waste kitchen sponges!
Found Happiest Camper
Pet Odor Neutralizer
If Fido had an accident, don't worry! You can tend to the odor with this great odor neutralizing hack for pets!
Found The Bark
Toilet Bomb Fizzies
It's like a bath bomb for your toilet! After tossing it into clean water, the bomb will fizz up to release a odor neutralizing, cleaning, and stain removing agents!
Found Don't Mess With Mama
DIY Glass Cleaner Without Vinegar
If you can't get around the idea of of using vinegar to spray the surfaces of your home, consider using this alternative for a glass cleaner!
Found Essential Moves to Wellness
Hardwater Removing Spray
The minerals that make up hard water can be hard on your home. You can help keep it clean with this specialized DIY cleaner!
Found The Krazy Coupon Lady
Homemade Silver Polish
Keep your silver looking lovely with one of these amazing DIY silver polish tutorials!
Found Bob Vila
You May Also Be Interested In…
31 Home Projects to Put On Your Spring To-Do List
16 Ways to Use Lemons Everyday
Caring for Leather with the Best Leather Conditioner
31 Fabulous Ideas for Upcycling Old Furniture
How To Create Functional, Multi-Use Spaces In Your Home