Whether it's a hot & sunny day, or you just want a cold, frosty treat – popsicles are a great choice. If you're a DIY-er, it is easier also to make your own. Not only are they cheaper, but your DIY pops will often have super healthy, delicious ingredients. Because you control 100% of what goes into your popsicles!
We've found you 40 yummy popsicles to try. Now, pay attention: some of the recipes are what are known as 'boozy' popsicles, so those are adults-only pops! They are a fantastic treat to make for your summer BBQ where you want a light dessert to give your adult friends and neighbors. Just be sure they stay far out of reach of the little ones, and even the older kids – because they look tasty & exactly like any other homemade popsicle!
Some of our DIY pops are super easy to make, and only take 3 or 4 ingredients to make. Quite frankly, popsicles are usually very simple to DIY. But if you can feel the hot sun today & want pops to be ready in an hour or two, DIY-ing them and using only a couple of ingredients sure can save you a bit of time.
There are some terrific pops in kid friendly flavors too, that we know are going to be super pop-ular! Such as lemonade pops, or peanut butter and banana pops. Something for everyone to enjoy.
So, let's get started! Happy DIY-ing!
Strawberry Cheesecake Popsicle Recipe
Mmmm! Strawberry cheesecake is simply delicious. Enjoy it as a frosty treat too.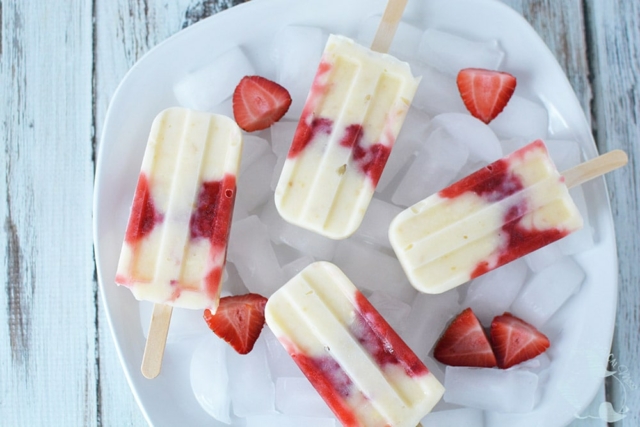 From AMagicalMess
Boozy Coconut Popsicles
Decadent adults-only pops! Chocolate & coconut, simply tempting.
From TrendHunter
Root Beer Float Popsicles
Is root beer your favorite soda? Enjoy it as a frosty treat and DIY these popsicles.
From EatingOnADime
Sangria Popsicles
Sangria is a summer drink. Why not DIY fun boozy popsicles?
From TheNoViceChefBlog
Milk & Cereal Breakfast Popsicles
Here is a unique take on popsicles. It's up to you if you actually eat them for breakfast!
From InKatrinasKitchen
OH, MO YOU DIDN'T: STRAWBERRY MOJITO POPSICLES
A new trend is boozy popsicles for adults. These are inspired by strawberry mojitos.
From PaperNStitchBlog
3 Ingredient Yogurt Popsicles
Want popsicles that are easy to make? Try these yogurt ones!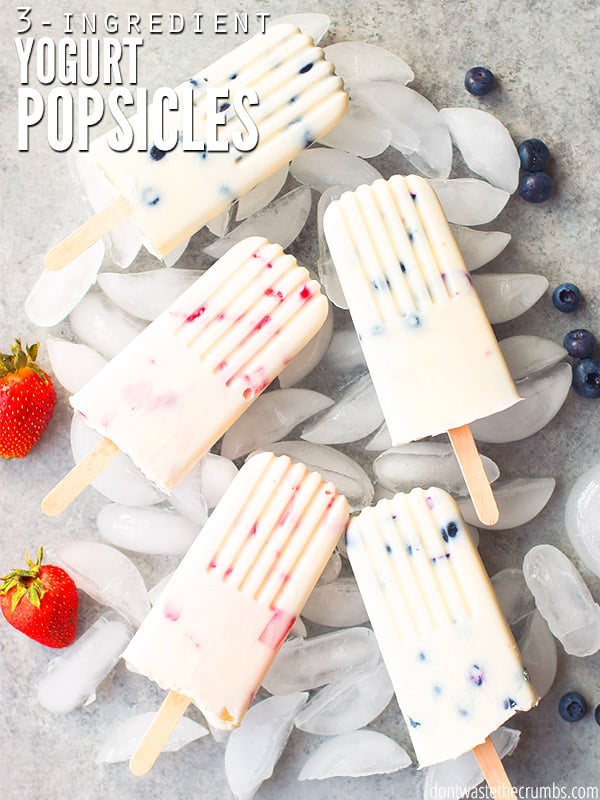 From DontWasteTheCrumbs
Where did the ice cream man go?
Boozy fun pops for adults! Here are mango mojito popsicles!
From Tasty-trials
Watermelon and Kiwi Pops
Here is a fun pop to make, just in time for summer. The Kiwi adds a truly unique taste.
From RealFoodByDad
Rum Punch Freeze Pops
A fun, boozy popsicle perfect for summer parties. Remember: adults-only!
From Foodal
Raspberry and Coconut Milk Popsicle Recipe
Are you a huge coconut milk fan? DIY these yummy, sweet popsicles!
From Suburbia-Unwrapped
Fruit Smoothie Popsicles
Smoothie fan? DIY these yummy popsicles!
From ImBored-LetsGo
Rainbow Popsicles That Will Make You Smile
Want popsicles will pretty rainbows in them? DIY these.

From Cutefetti
Berry Lemonade Popsicles
Not only do these taste yummy, they look fantastic too. DIY these!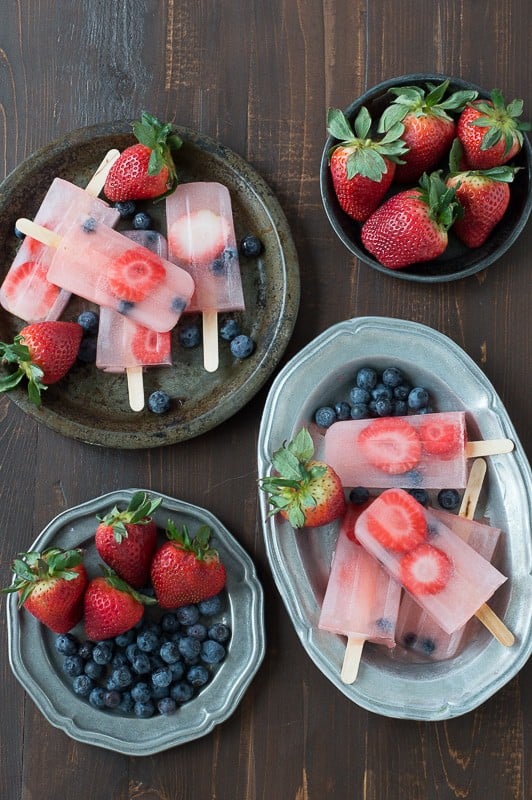 From TheFirstYearBlog
Neapolitan Popsicles
Love the classic ice cream flavors? DIY these fun popsicles this summer.
From CookingClassy
Three Ingredient Strawberry Popsicles
Want popsicles that are easy to make? Try these yummy strawberry ones!
From NoBiggie
Strawberry Banana Popsicles
These 3 ingredient popsicles are simple to make. Don't miss this DIY recipe!
Rainbow Popsicles
So pretty! DIY these for your kids' party or other fun summertime event.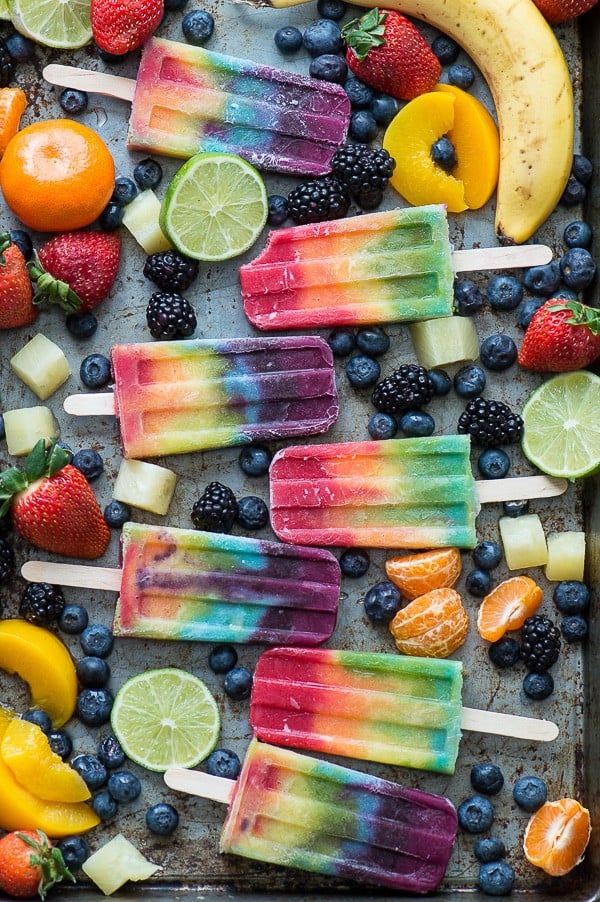 From TheFirstYearBlog
Raspberry Cheesecake Yogurt Popsicles
Love cheesecake? Try these sweet and frosty popsicles.
From RecipeRunner
5-INGREDIENT PIÑA COLADA POPSICLES
Boozy cocktail fan? These are perfect for your summertime adults-only party!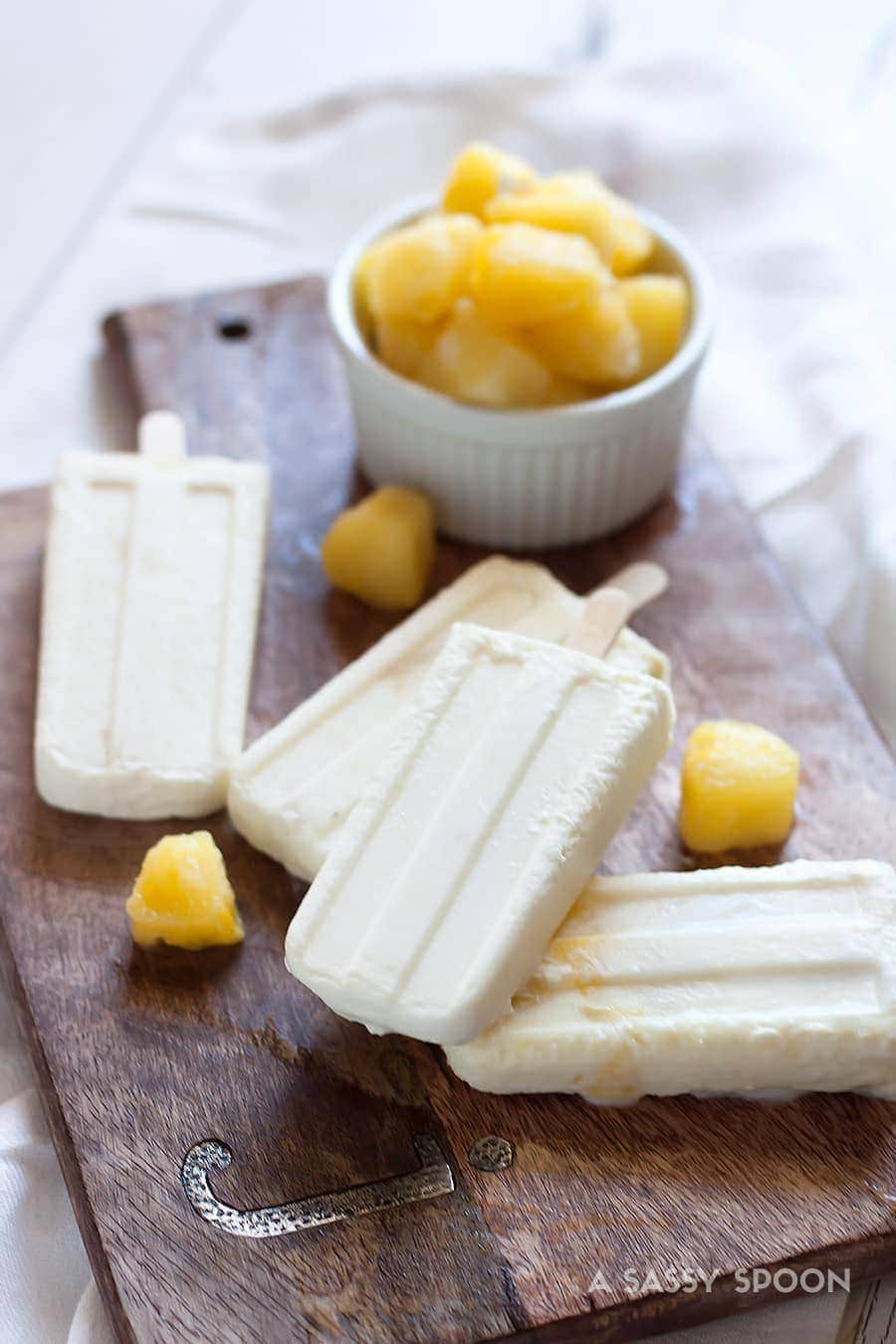 From SassySpoon
Green Smoothie Popsicles
Is your go-to drink a green smoothie? Why not DIY some as popsicles?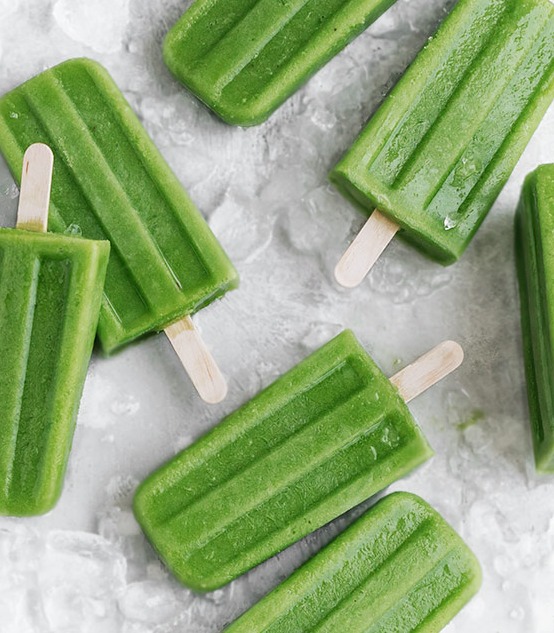 From AsEasyAsApples
CUBA LIBRE "MALIBU & PEPSI" POPSICLES
This is a popular summertime drink. Make for your next adults-only party!
From TheYummyTruth
Lemonade Popsicles
Lemonade is so popular in the summertime. Now you can have it as a popsicle too.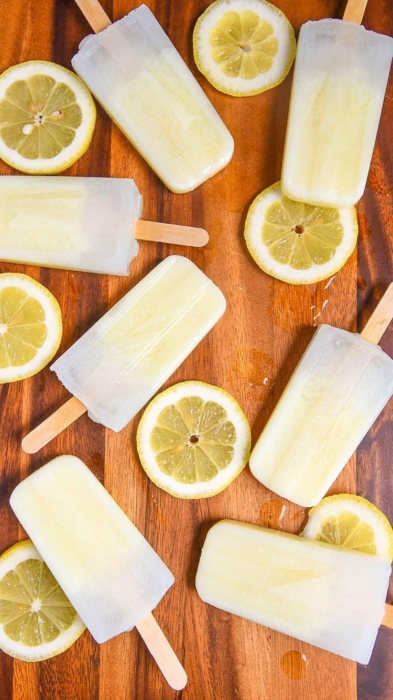 From CourtneySweets
Strawberry Daiquiri Popsicles
Here's a fun summer themed boozy popsicle! DIY this one.
From ANightOwlBlog
MINT CHOCOLATE CHIP GREEK YOGHURT POPSICLES
Are you a mint chocolate chip fan? These are the DIY popsicles for you!
CREAMY VANILLA BERRY POPSICLES
Does summertime mean enjoying berries to you? DIY these super yummy pops!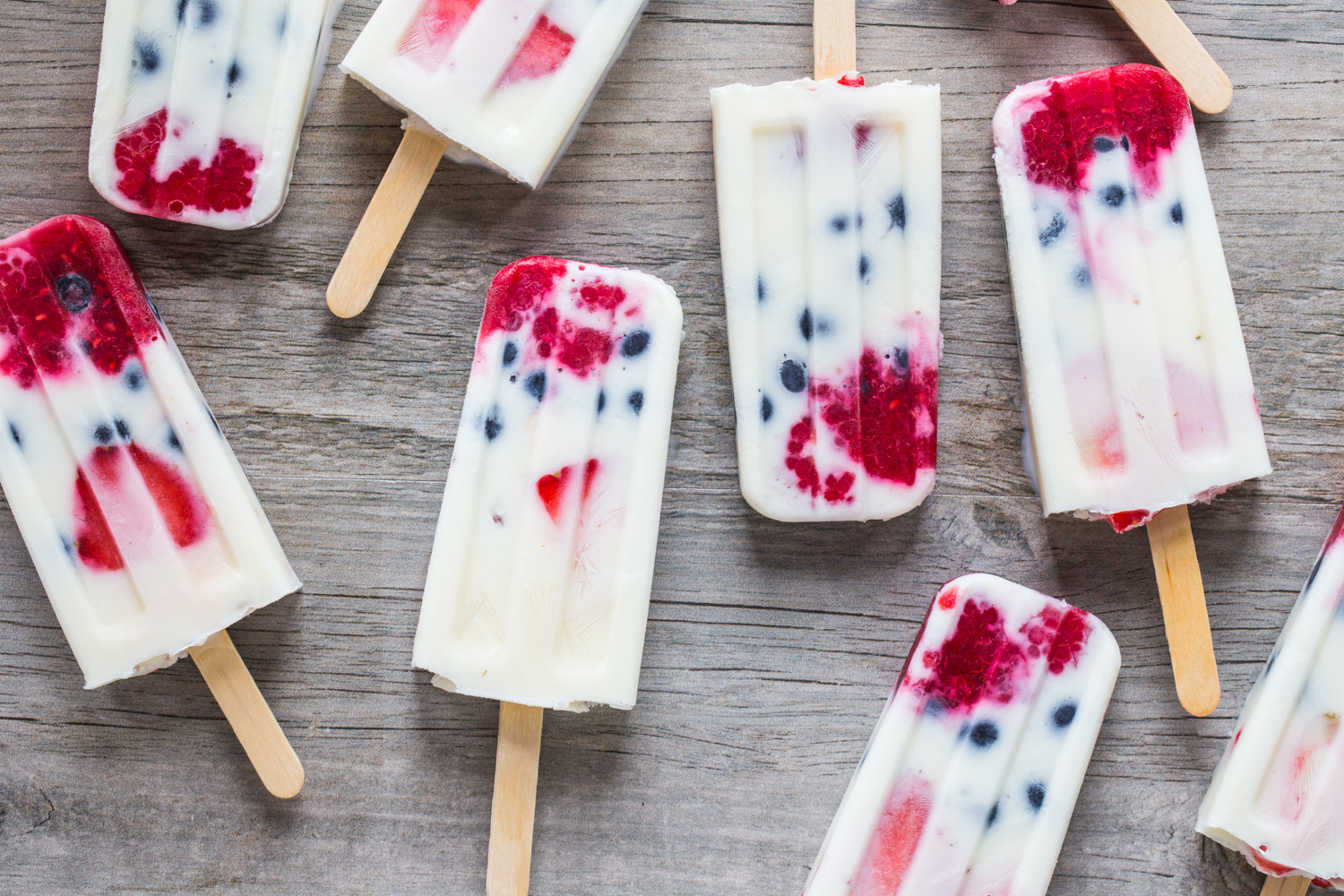 From JellyToastBlog
STRAWBERRY WATERMELON POPSICLES (VEGAN & PALEO!)
Want super healthy popsicles? DIY these for your family!
From OneLovelyLife
NUTELLA COOL WHIP POPSICLE
Does your family love the chocolate, nutty taste of Nutella? Then you've got to DIY these for this summer!
From BigBearsWife
Ripe Peach Popsicles
Sweet peaches are one of the great fruits you can look forward to every summer. Why not DIY them into some yummy popsicles?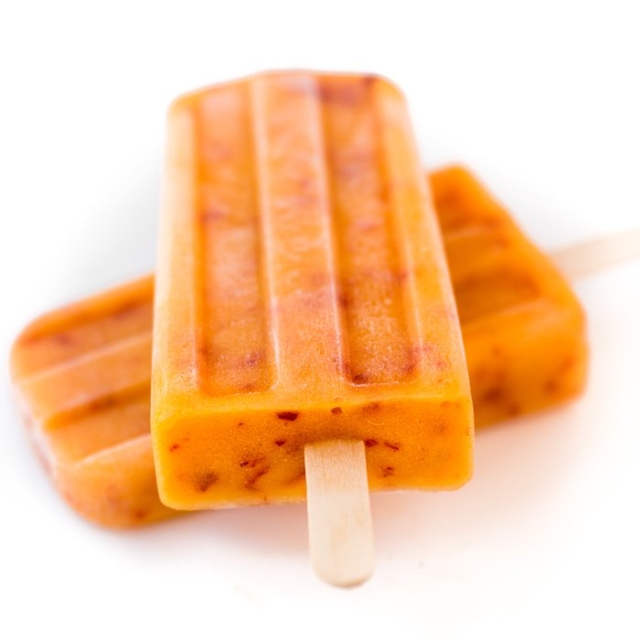 Watermelon Popsicles
Watermelon is such a popular summertime fruit. Why not DIY this to enjoy?
From HelloLittleHome
Homemade Fudgesicles
Love chocolate? Then these fudgesicles are your perfect summertime sweet!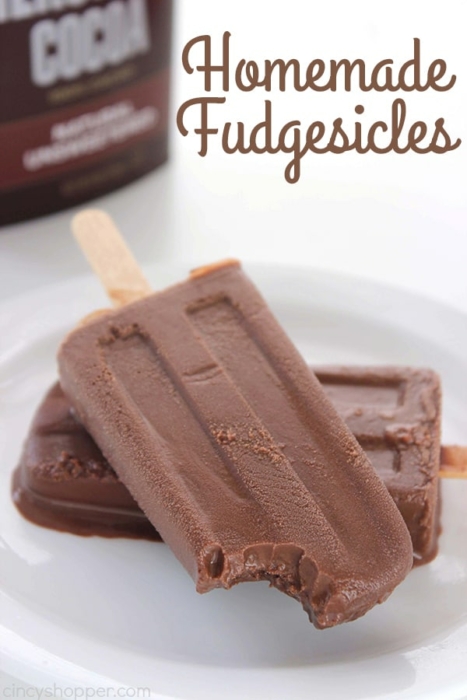 From CincyShopper
Cake Batter Popsicles
Are you a huge cake fan? Give these fun, sprinkly popsicles a try.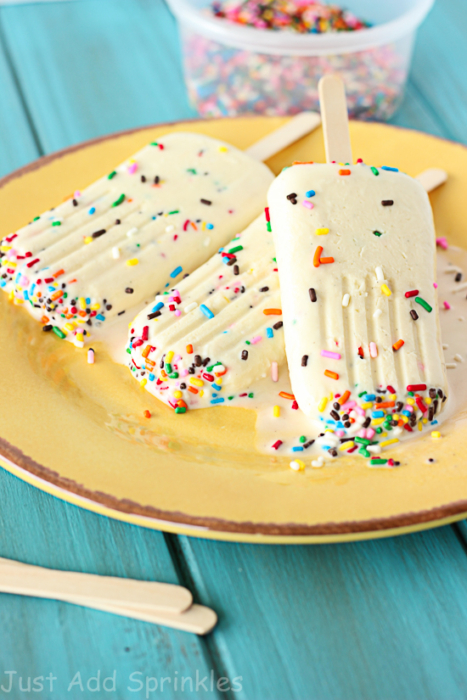 From Just-Add-Sprinkles
JELLO Popsicle Recipe
Do your kids love JELLO? Why not make these?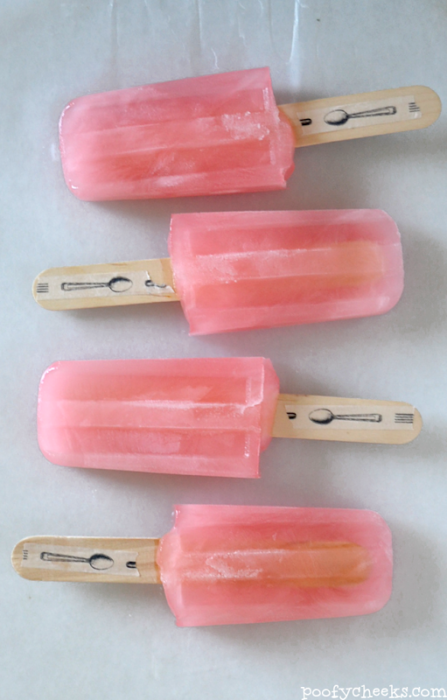 From PoofyCheeks
Cookies N Cream Popsicles
Yummy! Who can resist cookies & cream? Such a sweet combination.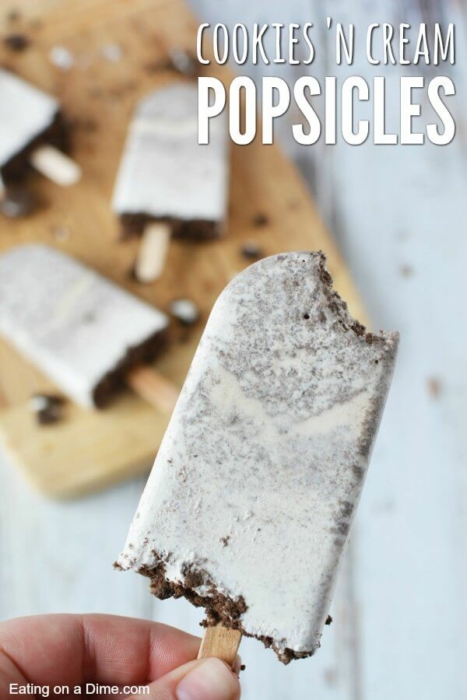 From EatingOnADime
Peanut Butter Banana Yogurt Popsicles
Made with 2 of kids' favorite flavors! DIY these for your family this summer.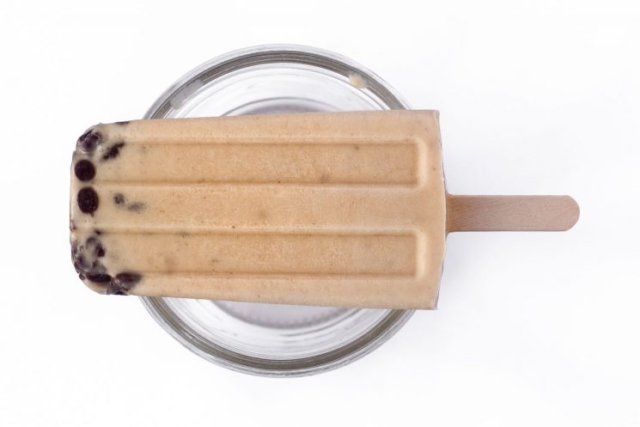 From SuperHealthyKids
Float Popsicles
No, these don't always have to be root beer. Just pick your favorite soda and DIY them.