Hello, DIYers!
Mother's Day is coming up on Sunday, May 9th! If you have a Mom who deserves the best, you can treat her to a lovely breakfast in bed! Not much of a wizard in the kitchen? No problem! We've collected free recipes that your mother will LOVE! Pair any of these delicious meals with her favorite fresh cut flowers and set her up for the perfect day!
Happy Mother's Day!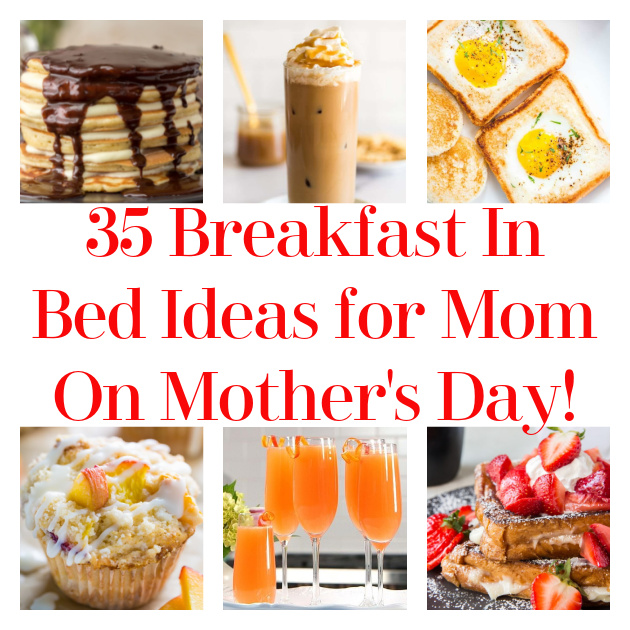 ...
Peaches and Cream Muffins
Found Baker By Nature
Loaded Breakfast Bombs
Give Mom an extra layer of surprise with these loaded breakfast bombs!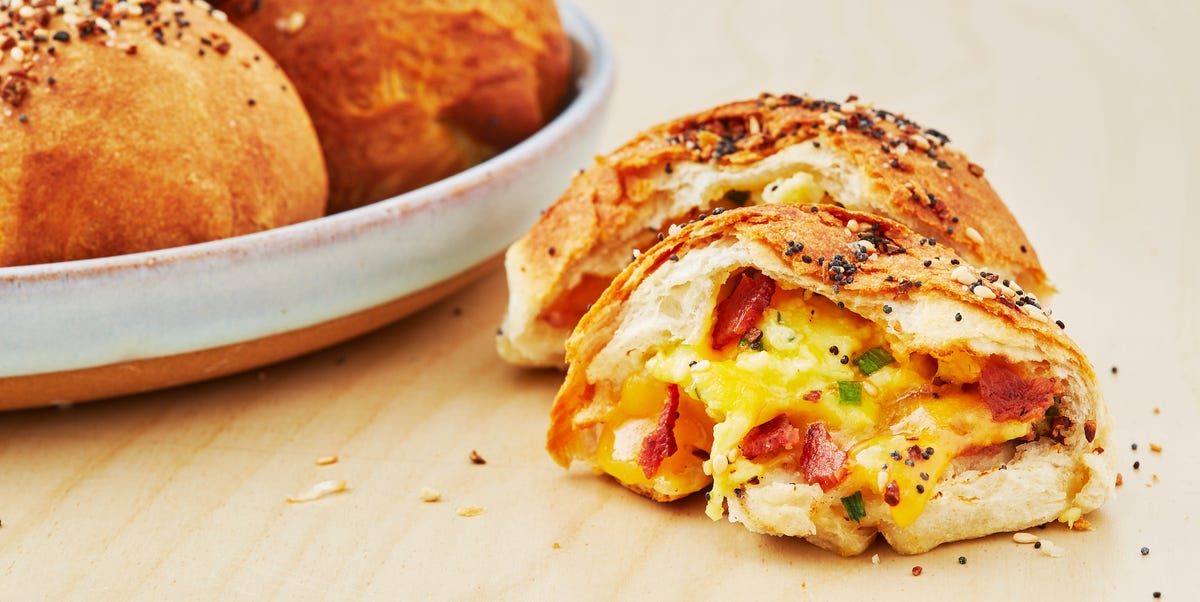 Found Delish
Delicious Scones
Mouthwatering! Absolutely mouthwatering! Just don't forget the coffee!
Found Sallys Baking Addiction
Iced Caramel Macchiato
Mom's tend to have a soft spot for iced coffee beverages! If your Mom is one of them, consider serving this with her breakfast!
Found Baking Mischief
Boston Cream Pancakes
YUMMY! If your mom loves Boston cream, these are PERFECT!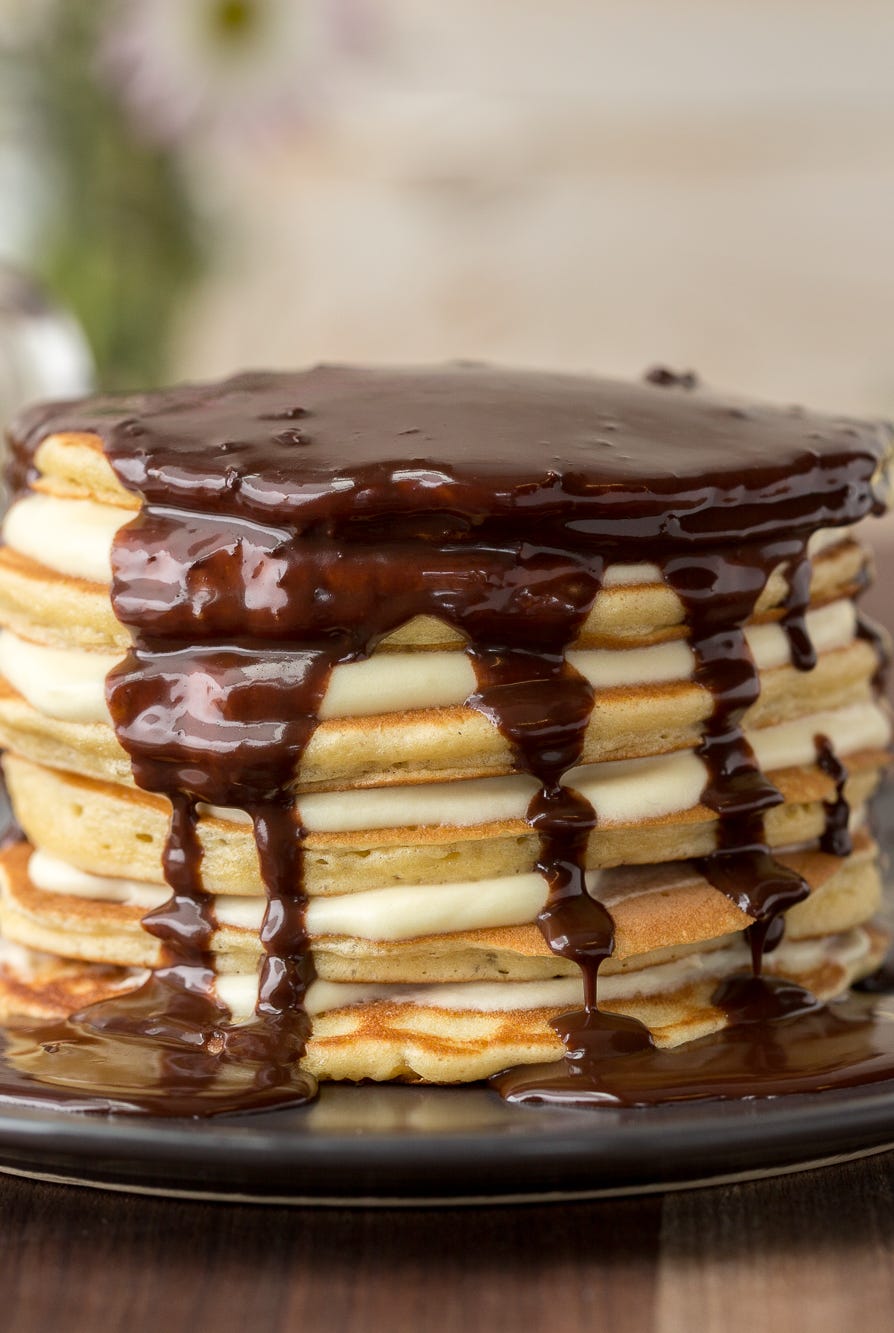 Found Delish
Oven-Baked Frittata With Veggies
This is easy to prep the night before for ease of the surprise!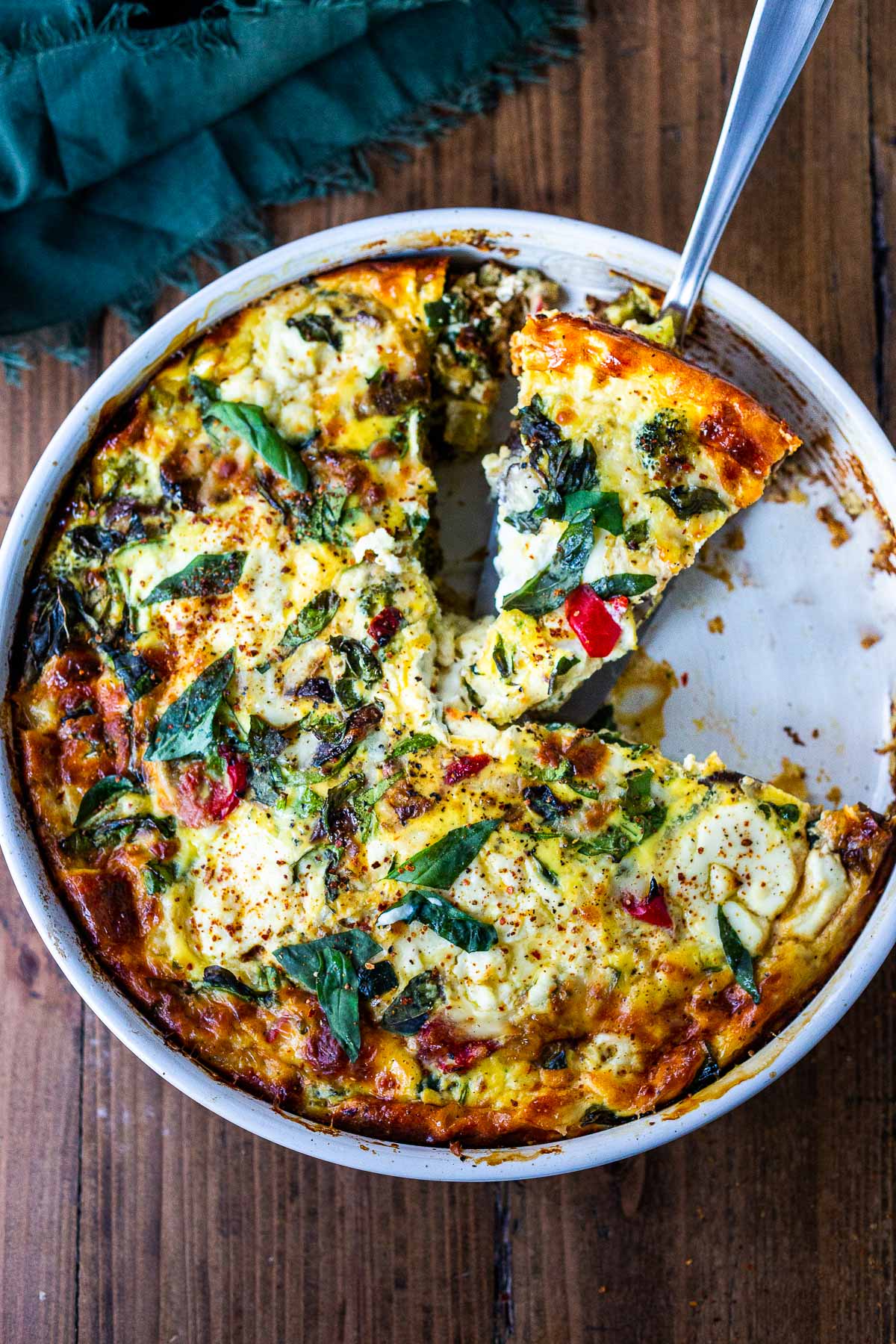 Found Feasting At Home
Mimosa Fruit Salad
This is one fruit salad you will always want to have around!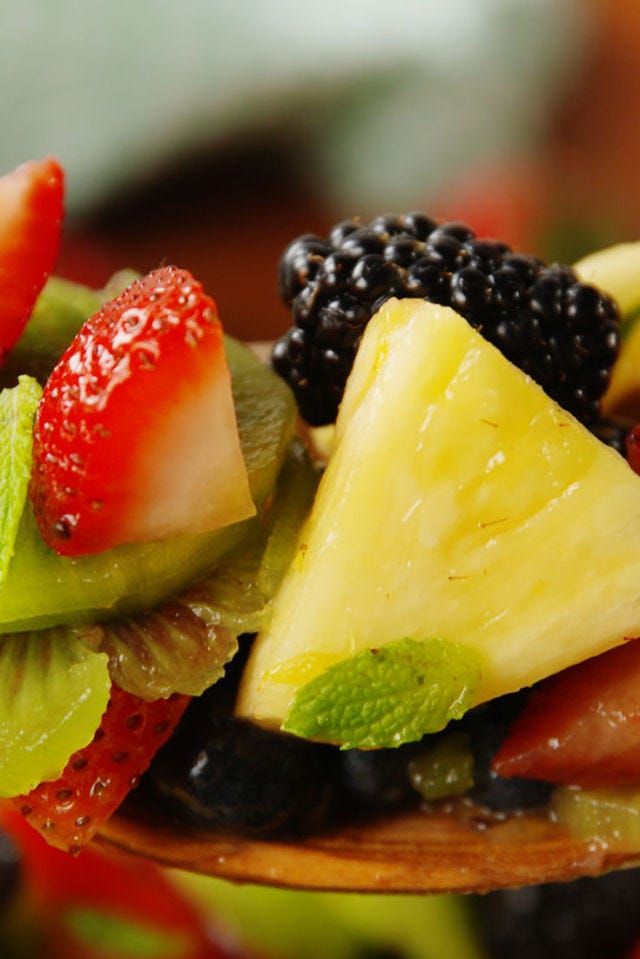 Found Delish
Chicken & Waffle Breakfast Sandwich
It's sweet, it's filling, AMAZING!
Found Delish
Double Chocolate Biscotti
Yummm! Dessert? Breakfast? Delicious either way! Don't forget to dip it in coffee!
Found All Recipes
Coffee Cake
This is the perfect coffee cake recipe!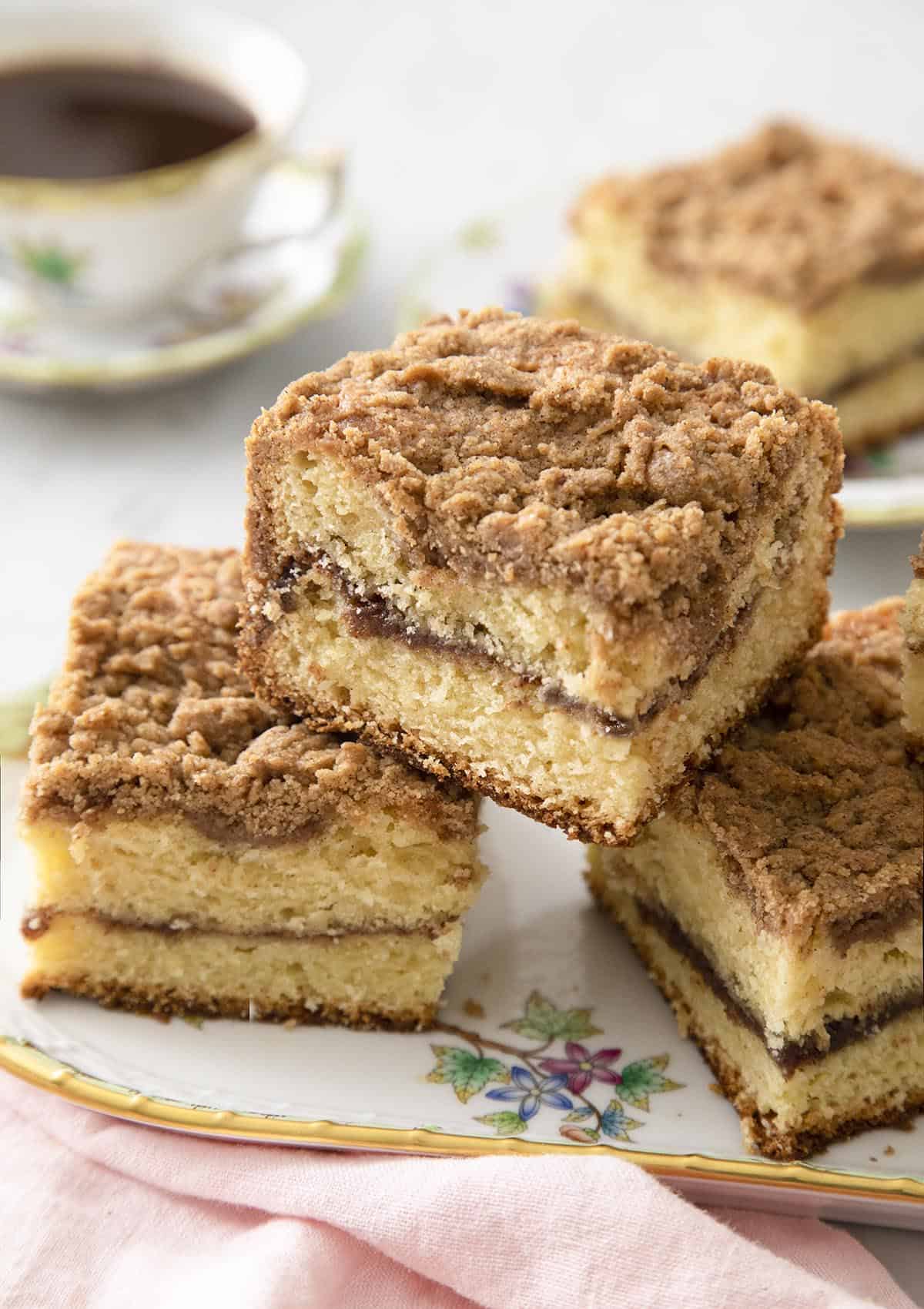 Found Preppy Kitchen
Eggs In A Basket
Show off some skills with this awesome meal!
Found Real House Moms
Dalgona Whipped Coffee
Is your mouth watering yet?!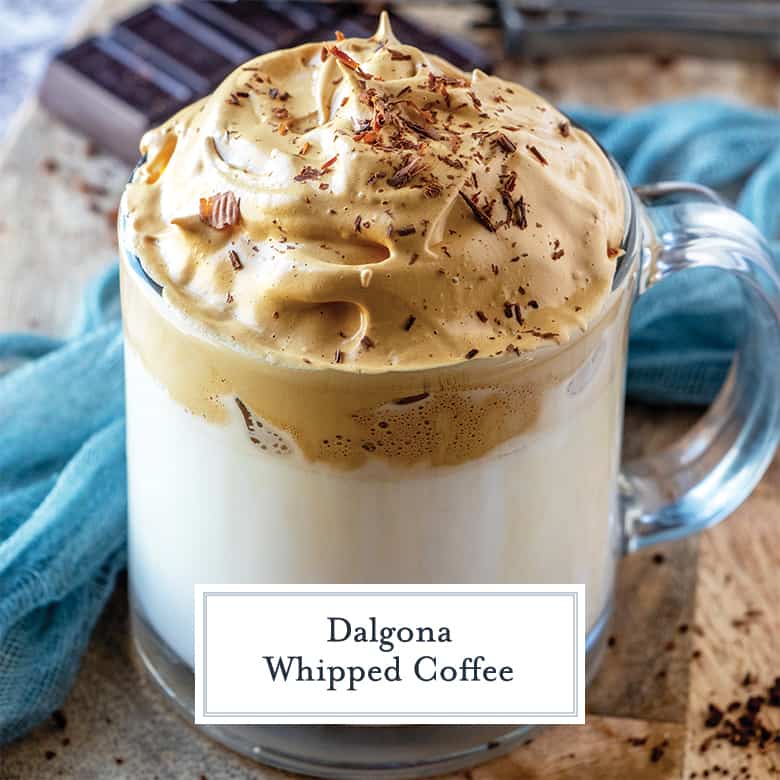 Found Savory Experience
Everything Bagel Dip
This is a delicious new way to enjoy a bagel in the morning!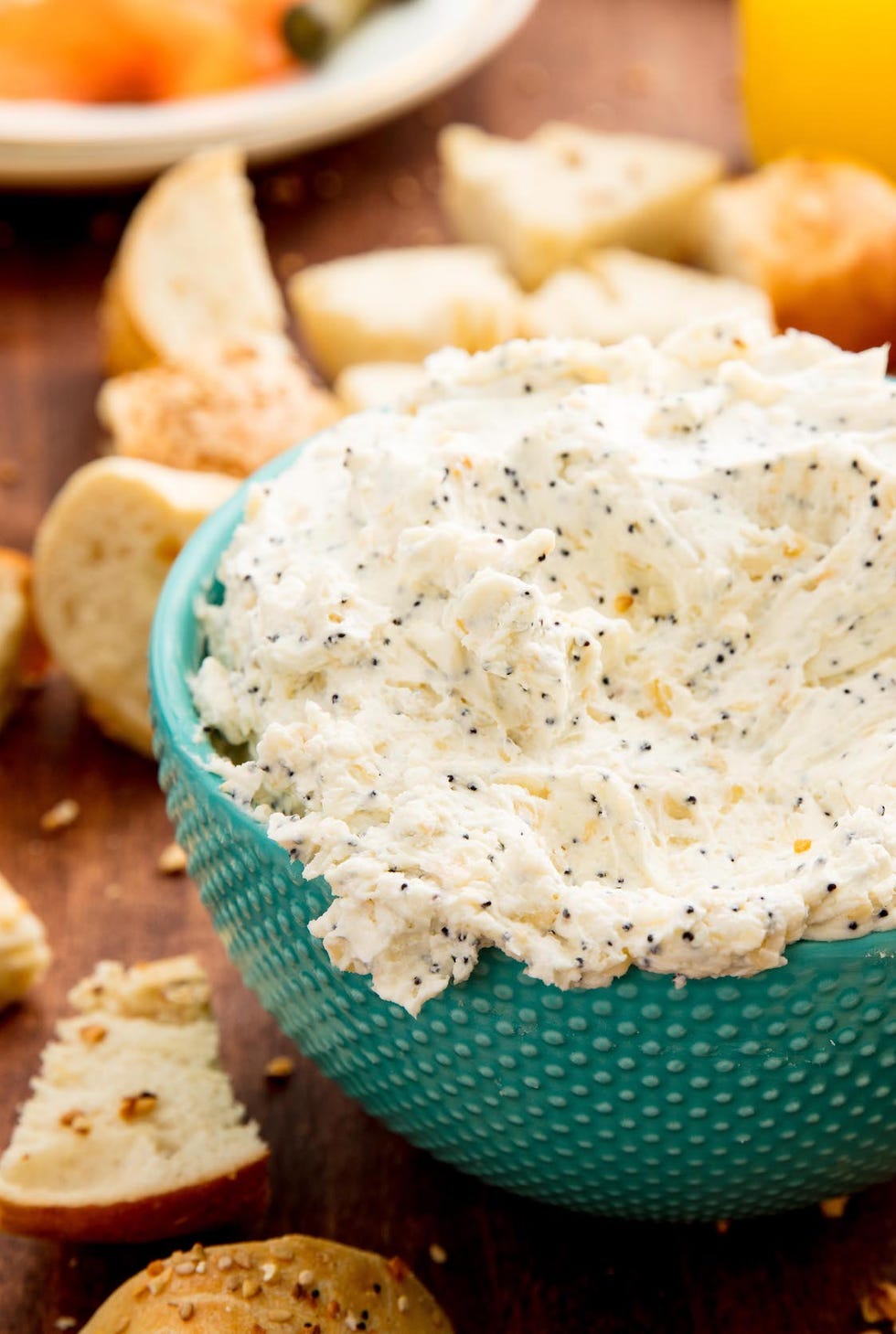 Found Delish
Cream Cheese Stuffed Toast
French toast is delicious, yes… add cream cheese? even better!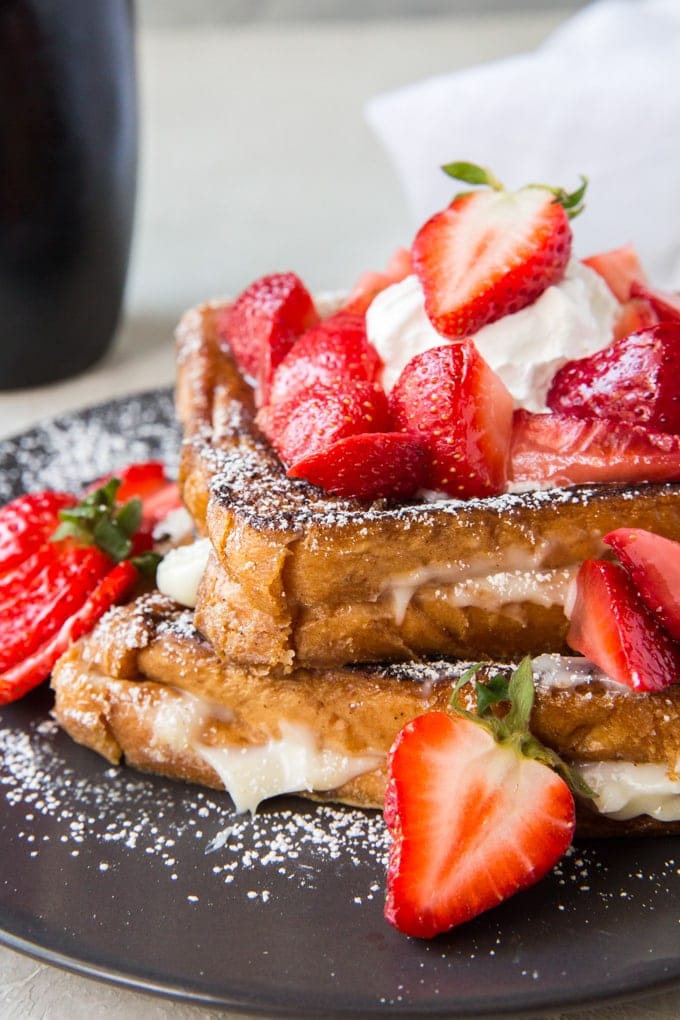 Found Yellow Bliss Road
Eggs Benedict
This is a classic fancy breakfast! And way easier to make than it sounds!
Found Cooking Classy
Keto Blueberry Muffins
If your mom is doing keto or low-carb, you can make her these muffins!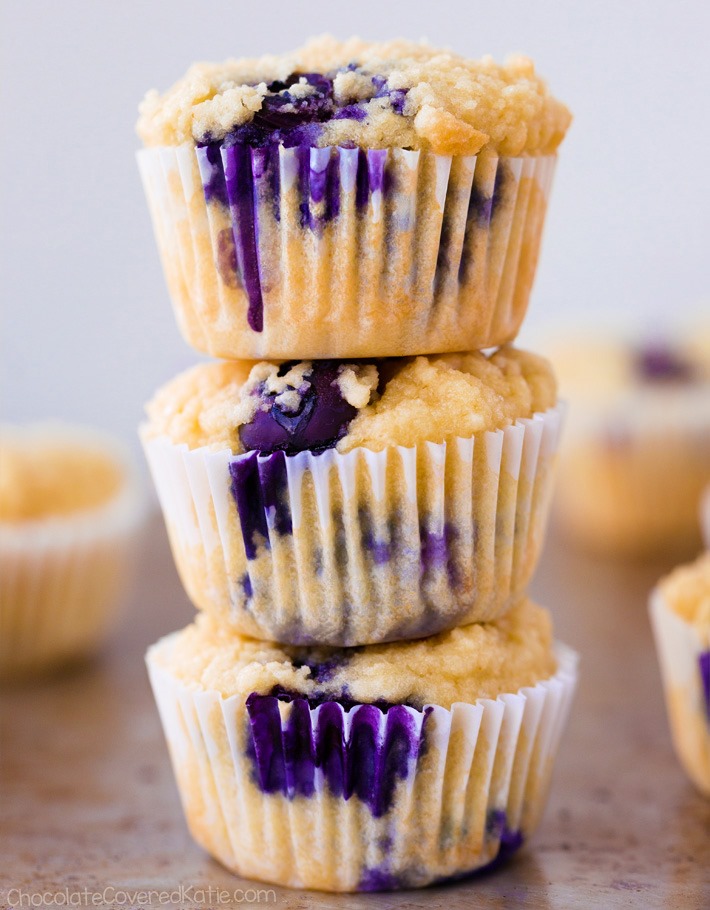 Found Chocolate Covered Katie
Hawaiian Roll Egg-in-a-Hole
This is a fun new twist on the egg in a hole breakfast!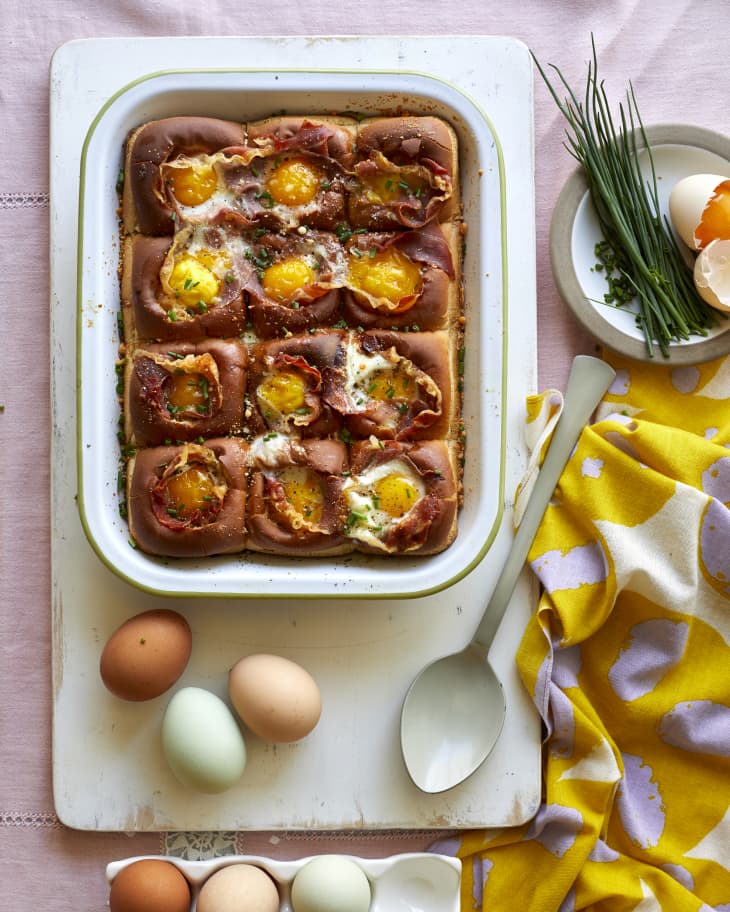 Found The Kitchn
Very Sticky Sticky Buns
Sticky buns are the perfect way to start the day!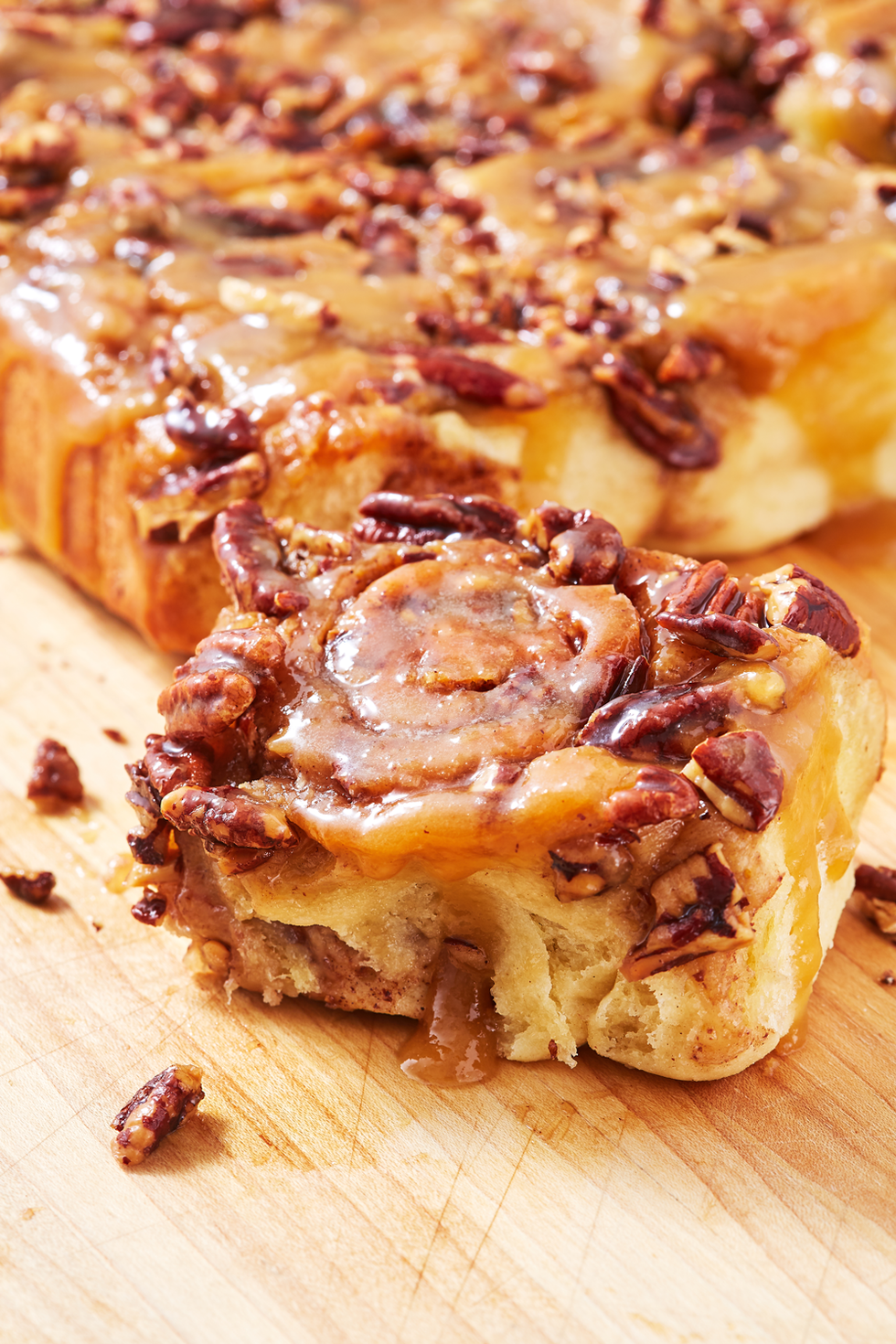 Found Delish
Ricotta-Honey Toast with Berries
Something easy yet exceptional!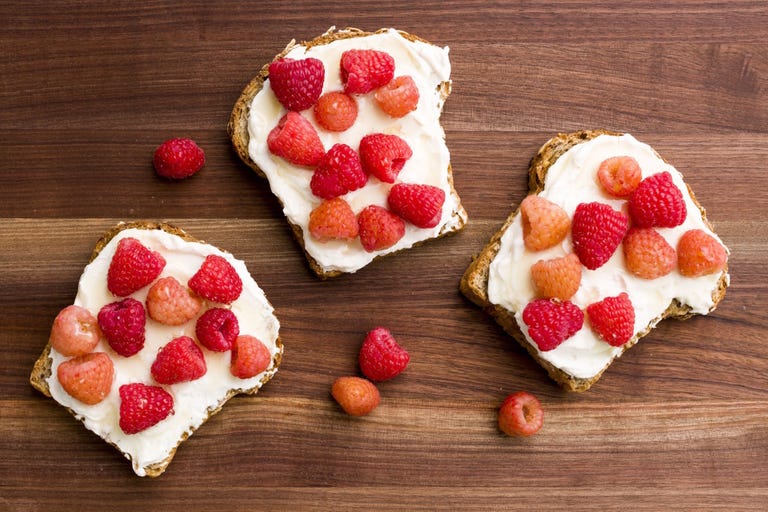 Eggs and Steak
Yummy and filling! This is a truly special occasion breakfast!
Found Tasting Table
Cannoli French Toast Dipper
Amazingly delicious!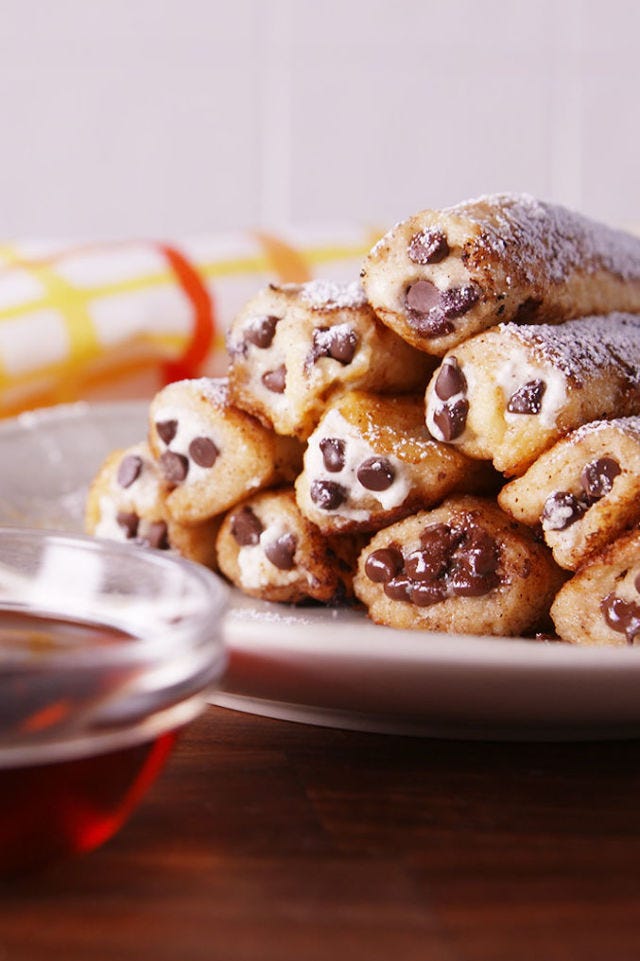 Found Delish
Blueberry Muffin Smoothie
This delicious smoothie makes a fantastic side to a savory breakfast!
Found Bigger Bolder Baking
Quiche Lorraine
This takes some time, but it is so worth it!
Found Simply Recipes
Oven Baked Bacon
There is no better way to make bacon, other than maybe a campfire!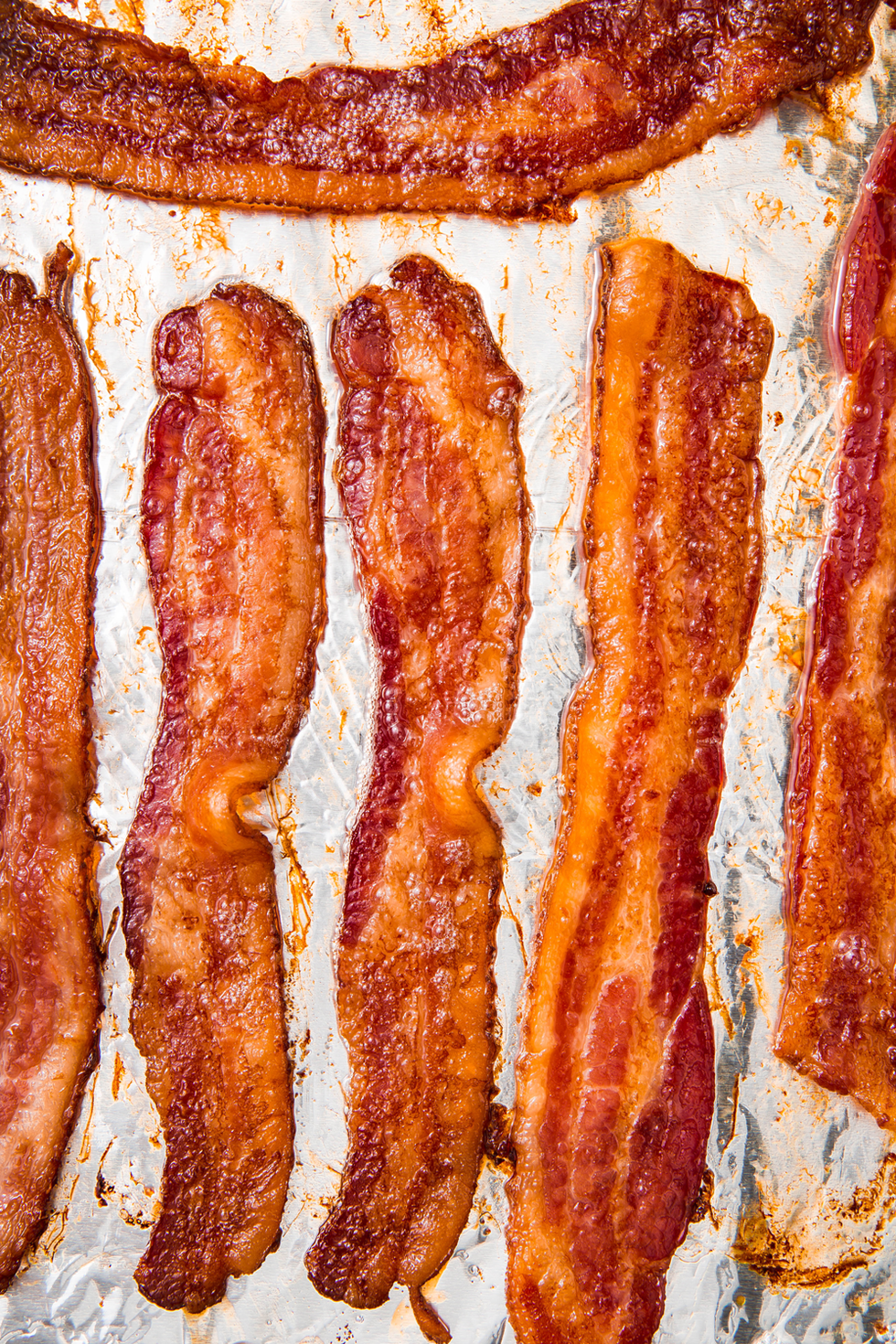 Found Delish
Chocolate Muffins
Chocolate muffins are classically delicious!
Found Little Sweet Baker
Vanilla Lime Blueberry Jam
Found Delish
English Muffins
Looking for something to put that last tasty jam on? Try these homemade English muffins!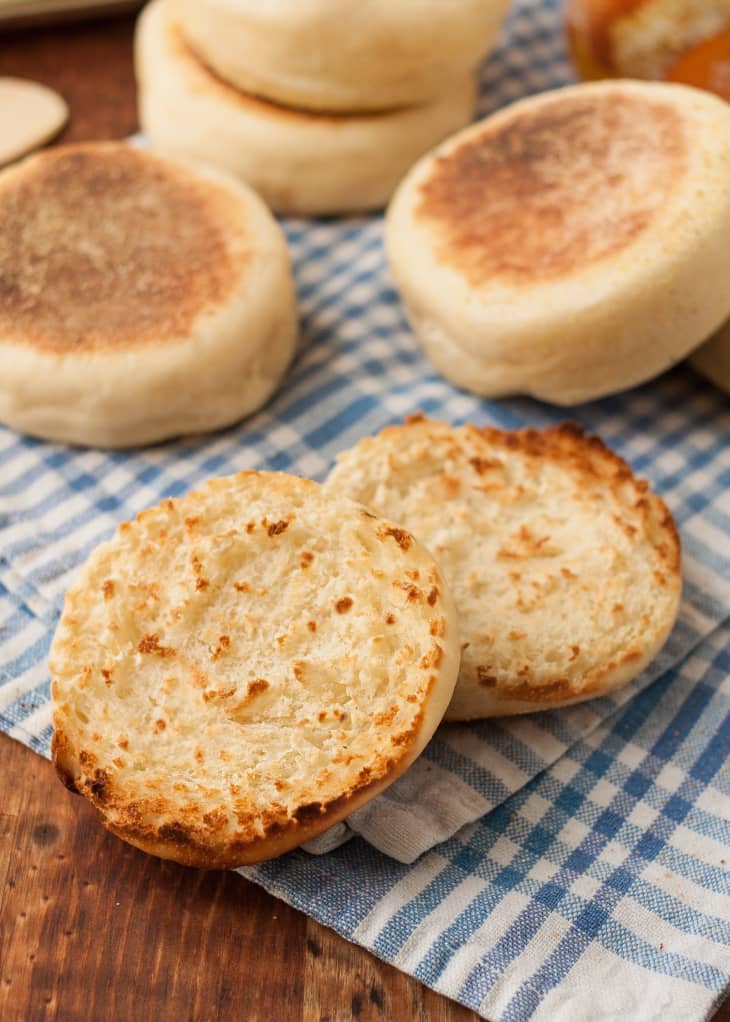 Found The Kitchn
Blushing Mimosa
Grenadine, pineapple, and orange make this seriously fresh morning mimosa!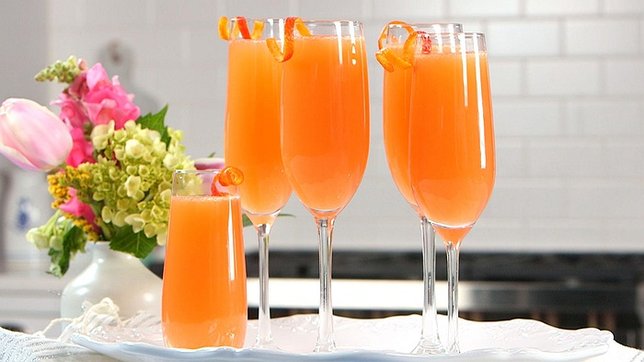 Found Long Island
Crème Brulee French Toast
Fancy and delicious! Breakfast in bed for a queen!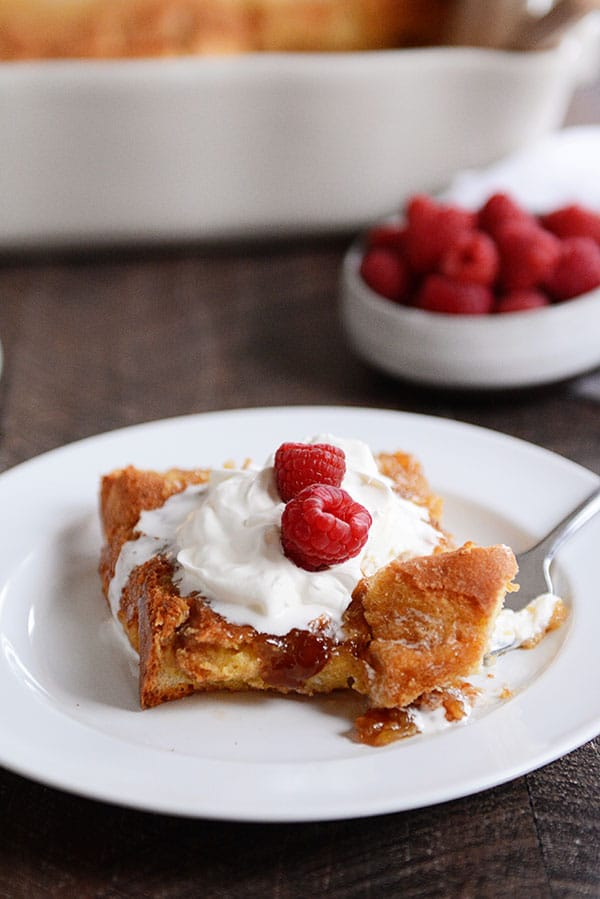 Found Mel's Kitchen Cafe
Cloud Eggs
How cute are these?! Pair with some toast and fresh fruit!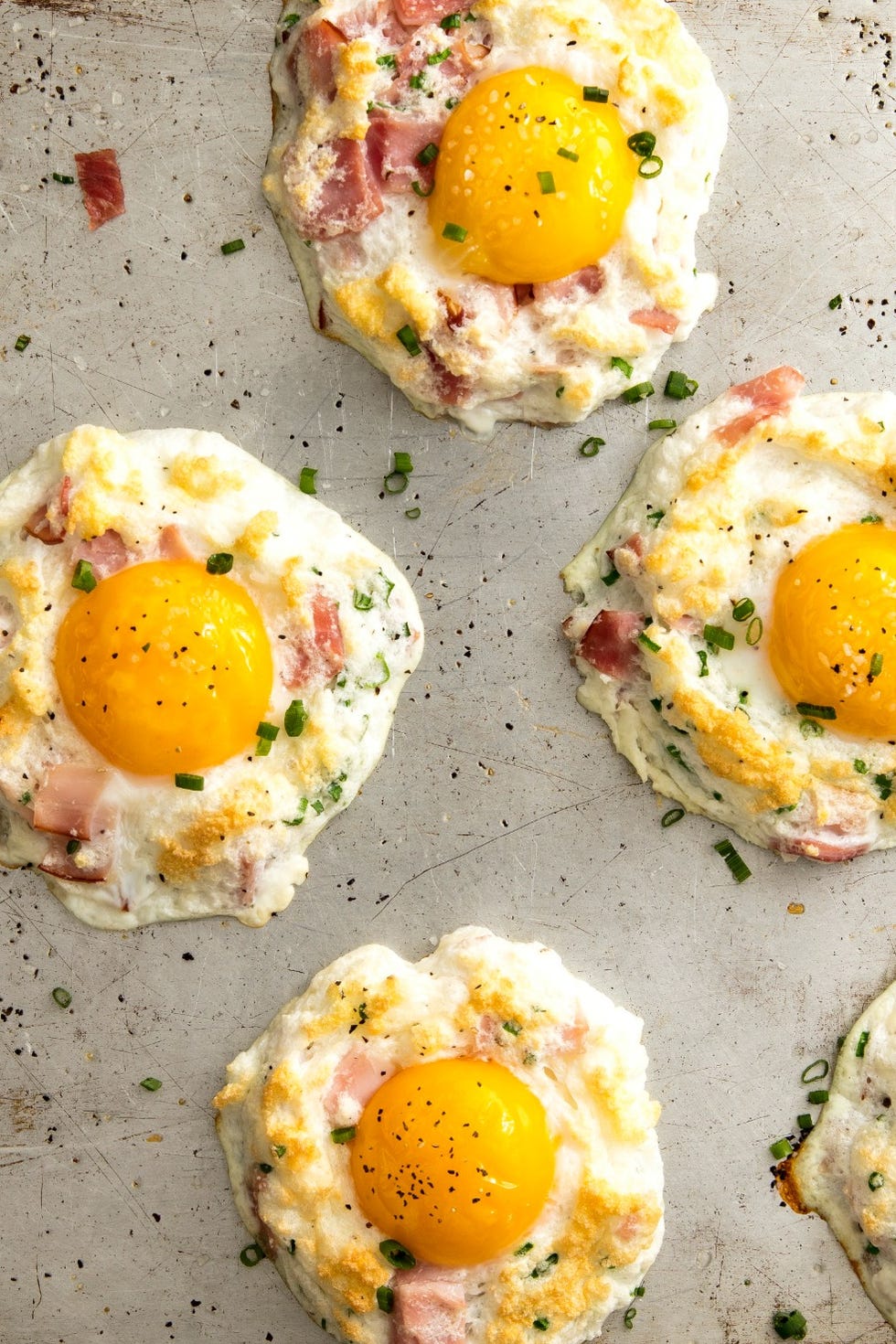 Found Delish
Blueberry Smoothie and Granola Bowls
How beautiful is this breakfast?!
Found Olive Magazine
Nutella Stuffed Pancakes
Nothing says "love you, Mom!" quite like Nutella!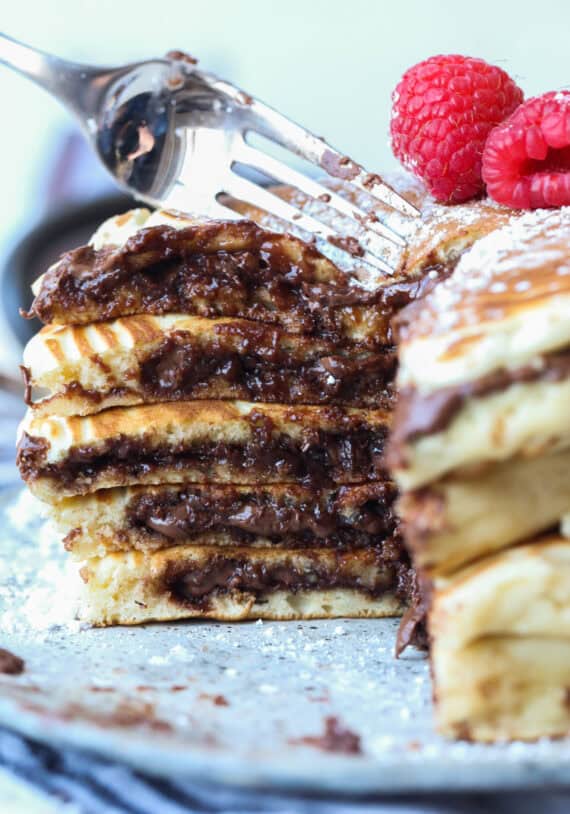 Found Cookies & Cups
Skillet Cinnamon Rolls
Cinnamon rolls are delicious! In the skillet? Even better!
Found Taste Of Home
Maple Oatmeal with Cranberries and Pistachios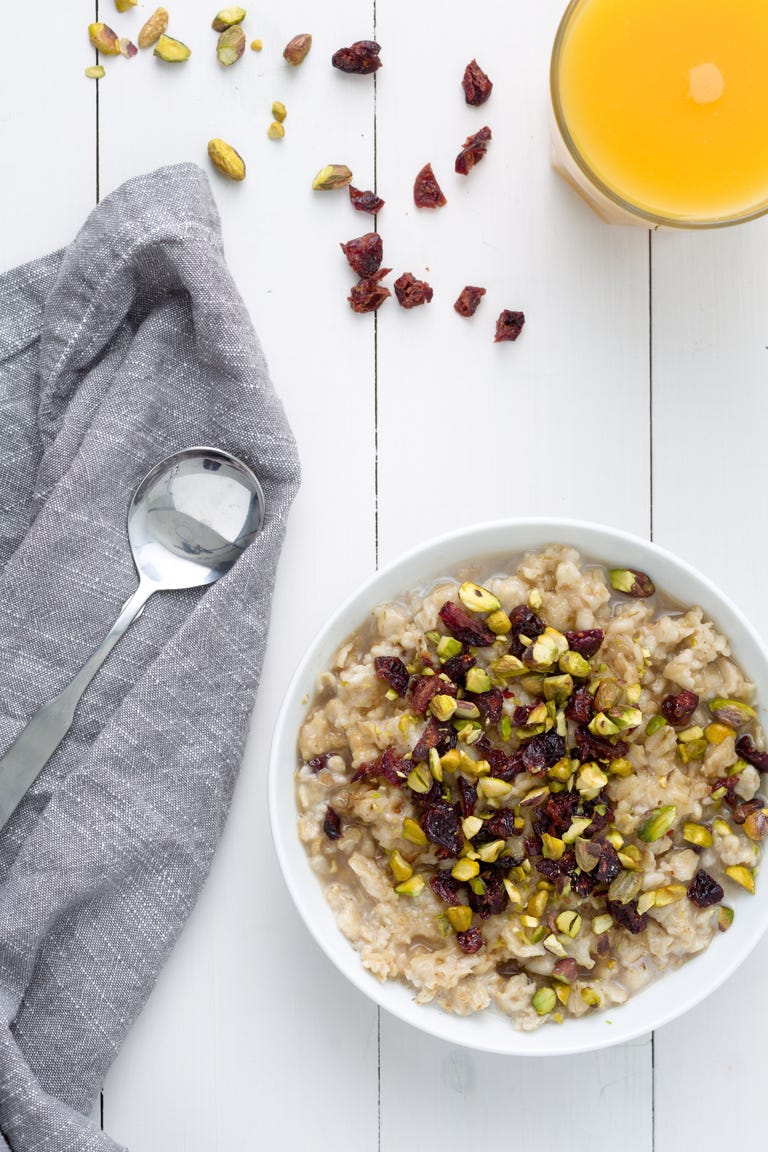 Found Delish
Bundt Pan Bacon Egg and Cheese Brunch Bread
Everything all in one! Fantastic!

Found Melissa's Southern Style Kitchen
Lemon Custard Dessert Cake
Delicious and fresh… this dessert is sure to help wake you up!
Found 5 Boys Bakers
Ricotta Pancakes with Whipped Honey Butter
Yummm! These pancakes are perfection!
Found Olive Magazine
You May Also Be Interested In…
37 DIY Valentine's Day Gifts for Her!
33 Luxury Bath Products You Can Make Yourself