Hello, DIYers!
If you have a busy life, you already know that having a casserole on hand for dinner is a great way to serve up a fantastic meal with little notice! Prep your ingredients beforehand or in some cases, you can even pre-bake the casserole to make something easy to re-heat throughout the week. If you like Italian food, a spicy kick, or even Chinese, there is something on this list for you and your family!
Happy baking!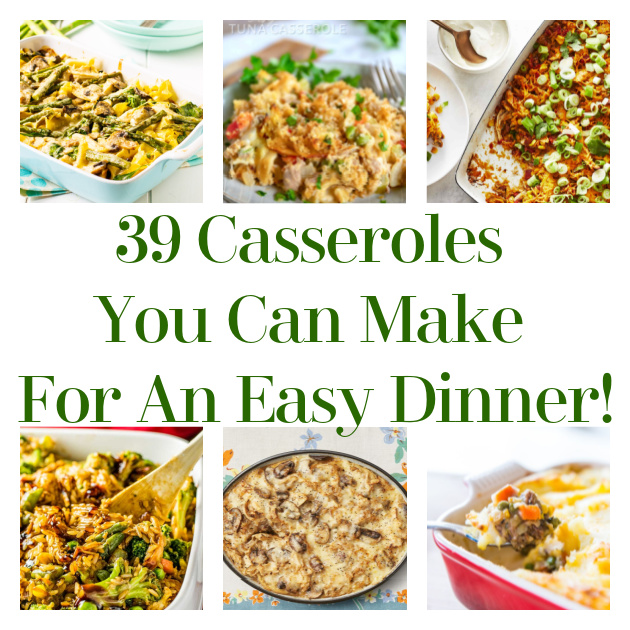 ...
Loaded Mashed Potatoes Casserole
Who doesn't love mashed potatoes? Now you can bake em up in a delicious casserole!
Found Cookin Canuck
Buffalo Chicken Casserole
Buffalo chicken offers just the right amount of kick! Give it a shot!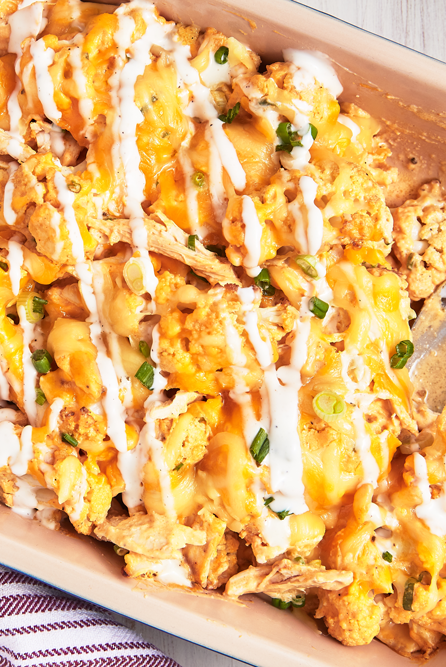 Found Delish
Taco Casserole
Taco Tuesdays just got a casserole twist!
Found Whisk It Real Gud
French Onion Chicken Casserole
Give your mouth a treat with this amazing French onion casserole! It even heats up beautifully!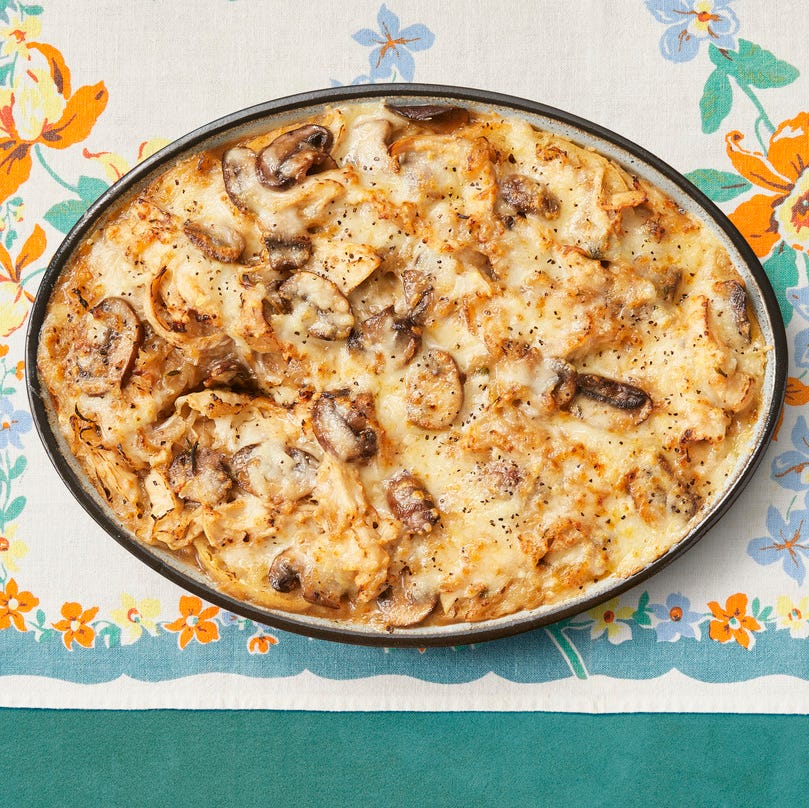 Found The Pioneer Woman
Hawaiian Chicken and Rice Casserole
Add a little bit of sweetness to your weeknight with this amazing and unique casserole!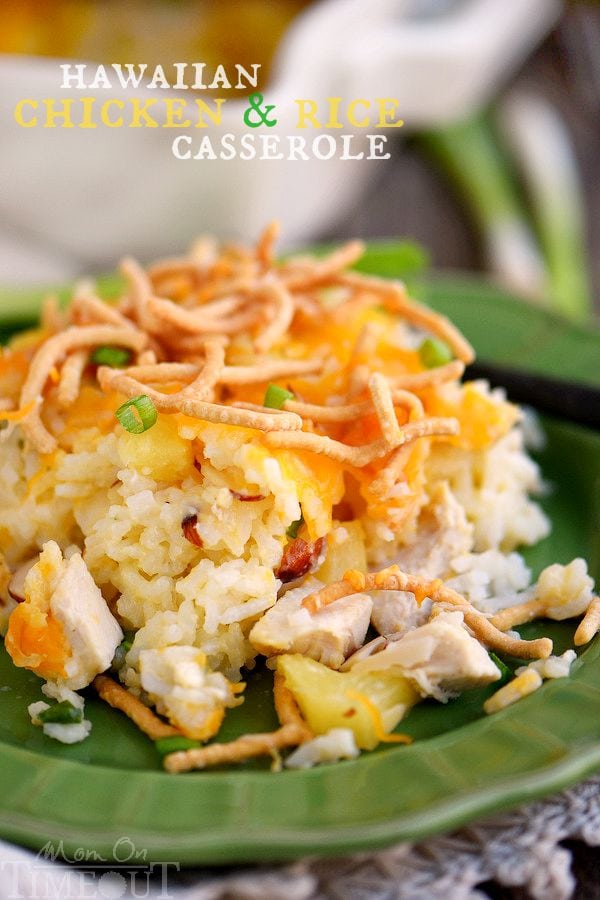 Found Mom On Time Out
Chicken Tortilla Casserole
Your entire family will be excited to smell this casserole baking in the oven!
Found Southern Living
Teriyaki Chicken Casserole
Who is craving Chinese food? Why not try this one?!
Found Homemade Hooplah
Chicken Wild Rice Casserole with Gruyere
If you're looking for some comfort food, look no further than this amazing recipe!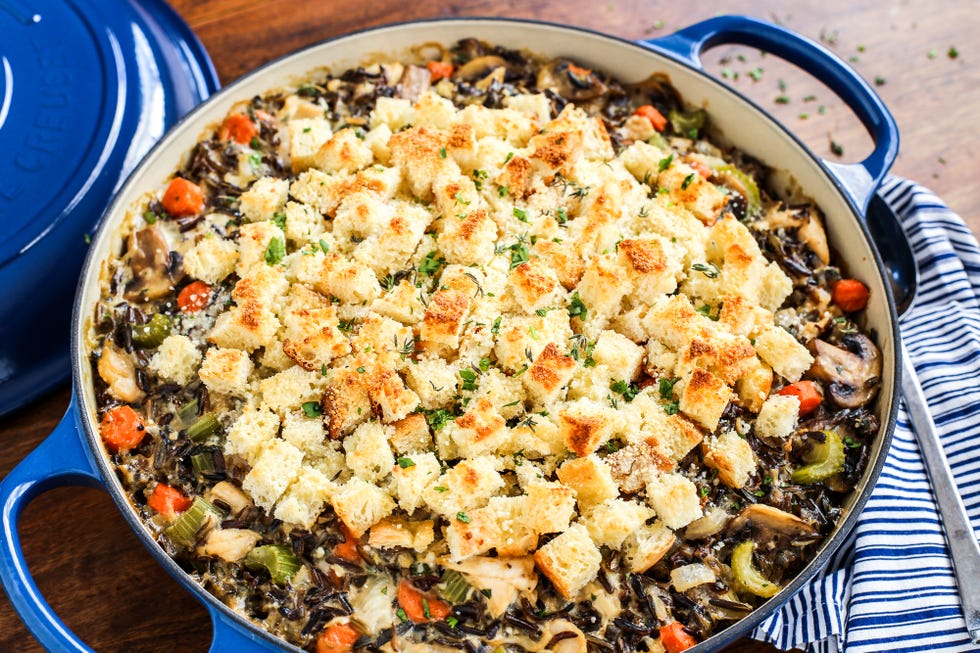 Found The Pioneer Woman
Shrimp and Rice Casserole
Enjoy shrimp in your casserole tonight! Give it a try!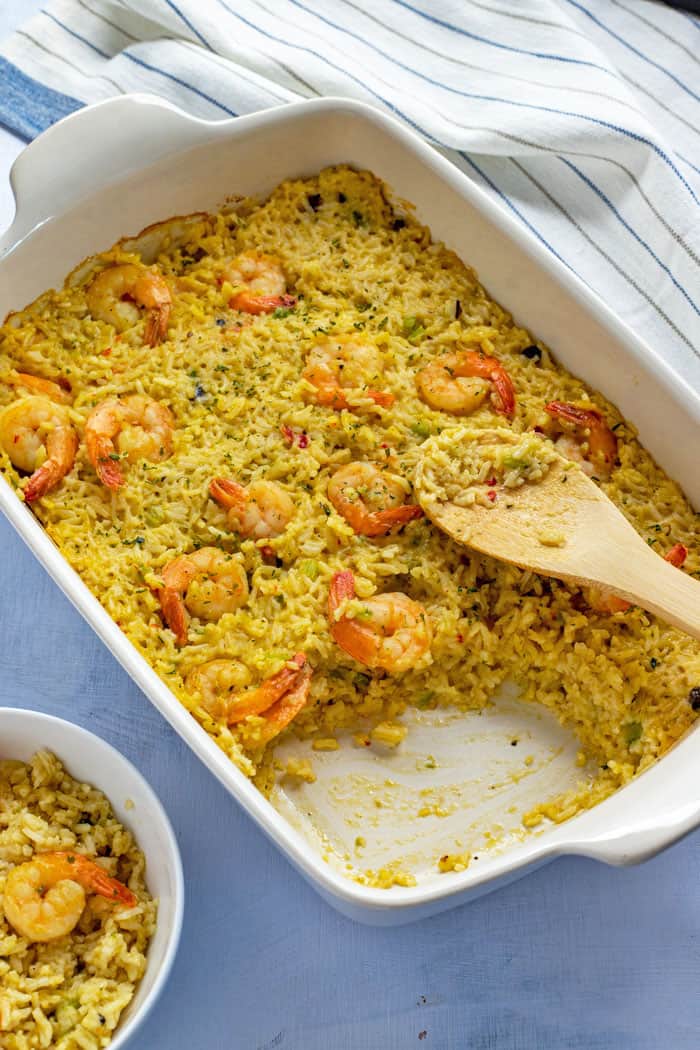 Found My Kitchen Serenity
Doritos Chicken Casserole
Enjoy something crunchy and delicious with this Doritos casserole!
Found Dear Crissy
Chicken and Asparagus Casserole
Enjoy this nutrient packed dinner any night of the week!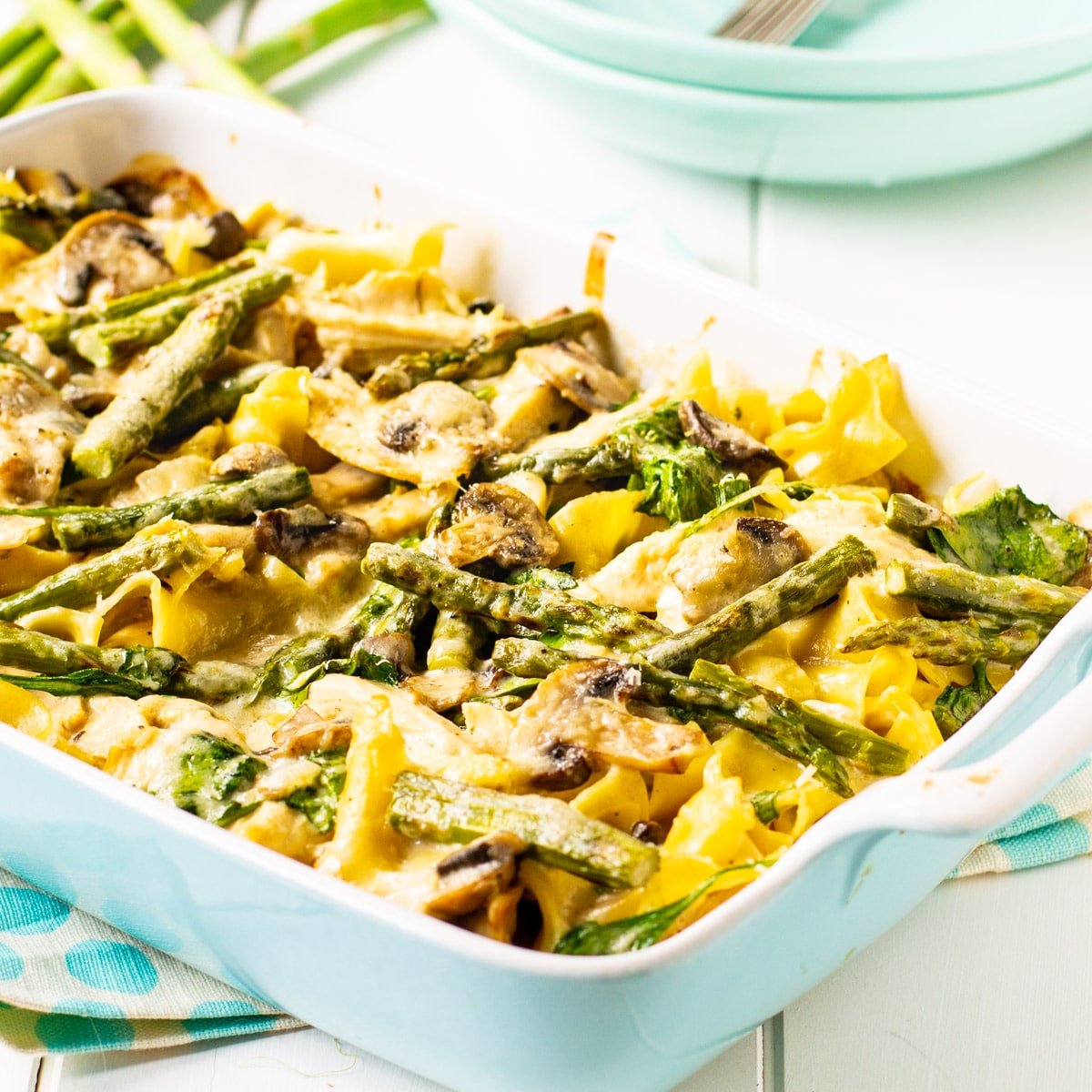 Found Spicy Southern Kitchen
Flexible Bread and Veggie Casserole
Have bread that is on it's way out? This is a great way to make use of stale bread to help save you money!
Found Welcome to the Table
Easy Baked Ziti Casserole
Who doesn't love baked ziti?! Give this recipe a try!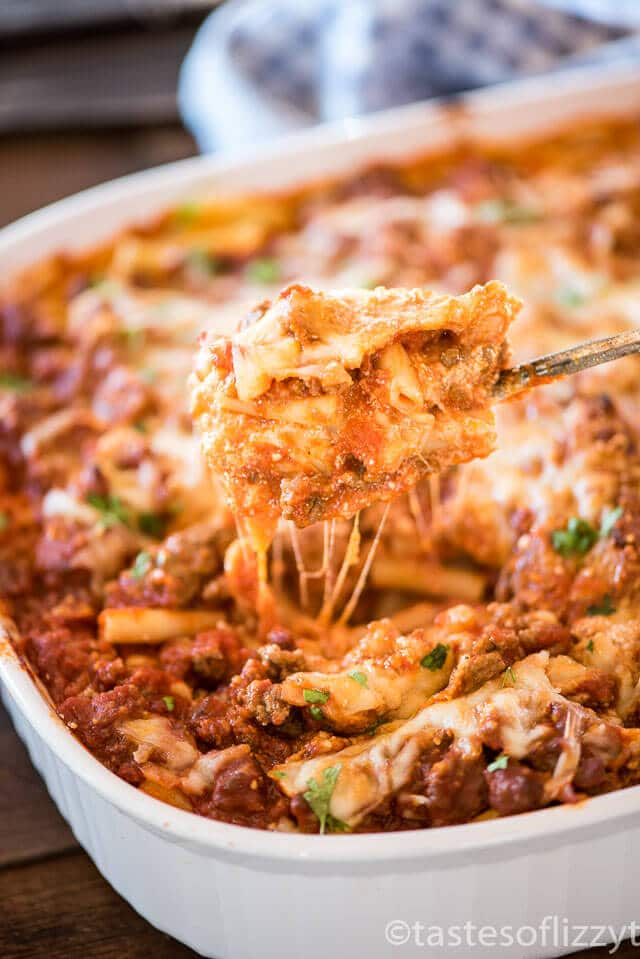 Found Tastes of Lizzy T
Beef Stroganoff Casserole
Show off your culinary skills with this fantastic casserole!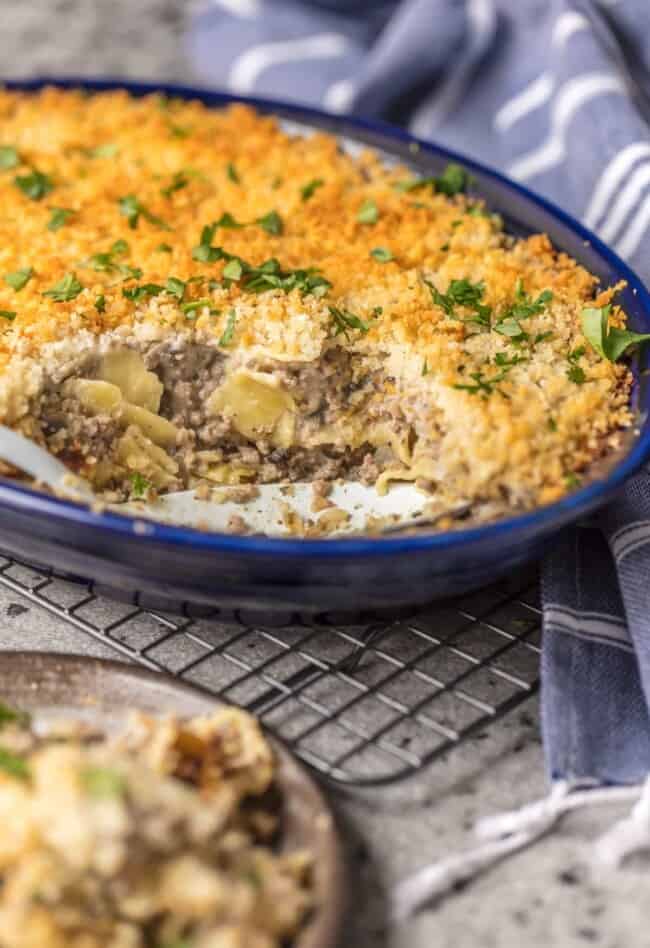 Found The Cookie Rookie
Cauliflower Casserole
Trying to keep the carb count low? Try this amazing cauliflower casserole!
Found Well Plated
Reuben Casserole
This is a delicious corned beef casserole that is incredibly filling and showstopping!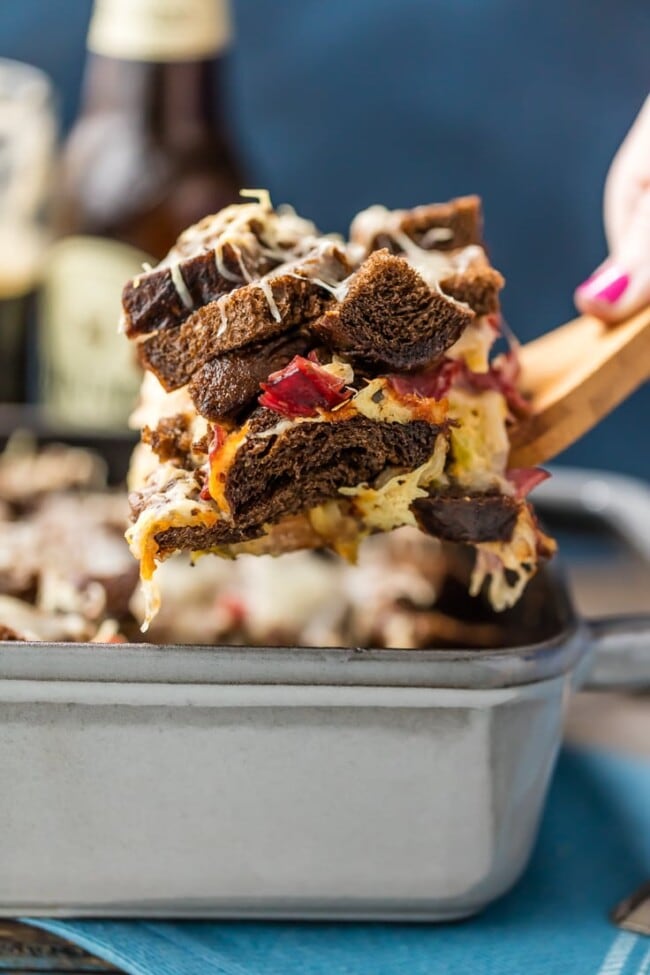 Found The Cookie Rookie
Tater Tot Casserole
Does your family love tots?! The you'll love them on this yummy casserole!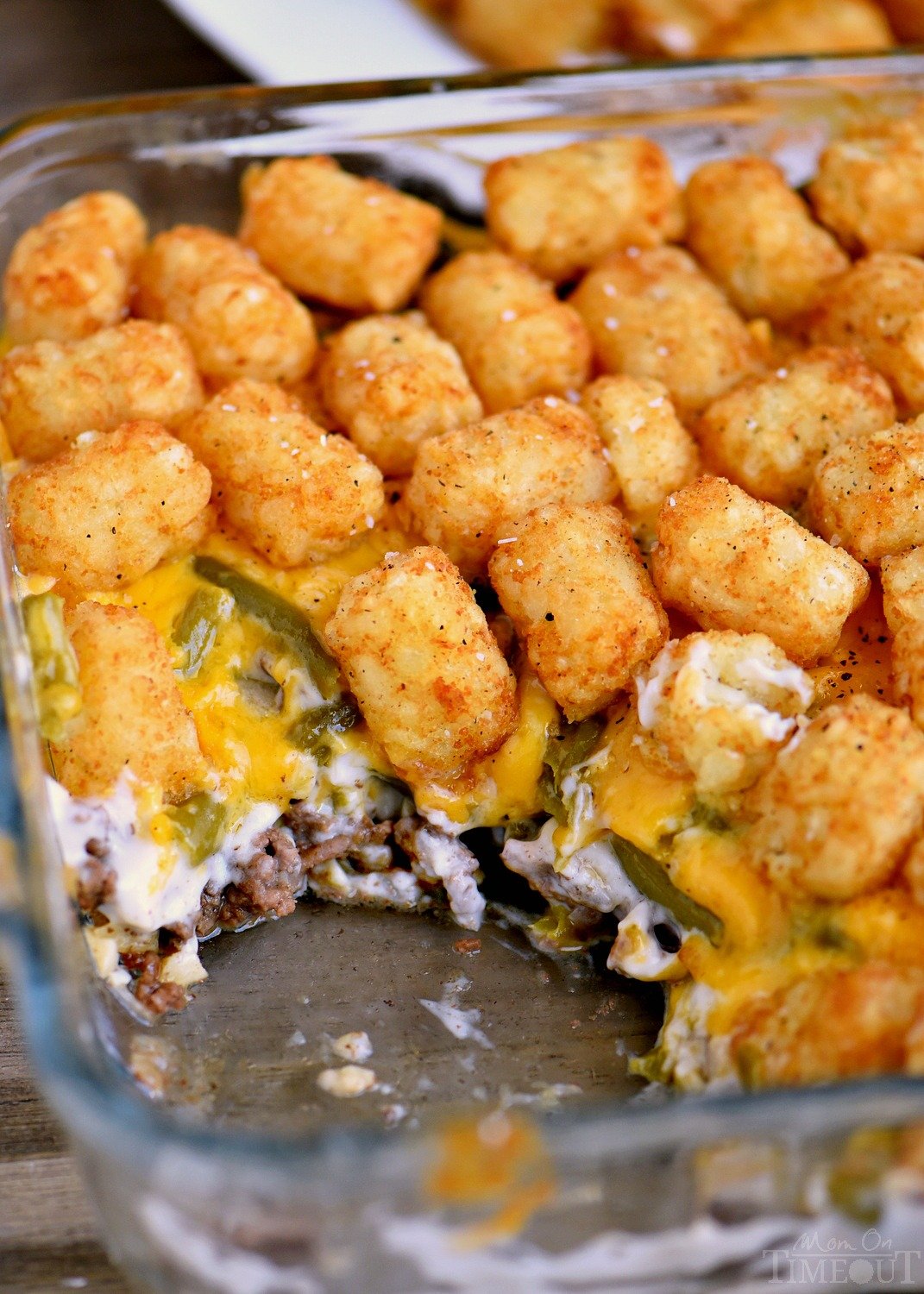 Found Mom On Time Out
Pepperoni Pizza Casserole
Take pizza night to a whole new level!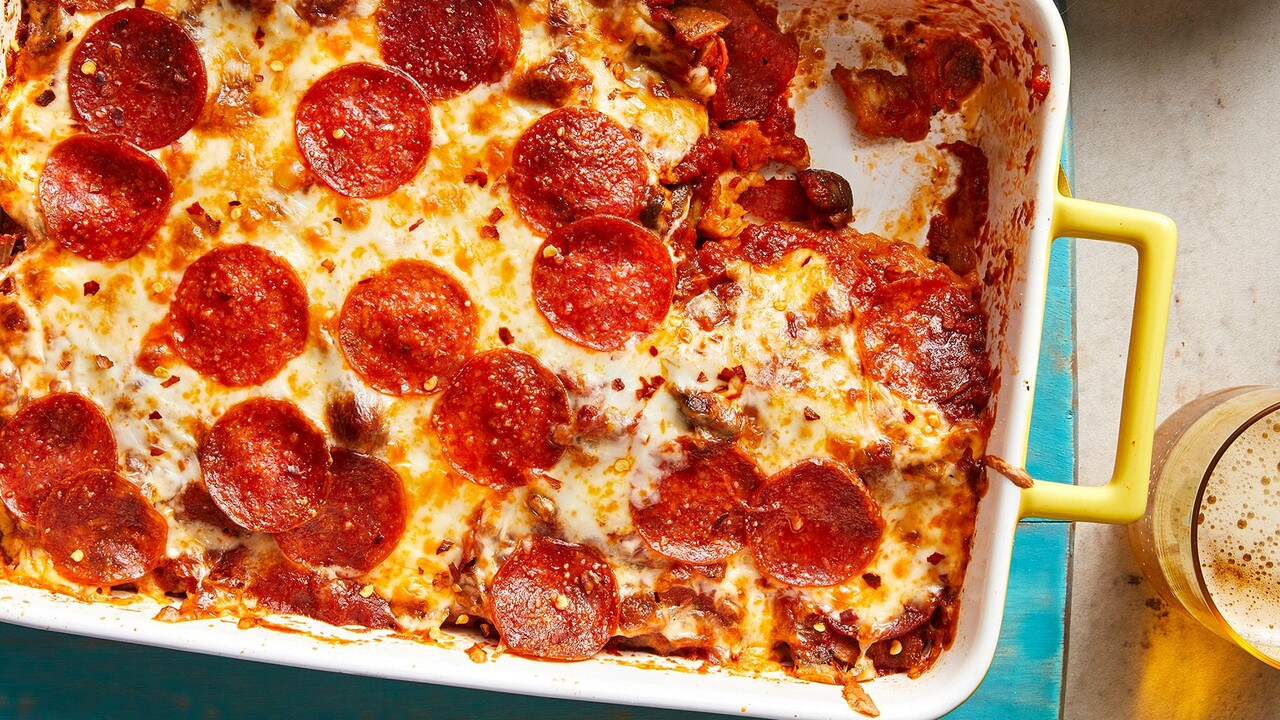 Found My Recipes
Turkey and Biscuits Casserole with Lemon and Dill
Dill just makes this recipe sing! Give it a try!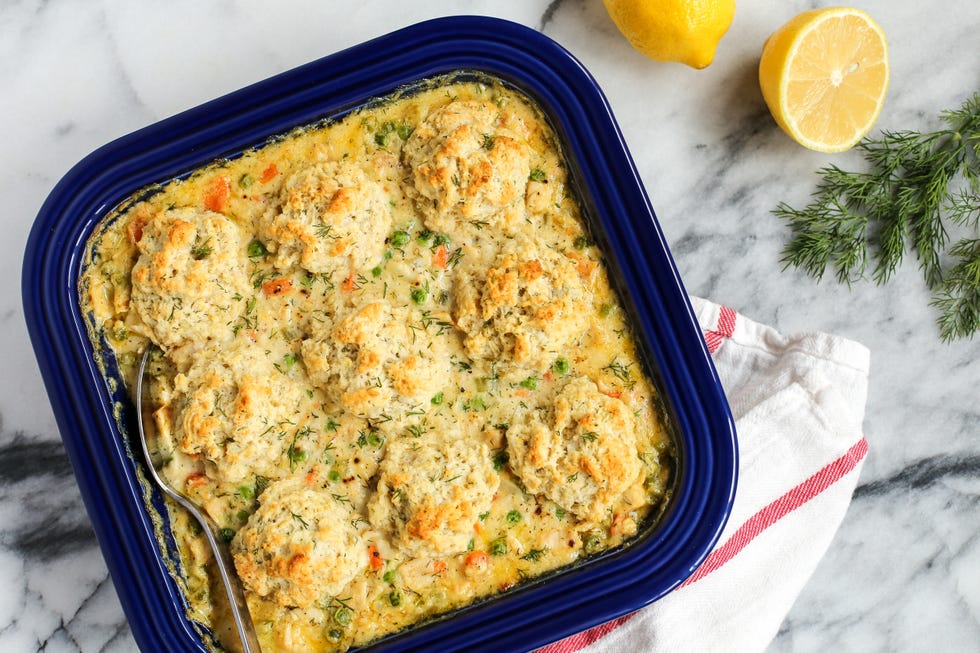 Found Pioneer Woman
Chicken Spaghetti Casserole
This is a delicious way to enjoy spaghetti night!
Found The Pioneer Woman
Farmer's Casserole
Who wants the hearty flavors of breakfast for dinner?! Farmers… and maybe your family!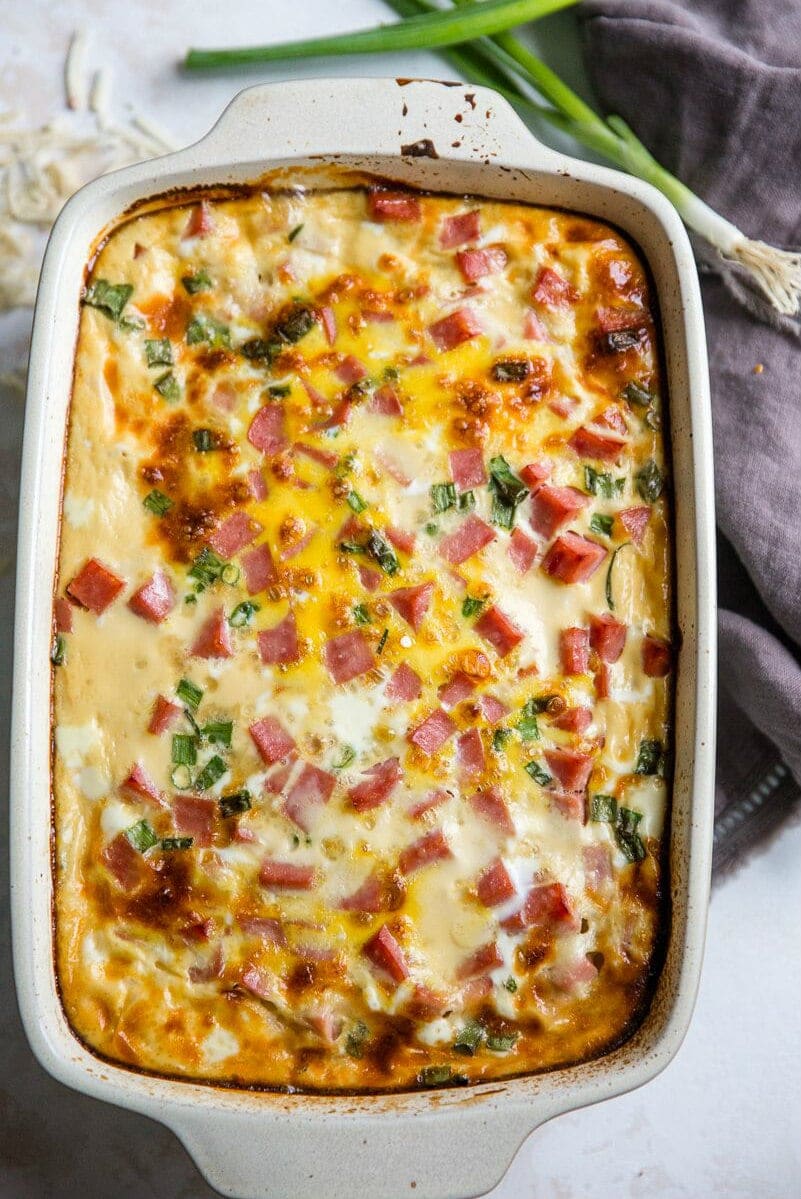 Found Recipe Girl
Freezer-Friendly Shepherd's Pie
This is a classic meal that is totally freezable!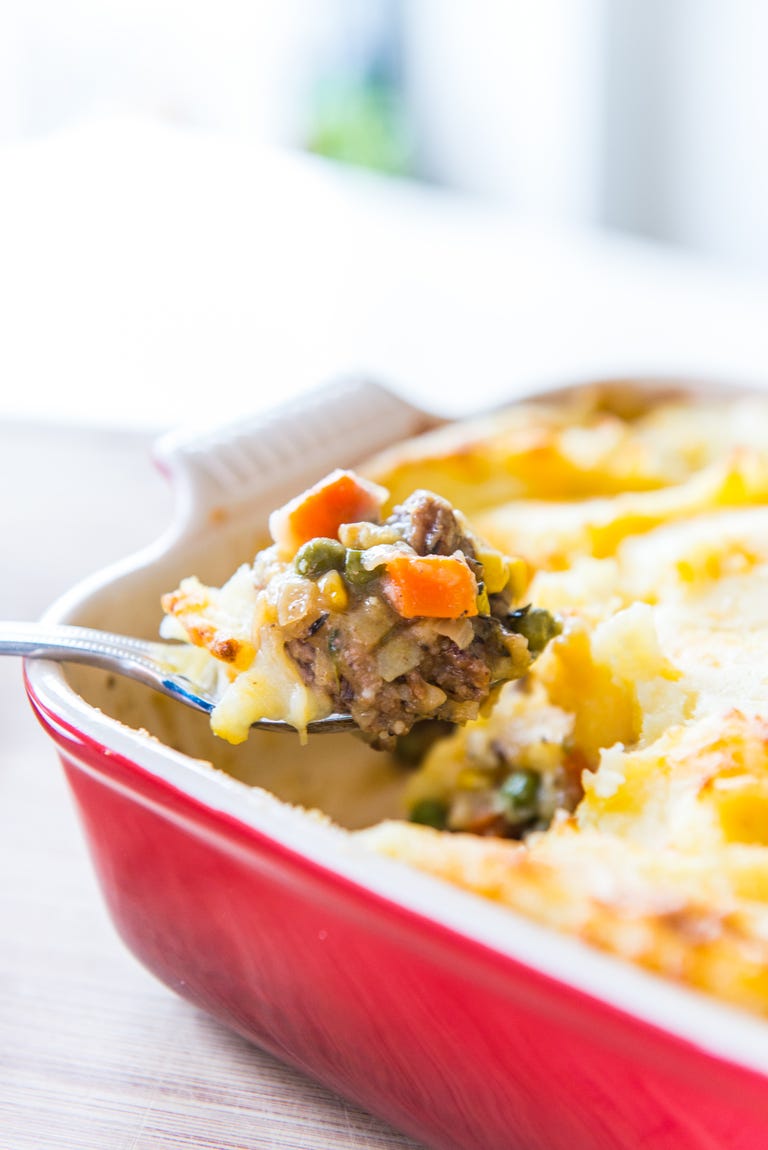 Found The Pioneer Woman
Sweet Potato Casserole
Sweet potatoes are mouthwatering and they are even more delicious in this casserole!
Found NYTimes Cooking
Creamy Squash Casserole
Squash is yummy! Try this delicious casserole any day of the week!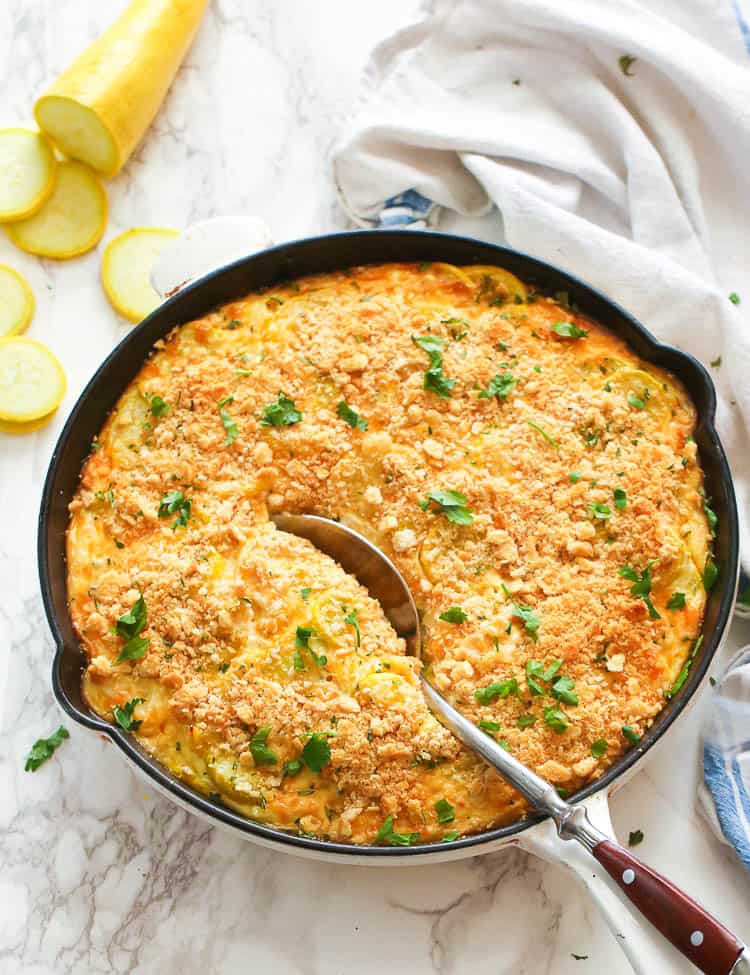 Found African Bites
Loaded BBQ Pork Potato Casserole
Enjoy a BBQ night any day of the week!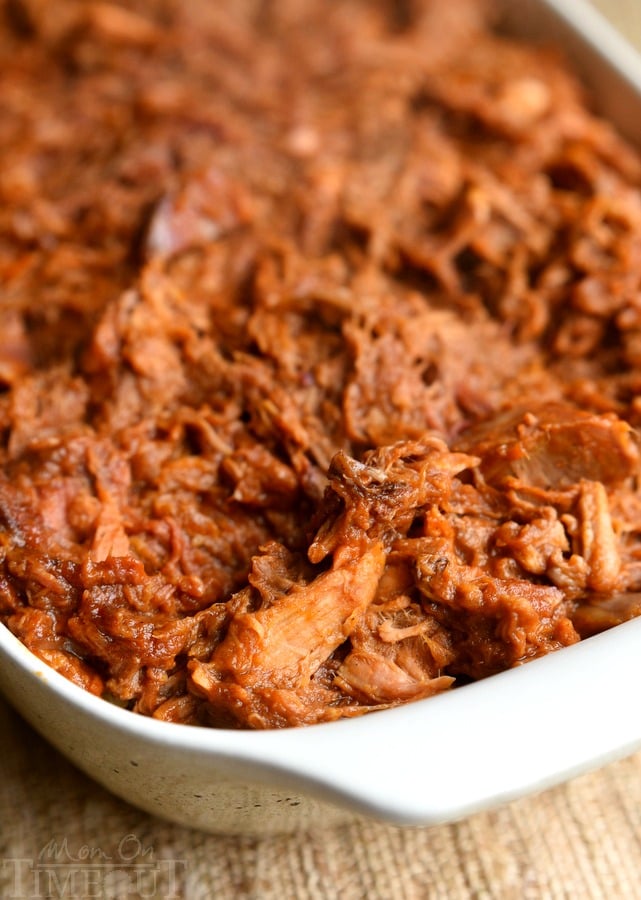 Found Mom On Time Out
Vegetable Beef Casserole
Enjoy a full, hearty meal with this beefy deliciousness!
Found Taste of Home
Spaghetti Squash Casserole
This is the perfect recipe for a health conscious family!
Found Eating Well
Chicken Divan Casserole
This recipe is keto, paleo, and whole 30! Give it a try!
Found Wholesomelicious
Southwestern Casserole
High protein and a kick of spice! Delicious!
Found Taste of Home
Broccoli Casserole
Enjoy eating your broccoli with this amazing dinner casserole!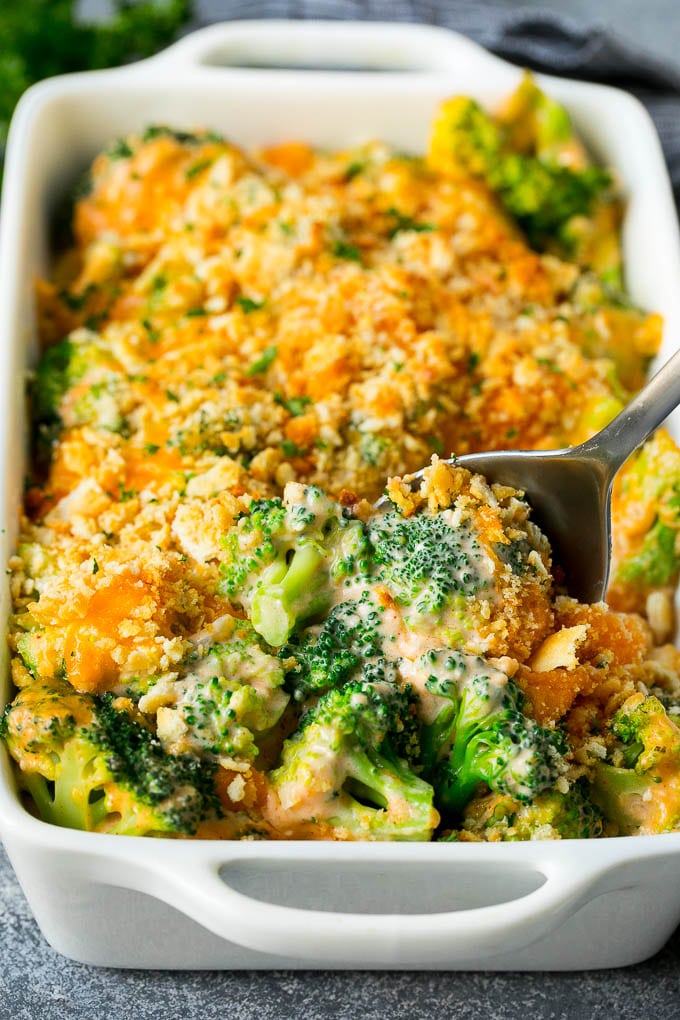 Found Dinner At the Zoo
Tuna Casserole With Noodles
Enjoy a yummy tuna casserole for dinner!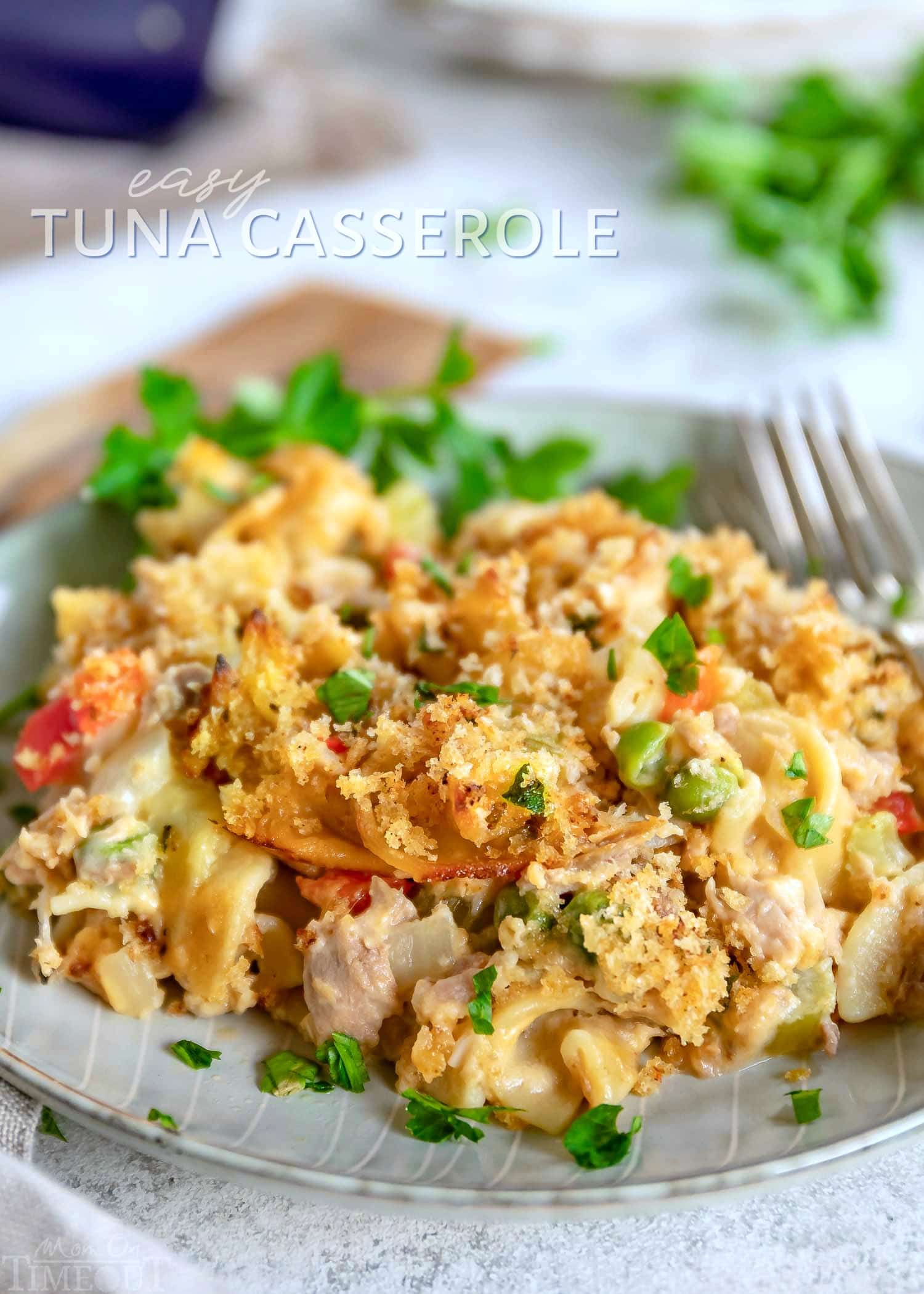 Found Mom On Time Out
Thanksgiving Casserole
Turkey, stuffing, and spices? Yum!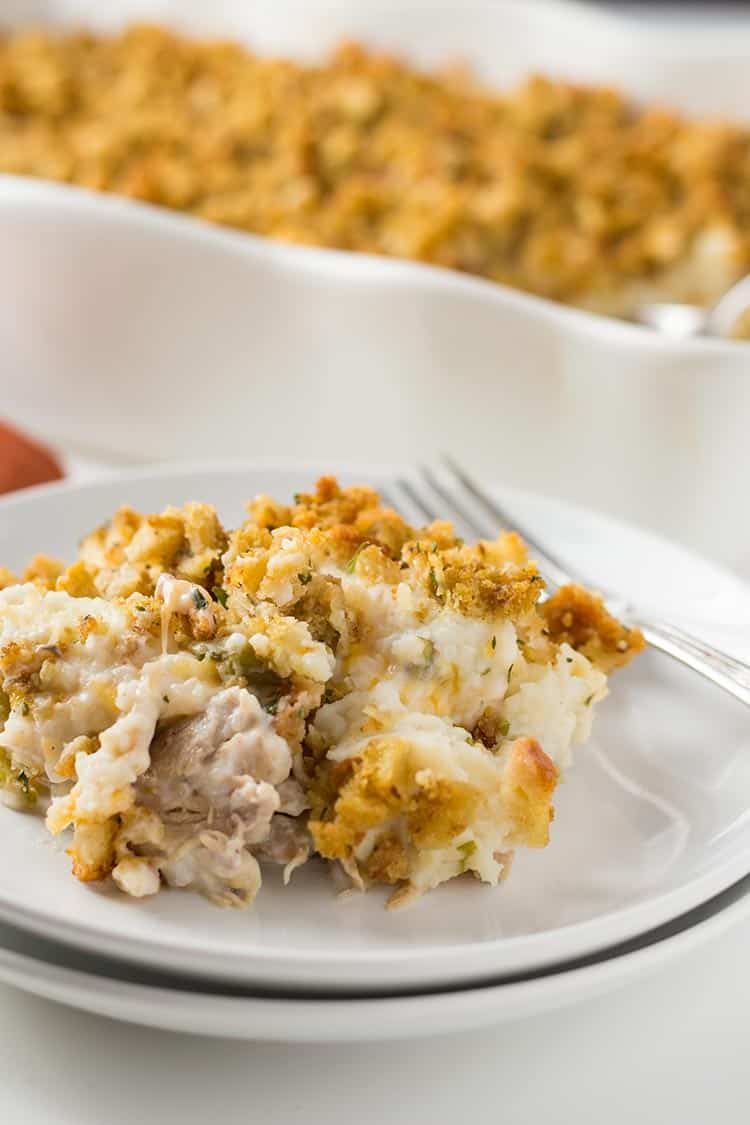 Found Make Ahead Meal Mom
Keto Chicken Bacon Ranch Casserole
If you're on a Keto diet or simply trying to be mindful of your carbs, give this delicious casserole a try!
Found Curbing Carbs
Garlic Mushroom Chicken
Garlic. Mushroom. Chicken. Need we say more?!
Found Eat Well 101
Spinach-Artichoke Tuna Noodle Casserole
Spinach and artichoke are an amazing flavor combination, especially with the fresh taste of tuna!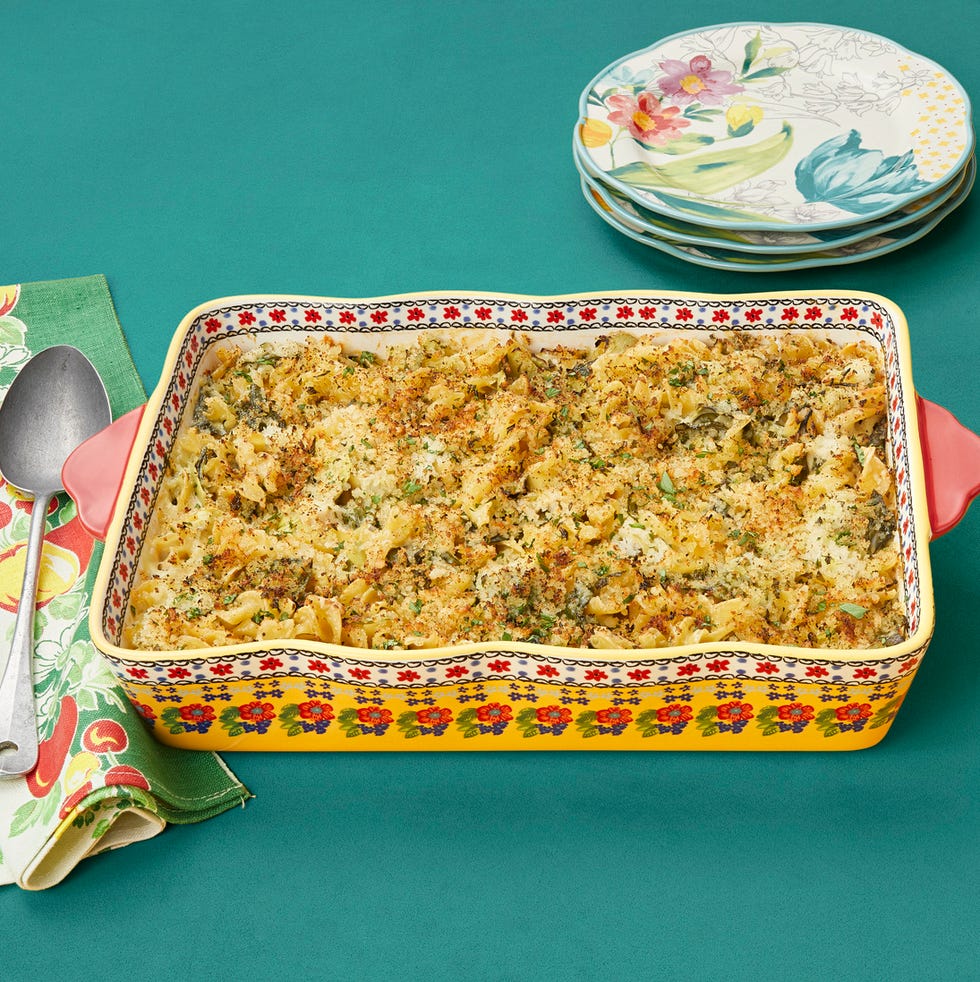 Found The Pioneer Woman
Cheesy Crack Chicken Casserole
There's a reason they named it crack chicken! It's so addictive!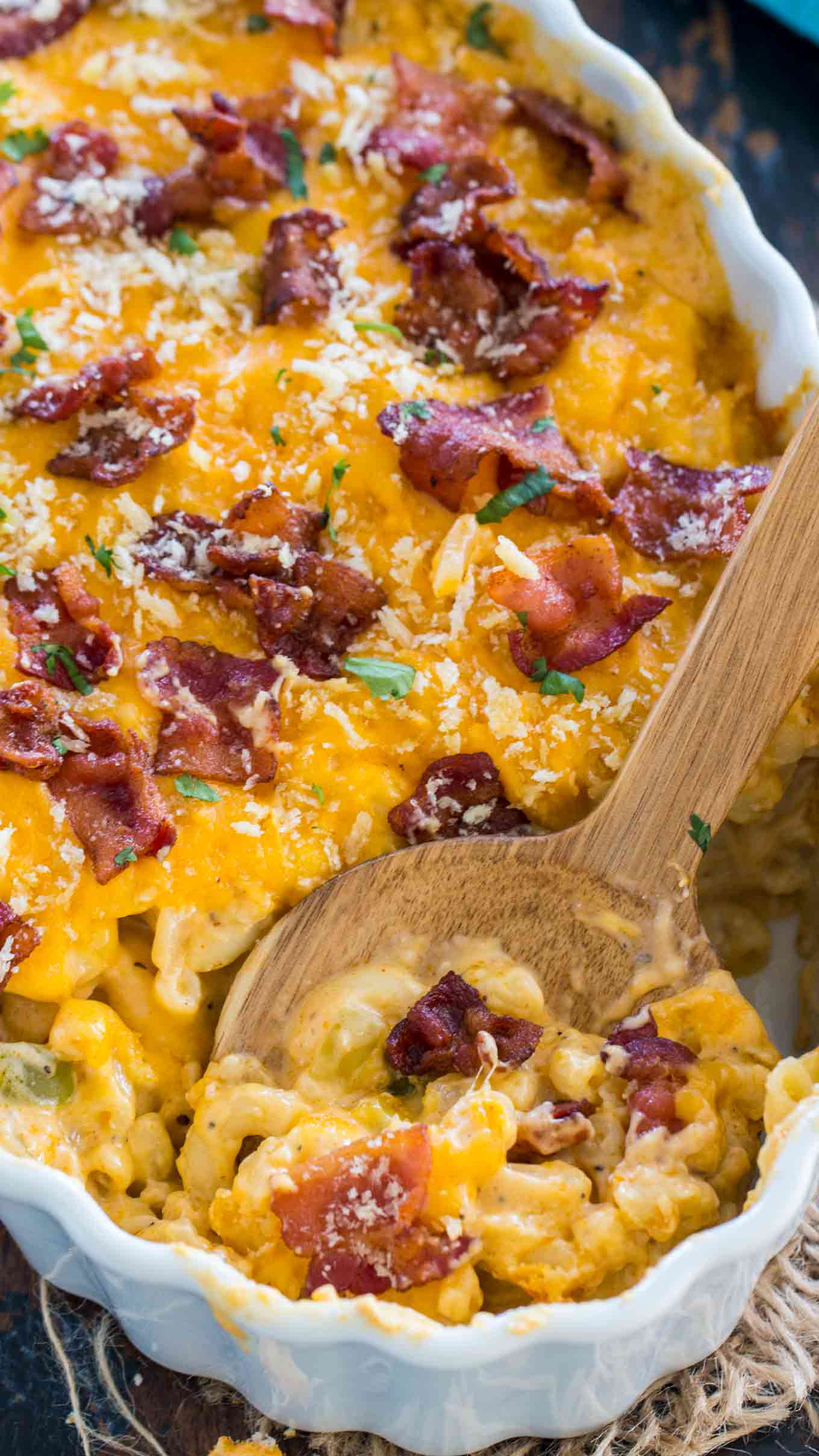 Found Sweet and Savory Meals
Green Bean Casserole
This green bean casserole doesn't have to wait for Thanksgiving!
Found Betty Crocker
Cheesy Ground Beef Casserole
This is basically a hamburger helper casserole!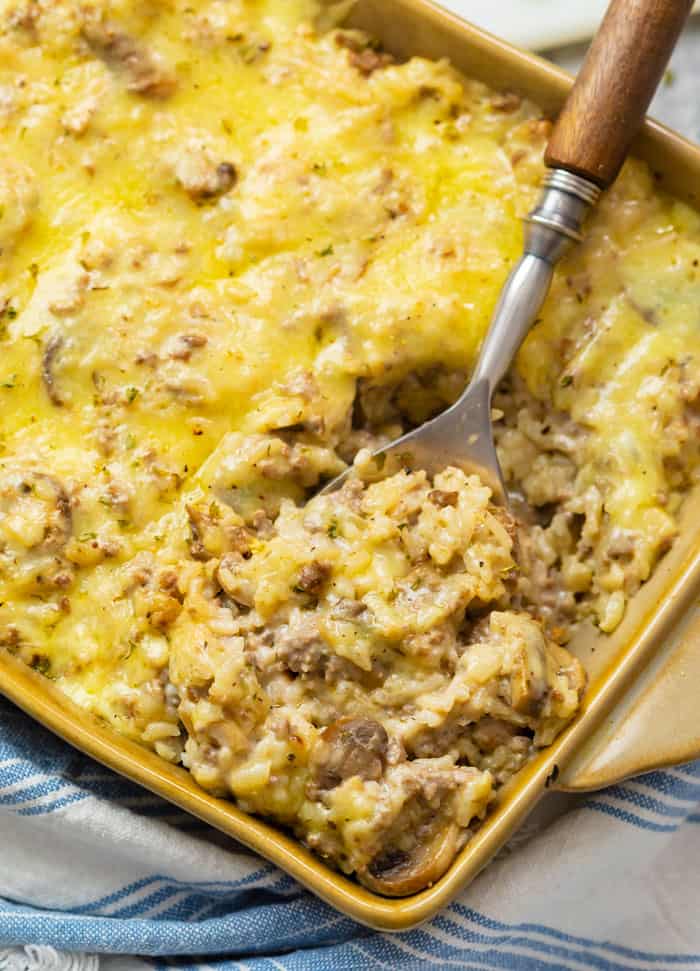 Found The Cozy Cook
Amish Chicken Casserole
This is a casserole the whole family is sure to love!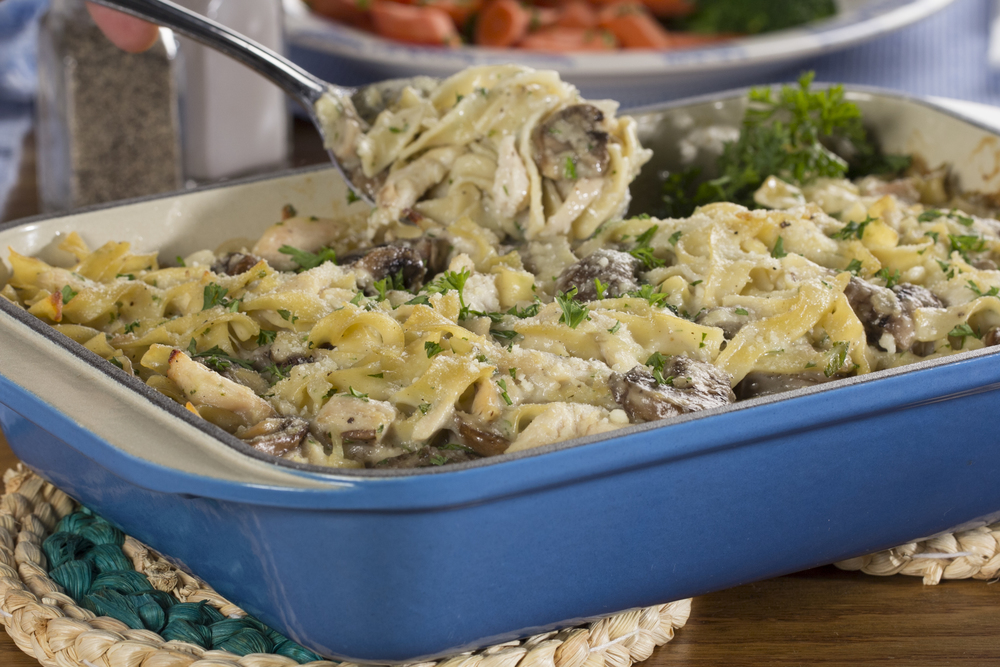 Found Mr. Food
You May Also Be Interested In…
39 Homemade Marinades To Spice Up Your Cookouts This Summer
41 Patriotic Desserts for Your 4th of July Picnic!
33 Phenomenal Jerky Recipes To Make For Your Dad on Father's Day