Hello, DIYers!
Apple season will be peaking soon and you know what that means! Tons of juicy and delicious apples ripe for the picking and fantastic in so many different kinds of recipes! Get ready and get inspired to start cooking and baking to your hearts content. Your entire family will be grateful!
Enjoy!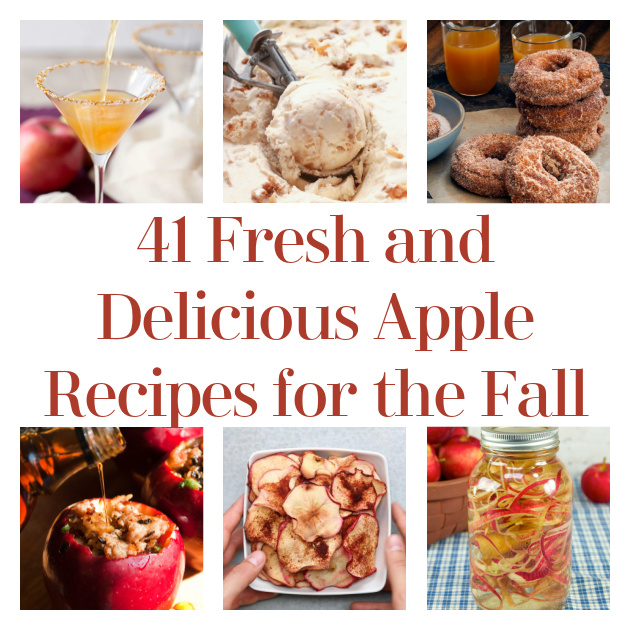 Apple Spiced Pancakes
Pancakes are the perfect breakfast! Now you can give them an apple flavored twist!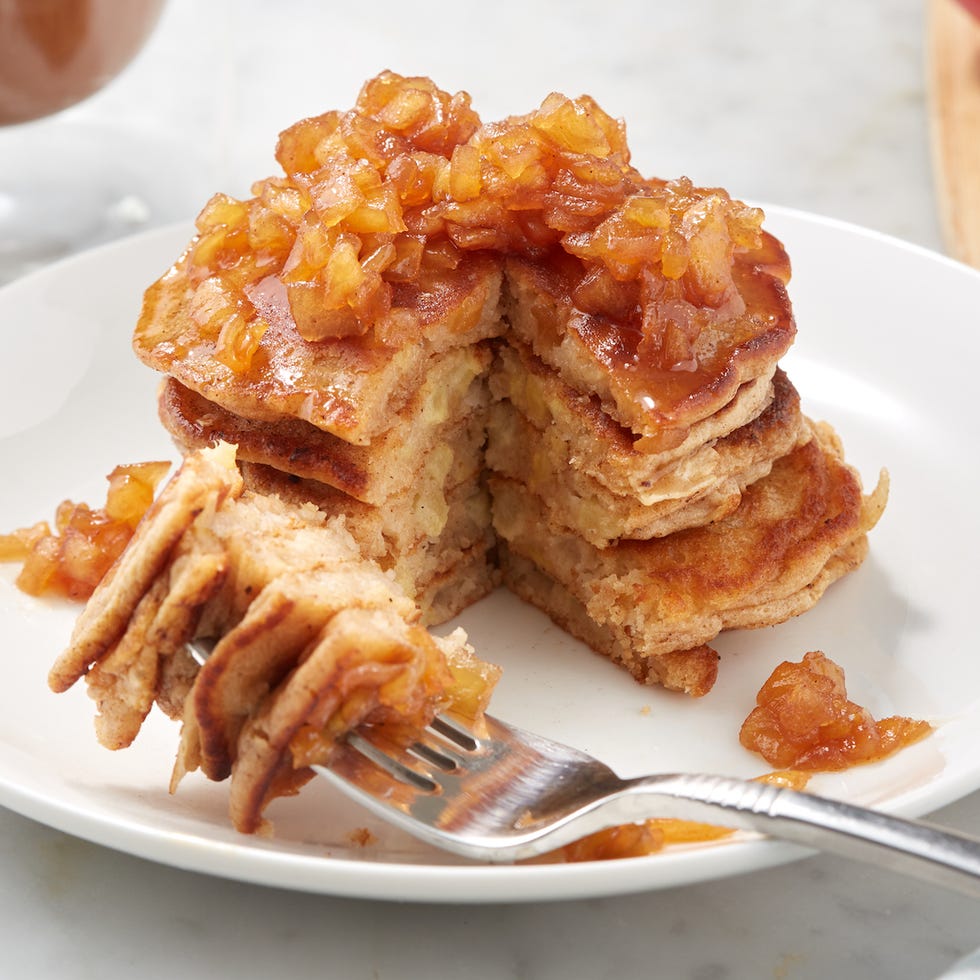 Found Delish
Apple Oatmeal Cookies
Make some yummy cookies with fresh apples and oatmeal. They're a guaranteed crowd pleaser!
Found Live Well Bake Often
Caramel Apple Cheesecake
Cheesecake is always a winner. Adding apples, caramel, and nuts? Phenomenal!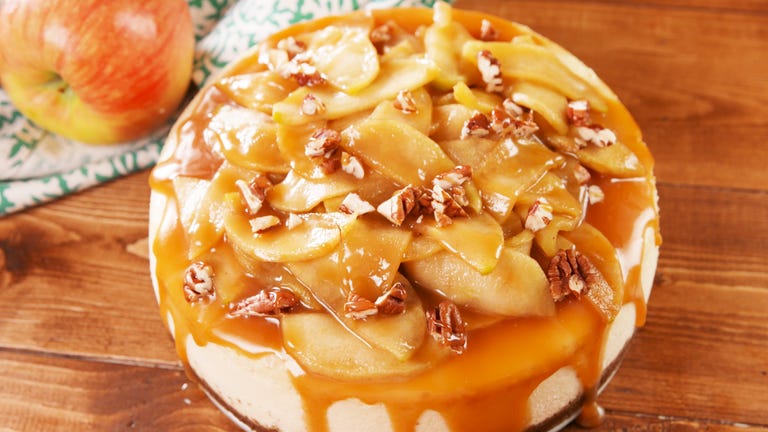 Found Delish
Spiced Caramel Apple Martini
Apples are fantastic with alcohol! Serve up something amazing for a brunch with the girls this Fall!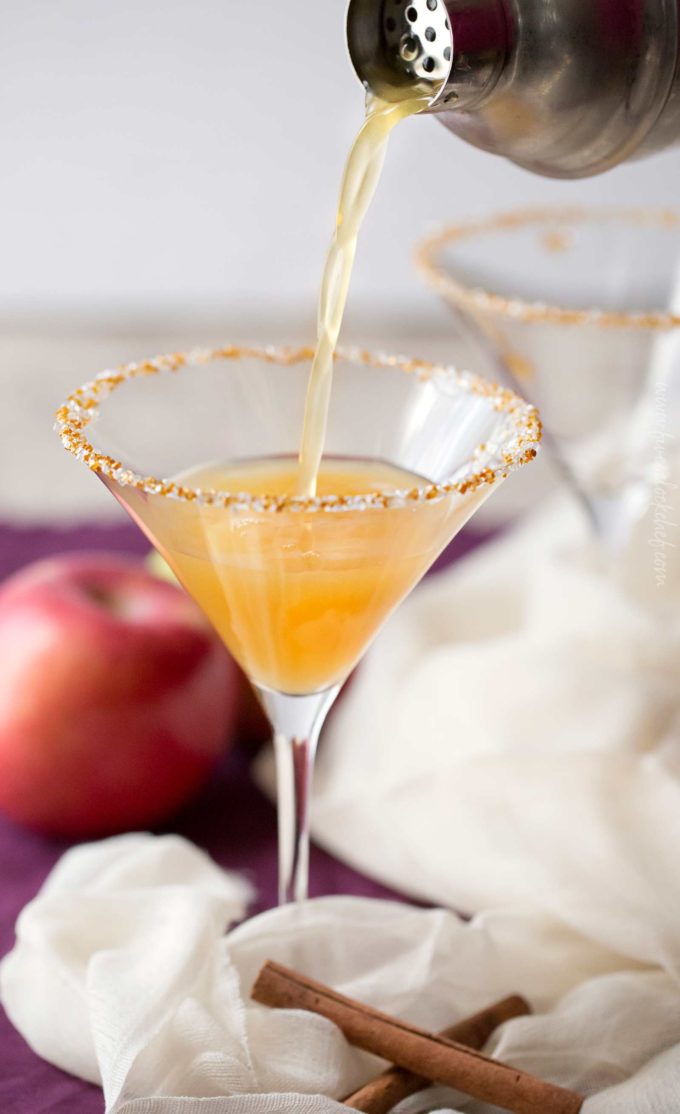 Found The Chunky Chef
Caramel Candy Apples
Candied and crunch caramel apples!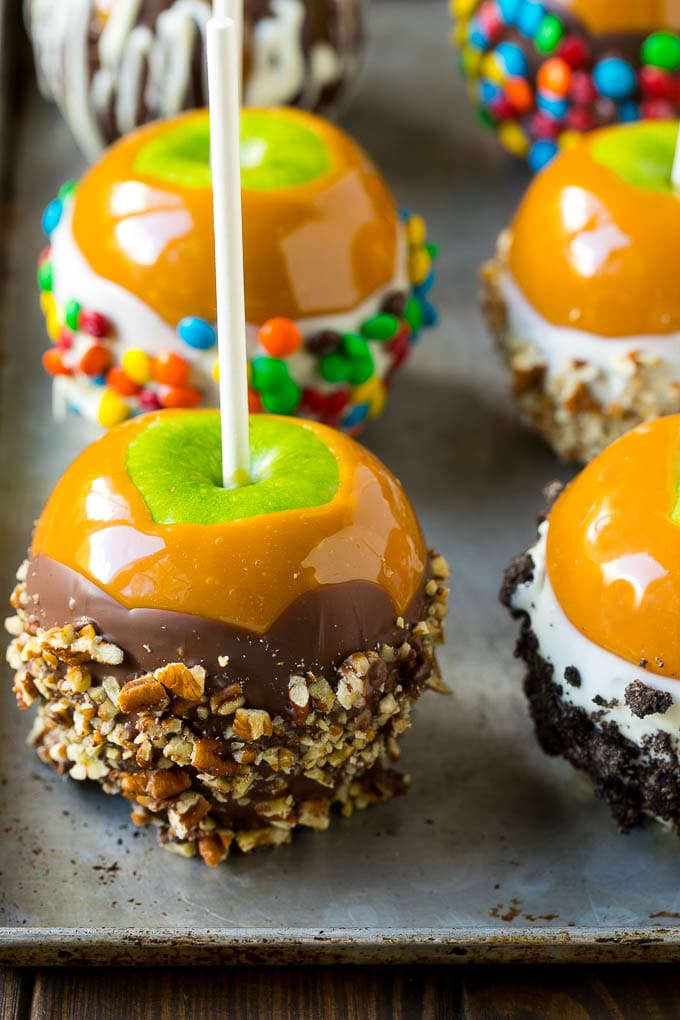 Found Dinner At the Zoo
Cinnamon Apple Baked French Toast with Caramel Sauce
Hold the phone! Breakfast just got waaaay more interesting!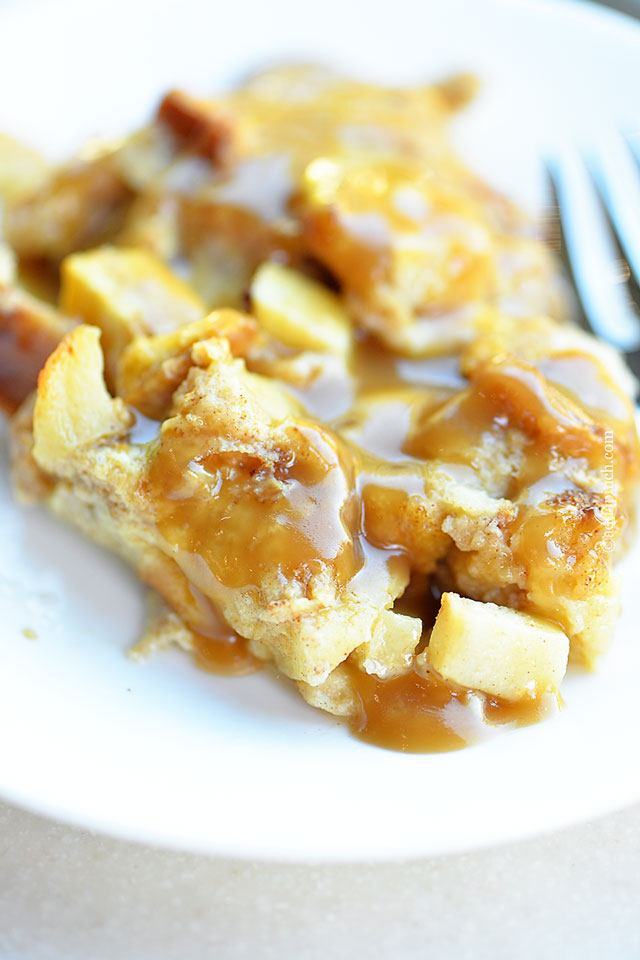 Found Add a Pinch
Caramel Apple Nachos
There really just isn't an incorrect way to enjoy nachos. But this is one of the more inventive ones!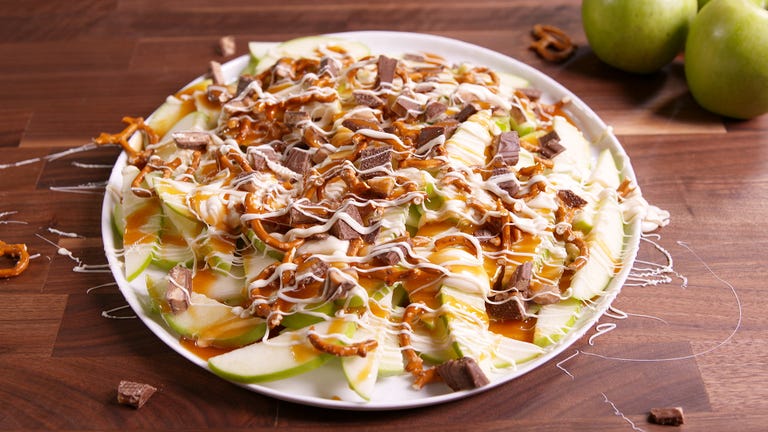 Found Delish
Autumn Apple Chicken
Apple doesn't always have to be an accent to a sweet meal! You can make this yummy dinner!
Found Taste of Home
Apple Scrap Vinegar
If you are peeling your apples for a little one or for some other recipe, don't let the scraps go to waste! You can make your own apple vinegar!
Found Imaginacres
Blooming Grilled Apples
Try this show stopping grilled dessert off at your next cookout!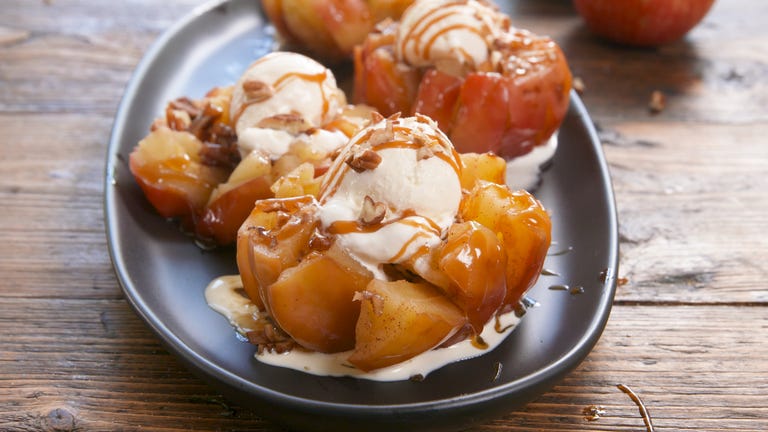 Found Delish
Apple Turnovers
Who doesn't love an apple turn over? They're great for dessert and you can probably get away with sneaking one for breakfast too!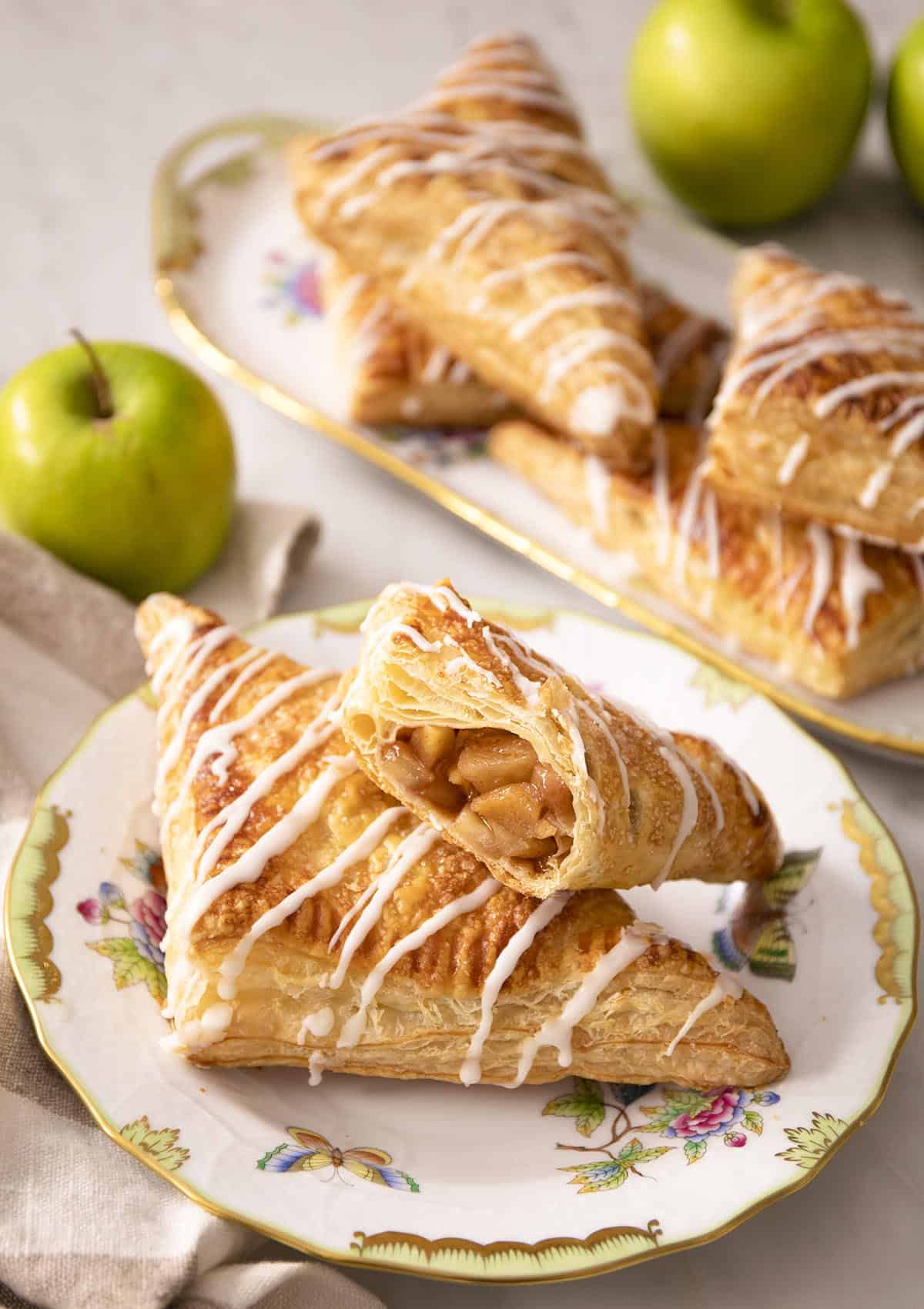 Found Preppy Kitchen
Baked Apple Chips
This is a tasty and crunchy snack! Way healthier than chips!
Found Tasty
Apple Crisp Cookie Cups
Cookie and an apple pie all in one? Sign me up!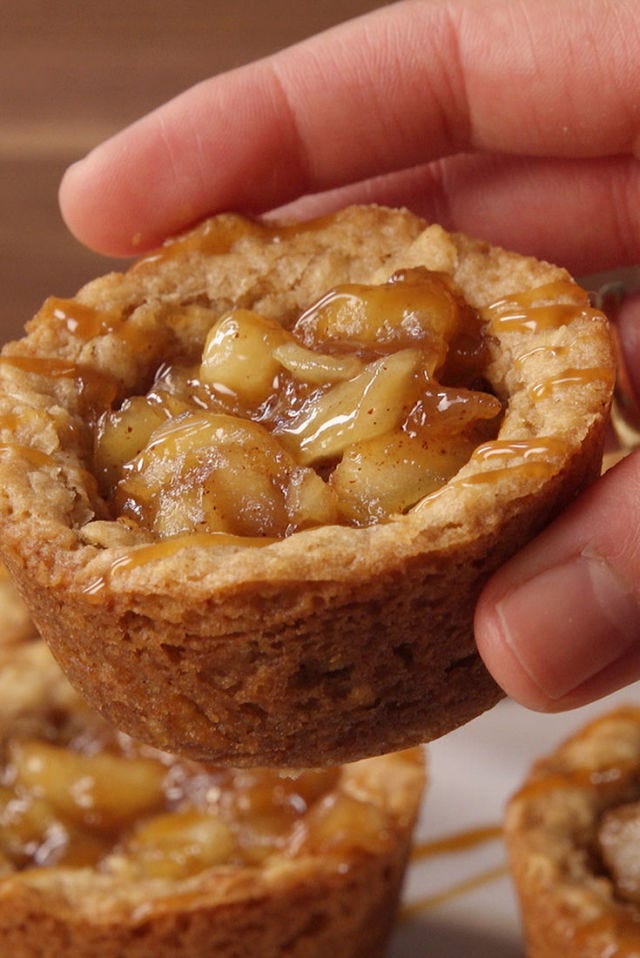 Found Delish
Homemade Apple Cider
Warm apple cider is amazing any time of day in the fall! Now you can make your own!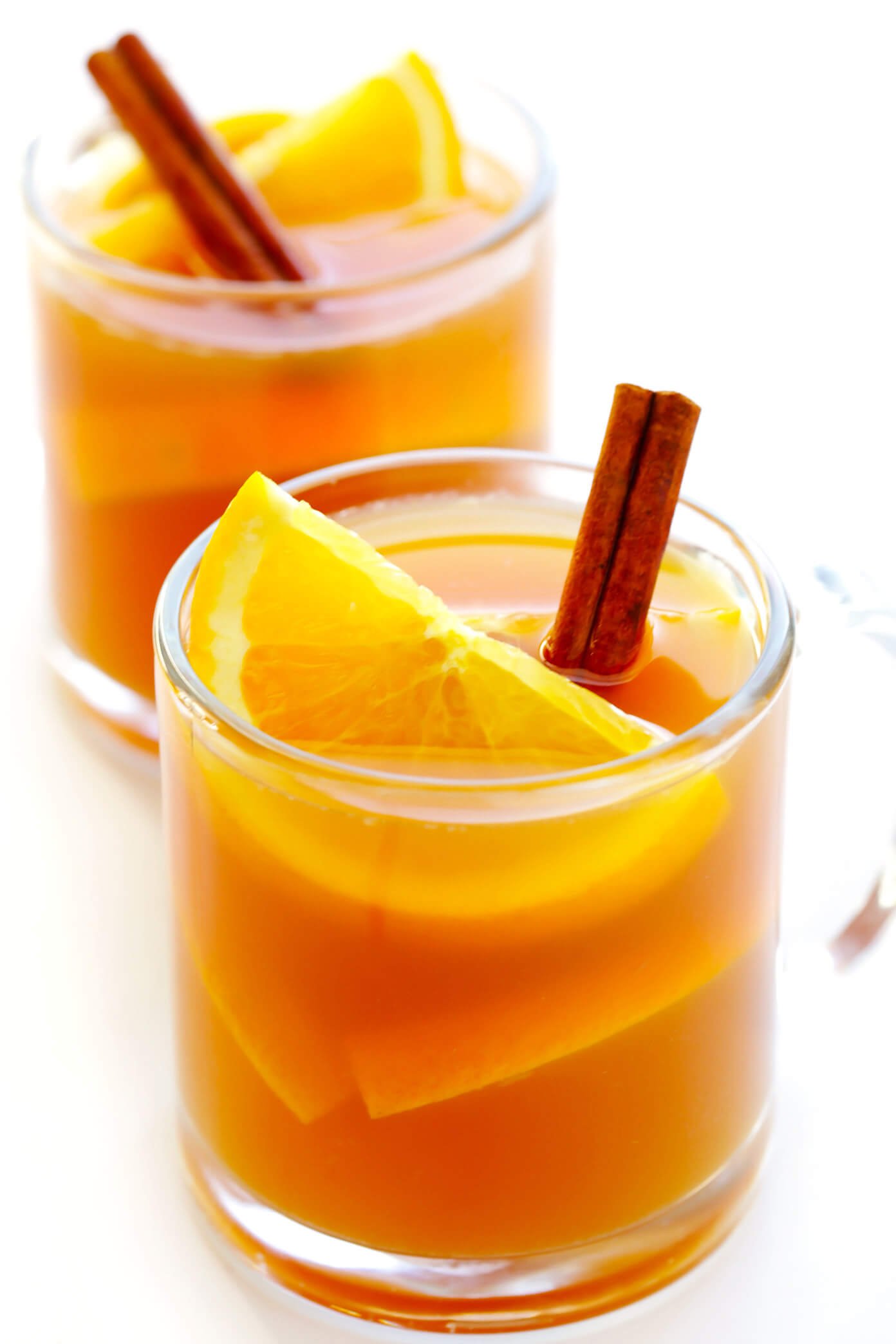 Found Gimme Some Oven
Puff Pastry Baked Apple, Stuffed with Chocolate Caramel
This is an easy to make recipe, but it looks so fancy! Serve it up for your next dinner party!
Found City Line
Homemade Apple Sauce
You can make homemade apple sauce with this great recipe. It's easy!
Found Pinch of Yum
Smores Apple Pops
How cute are these?! They're giving off MAJOR Fall vibes! Why not give them a try?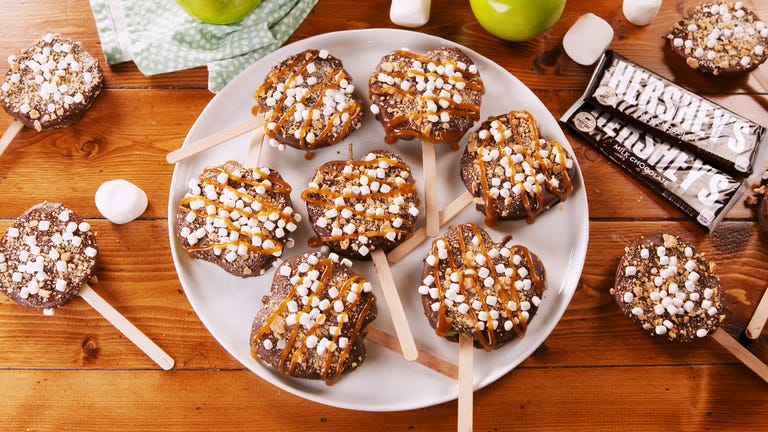 Found Delish
Homemade Crock Pot Apple Butter
Okay, apple butter enthusiasts… while this isn't technically made with the proper materials, not everyone has access to a copper kettle. But MOST people have a crock pot. And this turns out amazing! Might I suggest using it as a dip for sweet potato fries?!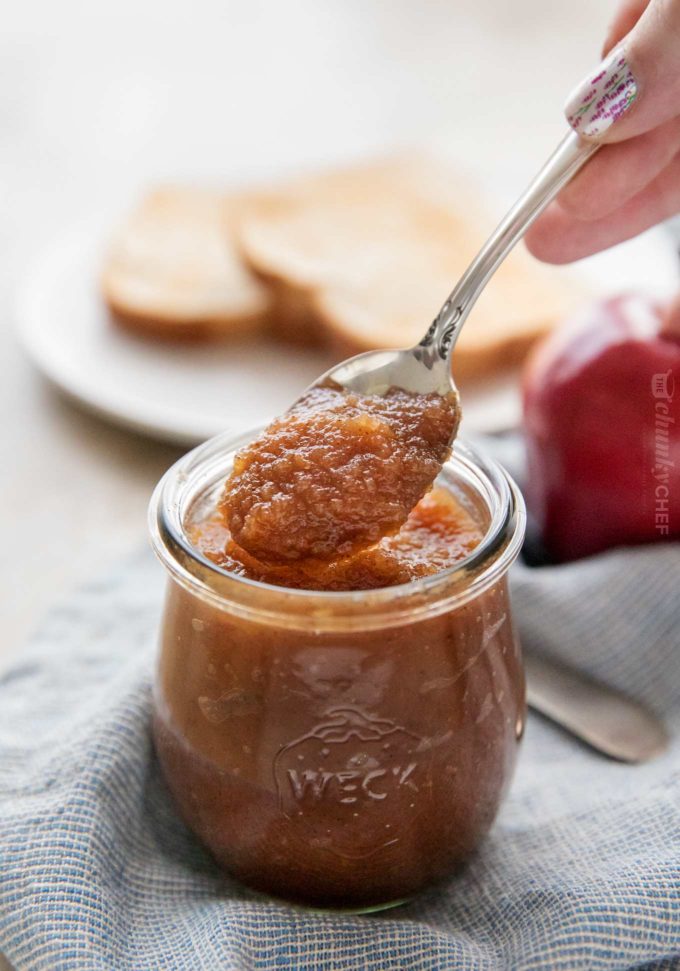 Found The Chunky Chef
Honey Mustard Chicken Apple Skillet
Make something mouthwatering and amazing for dinner tonight!
Found Get Inspired Everyday
Apple Crisp Baked Brie
Brie makes the perfect appetizer! Give this apple-inspired recipe a try!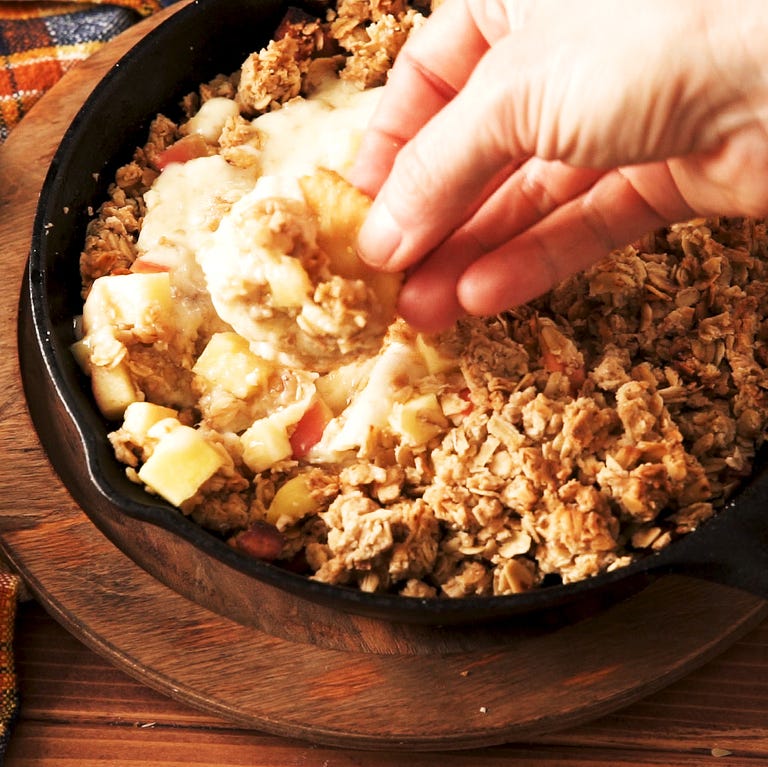 Found Delish
Apple Pie
Of course, we can't make this list without including at least one recipe for an apple pie!
Found Taste of Home
Caramel Apple Jello Shots
Okay, I know that these seem questionable. But I have personally served them at MANY Fall festivities and they are a real crowd pleaser! Plus they are way easier to make than they look!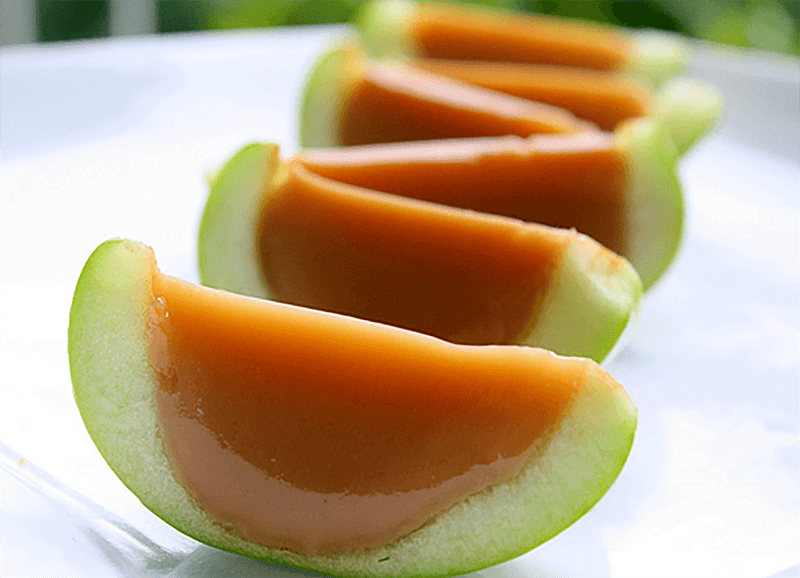 Found Grillax
Apple Pie Bars
It's an apple pie that you can hold!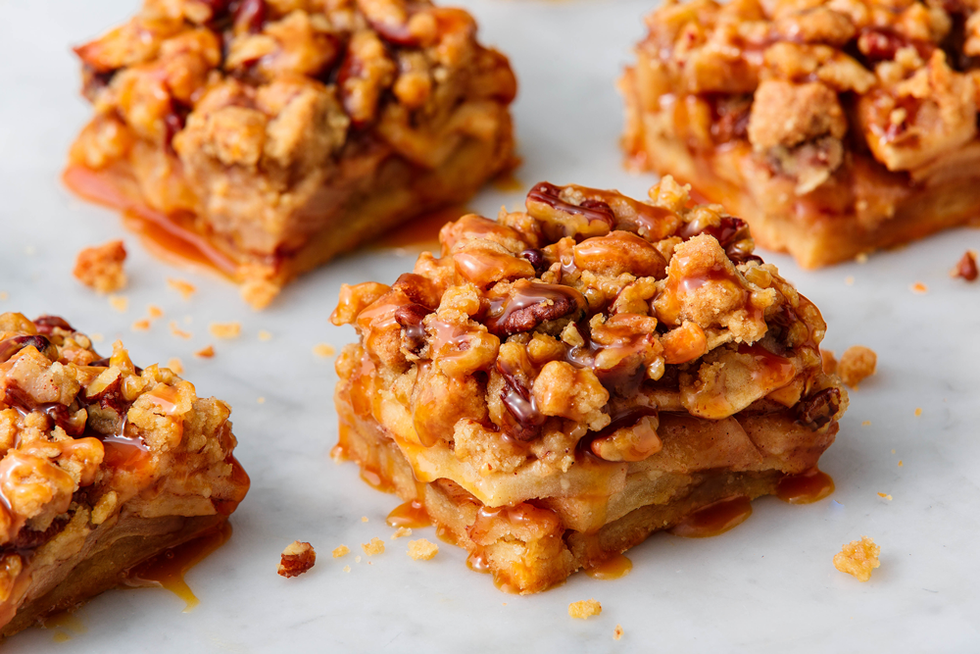 Found Delish
Vermont Apple Cider Doughnuts
Picture it! Sitting on your front porch, bundled up under a blanket on a crisp fall morning. You're enjoying your morning coffee and possibly the most delicious doughnut to ever come out of your kitchen!
Found New England
Apple Cider Vinegar Salad Dressing
It's always sad to wave goodbye to fruity summer salads, but Fall salads are nothing to sleep on! Give this recipe a try!
Found Healthy Seasonal Recipes
Grilled Apples
Have you ever tried grilling apples?! Give it a shot!
Found Food 52
Broccoli Apple Soup
This sounds intriguing! Give it a shot!
Found Simply Recipes
Cinnamon Apple Pie Bread
So you learned how to make bread during quarantine? Why not up your game with this apple pie bread?!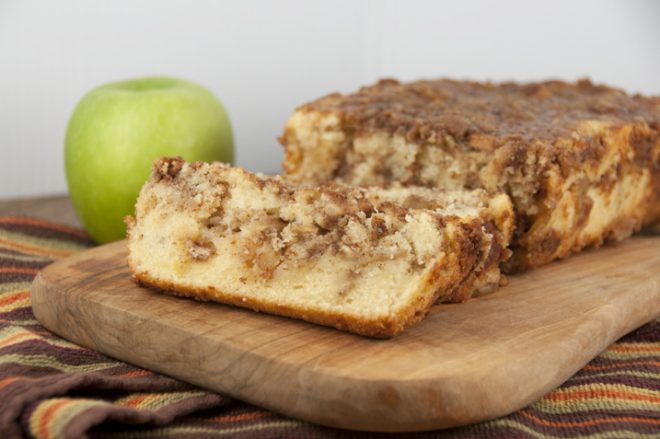 Found Wishes N Dishes
Kombucha Apple Scrap
Do you love kombucha? It's amazing, but so expensive to buy! So why not start making your own?! Especially with this awesome apple-based recipe!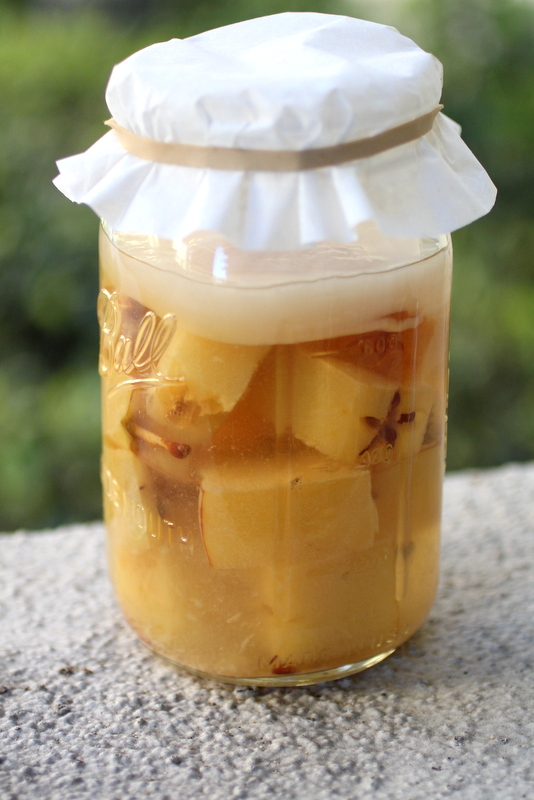 Found Cultured Food Life
Apple Crisp Ice-cream
Making your own ice cream is so fun! And the texture of this one is amazing!
Found Barefeet In the Kitchen
Grilled & Smoked Apples Stuffed with Sausage & Sage
This sounds AMAZING! Totally worth trying!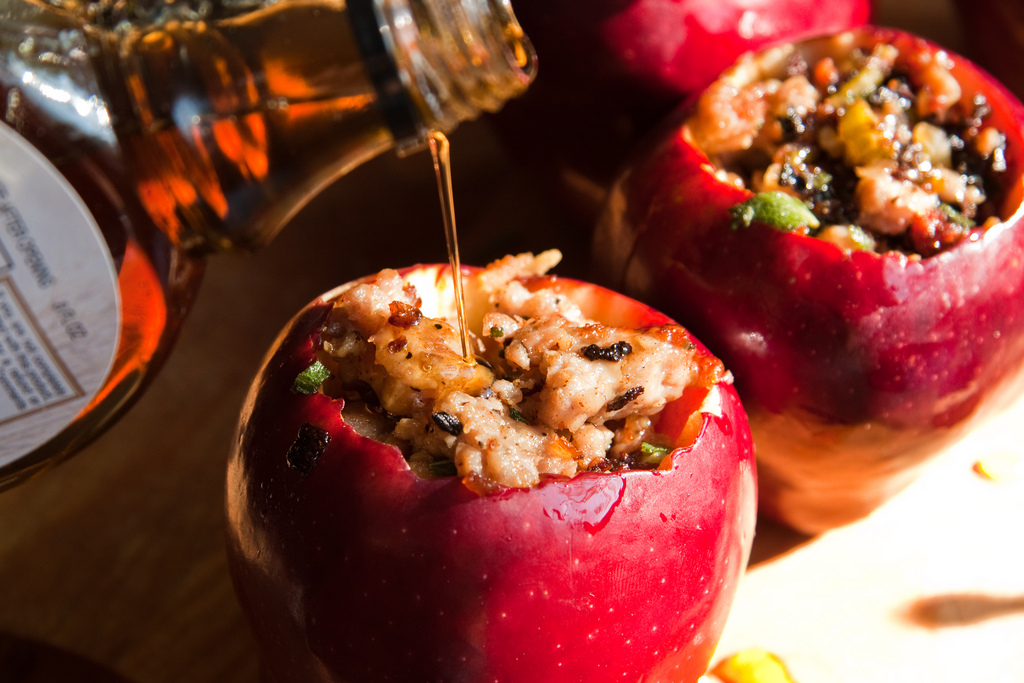 Found Another Pint Please
Apple Salad with Pecans and Raisins
How amazing does this look?! I bet it would also be great in a wrap to add some variety!
Found The Spruce Eats
Apple Cinnamon Muffins
Apple and cinnamon is like peanut butter and jelly… it's classic!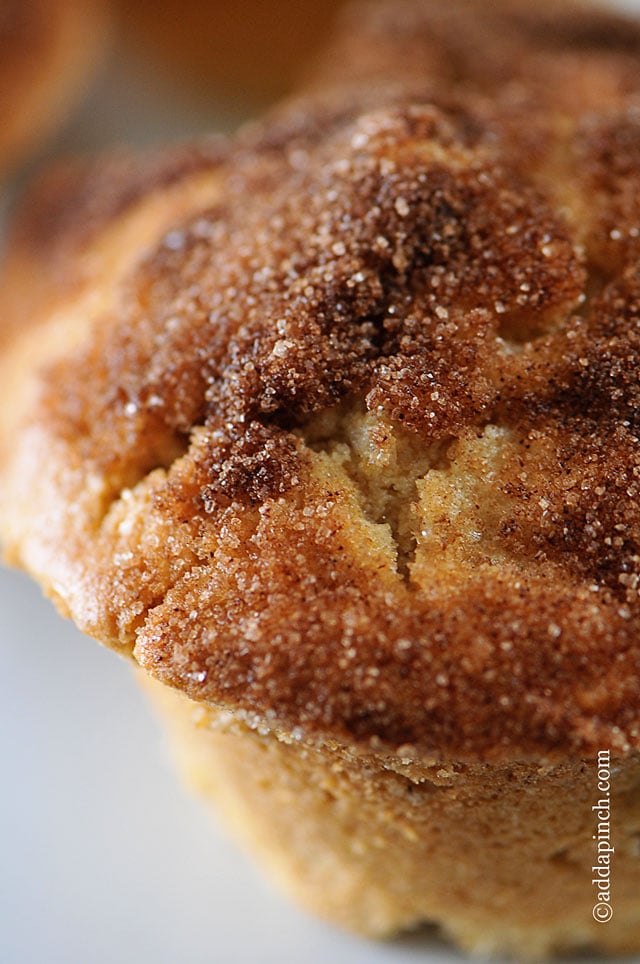 Found Add A Pinch
Old Fashioned Apple Crisp
This is a delicious dessert that is just like Grandma used to make!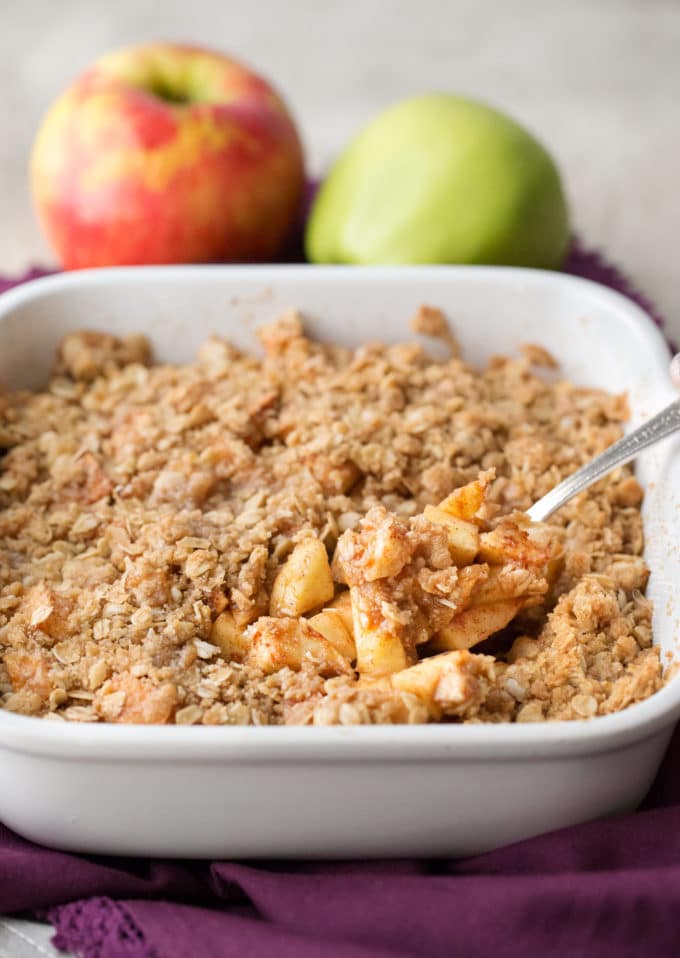 Found The Chunky Chef
Apple Sausage Skillet
This is like a funky twist on Hamburger helper!
Found Inspired By Charm
Apple Rose Puff Pastry
How lovely are these?!
Found Deliciously Declassified
Apple Pie Moonshine
Who is ready to get their moonshine one?!
Found Inspired By Charm
French Apple Cake
Apple meets a rum cake! And don't slip out on the powdered sugar!
Found Once Upon A Chef
Hungarian Apple Soup
Looking to get a little experimental with you Fall soups this year? This is a great one to try!
Found Eating Well
Apple Dump Cake
Who doesn't love a messy dump cake?!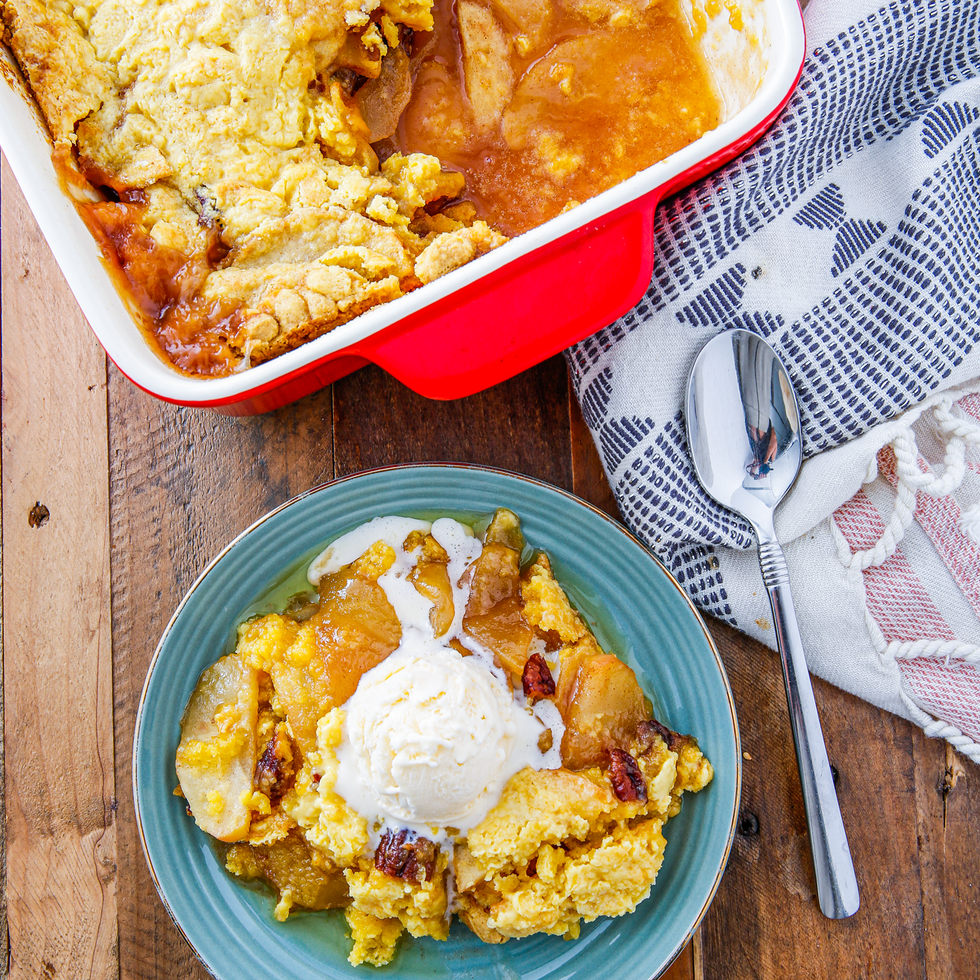 Found Delish
You May Also Enjoy…