Now, if you are a DIY-er, then we know your garage is one of your favorite places to be! So don't neglect the opportunity to make a few great DIY projects especially for this place in your home. Because not only will they help your garage to look better, but they will let you easily organize your tools and stuff, and save you a lot of money and hassle all at the same time.
We've found you 40 budget-friendly DIY projects that will easily help out any garage. Whether you'd just like to make it better for your family to use, or you'd like to improve it for your own DIY projects, there's something here for everyone! Best of all, there are projects here that are ideal for beginners or more advanced DIY-ers to try.
Always remember to measure the space you are going to put your DIY garage project idea in, because quite a few of them you can easily customize exactly to your own garage space. So don't rush, take the time to get those exact measurements and then double check them. You'll be glad you did! Happy DIY-ing!
Organizing the Garage with DIY Pegboard Storage Wall
Don't know where to find your tools? Make that much easier with this DIY pegboard storage.
...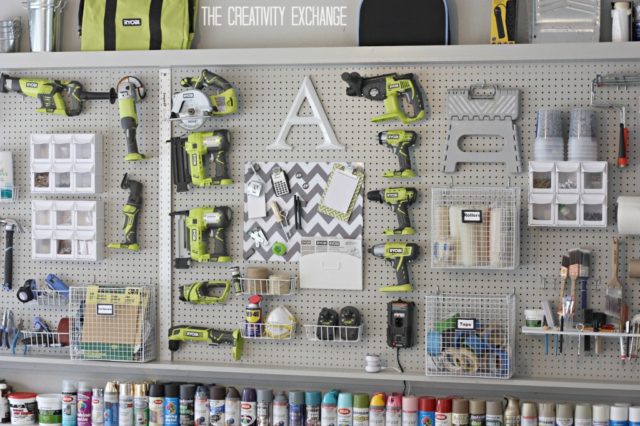 Cordless Tool Station Downloadable Plan
Got cordless tools? This DIY will keep them well organized.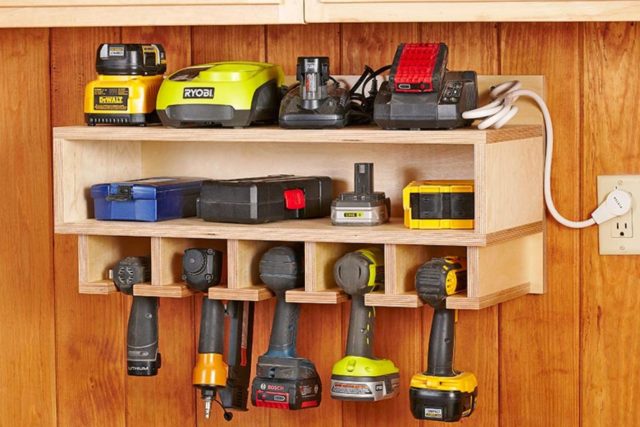 From WoodMagazine
If you are a DIY-er, then you want this. Its a budget friendly project and will hold lots of spray cans.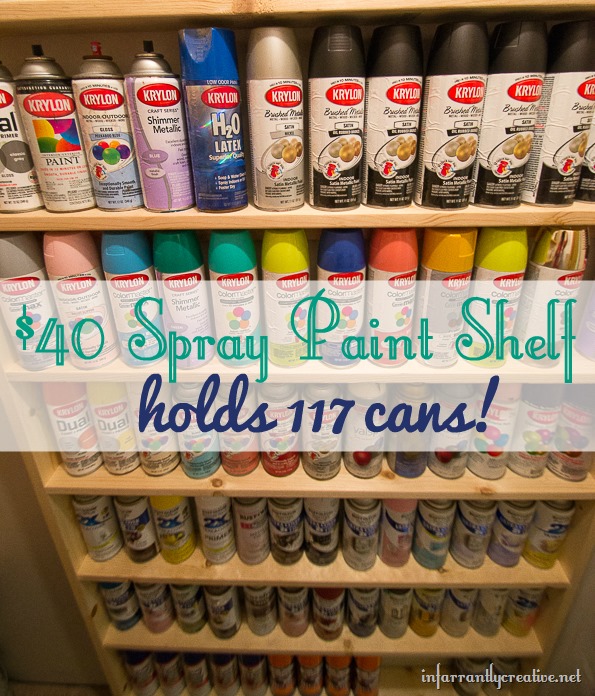 From InfarrantlyCreative
Total Garage Makeover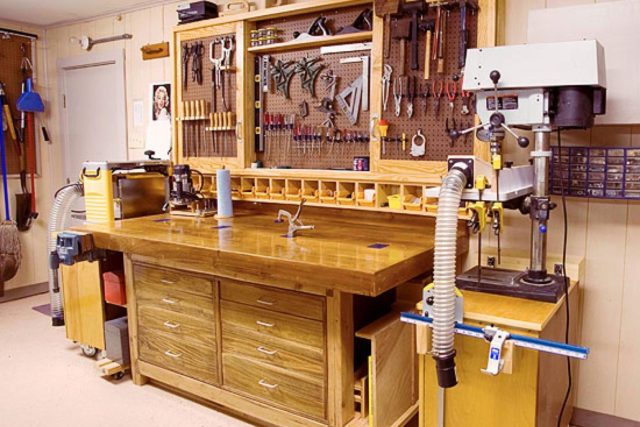 Beautiful wood counter and storage from this garage makeover from WoodMagazine.com
DIY Helping Hands Tool and Material Holder From PVC
Now here's a DIY you'll want to try. It makes it easy to do projects solo.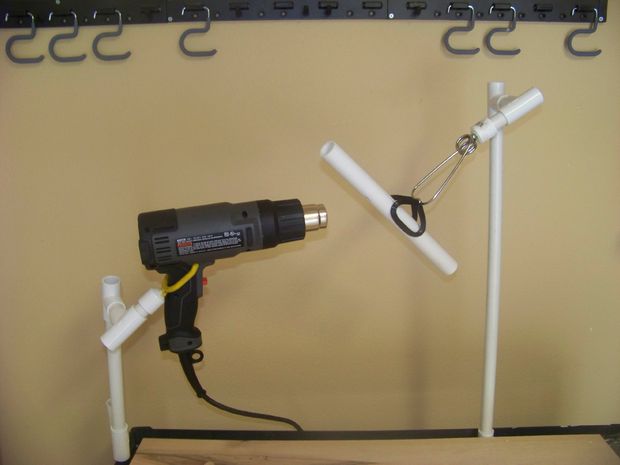 From Instructables
Sharpening Station Downloadable Plan
Doesn't this look great? It keeps your tools sharp too.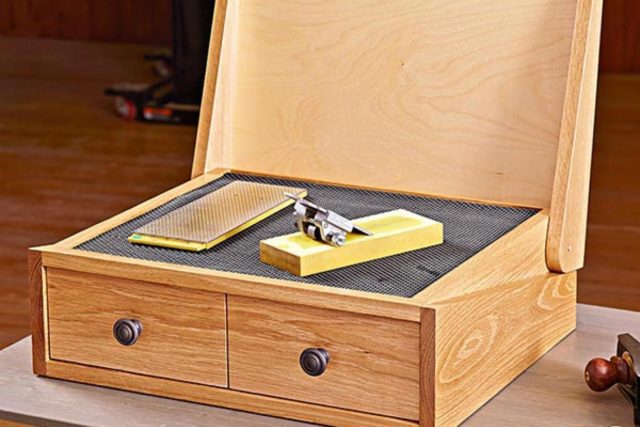 From WoodMagazine
Your Spray Paint Storage
Here's a simple cabinet to keep all of your spray cans handy. A great DIY too.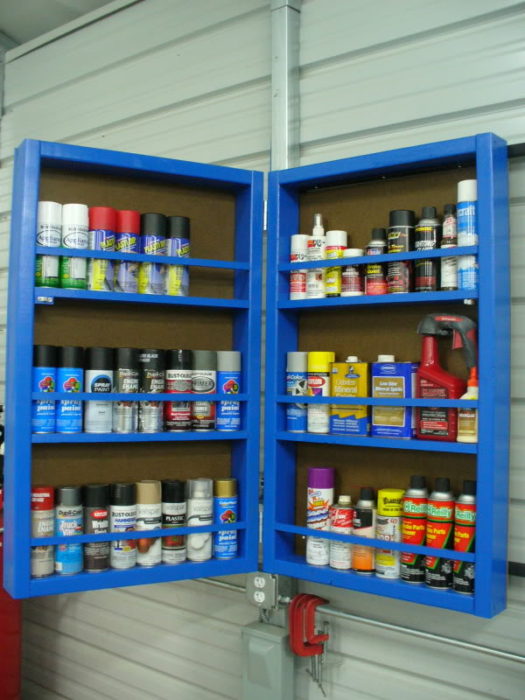 From GarageJournal
Magnetic Tool Hanger
Here's a great way to keep tools out of the way. But you also have them easily on hand.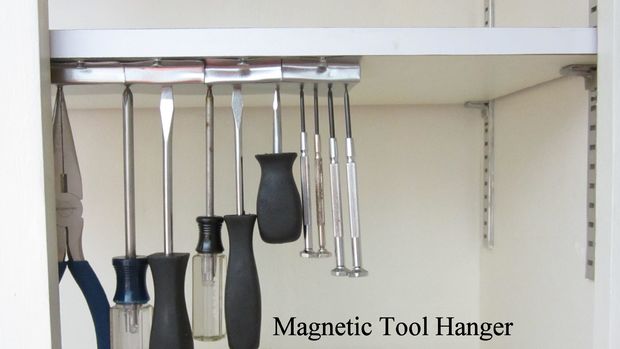 From Instructables
Make Your Own Self Cleaning and Sharpening Garden Tool Holder
Every DIY-er knows you have to keep tools clean and sharp. Here's a project that will help do both.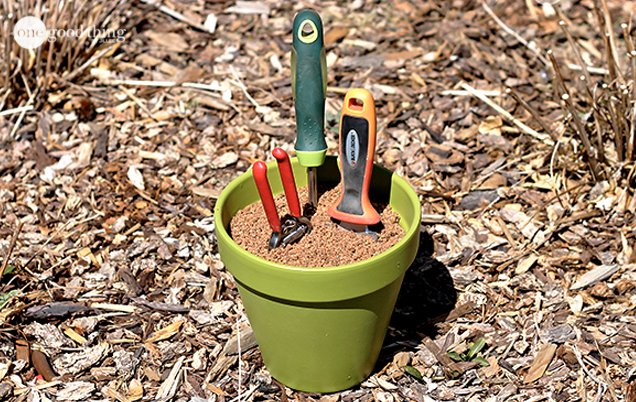 From OneGoodThingByJilee
PVC for Spray Paint Storage
Got a lot of spray paint cans? Keep them handy with PVC.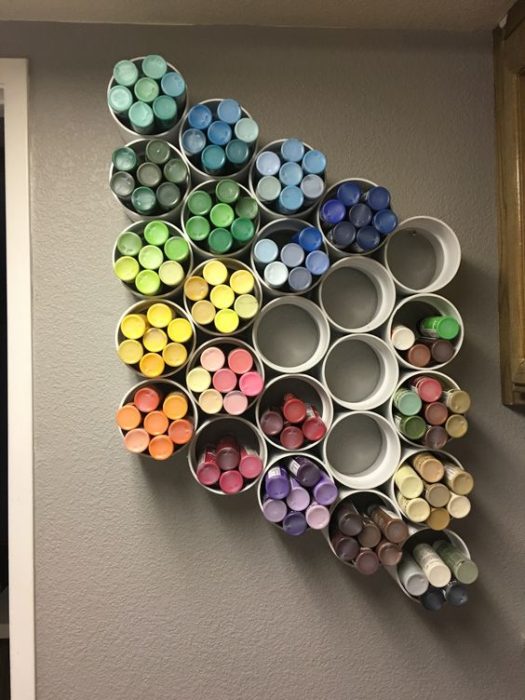 From Pinterest, uploaded by Oswin Ooze, original source unknown
Blade Caddy Downloadable Plan
If you work with a blade saw, you know its important to protect them and also your family too. Here's a DIY to do that.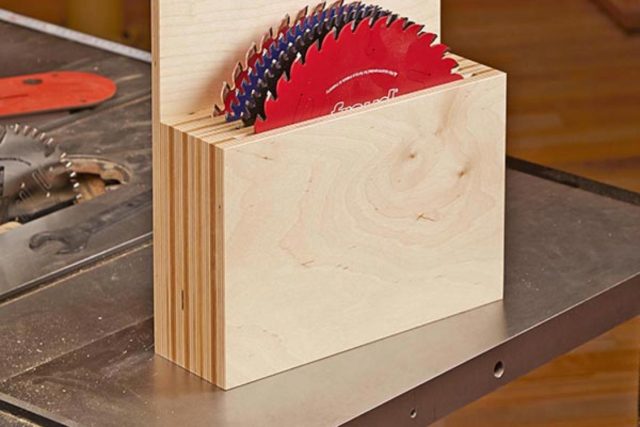 From WoodMagazine
Cheap and Easy Garage Tool Hangers
Your DIY ideas don't have to cost a fortune. Try this one to keep tools handy.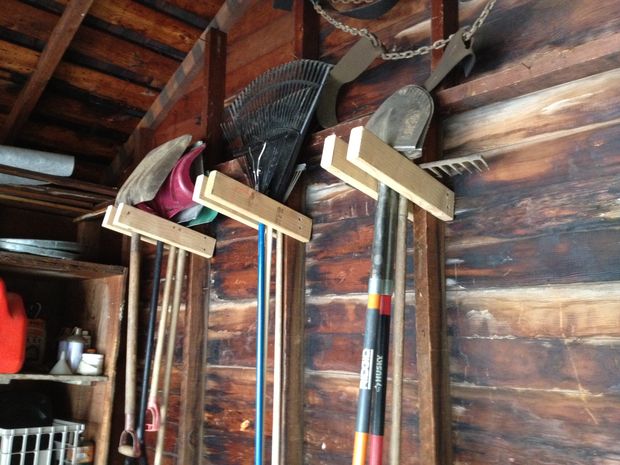 From Instructables
Repurposed Crib Paint Shelf
Here is an eco-friendly way to re-use an old crib. You can store a lot of paint too.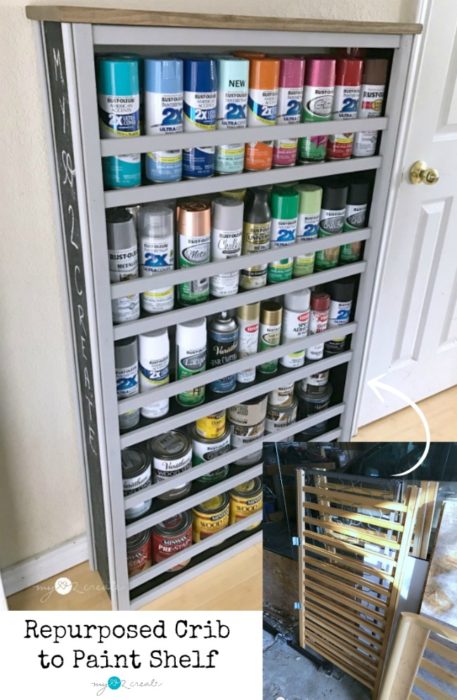 From MyLove2Create
Double Decker Garage Storage Shelves
Tight on space in the garage? Take a look at this shelf DIY project.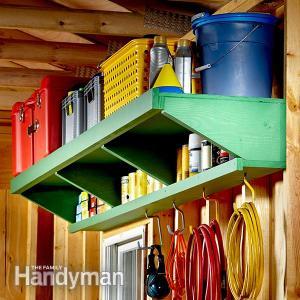 From TheFamilyHandyman
Air Hose Hanger Downloadable Plan
One challenge about a garage? The hose winds up all over the place!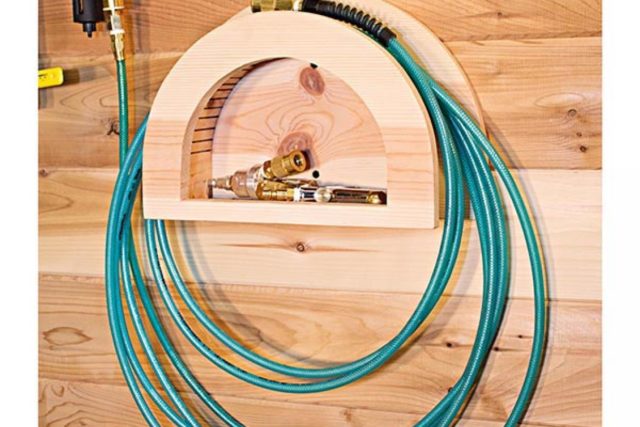 From WoodMagazine
Sorting Tray
Tired of keeping screws and nuts in plastic bins? Why not make your own wooden organizer?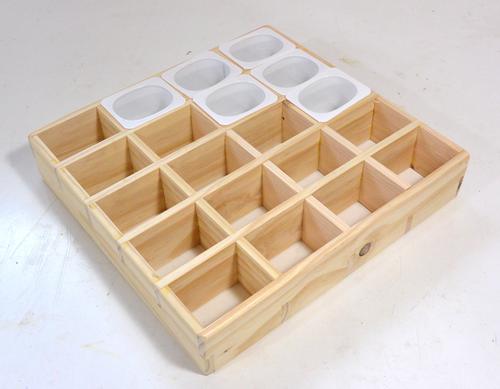 From WoodGears
Garage Family Bike Storage
If you've got family bikes, here is a great DIY. Keep them easily organized.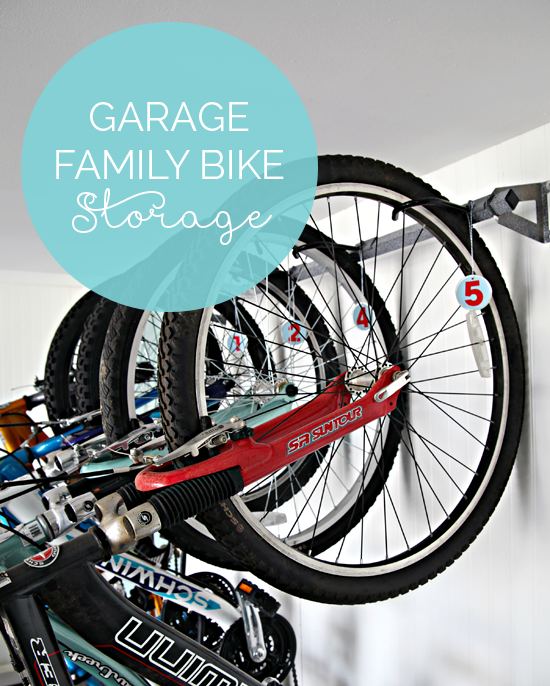 From IHeartOrganizing
Stand up Tool Storage Downloadable Plan
Got a lot of tools? Try this DIY to keep them organized.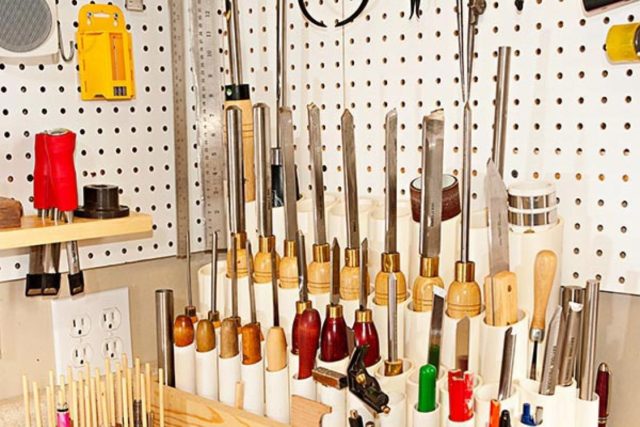 From WoodMagazine
Long Tool Organizer Cart Made with CNC
Have long tools you want to keep handy? Try DIY-ing this organizer.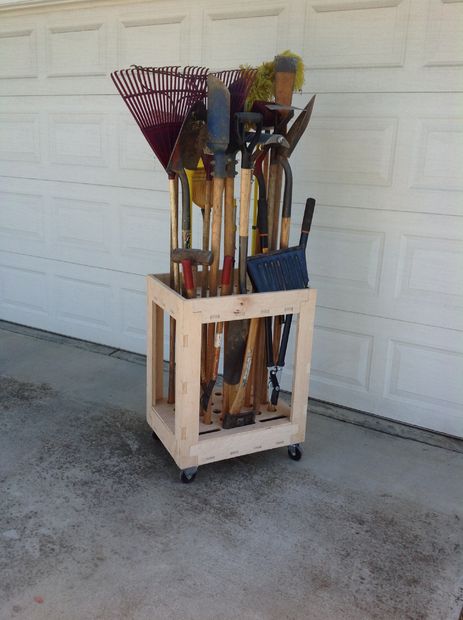 From Instructables
Making Tool Holders
This DIY tutorial shows you how to customizer your tool holders. So you get exactly what you need.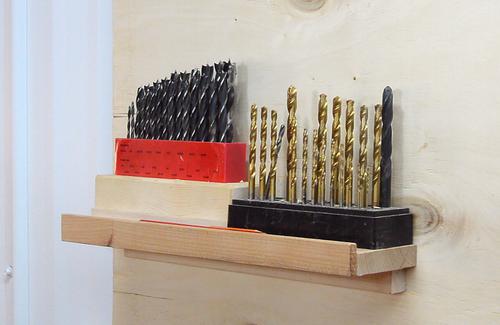 From WoodGears
Leftover Paint Storage
When you have a lot of DIY projects, you wind up with extra paint. Store them in glass jars so you'll see how much you have lefts.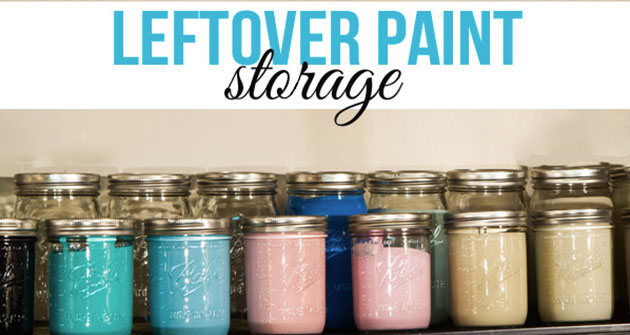 From TrueValue
Garden Tool Rack
Have big garden tools? Here is a great DIY to store them.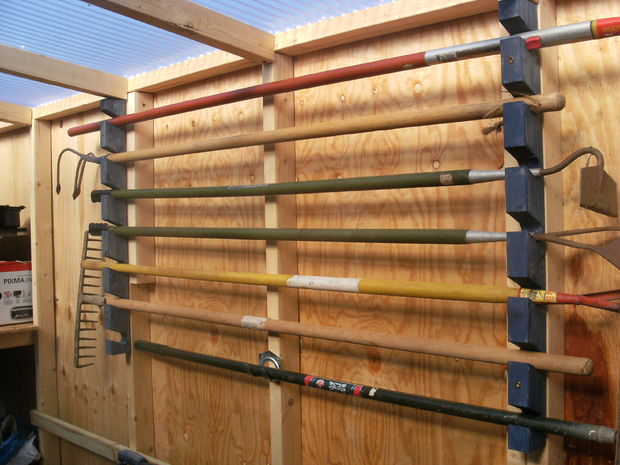 From Instructables
Garden Tools
Like pallets? Its easy to make garden tool organization with them that looks great.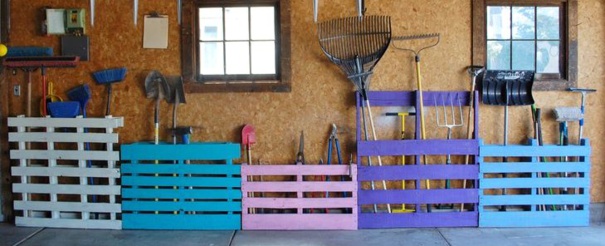 From NafeuseMagazine
Tool Storage
This is ideal for long or tall garage tools. Its easy to DIY this!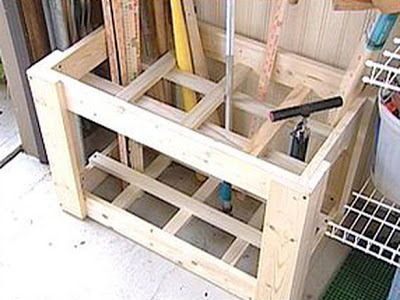 Simple Tool Holder for Slatwall Hung in Garage Shop
Want to keep metal tools nearby? You've got to DIY this!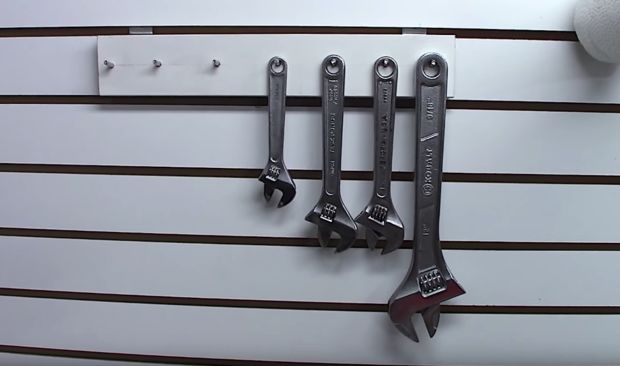 From Instructables
Garage Organization Part 1
Keep all of your family's essentials where you need them. Its easy in the garage with labeled and stacked bins.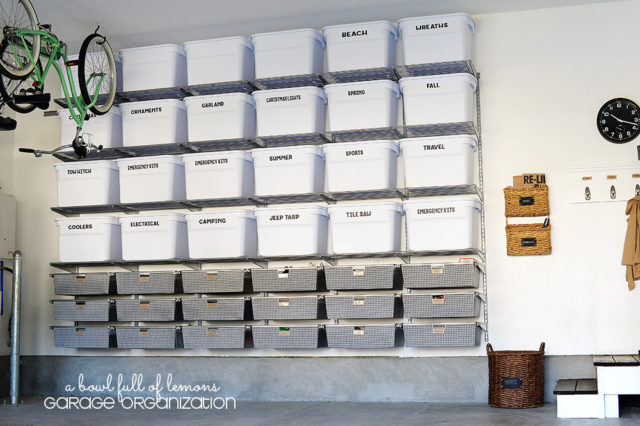 From ABowlFullofLemons
How to Make a Tool Carousel From a Paint Bucket
Here's a great DIY for your tools. All you need is an empty paint bucket!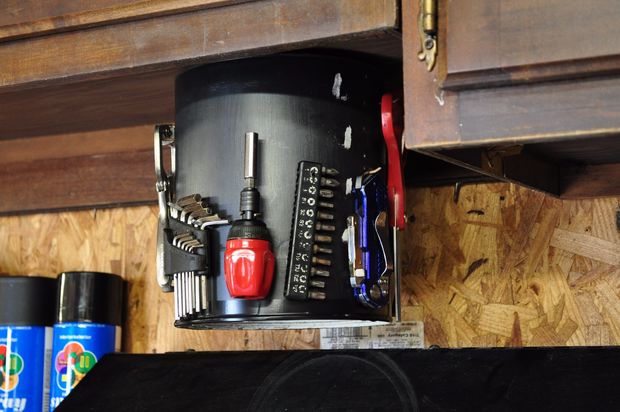 From Instructables
A Groovy Garage
This classic medicine cabinet holds lots of garage essentials. Its easy to get DIY projects done.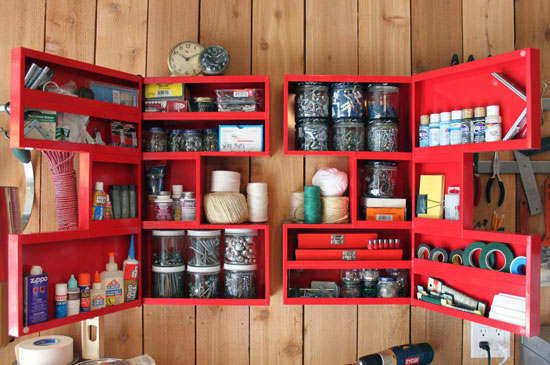 From IHeartOrganizing
Garage Mudroom Weekend DIY
Does your garage double as your mudroom? Add this to help organize your family.
From WildRuffle
Adding Storage Above the Garage Door
Want to use every inch of storage? Don't forget above the garage door.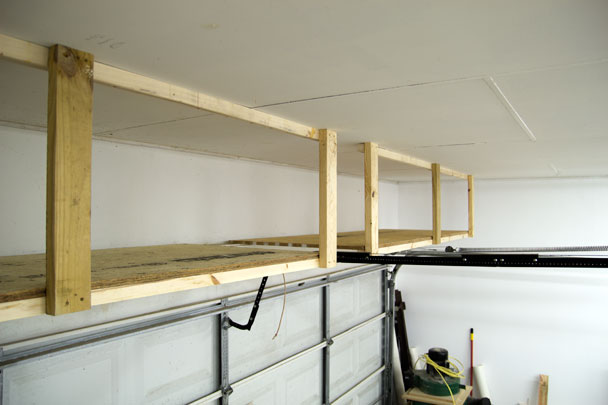 From JaysCustomCreations
DIY Bike Rack for $20
Does your family have a lot of bikes? Make this cheap bike rack.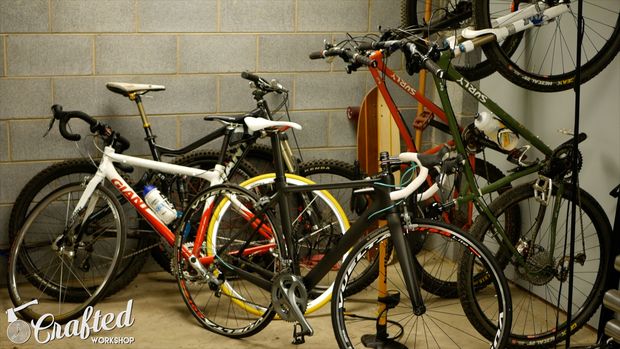 From Instructables
DIY Workbench Free Plans
If you have more space for a workbench, try this one. Its a good sturdy one perfect for DIY projects.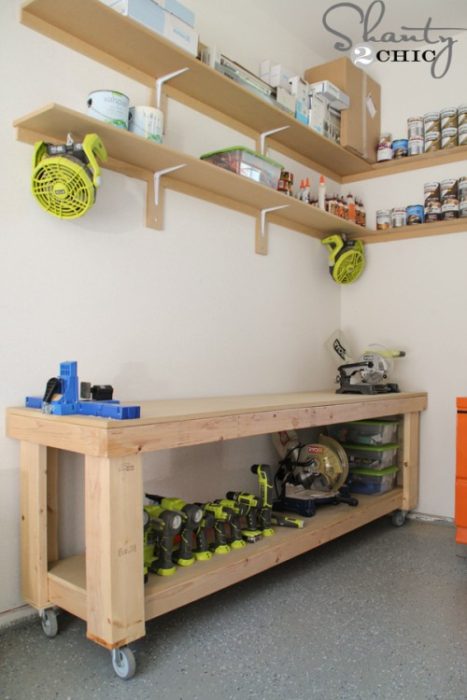 From Shanty-2-Chic
DIY Fingerprinting Scanning Garage Door Opener
Isn't this cool? Try DIY-ing this for your family garage.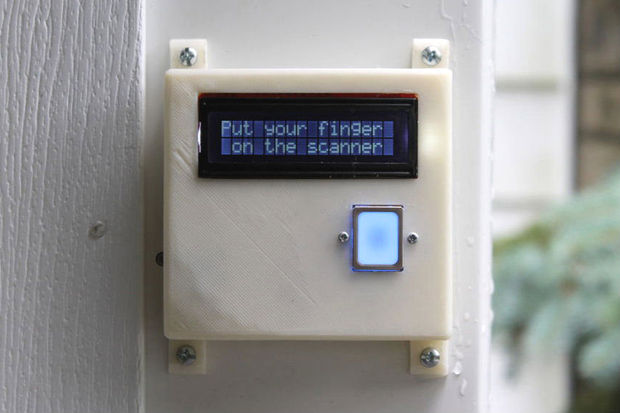 From Instructables
Classic Workshop Storage
Keep nails, screws and other small items easily in reach. Baby food jars are the perfect size!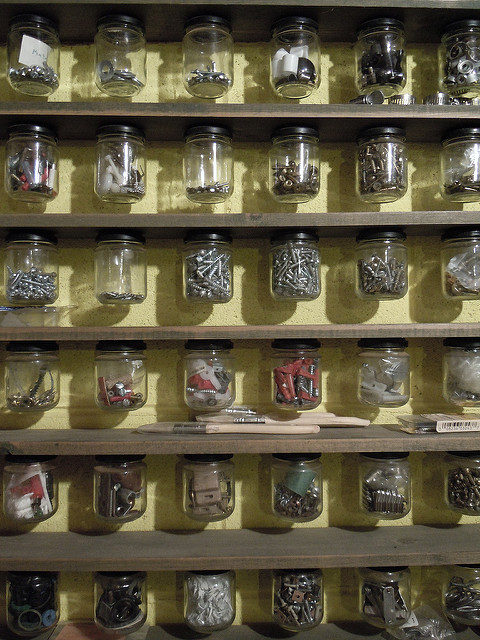 Cheap, Easy Storage
Here is a great idea to keep things handy. All you need are soda and water bottles!
From PopularWoodworking
Super Easy DIY Garage Shelves
Here are classic garage shelves you can make. This is a good beginner project. Be sure you can patch your drywall.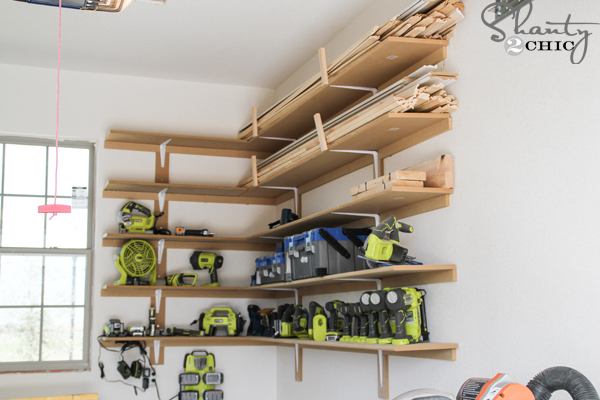 From Shanty-2-Chic
Garage Storage Cart
One of the best things about this cart is you can use all of the sides. Lots of shelves too.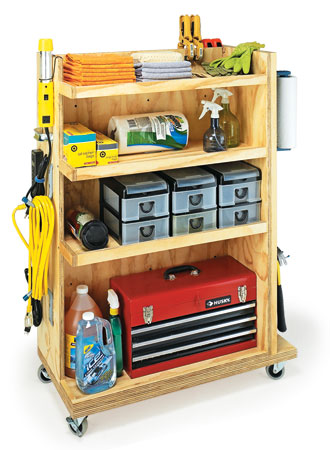 From WoodsmithPlans
The DIY Garden Tool Storage Idea That Will Save Your Sanity
Tired of looking through your garden tools, wondering where the rake is? DIY something like this and you'll save a lot of time.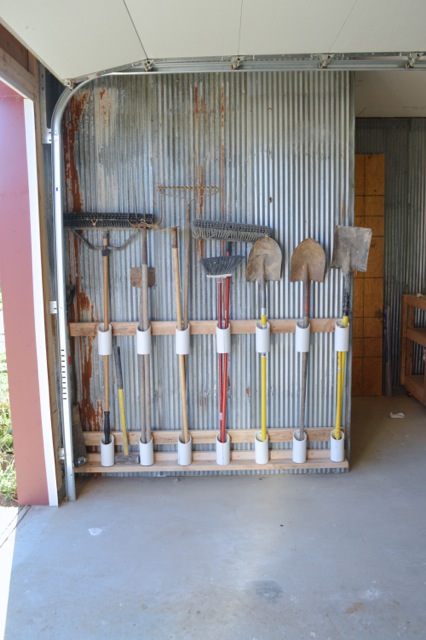 From NewlyWoodwards
Screwdriver Holder
Look at how this keeps your screwdrivers handy! Its easy to see which size you need for a project.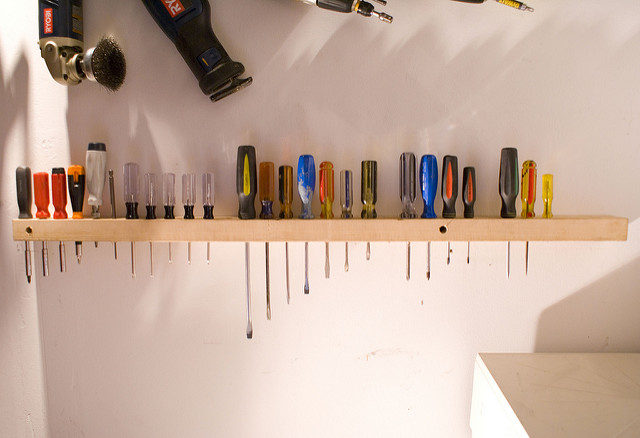 From Flickr.com by bradjustlnen
DIY Garage Storage Super Sturdy Drawers
Need more storage in your garage? Try these heavy duty shelves.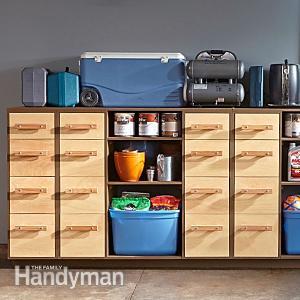 From FamilyHandyman
Fold Down Workstation
Not everyone has room in their garage. This workstation you can fold up and down.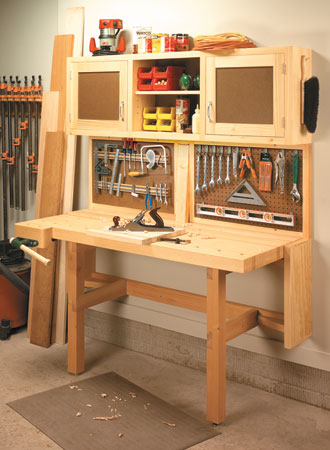 From WoodsmithPlans